This Christmas wouldn't it feel good to know that your spending is helping shape the world in a positive way?
Wouldn't it be nice to know that your hard-earned dollars are in someway helping others, fighting poverty and saving lives?
If one in four Australians made just one ethical purchase this Christmas, we'd raise more than $2.2 billion for people living in poverty.
Be one of those Australians ….
There are so many ways you can make a difference!
This year Oxfam have made it easy with four ways to make your Christmas an ethical one.
They include gifting an ethical card with their Unwrapped gift cards or buying an Oxfam Christmas tree.
They have also compiled a 'Naughty or Nice' list, naming and shaming the clothing companies who use ethical practises and who don't.
Lastly, you can buy an ethical gift from the Oxfam Shop.
Hello … did somebody say shopping?
I can help the world by shopping?
Then let's go!
I scoped out the Oxfam shop and found my favourite things this Christmas.
My selection of table ware and decor look beautiful set together for your Christmas table, or each piece is a stunning gift on its own.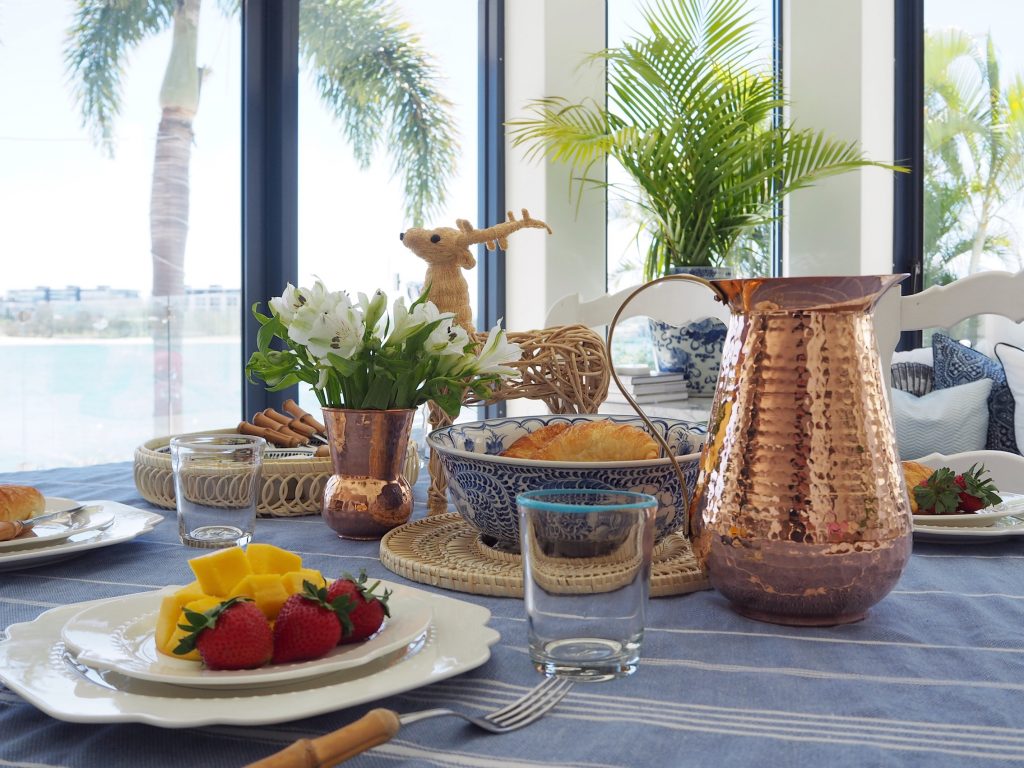 For all my blue and white lovers I picked 2 of my favourite pieces from the Peony range.
The Peony range is a blue and white lovers dream, everything from cake stands to coffee mugs hand painted in our favourite blue floral designs.
I chose the serving bowl and the dip dishes to add to my collection.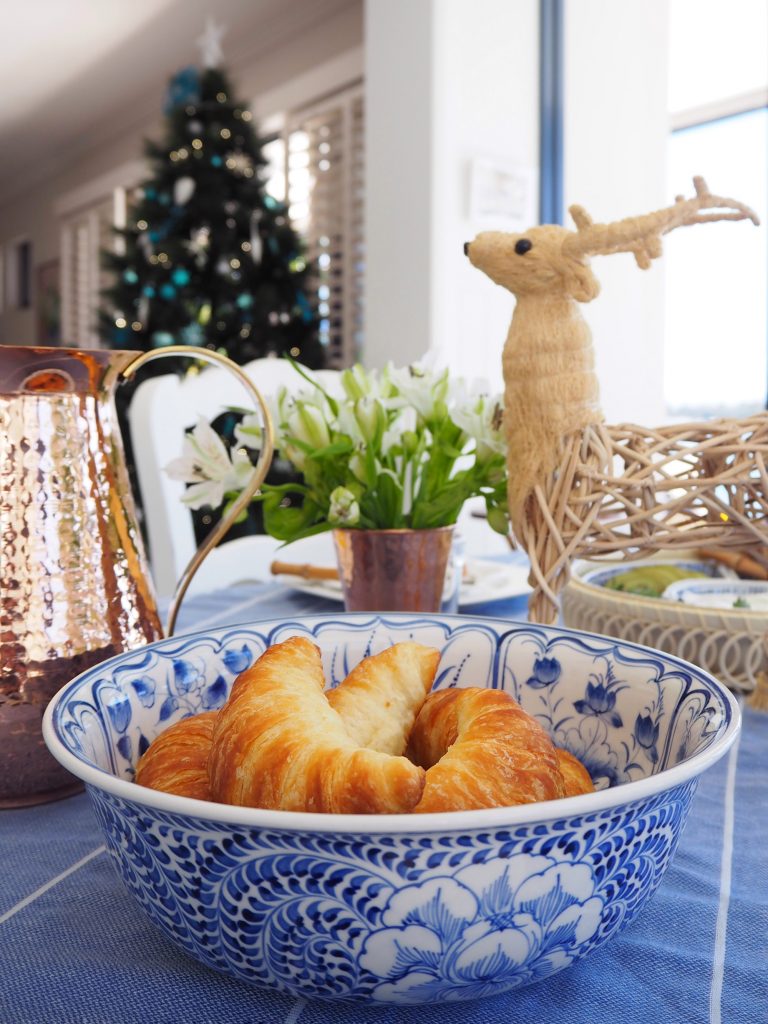 The serving bowl is big enough for a family salad but not so big that you feel like you have to use 3 lettuces to fill it. It has a beautiful pattern inside and out and it's definitely going to be a regular guest at our dinner table.
The dip dishes consist of five separate dishes that come in a sweet rattan basket with a lid. I know they are called dip dishes and they would be perfect for just that, but I'm also thinking of taco night, antipasto, yum cha and sweets. Or in this case, for a summer breakfast of fresh fruit with a greek yogurt dip, yum!
I fell in love with this sweet little reindeer and just knew he would fit right in at my house.
He is made from coco fibre and wicker and looks perfect watching over our dinner table.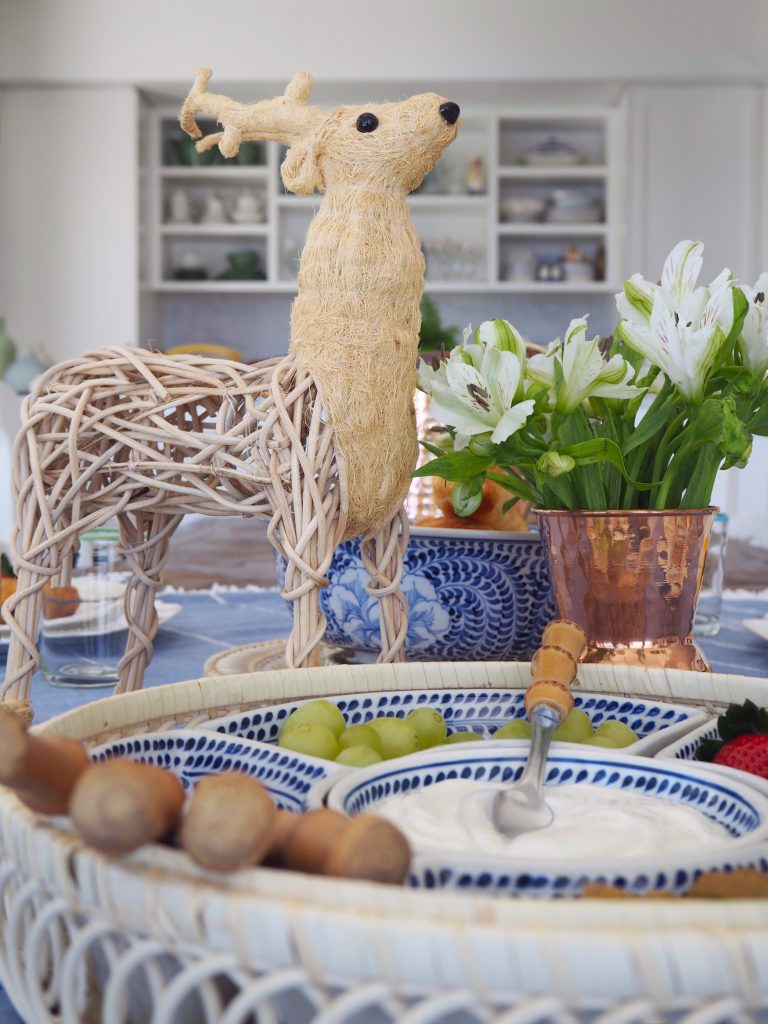 My favourite piece is this stunning Copper Matka, or water jug.
It isn't just beautiful, it is also highly valuable for its properties of purification and keeping water cool. Copper is bang on trend right now, but drinking from copper water vessels has been popular for many years, and considered by the Ayurveda (traditional Indian medicine) as the 'water of immortality' due to its multiple health benefits.
I'm looking forward to trying it out, and if I don't notice a change in my health … I still have a gorgeous water jug!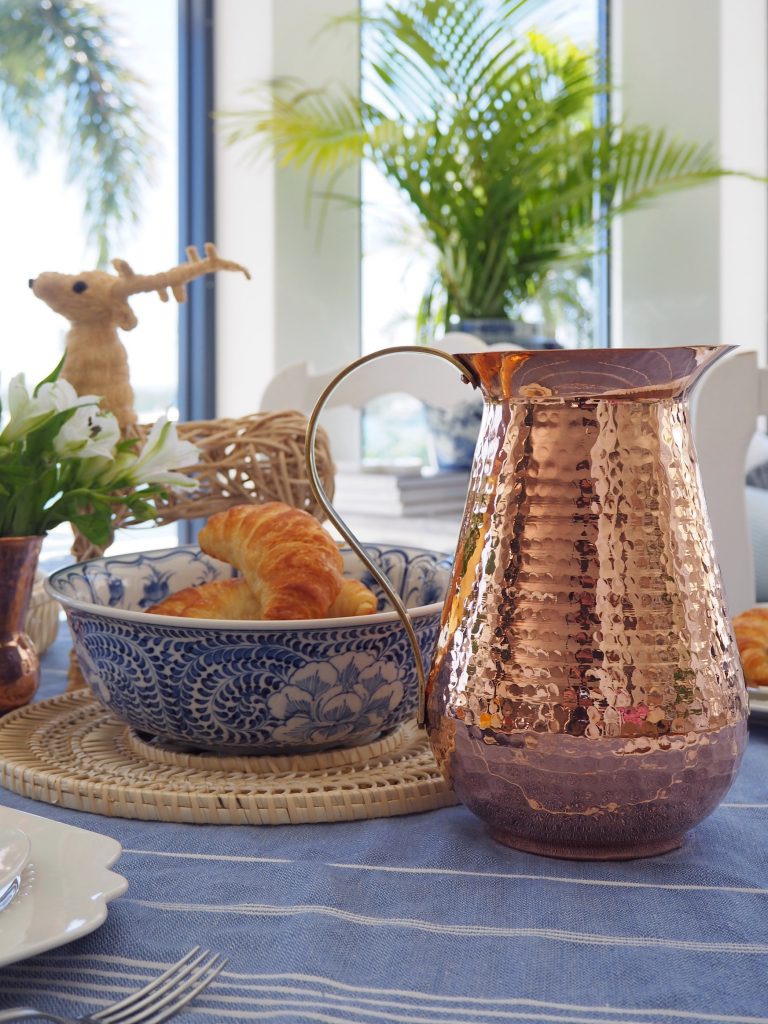 I also love the matching copper pyala or water tumbler. It has all the same qualities as the water jug, crafted from pure, food grade copper. I have used it on my table as a little vase, I'm wondering whether it's anti-microbial properties will help my flowers stay alive for longer, I hope so!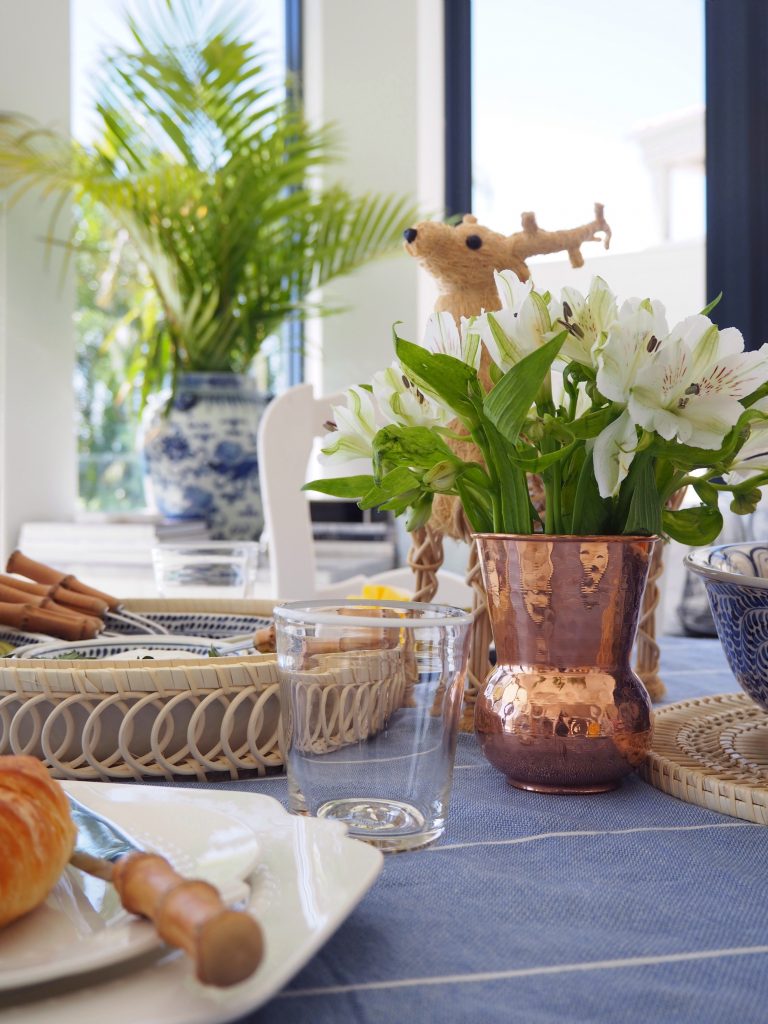 What do you think?
Are you tempted by any of these gorgeous items, for yourself or for a gift?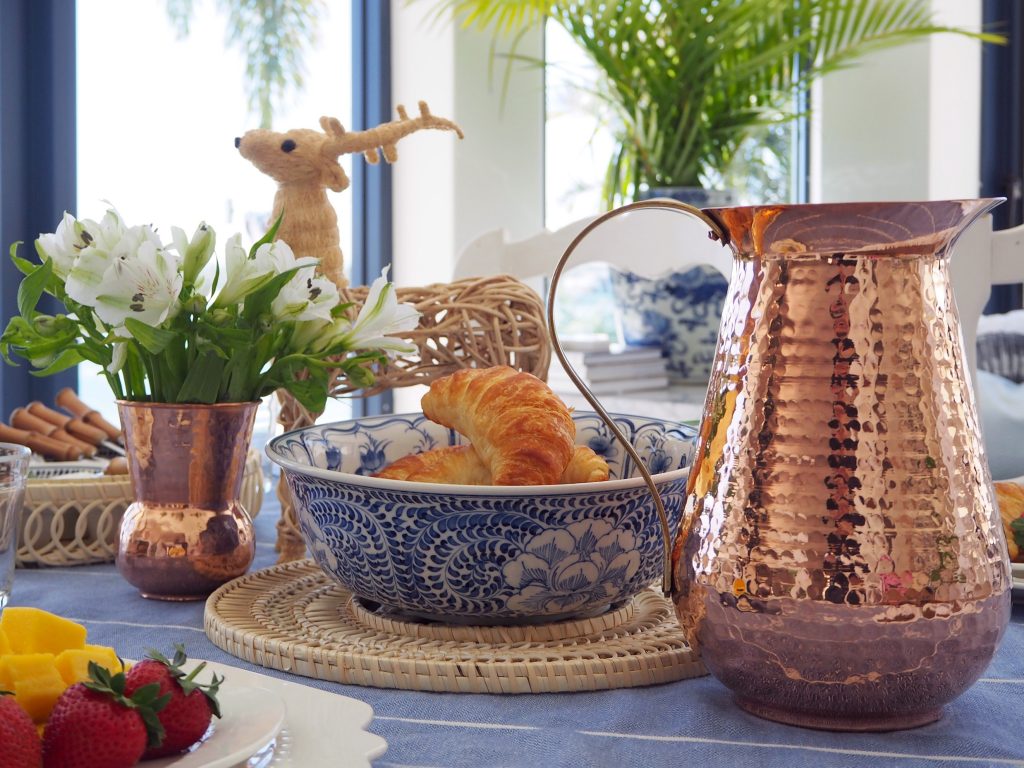 If you'd like to shop ethically this Christmas you can find more details at Oxfam here.
Happy (feel good) Shopping!
Hayley x