I couldn't let this opportunity slip by!
The chance to share all my favourite blue and white finds, some of them that you haven't even seen before, just in time for Christmas shopping! That's right, I've kept a few pieces in hiding until this blog post. I wanted to reveal all the goodies together to give you all an equal chance to nab your favourite pieces before they sell out, and they will sell out, because they are all AH-MAZ-ING!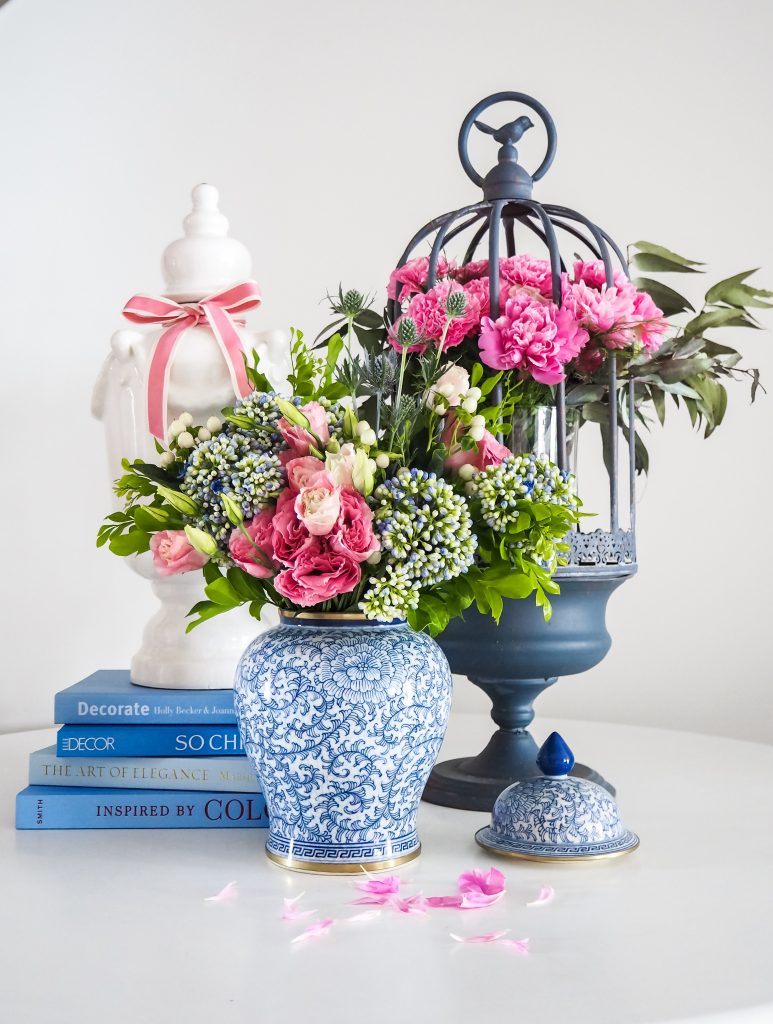 Blue and White ceramics have been around for 100's of years, they are used in many different decorating styles these days from Chinoiserie to Hamptons, Coastal, Country, Nautical and more.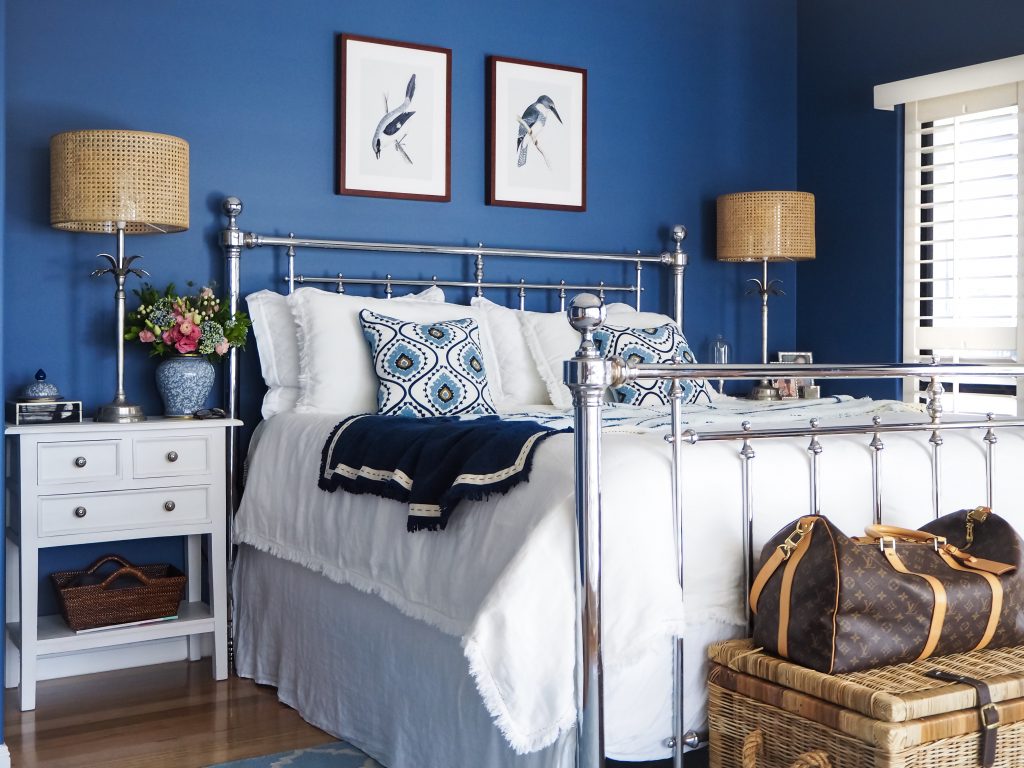 I've also included some of the essential styling items that we all like to mix in with our B&W … things like rattan, silver, iron and white ceramics. They all compliment each other and are sometimes necessary to break up all the B&W.
I've also tried to include pieces that will work in all the different decorating styles so hopefully you can find something perfect for your home and your style.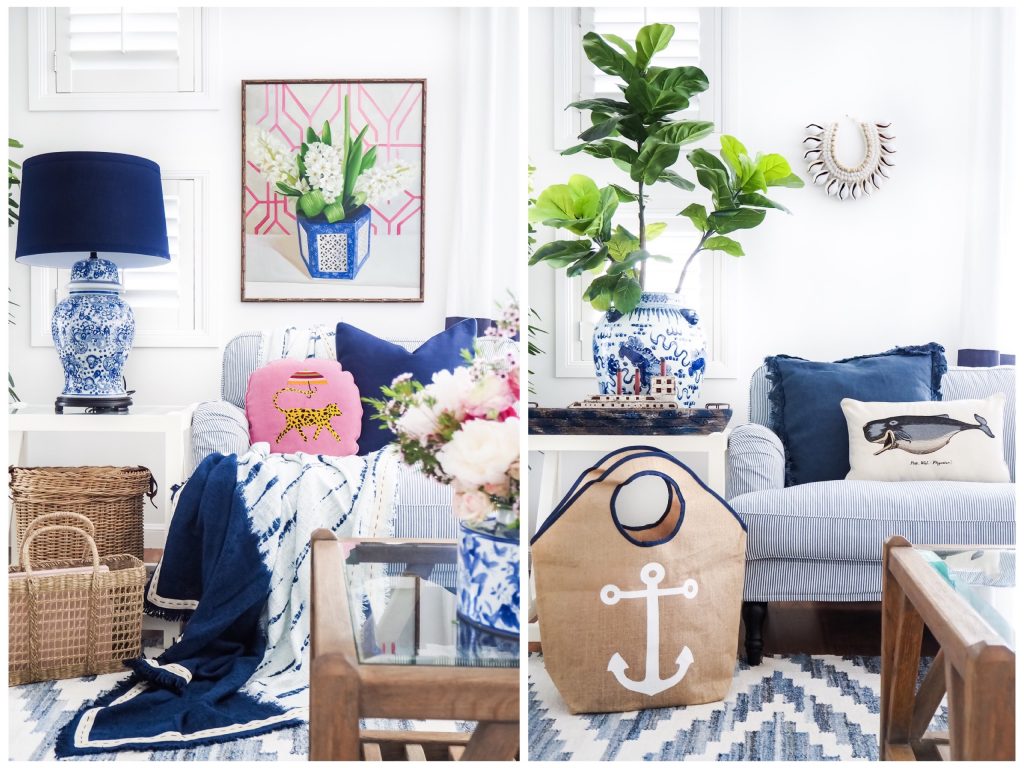 Australia has come a long way in the home decor market over the last last few years … finally! We have many more options available to us now, so I'm going to tell you exactly why I chose each of these pieces and what I love about them.
Scroll Pattern with gold trim Ginger Jar – These speciality ginger jars with gold trim are some of the most coveted pieces by B&W collectors. They are hard to find and sell out at lightening speed. Never fear, I've found the mother load! There is only 1 or 2 pieces of each design and they come in a variety of shapes and sizes. This will be a treasured piece to hand down through the generations, good luck just choosing one!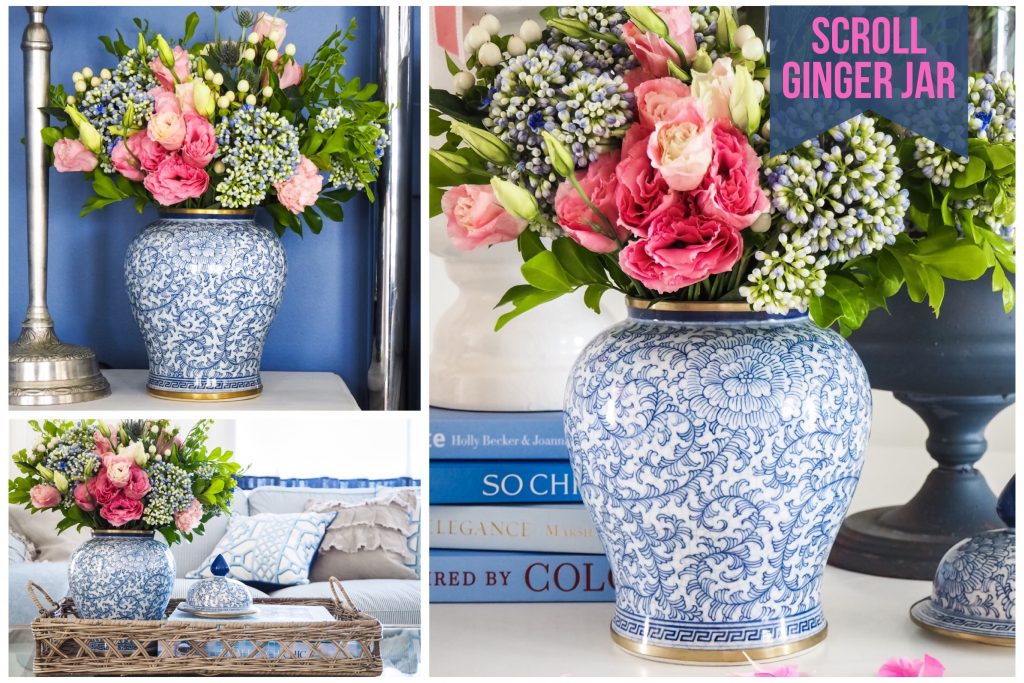 Lotus Ginger Jar – I chose these ginger jars because they have a striking blue pattern that really demands attention and they are a great price for the size which makes it affordable when you want 2. I love to buy things in pairs, styling with pairs brings symmetry and symmetry makes my heart sing.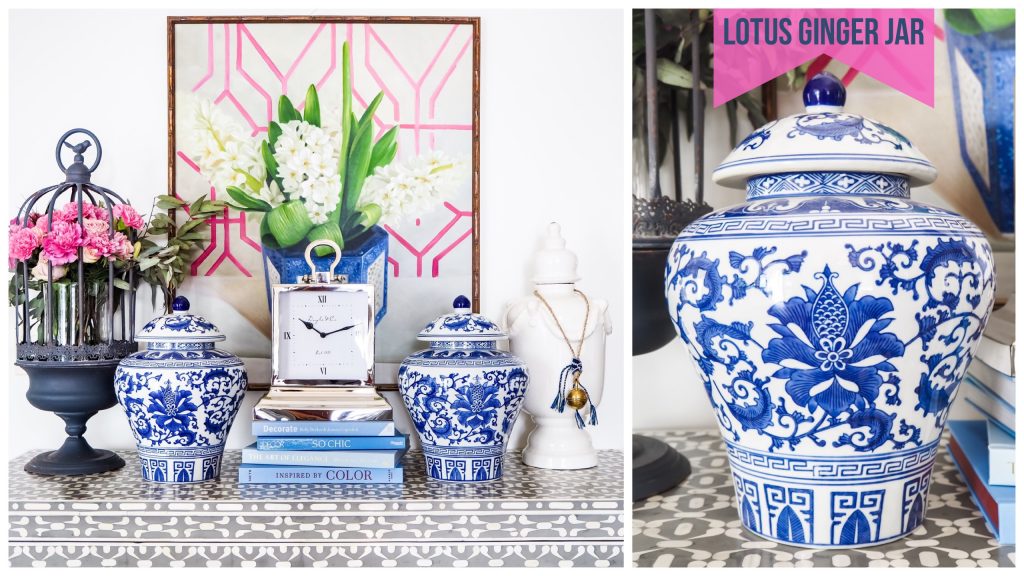 Rattan Round Tray with Cloche – OK, lets be honest here, I have wanted one of these for ages. I don't care if I never use it, it can sit in my home and look gorgeous. Rattan brings an instant country or coastal vibe to your home, especially when mixed with blue and white. It is classic, affordable and would make a lovely gift paired with some luxury food items.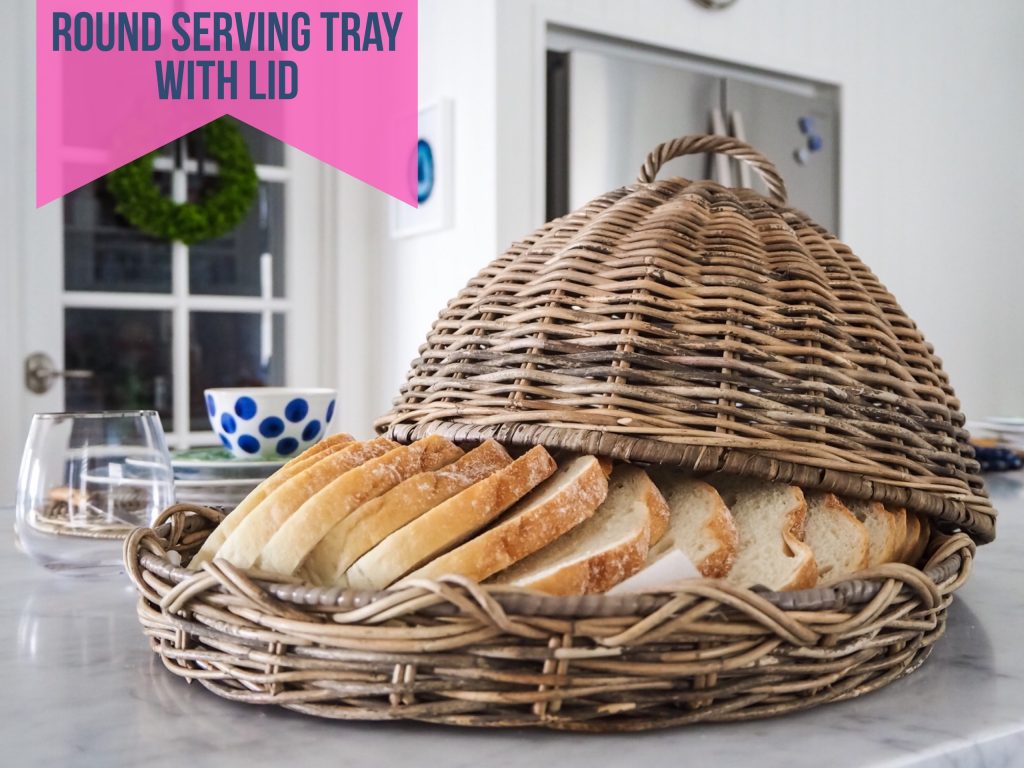 Rectangle Rattan Tray – A tray is such a versatile item. Use it to create a stylish coffee table vignette with a stack of books, a few B&W pieces in varying heights and a candle ….. Use it in the bathroom for your bath items, a beautiful orchid in a blue & white pot and a candle ….. Use it to carry your plates and cutlery from the kitchen to the dining table or use it to serve your loved ones breakfast in bed.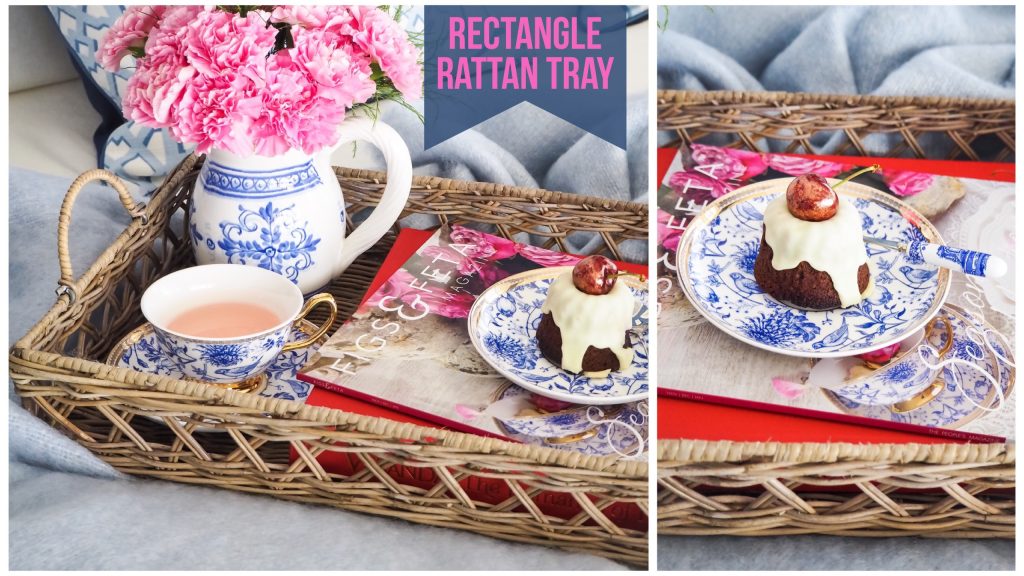 Shibori Throw – I love the organic nature of this Shibori throw. If you don't love floral prints, Shibori is another way to break up all the graphic prints and harsh lines. It brings movement to your space and a fabulous pop of colour.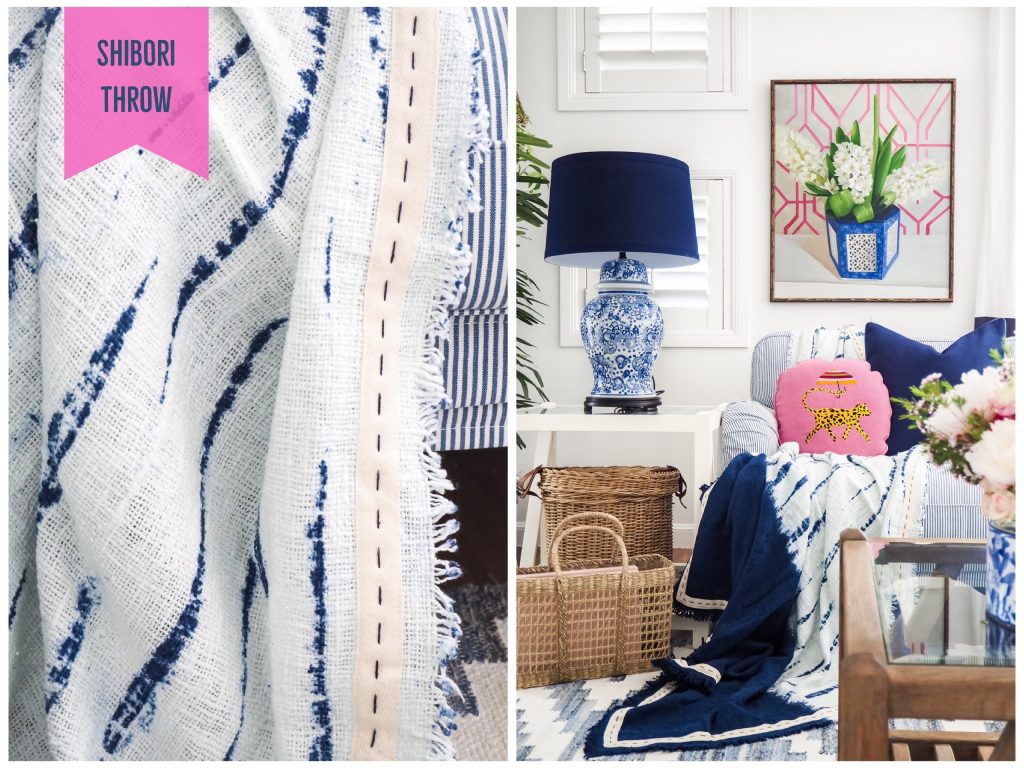 Mohair blanket – Ummm, did you see this blanket? Mohair is made from pure angora goat wool, it is super soft and indulgent. This one is the most beautiful duck-egg blue and just oozes sophistication. Everyone deserves a little bit of luxury, right? This is one of those gifts that you would absolutely love to receive but is probably something you would never indulge in yourself, I think it's those things that makes the best gifts!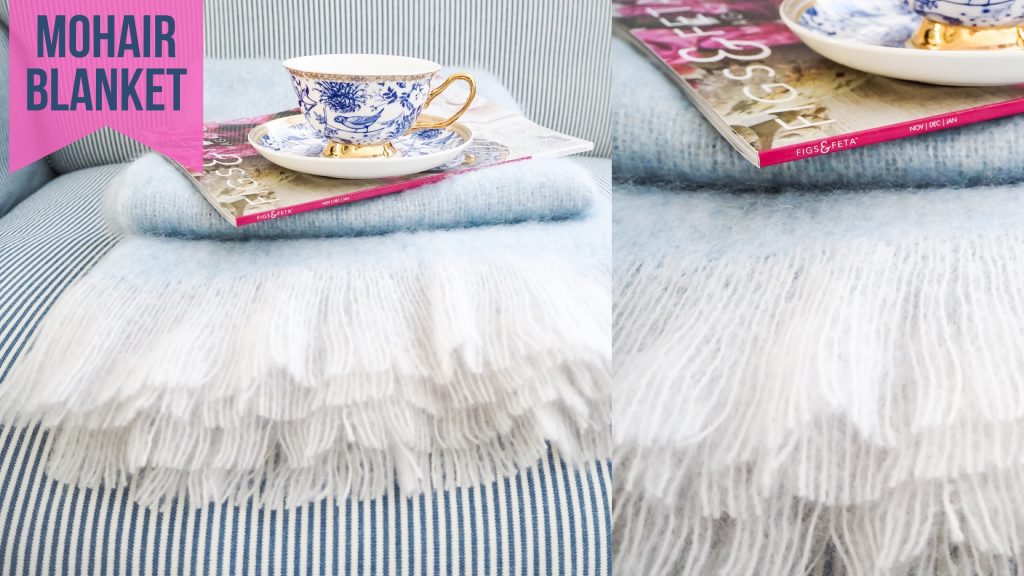 Stonewashed Linen quilt set – Y'all know how I feel about linen, completely obsessed! I chose this quilt cover set because it is plain white so it will mix back with any colour, including our beloved B&W, but what I really caught my eye was the sweet fringing around the edge. It's the small details like this that really elevate a piece into something special.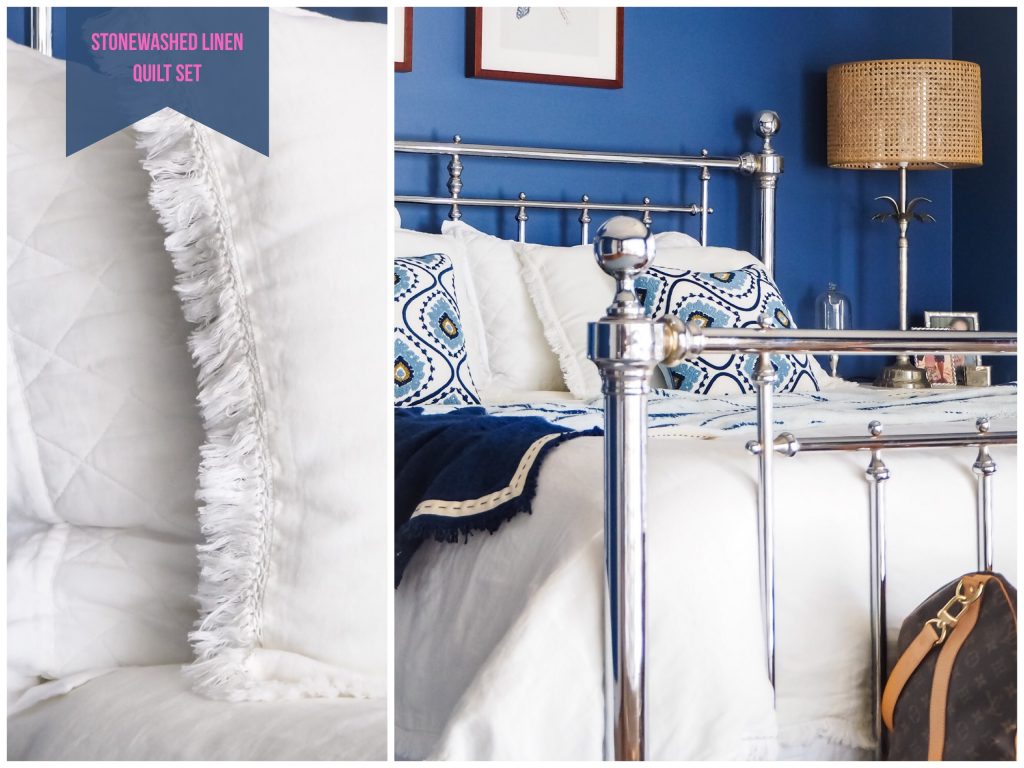 Melmaison ginger jars – I love something that is unique, the print on this jar is hand painted with the brands own signature print by Chinese artisans. You won't see this pattern everywhere. Again, at under $100 per jar, they are well priced and perfect to style in pairs.
Shiloh cushions – A classic trellis pattern evokes a chinoiserie vibe, but the gentle colour palette makes it beautiful for many more home style. I love creating a mix of cushions consisting of one graphic print, one floral or organic type print and one solid. This trellis ticks all the boxes for my graphic selection.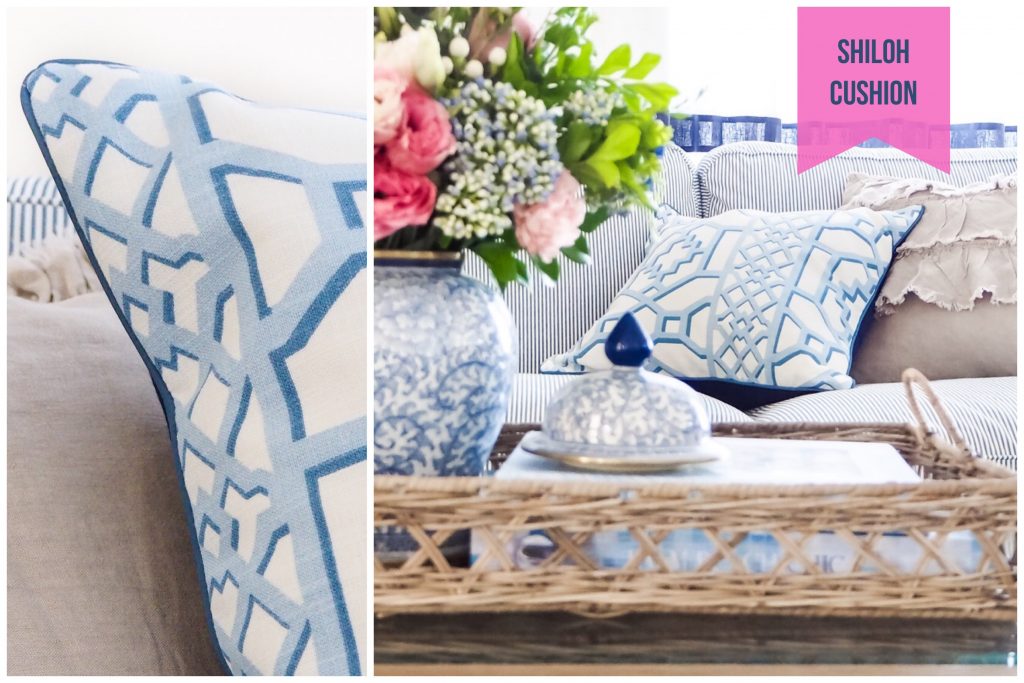 Bailey cushions – I choose this one because I love the colours, the baby blue and navy blue has the ability to feel quite cold, but the pop of mustard on this cushion instantly warms it up.  I also love the strong embroidered pattern.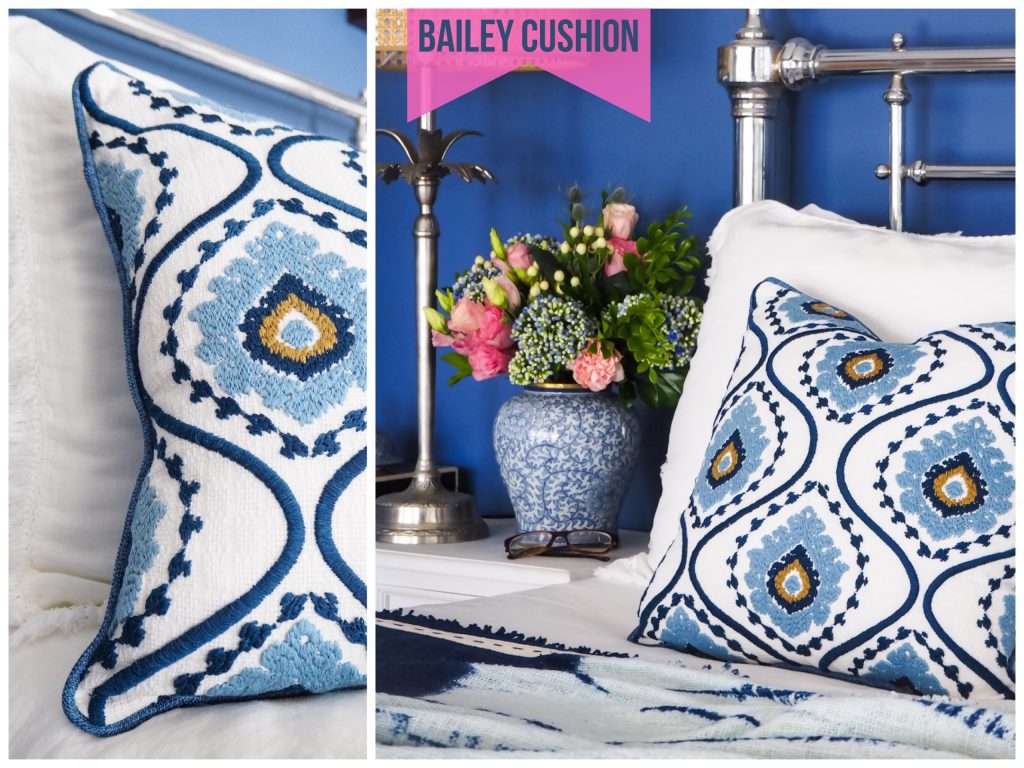 Providence Urn – This piece is such a classic shape and is finished in a beautiful hand crackled finish. The natural white ceramic looks amazing with a group of blue and white pieces, it gives your eye somewhere to rest and brings a sense of timeless French style.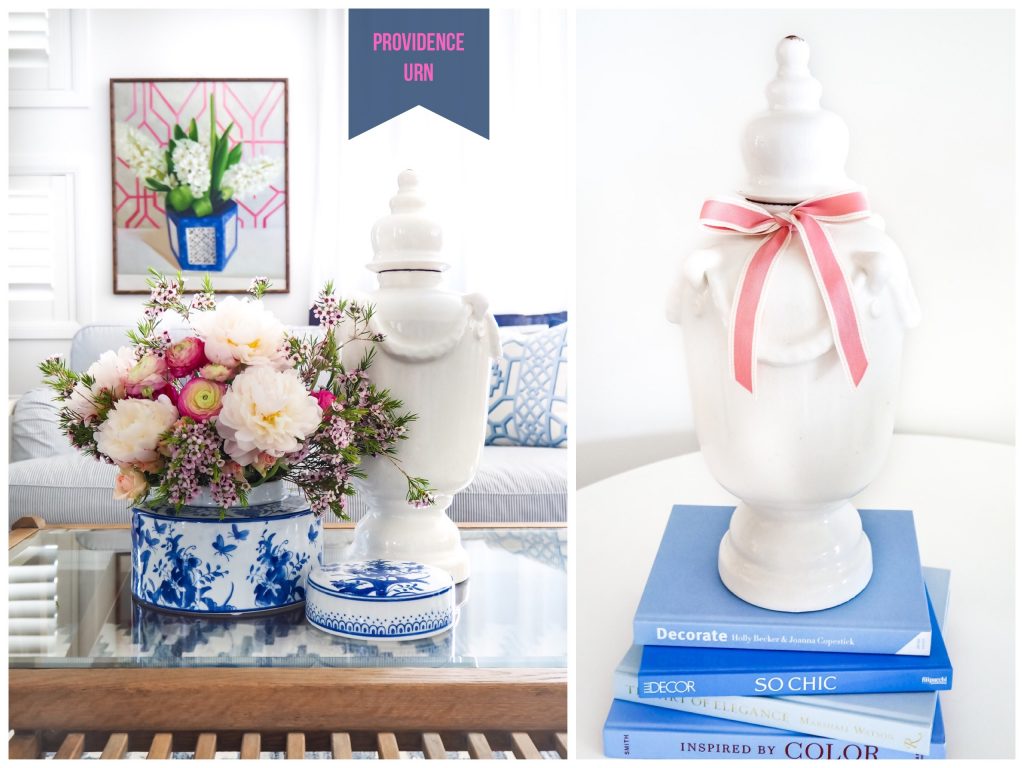 Avery Stand – I love adding a little bit of vintage to every space, but it's not always possible to find the right piece for each space. This iron stand is hand painted to appear aged and brings that same warmth and sense of history to your display. It is such a versatile piece, I love it styled with a plant or flowers, or you can use as a bowl/food stand and cloche for food as it is actually 2 pieces.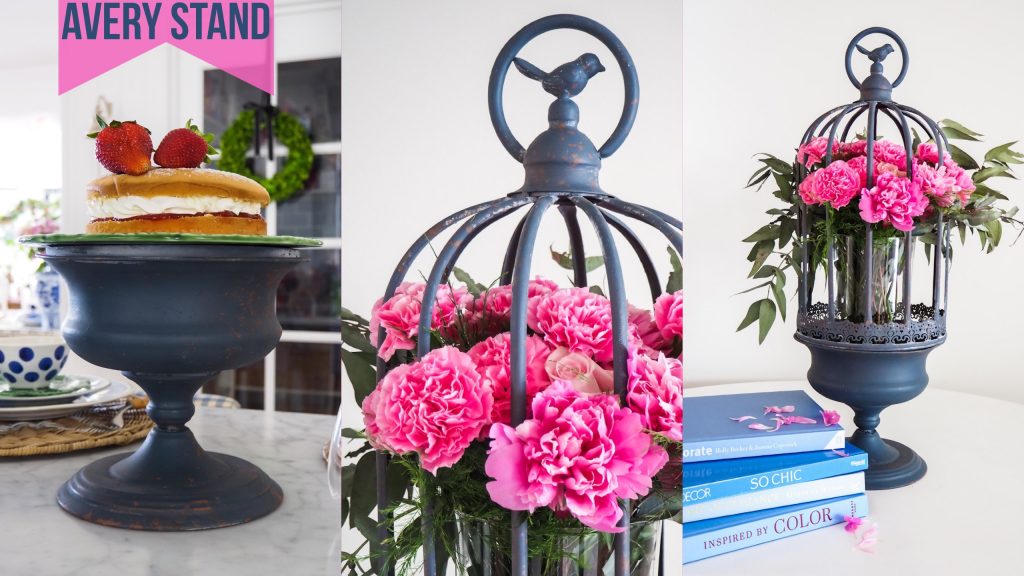 Open Weave rectangular basket – Not just for fashion, a great bag like this one also makes a gorgeous styling prop. Fill it with books or magazines, or use it for your knitting, whatever you put in it will look stylish. Also, seagrass is a perfect warm compliment to B&W, particularly gorgeous in Coastal homes.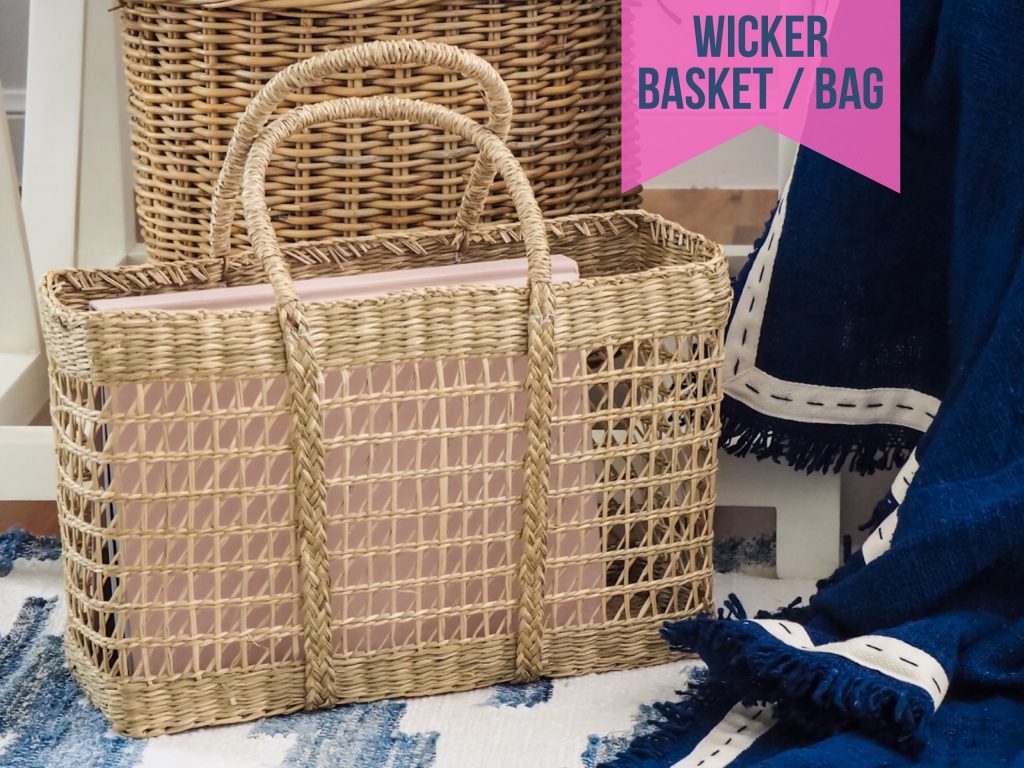 Decorative Bell on Jute – Like that little cherry on the top of your ice-cream sundae, this little bell is a finishing touch that adds interest and personality. I adore it's braided wool embellishment in our favourite colour palette.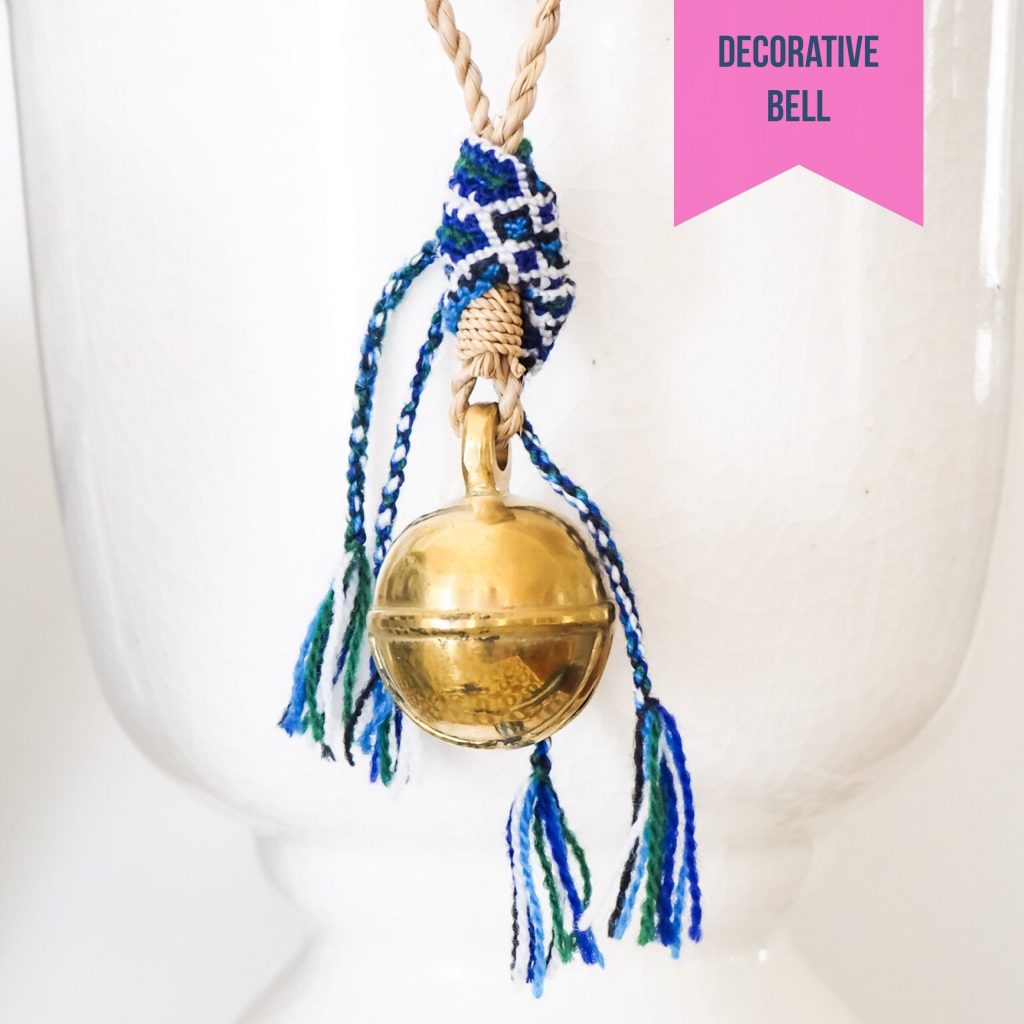 Whale Cushions – For the nautical and coastal homes, whale decor is a necessity, and this cushion is so chic. It is embroidered on a natural cotton with contrasting piping, the blue colour palette mixes perfectly with your B&W pieces.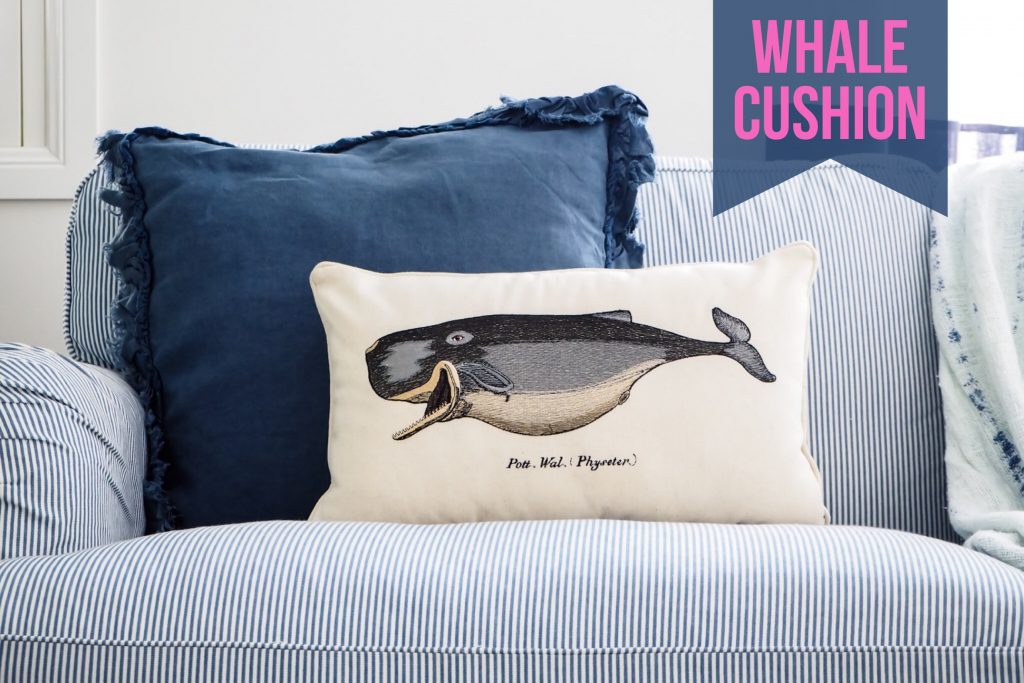 Wooden Boat – While we are talking coastal and nautical …. how fun is this wooden boat? It is a playful decor item, but the rustic wood makes it stylish rather than childish. I love adding a conversational piece like this to a space, and its B&W.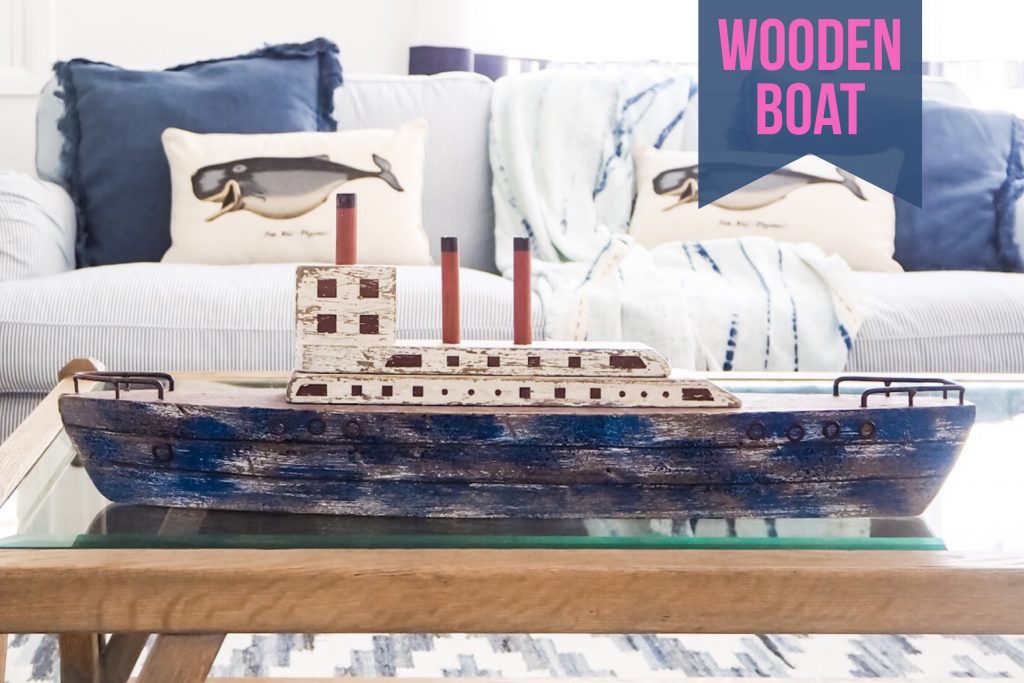 Pink Leopard cushion – Sometimes you need a bright pop of colour to break up all the B&W. This pink cushion is so fabulous and would be ideal for a modern chinoiserie styled home.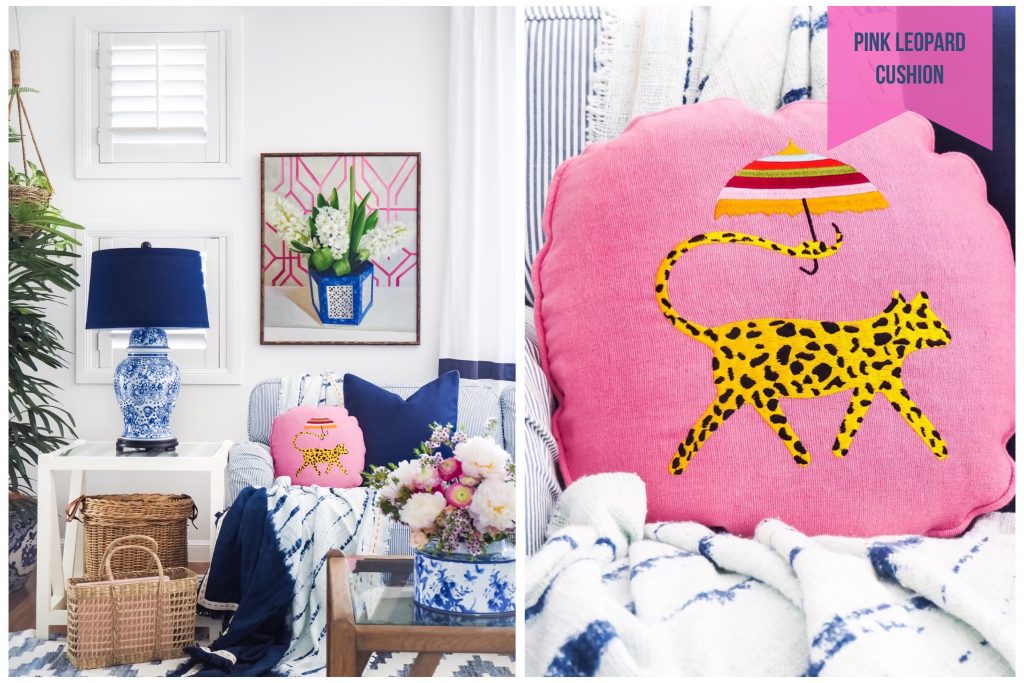 Cowrie Shell necklace – Shells go hand in hand with B&W in Coastal and Hamptons style homes. The tribal necklaces look beautiful on stands, on the wall or around the neck of a giant ginger jar.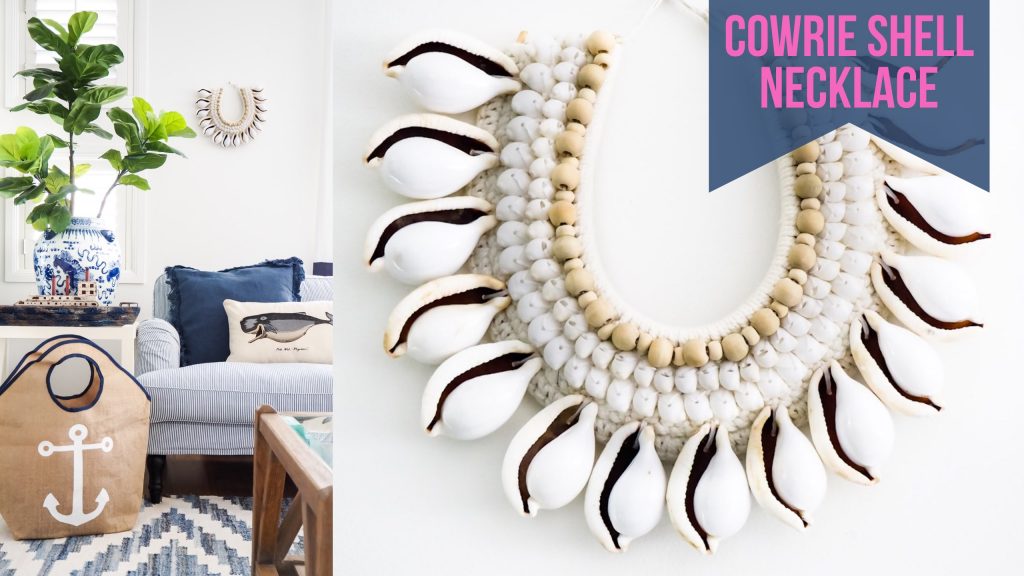 Squat Jar – What I really loved about this jar is the shape. It is a substantial size, but it is low, which makes it great for a coffee table or dining table because it doesn't block the conversation, it's also perfect for the kitchen bench as it fits under the overhead cupboards without looking crammed in.  I have been searching for a piece like this for ages!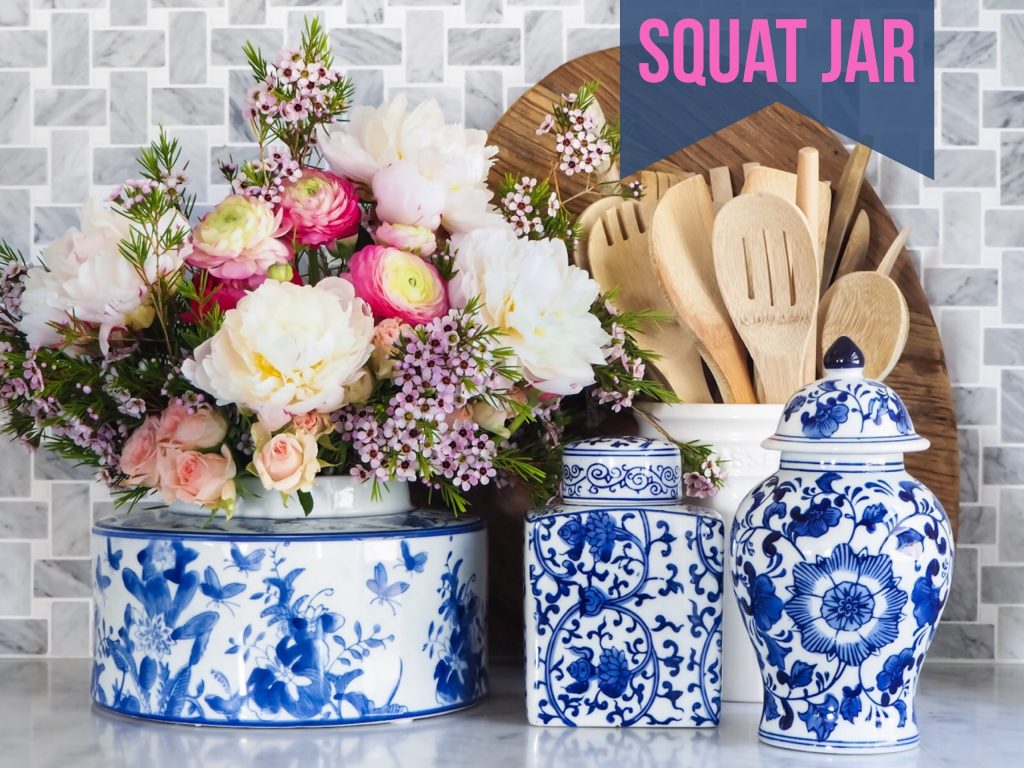 Mini Ginger Jars – Yes, Mini! We all love something that is miniature and these ginger jars are no exception. They are the perfect size to use in the kitchen for tea, coffee or sugar.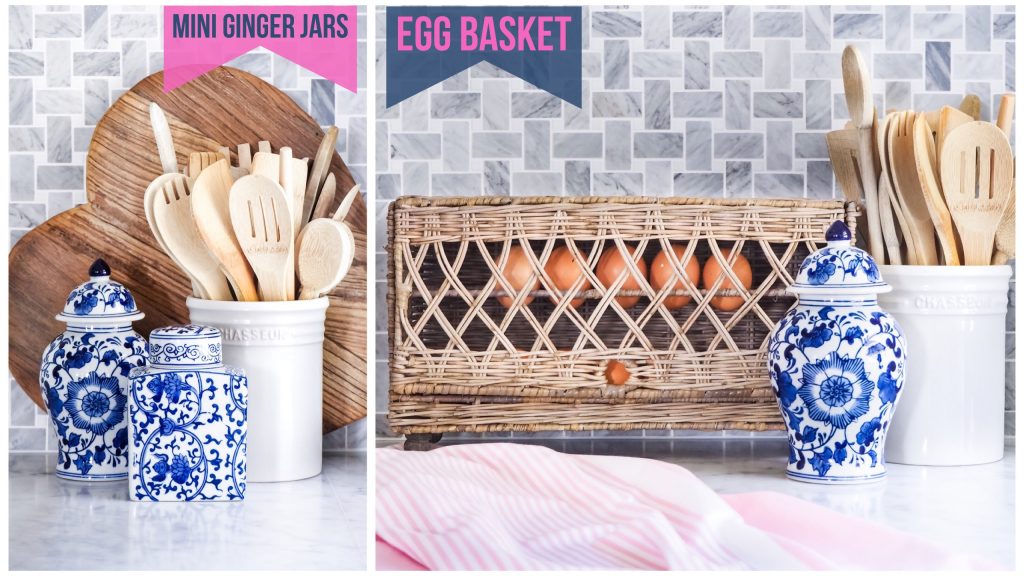 Egg basket – This caught my eye as soon as I saw it, I can imagine it in a Country or Farmhouse kitchen full of fresh eggs and styled with some vintage B&W pieces handed down through the generations.
Melmaison teacups – Everyone loves a pretty tea cup and this is one of the prettiest ones I've found in ages. The delicate blue and white print is complimented by a shiny gold trim. It's lovely to drink from and would make a lovely gift, especially when paired with some fancy tea.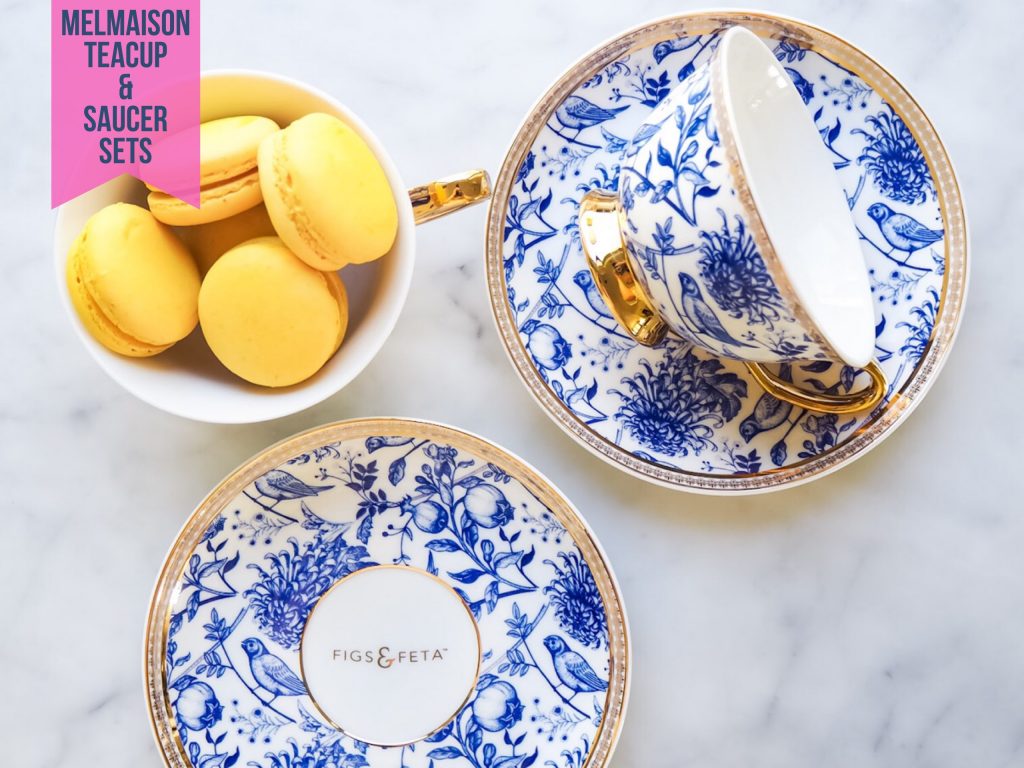 Spotty Bowls – Hello spots! Have I told you how much I love spots? They are playful and classic and I love these little bowls for ice-cream sundaes on a Sunday night.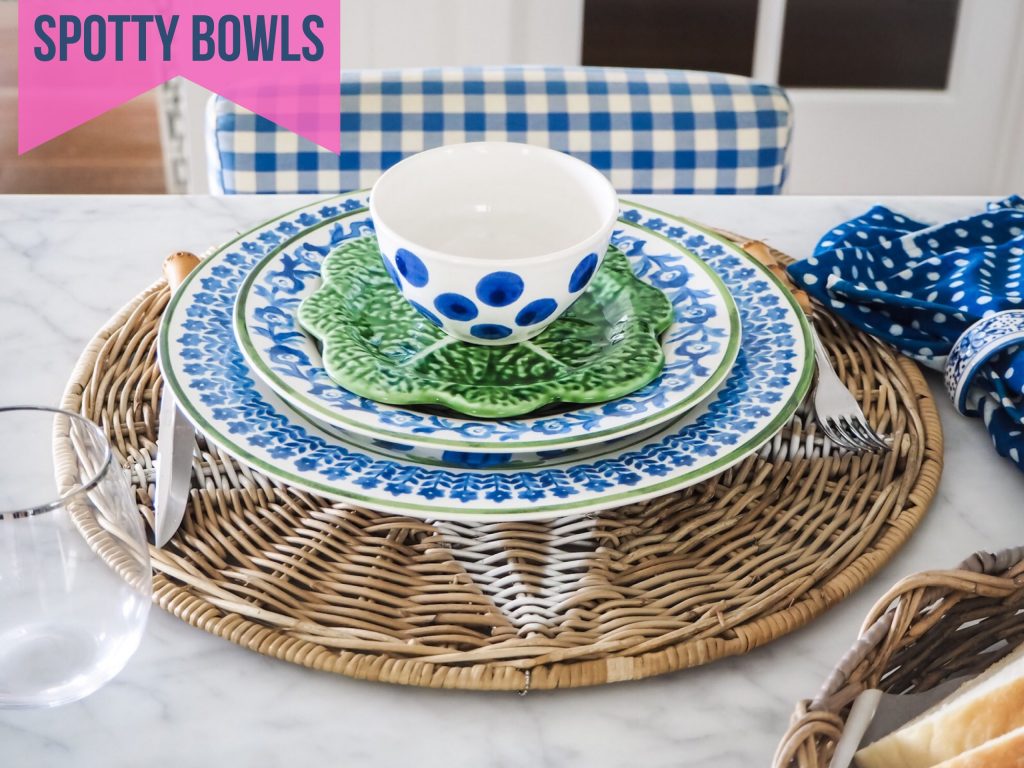 XL Silver Clock – This is such a statement piece! Silver always looks classy with B&W ginger jars and this clock is the perfect piece to style with a pair of ginger jars on a sideboard or entry table.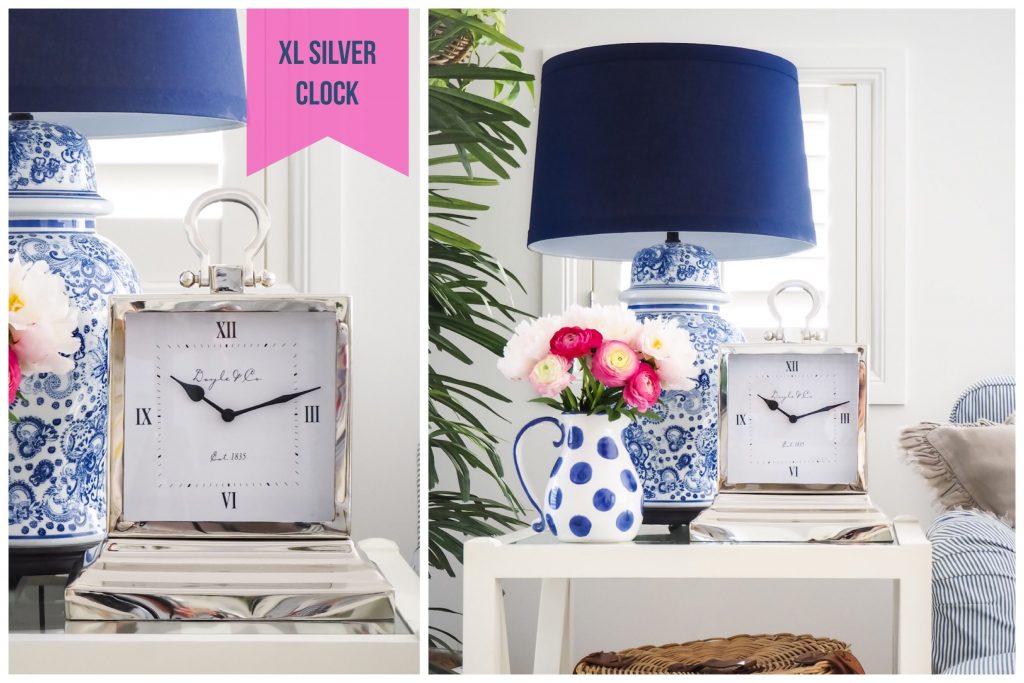 Anchor Tote – Jute and anchors are classic coastal elements, this waterproofed bag is highly functional for a beach day, but it also looks just a fabulous in your home as part of the decor.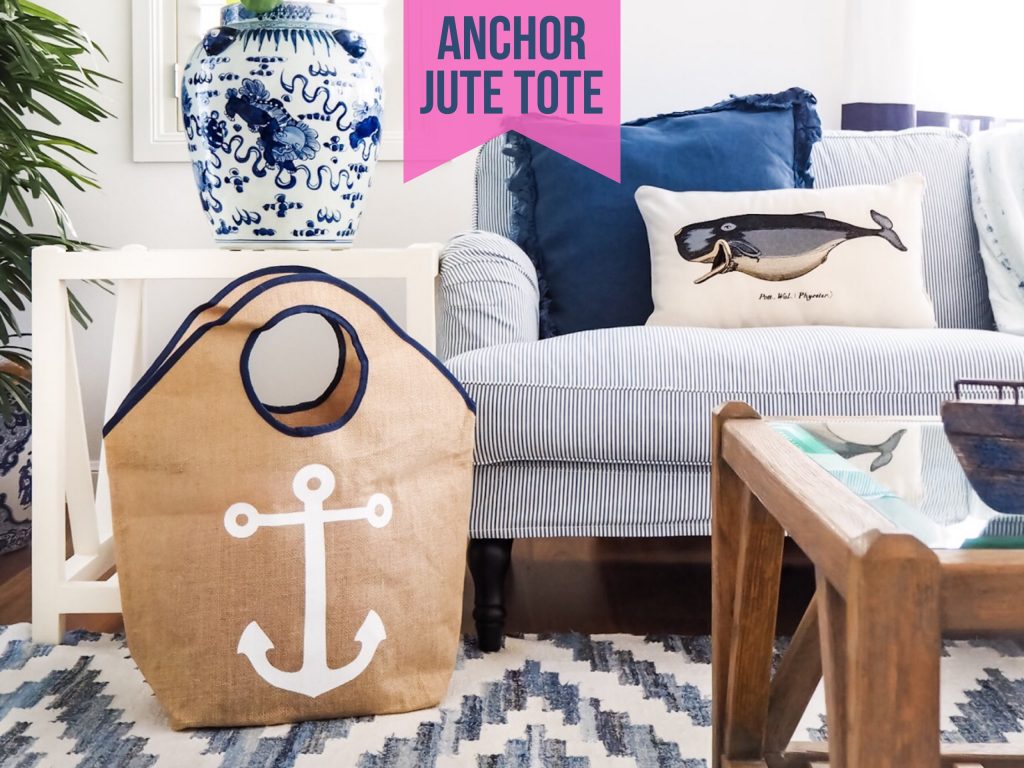 B&W Decorations – Most definitely not just for Christmas, I think these will be sweet little additions to a bedside vignette or coffee table tray. Keep an eye on my Instagram, I'm sure you'll see these pop up in my photos often.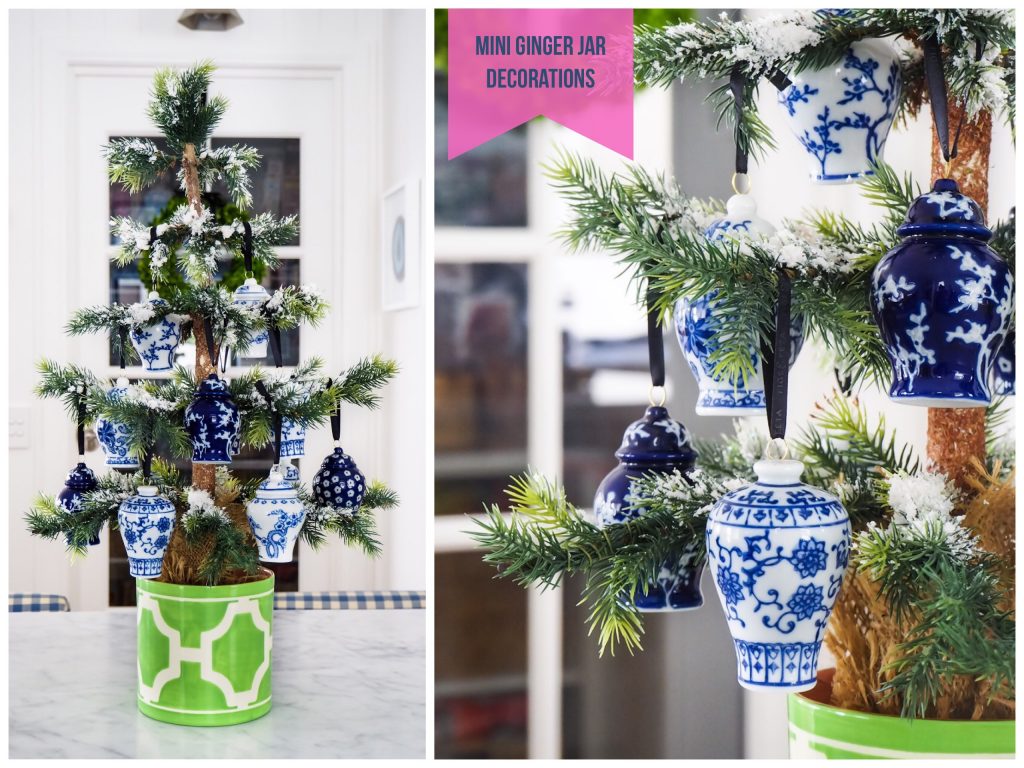 Chinoiserie Pet Bowl – Our fur babies are part of our family so why not let them have a bit of B&W too, this doggy bowl is absolutely gorgeous and will look equally fabulous in your home.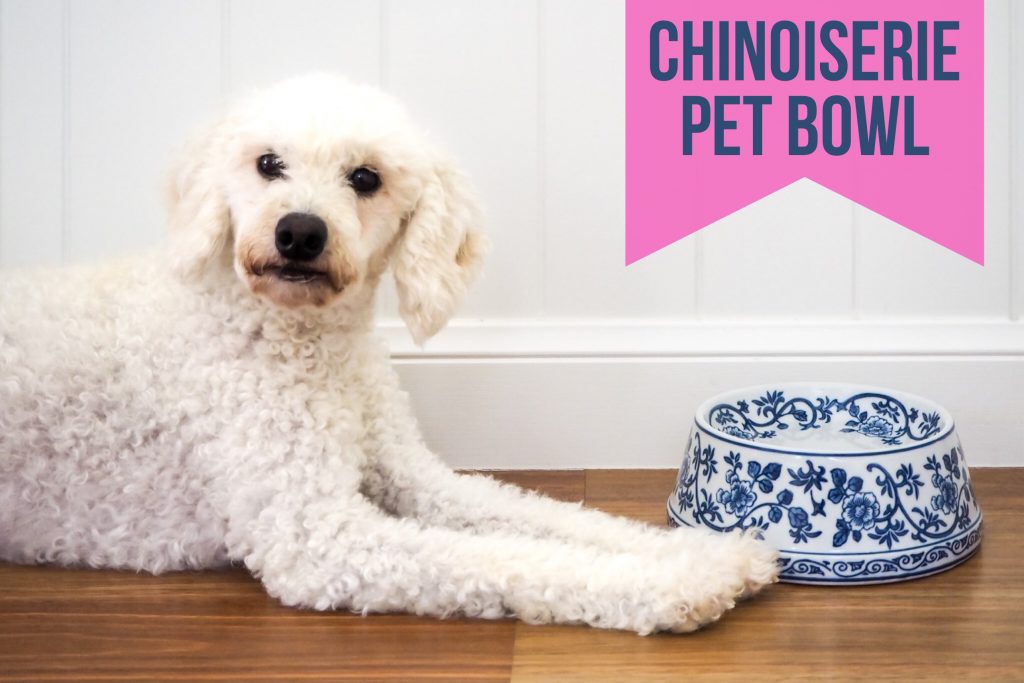 Ready, Set … GO!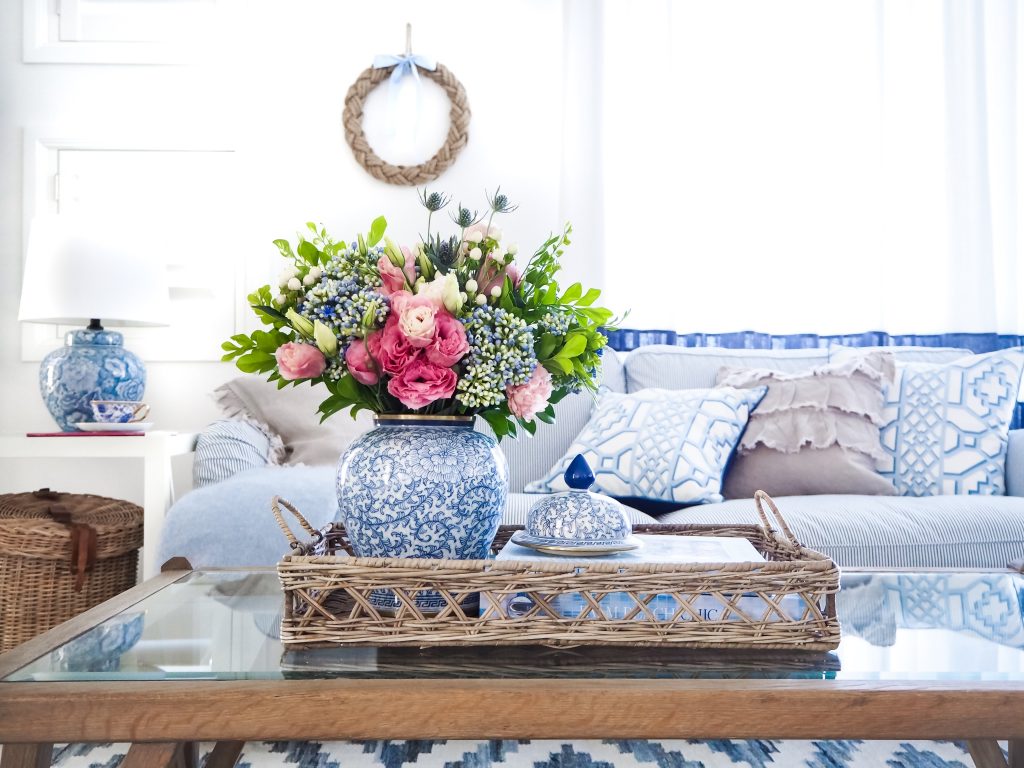 Happy Blue & White shopping friends!
Hayley x
Disclosure : Some of these pieces were gifted, all of them were hand selected by me, all opinions are my own. Y'all know I don't share things unless I love them, love the quality and love the brand.