Do you have a favourite interior colour? Maybe you have one favourite colour that you mix with others? Or do you have a set of favourite colours that you like to style together?
You probably all know I love blue, all shades of blues from the palest baby blue right through to the deepest indigo blue. I use blue as a base for most of our home, then I add other colours to change up the mood in different rooms. I feel like the consistency of blue creates a gentle flow through our home.
Blue mixes well with most colours. I especially love navy blue with pink or kelly green, and of course blue and white is always pure perfection.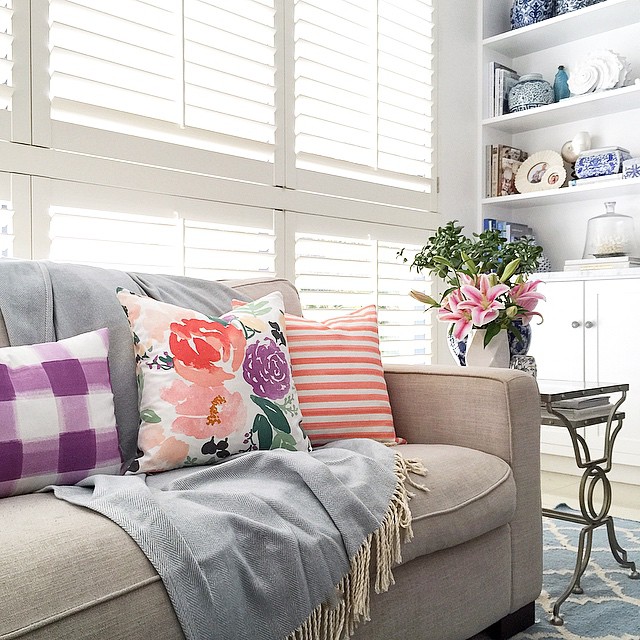 Lately I find myself drawn to a wider palette of greens, melons, lilacs, and all colours of the rainbow. I am still a blue and white lover, and won't be getting rid of my ginger jars any time soon, but …
 I'm considering going in a slightly different direction in our next home. I haven't made any plans because I feel like I need to move in and learn about the natural lighting in the home before I decide. But I'm starting to look at options …
Some of my favourite interiors are primarily blue and white.
I love this look, it is classic and classy. The bamboo blinds, cane pieces and wood top coffee table ground the room while providing some warmth to the cool blue tones. But this look would mean cutting back on colourful accessories because it is a very strict colour palette.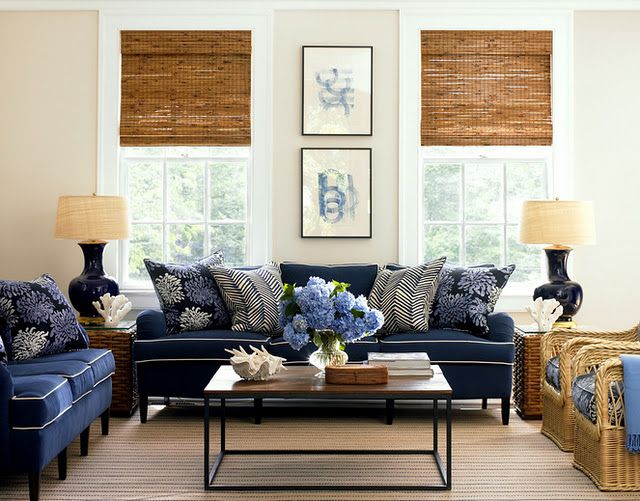 But then again, I really love this look of all white with pops of colour.
I think this look would be so fun as your colour palette is not so restricted. The walls, cabinetry and furniture are all a very neutral white, while the accessories and textiles are bright gem shades that really pop against the white palette. I feel this look is much more relaxed and perfect for a young families lifestyle.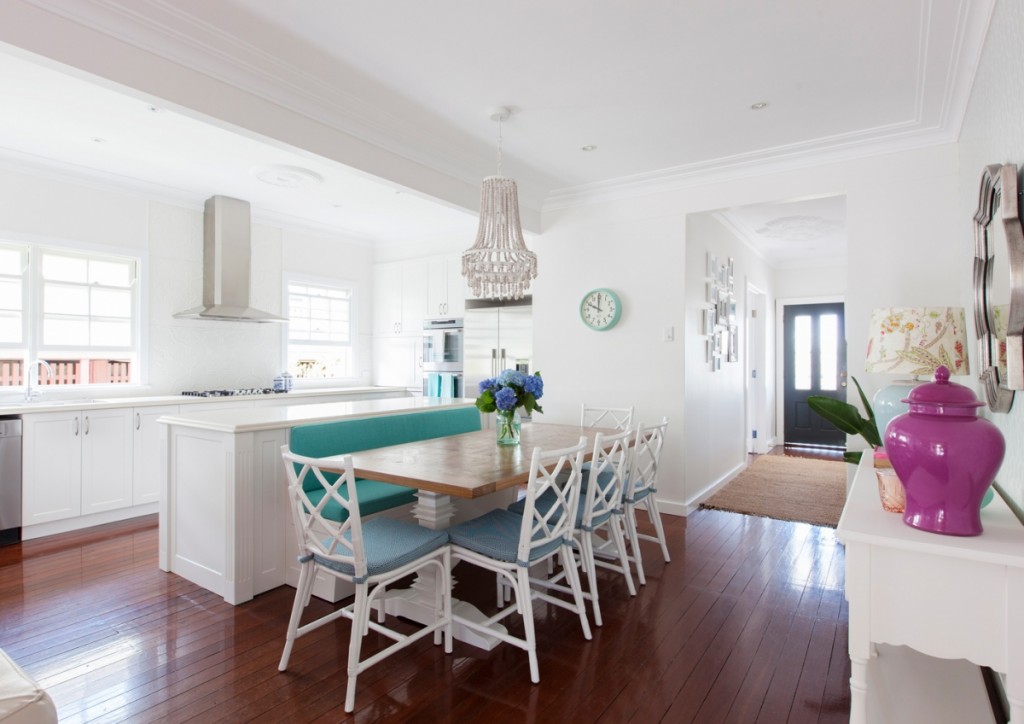 What do y'all think?
Is it OK to do a strict blue and white scheme in my living areas, and then do the pops of colour in the bedrooms? Or will this spoil the flow of the house?
I'd love to know what your thought are!
Hayley x