Valentine's Day is fast approaching!  It is a beautiful day to show and share your love. Sprinkle that stuff around everywhere I say!
If your other half is totally clueless when it comes to buying gifts, I've come up with a full proof way to get what you want. Just print this out, circle the ones you want, just like you used to do to the toy catalogue for Santa, and leave it laying around for hubby/wife/boyfriend/girlfriend to find. I leave my lists on the fridge, lets face it, every one eats! I've left buying details and prices, It couldn't be easier!
Let start with some gorgeous loungewear from 2 of my favourite little businesses, Jasmine & Will and Mrs Darcy. The Boyfriend Sleep Shirt is made from incredibly soft cotton, it is monogrammed especially for you. I own one of these and I absolutely adore it. Jasmine & Will don't officially launch until March, but you can get one now by contacting Jasmine on Instagram. The gorgeous slippers from Mrs Darcy are so dainty, they would even make my big ugly feet look pretty, these are definitely on my list!
EXCLUSIVE OFFER! Jasmine from Jasmine and Will just contacted me with an offer exclusive to Mum Little Loves readers, You can buy the Boyfriend Sleep Shirt for the special price of $129, monogramming and postage included. Just quote 'Mum Little Loves' when you place your order. Go…Now….Don't miss out!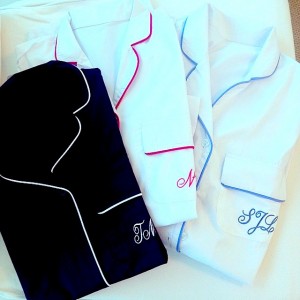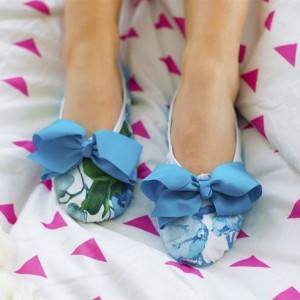 How about something for the home to remember your love all year long? I am completely in awe of Lovestar vases and have a few around my home. This one is such a pretty colour! Look out for their new 'Candy Hearts' range which is bright and fun, coming soon. The little heart dish is from Kikki K and would be lovely to keep by your bedside to put your jewellery in at night.
What about a little bling? These earrings from Each to Own are super sweet, who doesn't love a bit of sparkle! The absolutely epic pastel necklace is from Lady Chatterley's Affair, those colours make me want to eat gelato in the park.
Do you have a sweet tooth? Love Bites Lifestyle make the sweetest cookies, they are freshly made to order, this little 'pair' would be very cute accompanied by a cup of tea for a Valentine's Day breakfast in bed (if your that lucky!) And what about these chocolates from Nectar and Stone, they look too good to eat!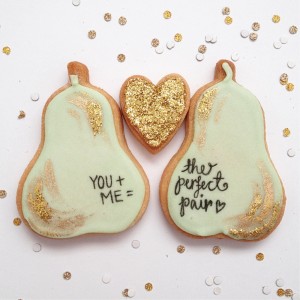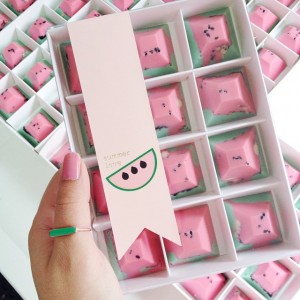 And if your really super dooper lucky, these little trinkets would be nice too ….. dreaming …..   Hx