Does your star sign impact your interior decorating style? Do you even read your horoscope? Do you take it seriously, or is it just fun for a laugh? I thought it would be interesting (and a bit of fun) to see if your horoscope really does influence your style.
CAPRICORN.
Capricorns are responsible and resourceful. They prefer a classic home, full of solid wood furniture, leather, rattan, stone and natural elements. They will invest in antique and timeless pieces that will last a lifetime. Their home will be filled with heirlooms and sentimental trinkets. Capricorns care about their home and they want their home to reflect their proud achievements in life, without being flashy. It will be impressive without the snobbery. Their favourite colours are brown, indigo, grey and black.
Kyle Richards from RHOBH is a Capricorn, lets have a look at her home. It's filled with classic pieces with splashes of indigo in the cushions and ginger jars. I think it's pretty true to a Capricorns style, what do you think?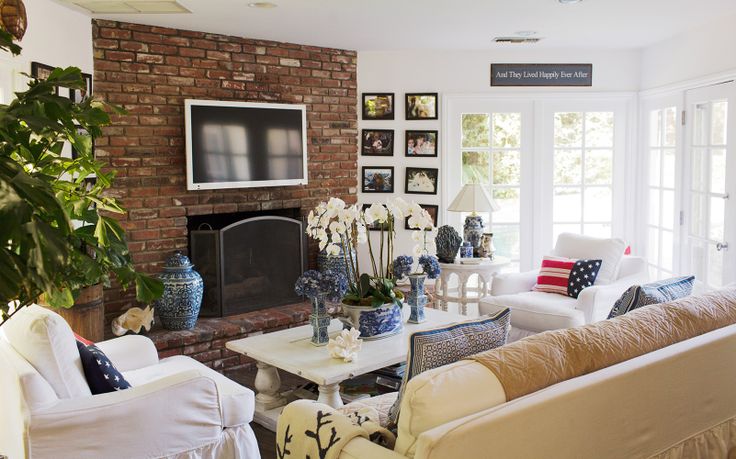 AQUARIUS
Aquarius are progressive and modern. They do not feel the need to follow trends, instead they make their own rules.  They appreciate ultra modern designs and high tech equipment. Aquarius have a compelling urge to stand out and be unique, their home will reflect this with statement pieces of art or sculptures. They like metal elements and prefer a monochromatic colour scheme. Their favourite colours are electric blue, violet and black.
Paris Hilton is an Aquarian, here is her Manhattan penthouse. It is quite modern, and does have some statement art pieces, and I'm sure she has all the high tech equipment in there, that long fireplace is stunning.
PISCES.
Pisces are intuitive and artistic, they need a space where they can be creative. They don't like to feel trapped, so they like to have lots of big windows and doors that let the sunlight stream in. They like to bring the outside in with plants and a palette of blues and greens. They love to light candles.
Eva Longoria is a Pisces, I found a few pictures of her San Antonia, TX home. It is filled with lovely big windows, but I was expecting lighter colours.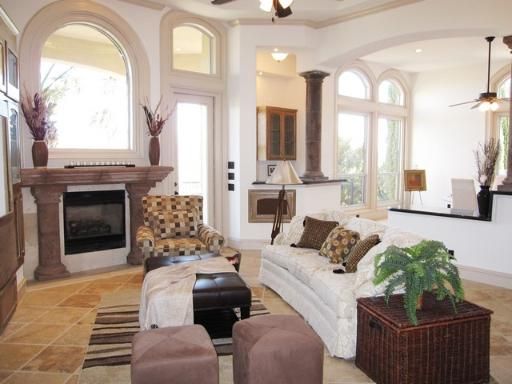 ARIES.
Aries are dynamic and vibrant. They quickly adapt to new trends, but prefer a minimalistic interior. A simple style accented with bold pops of primary colours. They will complete their look with statement pieces of art. Their favourite colours are deep red and golden yellow.
Sarah Jessica Parker is our Aries star. She has a gorgeous home in the Hamptons that I feel reflects her Aries decorating style perfectly. Look at those pops of red!
TAURUS.
Taurus are conservative and cheerful. They prefer simple interiors, it must be comfortable, liveable and practical. They most definitely do not follow trends. They appreciate luxury items such a fluffy towels and beautiful linens. They often fill their homes with fresh flowers. They like to entertain and the kitchen will be well stocked with everything required for a stylish dinner party. They like earth tones, deep greens and vibrant pinks.
Tori Spellings home is exactly what I imagined for Taurus. It is timeless, classic and beautiful with quality fabrics, squishy cushions and full of floral patterns.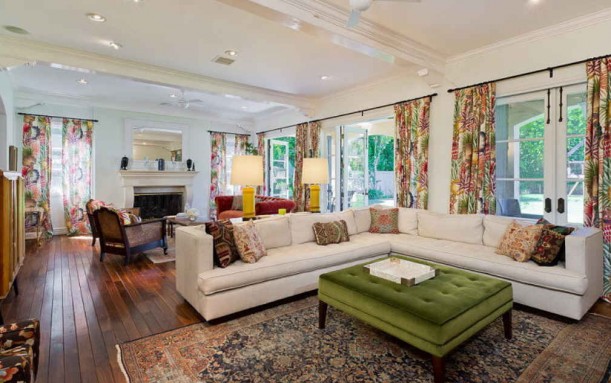 GEMINI.
Gemini's are social and lively. Their homes are perfect for entertaining and will be casual and laid back, but also modern with clean lines. They like to be the first to get new things and will often have the latest trends incorporated in their style. They often buy things in pairs. Gemini's are drawn to yellow, but often decorate with bright shades of blue and green.
Kylie Minogue is our Gemini star. I found a photo of her former London home. It has modern clean lines, but it is stylish and laid back, her living area has a pair of blue velvet sofa's arranged perfectly for conversation. Classic Gemini I say!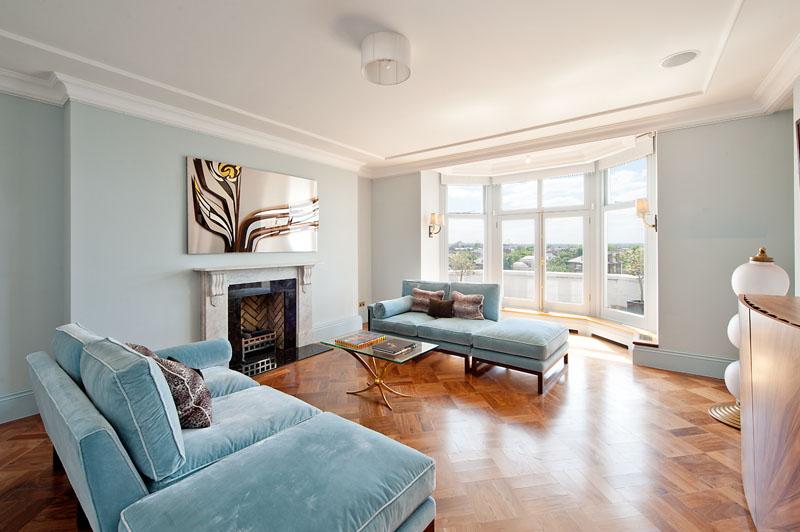 CANCER.
Cancer star signs are gentle and protective. Their home will be their sanctuary from the outside world. It will feel like home, filled with sentimental objects, family photos and handmade gifts. Cancer's are drawn to a cool colour palette, blues, silvers and pearl or shimmer finishes. Although they prefer a cool colour palette, their home will feel warm due to the abundance of comfy furniture, cushions and throws.
Pamela Anderson's Malibu home is stunning. It is cool but also looks comfortable and inviting. What do you think?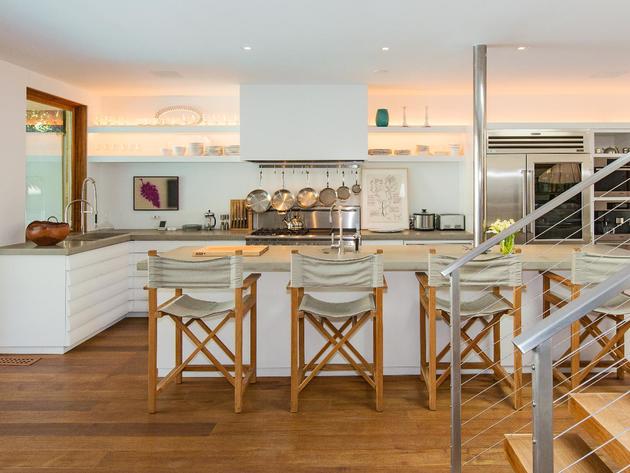 LEO.
Leo's are globetrotters with a taste for the exotic and theatrical. Their homes are filled with memento's from their vacations to far away places. They proudly display ornamental mirrors, global furniture, and rare finds. They will have a well stocked bar, ready to mix cocktails at a moments notice. Their favourite colours are reds, oranges, yellows and purple. They also like animal prints and rich patterns.
Charlize Theron's Malibu beach house is full of classic Leo colours and global furniture. I'm starting to believe this horoscope business, are you?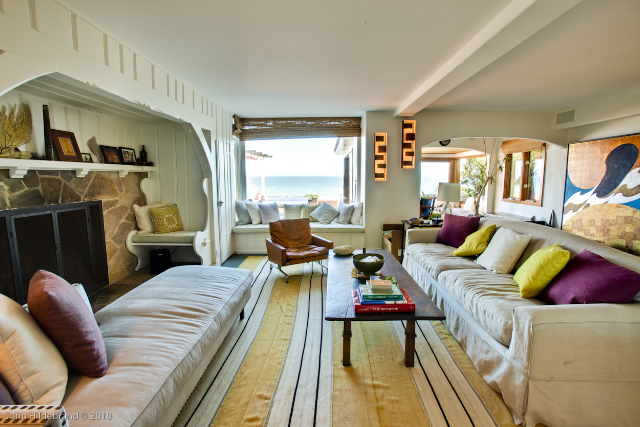 VIRGO.
Virgo's are meticulous and have an eye for detail. They are very organised and like to have a place for everything and everything in it's place. They don't like clutter and appreciate functional storage solutions. They opt for light tone timber finishes and glass finishes on furniture. Their favourite colours are cool or neutral, blues, greens, taupes and creams. They will pay attention to the little details and the linens will be ironed and the windows clean.
Let's have a look at Cameron Diaz's Manhattan apartment. Look at those perfectly pressed linens, and no clutter to be seen anywhere!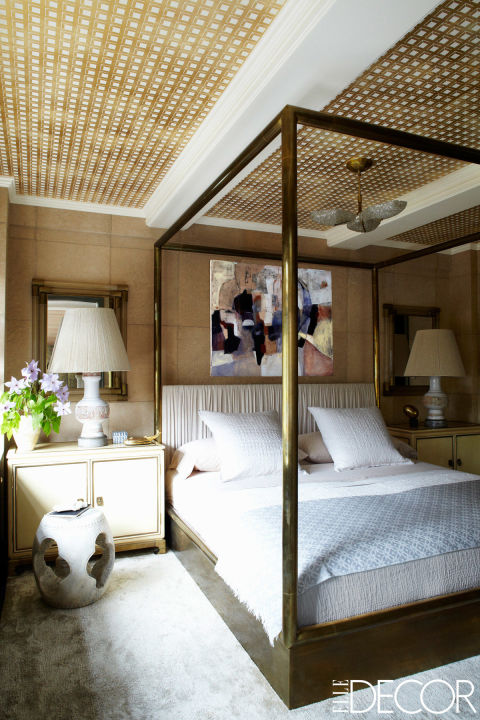 LIBRA.
Libra's homes are balanced and visually pleasing. They have an elegant aesthetic and love a little sparkle. They like quality pieces and will not hesitate to splash out a little more money for the perfect piece. They will often buy things in pairs, and decorate with their lamps, mirrors, art and vases displayed symmetrically. They opt for neutral and opal type colours in their home, often with a splash of blue.
Here's Gwyneth Paltrow's penthouse loft in Tribeca. Look at that symmetry, neutral palette and sparkly chandelier. Classic Libra?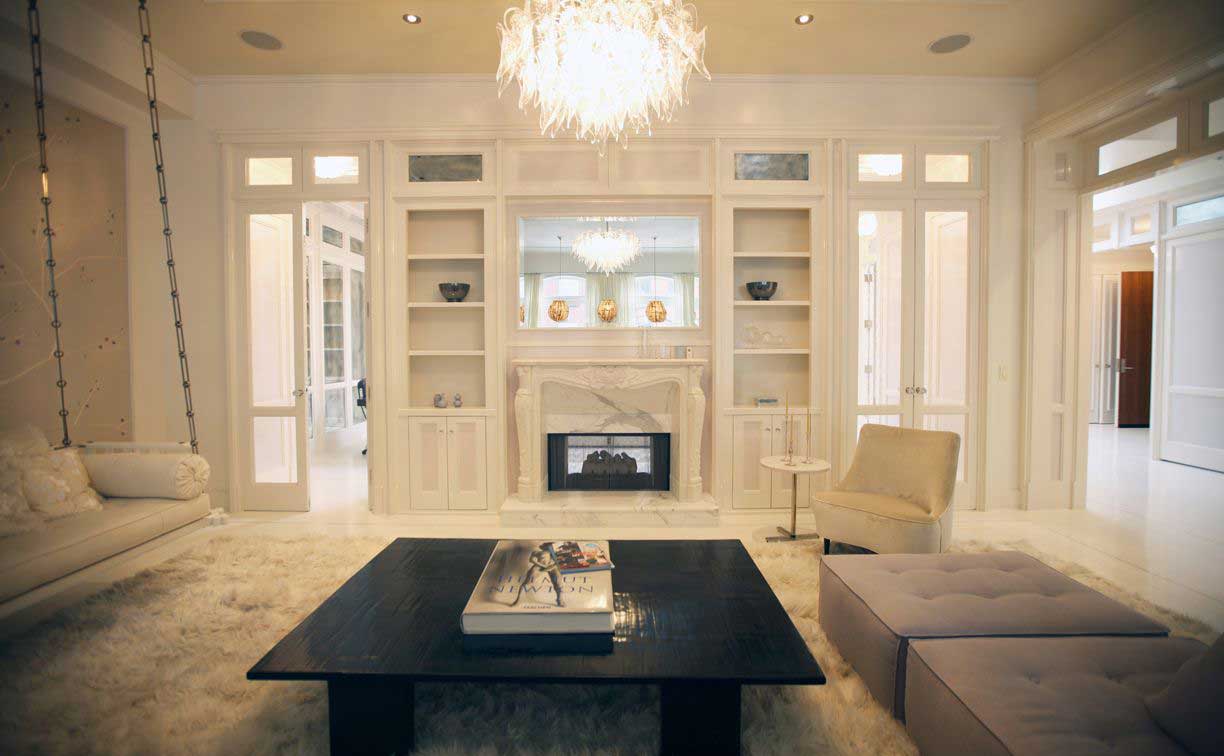 SCORPIO.
Scorpios are very private people and they will create a home that will be their own private retreat. They make bold choices and their home will reflect that with dramatic decor. Their rooms tend to be dark and moody with colour choices of red, orange, burgundy and black. They love textural fabrics and often use velvet, leather, silk and brocades.
Katy Perry's Hollywood Hills home is moody and mysterious, look at the rich fabrics and trims she has used on her furniture and curtains. I think this horoscope stuff could be right!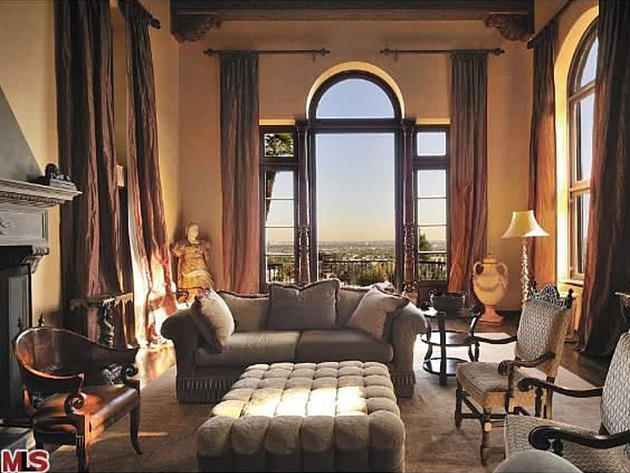 SAGITTARIUS.
 Sagittarians have a passion for travel and often bring back mementos of their trips to decorate their homes. They like an eclectic and colourful interior. They don't need fancy or expensive things and they are happy to have trinkets from their trips to create conversation with their many guests. Purple, turquoise and royal blue are their colours of choice.
Christina Aguilera has extremely eclectic taste as seen here in her kitchen. There is a lot going on in one space, and it's not fancy or pretentious.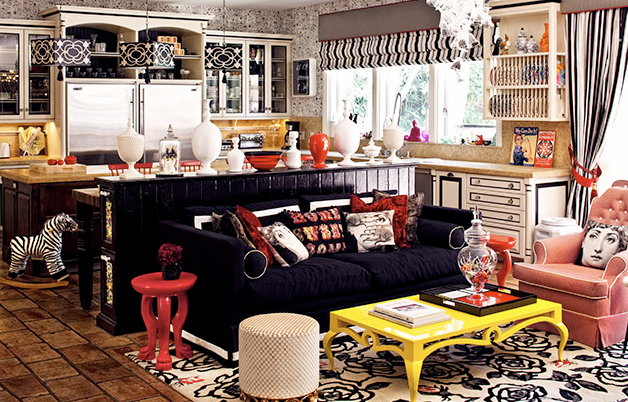 What do you think? Have a walk around your own home and see if your star sign is influencing your interior decor style. Tell me and show me, I'd love to know!
Hayley x