Last month I shared my favourite small businesses from my hashtag #mumlittleloves on Instagram. That post got such a great response (you can see it here), I thought I would do it monthly. What do y'all think?
You all know I love to support small businesses, so I'm not going preach about the importance of it today, but please try to 'shop small'.
Here's my favourite little businesses from March, there are some great gift ideas or maybe you could just spoil yourself!
SQUEAK DESIGN
Squeak is a Melbourne based, boutique, design label specialising in digitally printed scarves, cushions, blankets and other fabulous products. Pippa is the talent behind Squeak, all the beautiful fabrics are designed by her, she studied textile design at RMIT in Melbourne and specialised in print.
I am completely and utterly in love with the Mia Blanket, I adore the geometric pattern on one side and the pretty, hand drawn floral on the other side. The colour palette of pinks, orange and teal is fresh and vibrant. Sigh!
They have some beautifully unique products and are well worth checking out.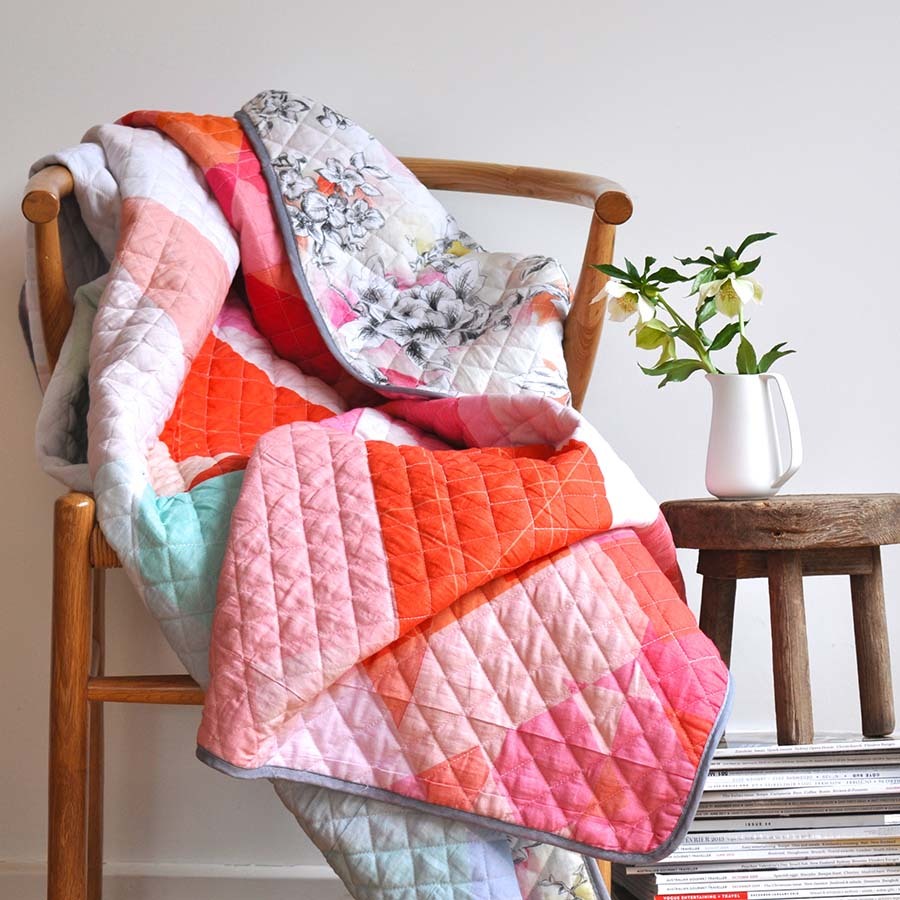 HOUSE OF CHERUB
 House of Cherub has a vision to create original, timeless and tasteful décor and furniture for the young and young at heart.  Their gorgeous pieces are designed and handcrafted by a husband and wife team based on the Sunshine Coast, QLD, Australia. I had the pleasure of meeting Maja a few weeks ago, She is creative, thoughtful, inspiring and beautiful. I love this little business, I'm sure you will too!
My favourite piece from House of Cherub is this amazing LOVE shelf!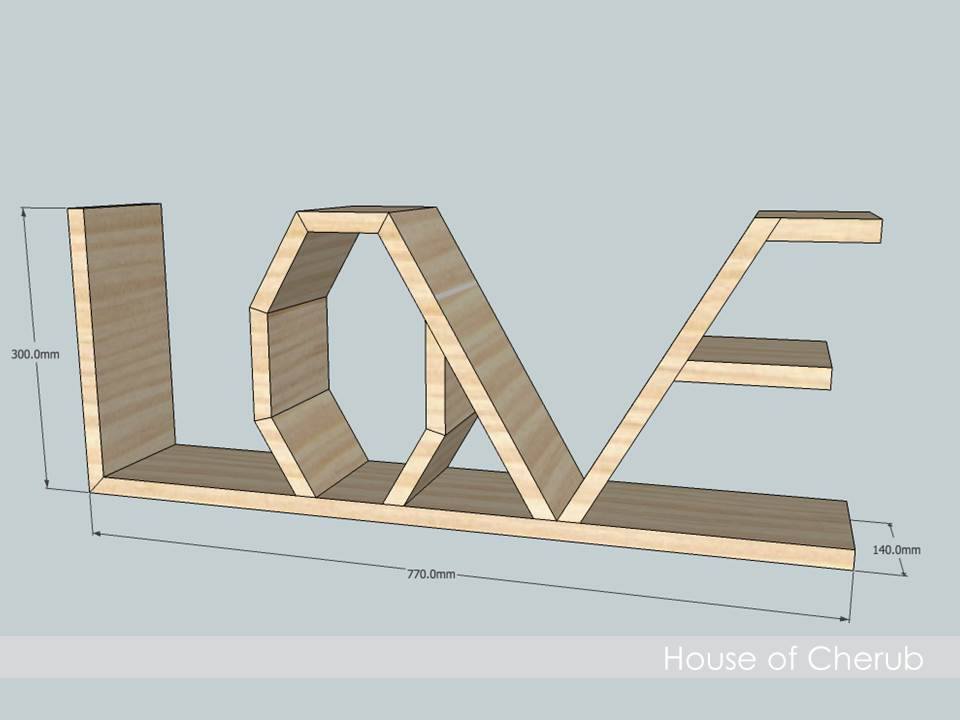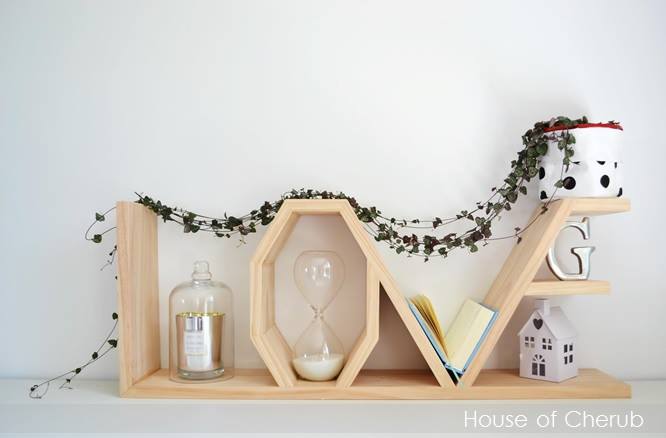 EVER SO WOVEN
The Ever So Woven little business started with an idea to create ultra stylish handmade crochet pieces for the home. They are  proud to say that at Ever So Woven they do it all. They don't don't buy ready made yarn, they cut and make it all themselves. They also create all their own tags and labels.
I was lucky enough to be gifted a couple of pieces from Ever So Woven, I can confirm that the quality is impeccable and I don't hesitate it recommending their products. I have the floor rug which my 3 year loves to lay on, I also use it as a table topper and love it's chunky textural qualities. I have my eye on the laundry powder basket next, isn't it sweet!
UNWINED
The Unwined business idea came from their desire to design products from high quality and re-purposed materials. The Unwined team understand the need to be more resourceful with our environment and are on a mission to save 5 million wine bottles from landfill by repurposing them, and they are well on their way.
I love the whole concept, the packaging and especially the cork lids!
CONNIE LICHTI
Connie Lichti has been creating pottery for over 10 years. Connie designs and creates her ceramics with an emphasis on original design, quality, function and beauty. Her pieces are fun and quirky while still being practical, and her colour choices are fabulous. Oh and those gold spotty mugs are just gorgeous.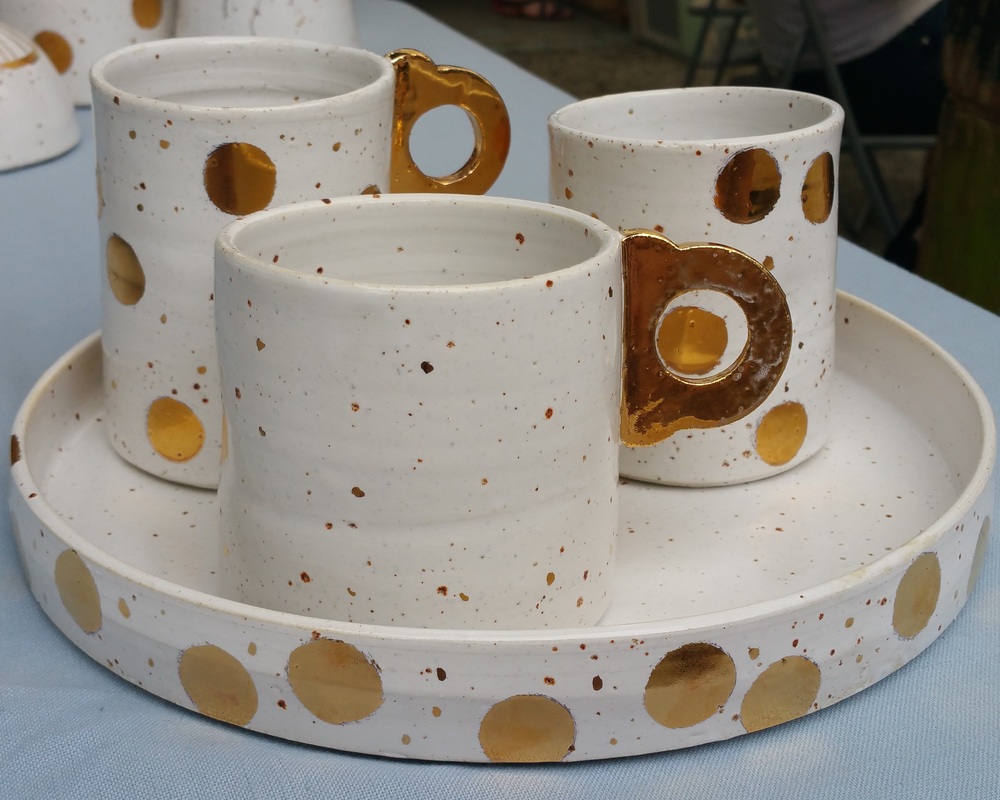 I would also like to take this opportunity to answer a couple of questions I get asked regularly.
"Do you get paid to feature products?" No, I don't. I feature products that I like or feel that my followers will like. I prefer to feature products that I have personally seen or used as I would hate to promote something that is of inferior quality or is not as it appears in photos. I want my followers and readers to trust my judgment on products.
Will you do promotional post in return for products? Yes, If I believe the product is of interest to my viewers. If I come to an agreement with a business to promote their business in return for a product I will disclose it as a 'sponsored post'. Be prepared, If I do a sponsored post I will ask for a special offer for my readers, there has to be something in it for them too! Occasionally, I receive gifts with no prior arrangement to promote the product, If I choose to share these with you it's because I genuinely love the item.
How do I get on #mumlittleloves? Simple! Tag me on Instagram, send me an e-mail, leave me a message, send me a sample, just alert me to your product. If I think my readers and followers will like it, I'll feature it on Instagram and Facebook, and maybe even my blog!
FYI – I received a rug and coasters from Ever So Woven as a gift, I shared them because they are genuinely gorgeous. Everything else I shared just because I love them.
Hayley x