You probably saw some cabbage-ware or lettuce-ware proudly displayed in your Mothers, Aunts or Grandmothers cabinets when you were younger. It has been around for hundreds of years and was  handed down through generations.
Cabbage and lettuce ware is dining and serving pieces crafted in the natural shapes of cabbage and lettuce leaves.
Well, It's back, so go and raid your parents and grandparents china cabinets and get your hands on the good stuff!
Many of the big ceramic manufacturers did their own version, including Carlton Ware, Beswick Ware and Wedgwood.
Some of the most well known pieces of cabbage-ware were made by Bordallo Pinheiro in Portugal more than 100 years ago and it is still in production today.  This is my favourite range of cabbage ware, and it is hard to come by in Australia.
I have a found an online stockist for you if your interested – Pigotts Store. It is also available in store at Oliveaux in Brisbane and The Potting Shed in Bowral.
In the 1960's Dodie Thayer created a range of lettuce ware that was very popular in Palm Beach. Tory Burch has recently done a collaboration with her and released a stunning range of lettuce ware. It is green and glossy and everything I dream of putting on my table one day, swoon! You can buy it directly from Tory Burch, and yes, she ships to Australia.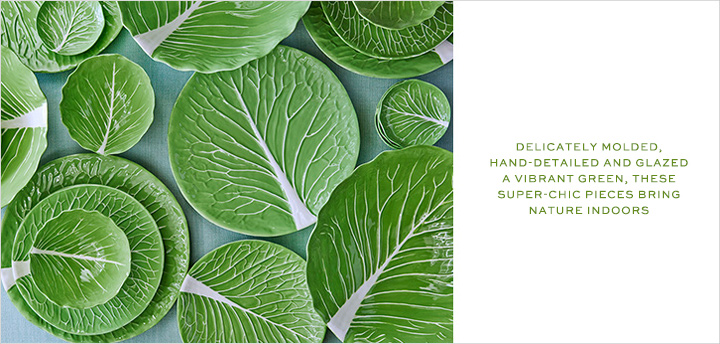 If you prefer something a little more organic and locally made, I found a Melbourne based contemporary ceramics business called Bear and Bone. They produce a lovely range of individually handmade cabbage bowls they call 'Cabbage Patch Kids', like the 80's dolls they all have their own unique personalities. They are available in white and liquorice colours. I'd like a white set to mix in with my blue and white Spode, Aren't they beautiful.
Here's a few dining tables set with Cabbage and Lettuce Ware. It always looks so crisp, especially when it's paired with white, but I particularly love green and navy together.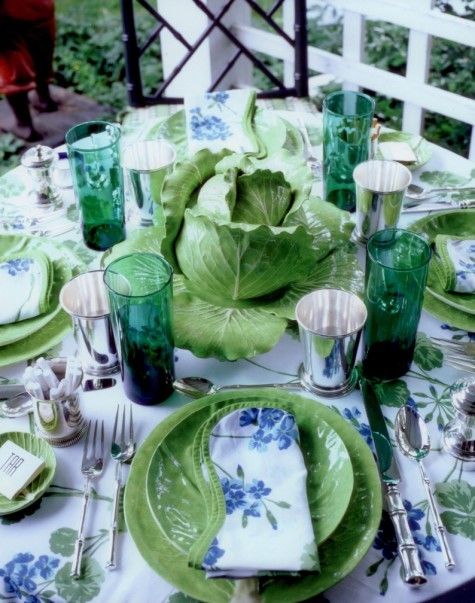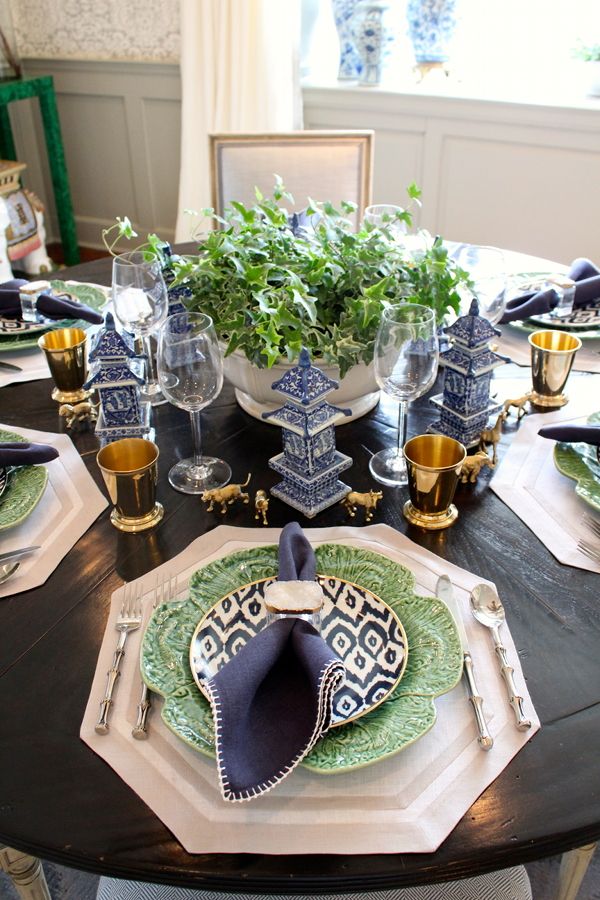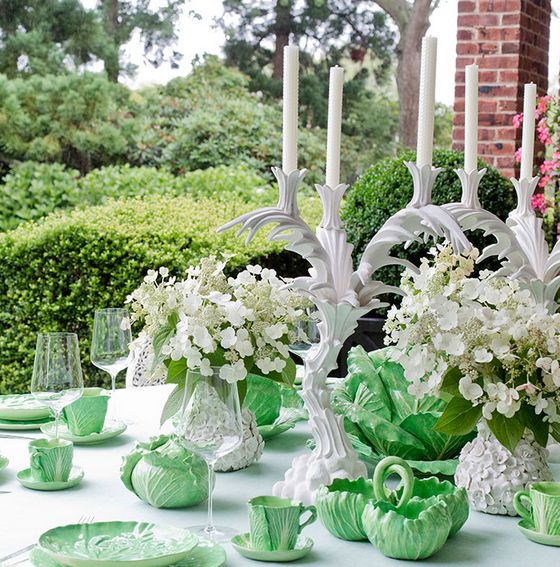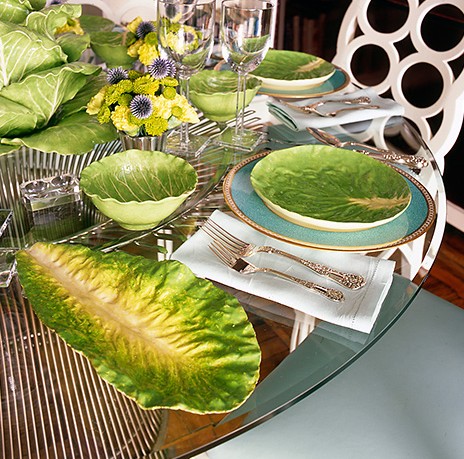 What do you think? Will you be sporting some Cabbage or Lettuce Ware on your table anytime soon? I'd love to get my hands on some!
Hayley x