Do you change your bedding often? Weekly? Monthly? Maybe for the change of seasons? Or maybe you love your bedding and never change it.
I like to change my bedding style every time I change my sheets. I usually stick with the same coverlet / bedspread, but change up the pillows, cushions and throws. As cooler nights are finally here I find myself drawn to chunkier textures, plush fabrics and richer colours. Then as soon as we have a bright and sunny day I feel like throwing on some pretty florals and bright cushions. I really wish the weather would make up it's mind!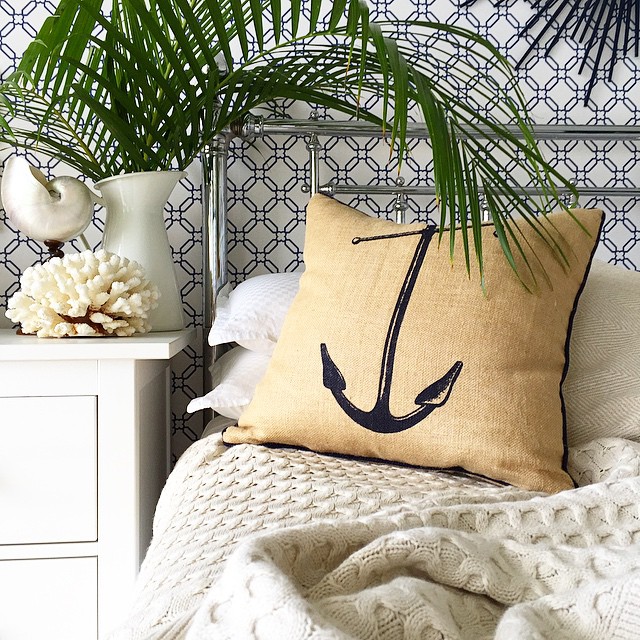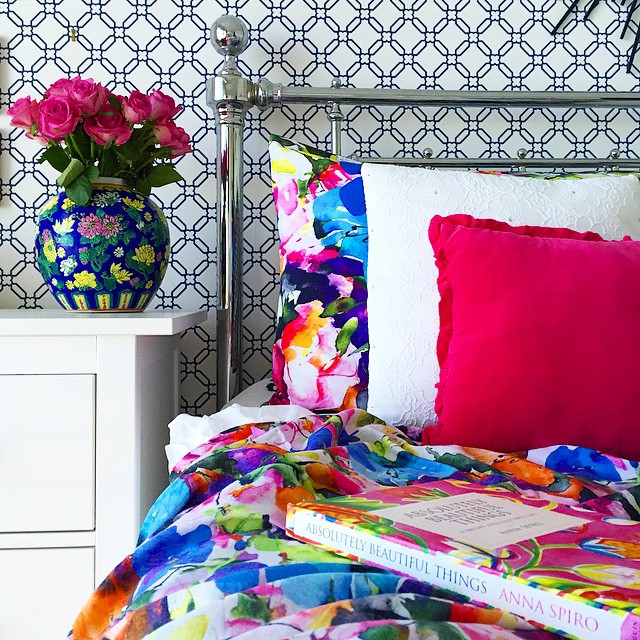 I am often asked about my linen and bedroom styling details. I'd love to share with you some of my tips for getting the most out of what you have, and getting several looks from one basic linen collection.
I like to start with a very plain, white coverlet or bedspread. White is perfect because it goes with everything, and works with every style.
Initially, it may be a bit more expensive than a doona cover, but buying a few quality pieces that last will be worth it in the long run. The advantages to buying a white coverlet are numerous – You can fit a coverlet in most washing machines. You can wash it 100's of times, bleach it or Napisan it without it fading. It is a great weight to use all year round, and when winter hits you can layer it with a doona or blanket. And it always looks fresh and new.
So, where do we find the perfect white coverlet / bedspread? Mine is from the Simply Shabby Chic range at Target in the USA. I bought it many, many years ago and it still looks as good today as the day I bought it. You can find a basic white coverlet or bedspread at most bedding suppliers, opt for 100% cotton if possible. I found some beauties available in Australia for y'all.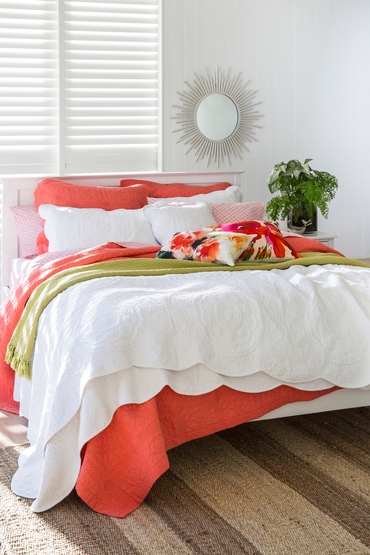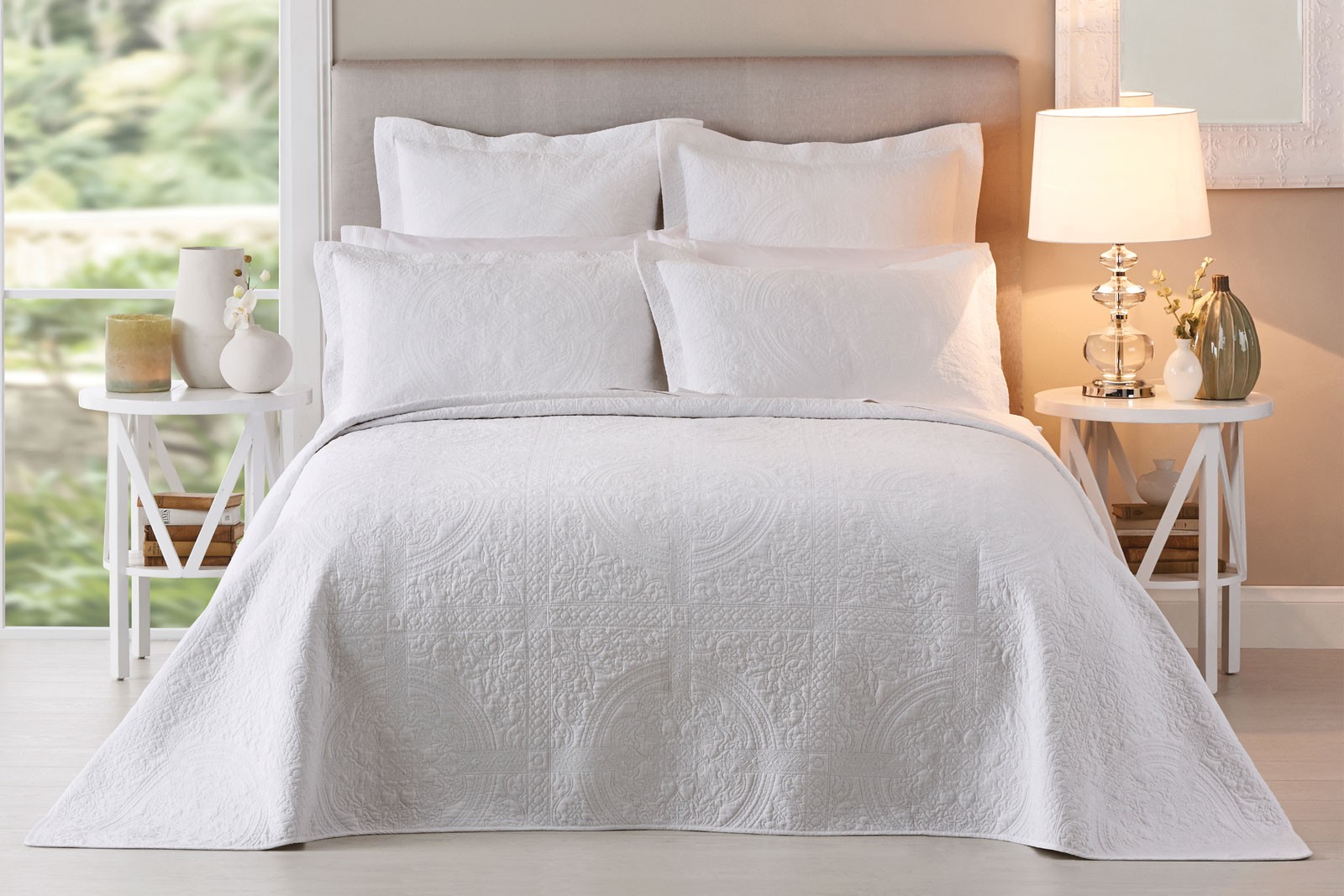 Next addition to your basic bedding collection should be some white pillowcases. If you can purchase the matching ones to your coverlet / bedspread, do that. Otherwise, you can pick them up anywhere bedlinen is sold, opt for high thread count, 100% cotton or linen.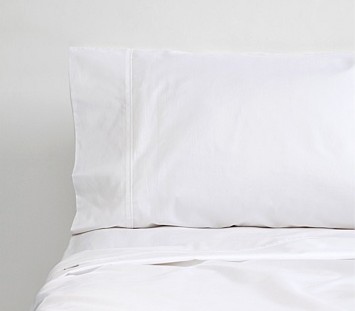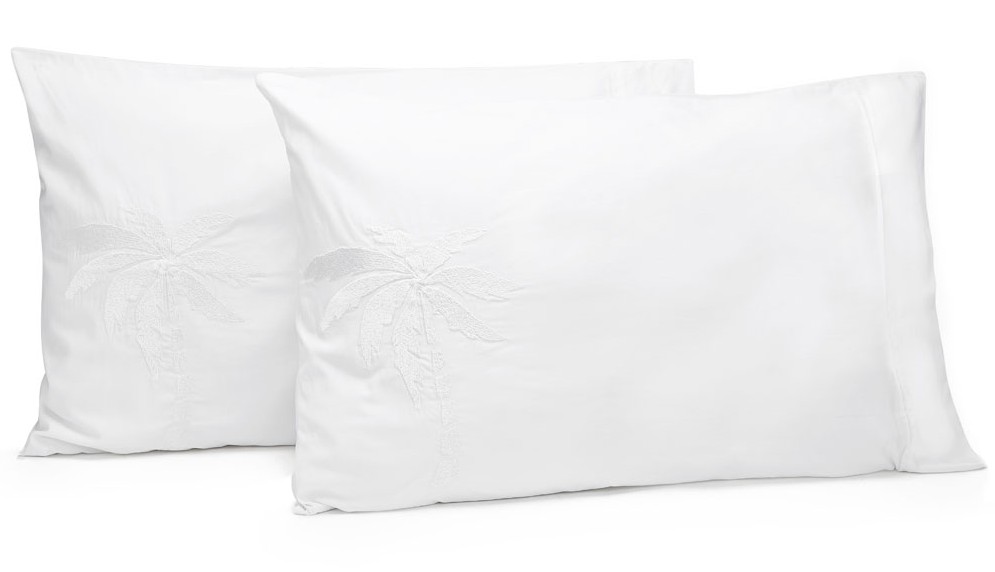 And now for the fun bit! Layer your classic white bed linen with your existing (or new) printed pillowcases, cushions, blankets or throws to suit your mood and the weather. Have a look around your house at what you already have, check in the dark depths of your linen cupboard for forgotten items, mix and match those orphan pillowcases, clash those colours and create something fun and original.
Lets have a look at a couple of styles I've created, and how to get the look.
INDIGO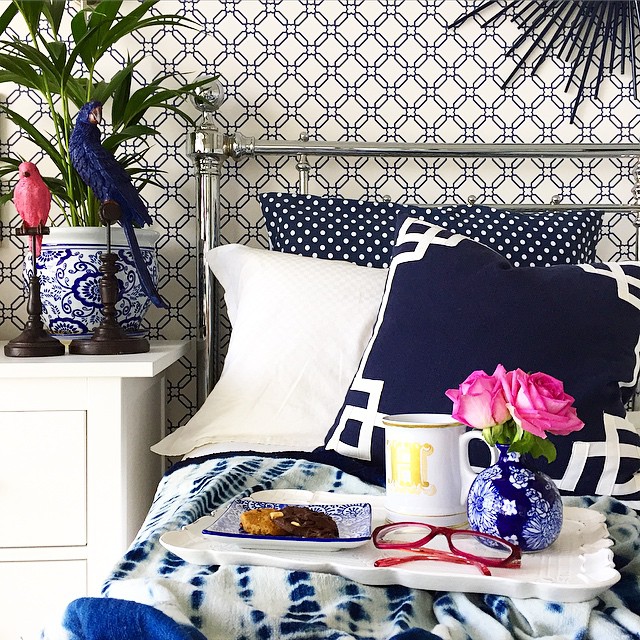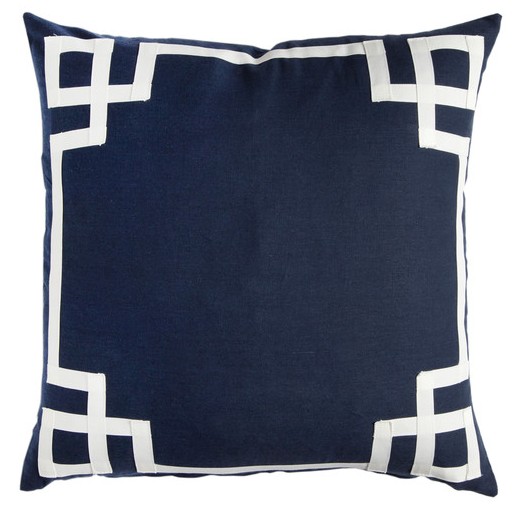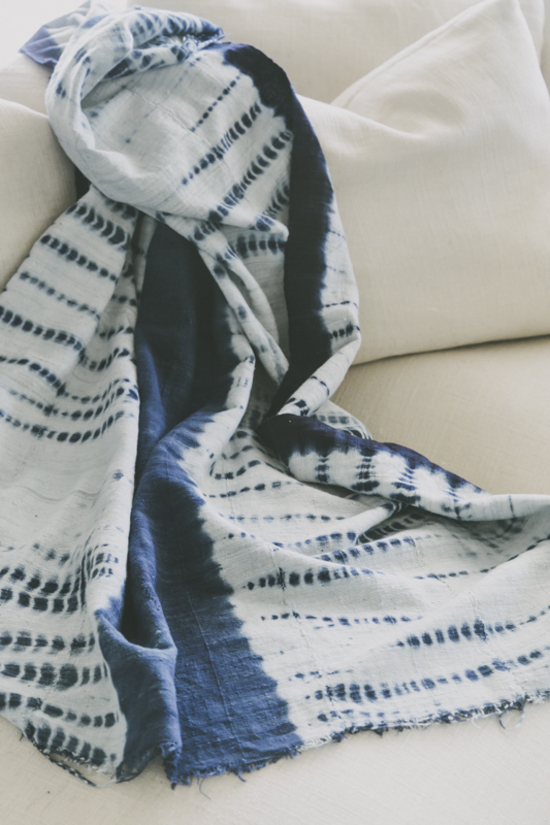 BRIGHT FLORALS and MONOGRAMS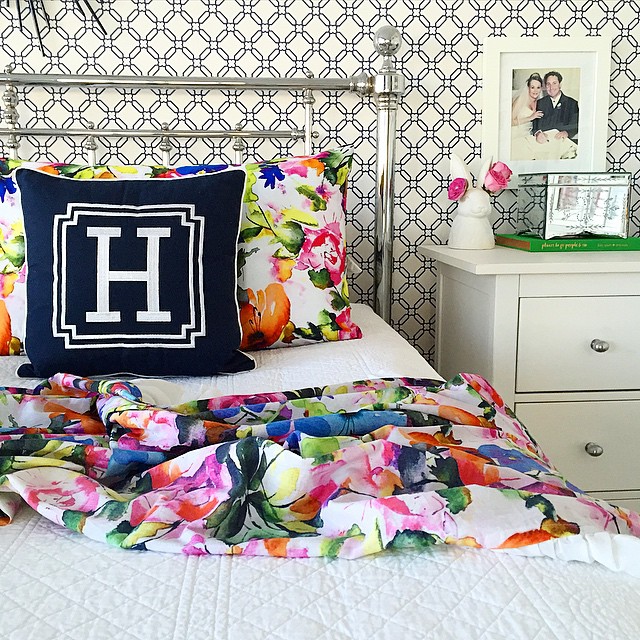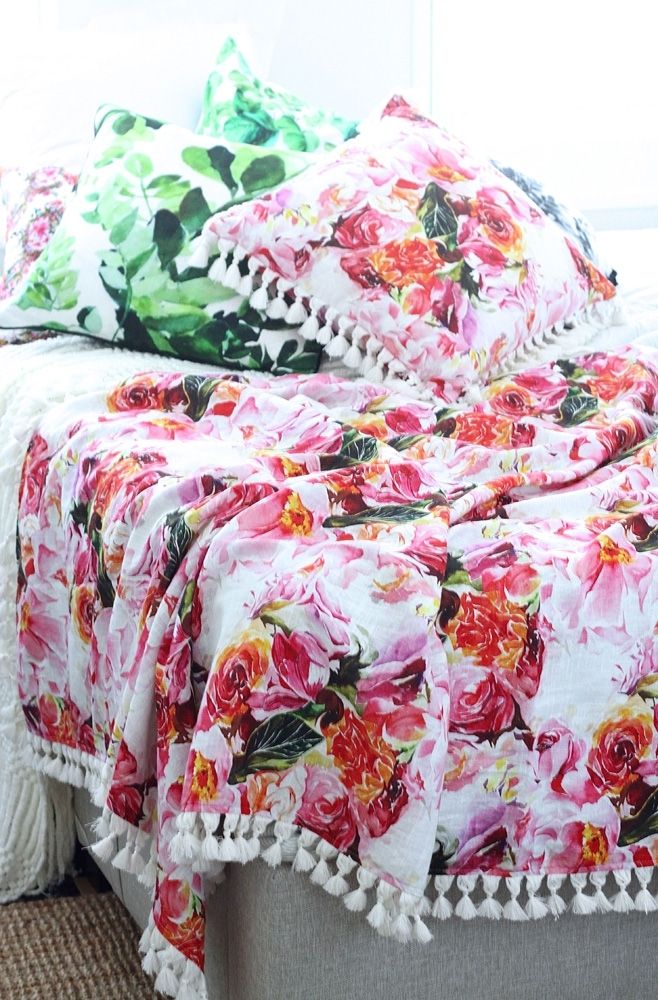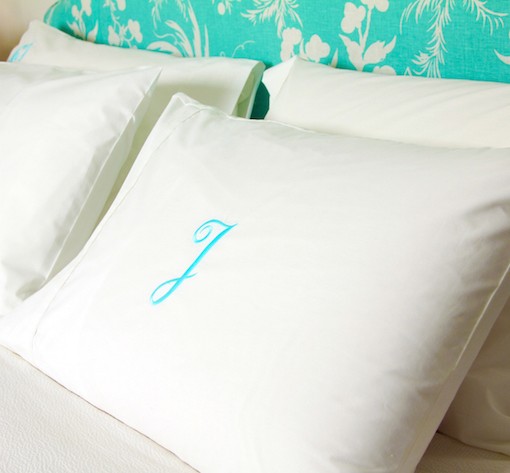 TEXTURE AND COMFORT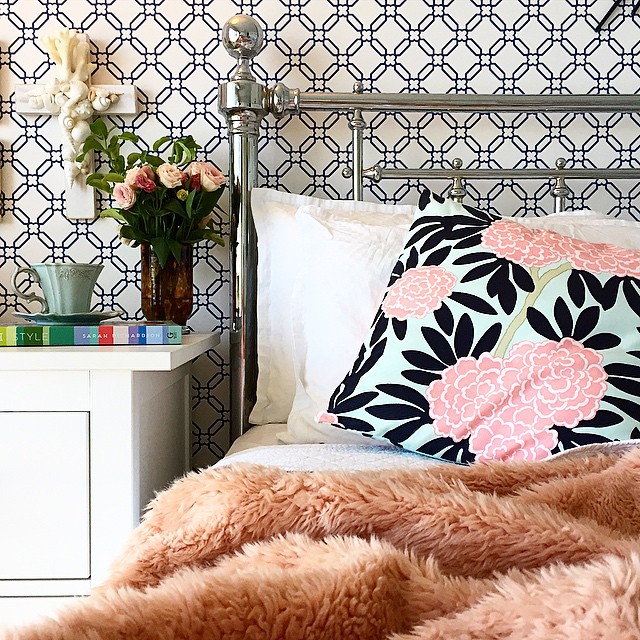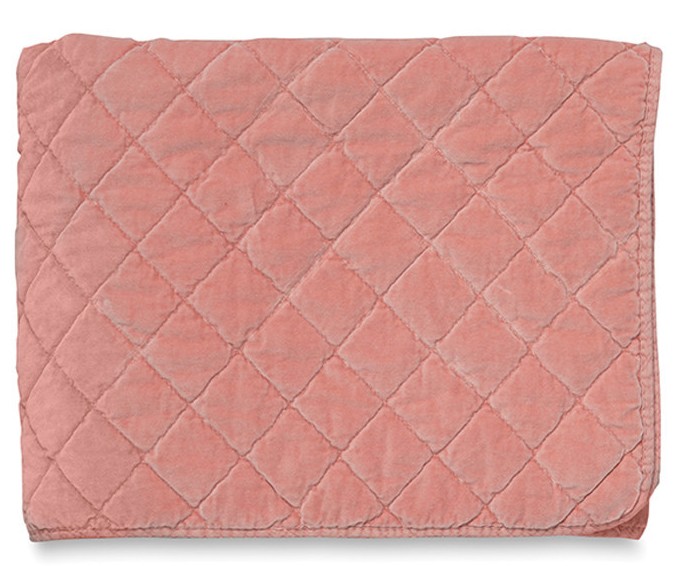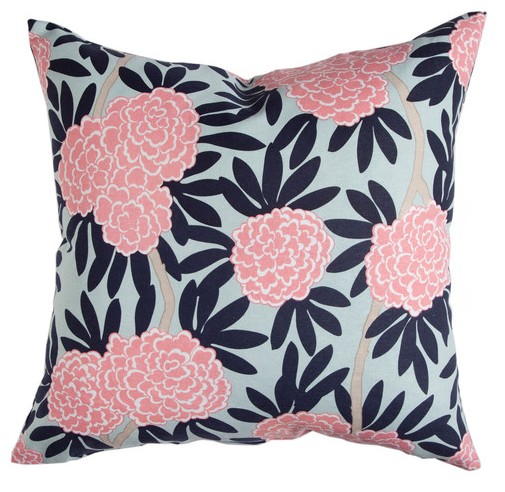 PRETTY PASTEL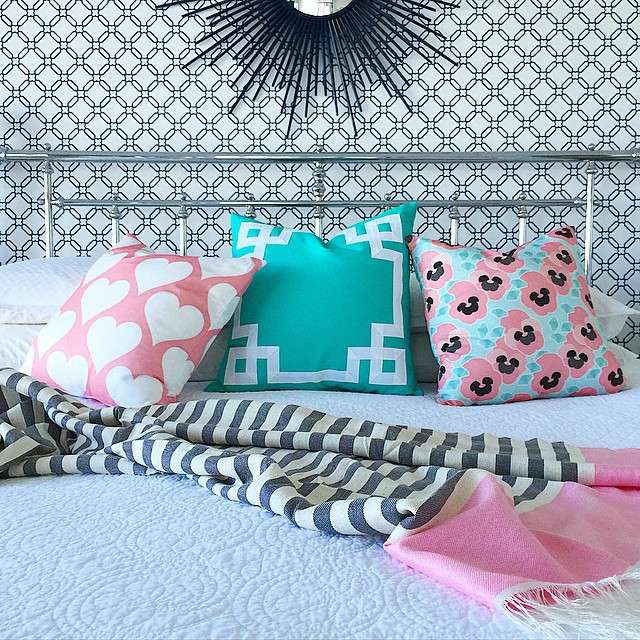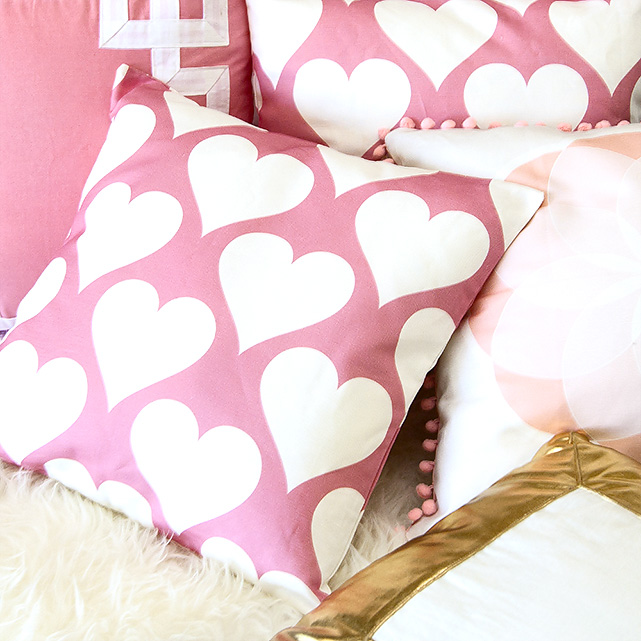 ON MY WISHLIST!!!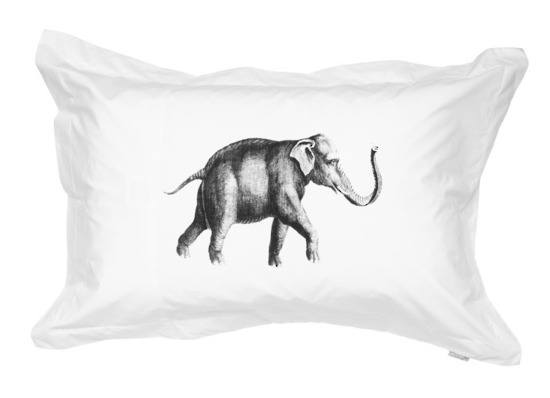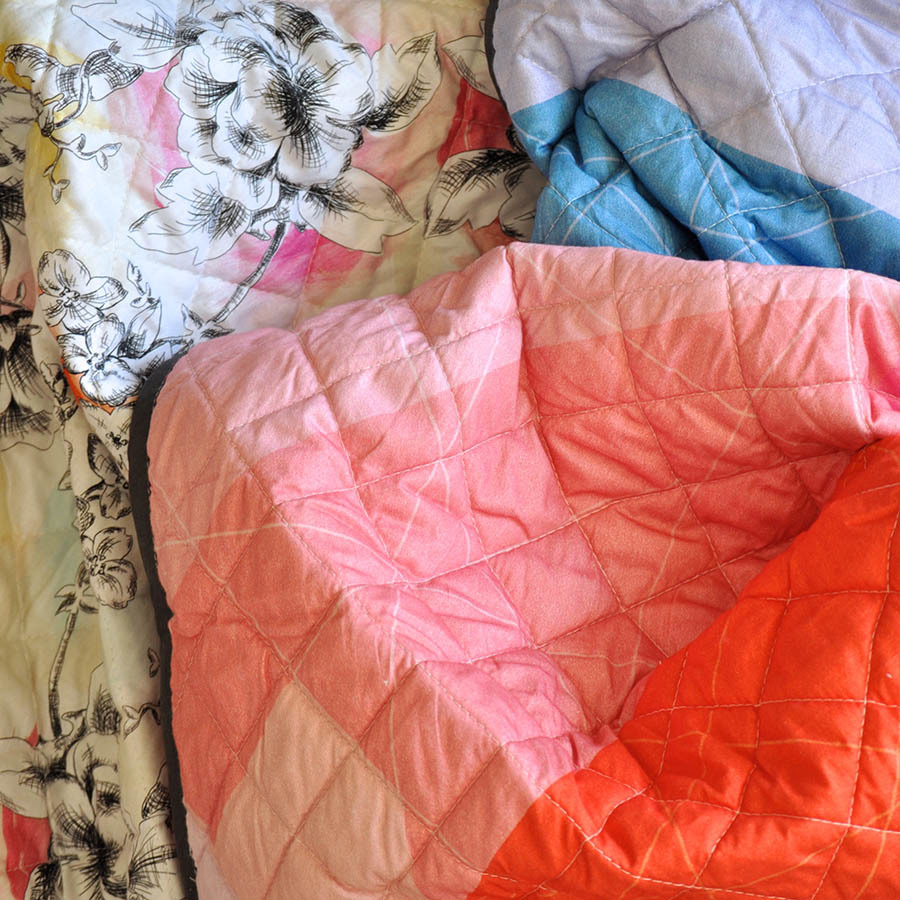 I hope I've inspired you to be creative with your bedroom.
Hayley x