My hubby and I have another house that hasn't been getting much attention lately. I have to admit, for someone who loves interior decorating, this house was/is quite embarrassing. It is stuck in the early 90's somewhere with cream, apricot and terracotta everywhere you look. My gorgeous friend Michele (@michele_judd on IG) has nicknamed it 'Apricot Central', and is totally deserves it.
Hubby and I are finally giving it some much needed attention and being weekend warriors, like we don't have enough going on with an impending house move in 4 weeks! Obviously we are all inspired after watching The Block and Reno Rumble, Thanks Scotty Cam!
Last week we started on the painting, when I say 'we', that would be – the painter started painting the interior. It has made such a difference, it always blows me away what a fresh coat of paint can do!
On the weekend we managed to get all the curtains back up that had to be taken down for the painter, remove the hideously ugly bronze terracotta backsplash in the kitchen and finish the master bedroom. We shopped our own house for furniture and moved it over there. The master bedroom is looking lovely and I'm quite pleased with our efforts.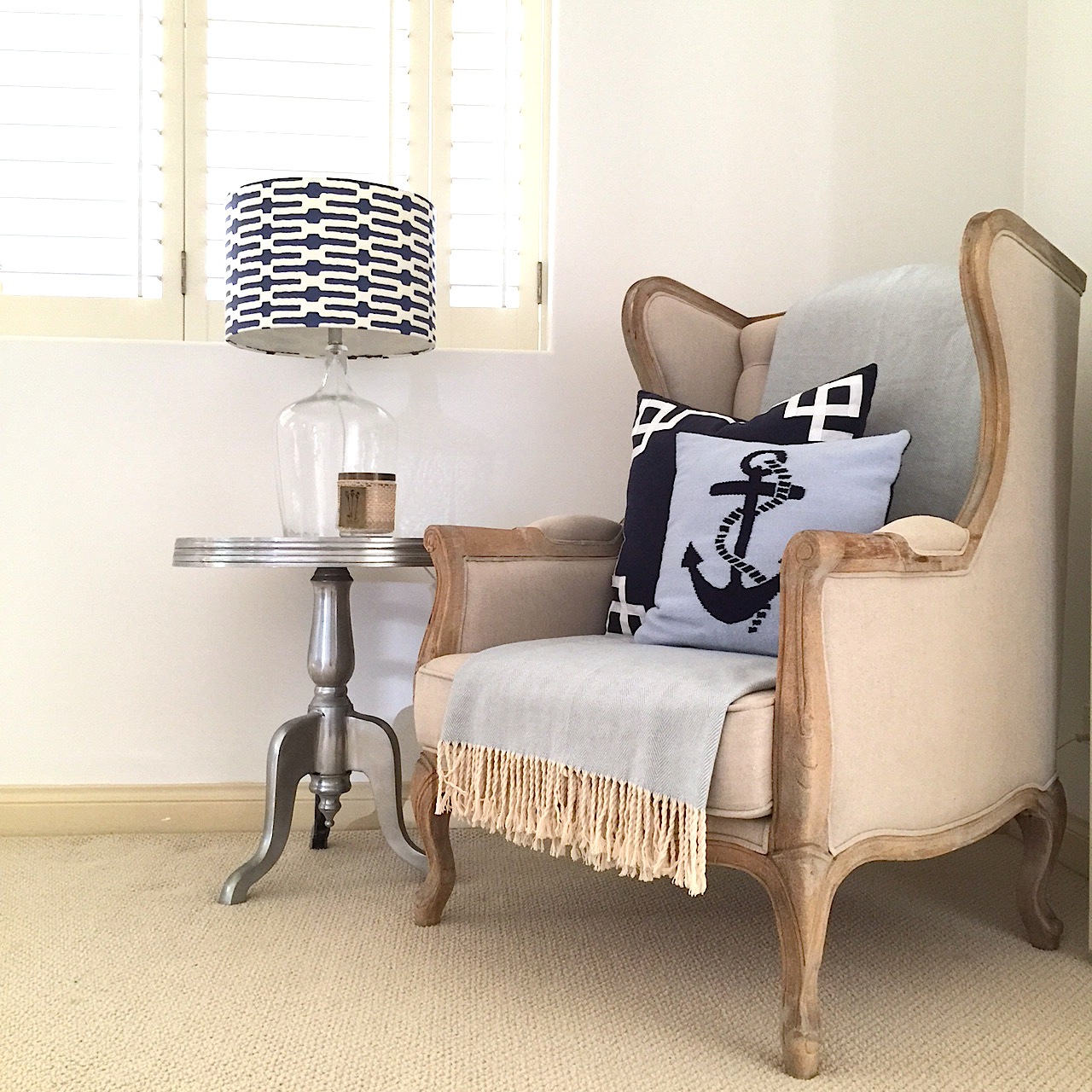 And here's the kitchen complete with that lovely splash back. I'm just painting, replacing the backsplash and adding some pedant lights in here. It's not my style, but sometimes 'money talks' and we have to be smart where we put our dollars in this house, especially when we are working with a tiny budget.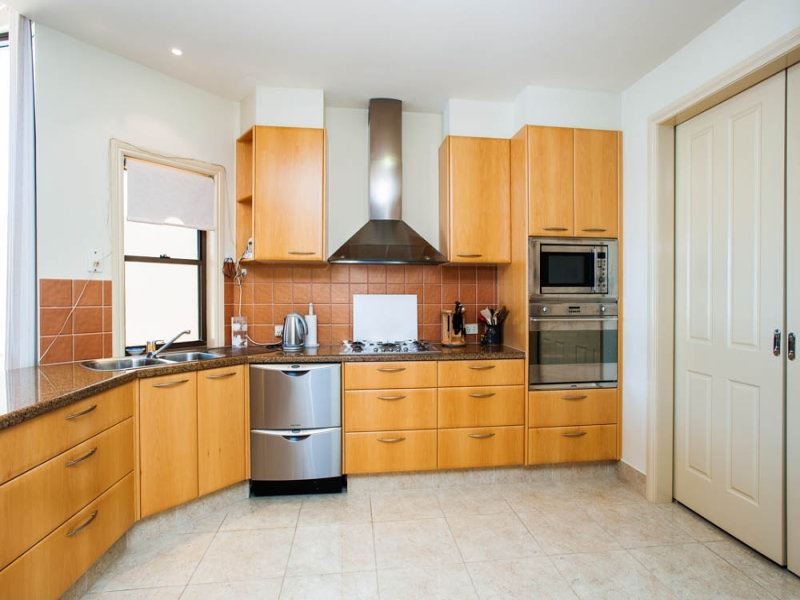 And here's a glimpse of what I've got to work with in the living spaces, Eeekkk! Obviously this is not my furniture and these are the old real estate pictures from when we bought the house.
We're hoping to finish the kitchen and furnish the living areas this weekend.  I can't wait to show you some more photos ……
Hayley x
*** All 'before' pics courtesy of the original home listing on www.realestate.com which has now been removed.