A couple of weeks ago we talked about 'Nautical Style', and I mentioned that it was different to Tropical, Coastal or Beach House style. Today I want to have a look at how to achieve a tropical feel in your home and some fabulous products to help you get there.
Tropical style homes are designed for the hot and humid weather of the tropics. The Tropics are the part of the world that sits between the Tropics of Cancer and the Tropics of Capricorn, it includes many different countries and cultures. Basically, Tropical Style has an emphasis on outdoors and laid-back living, It's absolutely perfect for our Australian lifestyle.
Here's a few elements that will help you get the look.
TEXTURE.
Think chunky weaves of rattan, cane, bamboo and jute. These are most often used for flooring, wall coverings, furniture and baskets. As the tropical style has become popular, we are often seeing these course woven fibres in many more applications. You can easily add it in your home with something as simple as a basket or floor rug, or you can go all out and wallpaper with some beautiful grass cloth paper.
PLANTS.
Fill your home with large tropical plants. Palm trees are perfect. Some of the palm trees that are suitable for indoors include – Lady Palm (Rhapis), Kentia, Majestic, Hawaiian fan palm and so many more. I am a complete black thumb and kill everything, but apparently the trick is to place them in the most light filled position in your home. Look at these amazing images and imagine them without the plants, not nearly as amazing.
LIGHT.
Open the window, get rid of heavy drapes and let the light in. Use bamboo blinds, shutters and sheer curtains on the windows. Take any opportunity in your home to open the doors and windows and let the outside in. You can buy bamboo blinds inexpensively at many places,  and I think they look great. Try your local Bunnings, Spotlight or similar. Sheer curtains can also be found inexpensively at most of the larger home wares stores like Ikea, Freedom, etc .. I found these ones at Pottery Barn and love that they are 100% linen.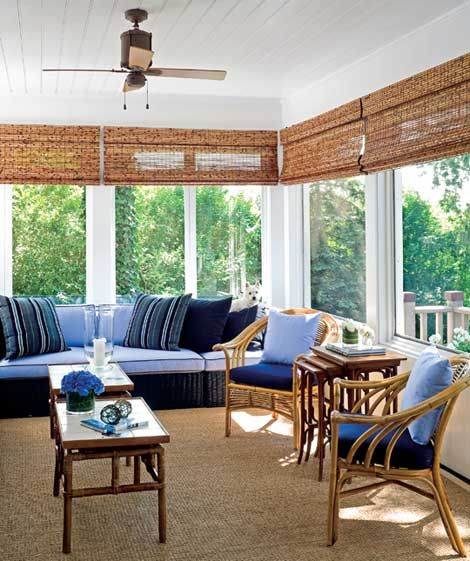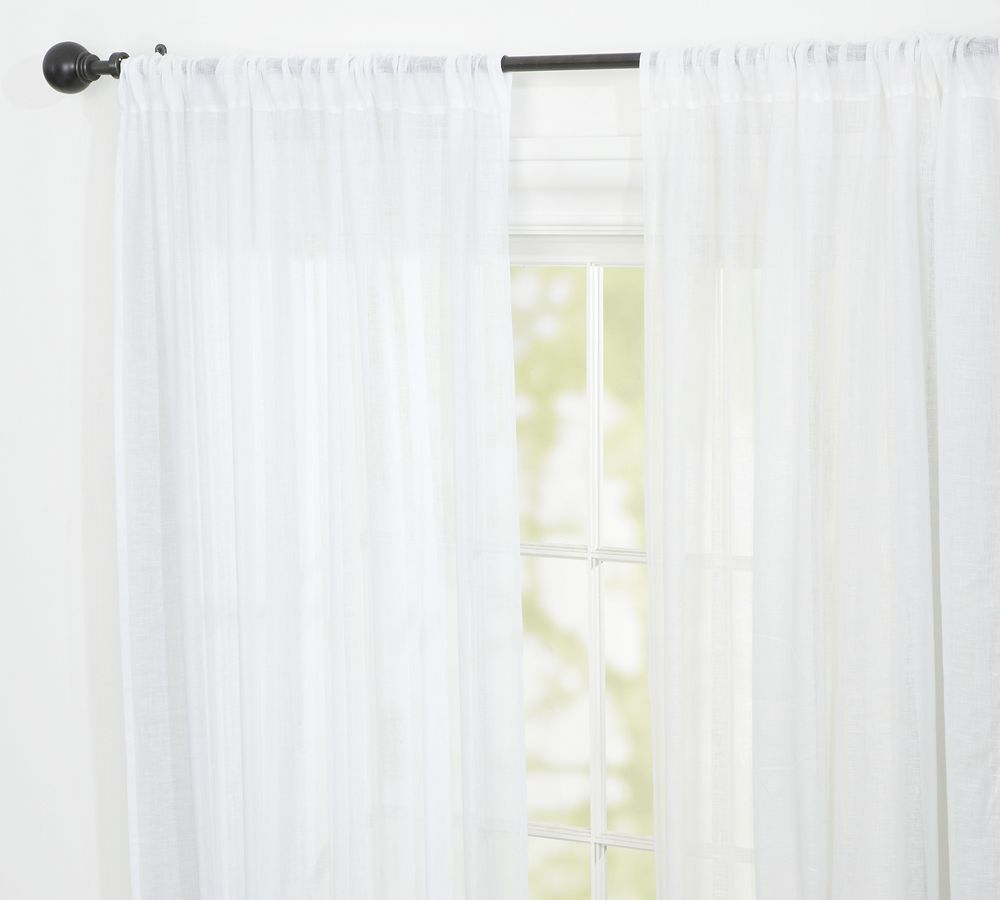 TROPICAL WOODS and BAMBOO.
A Tropical style calls for more exotic woods to be used, think rosewood, mahogany and teak. Use these woods for furniture, flooring and ceilings. I love the look of wood panelled ceilings that has become quite popular lately. Bamboo is also an element that instantly makes you think of the Tropics. It is very on trend right now and finding some great bamboo pieces has never been easier. I love this daybed from Naturally Cane, but you could try scouring your local classified for some great pieces from yesteryears, everything old is new again!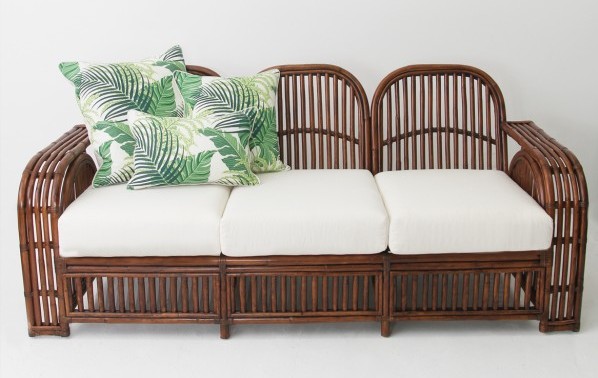 NATURAL FABRICS.
Avoid heavy fabrics, and opt for sheer, floaty natural fibres. Think cotton, linen and muslin. Mosquito nets over beds are a perfect, more out of necessity than aesthetics in the Tropics though. I found a great range available from Mosquito Nets. Keep you bedding light and fresh, opt for 100% cotton or linen, I really love the sheets available from Island Trading co. The embroidered pineapples or palm trees are ideal for your tropical home.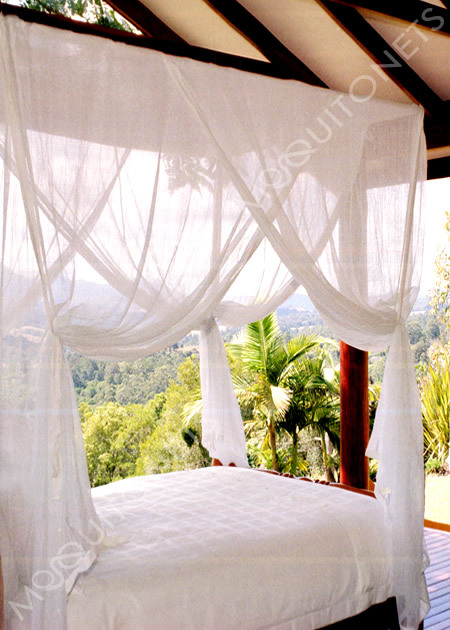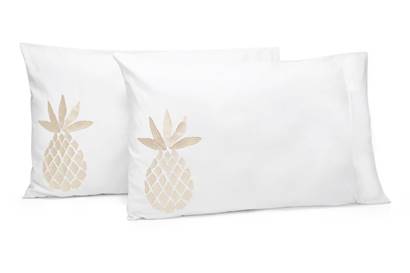 VIBRANT COLOURS. 
A tropical home usually has a splash of vibrant colour and pattern. Think some fabulous art or some patterned cushions. The palm tree prints are very on trend right now, as are flamingos, pineapples, fish and shells. I particularly love this print by Neryl Walker, it's tropical chic at its best!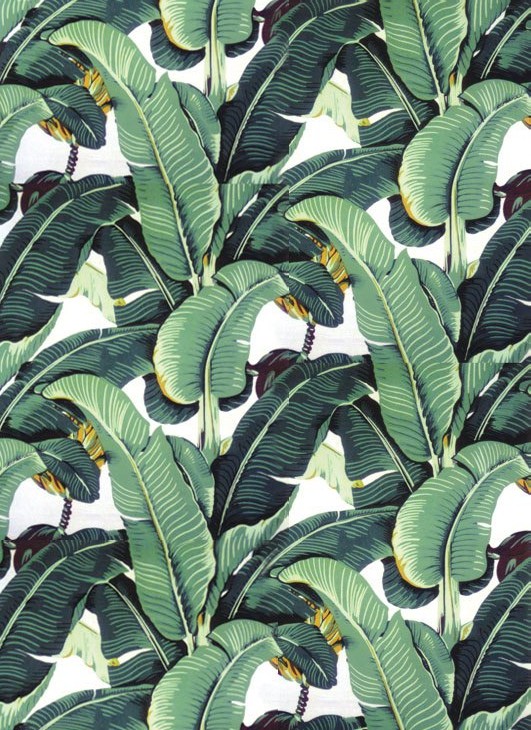 TROPICAL SYMBOLS.
Pineapples represent a traditional expression of warmth, welcome, friendship and hospitality in many regions of the Tropics, it is lovely to have a pineapple by the front door to welcome your visitors. Palm Trees also ooze tropical style. You don't need to spend loads of money for tropical decor items, collect some shells next time your at the beach. I have an amazing shark jaw that my husband brought me home from the dump, yep the dump! It was a bit messy and needed some cleaning, but it is one of my favourite pieces.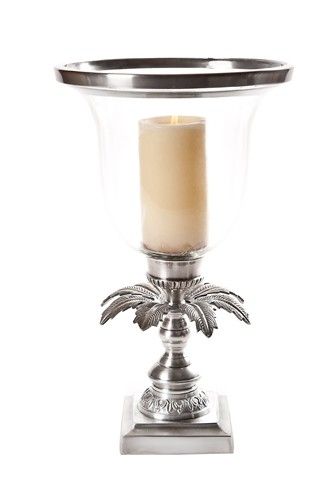 THE SCENTS OF THE TROPICS.
The aromas of the tropics make you feel like you are on holiday, you know the ones – Coconut, Pineapple and Lime. You can either slather yourself in some Reef Oil, or burn some gorgeous candles, your choice!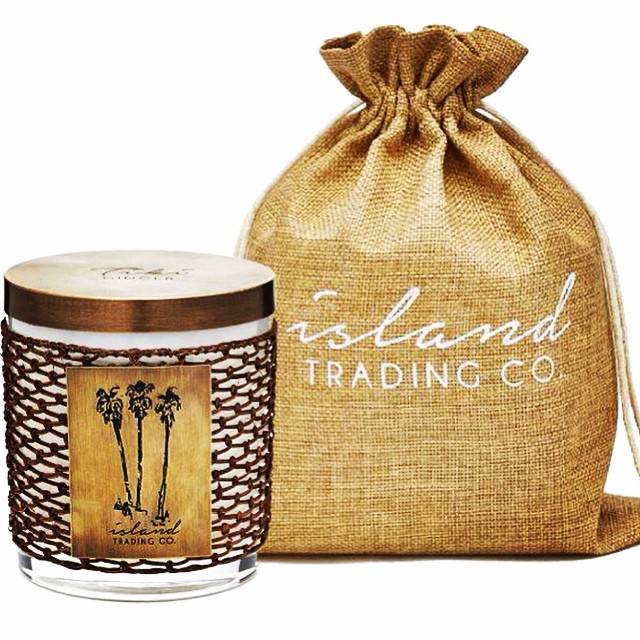 I had some fun in my own home trying out some tropical style, I have to tell you, I really like it and I think I might keep it!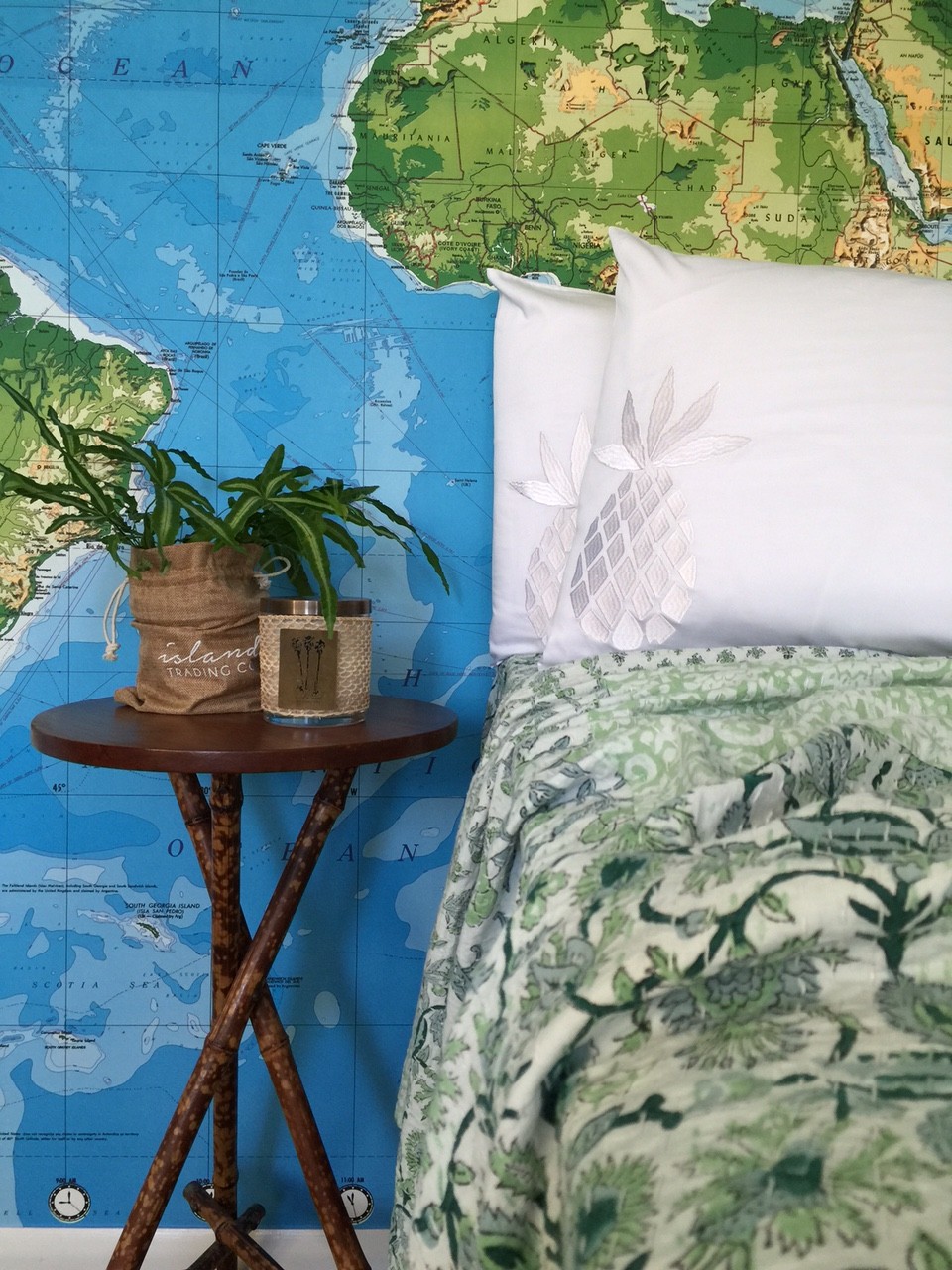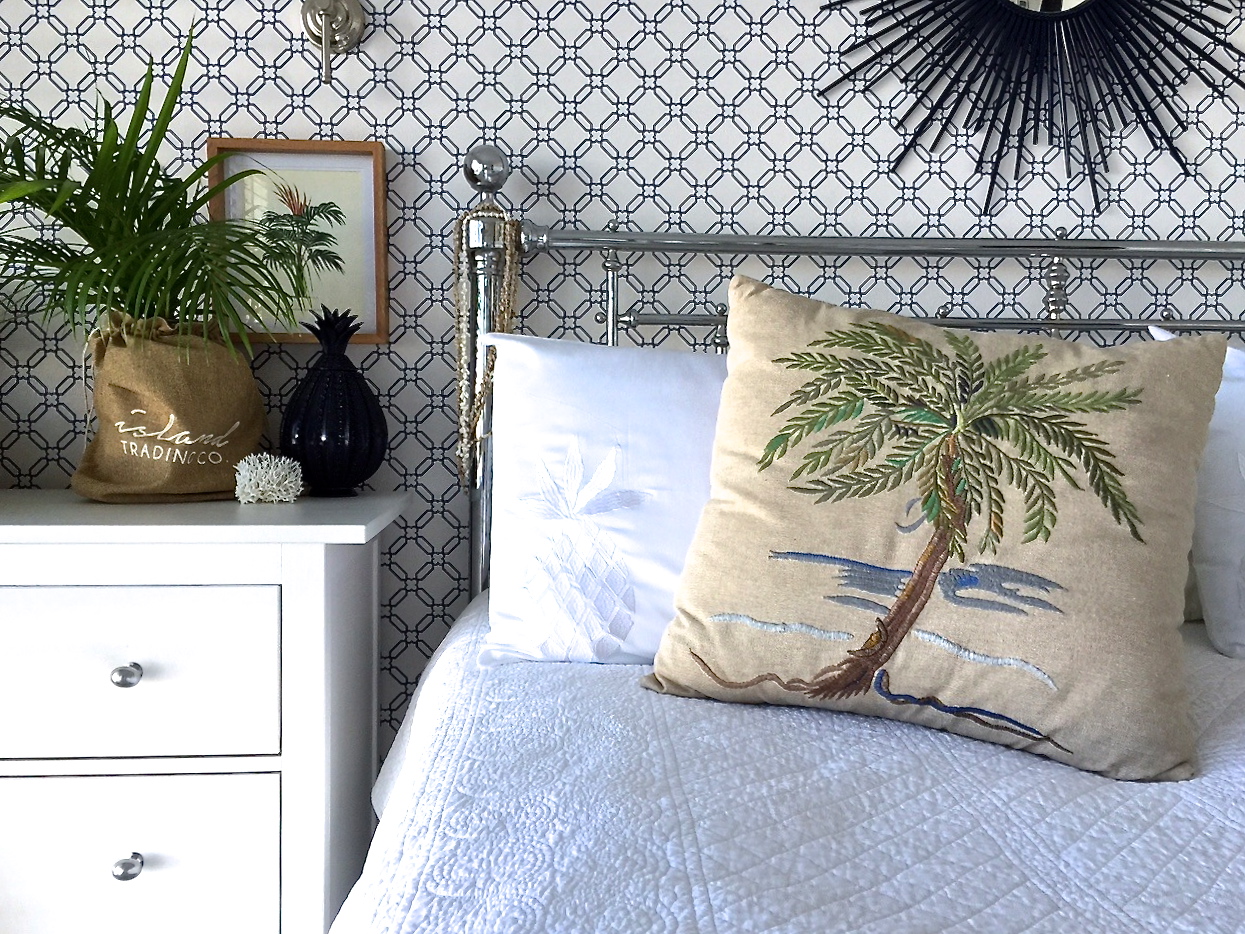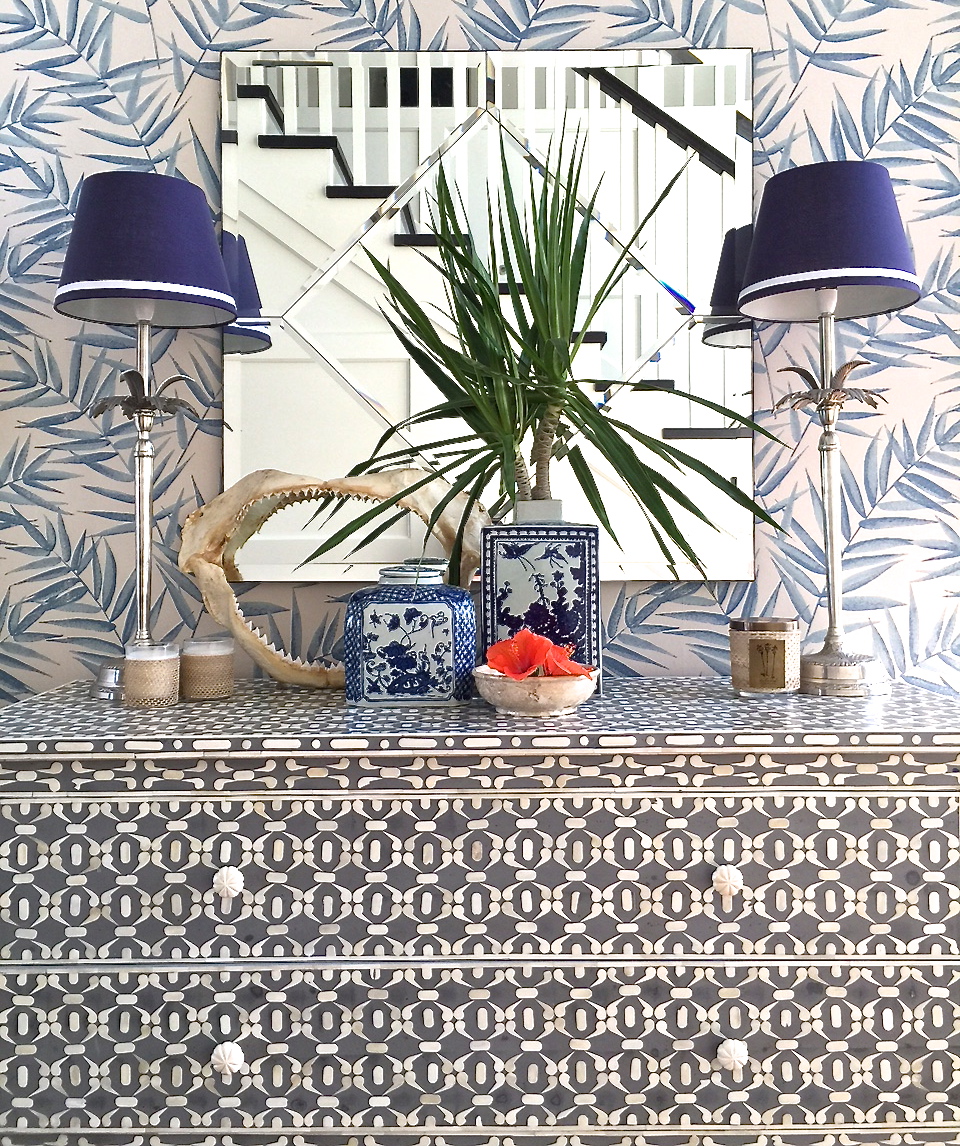 What do you think? Have I inspired you to go Tropical in your home? If you want to know where anything is from, please don't hesitate to ask, I'm always happy to share.
Clearly I am loving my Island Trading Co bags as plant pouches, they will be available to buy online from next week. And if you read this blog post you would have found a special offer from Island Trading Co!
 Your tropical style home will make you feel like you are on holiday all year, and who doesn't want that!
Hayley x