Yay, I love doing these posts! I'm sharing another beautiful home that I discovered on Instagram. I follow so many people on Instagram that have gorgeous homes. Families actually live there, they are not styled for magazines, just a real home, with real people and real stuff. I'm hoping to share lots of them with you this year.
Let's be honest, who doesn't love a peek inside somebody else's home, and you might just find some new friends to follow on IG! Here are the links to few I've shared in the past –  Ingrid's house, Mels's house, Jo's house.
Today we are meeting Jaime from @bay_beachhouse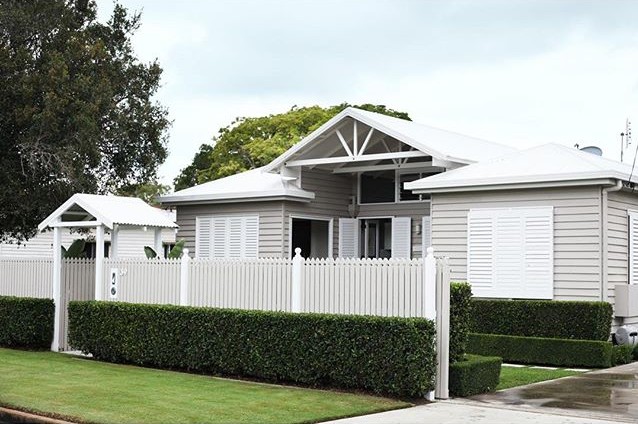 Tell us a little bit about yourself ?
Dave and I have been married 13 years and have two children, Tom 11 years and Ivy 9 years. My husband is a Primary School Principal and I am Primary School Teacher. While my babies were little I took some time away from Teaching to study photography and found a love of newborn and family portraiture. I returned to teaching once my children were older and have only picked my camera up recently after deciding to document our journey with Bay Beachhouse. For as long as I can remember Dave has had a green thumb and a brilliant eye for colour. With his landscaping and gardening passion and my love of interior design and photography we have endeavoured to create a home that has character and warmth.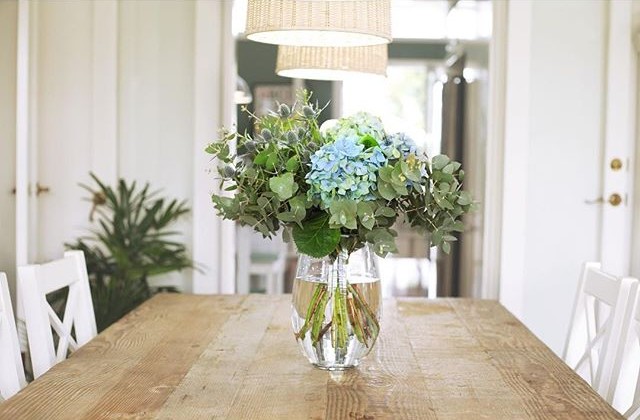 Why did you choose your current house?
We purchased our house in 2011 after stumbling across it whilst my husband was driving laps around the block waiting for me to come out of the hairdressers. We had three things we were looking for in a house. My husband wanted a large shed, the kids wanted a pool and I wanted a plantation style home with character. When we found Bay Beachhouse we knew we had the trifecta!
Did you have an idea of what you wanted to do with it, or did you decide after you moved in?
The renovation was designed by Jared Poole Design and all the building work was completed by a local builder Bob Smith who was the person we purchased the home from. Whilst much of the major building work was complete when we moved in we still had a considerable amount of work to do outside and some minor changes to make inside.
What changes have you made, tell us about it?
The most significant change to our home occurred before we moved in and this is when the home was converted from a two bedroom one bathroom run down shack to the home it is today. This involved a complete re-build with bedroom 2 and 3 the only original features left standing. The kitchen was converted into the main bedroom and newly built additions included the lounge room, outdoor room, ensuite, sunroom and kitchen with cathedral ceilings. On the outside we only have one original tree left standing and we have completely re-designed our entire yard to incorporate a new pool area, kids play area, formal garden and vegetable garden. Since moving in we have re-designed our main living area to include a fireplace and changed the colour and lighting scheme a number of times.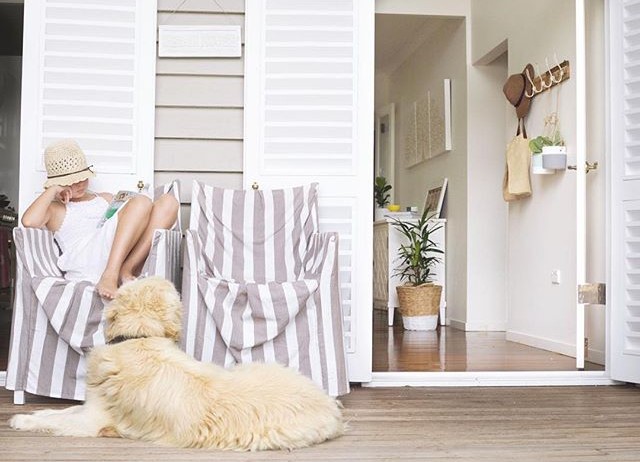 Do you have any further plans, or are you finished?
We are always making changes and this year we are looking at incorporating VJ paneling in our bedrooms, kitchen and lounge room and building a fire pit in our rear garden. Our long term dream is to build a guest house at the rear of our property and add an additional level to the main house which will enable us to have views of the ocean which is only a couple of streets away.
What's your favourite space in your home, and why?
Our favourite space is certainly our rear indoor/outdoor verandah. It has been designed to capture the sea breeze all year round and it has a great view of our swimming pool. It links to our kitchen, lounge room and main bedroom via recycled French doors which completely opens our entire home. We spend many summer days and special occasions in this space and many of our family and friends comment on the relaxed feel of this area.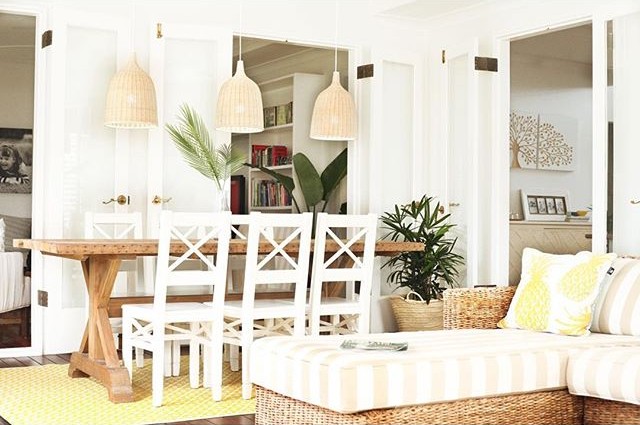 How would you describe your style?
We both always say, "Less is more." I am crazy about 'white' and find myself constantly drawn to a style that reflects a beachy, relaxed vibe. I do think however, that my husband is a little OCD with his hedges and lawn! His hedges are always cut to perfection and his lawn is cared for so meticulously.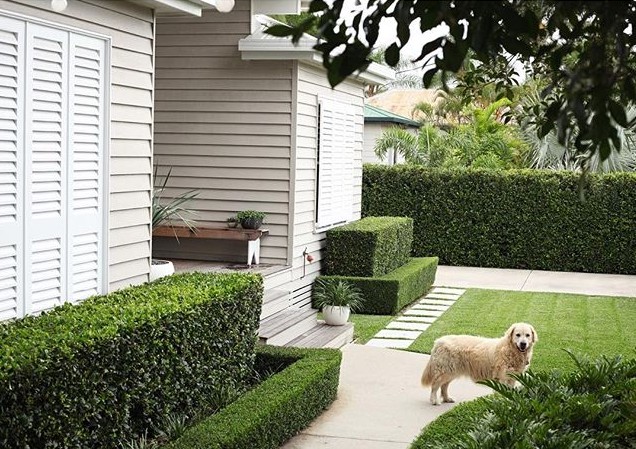 Where do you find your inspiration?
The inspiration for our home comes from the beach houses of Noosa and Byron Bay. We love the relaxed white and bright designs that can be found on the beaches of these holiday destinations. Instagram has been a huge part of our renovation journey and we follow many amazing stylists/interior designers and landscapers whom have similar styles to ours.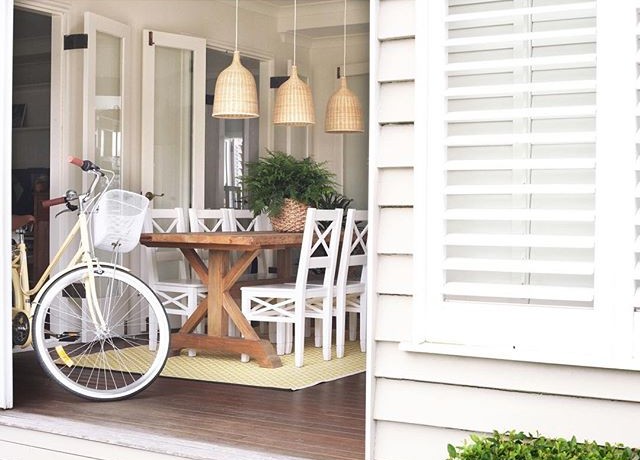 Where are you favourite places to shop?
My favourite place to shop is at Peregian Beach Village as they have an eclectic mix of homeware stores with a beachy/boho vibe. I have purchased a number small pieces of furniture and homewares from these beautiful shops.
What's on your current wish list?
We are about to build a fire pit with a surrounding outdoor deck in preparation for Winter. I would love to redesign our sunroom by stepping out of my comfort zone and bringing a boho vibe to that space.
**********
Isn't it beautiful! I feel like a tropical vacation just looking at it!
If you want to see more you can follow Jaime on Instagram here.
Do you have a beautiful home you think I should share? Or maybe you know of one? Send me an e-mail, tag me on Instagram, get in touch and let me know.
Hayley x