Those of you that follow me on Instagram will have seen my latest prized possession antlers in a few of my pictures. They are the perfect fusion between nature and colour. I adore the texture and the shape mixed with the bright pops of colour.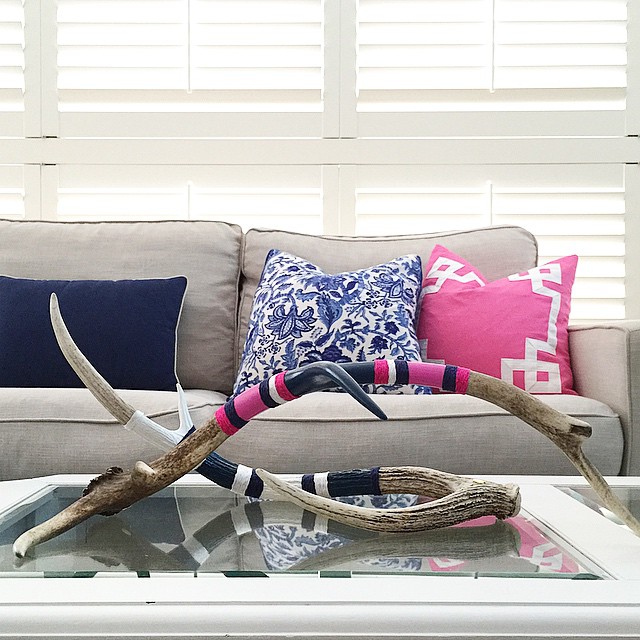 It fascinates me that somebody was clever enough to think of such a creative use for these beautiful antlers, and I wanted to find out more.
Meet Susanne …. the face behind Pink Deer.
 TELL US A BIT ABOUT YOURSELF?
 My husband David is a stockbroker and we have three gorgeous children; Charlie, Mimi and Harry. Prior to having kids, I studied Fashion Design and then worked in Television production. We married in our early 20's, had the children and then motherhood became my career up until three years ago. Pink Deer came along at the perfect time, as previously I wouldn't have been able to devote the time to it while being the mother I am.
 HOW DO YOU JUGGLE A SUCCESSFUL BUSINESS WITH 3 CHILDREN?
 Even though my kids are grown-up, (late teens to early 20's) they all still live at home and I still have the "Mum jobs" that go with it. My girlfriends and I all agree that "the bigger the kids, the bigger the problems". I think motherhood is a lifetime job and my kids always come first. It's a balancing act and I'm very lucky to be flexible with my hours.
 WHY DID YOU START PINK DEER?
Pink Deer was totally unplanned. I've always felt that being creative energised me and have been applying my creativity to small projects for my entire life. When my youngest son had his tonsils removed, I was housebound and decided to create some jewellery. Before I knew it, friends wanted to buy it, the kids started a Facebook page and it snowballed from there. Not long after that, a retailer saw the jewellery and antler on Facebook and Pink Deer was born.
 WHAT WAS THE FIRST PIECE YOU SOLD AND IS IT PART OF YOUR CURRENT COLLECTION?
 I was really lucky in that my first sale wasn't just a single piece, but my entire collection! Since then, my style has evolved and even though each collection differs from the last I think Pink Deer has a distinctive style.
 HOW DO YOU FEEL WHEN YOU SEE PEOPLE PROUDLY DISPLAYING OR WEARING YOUR PIECES IN PUBLIC OR ON SOCIAL MEDIA?
In a word? Surreal. I love seeing how people style the Antler and how they put an outfit together with my jewellery and scarves. Career highlight was probably seeing Shaynna Blaze style my antler on The Block and Rebecca Judd discussing it on Postcards.
 I LOVE HOW YOUR JEWELLERY RANGE IS AVAILABLE IN SEASONS, CLEARLY YOUR COLOUR PALETTE IS INFLUENCED BY THE SEASONS, WHERE ELSE DOES INSPIRATION COME FROM?
I know it's a cliché, but I find inspiration absolutely everywhere. I'm addicted to magazines and love Google and social media. I find inspiration in shop displays, people watching or even just seeing a colour, which can evolve into an idea. I'm also addicted to Pinterest, which is where I have a virtual pinboard and pin things I find online that interest me. My Pinterest username is Susanne Permezel.
 THE ADORNED ANTLERS ARE VERY POPULAR WITH INTERIOR DESIGNERS DUE TO THEIR ORGANIC SHAPE AND UNIQUE TEXTURES. TELL US WHERE THE IDEA FIRST CAME FROM?
Before the Antler lighting trend came to Australia, I sourced a carload of antler (courtesy of my poor husband who had to go on a road trip to find them!), but never ended up creating any pieces. Years down the track, I decided to paint them and its just evolved from there.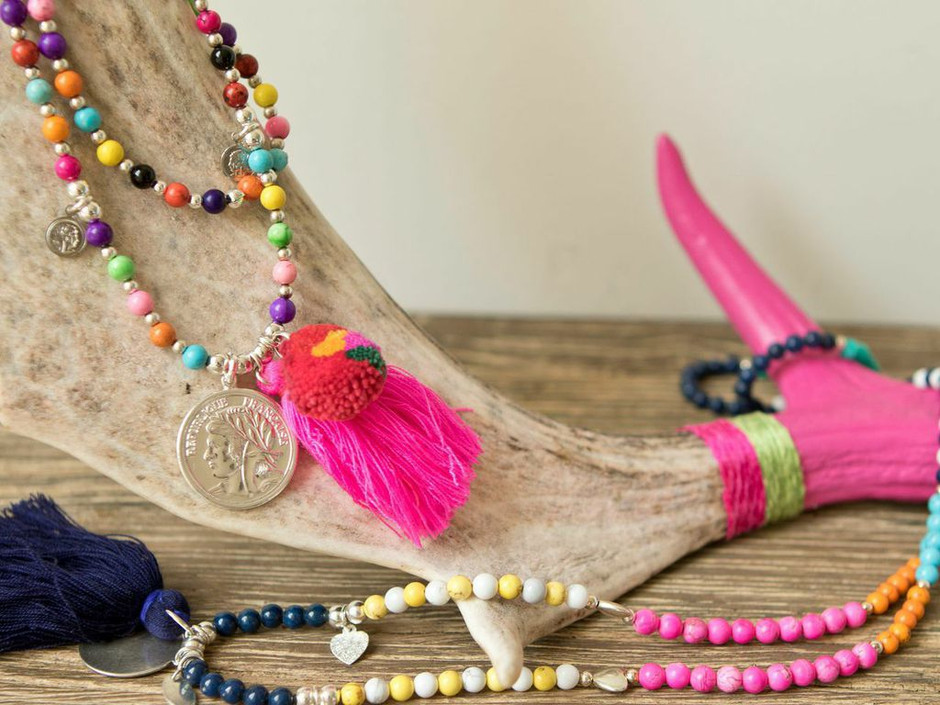 ALL YOUR ANTLERS ARE NATURALLY SHED, WHAT DOES THIS MEAN?
Male deer naturally shed their antlers every year around August/September. They immediately start to grow back and by about February the antlers are fully-grown but in soft velvet. This is a substance that covers the antler and gradually calcifies and hardens. When calcification is complete the velvet skin dies and is shed. During this time the deer rub their antler on trees to remove the skin and polish their antlers. So, it 's a totally natural product of the lifecycle of a deer. I find the whole process fascinating and have a few favourite pieces I can't part with simply because of their beauty and texture.
 DO YOU HAVE ANY ADVICE FOR OTHER CREATIVES WHO WOULD LIKE TO START THEIR OWN BUSINESS?
"Do what you love and love what you do".
It might not be your first idea but keep trying and never give up. The first store I went to with my antler said they "weren't for them". I was crushed, but not long after they were in demand. Social media is a great platform for getting your products out there.
 WHAT DOES THE FUTURE HOLD FOR PINK DEER?
 Pink Deer will continue to evolve as a brand. I've added scarves to my range, which I'm personally designing. I have a few exciting new products in the pipeline so stay tuned.
Now, I know you all want to add a splash of Pink Deer into your life, so here's a few of my favourite things for you to drool over…..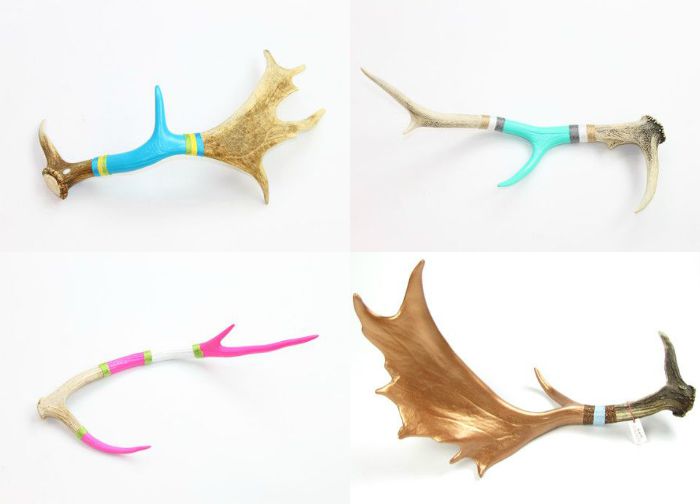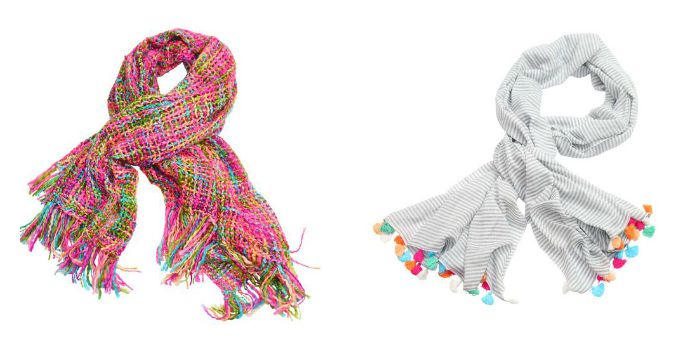 And, just because Susanne is so lovely, she has a very generous offer for all my readers …
20% OFF ALL ITEMS FOR 2 WEEKS!!!
Apply the code – Mumlittleloves after checkout. Offer expires on Wednesday the 26th August. RUN, don't walk!!!
Happy Shopping!
Hayley x
* Pictures of Pink Deer products from the Pink Deer website with permission.