Recently I saw these 'Pay it Forward' posts popping up on my Instagram feed. I got curious and discovered it was a movement based on love and good karma,  to receive an act of kindness from somebody and 'pay if forward' to others.
The deal is – You see a 'pay it forward' post on Instagram and comment "I'm in!". The first 5 people to comment are the ones who will receive an act of kindness. In turn, you must then post it on your own page and 'pay if forward'.
I thought that sounded like something I'd love to get involved in. I decided I would join the next one I saw pop up on my feed.
I thought you might like to see what I put together for my little 'pay it forward' gift.
One of my favourite parts of the day is what I like to call 'me time'. I make myself a cup of tea, and sometimes I sneak a piece of chocolate and I take 5 minutes to reflect and be thankful for my life.  So, I thought I would make a little 'me' pack for my 'pay it forward' pals.
I found these beautiful Thankful Journals from Kikki K that I based my gift around.  They have 3 spaces per day to list the things that you are thankful for, they also have some perforated tear our thank-you notes. They are very sweet and I think they would be a lovely journal to hold onto and look back on in years to come. I also included a matching pen.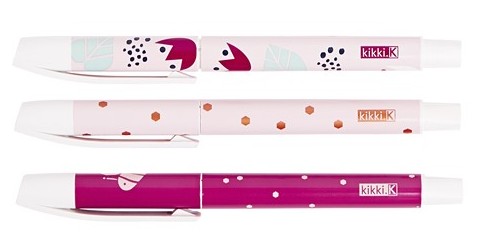 Now, I didn't expect my lovely 'pay if forward' pals to be thankful unless they had a reason to sit down and take the time. So, I also included some flavoured tea bags from Twinings and a block of Lindt chocolate.
A gift is not complete without beautiful wrapping, I love brown paper packages tied up with string. I also embellished my packages with these gorgeous mud clay tags made by Mud by Nest.
What do you think? I hope my 'pay if forward' pals like it!
Hayley x