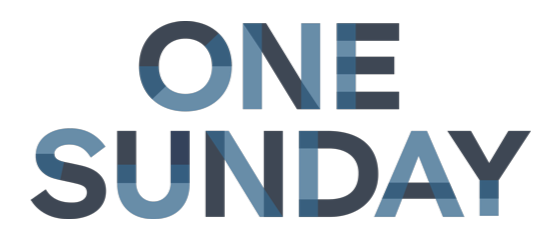 Henrietta Cheshire not only has the coolest name, but she's one smart cookie too.
Henrietta identified a gap in the girls wear market for beautiful clothing for girls aged eight to sixteen, so she started her own range. She has found success producing clothing of classic style with an edgy twist, and an emphasis on European quality and detail.
One Sunday clothes tick all the boxes, they are ethically designed, sweatshop free and made in Sydney using fabrics milled in New Zealand.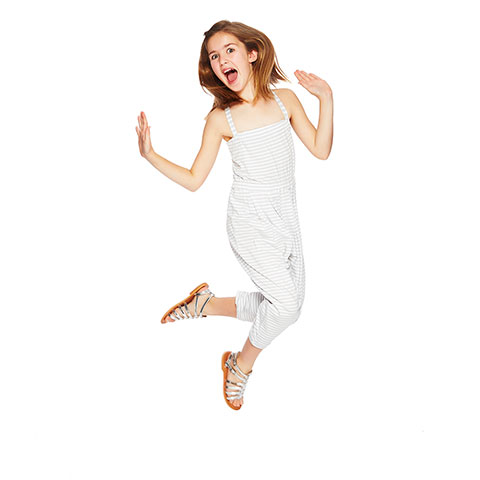 I needed to know more about this fabulous business and was lucky enough to chat to Henrietta herself …
Tell us a little bit about yourself?
Six years ago I set up my business, One Sunday to provide an alternative in the girls' tweenwear market. With three of my own girls who were growing up fast I was struggling to find clothing for them that I thought was suitable and age appropriate. I was also keen to make clothing that was ethically produced with a small footprint. I am really lucky to have been able to achieve all these goals. My background was in interior design and I have always had a really keen interest in fashion and fabric and sewing. At university I studied Fine Arts and although the clothing industry isn't really connected to Fine Arts, my training helped me to develop my sense of colour and style.
Your tween girls clothing range is classic yet edgy. Where did you find your inspiration behind the designs?
My design are classic yet edgy, the classic nature of my design is influenced by living in London when my children were small and falling head over heels in love with European fashion for children, stunning pea coats and smoked dresses and fine prints. Perfect for London dwelling children but less practical for children growing up in a more outdoorsy Australia. So whilst I am influenced European design my clothes are definitely very Australian in style.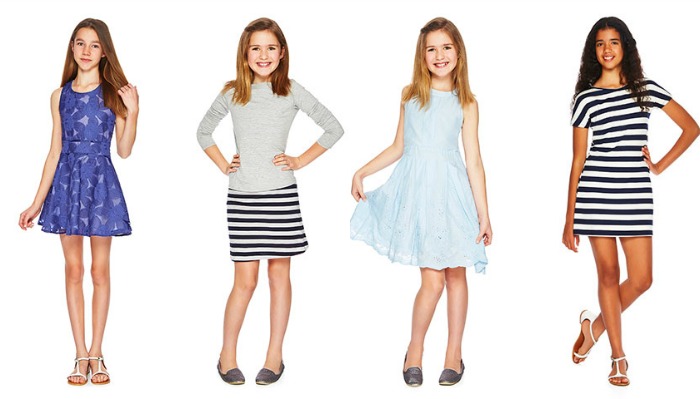 Your clothes are all ethically designed, sweatshop-­‐free and made in Australia using fabrics milled in New Zealand. Is it important to you to support little and local businesses?
I think that small business is such an important part of the Australian financial scene. We are great doers and fabulous at coming up with new and exciting adventures. Australians are also great at supporting new businesses. I try and support small business as much as I can whether it be through buying my Christmas presents on the Etsy site or supporting a mum in my network who is trying out something new.
You've recently branched out into womenswear due to customer demand. Is there any future plans to expand further to boys clothes or menswear?
I would love to start designing boyswear, I have two super cute nephews who provide great inspiration. When designing boyswear the trick is finding the right shirt fabrics, they need to be robust and also in stand out prints.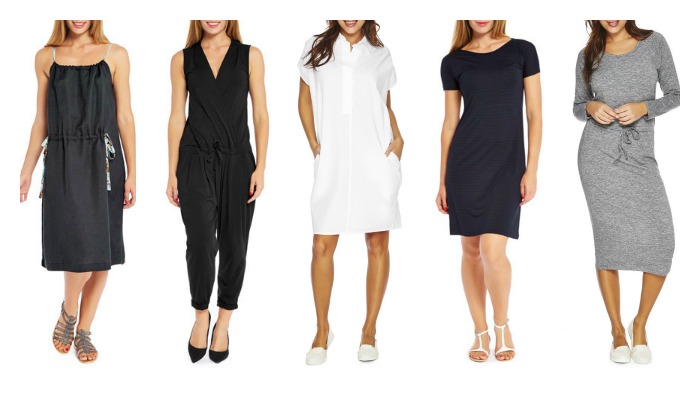 How do you feel when you see someone on the street or on social media wearing one of your designs?
When I see someone wearing my clothes I am like a child again, I get super excited, whilst pretending to be super cool about it, when really I bursting with pride inside! I always love seeing a design that I haven't had in stock for a few years, so I have kind of forgotten about it and to see it still going strong makes me feel great about what I do. My clothes are designed to last more than one season and if necessary more than one child.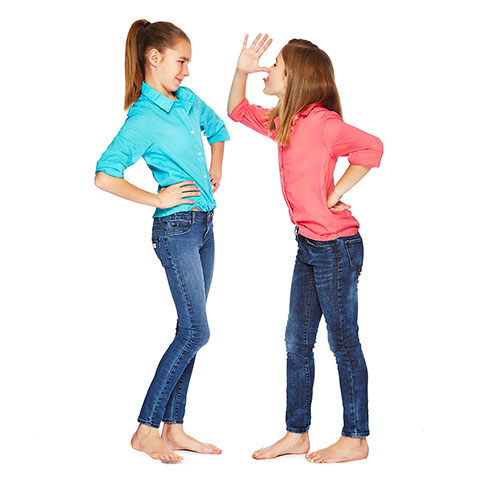 Do you have any advice for others dreaming of starting a business in the fashion industry?
For those dreaming of starting a fashion business, surround yourself with good people you can rely on and if possible start really small. If you sell out in the first season then great! Fashion is an expensive business, so don't go into it if you are planning to make lots of money!
What does the future hold for One Sunday?
The future is looking bright for One Sunday, next year marks a move back into retail with even more new designs and really strong seasons coming up which I am personally really excited about. Our focus will still be on dresses, for parties etc.. but we will have a few surprises along the way.
……………………………………
Now, as all my beautiful readers know, I don't like to recommend anything I haven't tried or experienced myself. Henrietta was lovely enough to send my girls a piece each to try out and I've got to say they both love them. The fabric is soft and allows movement, they fit well and are styles that the girls love.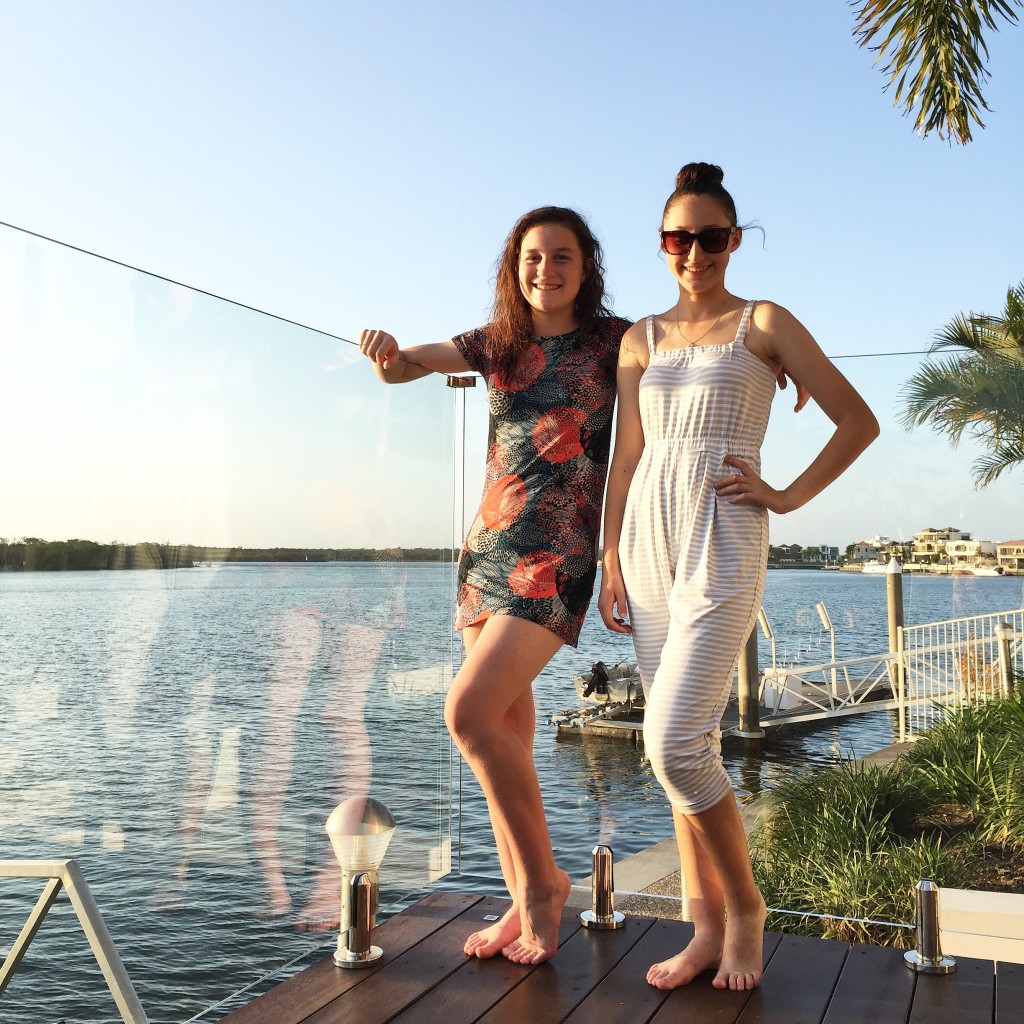 One Sunday clothes are thoughtfully made, wearable and comfortable. They will last beyond one season, and even beyond one child. Most definitely worth the investment.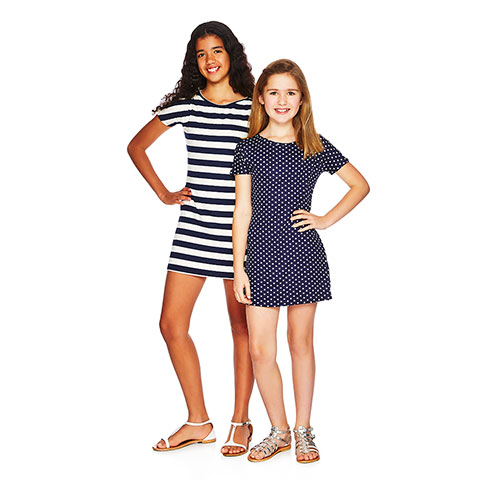 You can shop from One Sunday's beautiful collection of girls wear, womens wear, homewares and gifts here.
Happy Shopping!
Hayley x