The dining room at our new house has been converted from the original alfresco/outdoor area. While the previous owners have done a decent job making it weather proof and useable, we have different plans. For some reason, totally unknown by me, they have left the glass sliding doors from the living areas through to the dining room, so it's like a glass box, strange.
It also has glass sliding doors leading to the pool area on one side and to the waterfront on the other, because of this it has some of the best views in the house and I find myself drawn to it constantly.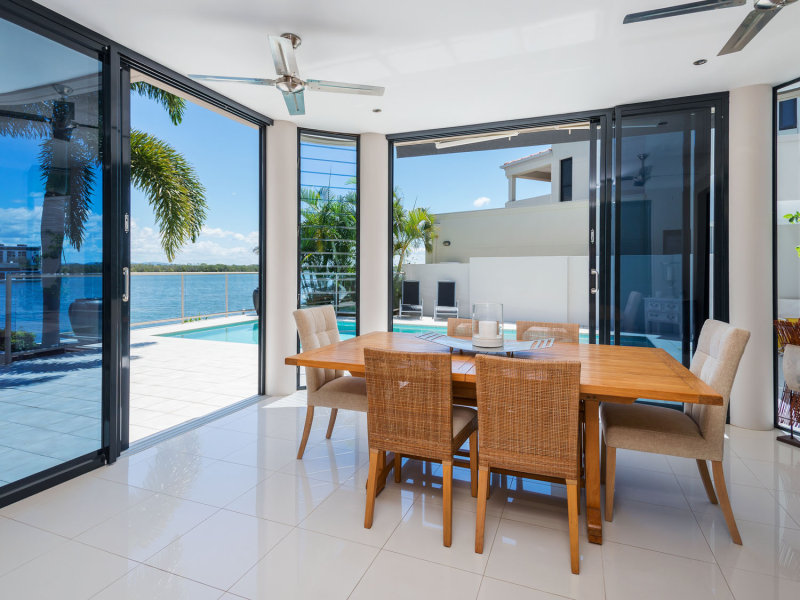 We have our own plan to make the space amazing. Firstly, we will remove all the glass doors that lead to the living areas to open the whole space up. Next we will replace the external sliding doors with a wall of louvres leading to the pool and a glass french door leading to the waterfront. We had to make choices that would also make the house pool safety compliant, and thats why we chose louvres on the pool side.
We will be replacing all the floors and I am currently tossing up between timber or travertine for all of downstairs. I'll also be having sheer curtains made, I don't want to block the view but I think we'll need some relief from the sun through the summer months.
This is my inspiration picture …
Next – Furniture, that's the fun part, but I have to remember I have 3 kids and a dog. Everything must be low maintenance and easy cleaning. So here's my plan.
I recently got this incredible rug for the dining room. It is perfect for this space because it is so forgiving to a messy family with kids and pets. It is bleachable, scrubbable and UV treated. You can literally pour bleach onto it, scrub it and hose it down. So, I didn't have to choose a dark coloured, heavily patterned rug for this space, I choose a pretty pale blue and I adore it. I love how rugs and art really breath life and character into a space, I have no wall space for art in this room so the rug needed to be the hero.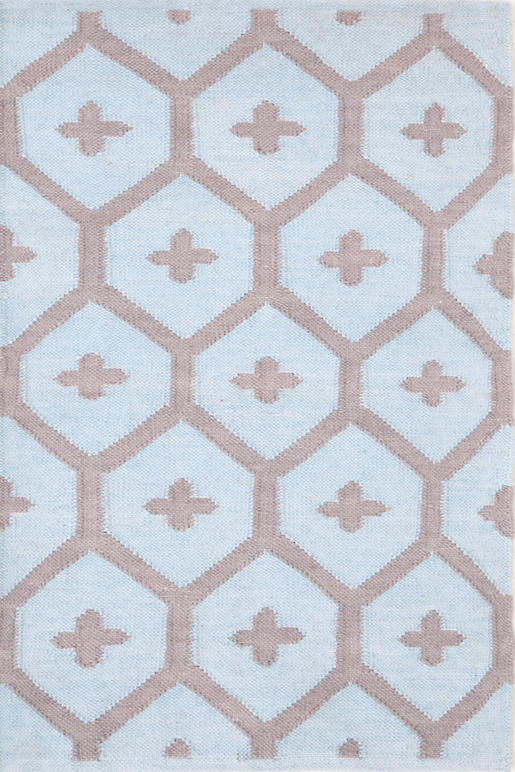 I already have a fabulous big recycled timber table that I love. I bought it from Village Stores a few years ago, it has been knocked around a bit but it just adds to the character. Miss Lucy has added her own artistic pops of colour with multiple splashes of nail polish!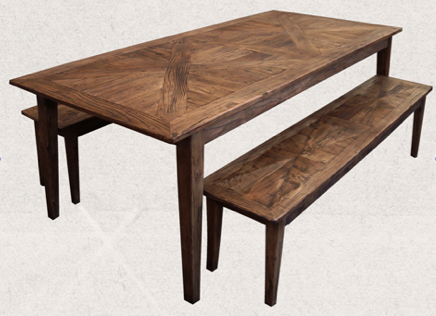 I have 8 french ladder back dining chairs with rush seating. While I still like them, they are getting a little shabby from being knocked around so much over the past 8-9 year, but they are not in the budget to be changed, so they will stay for now. But ultimately I would like something more like this gorgeous Barcelona chair from Lincoln Brooks.
The room already has 2 ceiling fans, and since the afternoon sun beats into this space I think we should keep them. Now, ceiling fans are not the prettiest things, but our last house didn't have them and I sure did miss them, I think they are a necessary evil when you live in Queensland, Australia. I am crossing my fingers our budget stretches enough to put one of these beauties in. Don't you love the little monkey, it adds a little bit of fun and conversation for the dinner table.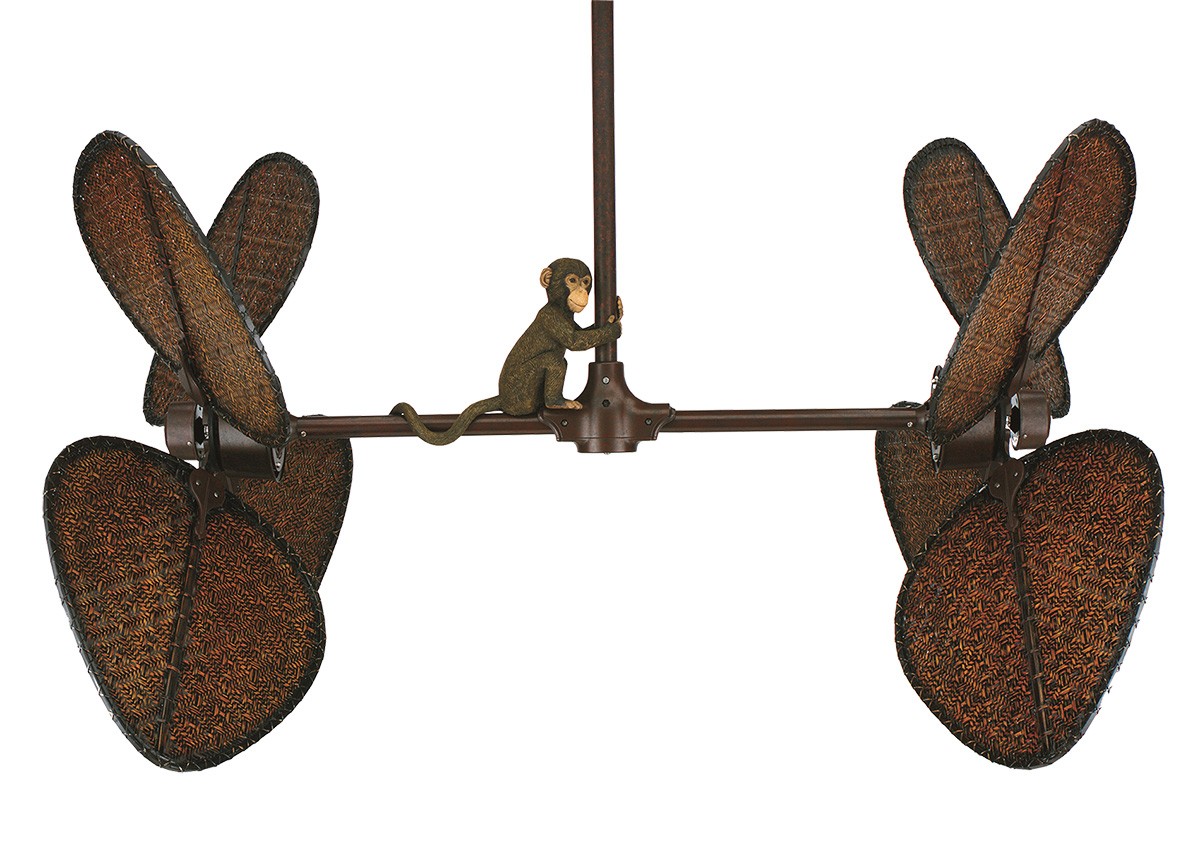 I'll dress the room with masses of tropical greenery, lanterns and candles.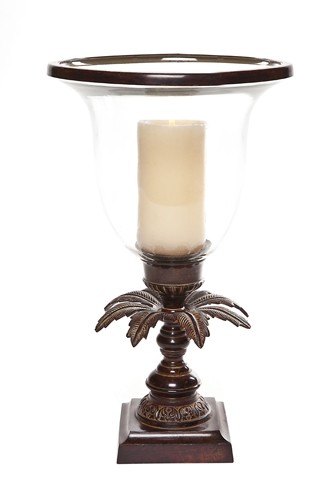 What do you think? A little bit plantation style, a little bit tropical? Do you like it?
Hayley x