Love Bites Lifestyle create pretty handmade things. Some for your home and some for your belly. Their range includes ceramic crosses, anchors, dishes… and also delicious vanilla cookies, intricately iced by hand.
The face behind Love Bites Lifestyle is Jenna, she is talented, creative, generous and just an all over beautiful person. I wanted you all to meet her. We chatted earlier this week and here's what she had to say …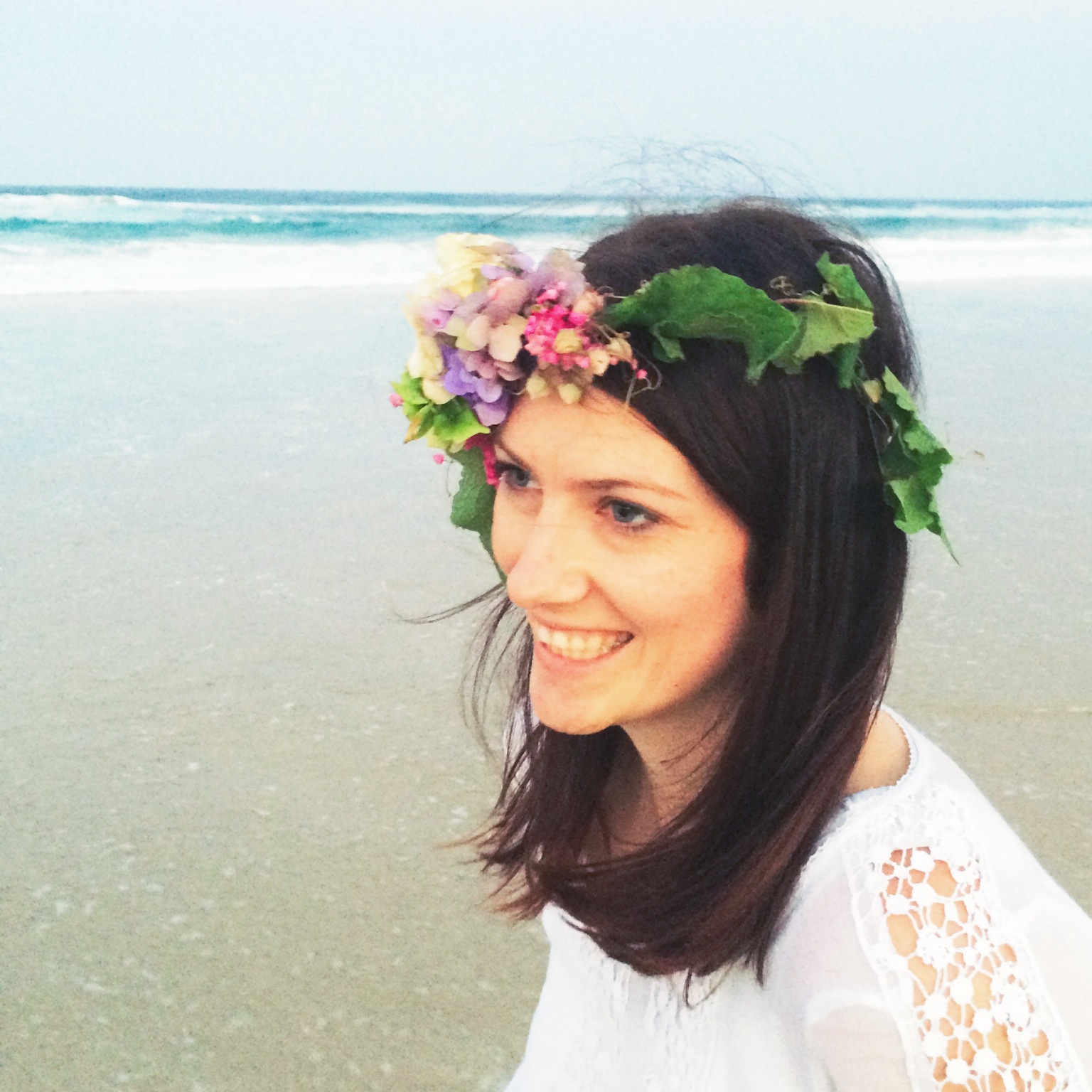 Tell me a little bit about yourself.
After being in a relationship for nearly 10 years, I found myself single in my late 20's  (but of course with Sari my beautiful Golden Retriever right by my side). Due to the massive change in circumstances I've spent the last couple of years stepping back from all the busyness of life and business, and instead invested a lot of time into myself. I'm grateful for the opportunity I've had to rediscover who I am and work out what I really love doing – creating!
What made you want to begin your little business?
I started Love Bites Cookies & Cakes a few years ago after I bought one of Peggy Porschen's books. Her sweets were like little pieces of art and inspired me to bake even more. After A LOT of convincing from my family and friends I decided to turn my hobby of baking into a little business. Late last year I launched Love Bites Lifestyle which really combines all of the elements that I love – food, travelling, creativity, encouraging each other & celebrating special events.
Your cookies are delicious as well as looking spectacular, How do you manage to achieve both?
I've always loved to bake and be creative and I also love all things pretty, so mixing them together was a fairly natural choice for me. It's really important that my food tastes as good as it looks so I've spent many hours perfecting my recipes.
What was your first cookie design you sold, and do you still sell it today?
One of my first cookie designs was a simple heart with initials piped into it. It's still a really popular style for people wanting personalised wedding favours.
You also have a beautiful range of ceramics including crosses, anchors and trinket dishes. Obviously you are very creative. What made you branch out into ceramics?
About 18months ago I had breakfast with a friend and as I was walking back to my car I spotted a clay and ceramic workshop. I wandered in and had a great chat to the owner and decided to sit down and attempt to make a cross. It was so refreshing to design something simply because I wanted to. It didn't matter if my project was a total disaster because I had absolutely no expectations. I was literally just playing with clay and my heart was happy. I was so happy with the finished product that I've been hooked ever since! I was receiving lots of comments and enquiries about my ceramics so I decided to create a range and launch an online store under the 'Love Bites Lifestyle' branch.
What or who inspires you?
I am inspired by creative and kind people. They are two of the things that always really stand out to me and their impact should not be underestimated. I love seeing small businesses bloom! I also love the colours of nature- the aqua ocean, bright flowers etc. We really are surrounded by so much beauty.
How do you feel when you see someone proudly displaying one of your ceramic pieces on social media?
Surprised. Honoured. Happy. It's always encouraging to know people love my work as much as I do.
What is your proudest achievement?
Last year I travelled to France for over 3 months to be an au pair and also do some traveling. I'm proud of myself for listening to my heart and diving into the unknown. I had the most amazing experiences; I met beautiful people, attending incredible patisserie classes, made cookies for a lovely French wedding, ate my heart out each and every day and of course saw some stunning cities, villages and countryside. I came back to Australia refreshed, inspired and ready to dive back into my business.
What have you got planned for Love Bites Lifestyle in the future? 
Lots more prettiness… both of the edible and ceramic kind! This year I also hope to start selling my ceramic products wholesale too.
If you have just the spot for one of Jenna's gorgeous pieces, or simply 'need' some beauty in your home and cookies in your belly … Jenna is giving my readers an exclusive offer – 15% off all sales and you'll also receive a special surprise cookie with your order! Use the code 'MUMLITTLELOVES15' until the 10 April 2015. What are you waiting for, Go!
I am currently running a compeition on Instagram for Love Bites. It is for a gorgeous handmade, hand painted decorative cross. It has a stunning moroccan tile print in beautiful shades of blue. It truly is gorgeous, if you haven't already entered, quick, go now! You gotta be in it to win it! Details are here.
Hayley x