Are you an 'all white' kitchen lover, or are you brave enough to choose a colour? Or maybe you prefer natural finishes like a blond wood or rich dark mahogany? Do you prefer granite, marble or a man made stone? What about hardware, brass, nickel, stainless steel, or something new and on trend like leather straps? Do you do pendant lights, a chandelier or down lights?
There are so many decisions to be made, and as much as that excites me, they are important decisions. I want my next kitchen to be classic, timeless and to last through the trends, but I also want it to be contemporary and interesting.
Here's a few of my favourites that I find inspiring …..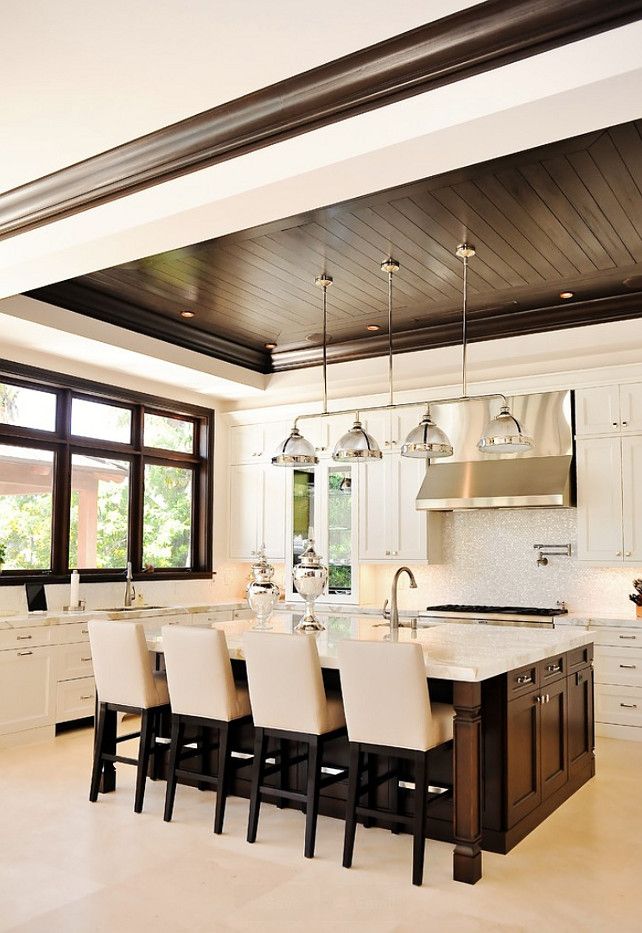 I love the coffered ceiling in the rich timber that ties back with the island bench, and would you look at that light fixture!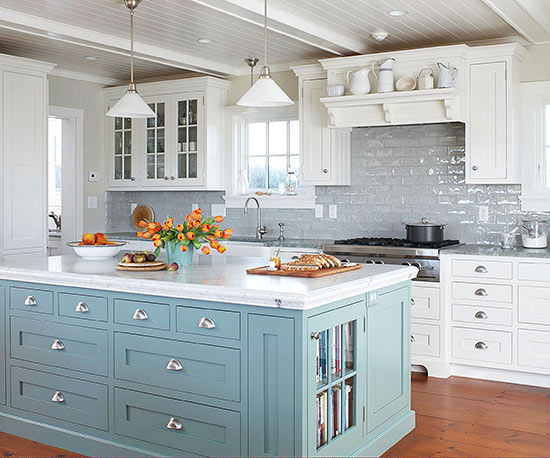 Am I brave enough to choose a colour? I think it was smart having the kitchen primarily white and then using a colour just for the island bench. I am scared I would tire of the colour too quickly, but it sure does look fun!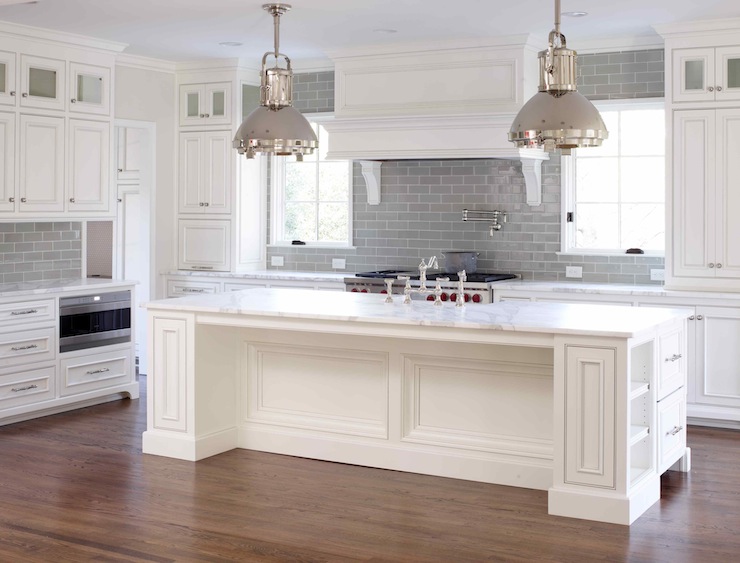 Or do I go safe with all white? It doesn't have to be boring, have a look at the beauty above with the beautiful grey subway and statement pendant light.
What do you think? What would you do? Do you have any advice for me? I'd love to hear it!
Hayley x