Do your kids have their own bathroom? There are so many fun kids bathroom accessories available these days, it would pretty much be criminal not to extend your styling into your kids bathrooms. It opens a whole new shopping world of fun and fabulous things, and let me tell you, some of these beauties might be sneaking into my bathroom they are so cool!
Bath Towels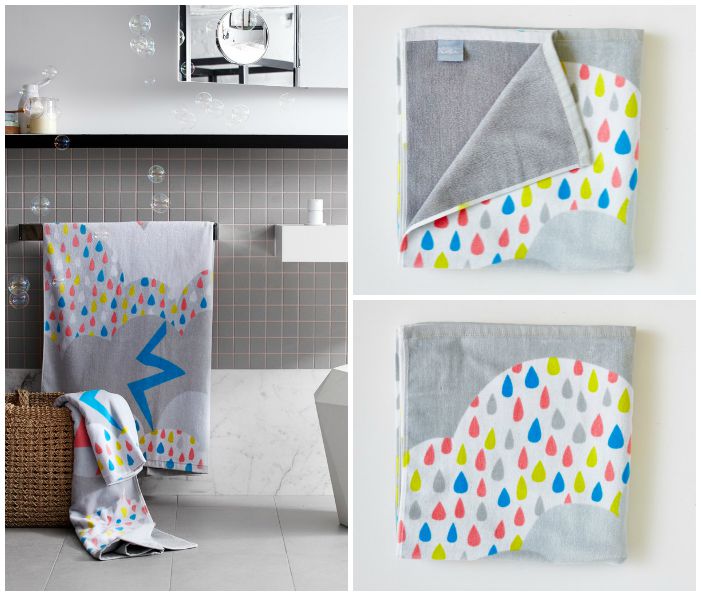 I love these Cosi range of kids bath towels. They are 100% cotton, soft and thirsty, and also full size, yes no shrunken little kids towels here, they are a great size and perfect to wrap every kid up in. They come in a fun range of patterned velour on one side and a block colour terry on the other, a perfect balance of fun and functionality for every kids bathroom.
Bath Mats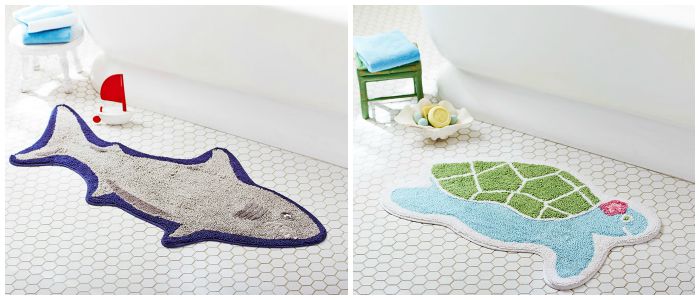 Pottery Barn Kids is obviously catered towards kids and they get it right every time. They have a steady stream of bath mats on offer, each one cuter and cooler than the last one. Currently on offer is this shark and pretty little turtle, along with an elephant  (not pictured).
Accessories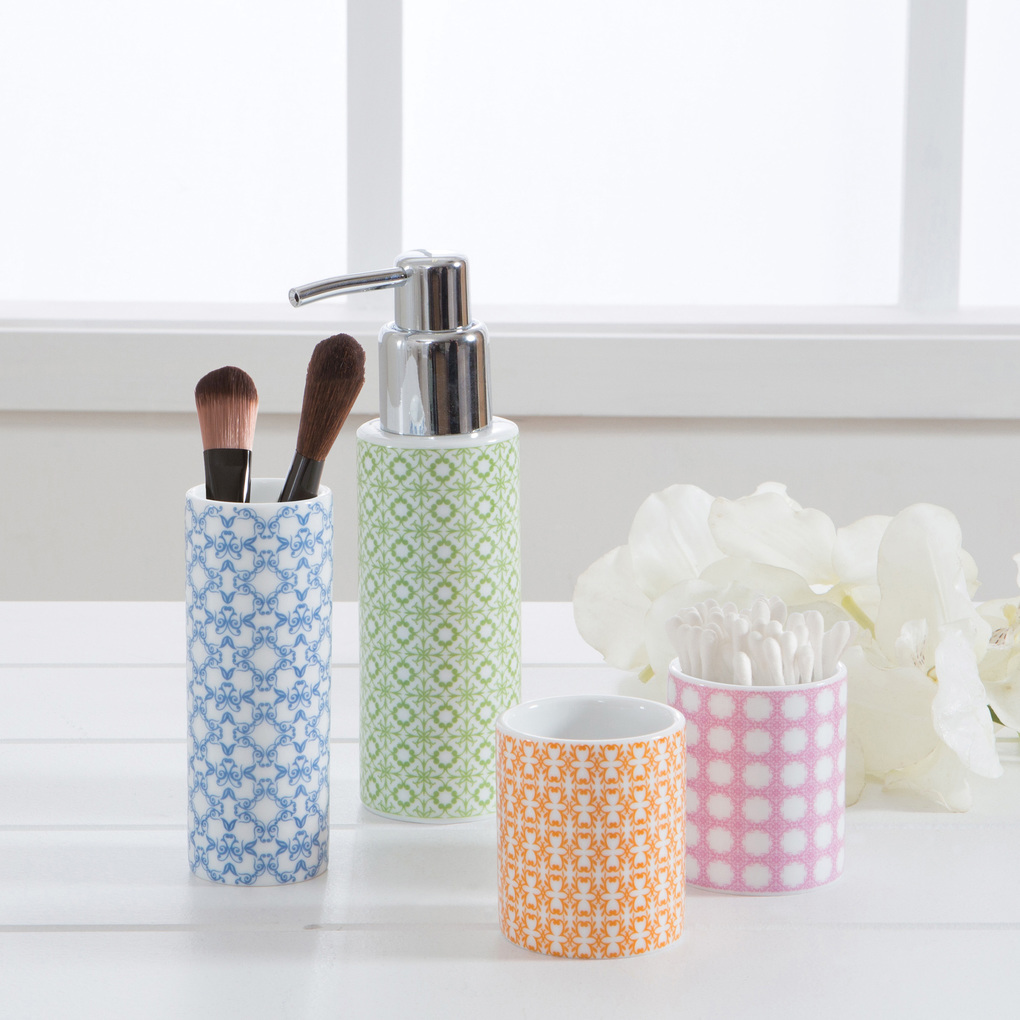 Toothbrush holders and soap dispensers don't have to be brightly coloured plastic animals, I found this stylish range from Pillow Talk, it is currently on sale, starting at just $2.50!
 And lastly, if your kids are still little, I adore this Moby bath spout cover from Skip Hop. It protects your babies heads from bumps, such a cute idea. I have one of these that was given to me from a friend when Orly was little, we still use it today, just because it looks so cool!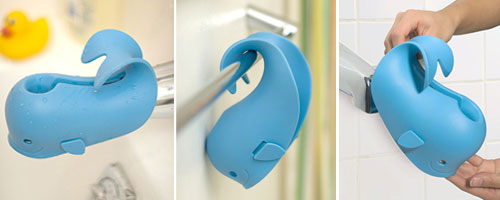 What do you think? Are you inspired to style your kids bathroom with a pop of colour and fun accesories?
Happy Shopping!
Hayley x