It's no secret … I LOVE SHOPPING!
I can't tell you how many times people ask me where I bought things, tell me I find 'the best things' and then nearly fall over when I tell them how much I paid for it. It's often followed by nudges from husbands saying 'you have to go shopping with her' and gasps from the girls saying 'I have to come shopping with you!'.
So, I thought I'd let you in on a little secret – I have an Outlet Mall 15 mins from my house, I shop there far more than I am willing to admit to my husband, but I really do get some great buys.
There are some tricks to outlet shopping though and I thought I'd share this great article with you to give you all the pro tips. I found it really useful and I hope you do too, because you know all I'm about sharing the good stuff!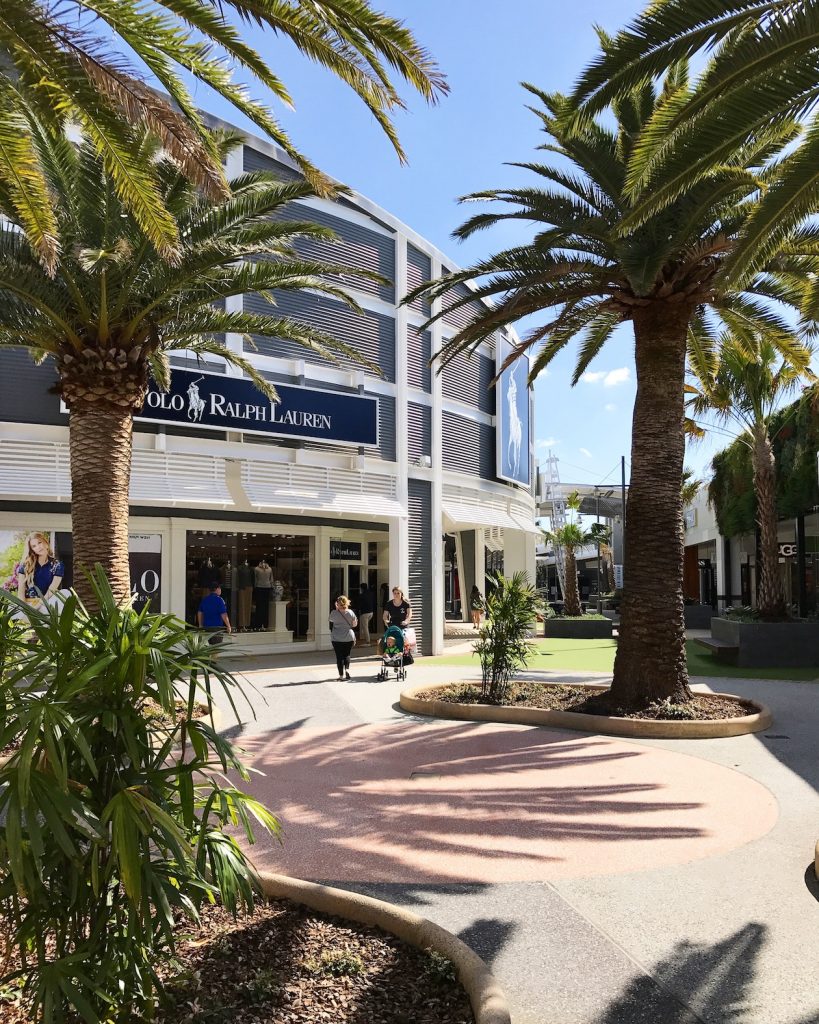 How to Outlet Shop like a Pro
Do you ever wonder how some women manage to look amazing, stay on trend, but not break the bank? Well, their secret is out as we unveil the tricks of the trade to become a seasoned Outlet shopper!
With trends changing every season, Outlet shopping lets you indulge your inner-fashionista without spending a fortune. Outlet hubs like Australia's largest Outlet Shopping Centre, Harbour Town on the Gold Coast, offer up to 70% off the recommended retail price, attracting shoppers of all styles with their unique mix of popular international and iconic Australian brands at unbeatable prices every day.
The changing face of retail has seen a host of big-name brands join the Outlet revolution sweeping the country including the likes of Michael Kors, Kate Spade, Furla, Victoria's Secret, Calvin Klein, Coach and more.
There has never been a better time to update your wardrobe while still keeping your hip pocket happy. Harbour Town's Marketing Manager, Rebecca Stevenson, gives us her top five tips to shop like an Outlet pro:
Think Ahead, But Don't Make A List!
Some days, your shopping stars align and you find exactly what you are looking for at an incredible Outlet price. Other days, you may not find the items on your list, but if you're shopping with an open mind you could find something even better! When you hit the Outlet malls be prepared to comprise and be "fashion-forward" in your thinking. You may not need that beautiful dress on sale at 60% off today, but wedding season is just a few months away and Harbour Town's Outlet prices make it worth investing in the piece now! If you come with a strict list, you may walk away empty-handed…but if you embrace the thrill of the Outlet find your wardrobe and wallet will come out ahead!
Invest (Guilt-Free) In A Statement Handbag
In most cases of fashion and life, a statement handbag is all you need to lift your spirits and your outfit. Conveniently, the key to a statement handbag often lies in the quality and you don't have to break the bank when you can buy premium brands such as Michael Kors, Coach, Kate Spade, Furla, Oroton and Mimco at Outlet prices. Most of these brands specialise in a specific style handbag, and while the colours may change ever so slightly each season, you can still buy a classically designed purse, tote, pouch, clutch or shoulder bag at a fraction of the price. It may cost you a little more than other brands, but if you're wise in your selection you'll find yourself taking your investment with you everywhere you go, and the extra dollars spent on quality craftsmanship will have been worth it.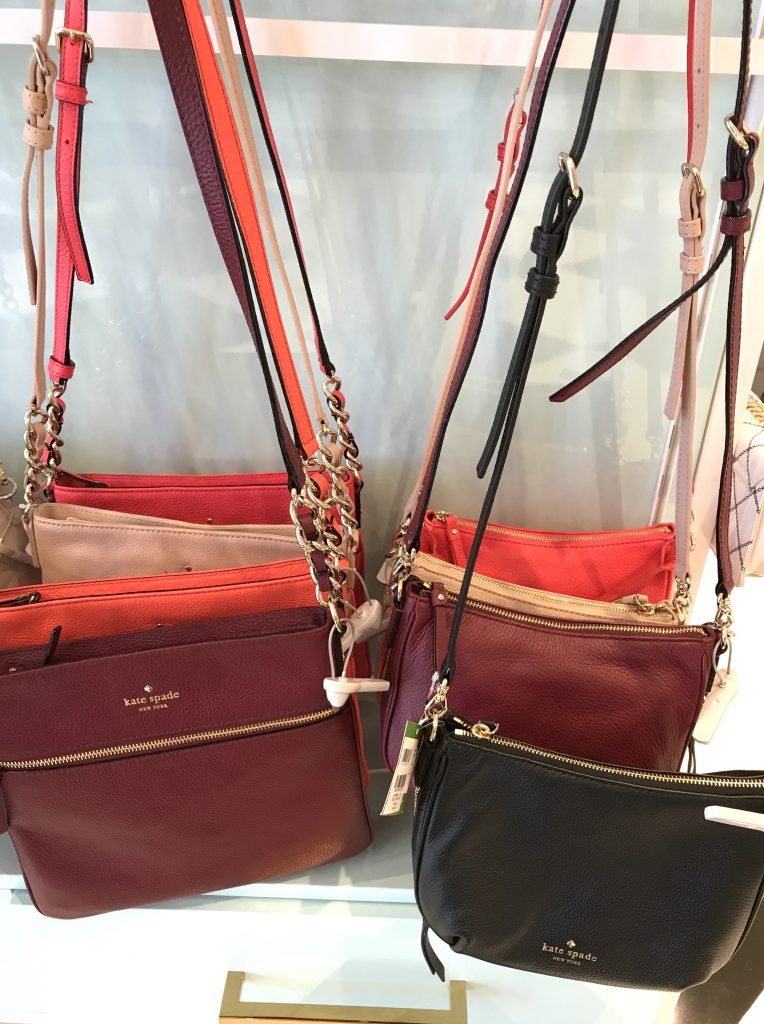 Take A Friend A Make A Day Of It
Even back in the caveman days, the hunters and gatherers worked better in tribes…the same could be said for Outlet shopping. Two sets of eyes and two sets of hands will come in handy as you're trawling through the racks for discounted delights. Also, a second opinion from an honest friend can really make or break a purchase, so take a friend who can offer a third-party view of your Outfit finds from every angle. You don't want to miss out on anything either and shopping with a friend makes it easier to go the distance as you are more likely to enjoy a full day of strolling the malls when it's a social affair. You can always schedule stops to refuel with lunch and coffee breaks throughout the day too!
Try On Everything
Every Outlet pro knows the golden rule of all shopping is to try it all on – EVERYTHING! Particularly in an Outlet setting where you may be overwhelmed and a little frazzled by the countless options available and all of the enticing prices! This is the time to take a deep breath, check the fit closely, make sure the colour suits you and that you feel comfortable in the item. The Outlet prices usually help seal the deal!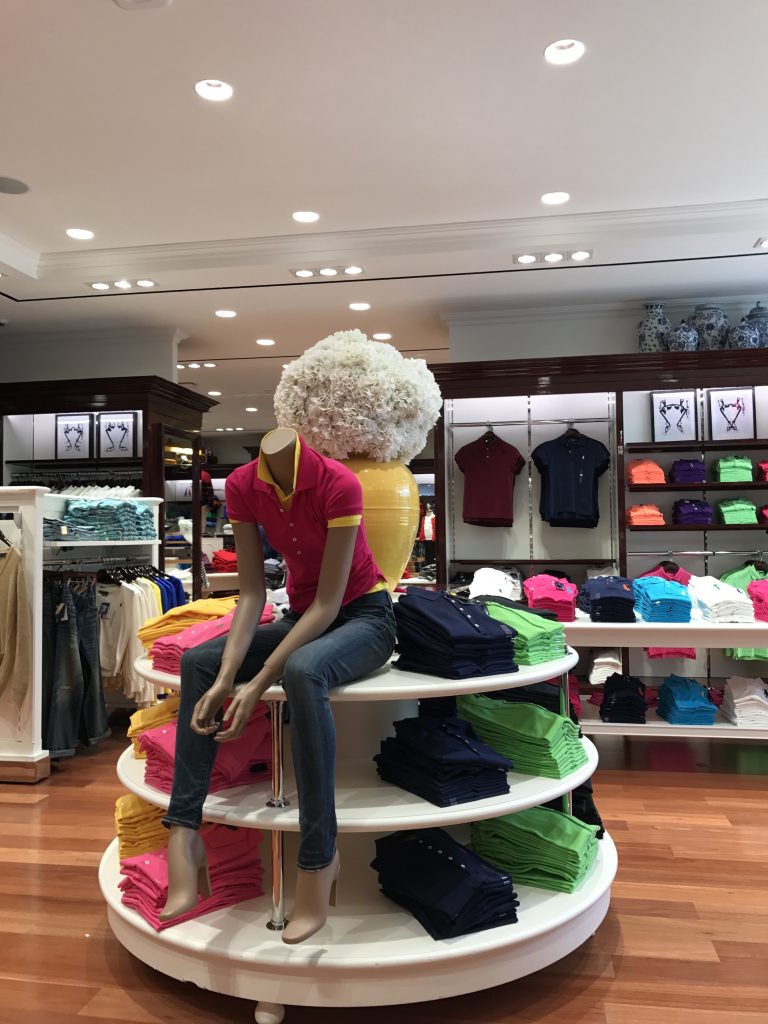 Shop Weekdays
If you really want to get serious, schedule some time to go shopping on a weekday. You will avoid the crowds, there will be less competition and the queue for a coffee will be shorter. Remember, new stock is delivered to stores every week, so if you are really committed, a number of trips will help you find the Outlet buy of your dreams.
With these five tips on how to shop Outlet like a pro, you will find yourself looking your best and feeling even better because you managed to save a few bucks too. There's no need to pay retail when Outlet centres such as Harbour Town Outlet Shopping Centre on the Gold Coast are on sale every day – because full price is so last season!
So, what have I nabbed lately?
Completely random purchase by me, but I saw this sweet little dress for my fur baby and just had to have it, doesn't she look sweet!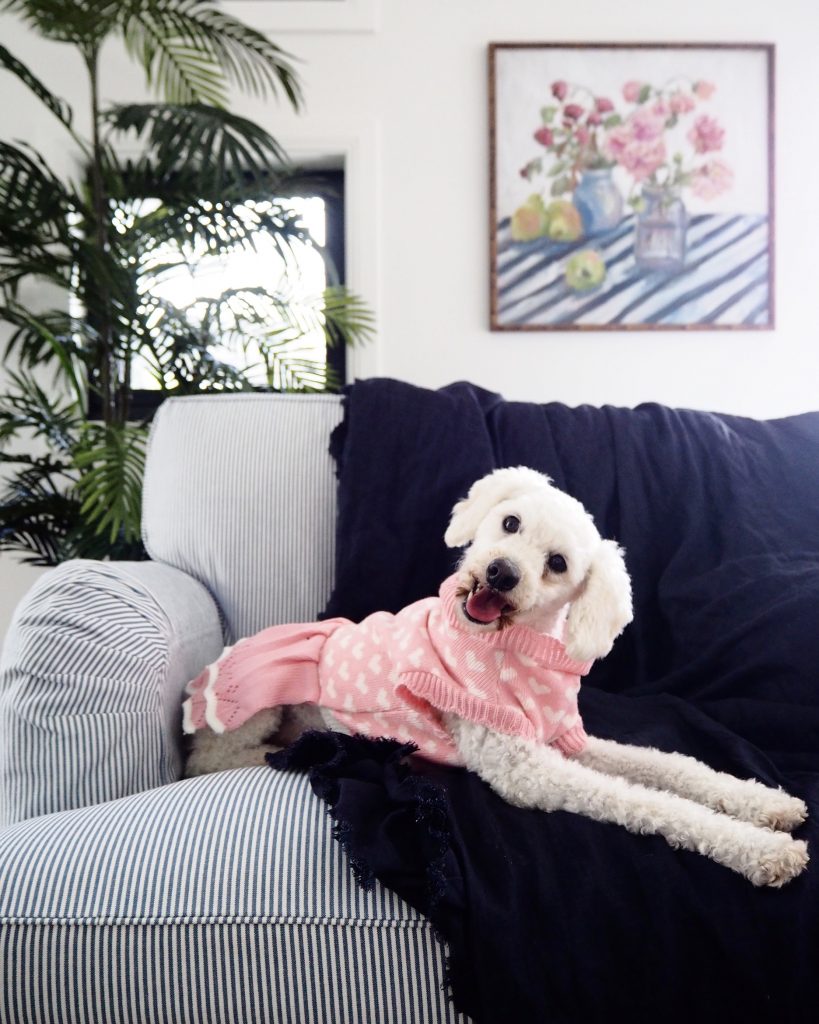 Other things that I recently bought from the outlets are Calvin Klein underwear for my girls, apparently they #NEED Calvin Klein. They are lucky it was 40% off or their #need would have become a #want and #neverhappening !!!
OK, So now you are armed with all the best tips I want to see your shopping purchases, make sure you leave a message, e-mail me or tag me on social media!
Happy Shopping!
Hayley x
Article written by Connor Wallace and published with permission.