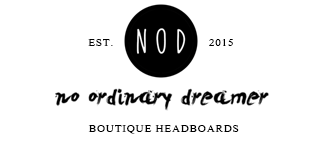 OK, so I'm not NOD, but I'm introducing NOD to you today, and I think your going to love it!
NOD stands for No Ordinary Dreamer, and the concept was dreamt up by Sydney gal Lauren Esplin.
Lauren's background is in journalism and digital marketing. She has reported on topics as diverse as mining and beauty, and marketed all types of products from luxury hotels to football apparel. Lauren decided she needed a change in her life. So, she drew on her professional skills and artistic strengths to create a new business that is fresh, friendly, colourful, innovative and unique. She created a business that she wanted to work for.
Lauren was aware of the changing trends in bed linens over the years, but noticed that headboards had stayed the same, she saw a gap in the market and she grabbed it!
Her ideas for creating a new headboard were simple. She wanted something beautiful and stylish while also being environmentally friendly. She wanted it to be off the ground to make vacuuming easier and reduce dust accumulation, and she wanted it to completely transform the space.
NOD is a range of bedheads that are easy to install and make a big impact. They are modular pieces, and are sent to your home in a little black box. They are easy to install and stick directly to your wall, which is great for small spaces as they don't take up any floor space. They instantly inject colour, personality and style into your space. They are hand made and hand painted onto eco-freindly balsa tiles.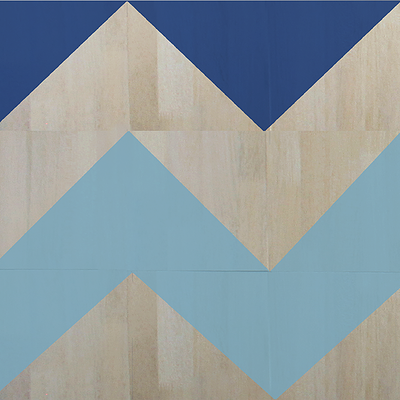 Lauren, who is also a supporter of small and local designers, recently launched her product with a fabulous photo shoot collaboration with some awesome local talent. Just have a look at these images featuring products from Australian designers including Kip & Co, Olli Ella, Milkcart, Bramwell Designs, Major Minor, One Two Tree and Staple & Seed and of course, the awesome NOD headboards. The shoot was styled by Lauren and shot by David Collins Photography.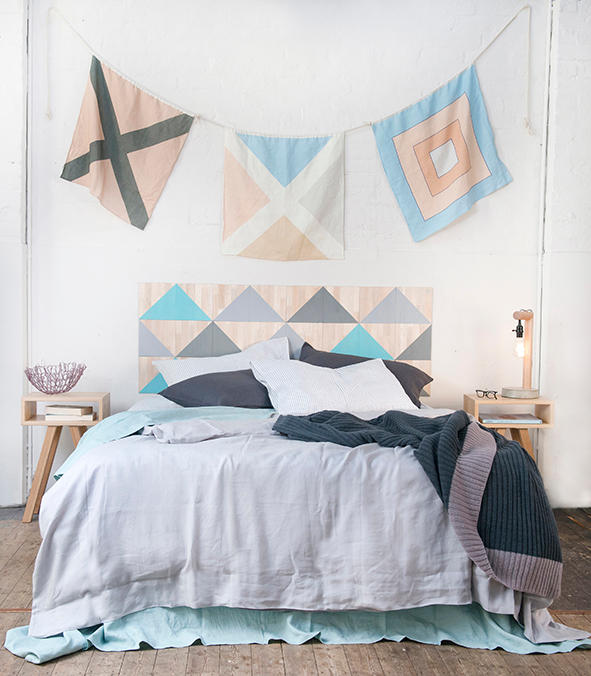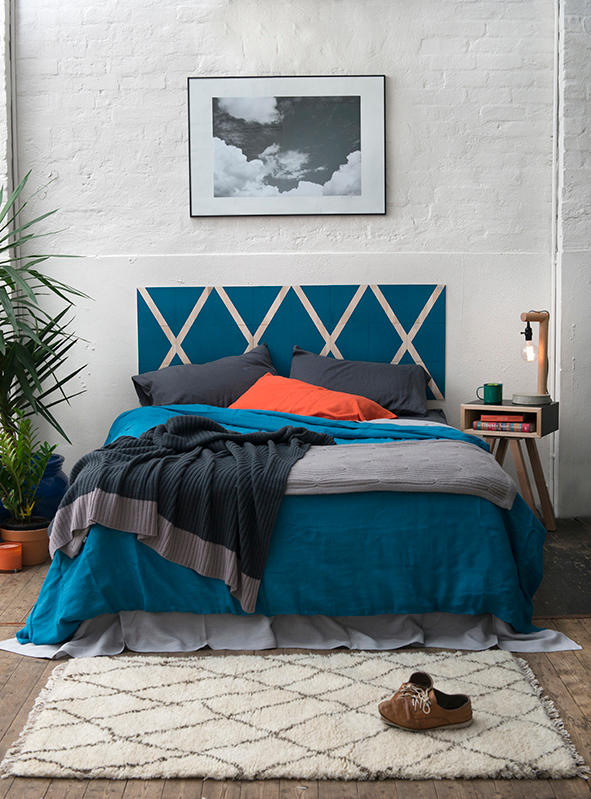 And Lauren hasn't neglected the kids either. The kid range is super fun, bright and bang on trend.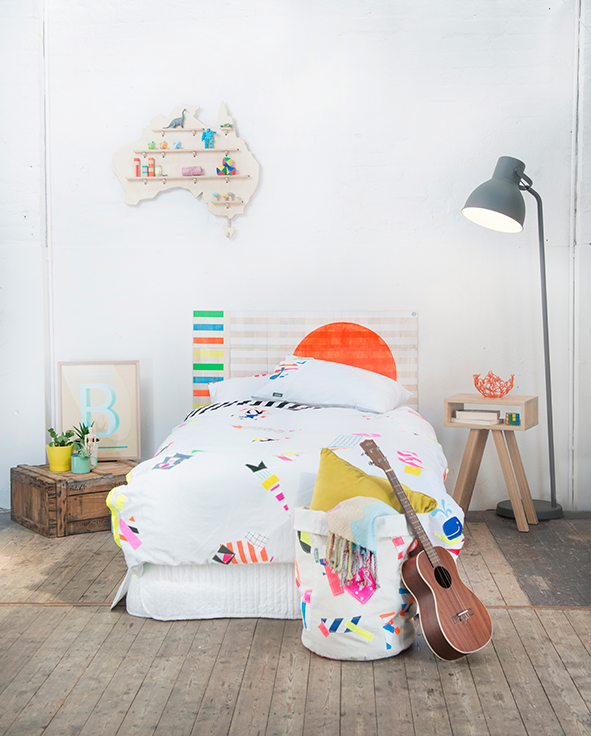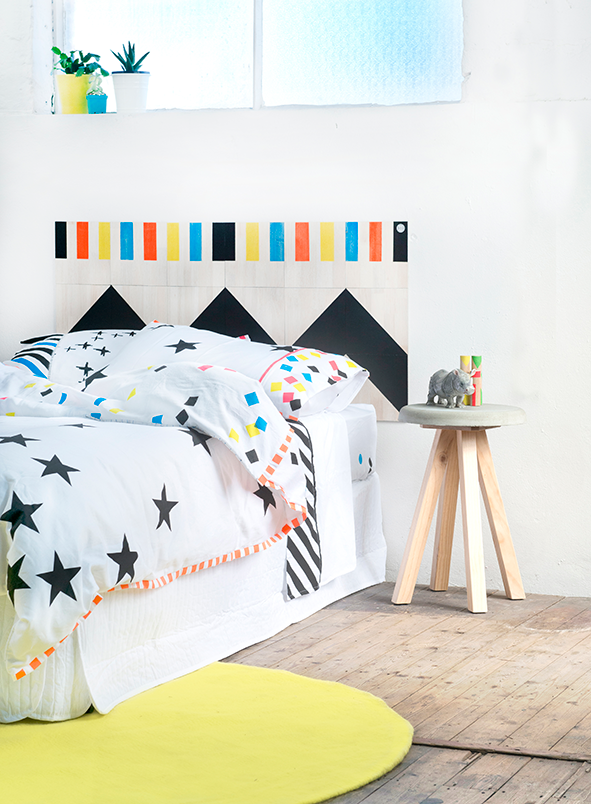 If you want to inject some NOD into your space, you can shop here.
Happy Shopping!
Hayley x