Recently while I was doing some talent scouting for my Instagram #mumlittleloves segment, I came across Loha Home, and I seriously stopped in my tracks. I featured Loha Home the very next day, I was so excited to share the beautiful art pieces with you all. Loha Home had such a positive reaction and so many of you asked for more details. So, I thought I would dig a little deeper and introduce you to the face behind Loha Home. Meet Penny!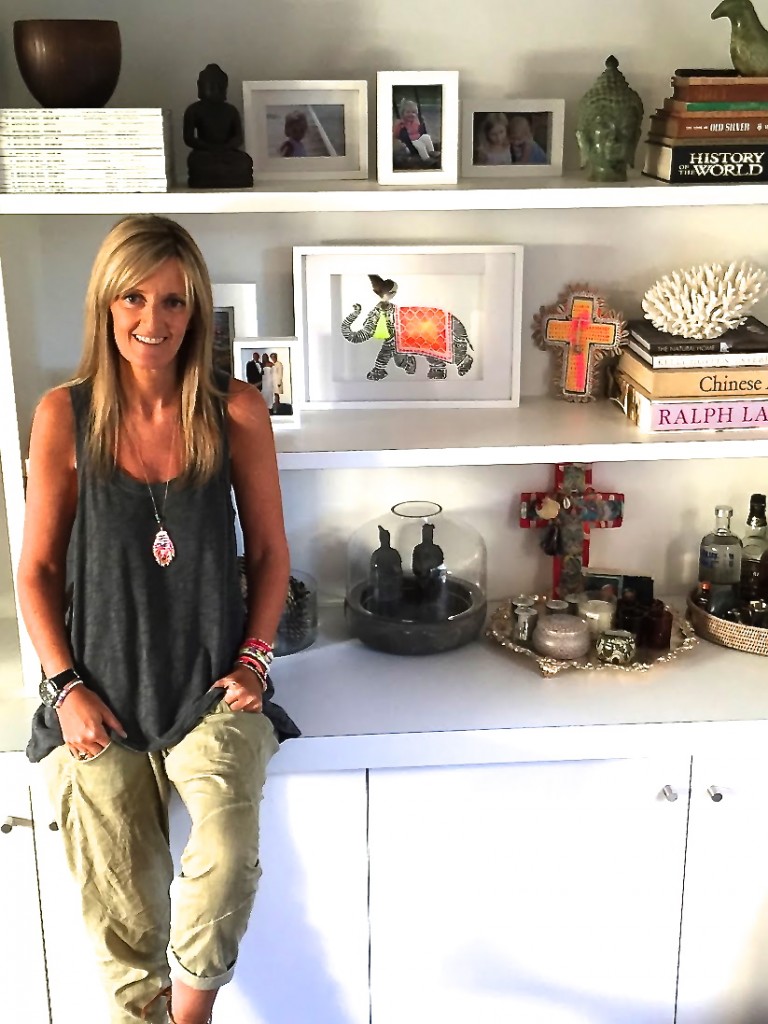 Penny, who has worked in the fashion industry for over 20 years,  is the face behind Loha Home. The business name 'Loha' comes from Penny's favourite word Aloha, which means Hello and Goodbye, as well as Love and Peace. In the Hawaiian language, Aloha stands for much more than just these words, it's deeper meaning is "the joyful (oha) sharing (alo) of life energy (ha) in the present".
Penny finds much of her creative energy from the beachside town of Torquay, where she recently moved to from Melbourne, with her husband and 2 daughters. She says "I have embraced the beach lifestyle and find so much inspiration around me".
Penny's pieces are embellished with objects that give them a 3 dimensional effect. "I love feathers, tassels and shells, plus I'm a sucker for a splash of neon" she says. These are some of the elements that make each and every piece of her art unique. They are individually created and embellished,  not mass produced, and that's what makes them so special. Prices start at $280, which is pretty fabulous for a framed, one of a kind, piece of art!
I am lucky enough to have one of Penny's pieces in my home, It is so much more stunning in person. It looks absolutely perfect next to my bed with my navy blue trellis wallpaper, don't you think?
Penny is currently working on her website which is coming soon, keep an eye out here at Mum Little Loves and I'll let you all know when it's live. You can also follow Penny on Instagram @loha_home. If you just fell in love with Penny's art like I did, your in luck! Penny has kindly extended an exclusive offer to Mum Little Loves readers – If you purchase a piece of art from Loha Home before the 20th February you will receive FREE courier postage within Australia! (Hint : Valentine's Day is fast approaching!) You can contact Penny at penny@loha.net.au
Happy Shopping!
Hayley x