This last year has taught us all a lot. Spending so much time at home has made us rethink the type of houses we want to live in. For my family and I, we realised that we don't want to live in a cold, over-style house where everything looks too perfect and shiny to touch. We wanted to create a home that felt warm, cosy, comfortable and inviting.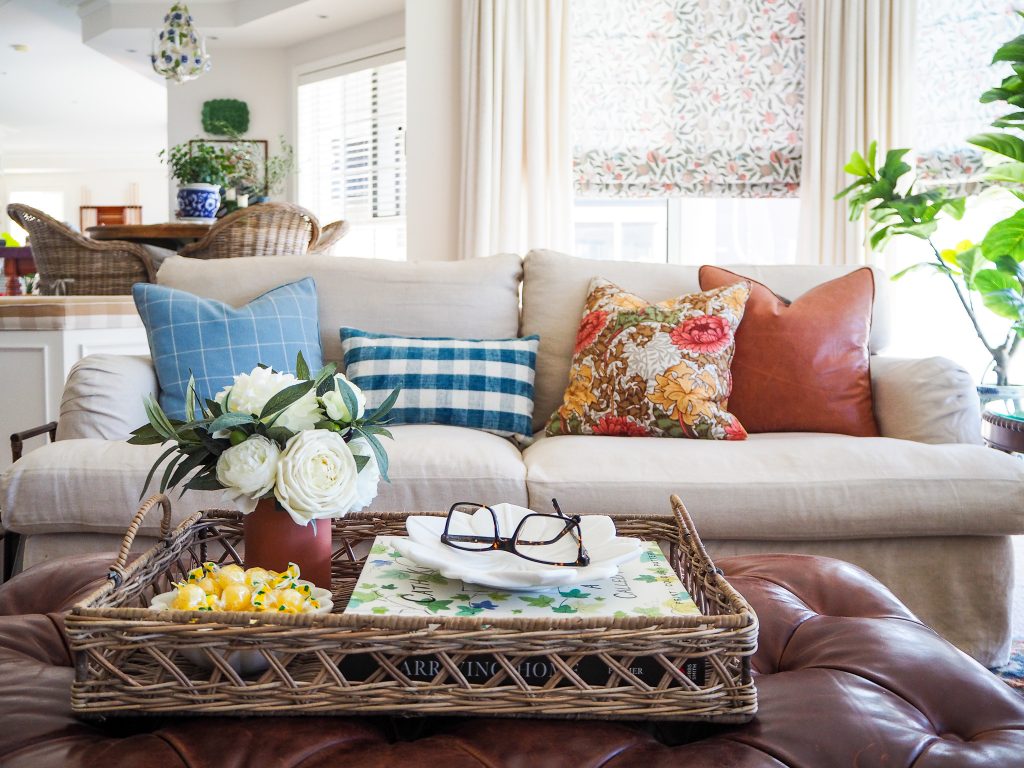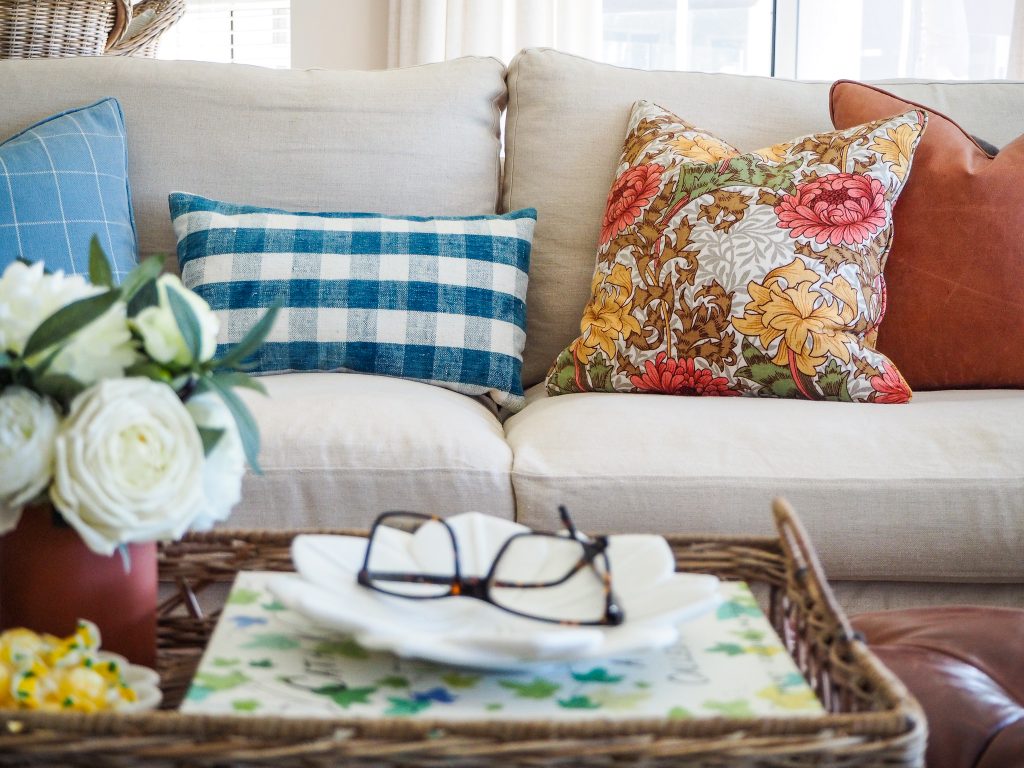 Lucky for us, we also moved houses at the beginning of 2020 and it's been a great opportunity to change our style and create a whole new look for our home. Unfortunately, we didn't win the lotto and we don't have any money trees so we are creating our forever home on a budget like most people.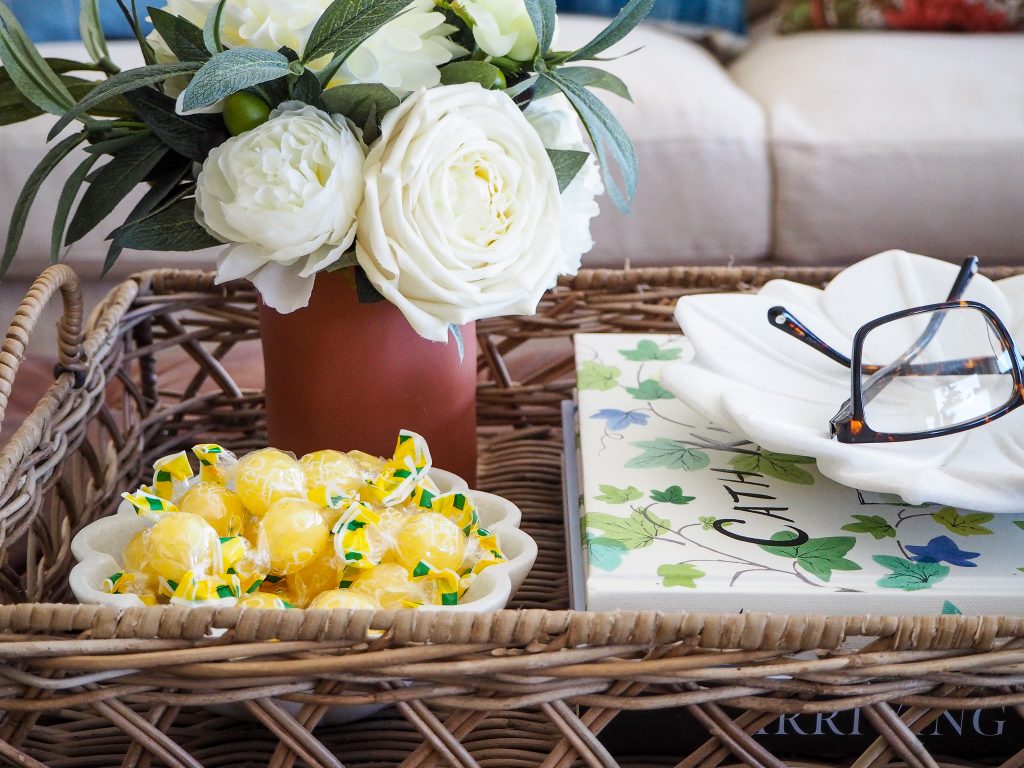 We have been doing this slowly, room by room, bit by bit and letting it evolve over time, waiting for the perfect pieces instead of rushing things just to get it finished. This week I put the final pieces in the living room and I am thrilled with the overall look we achieved in here.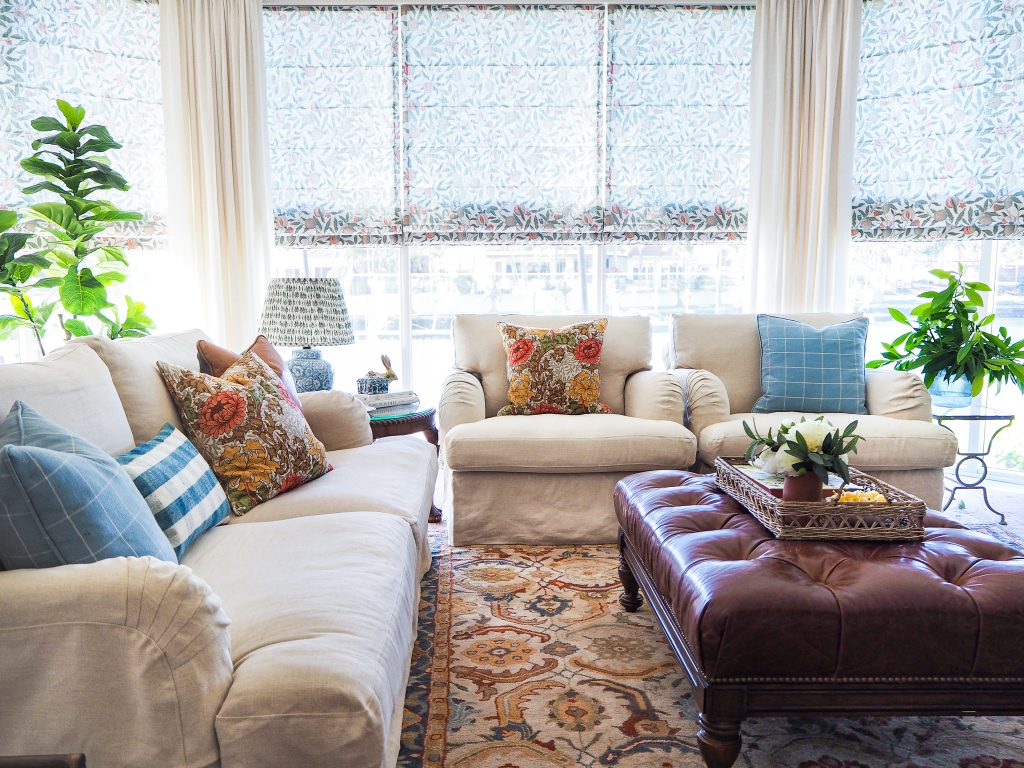 If you've been here a while you will know we changed the window coverings and transformed the fireplace when we moved in, you can see those before and after pics here and here, while those changes are amazing, it still didn't feel warm. It still felt a little coastal and cool.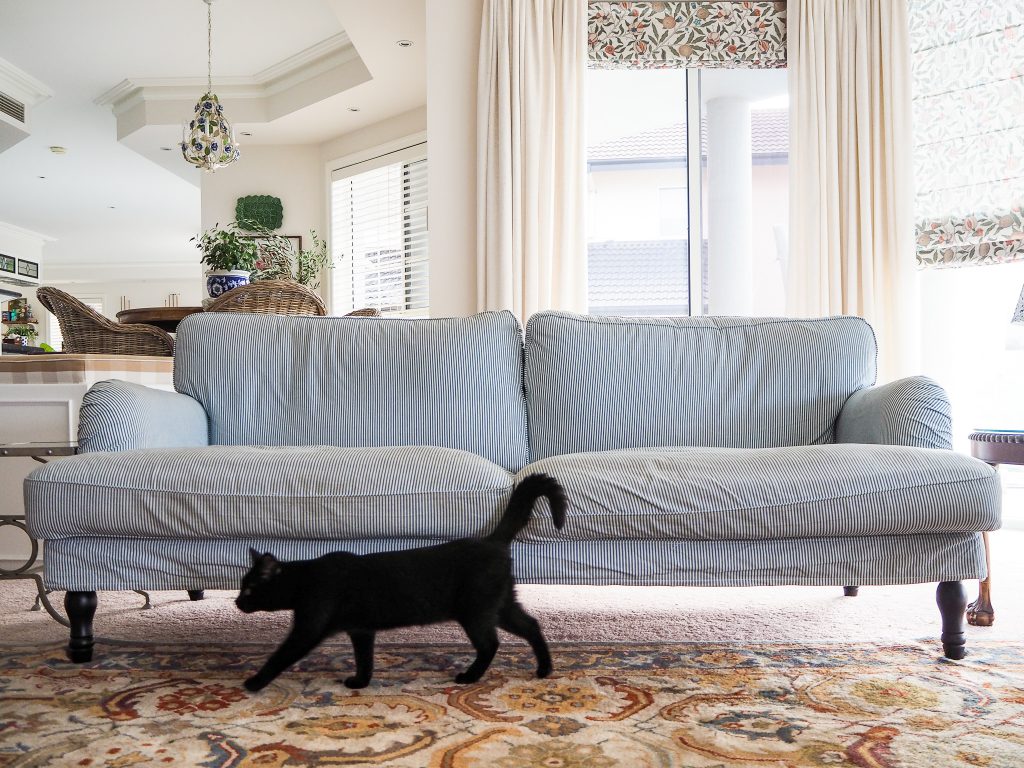 That's when I decided we needed to get rid of the blue and white striped sofa, while I love stripes, it just wasn't giving me the warm and cosy feel I was after. New sofas were not in the budget, and we still love our IKEA Stocksund sofas, so I knew exactly where to go – COMFORT WORKS. I have used Comfort Works in the past for some sofa covers and was thrilled with the workmanship and quality of them, so I had no hesitation in using them again for some new Stocksund sofa covers.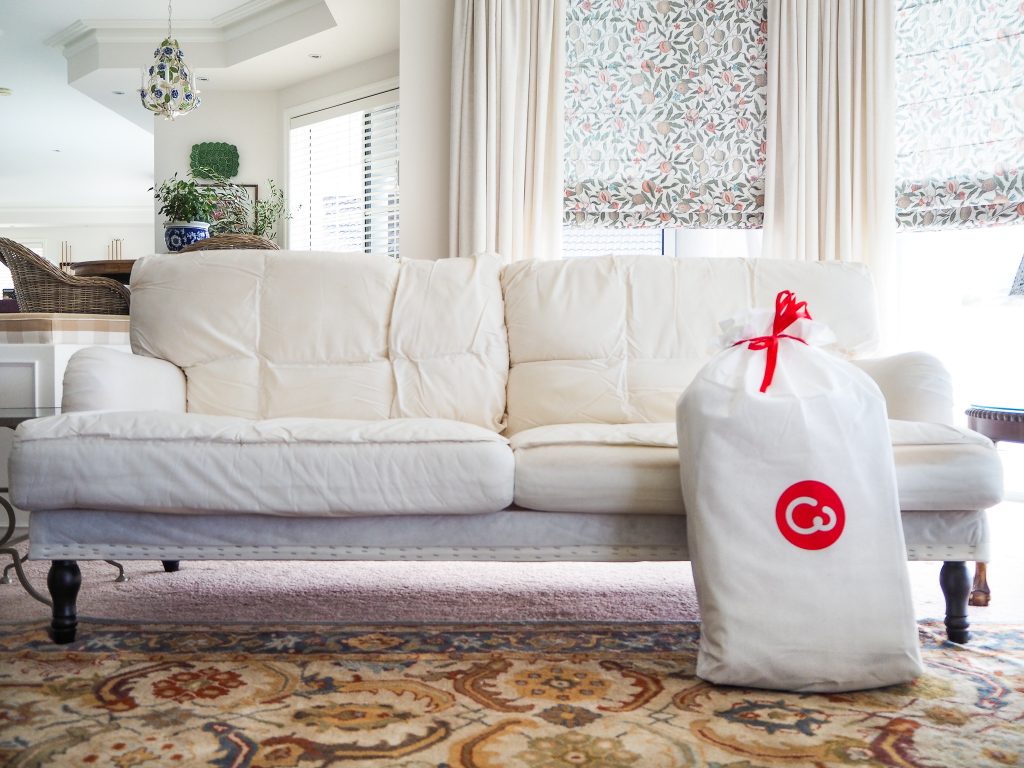 This is where the fun begins. There is so many options to choose from, it really is like designing a custom made sofa. Obviously, the base shape will depend on what sofa you have, they don't just make IKEA sofa covers, Comfort Works do covers for so many different brands and if yours is not listed on their website, they will work with you to make a custom slipcover just for your sofa.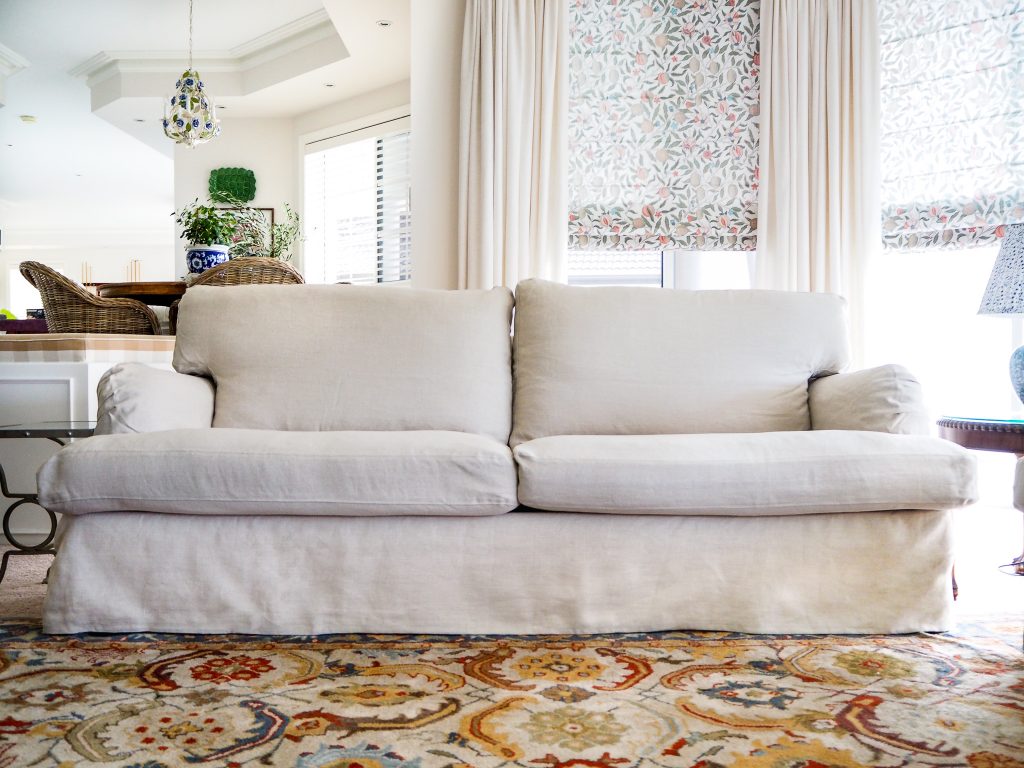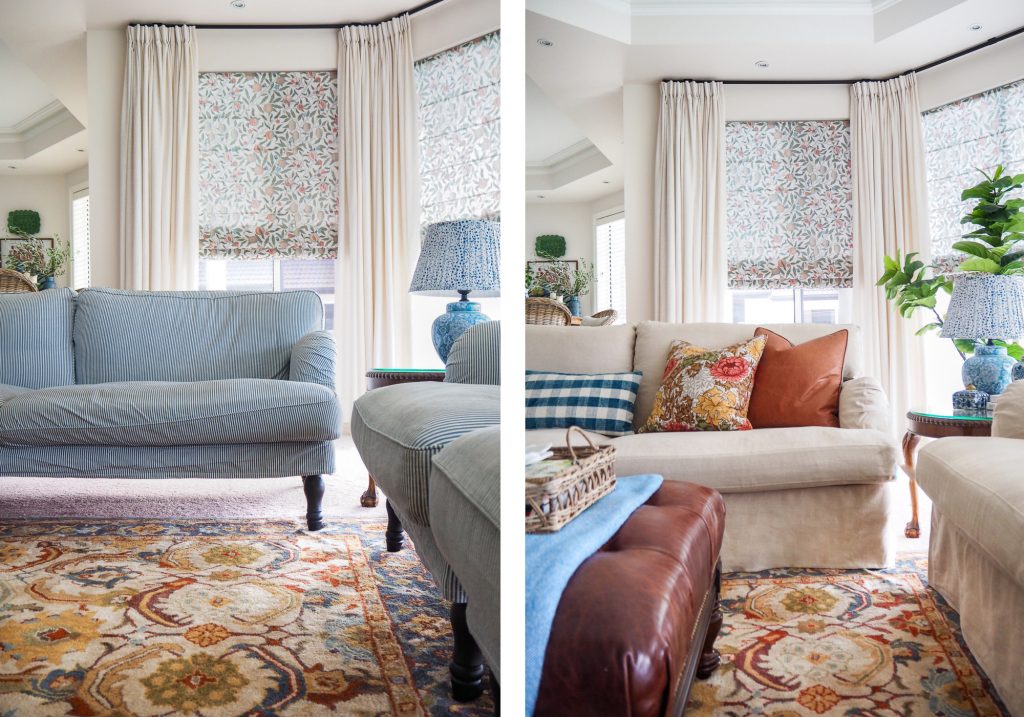 I have an IKEA Stocksund 3 seater and two armchairs. I found my sofas in the menu selections, then chose my slipcover style, There is 5 styles to choose from, the differences between them might be subtle, but it's these small details that help to create the exact feel you want for your sofa. For example, this time I chose a style without piping because I wanted it to feel very casual. I also chose a skirted style so we could really appreciate the way linen drapes so beautifully. I chose the minimalist style.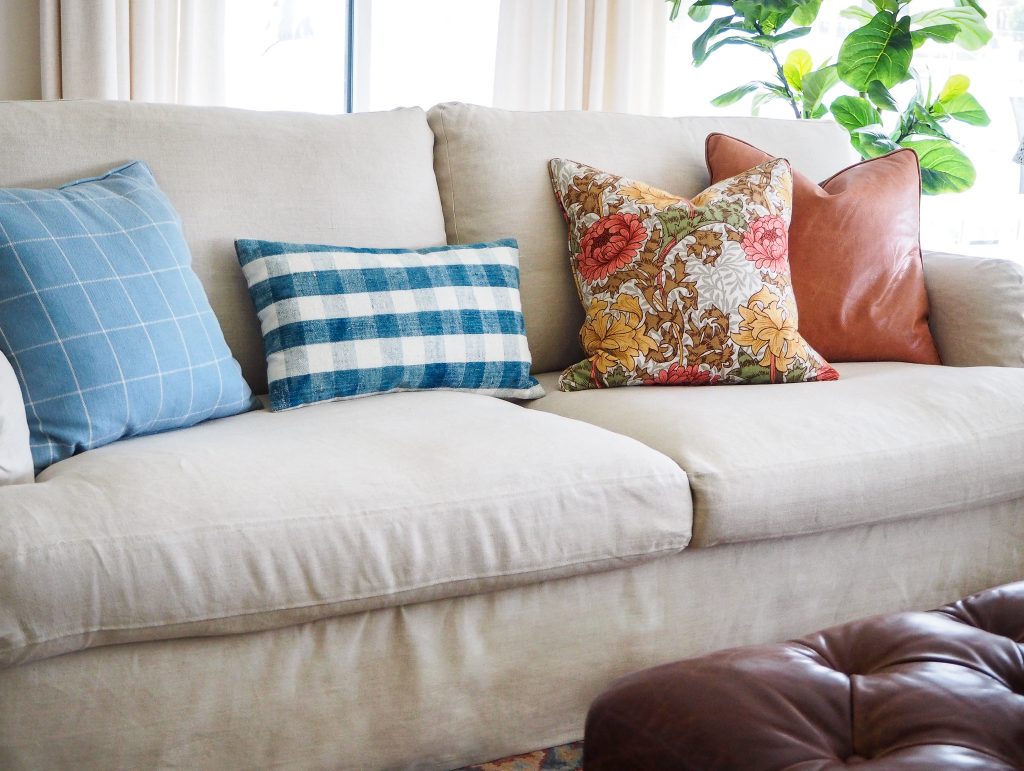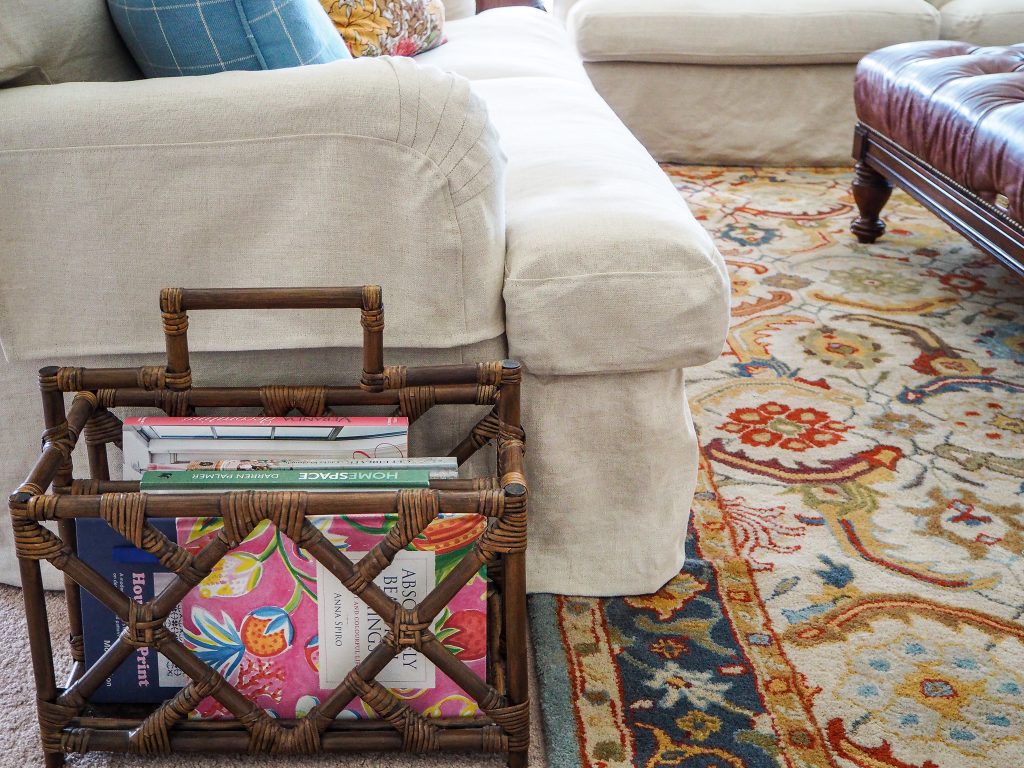 Then you chose your fabric.
If you are not confident choosing fabric online, you can order some samples from Comfort Works before you order your covers so you can touch them, feel the weight and texture and decide on a colour in your own space. I highly recommend doing this.
There is a big range of fabrics ranging from synthetics, to cotton, linen, velvet and leather, including a vegan leather option. There is also a great range of colours suitable for every style from modern to country, coastal or cottage and everything in between.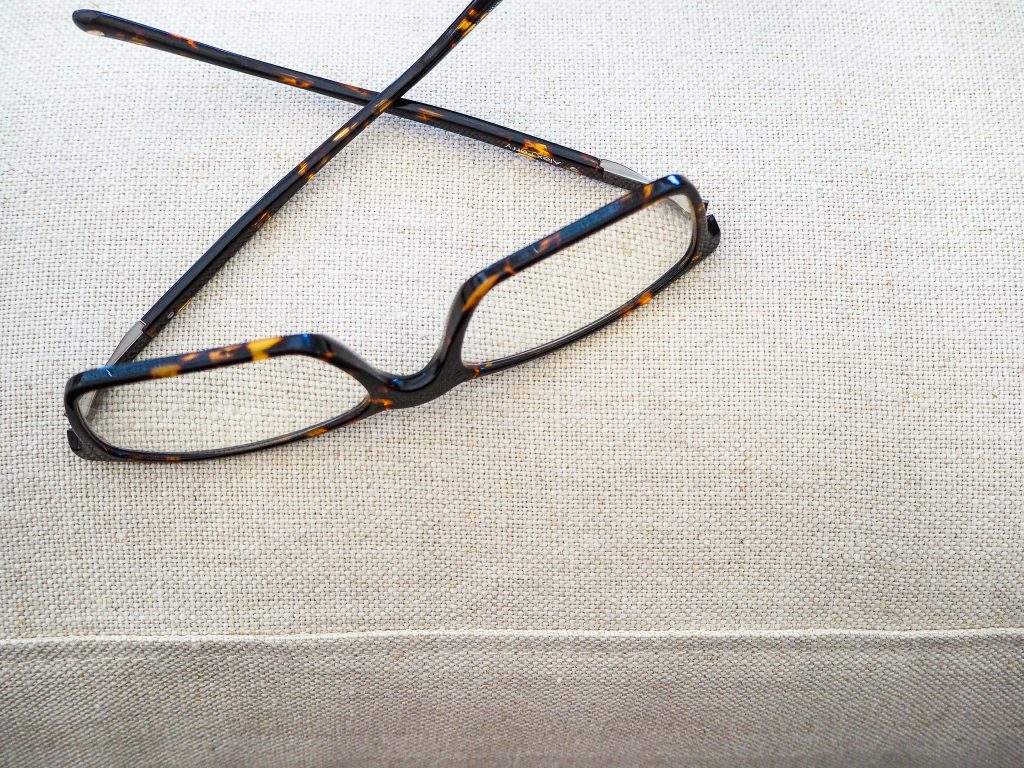 I chose the Pure Linen in Natural. I decided to lean into the relaxed vibe and embrace the crumpled linen look. It's a beautiful fibre that I really love in other places in my home, we sleep in linen bedding and I use linen on my dining table. It is soft and cool, it washes well and is durable enough to withstand a busy family with kids and pets.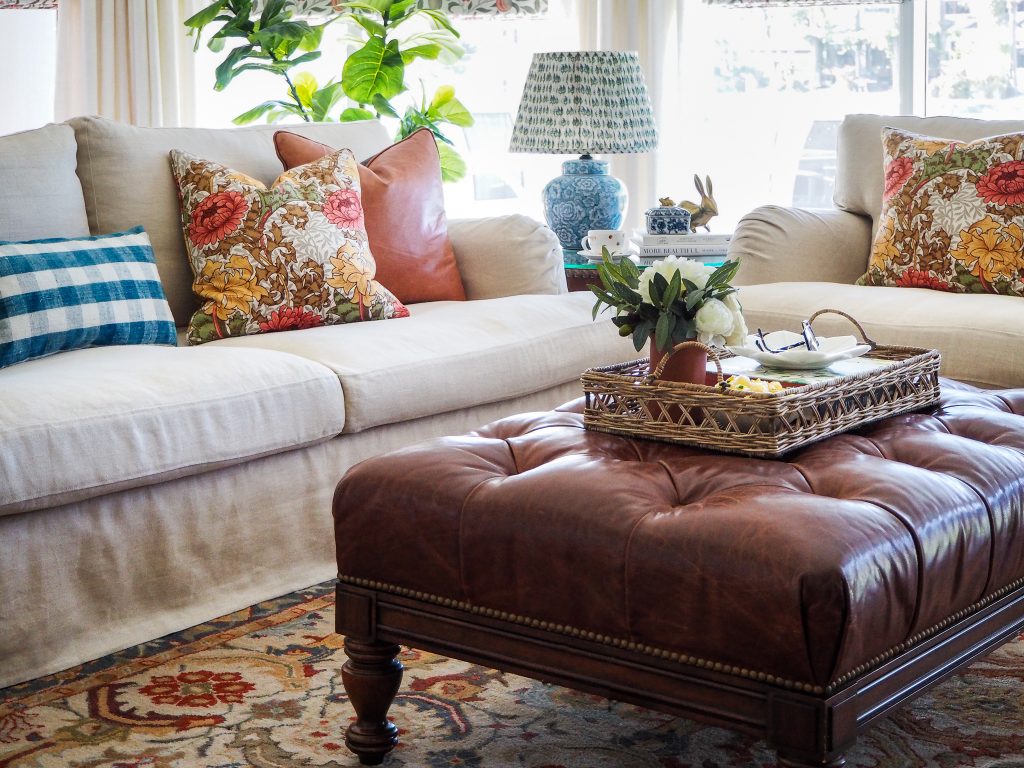 I finally feel like this room is finished. It has evolved slowly and the sofa covers are the perfect finishing touch to the space. They have transformed this room from a cool space with a summertime vibe, to a warm and cosy space that works well with the fireplace, window coverings and rug.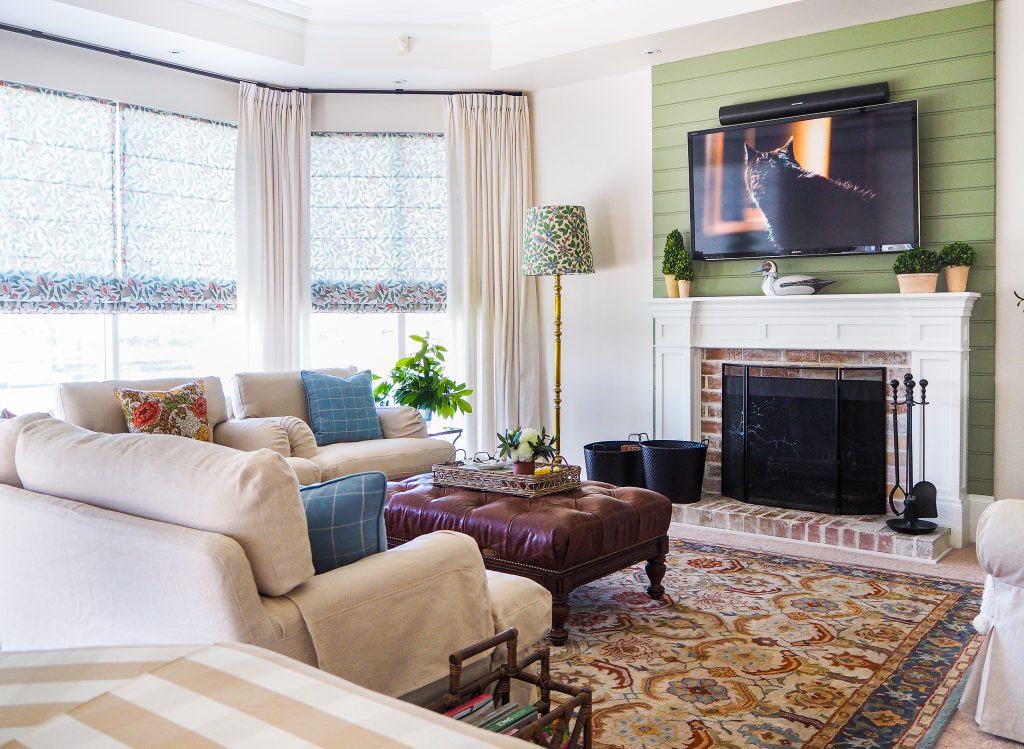 Once again, I am thrilled with my new slipcovers. The whole experience from receiving my samples, ordering online, then unpacking and fitting my covers has been fabulous.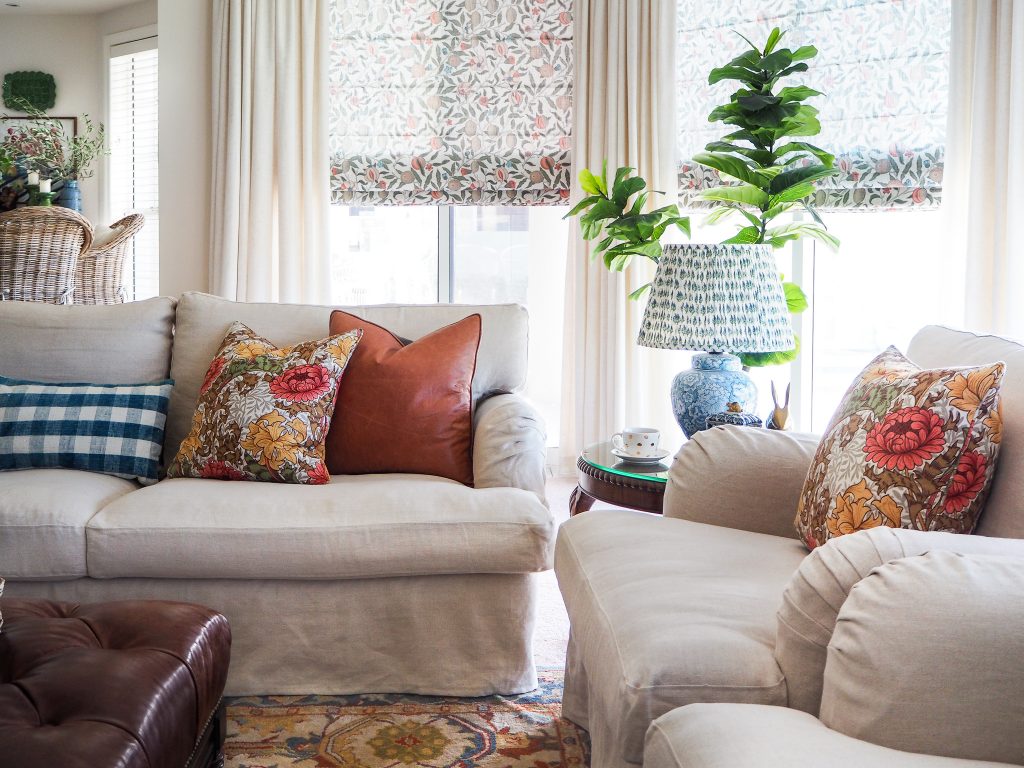 If you are ready to give your sofa a facelift, you can create your custom sofa covers and get an instant quote here.
Happy Shopping!
Hayley x
DISCLAIMER – I was gifted my sofa covers from Comfort Works. I chose my own style and fabric for my covers. All opinions are 100% my own.