For the last couple of months I've shared my five favourite small businesses from y hashtag #mumlittleloves on Instagram, here on my blog.
You know I love to support small businesses, and I know you know how important it is for us all to do so. I'm attempting to make it easier for you all to find the little businesses with my #mumlittleloves hashtag on Instagram and Facebook, if your looking for something in particular, please let me know and I'll see what I can find for you.
Here's my favourite little businesses from April, there are some great gift ideas or maybe you could just spoil yourself!
MARI BRAY CERAMICS
Mari is the gorgeous Japanese Brazilian face behind Mari Bray Ceramics. She completed a Visual Arts Bachelor in Brazil before meeting her husband and calling Australia home.
All of her pieces are handmade in her home studio on the Gold Coast in QLD. They are all one-of-a-kind due to the unique process in which she combines hand painting with vintage transfers resulting in a beautiful work of art.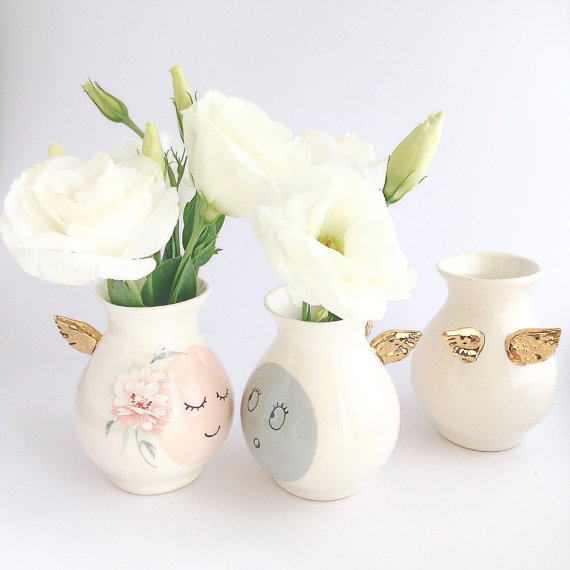 Mari specialises in Moringas, or ceramic water jars with a cup. They are perfect to be placed on your bedside or desk to keep water fresh and handy.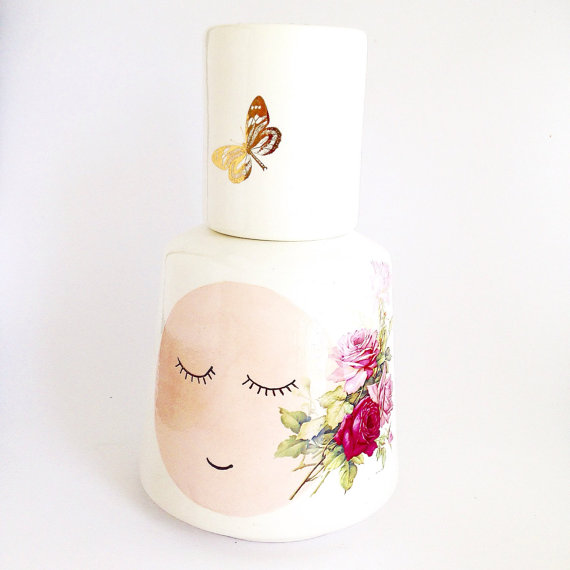 UBERKATE JEWELS
"Uberkate is the spirit of relationships, connecting families, friends and loved ones through personalised handmade jewellery"
Uberkate was born is 2003 when the designer Kate Sutton created a range of unique, personalised jewellery. The company was launched with Kate's signature piece, the Ubercircle, which is still a bestseller to this day. The Ubercircle symbolises the endless flow of love between those people whose names are embossed in the precious metals.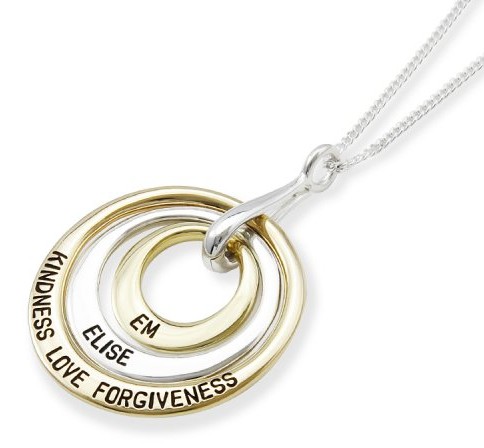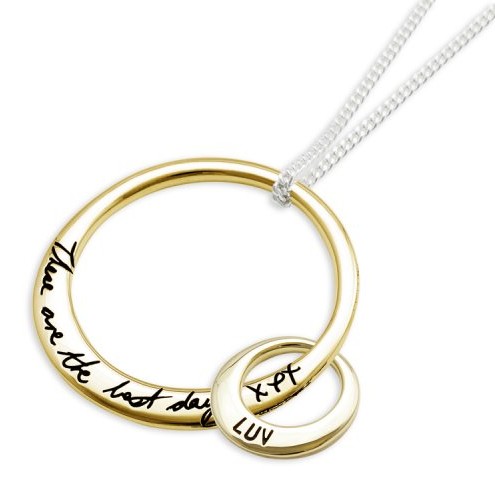 Uberkate now have an impressive range of jewellery for women, men and children. They have the perfect piece for every occasion. All pieces are made in Sydney, Australia using only the finest precious metals.
RACHEL CARLEY CERAMICS
Rachel's ceramic design practise is based in Auckland, NZ. Her collection developed from an interest in collecting, revising and re-casting rejected tablewares.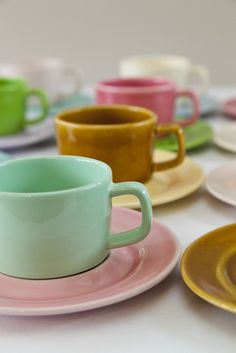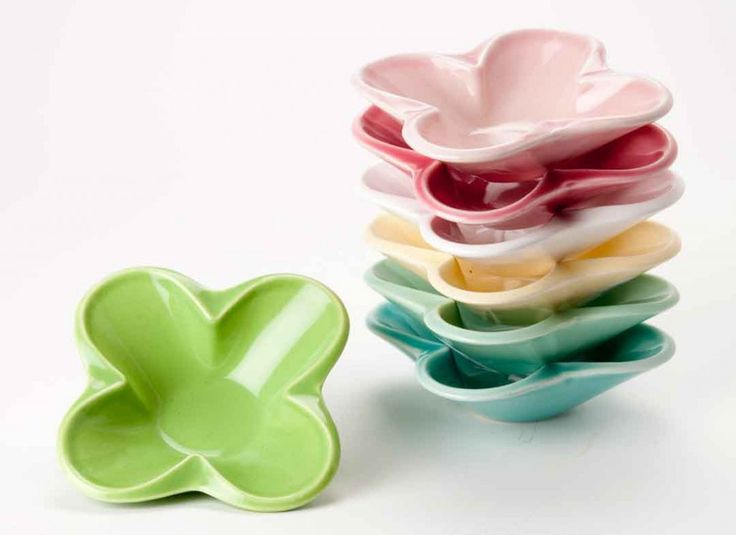 Rachel's colourful range of ceramic tableware is made to be mixed and matched to create a different dining experience.  Rachel encourages you to mix her pieces in with your existing china collection. 
ROWING AND CO.
I admit it, I am an absolute sucker for a Daddy and son in matching outfits. I try to do it as often as possible with my own hubby and son, but besides their collection of matching polo shirts, I find it hard to find matching gear. Until I found Rowing and Co.
Rowing & Co. have created a unique collection of swimwear. They are an australian-based store who incorporate the culture and style of the beachside lifestyle into their mix and attitude. Their designs are original and fun, intended for all ages from babies and kids to their older brothers and their dads.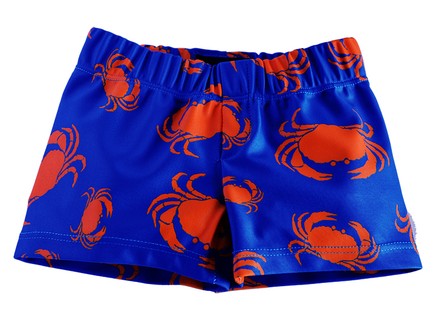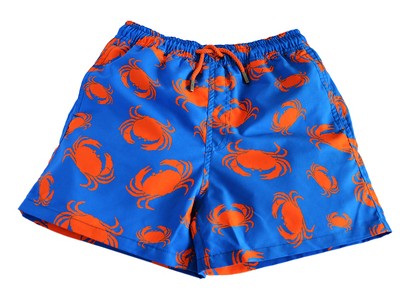 This is such a cool range for boys, with fun prints and great quality fabrics and finishes.
BRIGITTE MAY ART
Brigitte May is a talented artist / illustrator. Her work is quirky and endearing. Some of my favourites are her watercolours of animals floating away tied to balloons in her Far Far Away series.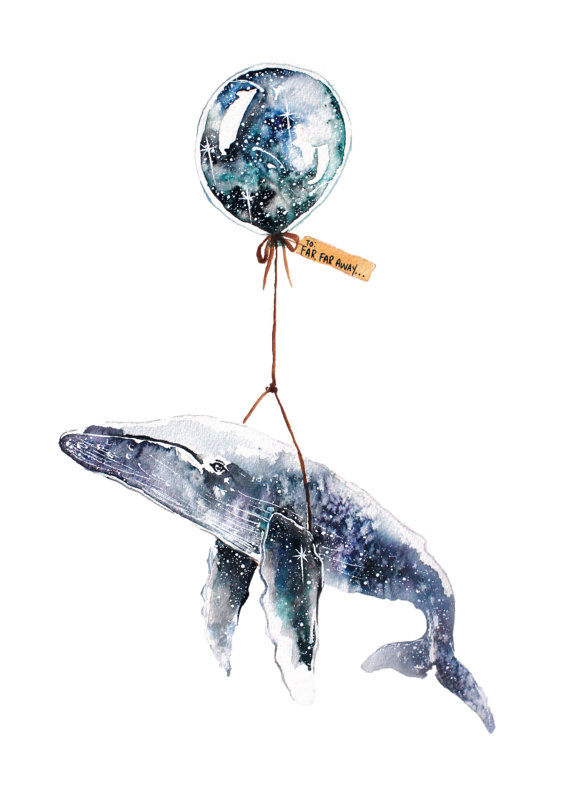 She also created the gorgeous art on the 'Nest The Label' teacups.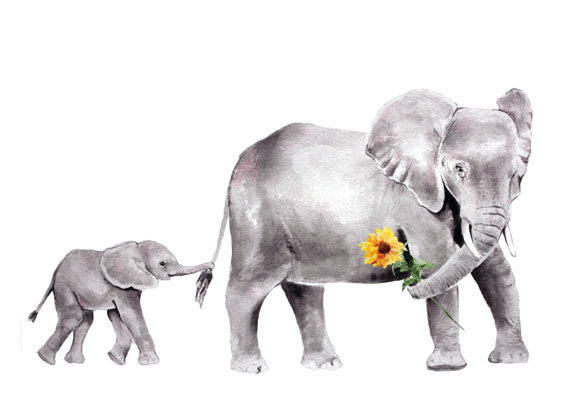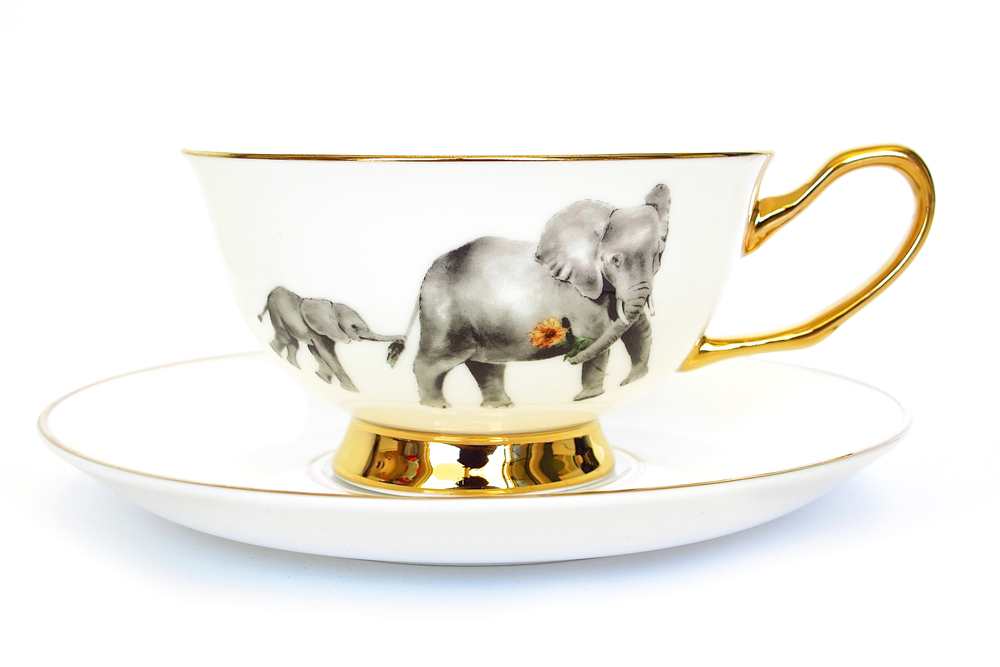 She has a endearing range of prints available on her Etsy shop. I love them all!
Did you find something? Click on the pics to begin shopping, and enjoy!
I would also like to take this opportunity to answer a couple of questions I get asked regularly.
"Do you get paid to feature products?" No, I don't. I feature products that I like or feel that my followers will like. I prefer to feature products that I have personally seen or used as I would hate to promote something that is of inferior quality or is not as it appears in photos. I want my followers and readers to trust my judgment on products.
Will you do promotional post in return for products? Yes, If I believe the product is of interest to my viewers. If I come to an agreement with a business to promote their business in return for a product I will disclose it as a 'sponsored post'. Be prepared, If I do a sponsored post I will ask for a special offer for my readers, there has to be something in it for them too! Occasionally, I receive gifts with no prior arrangement to promote the product, If I choose to share these with you it's because I genuinely love the item.
How do I get on #mumlittleloves? Simple! Tag me on Instagram, send me an e-mail, leave me a message, send me a sample, just alert me to your product. If I think my readers and followers will like it, I'll feature it on Instagram and Facebook, and maybe even my blog!
Hayley x