Do you have kids, a messy pet, or maybe a partner that can't seem to remember to take his work boots off? I do, and I find myself constantly making compromises between style and practicality when it comes to decorating my home. Especially with floor coverings!
Not any more! You won't believe the durability and performance of this indoor/outdoor rug range I've discovered. To be quite honest, I didn't believe it until I tested them myself. They are scrubbable and bleachable, yes I said bleachable!
So, next time your red wine drinking friend that talks with his/her hands, splashes half their glass onto your beloved rug, you can literally pour bleach on it and scrub it off! I know right, this changes everything!
No more choosing the dark rug with a busy pattern to hide all the marks, now you can choose a white stripe or a pale blue pattern, and there's no need to compromise on style.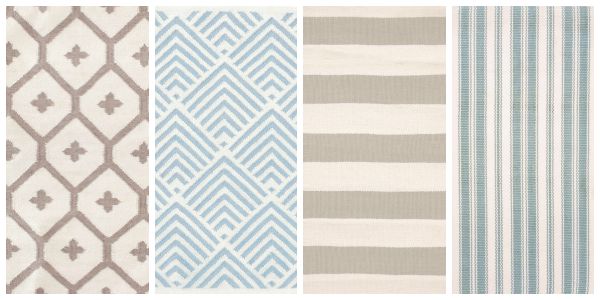 Dash and Albert was founded in 2003 by Annie Selke. They offer a beautiful selection of cotton, wool and blended rugs suitable for indoor use or indoor/outdoor use.
Winton House is our very own proud representative of The Dash & Albert Rug Company in Australia.
Winton House was started by the lovely Sarah Price in the summer of 2009 after returning to Australia. She had been living in the USA for nearly 10 years with her family. Sarah found her passion for architecture and interior design while living in Texas and Colorado, USA. She was inspired by the beautiful, traditional world of American fabrics, textiles and homewares. One of her most exciting discoveries was The Dash & Albert Rug Company and she quickly adorned her own floors with their gorgeous rugs.
Upon returning, she wanted to bring some classic American style to Australia with beautiful, quality products. She knew Dash & Albert was the perfect fit for our Australian lifestyle and so, Winton House was born.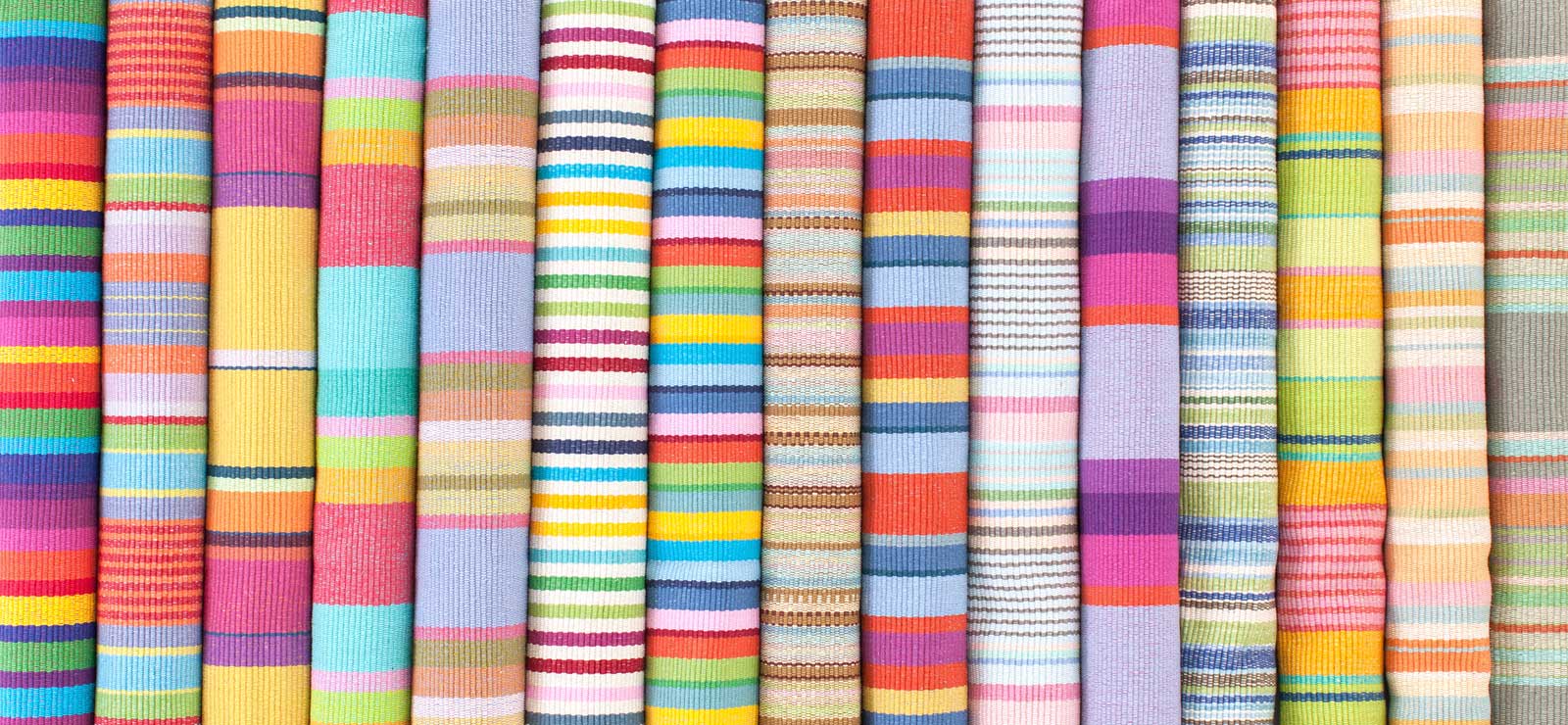 Now, earlier I was babbling on about how amazingly durable these rugs are, and let me tell you, we have put ours to the test already! Thanks to Holly jumping on the table and pulling Orly's leftover dinner onto the rug, EEK! Naturally I panicked, but remembered I had seen a 'Care and Maintenance' tab on the Winton House site when I was deciding on my rug. I urge you to wash the video here, this is really how easy it is to clean these rugs, like truly!
Without getting all technical on you, the Dash & Albert Indoor Outdoor rugs are made from 100% polypropylene. Although you might see other rugs made from the same thing, it is the manufacturing process that makes theses rugs so superior. The recycled fibres are produced by spinning and twisting techniques to form a yarn, which is then woven into a rug. They compare this process to that of thread counts in sheets, the higher the thread count, the softer and stronger the sheets, and we all know how good sleeping under 1000 thread count sheets are, so luxurious!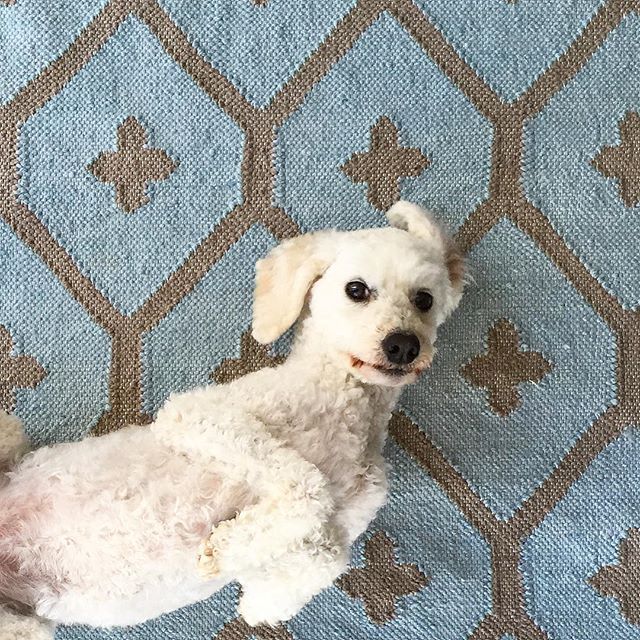 If you think you will have a limited selection of these amazing indoor outdoor rugs, you are very wrong. They have so many styles and colours, you will have no problems finding the perfect rug. The only problem you will have is deciding on one!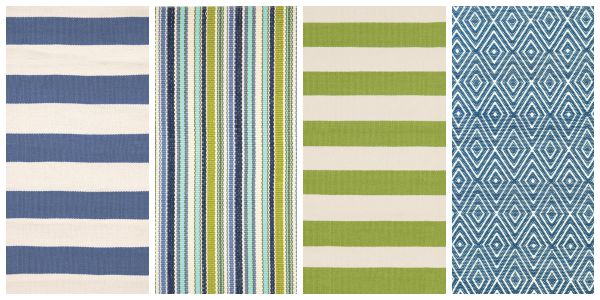 If you would prefer a woollen rug, Dash and Albert have you covered there too. They have a heart stopping range in brilliant colours and pretty patterns. You can choose from hooked, micro hooked, woven hand knotted, tufted and tufted and carved designs. They are durable and long lasting. There is a style to suit any home. Here's a few of my favourites.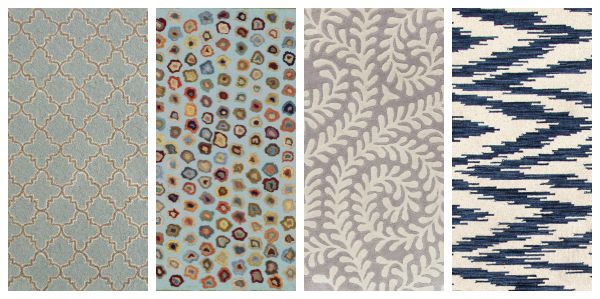 Or maybe you'd like a cotton rug? Crafted from 100% cotton, these hand loomed and flat weaved rugs are lightweight, affordable and reversible. I had one of these in my daughters room in our last house, it was there for a couple of years and I loved the pop of colour it added. I'm currently on the hunt for a new spot because I love it!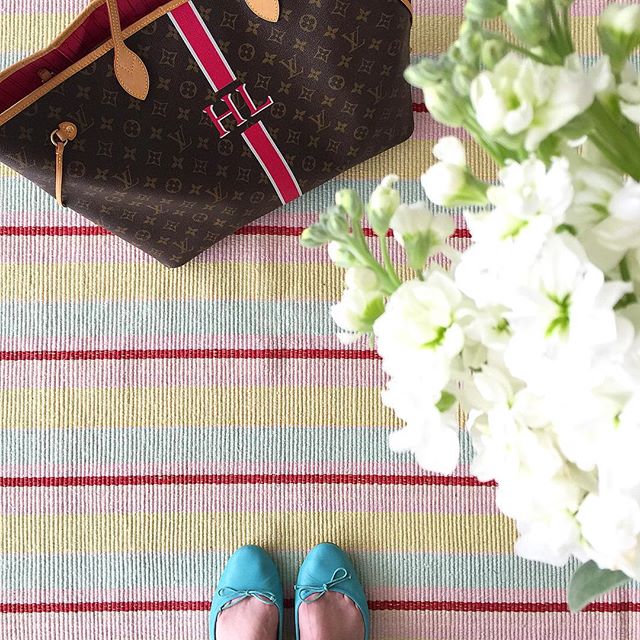 Here's a few more that I think would add some personality to any room.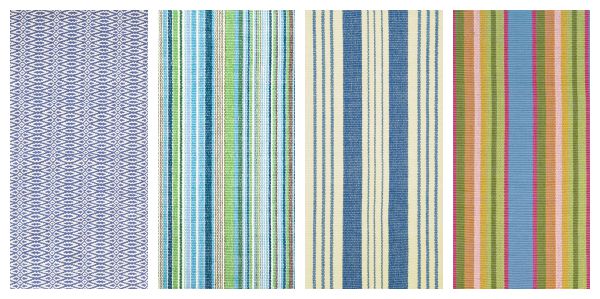 And lastly, we all love a jute rug. Dash & Alberts range is made from eco friendly, all natural jute. Winton House stocks the classic, natural jute rug, but they also have jute with a twist. Isn't this Marco Juniper a fun variation of a plain jute rug!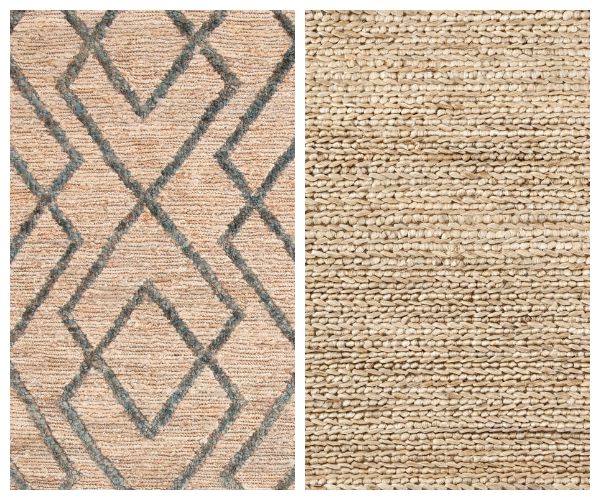 And here's the most exciting bit, are you ready ….
Firstly, Sarah and Winton House are giving you all a 10% discount on any rug purchased between now and midnight on the 6th September. Just use the code MLL10 when checking out. RUN, Don't walk! 
Secondly, Sarah is giving 3 of you lucky readers an indoor outdoor rug of your very own, I know right, so exciting!!!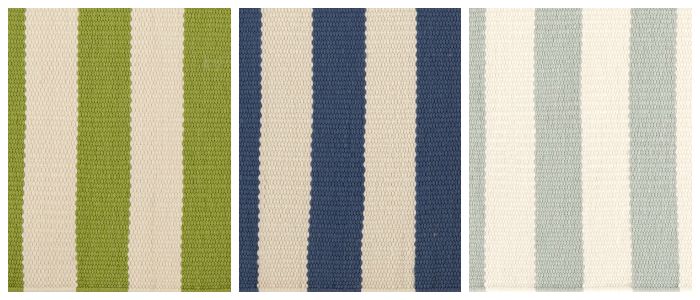 First prize – 1 x Trimaran Sprout in the 182 x 274cm size, valued at $815
Second prize – 1 x Trimaran Denim in the 121 x 182cm size, valued at $375
Third prize – 1 x Trimaran Light Blue in the 60 x 90 size, valued at $110
Here's what you need to do – Pop over to the Winton House website and have a look around, choose your favourite rug, come back here and leave a comment telling me which one you love and why. Alternatively, you can take a screen shot of your favourite rug from the Winton House website and post it on Instagram with the hashtag #mumlittleloveswintonhouse also telling us why it's your favourite.
Entries close at 5pm on Sunday the 6th September and the winner will be chosen thereafter.
Good Luck!
Hayley
*This promotion isn't sponsored, endorsed, administered by, or associated with Instagram. You must be following both @wintonhouse and @mumlittleloves on Instagram. If you account is private, please DM me a screen shot of your entry. 
*Competition begins 6am, 28/08/2015 and ends 5pm, 06/09/2015. Winner will be announced on Instagram and this blog. Competition is open to Australian residents only. Competition is a game of skill and the most creative entries will be deemed the winners. Winners must contact Sarah at Winton House by e-mail on sales@wintonhouse.com.au to claim their prize within 7 days of competition draw. Prize is not redeemable for cash.
* My beautiful Elizabeth Blue rug was a generous gift from Winton House.