You guys really love this range!
I get it, I am totally obsessed too!
The new Aerin and Williams Sonoma collection has landed in Australia and it is all kinds of incredible. Inspired by summers at her family's Hamptons home, Aerin has created another stunning collection.
I unboxed it on my Instagram story a few days ago and I have had so many people ask me about it. I even had a lady stop me in my local supermarket and ask if it is dishwasher safe, ha!
I have the Ardsley range, an amazing blue and green floral design with various patterns to mix and match. It looks fabulous layered together or paired with plain colours.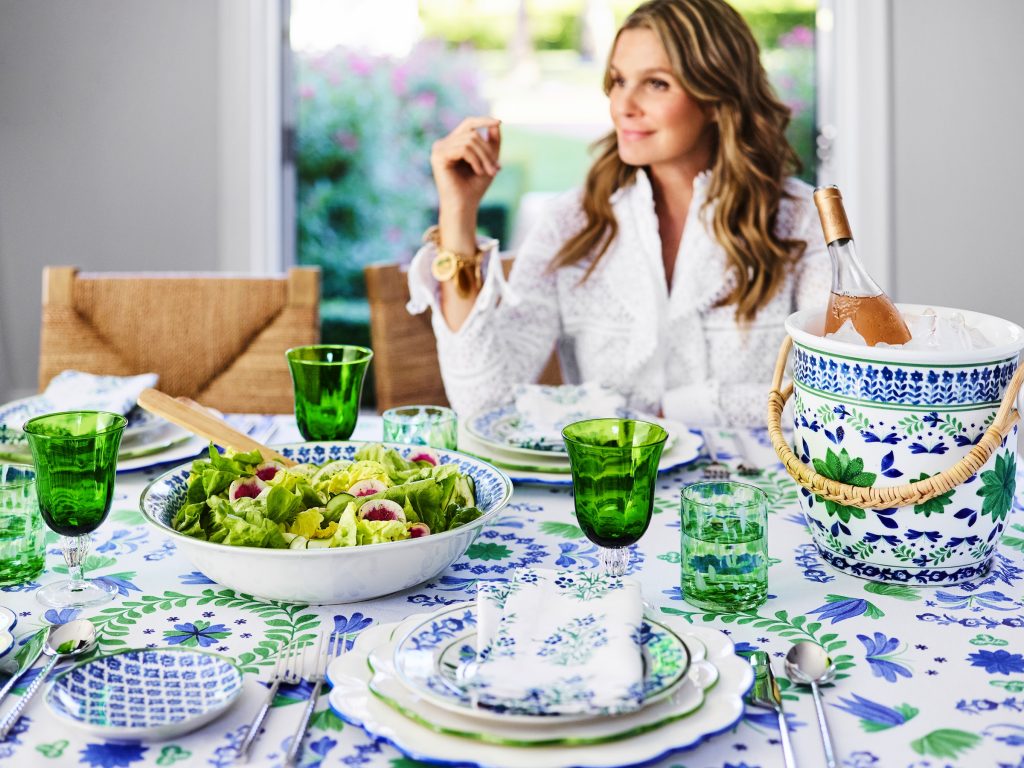 I thought I'd do a quick post here and answer some of your questions so everyone can see (and I can stop repeating myself). Let's go …
Is it dishwasher safe? – Yes!
Can I use it in the microwave? – Yes!
Did you use a filter on your stories to make the colours more vibrant? – No, the colours are true.
Is the base colour pure white or off white? – I would say off white, but not a yellow or creamy white. It should mix well with most white dinner sets if you like to mix and match.
Will the green work well with my cabbage ware? Yes, it is the perfect green!

Can I mix and match it with the first Aerin collection? Most definitely! I think this collection is one that can be mixed with lots of different design, the more layers the better!
Are the napkins embroidered? This collection has a few different napkins available including a block-printed Floral Print cotton option, the Ardsley linen-cotton blend option and an Embroidered Floral Set. The first two are not embroidered, the last set is. I have just ordered them, so stay tuned on Instagram and I'll show you when they arrive.
If you could only buy one piece what would it be? For me, I think the Champagne Bucket is the most versatile piece. I will use mine for champagne (of course), fresh flowers, plants or just sitting on my table. If you have a bar cart, the champagne bucket is essential!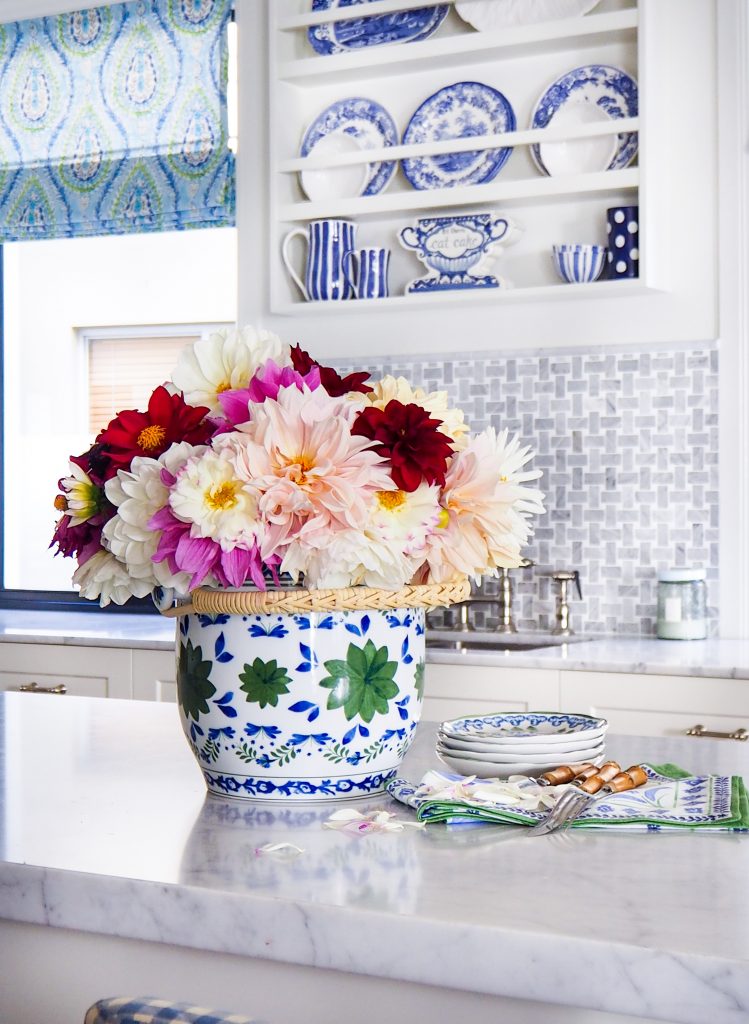 I hope that helps, if you have any more questions please DM me on Instagram or comment on this post.
I'll leave you with a few happy snaps of dinner at our house this week …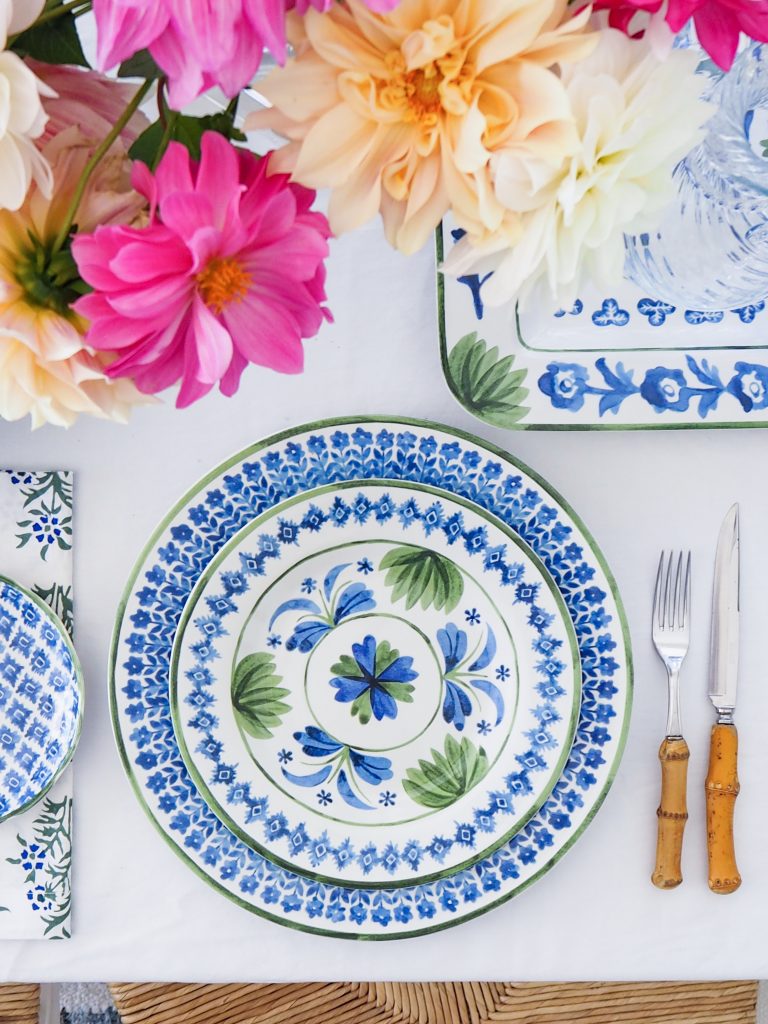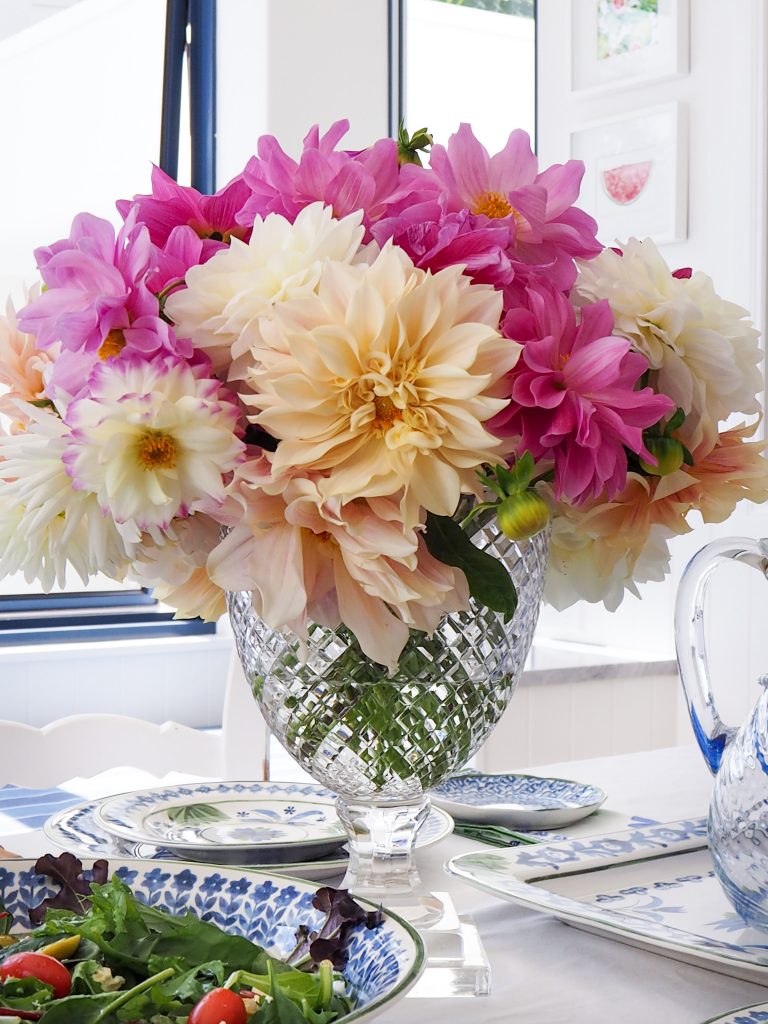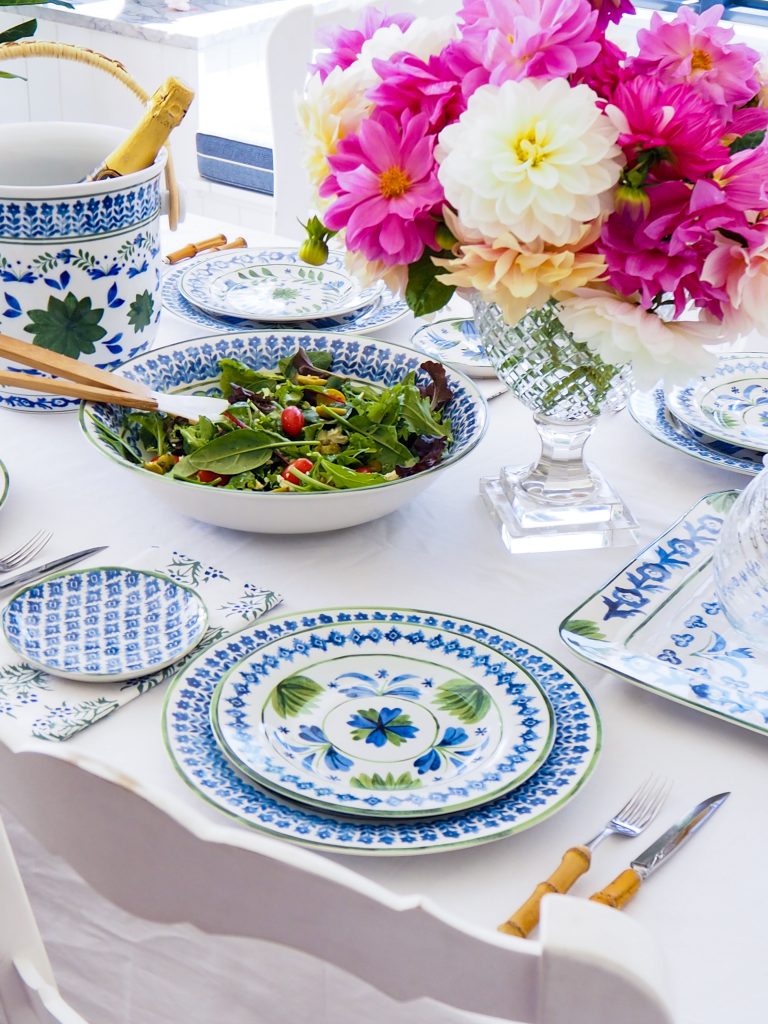 If you want to shop the Aerin range you can find it here.
Happy Shopping!
Hayley x