I'm 'all in' for anything that makes my life easier or more productive. I know many of you feel the same so I thought it was my responsibility to share this with you.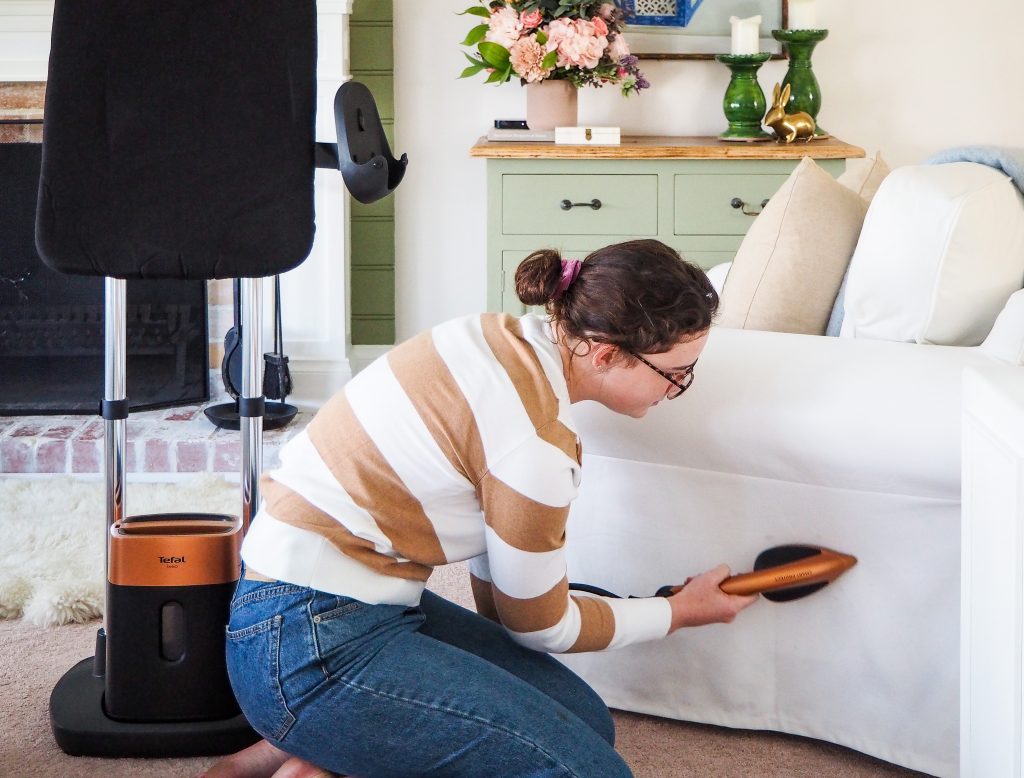 I recently got my hands on the Tefal IXEO All-in-One iron and steamer, thanks Tefal! It's one of those things that you don't know you need until you get it. I wasn't sure if I would use it for much more than ironing clothes, but I actually reach for it a few times a week, it heats up in just 45 seconds so it's great for a quick touch up.
Let's start with ironing clothes, this is not like any regular iron. Firstly, there are no settings, it uses intuitive technology to adapt to the the correct temperature to care for your garments. The iron head is super light, about half the weight of a regular iron and it glides over your clothes effortlessly.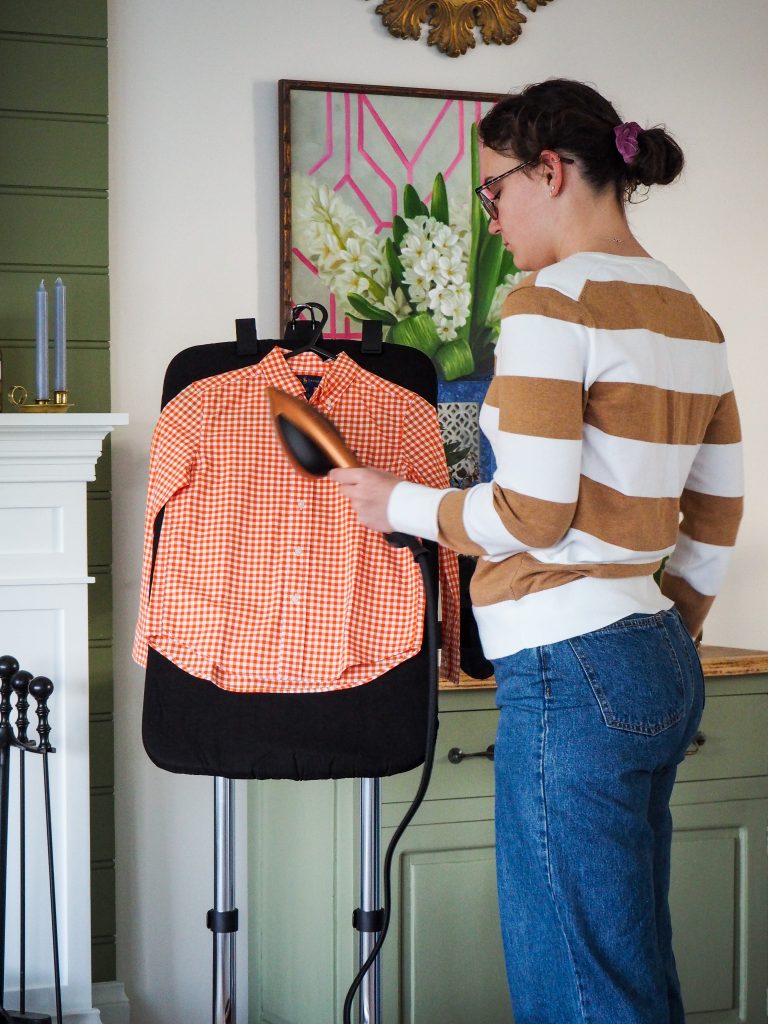 You don't need a traditional ironing board anymore, which is such a great space saver. You can still choose to iron the traditional way with your Smart board set horizontally, or you can do it at an ergonomic angle or vertically, which is great for steaming, oh and it's also height adjustable. I've found the easiest way to iron business shirts is by putting them on a coat hanger and hanging it from the top of the board vertically. The iron just glides over the fabric and releases all the creases instantly.
Here's a few things other things I've used my Tefal IXEO for in just the last couple of weeks.
Curtains! Anyone who has struggled with the masses of fabric in curtains on an ironing board will understand how fabulous this is. We steamed them while they were hanging, it was so much easier and the bonus of doing it with steam is that you are also giving your curtains a quick refresh, eliminating any odours and killing germs and allergens.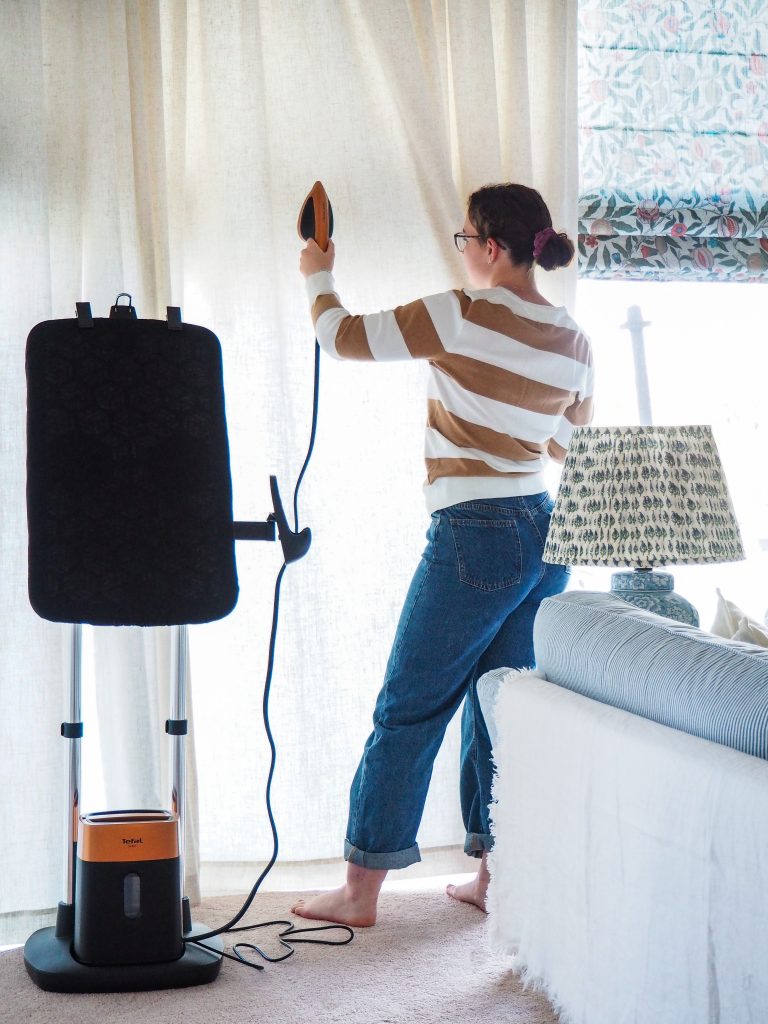 Next, this awesome idea was from one of my lovely IG followers. I removed those annoying old furniture marks in the carpet with steam! As most of you know, we moved into a new house recently, the carpet has lots of pressure marks left from the last owners furniture. It's where the carpet has flattened down in one spot and no amount of vacuuming will bring it back.
I clipped the fibre brush onto the iron head and brushed the carpet fibres up as I steamed. So easy, it took a minute or two and you can't even tell where it was.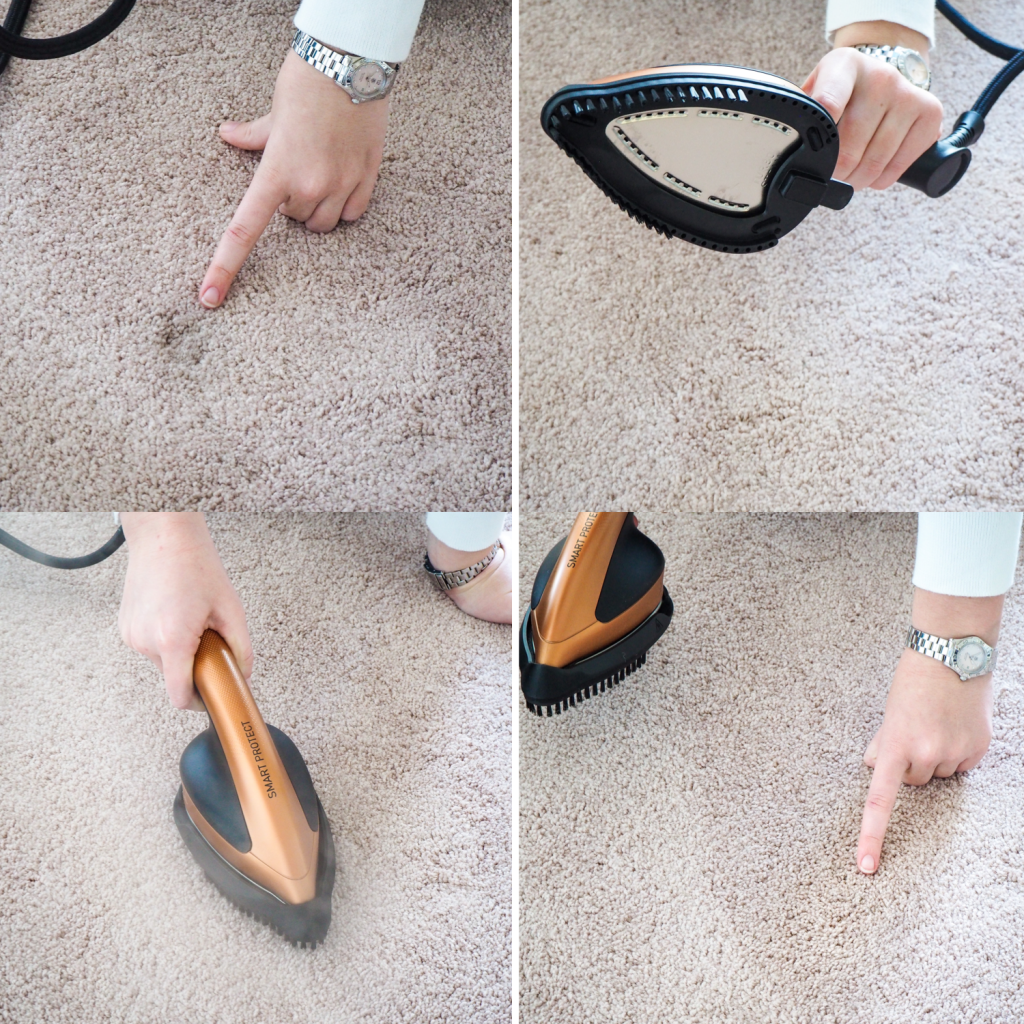 Lastly, and probably one of my favourite things about the Tefal IXEO is ironing or steaming textiles directly on the furniture, things like fabric sofas, dining chair seats, upholstered bedhead and bed linen while it's on the bed. This is a stylist dream!
I removed the wrinkles from my armchairs loose cover and it looks amazing.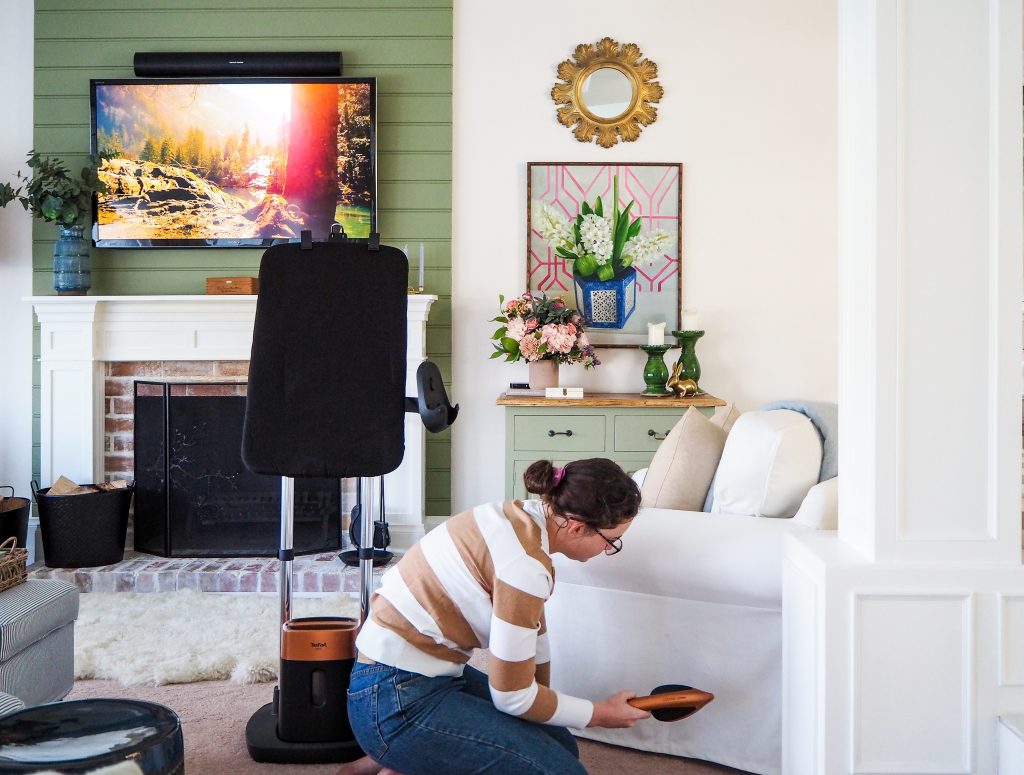 Next on my list is to iron my sheets, pillowcases and quilt covers while they are on the bed.
Oh, and just so it's extra easy, you can also detach the main unit and steam head from the stand and move it around as a portable unit!
You can find yours here.
Happy steaming!
Hayley x