When Kim from Figs & Feta magazine contacted me recently about doing an article about ME I was gobsmacked. Our homes have been in a few magazines before, but those features focus on our home and style, not me!
I asked Kim why she wanted little old me in her beautiful magazine. She said she admires the way I have built a community of beautiful friends through IG, she likes how I share my DIY's and encourage everyone to give it a go and she appreciates the fact I keep it real.
I had a little think about it and I realised I DO have an amazing Insta tribe of gorgeous, supportive and caring friends (so grateful), the only reason I share my DIY's, shopping finds and styling ideas is to show you that you CAN do it and yes, I do like to share my giant piles of washing, my dirty floors and my epic fails just to 'keep it real'.
So, the article was born, you can find it here.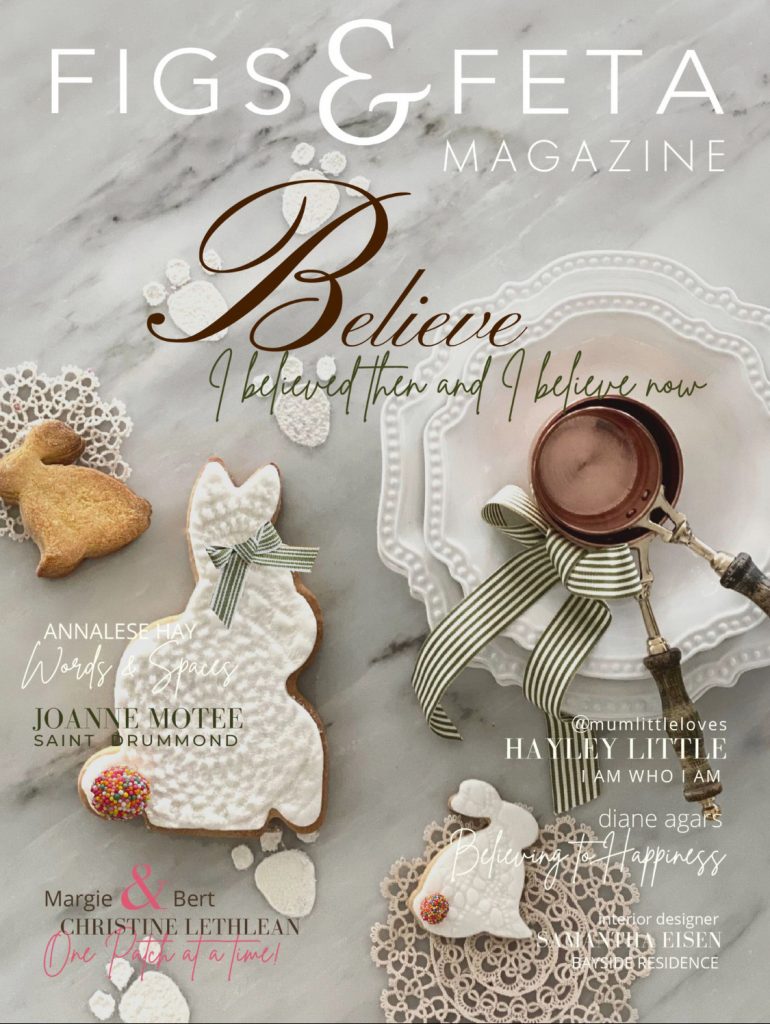 Kim asked me to take a few photos of my house decorated for Easter for the article. I photographed the images in January and I wasn't quite ready for 100's of bunnies to invade my home so soon after Christmas, so I went with more of a Spring vibe with a hint of Easter. I chose a different colour palette than I usually do and I really love the way the photos came out. I wanted to share some of the ones that didn't make it to the magazine here with you. I hope you like them too.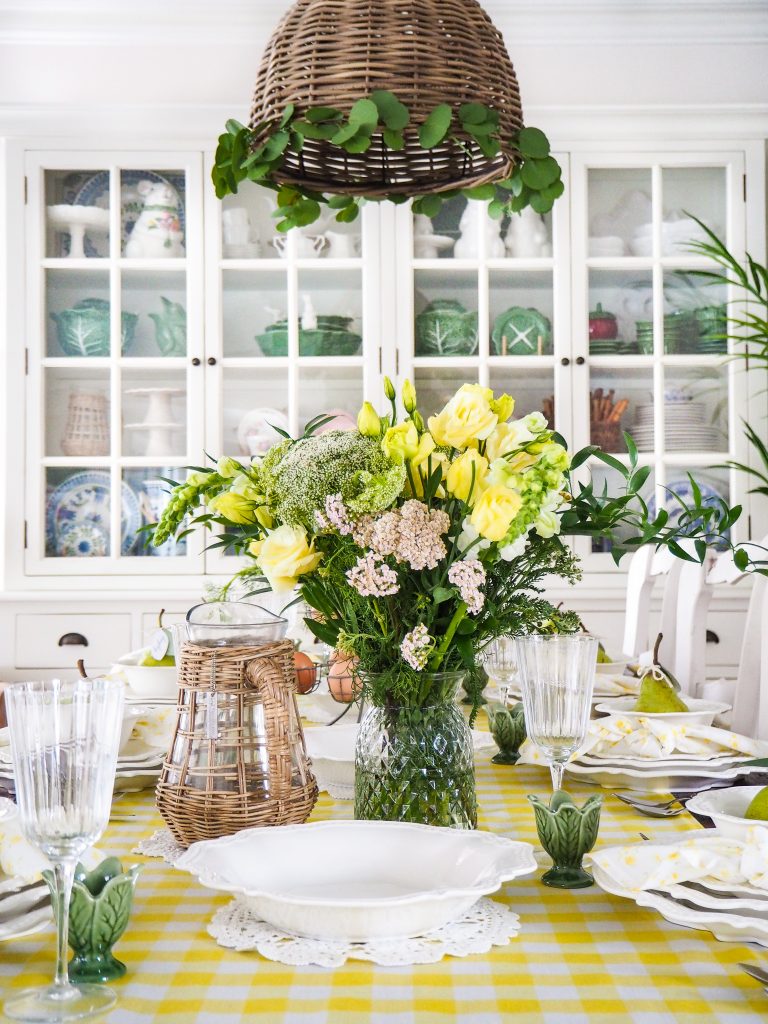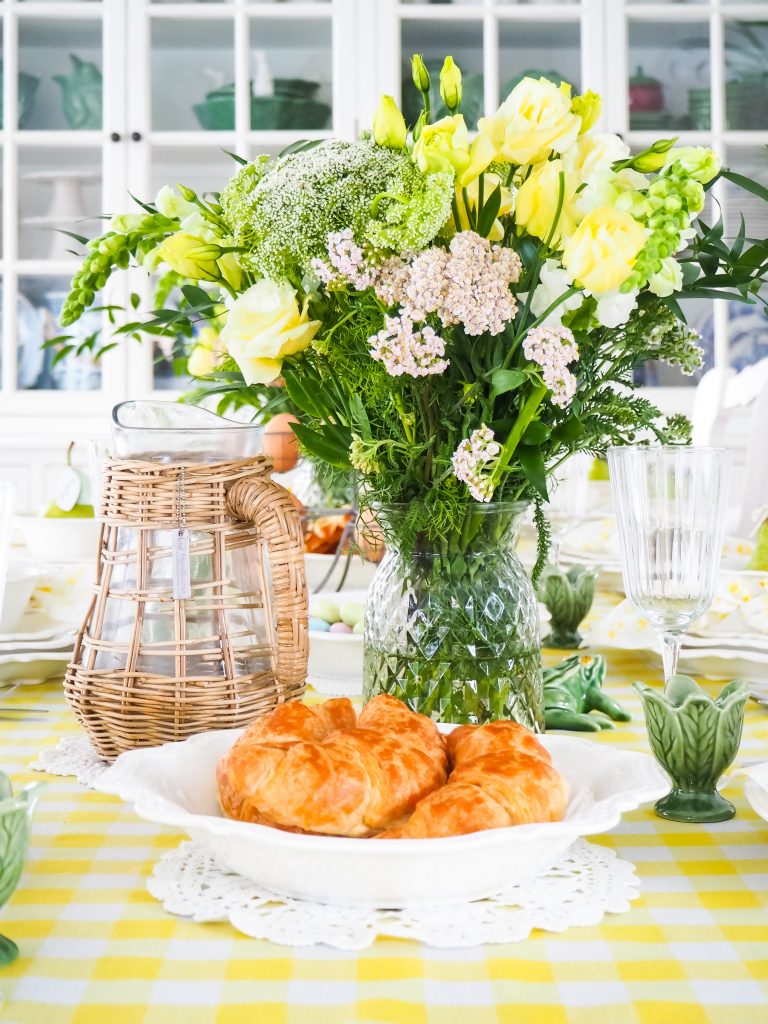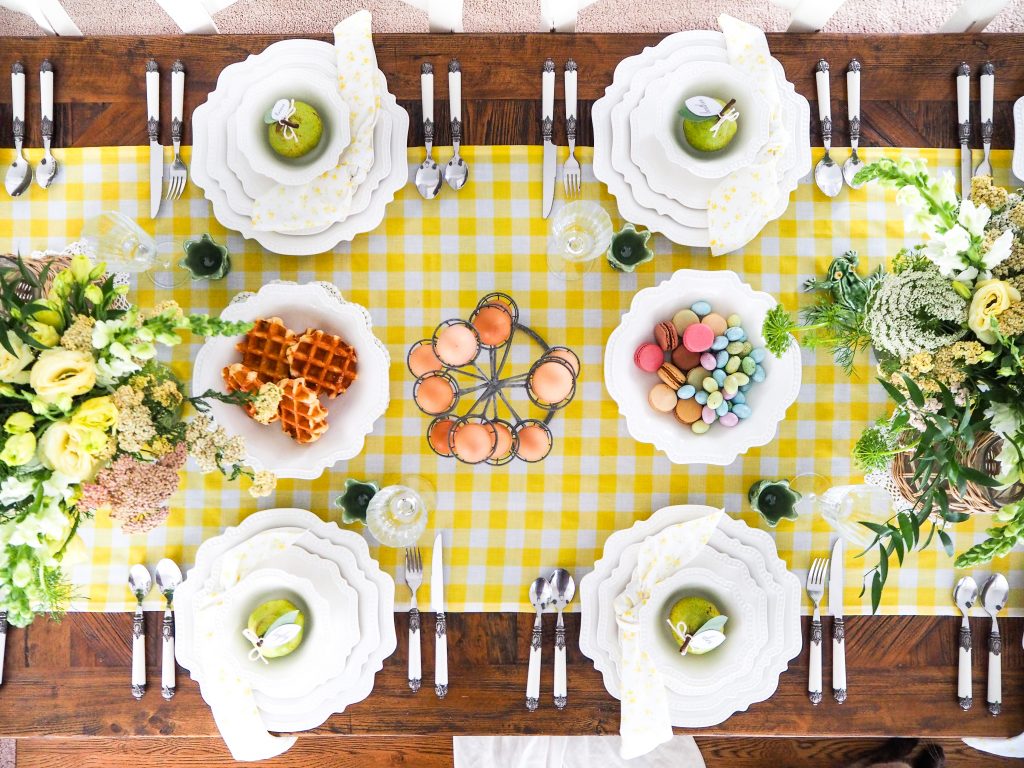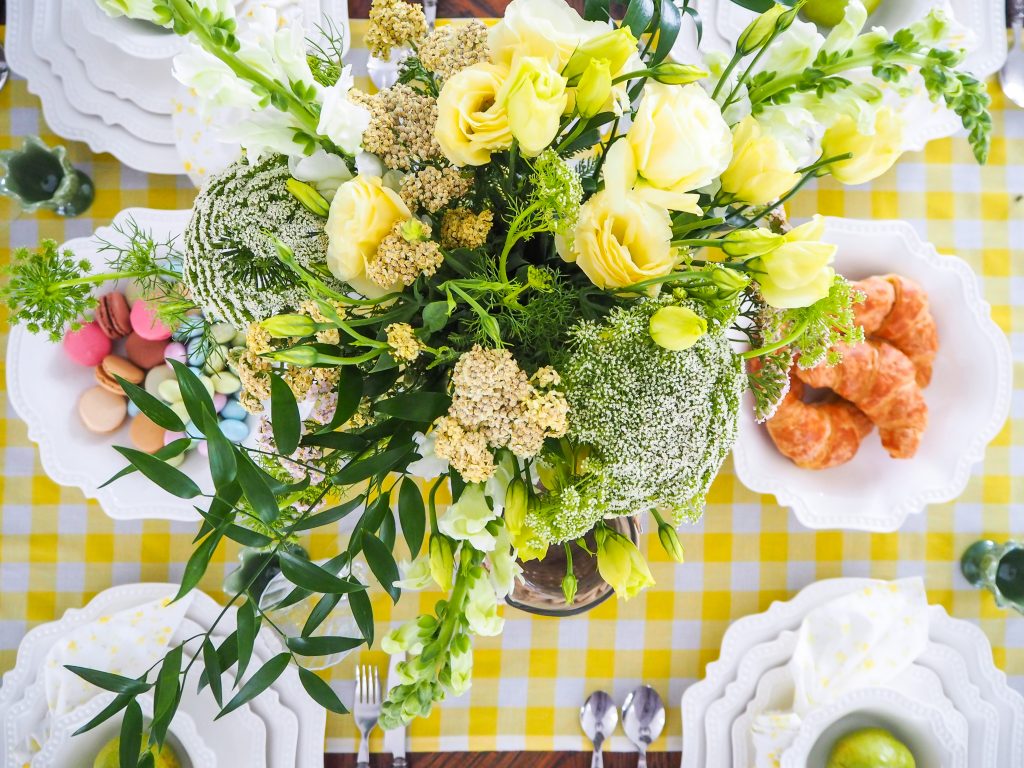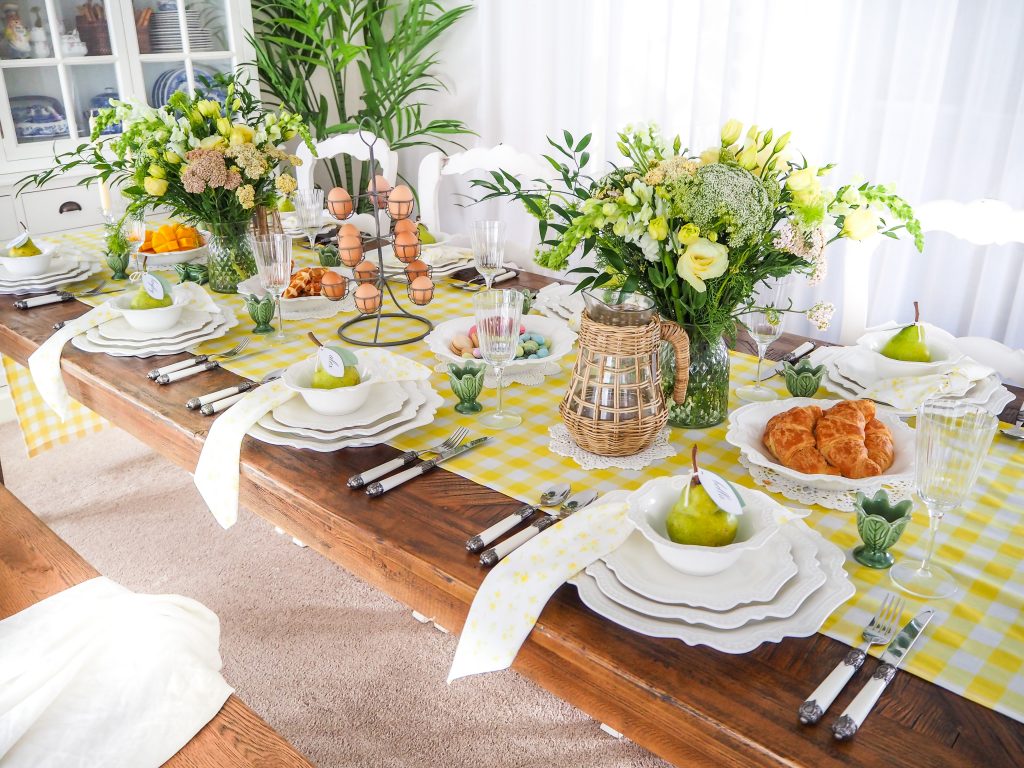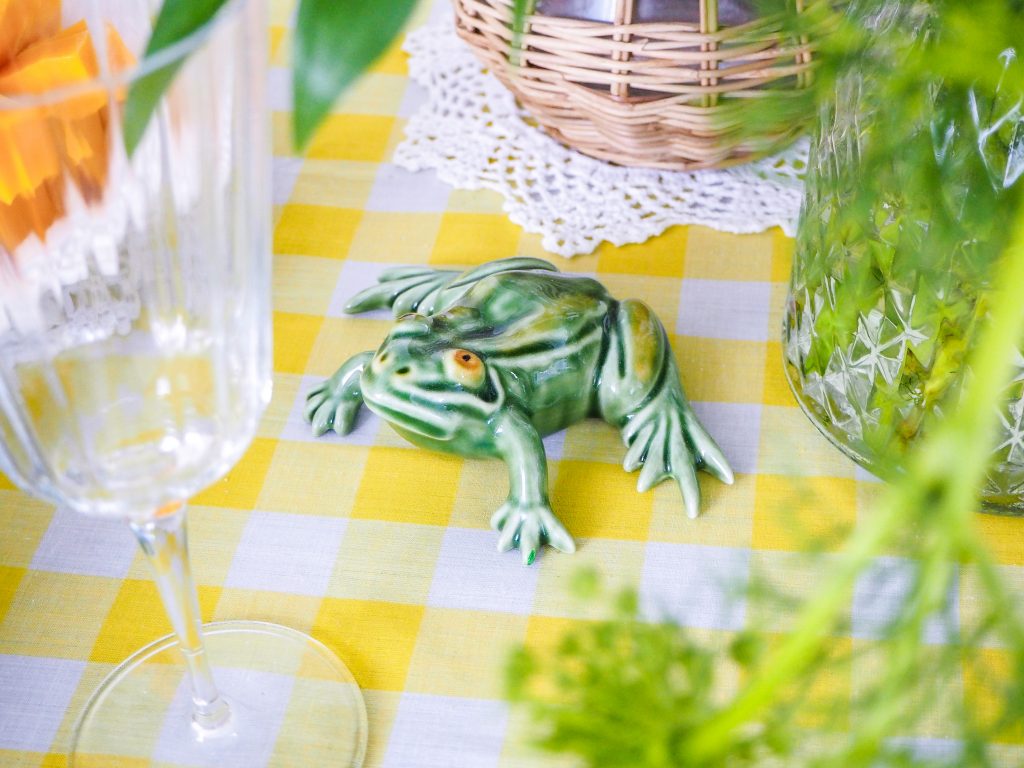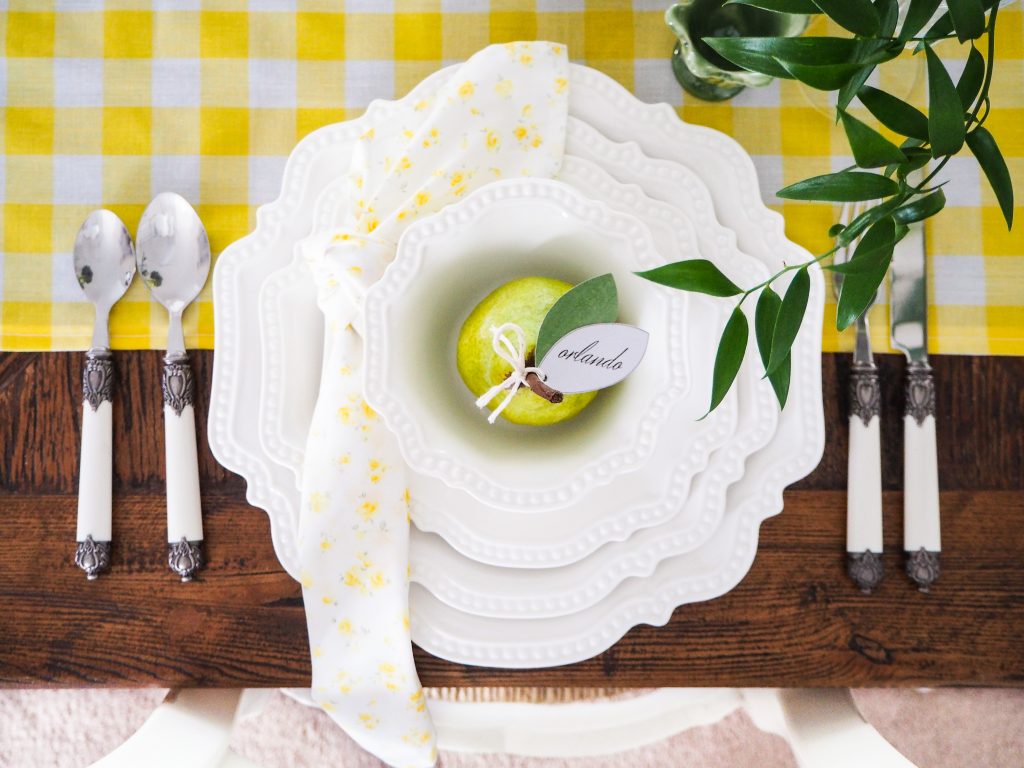 What kind of photoshoot would it be at my house if one of the animals didn't make an appearance?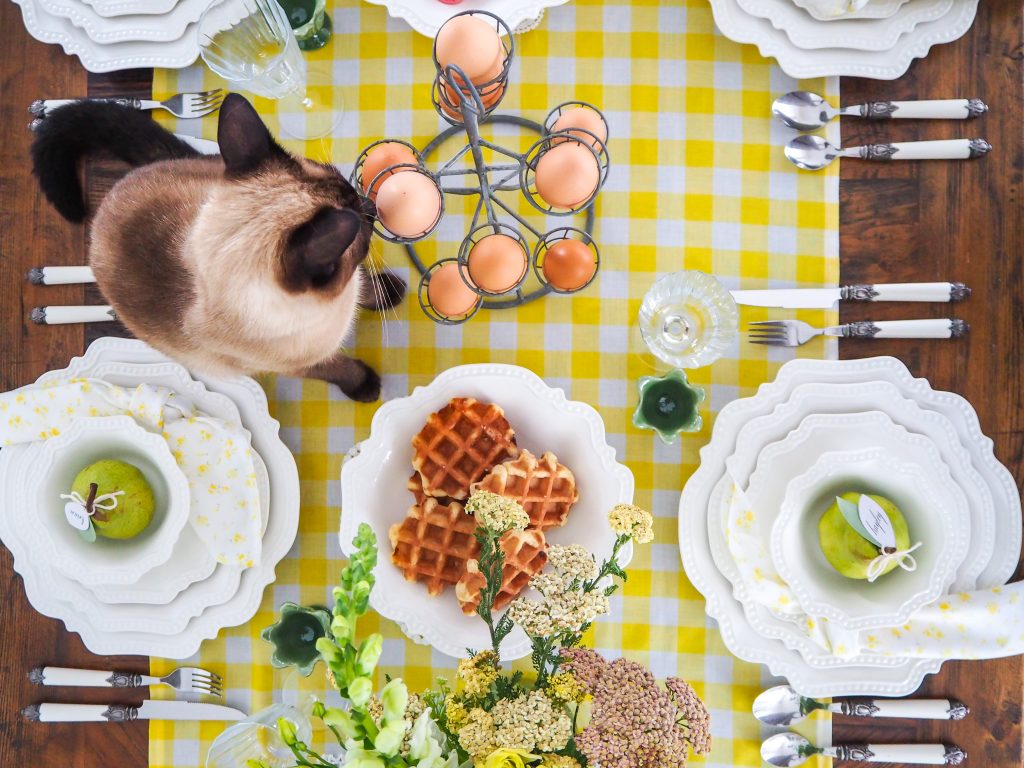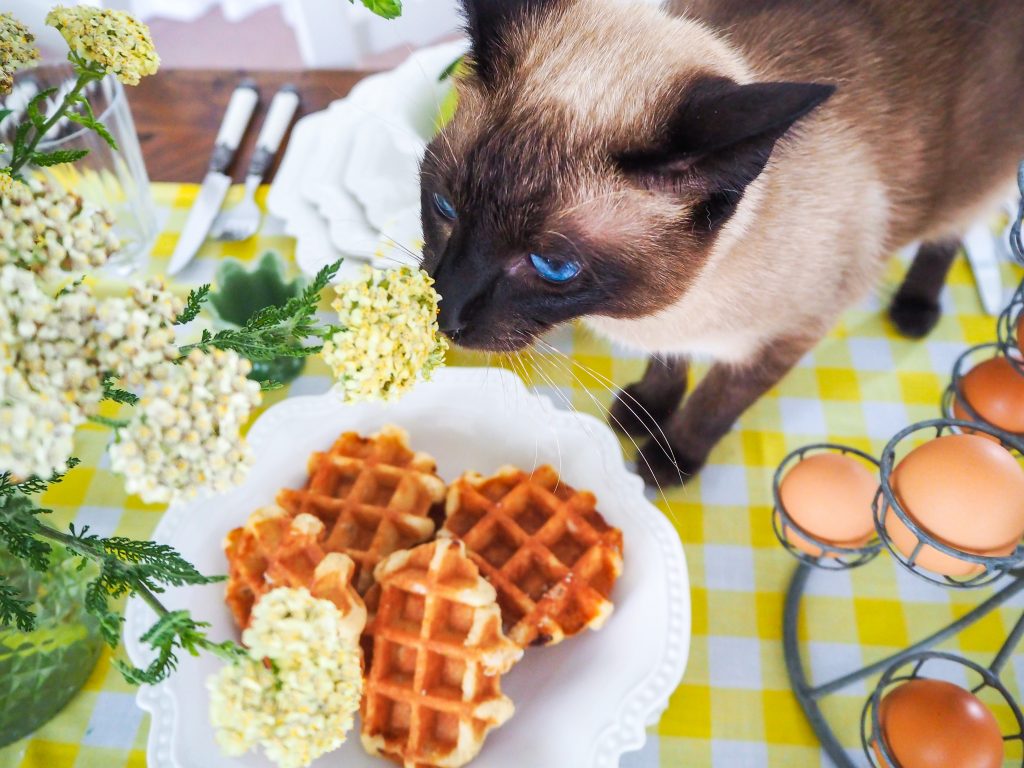 And of course the original photobomber – Orly!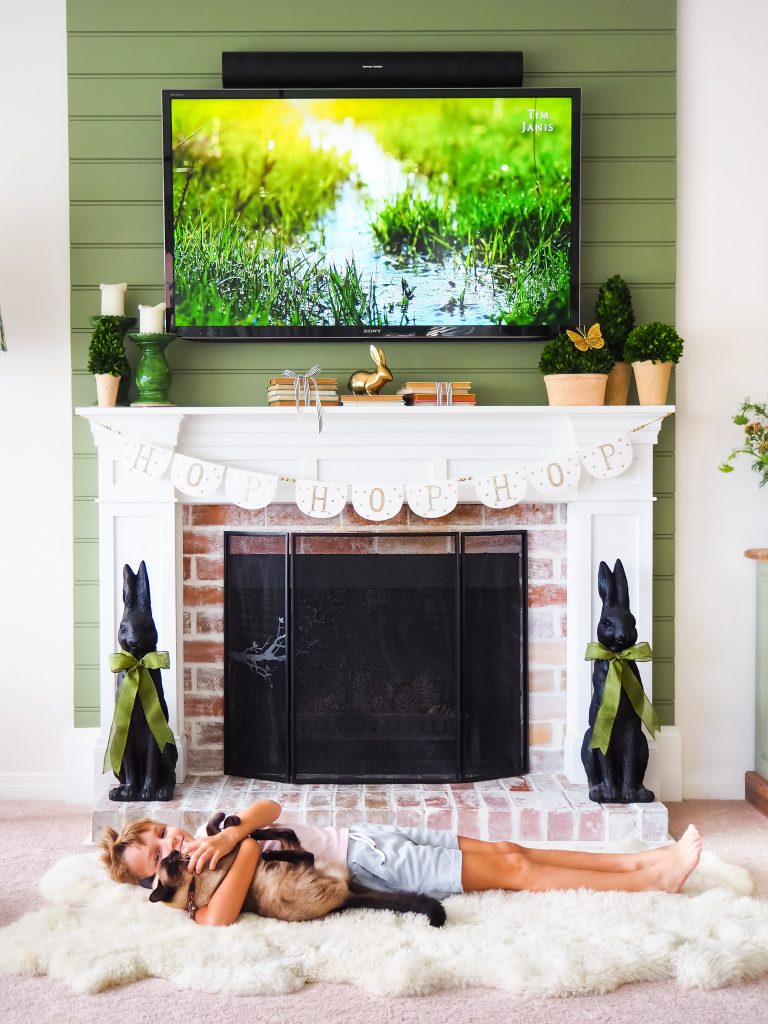 I hope you liked my pics as much as I loved taking them. The best part about a home photoshoot is getting to eat and enjoy the props afterwards. Those mangoes and macarons were delicious, and the flowers brought a smile to my face everyday for well over a week!
Hx
White Dinner set – Shop here
Yellow gingham tablecloth and floral napkins – homemade by me!
Cutlery – Shop here
Black bunnies – Shop here
Hop Hop Hop bunting – Sold Out, from Pottery Barn Kids.
Flowers – Always from my favourite florist – That Pretty Market
Frog – Shop here
Rattan Jugs – Sold out – Similar here
Boxwood Topiaries – Shop here
If I've missed anything, you can usually find me on IG here.