I hate wasted space!
I have this area in our bedroom, it is front of a beautiful bay window, it is one of the loveliest spots in our home, especially on a winters morning with the sun beaming through the windows.
It had a sofa, a chair and a couple of side tables. It was not cohesive, it looked messy and it was not inviting. The sofa was too small and would only seat one person comfortably, plus it was far too squishy to lay down on. The chair was more suitable for a dining or office space. The side tables were just adding to the disorganised clutter. Basically it was a mish mash of things that didn't fit anywhere else in the house.
It was a dead space.
I felt like it could be a great space if I reworked it. I thought about what we could use the space for and how I could make that happen. I had a couple of ideas and I decided that one sofa would solve all my problems, but it had to be the right sofa.
In search of the perfect sofa I found every furniture store that had a sofa that ticked all my boxes …
– classic shape
– must have slip covers
– available in a light colour, preferably white
– big enough to use as a bed
– feather filled cushions
Then I went in store and tested each and every one of them.
Yes, I actually sat and lied down on them to check their comfort level, I felt the fabric, I played with the pillows and I found the best one.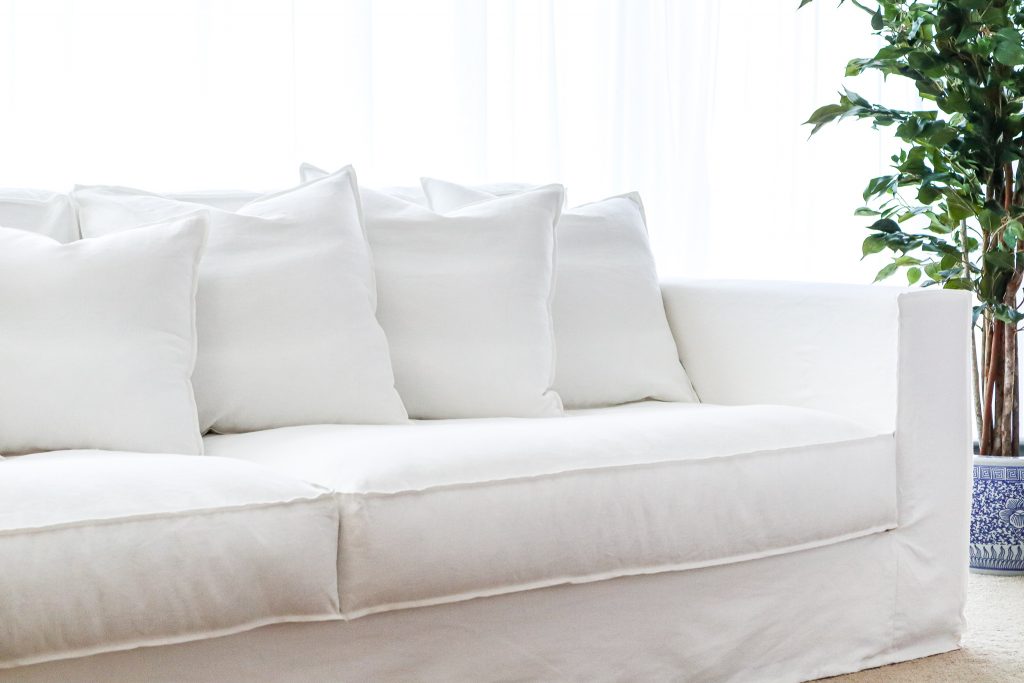 I chose the 'Serena' from James Lane, some of you might remember me shopping and sharing this process with you on my Instagram stories back in May of this year. I really appreciated all the advice and recommendations from you all during this process and that definitely had an impact on my choice.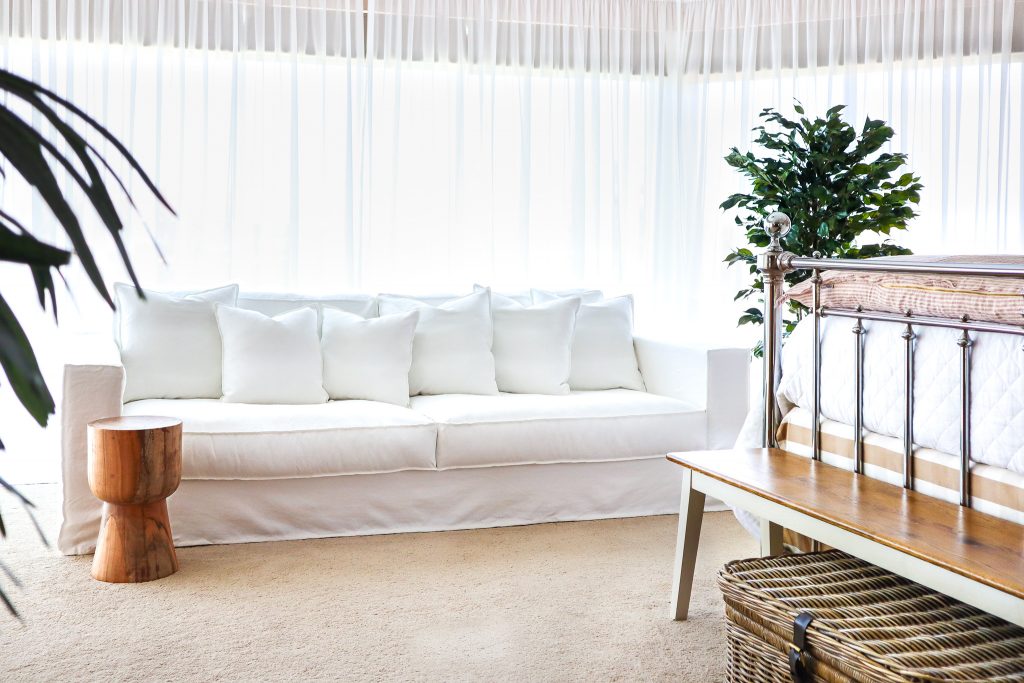 I started saving, planning the space in my head and imagining how we would use it. I was basically manifesting my new sofa. Then … magic happened and James Lane contacted me to see if I wanted to work with them. Ummmm YES, yes I do!
Hello new sofa, welcome home!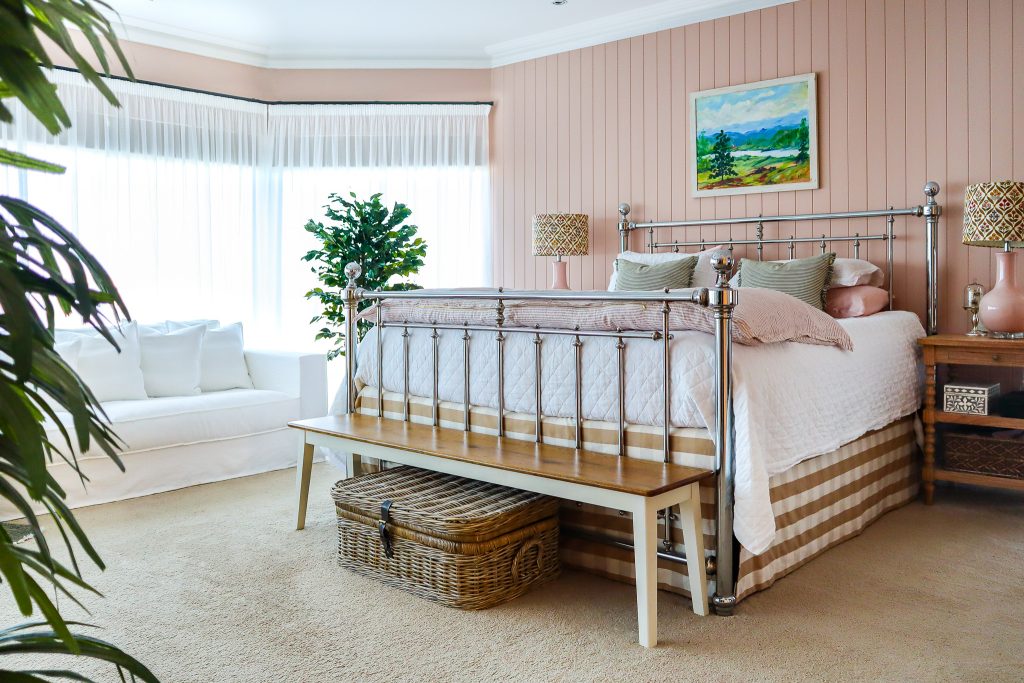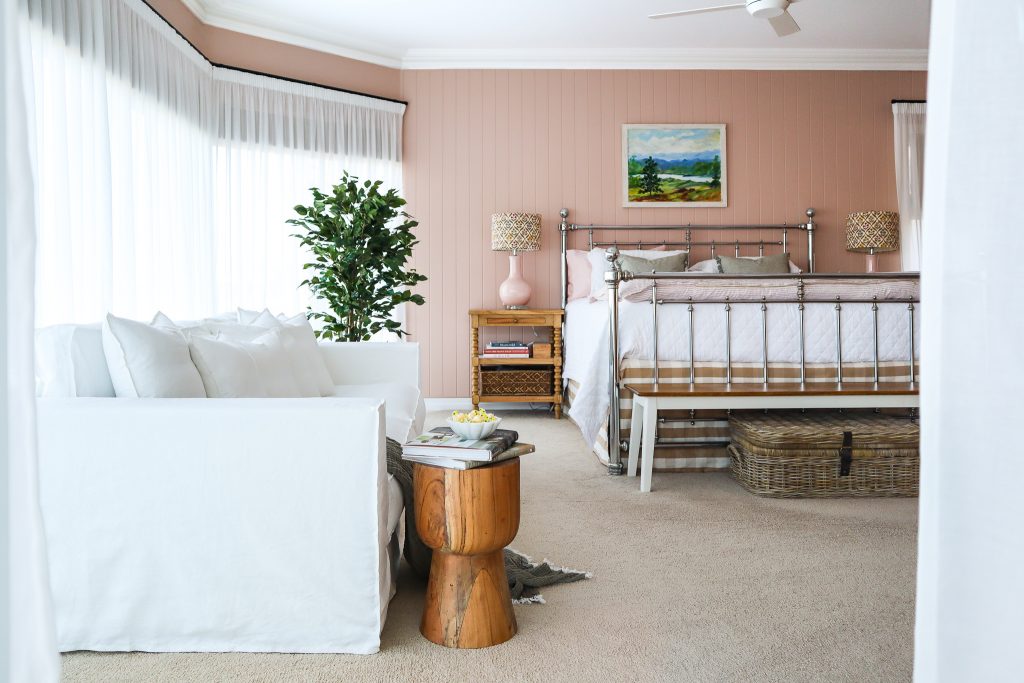 Let me tell you exactly why this is the perfect sofa for us.
The shape is timeless and it will sit comfortably with most home styles. Even though it is contemporary, the square arms and classic box style cushions make it feel a little traditional, while the deep seats and lavish size make it extremely luxurious. The fact that it is long and low means it doesn't block any light coming into my room from the windows and it feels light and bright. The slip covers are white linen, which is ideally what I was hoping to find. Linen is incredibly strong and durable, plus it is machine washable, perfect for a family home, especially mine with 3 kids, 2 cats and a dog!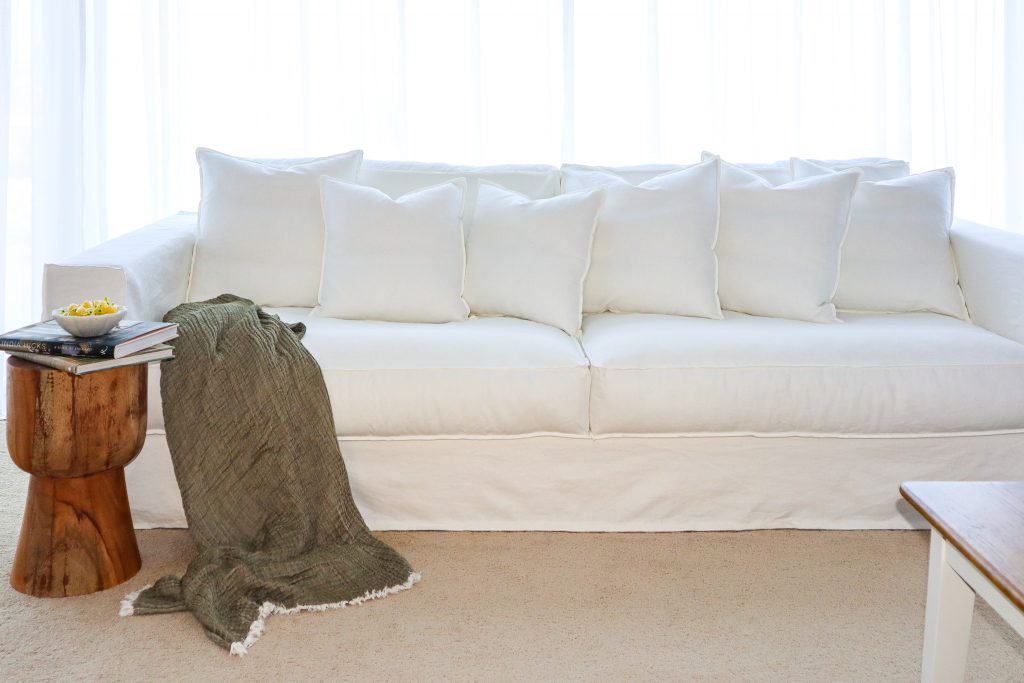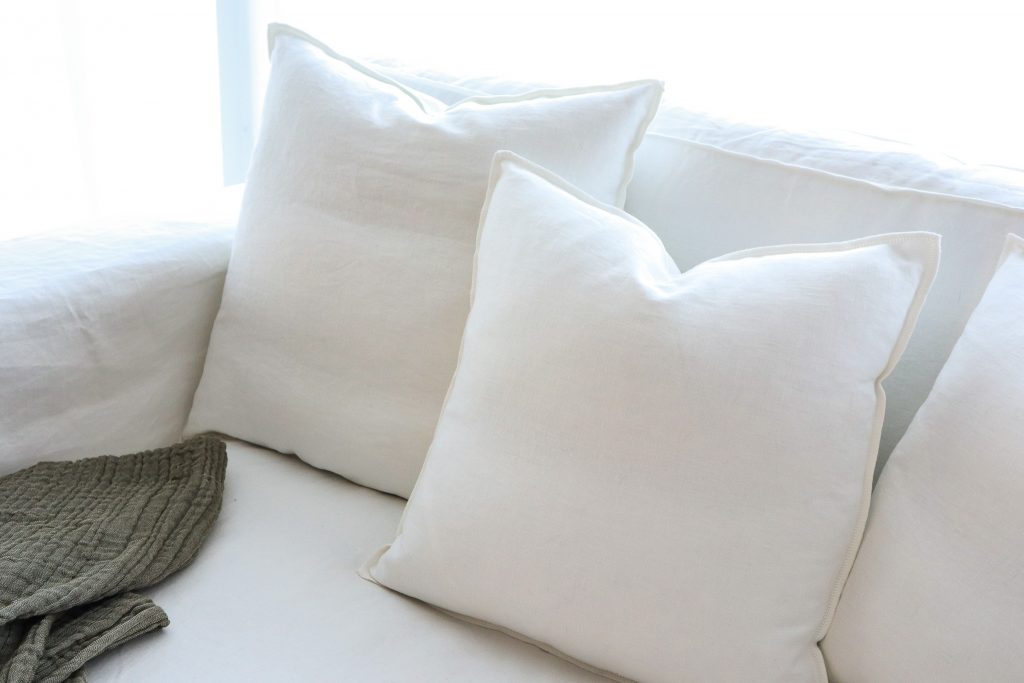 It is a generous 3 seater at 2360mm long and 1180mm deep. To give you an idea how big that is, a single bed is 1880mm long and 920mm wide, it's substantially bigger than a single bed. Why is that so important to us? Because our 9 year old still sneaks into our bed in the middle of the night sometimes, he's getting big, he tosses and turns and constantly disrupts our sleep. My plan was to make a little bed on the sofa each night and if he creeps in, he can jump in there instead of in our bed. I just toss the linen swag I keep at the end of my bed onto the sofa at night and he can come in quietly and jump in without disturbing anyone. It's been a week now and it's worked beautifully. We've all had a whole week of solid sleep, yippee!!!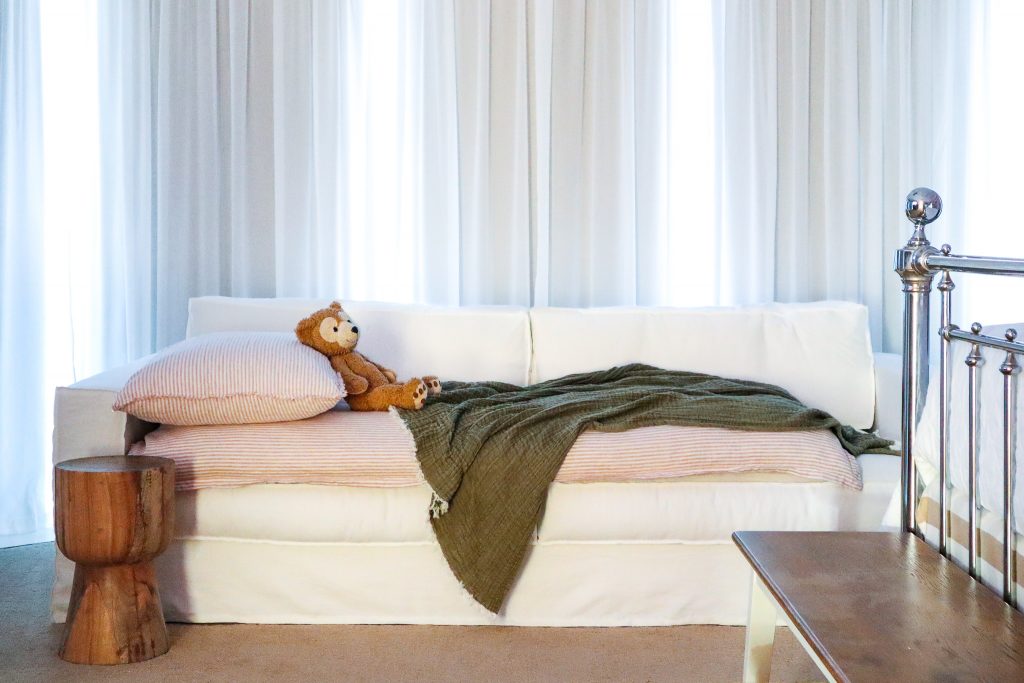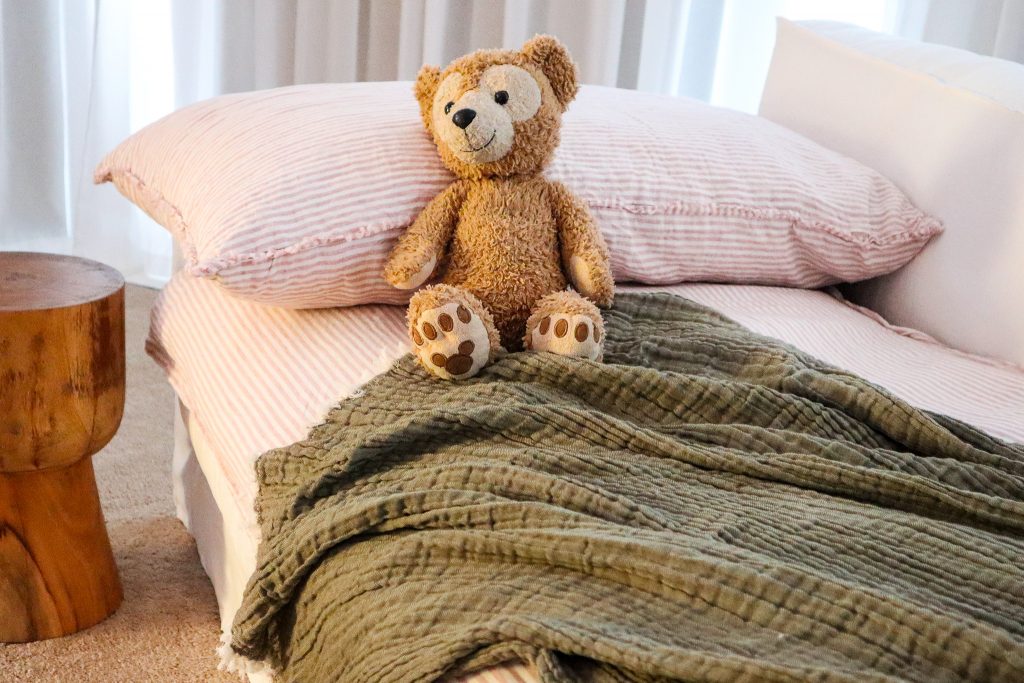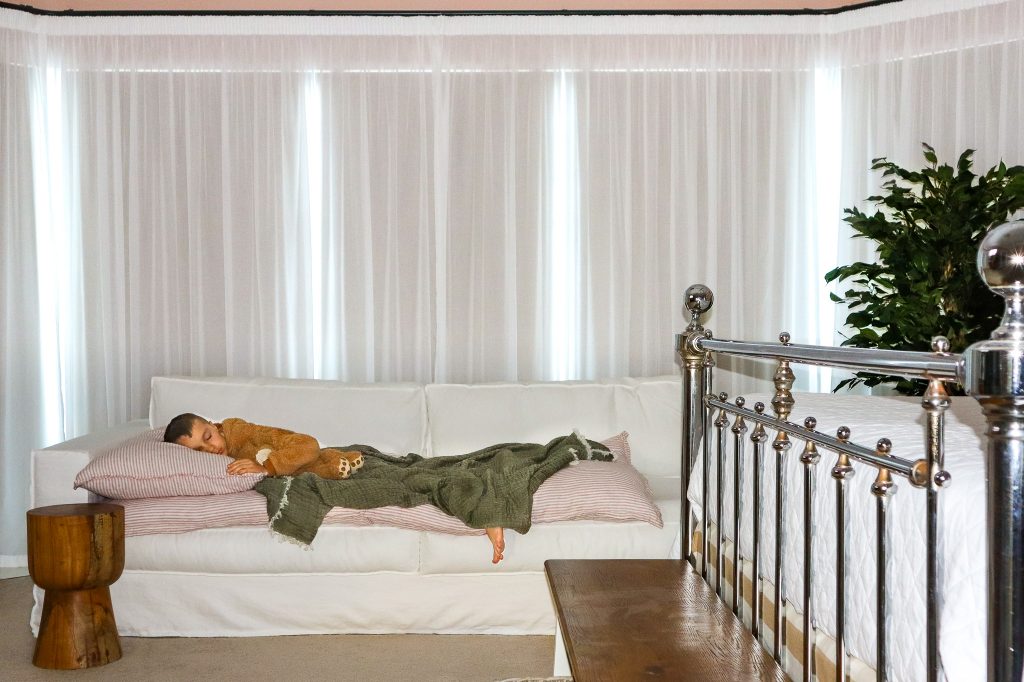 It is crafted from a solid timber frame with feather filled cushions, so it's super squishy and comfortable. It's a great spot for Terry and I to escape the kids when they have tribes of friends here and have taken over downstairs. I've always wanted a 'parents retreat' and this little zone is the perfect answer to that. No kids allowed (unless they are sleeping in the middle of the night). I also added the Luni stool as it's versatile and can be used as a footstool or a small side table for us to pop our snacks and drinks on.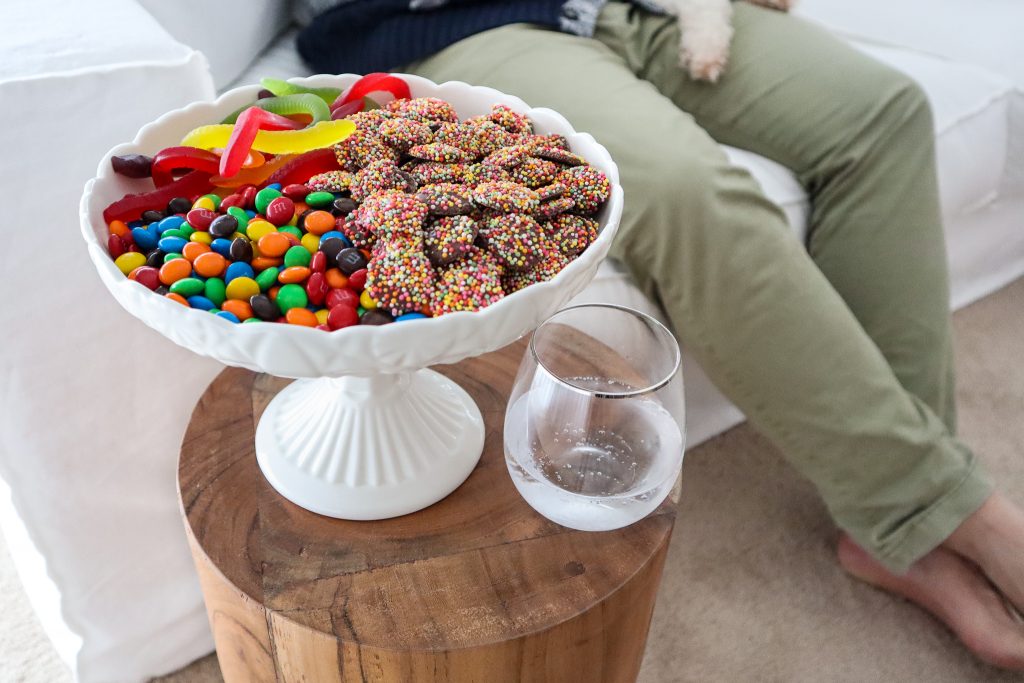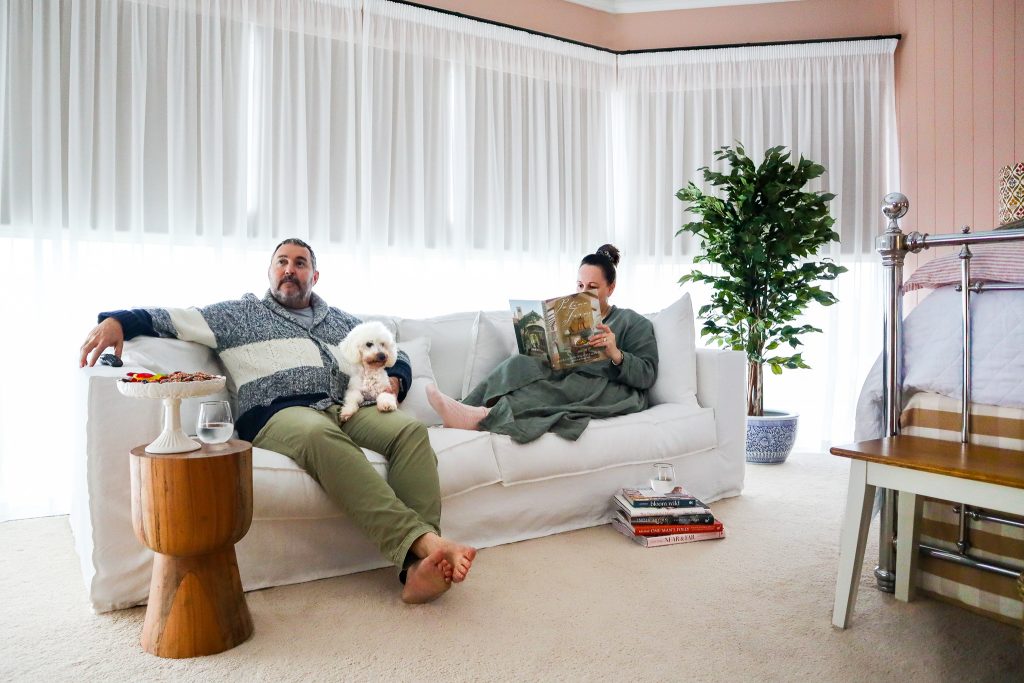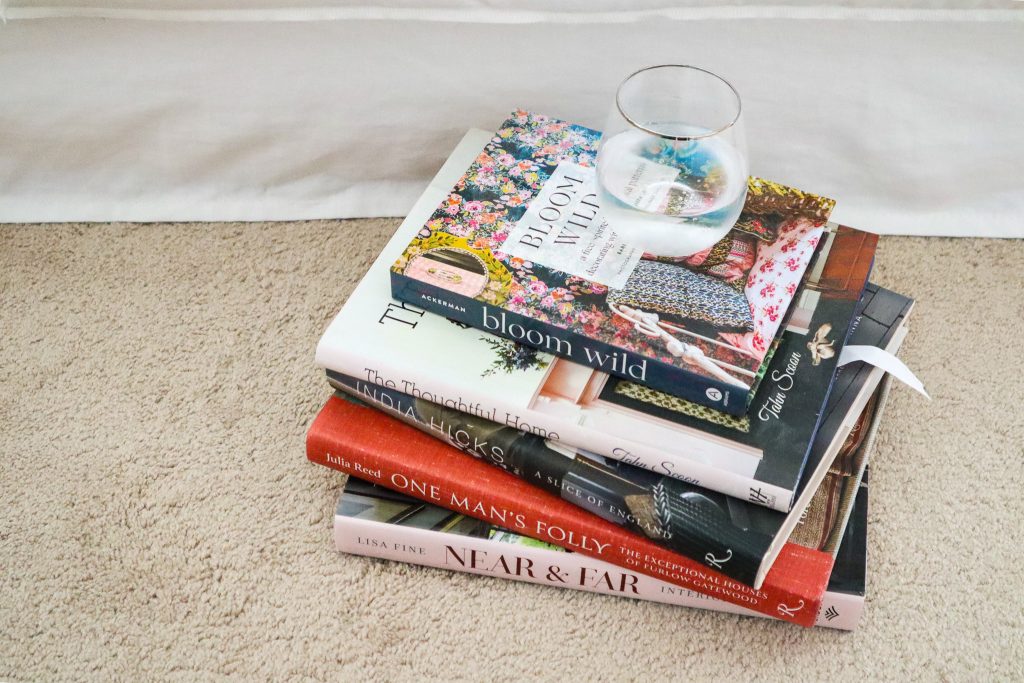 I'm so glad we addressed this space, we could have just left it because it was furnished and looked 'finished', but it wasn't functional. By changing the furniture to something that catered to our needs, we've created an area that is being used. I know this sounds dramatic, but it has actually changed the way we live, Terry and I have somewhere to escape when the kids are driving us crazy and we are all getting better nights sleep.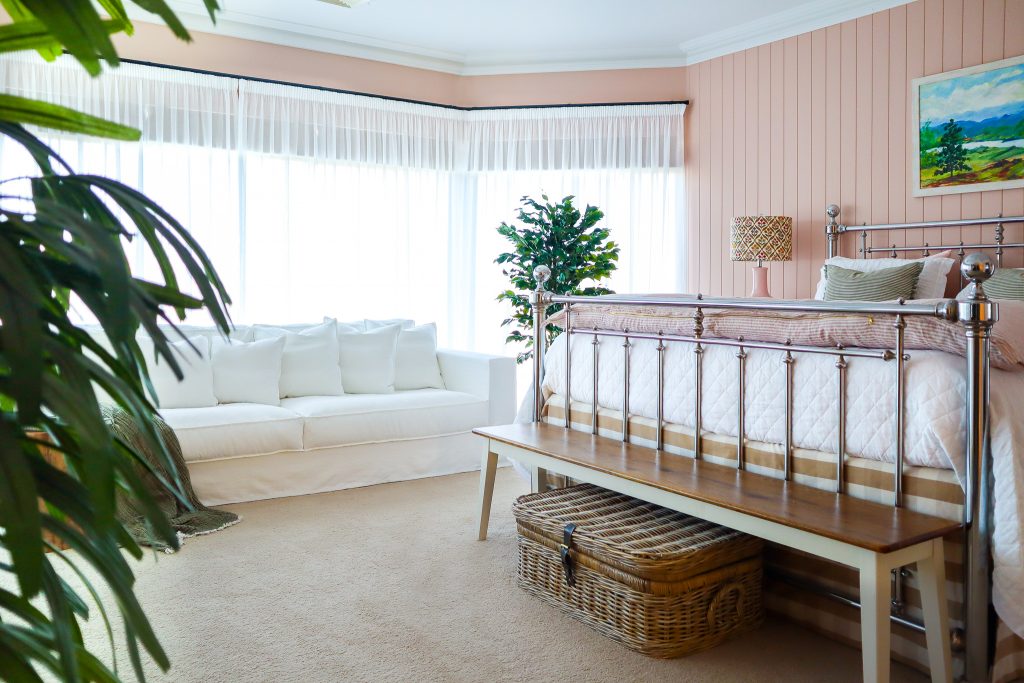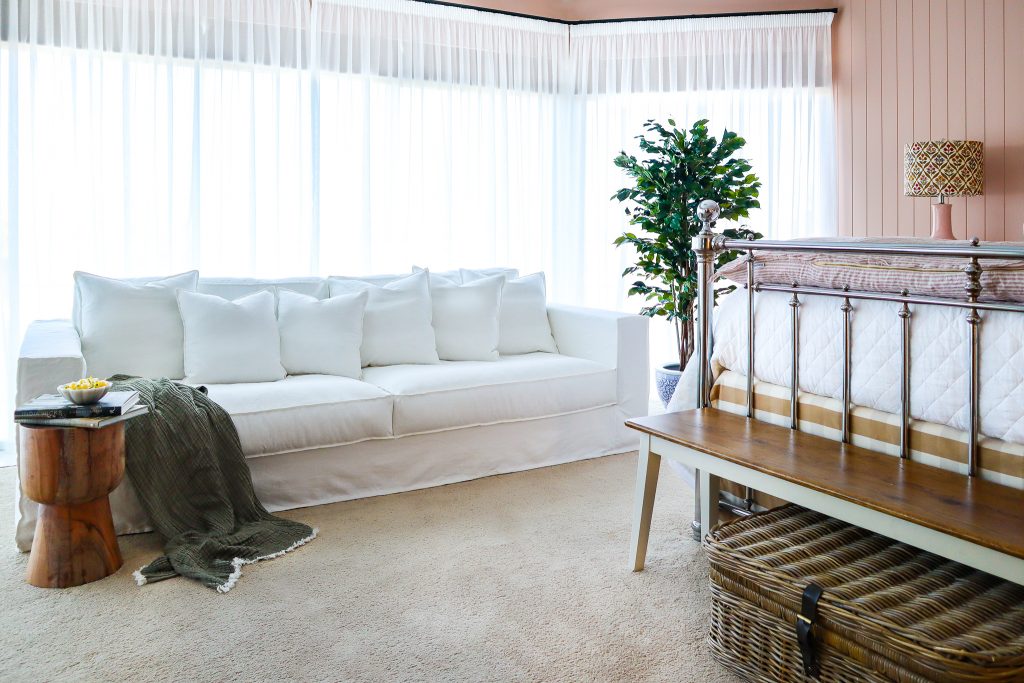 Then there's the fact that is looks absolutely AMAZING! The larger sofa in place of the small sofa + a chair looks much cleaner, less cluttered and simply more stylish. I kept the decor to a minimum with the solid acacia wood stool and the stunning Lush Fiscus tree. I love the organic shape of the stool and the wood tones bring some warmth to the space, while the tree gives a sense of height and life … yes I know it's faux, but I bet you weren't sure from the photos, it looks so real.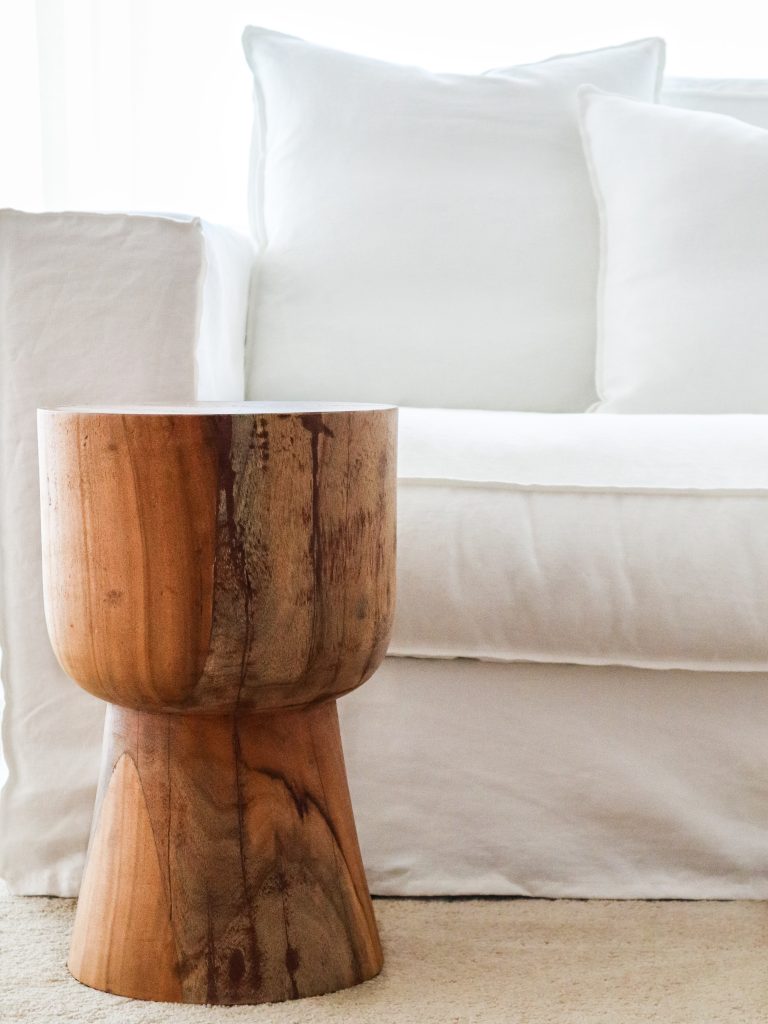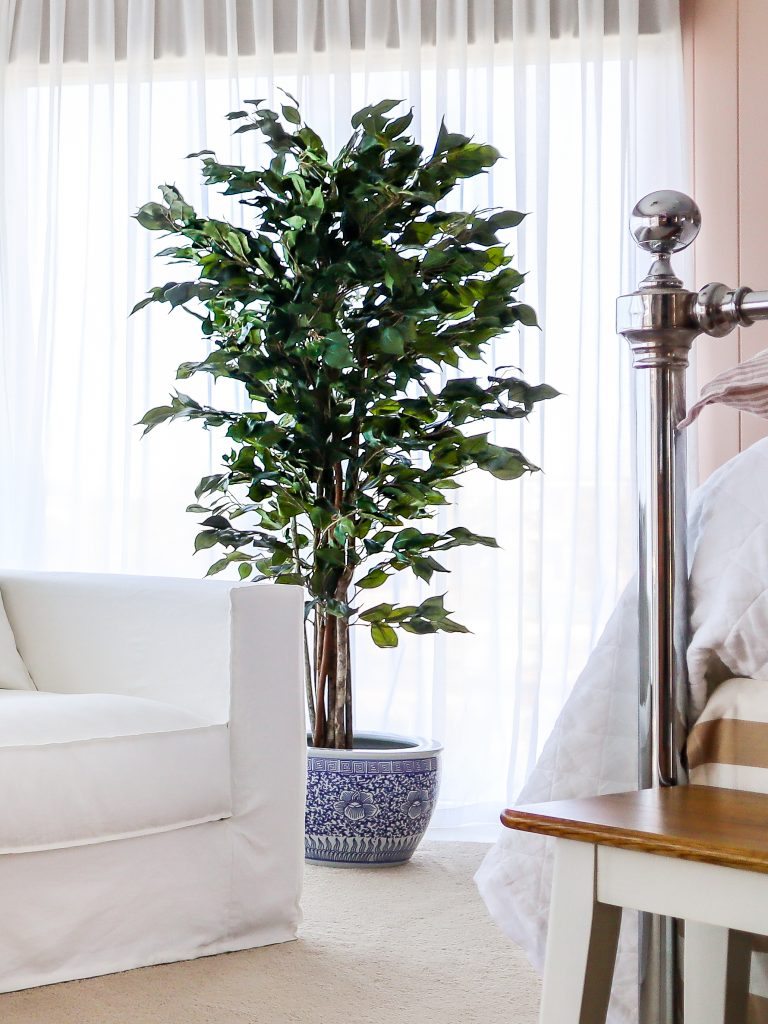 I am thrilled with this space now, I'm glad I did my research and found the perfect sofa for our needs and space. It's got me wondering what other areas in our home I can reclaim and reconsider.
Do you have a space that could be more functional, more practical or more beautiful? Maybe a new sofa is the answer!
I might be able to help with that, James Lane are offering my friends 10% off with the code MLL10.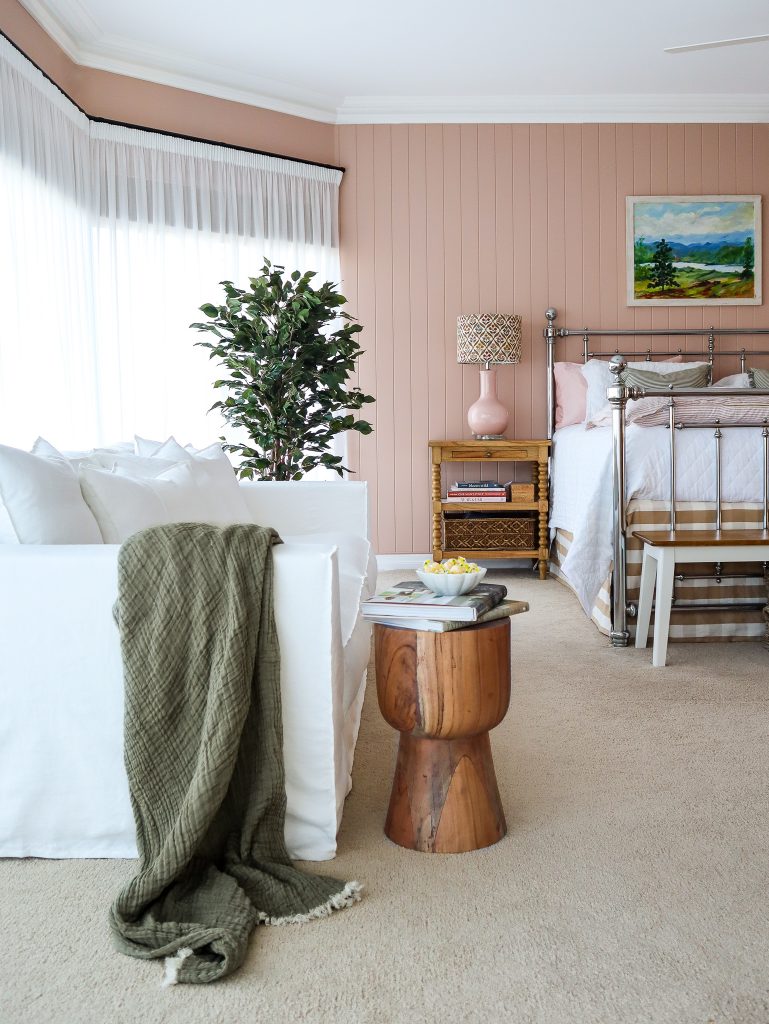 Happy pondering!
Hayley x