I love denim, my #mumlife uniform all year round is jeans, ranging from shorts, to 3/4 length, to long depending on the season.
Recently I was looking for a rug for my living room and someone suggested a recycled denim rug, I decided this was something I definitely needed to investigate further!
I popped over to Sugarcane Trading Co and was instantly sold on the Nalini rug. It's crafted from a range of gorgeous blue colours, and herringbone design had me at 'hello'!
When my rug arrived I was surprised at how thick yet soft it was, it feels like it will be durable and hardwearing which is important to me, but it is also soft enough to feel cosy in the cooler months.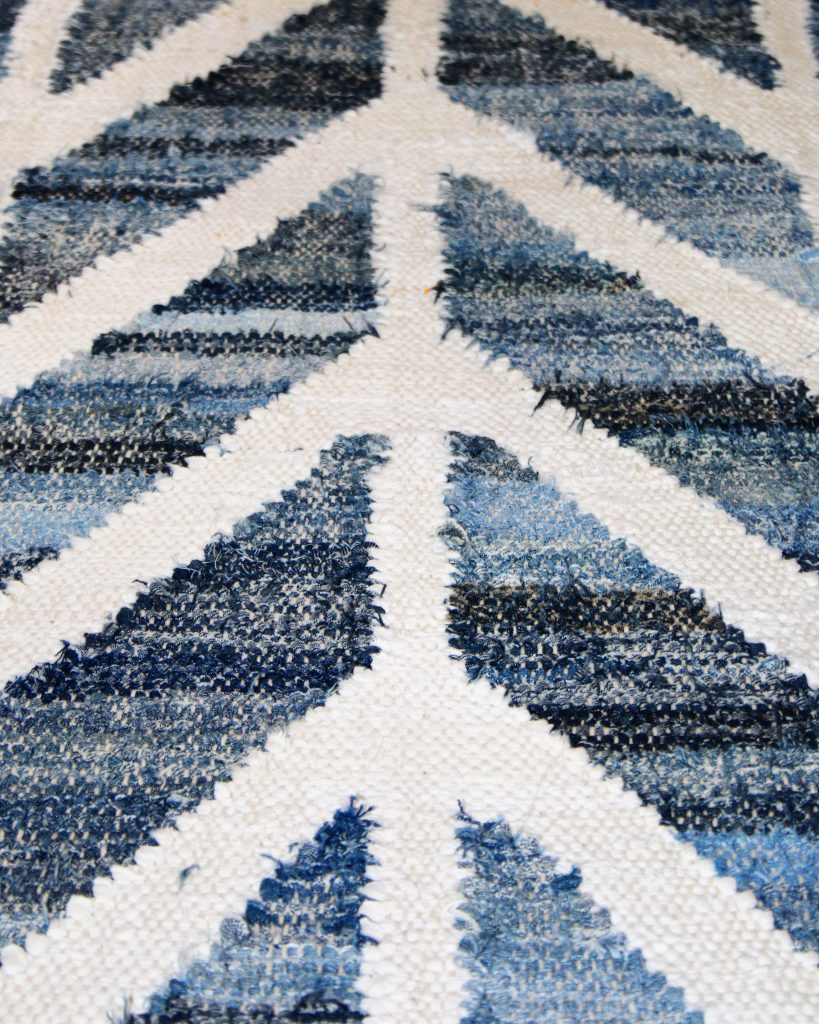 The rugs are handwoven from textile waste and offcuts from the textile and garment manufacturing industries in India. This means there is less impact on the environment from waste going into landfill or being burnt.
Mine is made from 100% cotton offcuts from jeans. The shades of blue range from indigo to a light chambray blue and work perfectly with my colour palette.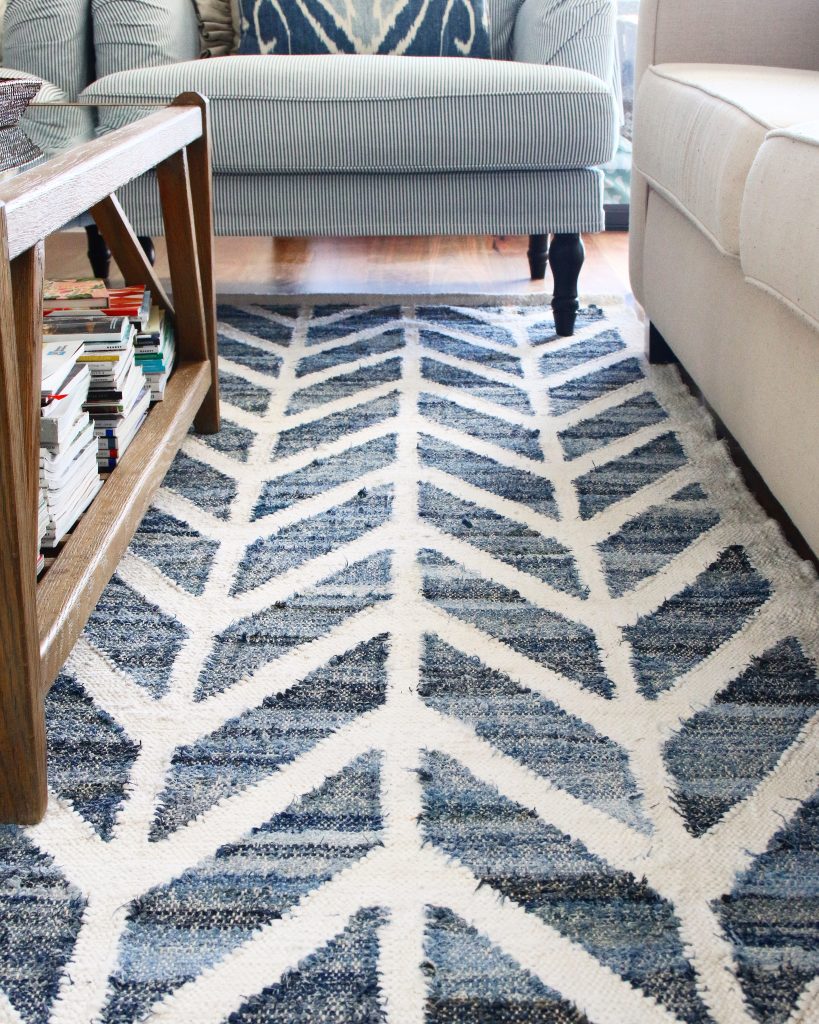 Sugarcane Trading Co have 3 beautiful designs available in the denim collection ranging in size from 90 x 150cm to 200 x 300cm, and a little birdy told me they will have some bigger sizes available soon.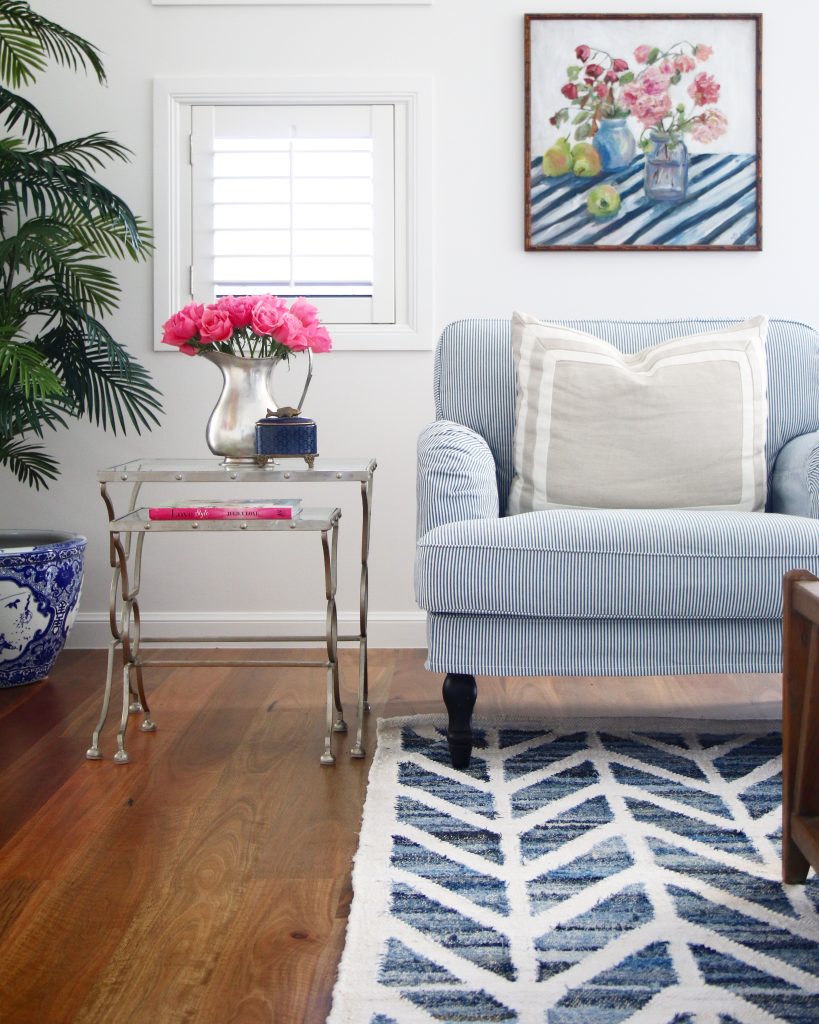 So, what do you think? Do you love it as much as I do?
It's quite amazing how much a rug pulls a room together, gives the space it's own identity and makes it feel cosy.
Don't you think?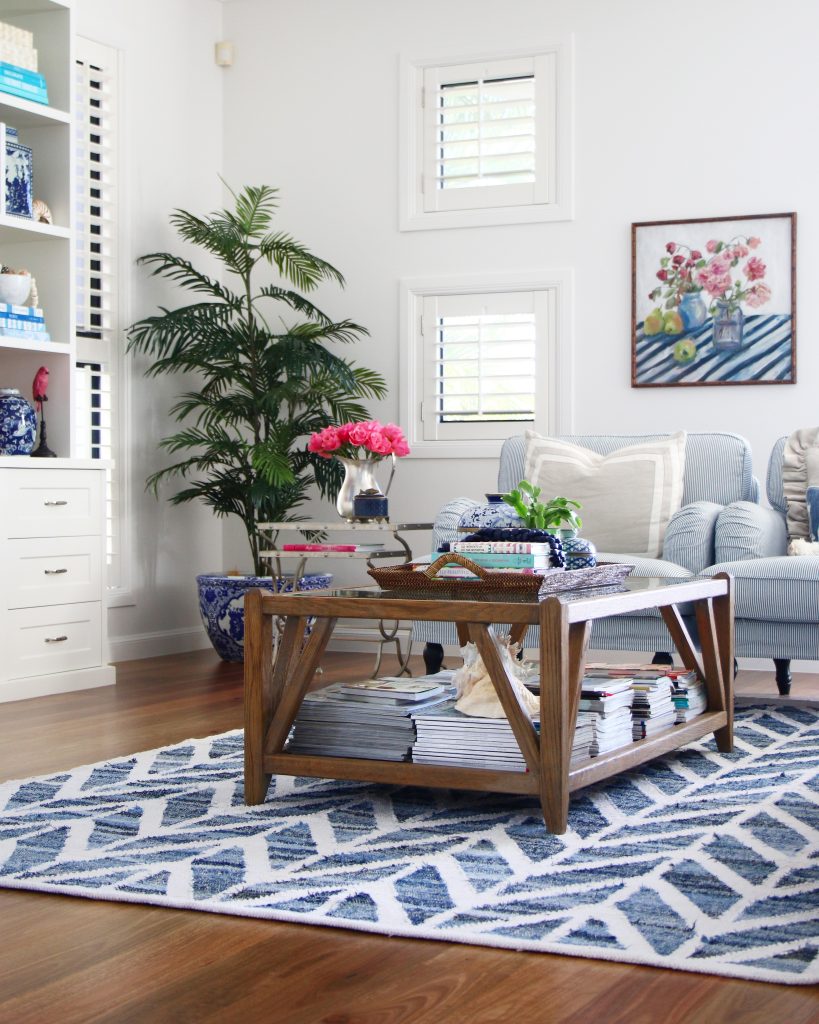 You can check out the rest of the Sugarcane Trading Co range here, including some colourful options and some fabulous floor cushions.
Happy Shopping!
Hayley