You know those cartoons you see of people putting their Christmas tree up and they are tied up in the string lights and cursing at the tangled mess?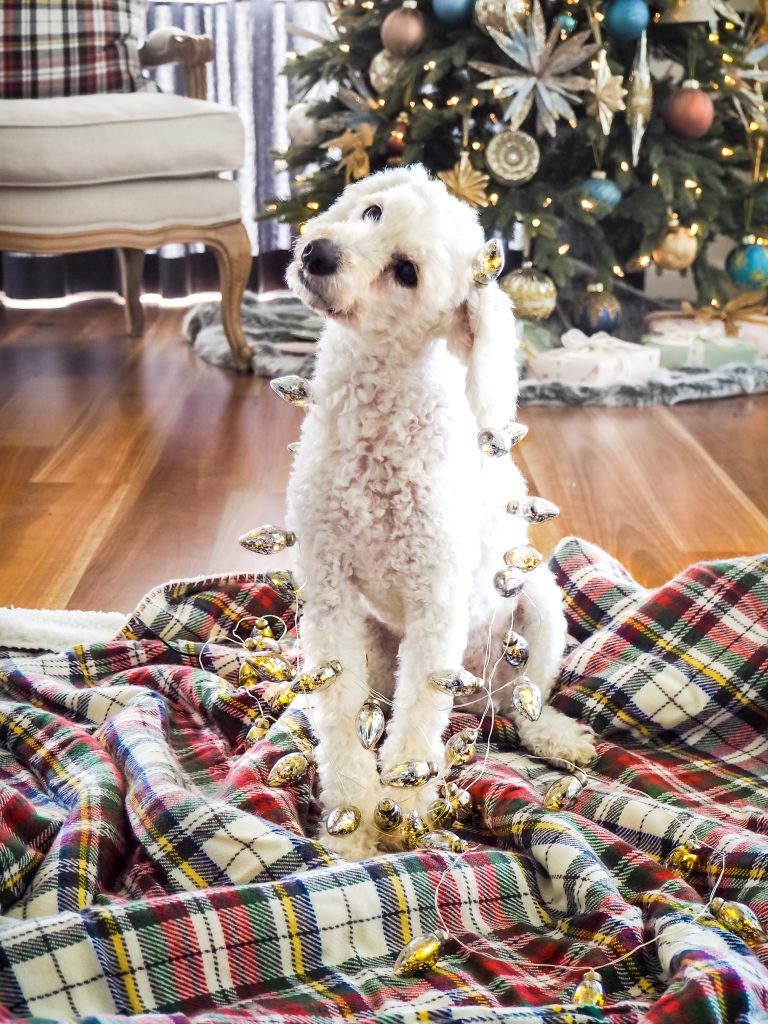 That was me, I am not a very patient or coordinated person, until last year when I got myself a Balsam hill pre-lit tree. It was like all my Christmas' came at once, it was so easy to put up and the lighting was already done for me. It's like a plug and play christmas tree!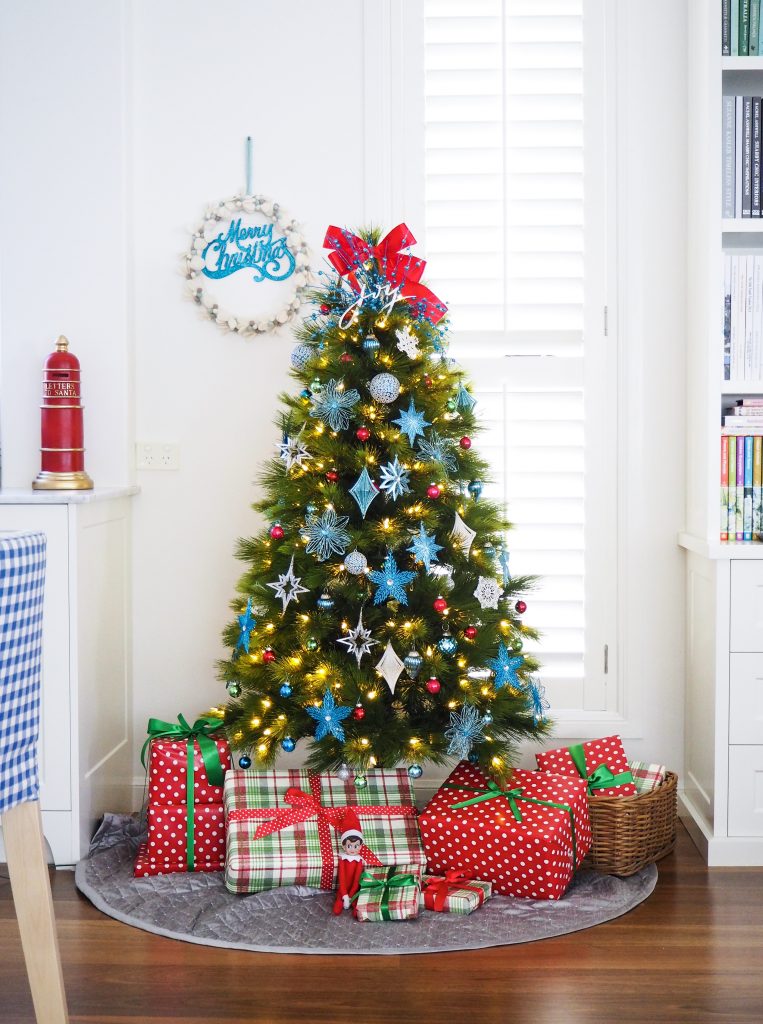 So, this year, I've gone bigger and better with a 210cm pre-lit Silverado tree and it's the prettiest tree we've ever had. We have selected a stunning range of glass ornaments and sparkly decorations and I feel like our tree is sophisticated and absolutely beautiful.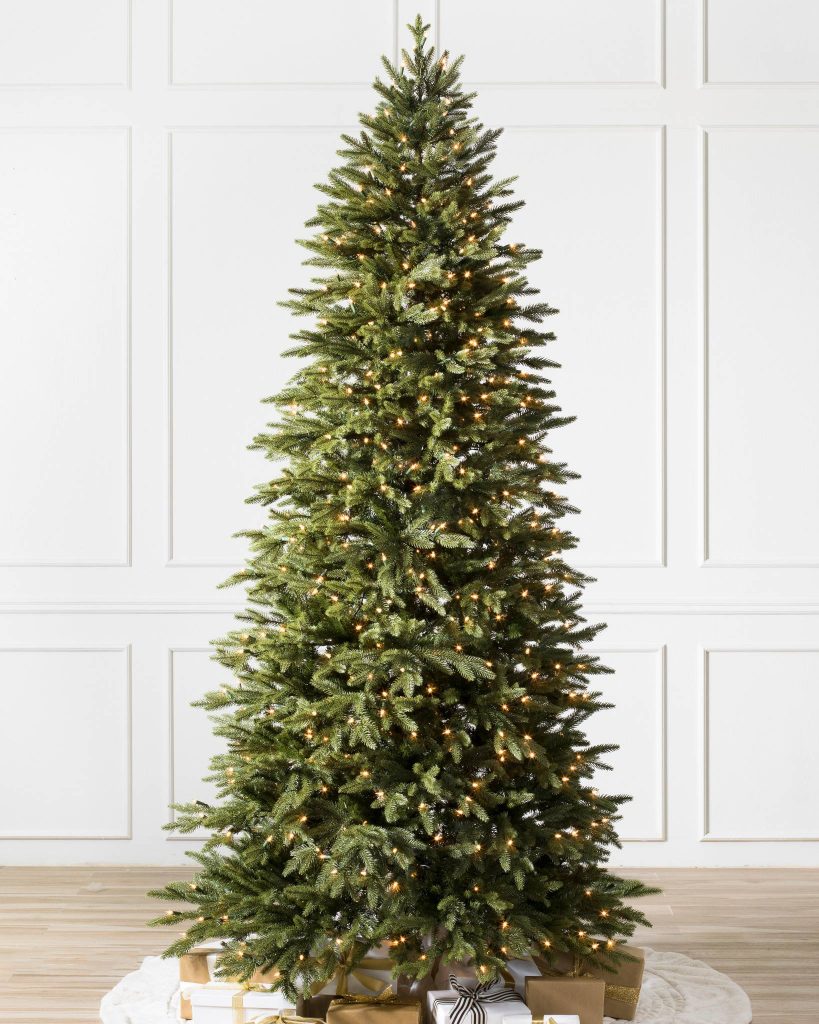 We love putting the Christmas tree up, the whole family gets involved. This year Orly was particularly excited to help with the decorating and he was so careful with the glass ornaments.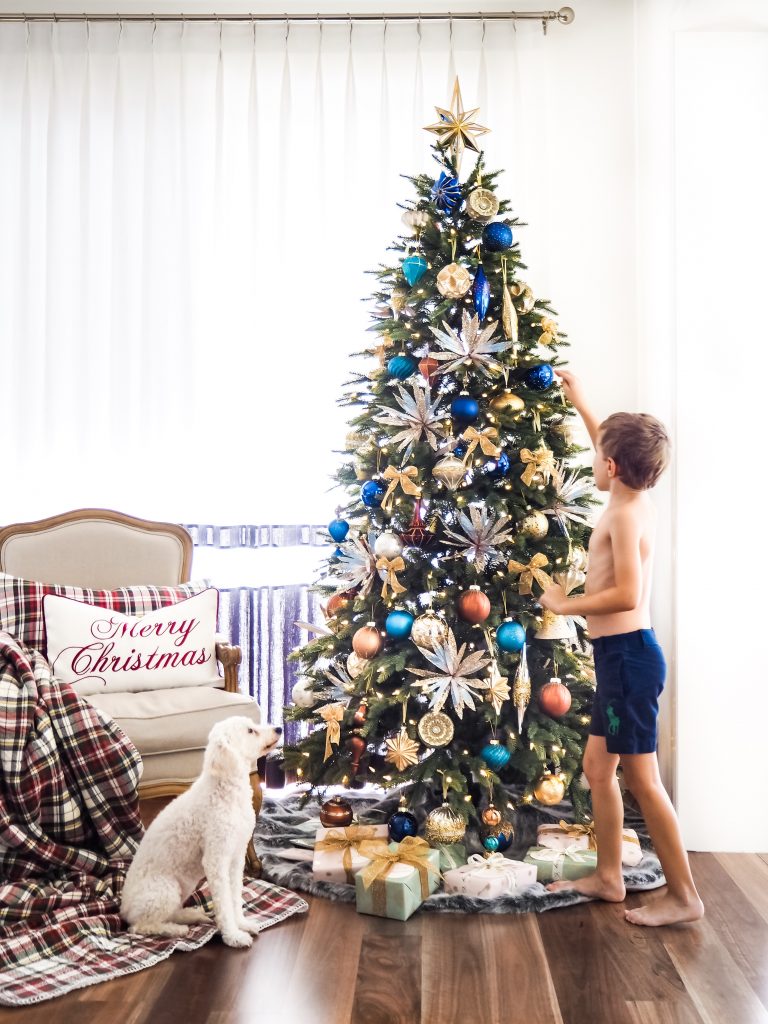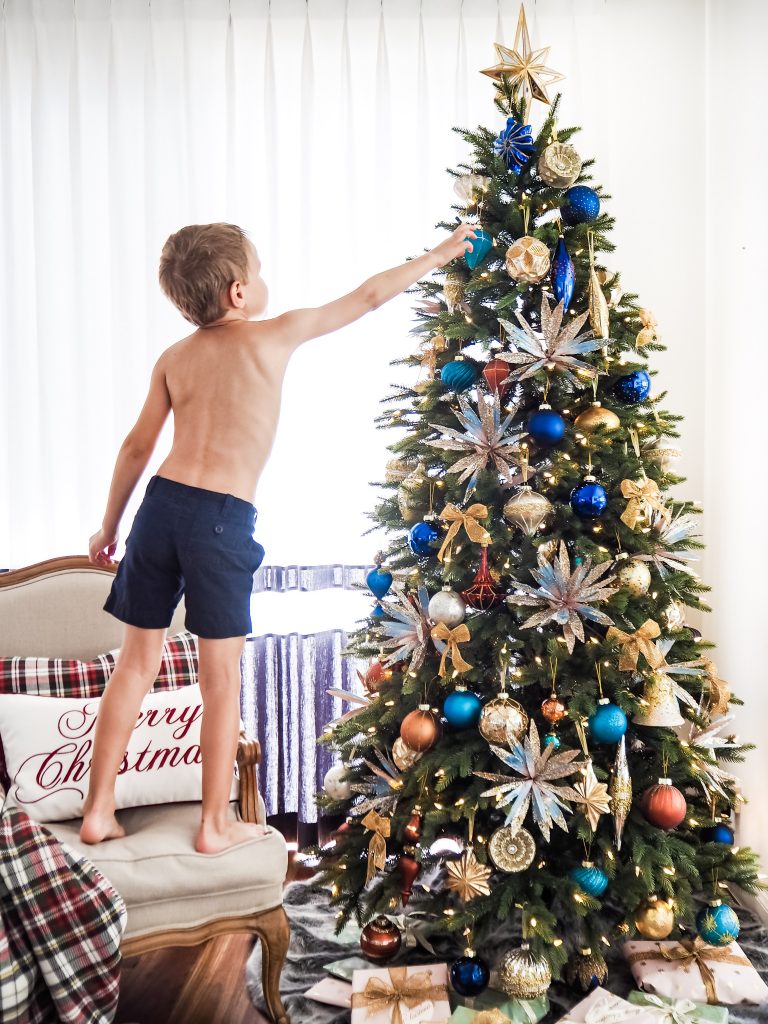 I chose a colour palette of metallics with pops of blue (of course). My entire house has splashes of blue and I wanted to continue the palette with our tree. The metallic finish of these ornaments allows the tree lights to bounce around and make everything extra sparkly.
I already had the Silver and Gold Glass Ornament set.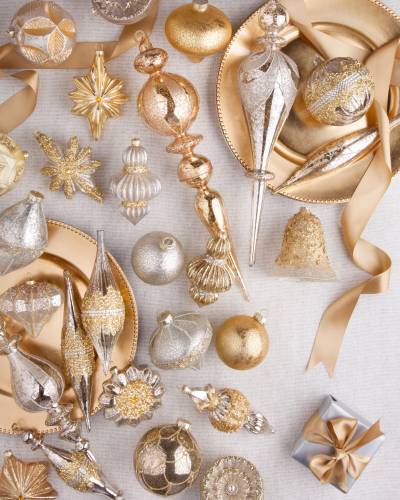 So, this year I added the Georgetown Ornament set which includes hand-painted glass ornaments in matte and metallic finishes. There is 35 beautiful ornaments in different shapes such as balls, teardrops, and finials, all in my favourite colours of navy, copper, and turquoise hues.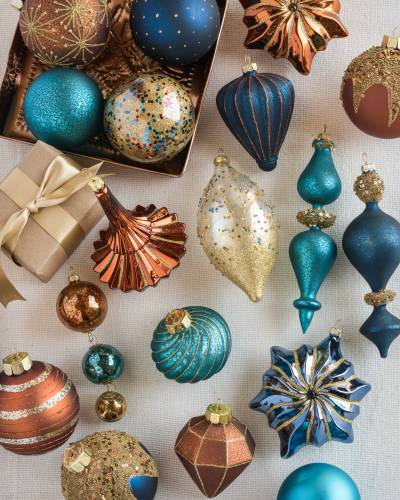 Both these sets compliment each other and looks amazing together on my tree!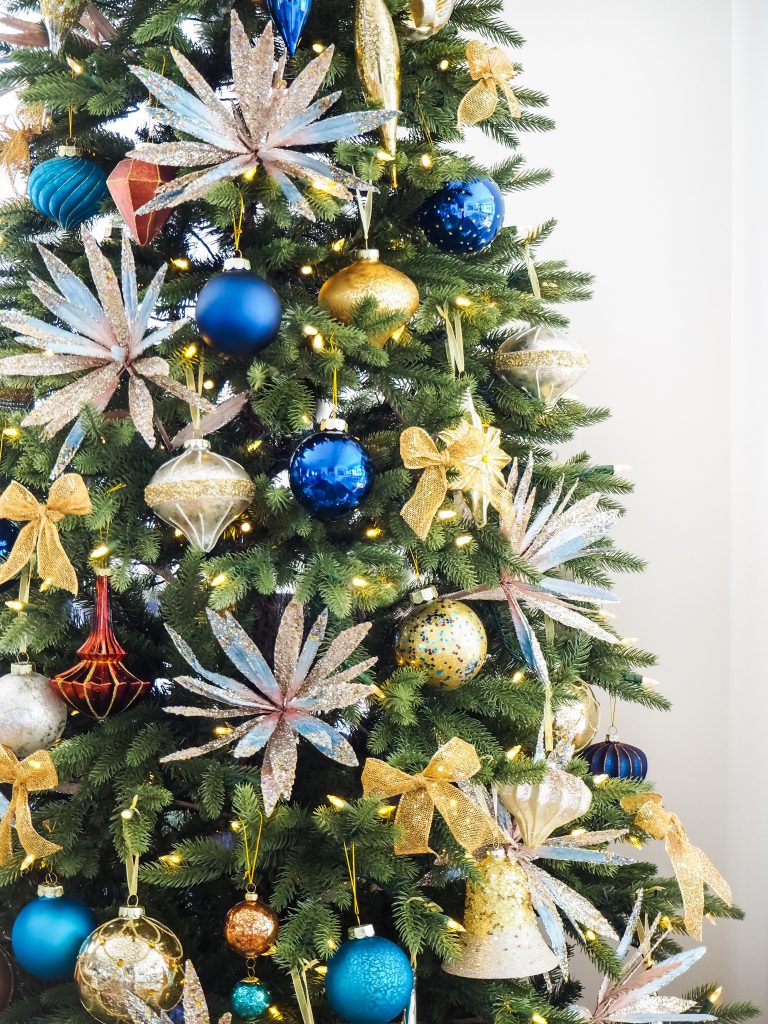 I also decided to add some tree picks this year. The Arctic Blue Champagne Glitter picks come in a set of 12. The textured petals and lashings of champagne gold glitter pick up the colours from the Georgetown ornaments and make such a big impact.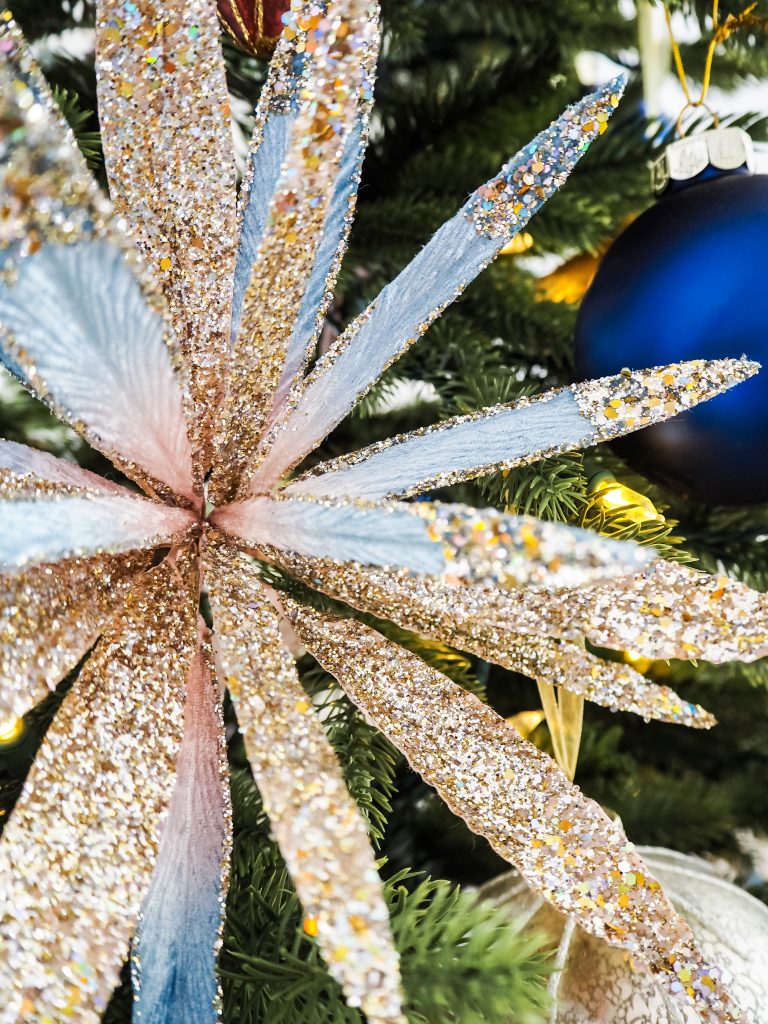 I love how all the different shapes, textures and metallics are vibrant and interesting, while still working harmoniously together.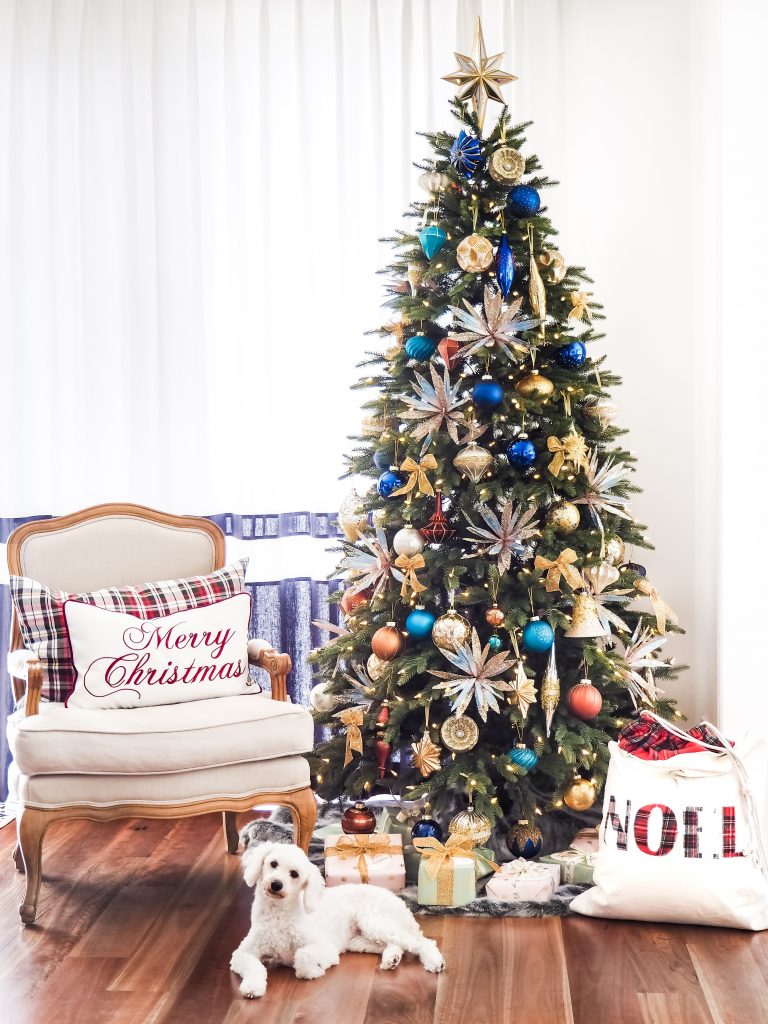 No tree is complete without it's crowning glory, a tree topper!
Do you have a star, an angel, or something else?
This year I went with the Double-sided Mirrored Star tree topper. It is designed like the Star of Bethlehem which adds a little bit of a traditional Christmas vibe to my tree. It is crafted with real mirrors and set in a gold frame, it commands attention and really does deserve to sit atop my gorgeous tree.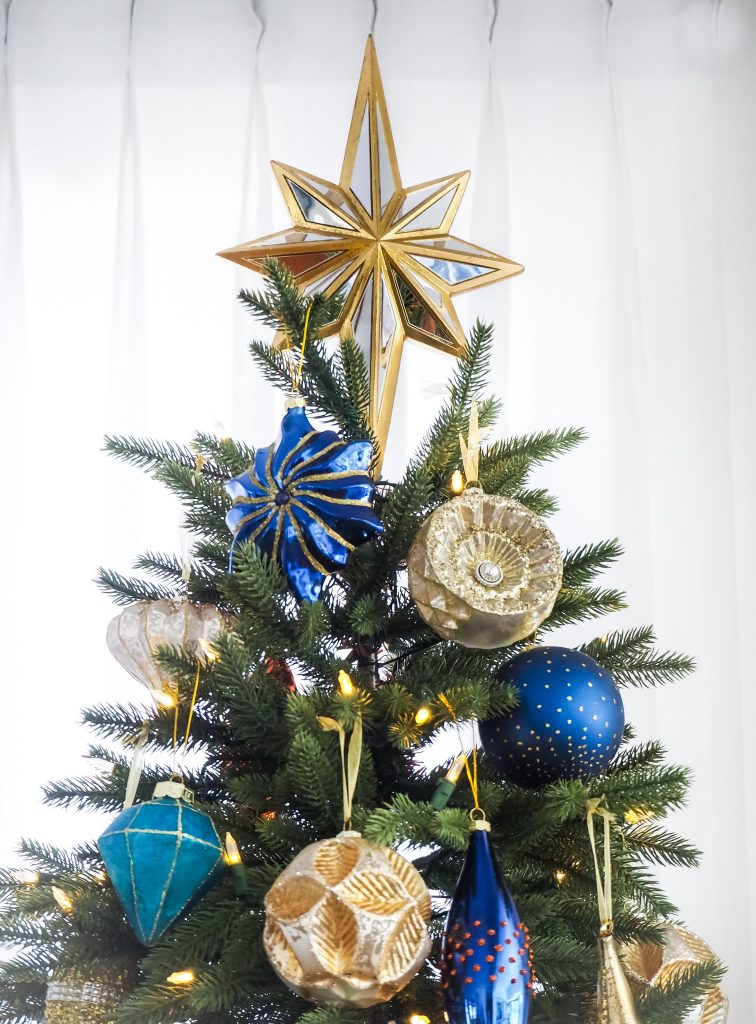 The rich colours of my ornaments this year called for balance with a textural but sophisticated tree skirt. The Lodge Faux Fur tree skirt was the perfect fit, it is plush and luxurious.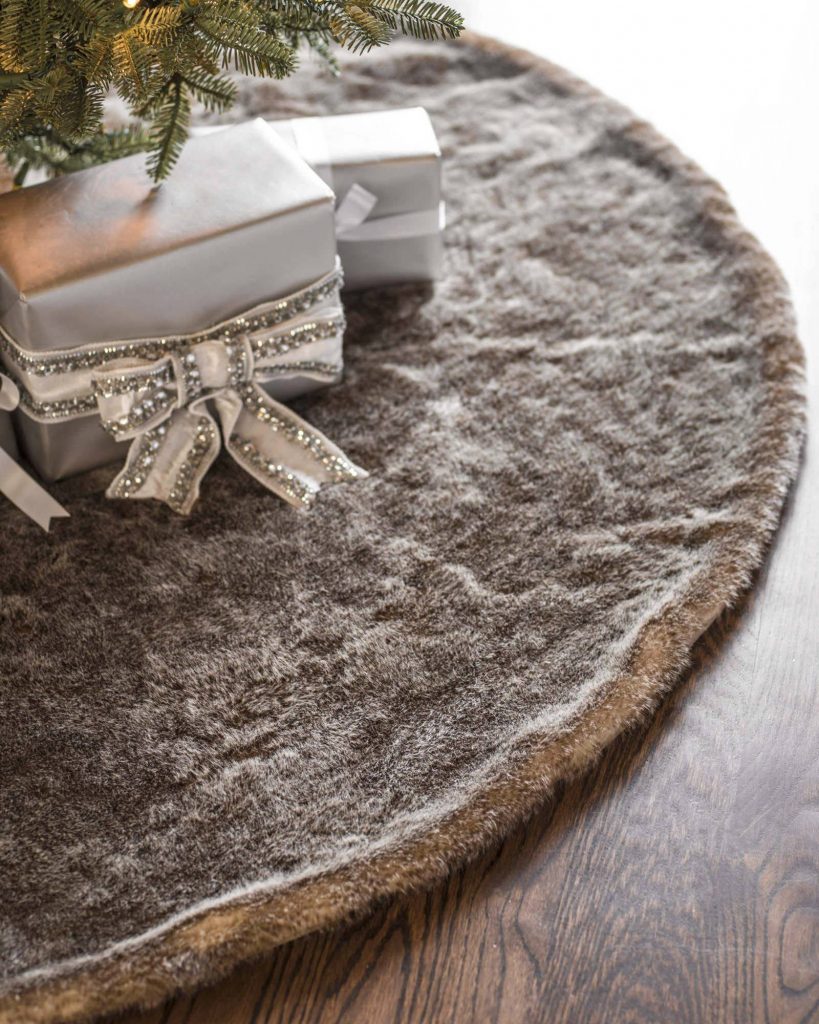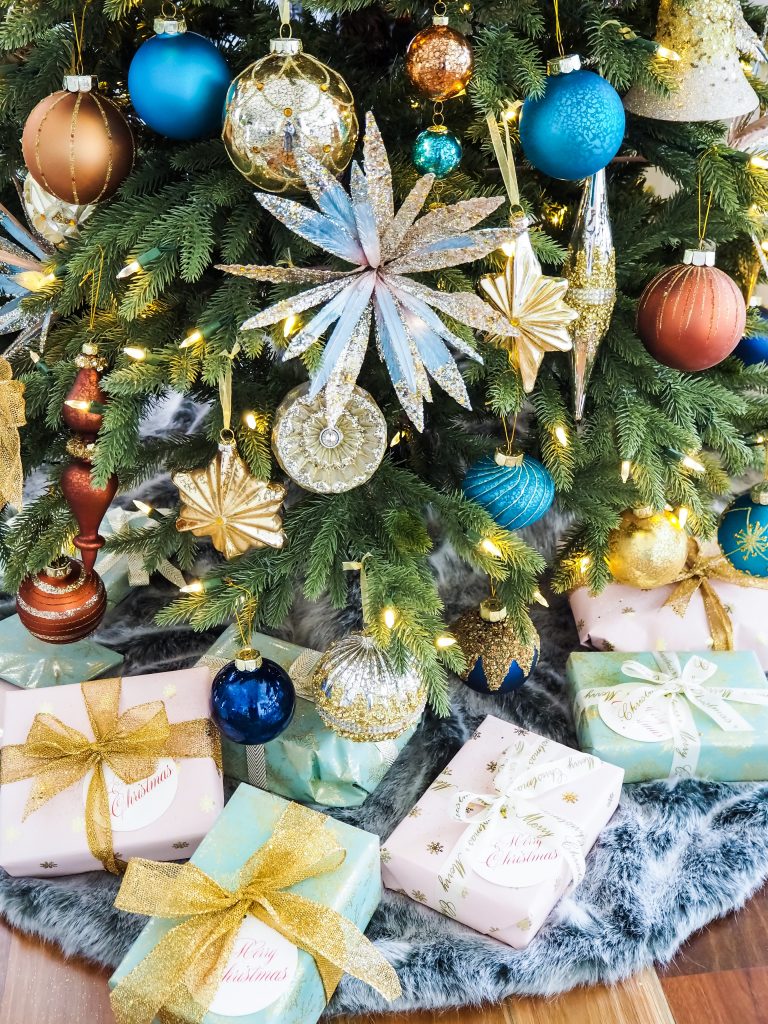 Lastly, don't overlook your wrapping. The gifts under the tree add to the overall presentation and are important. Choose a wrapping paper and ribbons or embellishments in a coordinating or complimentary colour to your tree and take care to wrap your gifts with love.
I got a few rolls of this elegant Gold Mesh Ribbon for my gift wrapping. I also tied a few bows on my tree with the ribbon.
We love our tree this year, in really is the prettiest one we've had.
Would you have a look at it all lit up at night time. It takes my breath away!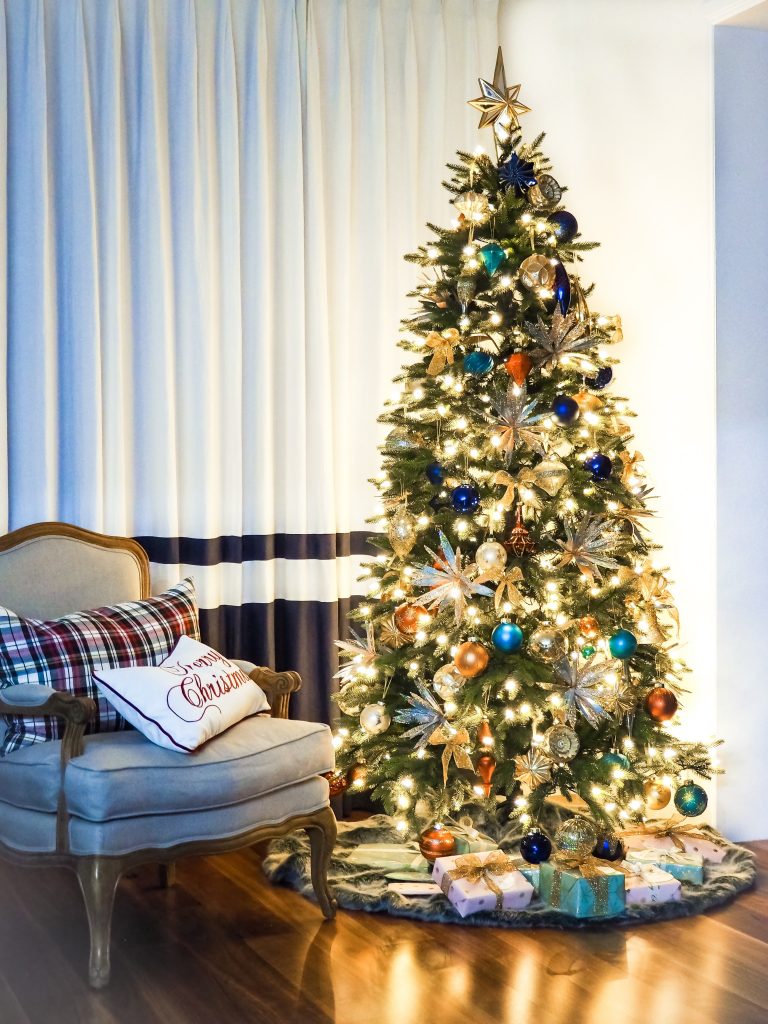 The ornaments absolutely glow with the fairy lights. I would never have had the patience to string that many lights myself. The pre-lit tree is worth every single cent!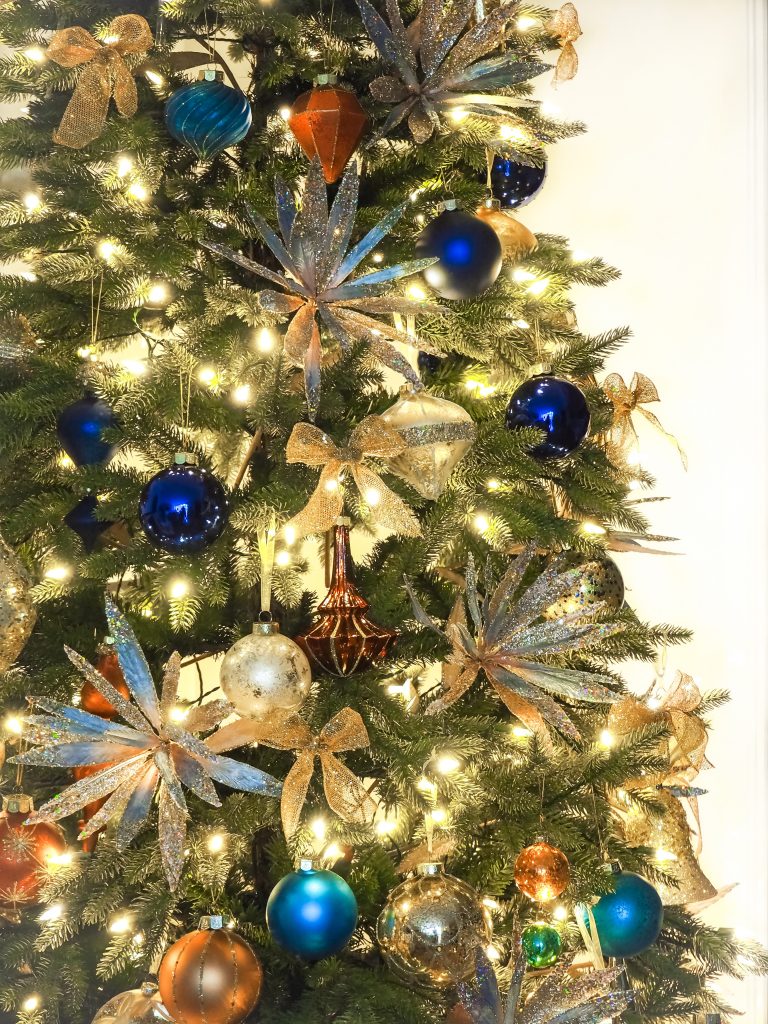 While I have you, let me share my Christmas wreath because it is an absolute showstopper!
At a whopping 75cm in diameter and adorned with pine cones and mixed berries, it really looks incredible. It is the Bay Laurel wreath with Mixed Berries foliage.
Oh, and it is pre-lit too!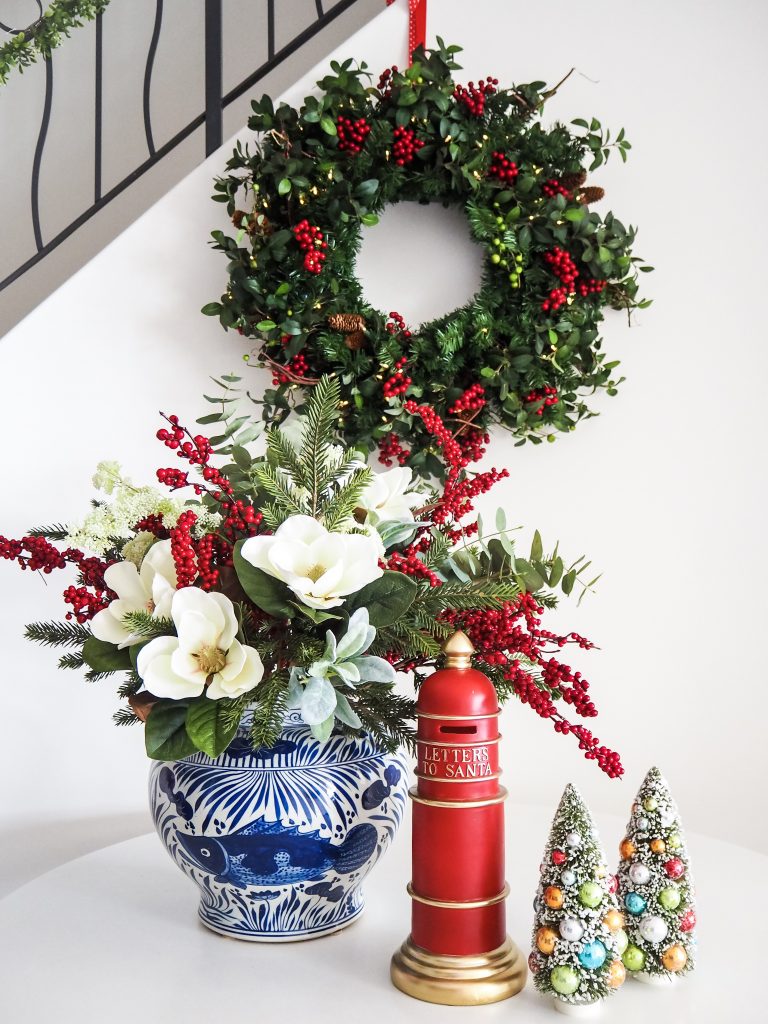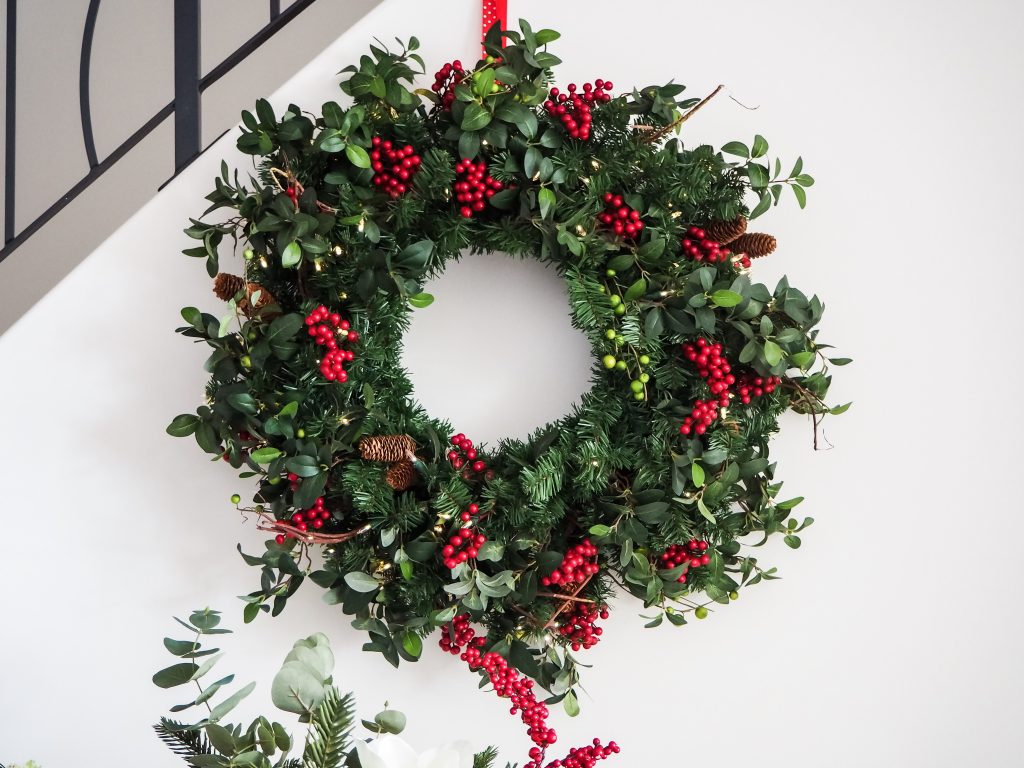 So, that's us this year, our tree was easy-as-pie to assemble, decorating with such beautiful ornaments was a pleasure and there was no cursing at all! In fact, I am currently sitting back with a hot cocoa listening to Christmas Carols, feeling very happy with myself, while Orly is reading a book by the tree with his little shadow Holly.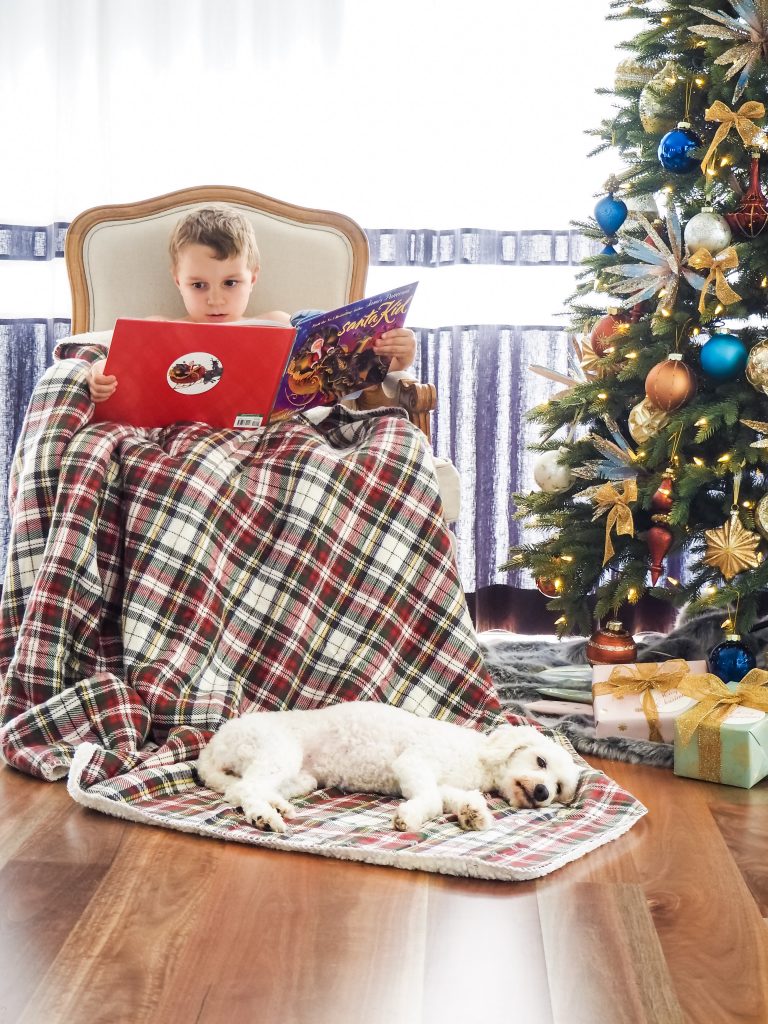 Merry Christmas Y'all!
Hayley x
DISCLAIMER: I was gifted some of these items from Balsam Hill in return for a review. All opinions are my own. I would never put my recommendation or reputation behind a product I don't truly love. Hx