Yesterday I was lucky enough to be invited to the unveiling of 'The Wardrobe' by Roxy Jacenko and Pixie Curtis. It was a walk-in robe full of beautiful clothes, shoes you only dream of and handbags to make you swoon, but all I could look at was the white lacquered walls with parisian mouldings and carefully curated little vignettes amongst the shelves. Wardrobes are no longer just a place to hang your clothes. They are a place to appreciate your clothes and display your favourite pieces.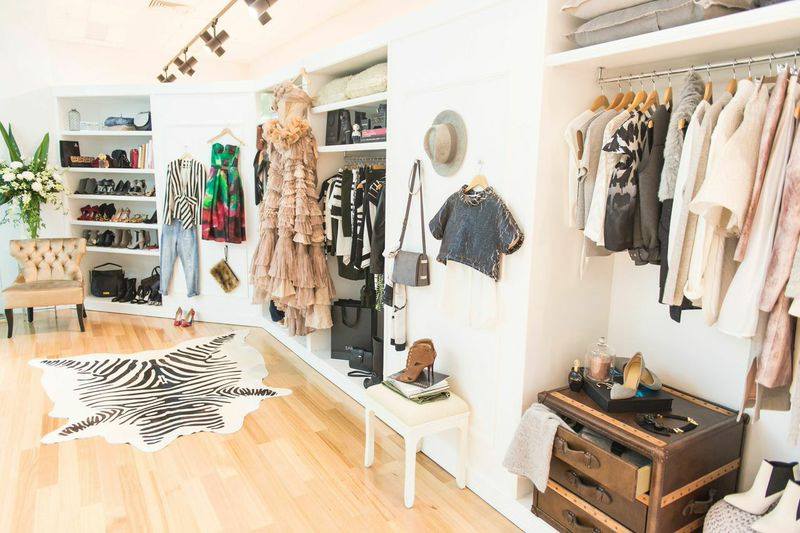 But first, lets all ooh and aah at Pixie Curtis! Roxy and Pixie looked stunning in their matching Dolce and Gabbana dresses. Roxy was fabulous, friendly, smart, stylish and motivated, but I have to say all eyes were on Pixie, she's such a little doll!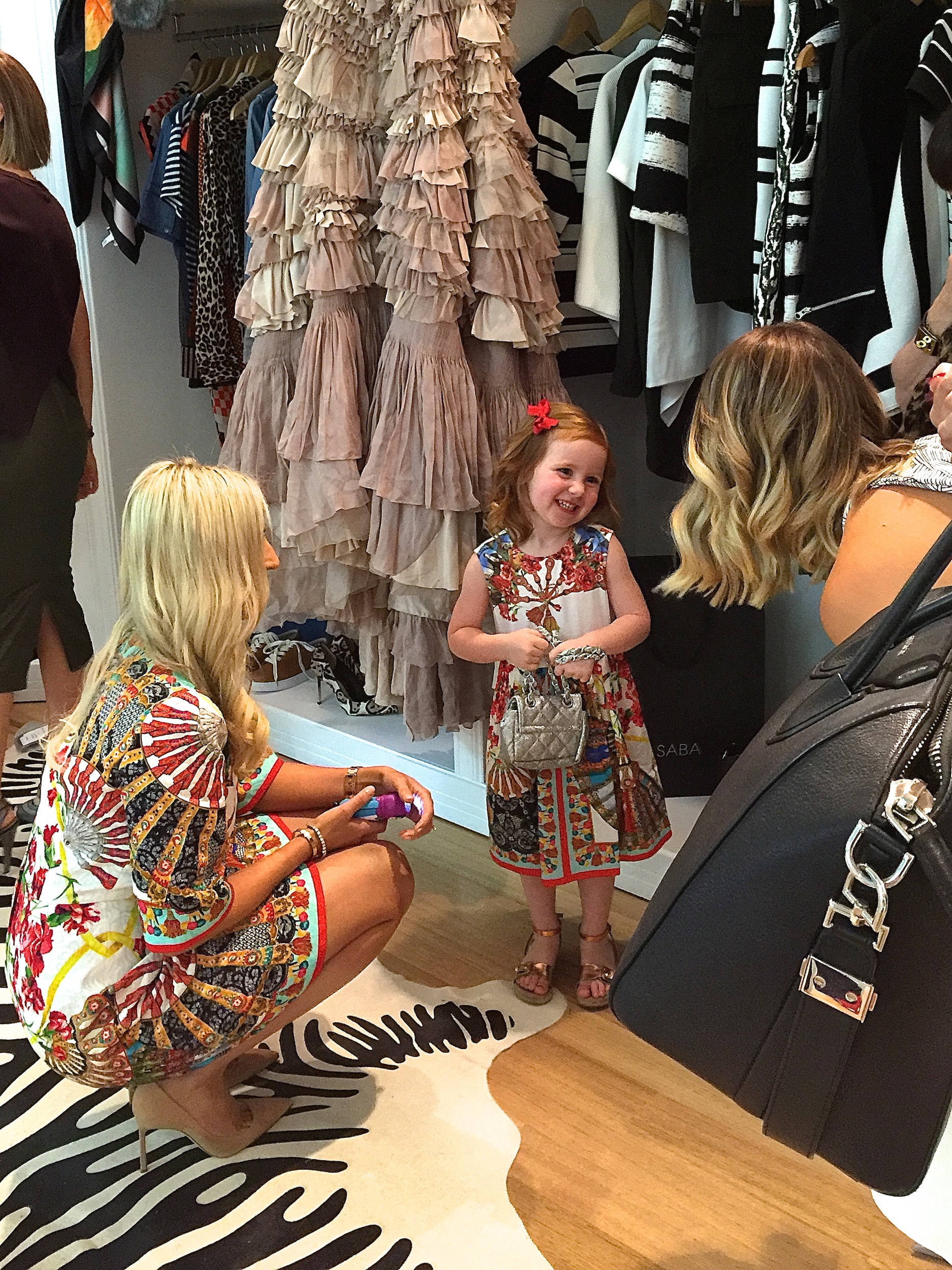 Here's a couple of snaps of 'The Wardrobe'. I love the wall hooks to display your favourite pieces, and the little vignettes created on every level. It felt more like a boutique, and why shouldn't it?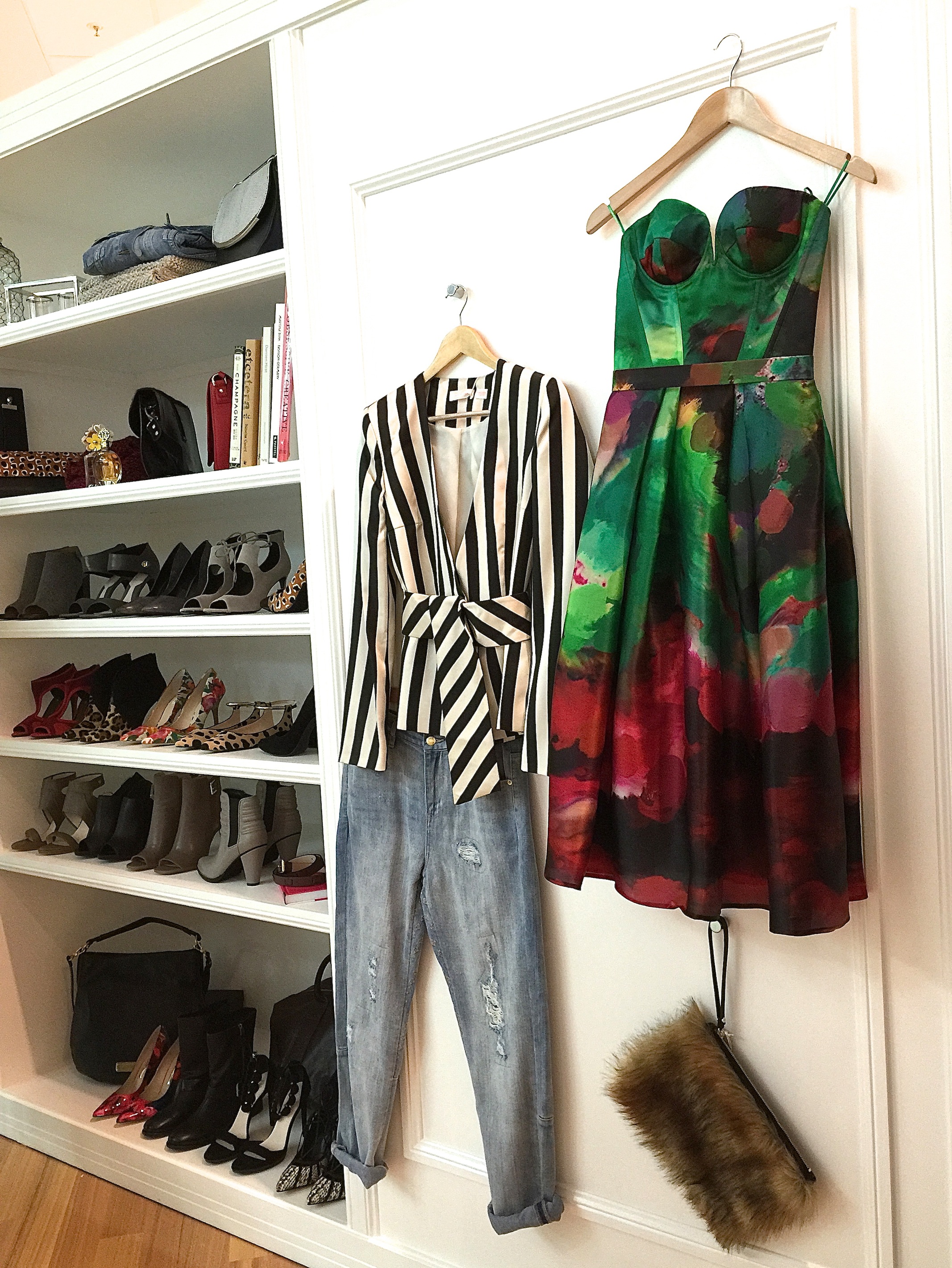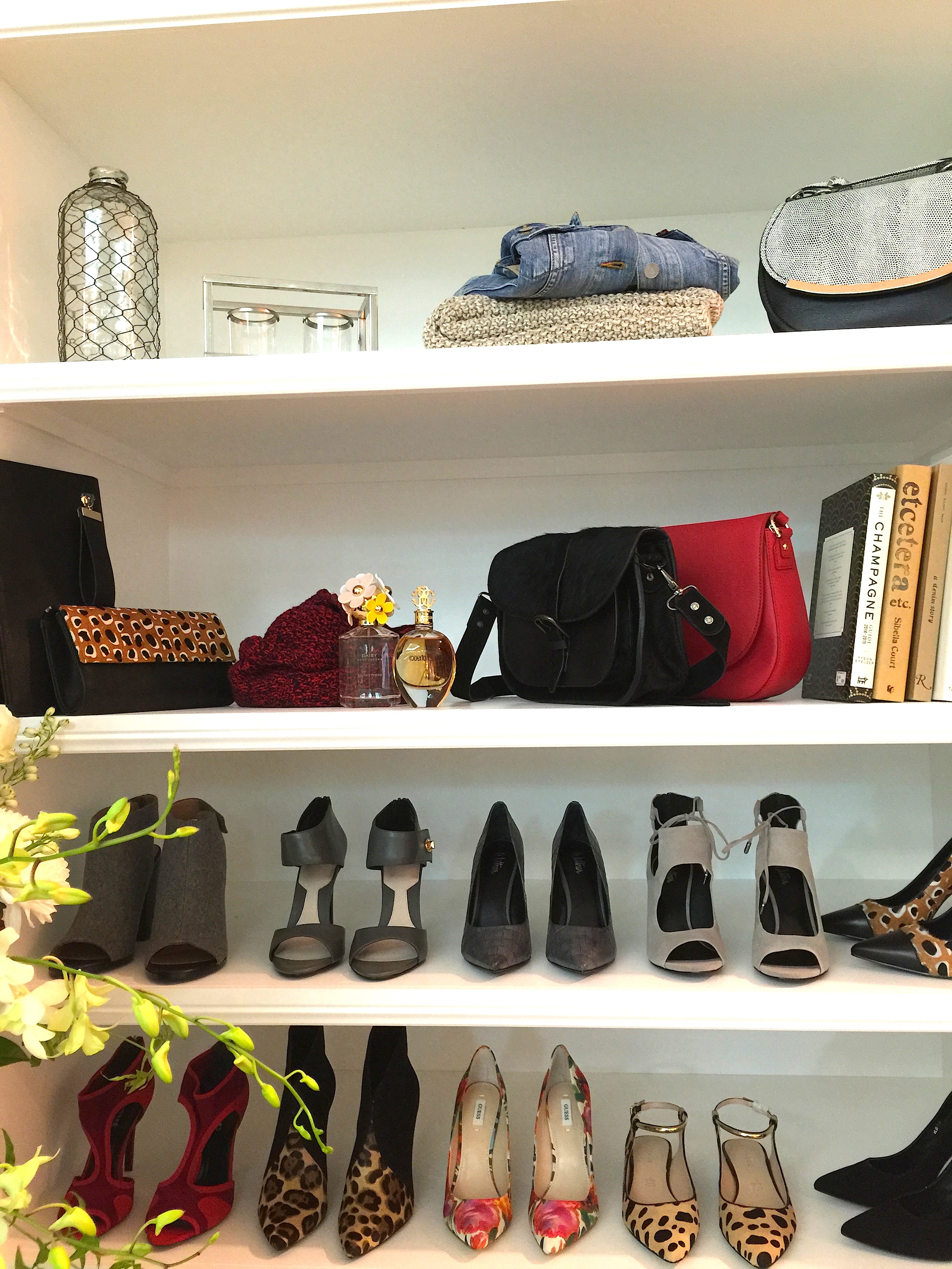 It sparked my interest to see what is happening in the world of wardrobes, here's a few I found that will make you weak at the knees!
The first one is by Smith/Firestone Associates for a private residence in Los Angeles. Swoon!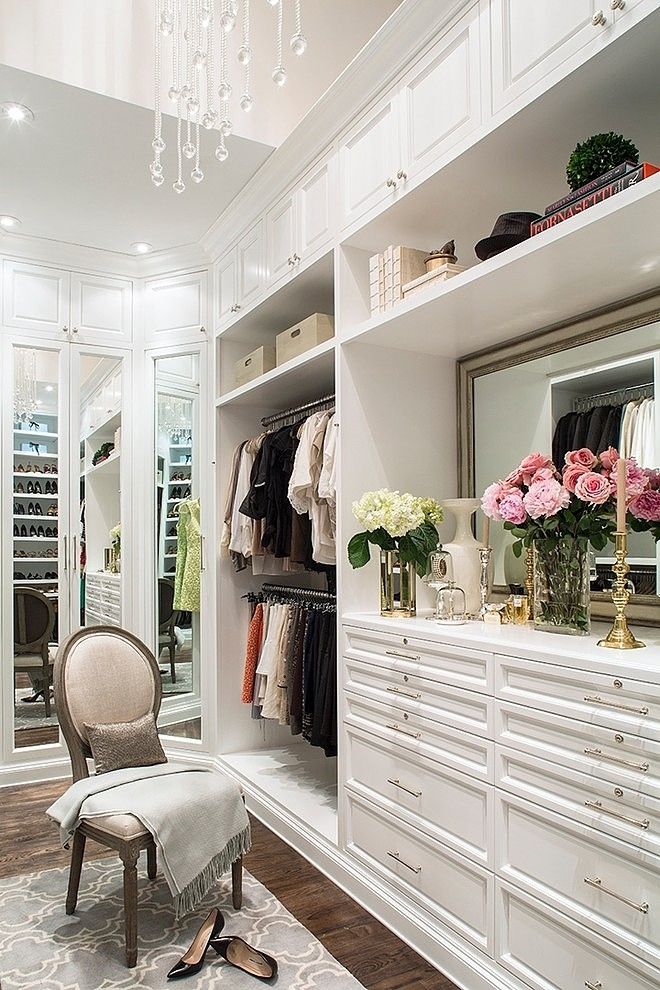 What about this one by Marie Flanigan Interiors, you can hide all your mess and your wardrobe still looks spectacular!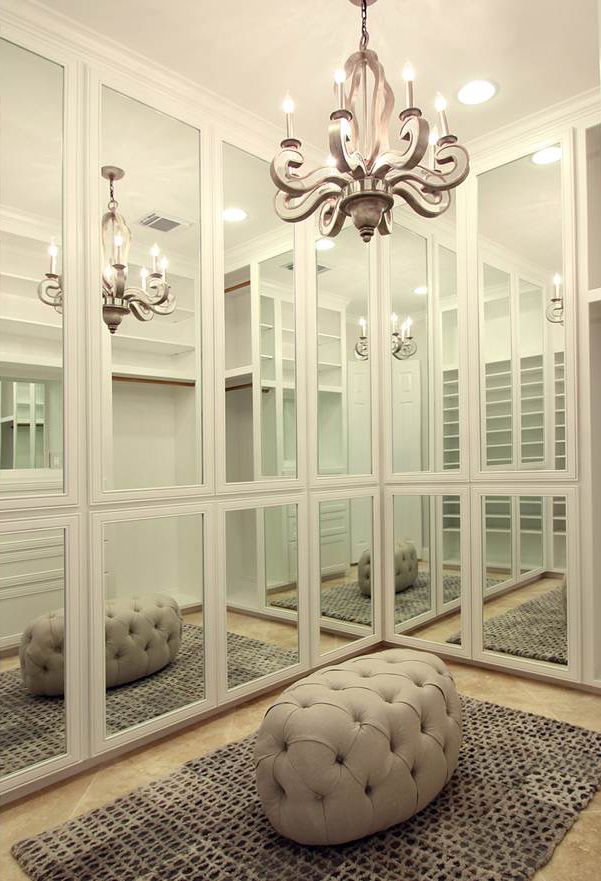 This one with the dressing table is spectacular, from House Beautiful on Pinterest.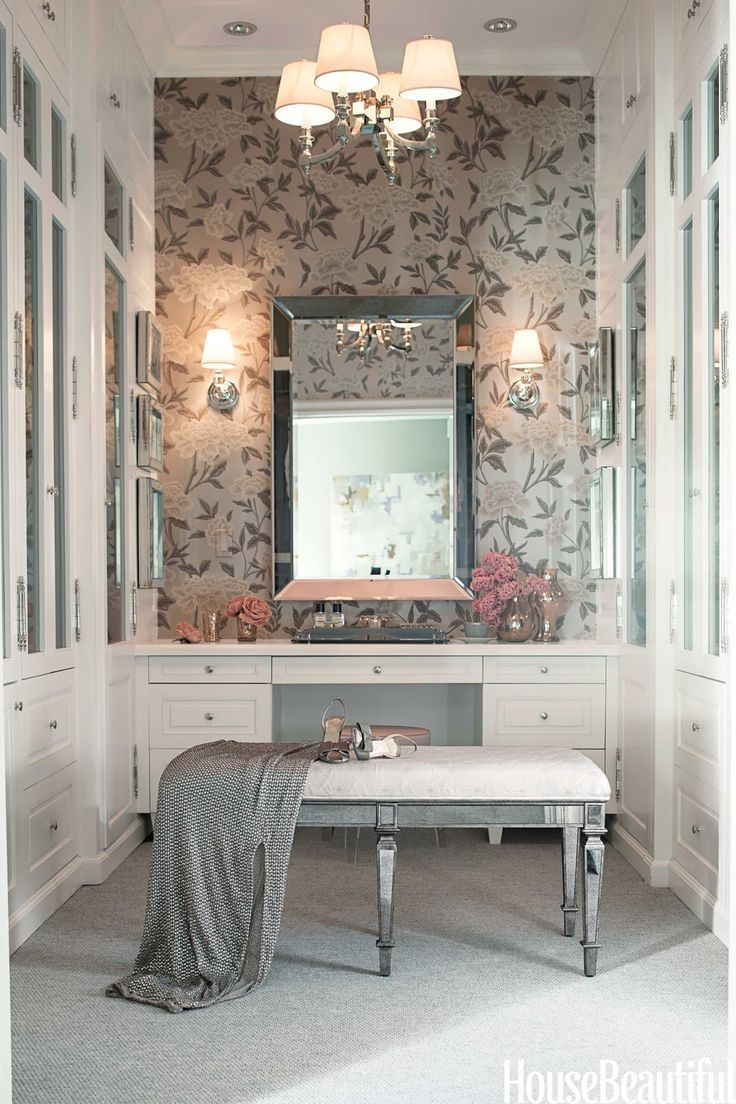 And lastly, yes this is a wardrobe, not a boutique! I couldn't find the original source, from Pinterest.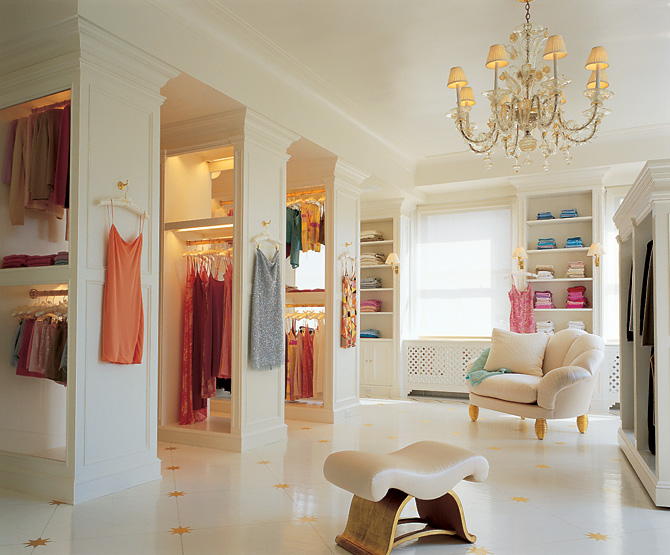 So, the question is, how can we get a little wardrobe luxury at home (without winning the lotto). I've come up with a list of 10 things that I think will help to give you a killer wardrobe.
1. Add a few wall hooks to display your favourite pieces. This is a pretty easy one to to do, you could even use them to hang out your clothes for the next day, if your a planner (unlike me).
2. Add fresh flowers, why not? Not a huge, expensive bunch, just a little posy picked from the garden would be lovely.
3. The hero piece in any wardrobe would have to be a chandelier, don't you agree? If you can find a chandelier at the right price, this really isn't all that expensive considering the statement it will make.
4. Create little vignettes, use handbags, jewellery, boxes, candles and books.
5. Can you squeeze in a dressing table? Yes? Then go for it, Lucky You!
6. Pop a little chair or ottoman in there, it's a lot easier to put shoes on sitting down anyway.
7. Have you got a full length mirror, it surprises me how many wardrobes don't, if you don't, get yourself one. You can stick one to the back of your door with special 2 sided tape.
8. Colour code and sort your clothes, everything will look so much calmer if your wardrobe is organised by style and colour, and before you ask, no … my wardrobe isn't either, but I'm working on it!
9. Get yourself matching coat hangers, I know, it's not at the top of my priority list either, but matching coat hangers look so much nicer. If you can afford it go for wooden ones, very luxe.
10. Pick up all the crap from the floor, AHEM … this may be directed at myself! Any wardrobe will look bigger, brighter and better if it is clean, organised and free from piles of clothes.
Are you inspired to give your wardrobe a spruce up over Easter? Me to! I'll show you mine if you show me yours, Deal?
Hayley x