I had a dirty little secret in my bedroom … a set of stained bedside tables that I tried to crop out of nearly every photo I took.  Don't get me wrong, I love timber pieces of furniture, but these were those indonesian style ones, with the orange/red dark stain. While they might work if you have that kind of decor, it was not the look I was going for. The thing is, they were the perfect size for my bedroom, which was quite a mission considering I have this strange nib wall that only allows me 75cm each side for the bedsides, and I also have a really high bed, so I need something rather high. I found them on Gumtree when we first moved in and had intended on painting them, then life happened and I never got there.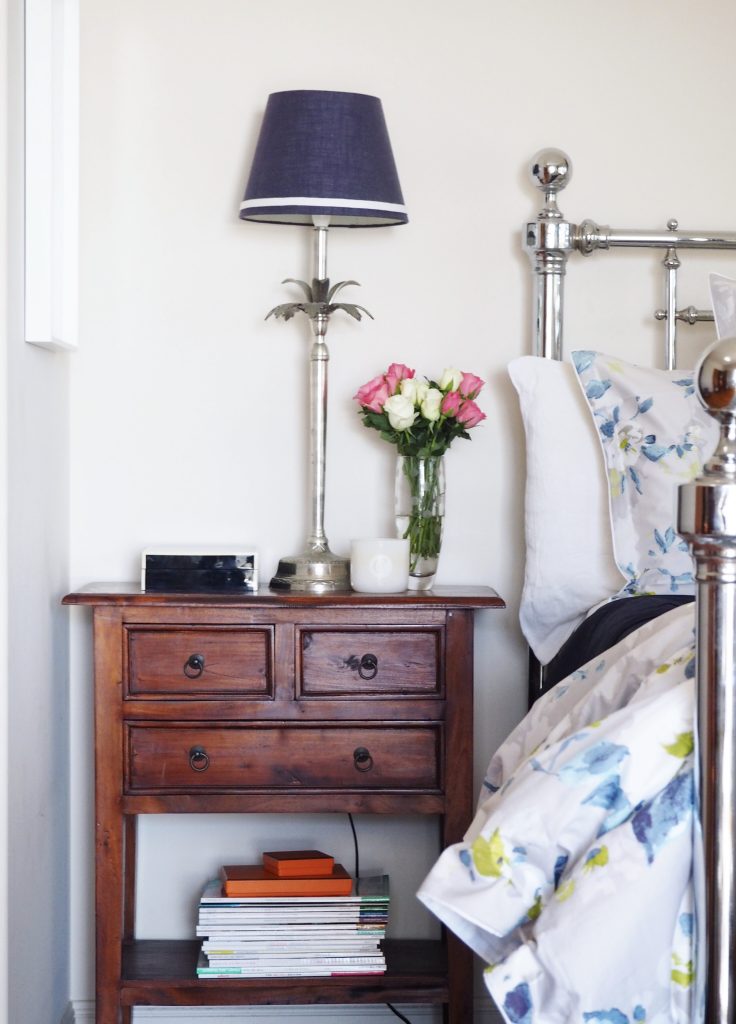 Then, I got absolutely sick of looking at them and thought I'd try the Annie Sloan Chalk Paint. I see this paint popping up everywhere, everyone raves about it and I've seen so many amazing transformation photos.
So, I thought it was my turn for an amazing transformation.
Firstly, I am no stranger to painting furniture, I have painted heaps of things over the years, some of you might remember the huge 4 posted bed I painted pale blue a few years ago, but I had never used the Annie Sloan Chalk Paint.
Let me tell you, now I understand what all the fuss is about.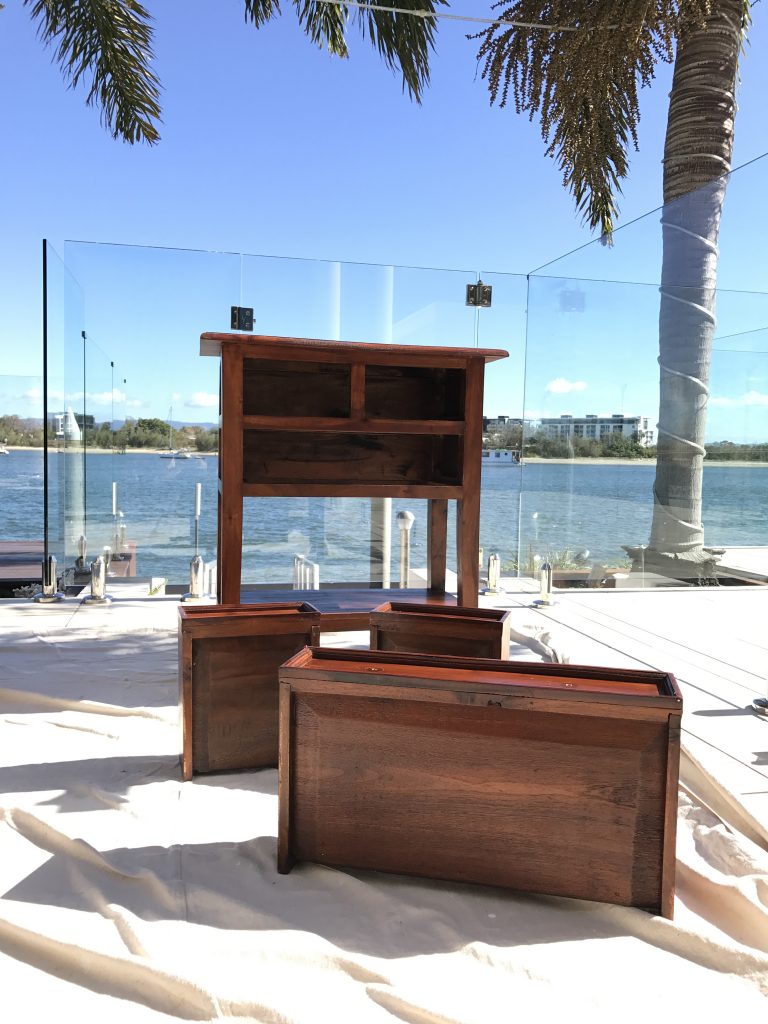 You don't need to sand or undercoat first, actually there really isn't any prep work, just a quick dust off and wipe down. Then you can get straight into the fun part. The paint goes on smooth with great coverage. I only needed 2 coats to cover this horrid red stain! It dries super fast which allows you to complete your project in one day. You can achieve a range of different finishes such as a rustic 'chippy' look, a two colour distressed finish, a vintage look or a modern, smooth finish. I went with the simple vintage look.
I applied the Annie Sloan Soft Wax over the top to protect it, which was easily applied with a clean cloth.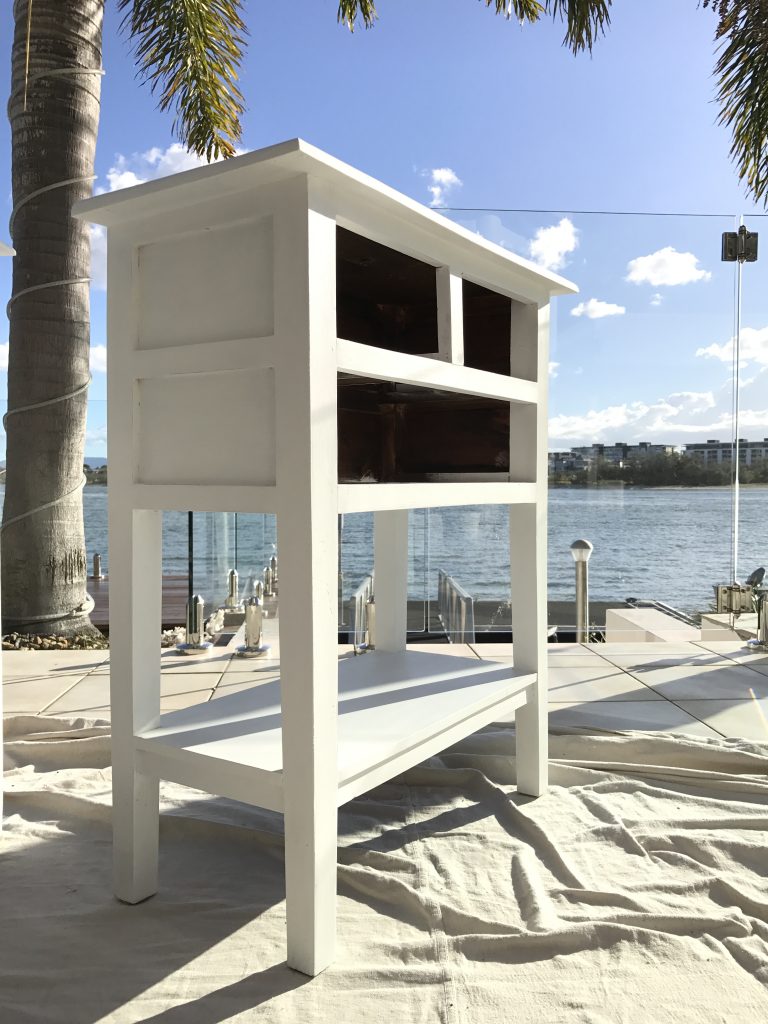 I chose white because let's be honest, I wasn't brave enough to do a colour, but trust me, this won't be the last piece getting the Chalk Paint treatment in my house. Next time I'm going to be a little braver and use a fun colour.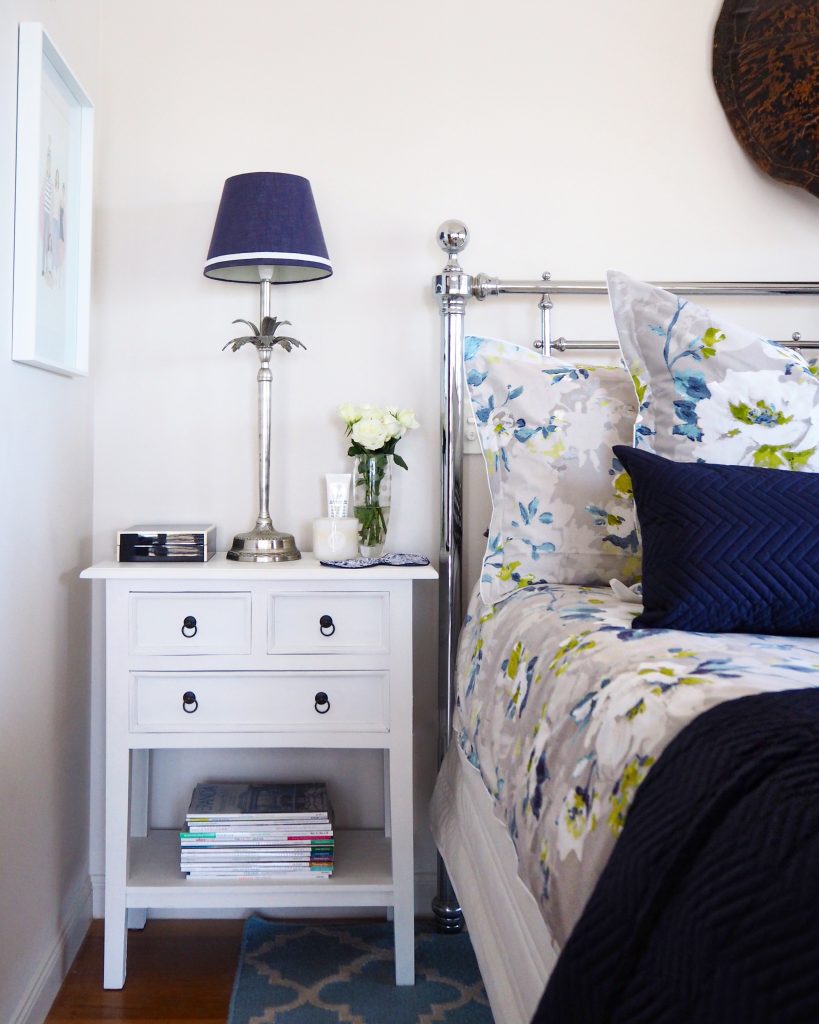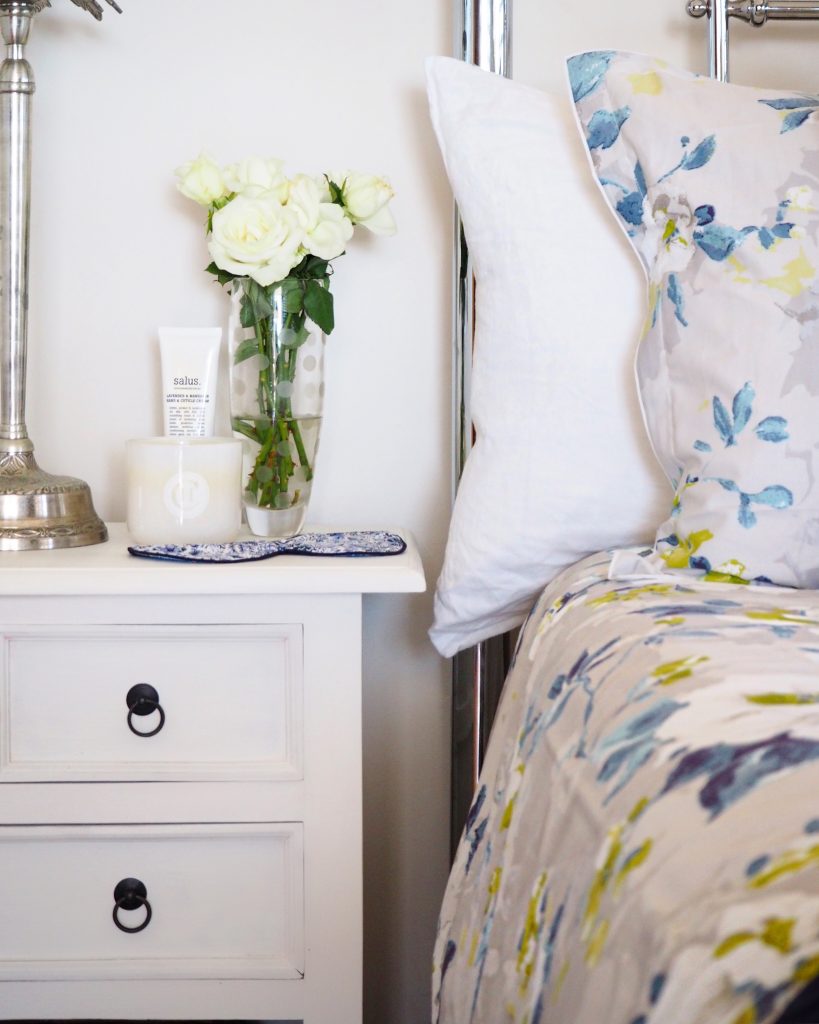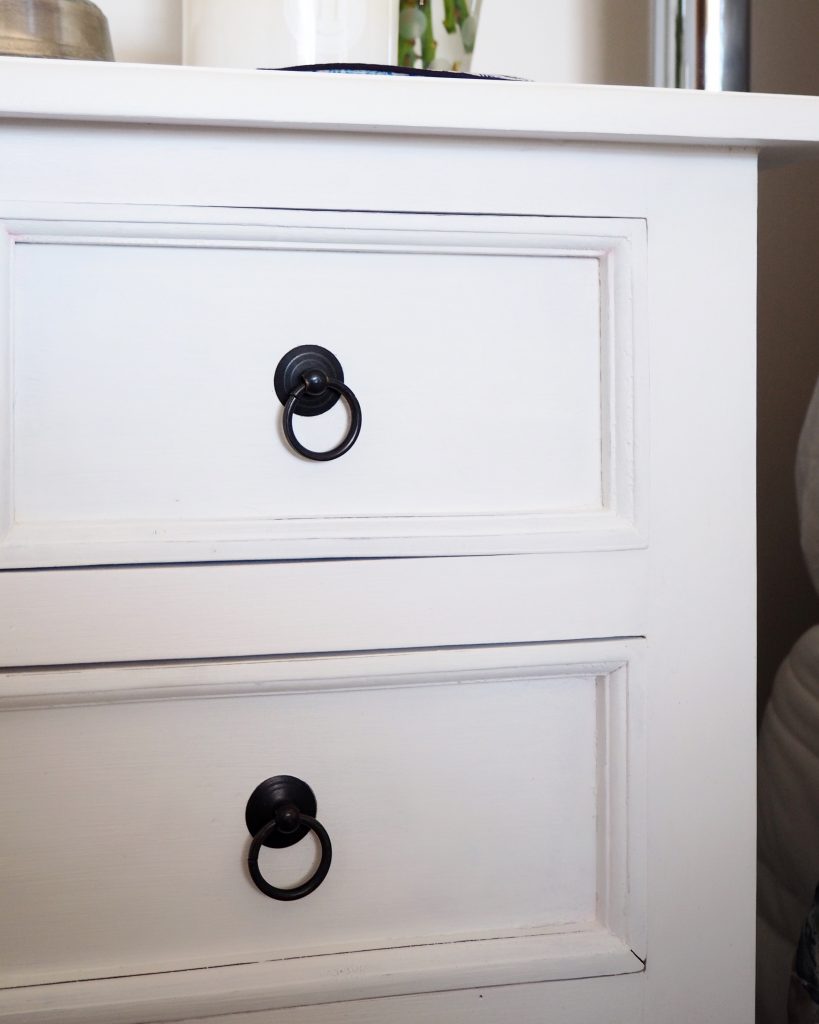 Secondly, take my advice, if you have been waiting to paint something in your home and keep putting it off because it all sounds too hard … don't! Grab yourself some Chalk Paint and do it, you'll be so pleased with yourself.
You can find your nearest Annie Sloan Chalk Paint stockist here.
Happy Painting!
Hayley x
* In the interests of full disclosure, I'd like to inform you that Annie Sloan gifted me my paint supplies to complete this project. I was not paid for this blog post, and all opinions are my own.