You know when you find a home wares brand and you just love everything, like absolutely everything, and you know you could easily take any, or all of their pieces home and they would fit right in?
Yeah that …
Well, that's how I feel about the current eb&ive Loveshack range.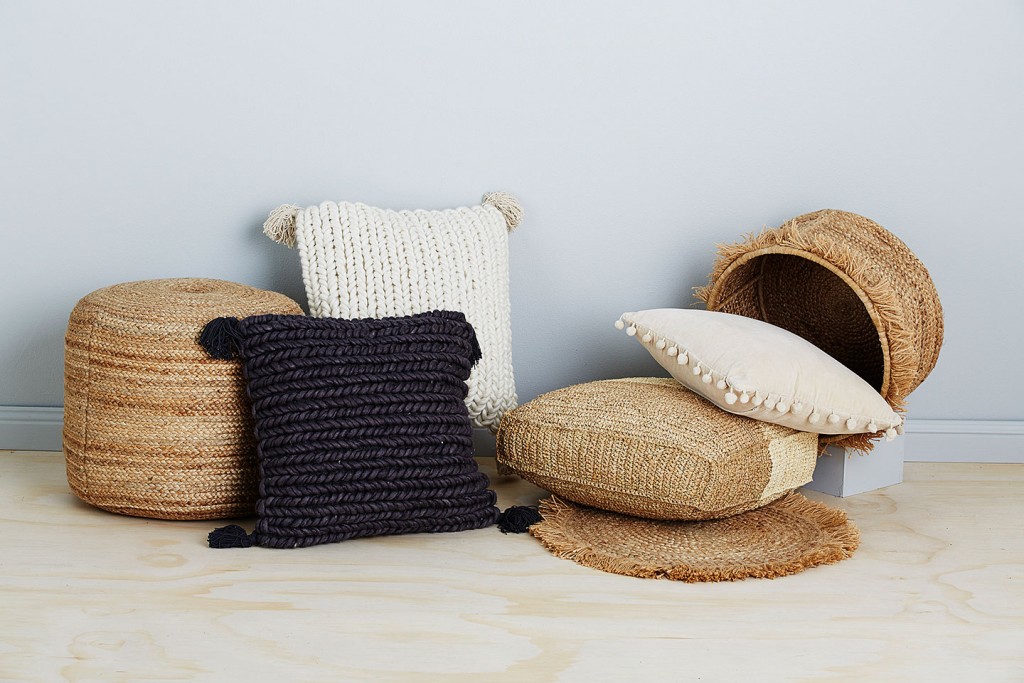 I just had to find out more about the talented gal behind this range, I was sure she must be my sister from another mister!
So, let's meet Nicky …
Tell us a little bit about yourself Nicky?
I have a very colourful background! I began my career with a fashion course at Tafe when I was 18, after completing this I then went into retail sales and eventually became a sale rep for a swimwear company which I loved.
I was then really lucky and had an opportunity to work for a toy company which was pretty crazy! I travelled around Japan /Germany and Hawaii doing shows and assisting retailers in Sales. It was an unbelievable experience at such a young age! I then came back into retail and opened outlet stores around NSW for a then large surf brand. After this I decided on a change of path and entered the promotional marketing world, where I worked for 10 years, I gathered lots of experience in importing and sourcing, which I gather then lead me down the path I am now. I work with my amazing hubby who puts up with all kinds of things! I am very lucky to share our lives with my husband's two beautiful children, which I am so fortunate for, I like to claim them as my own from time to time.
What inspired you to establish eb&ive back in 2008?
My best friend Julie and I had a dream as they say… we both had day jobs but loved being creative and wanted something of our own so eb&ive was born and actually it was born a lot earlier than 2008 – this was our relaunch!!
We started making jewellery and having home style parties at our individual houses , we were also lucky enough to make a small collection for Rebecca Davies runway show who was a popular designer of the time . However working day jobs and then making jewellery until late finally took its toll and we decided to give it a rest. We went back to our regular jobs until we thought the timing was right and we had some income behind us.
In 2008 we thought lets really give the business a go! We locked in a trade show, thinking if we make our money back let's keep going, and we did. We were blessed as this is what happened, we have built a business that I love and affords me the opportunity to travel and experience amazing people and places.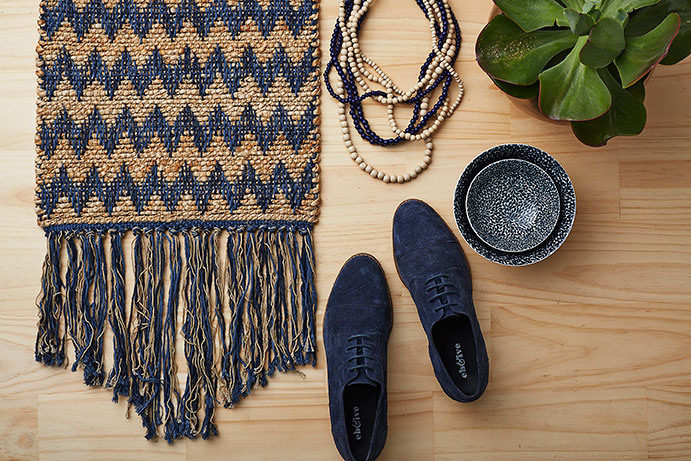 The eb&ive business started with a jewellery range and has since grown to a lifestyle brand with fashion, accessories and a home collection. I'm sure my interiors obsessed readers will be excited by your Love Shack furniture and home wares. Tell us what to expect from Love Shack for winter 2016?
This season our home collection is inspired by the warmth and rich tones of brass, we have accented various home pieces with this feel, wooden bowls with brass trim, serving spoons with brass finishing. I wanted the collection to bring a sense of warm and style to the home over the cooler months , rich accents of colour and pattern bring a relaxed feel to the home. The fabrics we create, use age old techniques of block print / hand stamp and shibori fabrics for our bedding and cushion collection, these classic techniques are timeless and showcase the artisans true craft. I am truly excited for AW16 as we have been working for a year to create and launch our first eb&ive soy wax candle range finished in marble effect vessel, we have created 6 timeless unique scents, which everyone is loving.
I particularly love your extensive range of storage baskets, they can be used in a multitude of ways in every room of the house. What's your favourite way to use baskets around your home?
The storage baskets are really beautiful and versitile, they can be used in multiple ways. I use them for towels and rugs, pretty much anything! They are a great way to store household items stylishly, the samari basket sets can even be flipped over and used as a low rise table.
Do you have a favourite piece, or is that like asking a mother which is her favourite child?
To be honest this is a tricky question. I have moments of really loving things and then after seeing it for a really long time I can sometimes get over it! I am very fortunate that I get to change things up each season!
Having said that I am really loving our Luxe facet Candles at the moment. It is a first for us to embark on a candle range and I really love what we have created ! Hopefully you guys will love it too.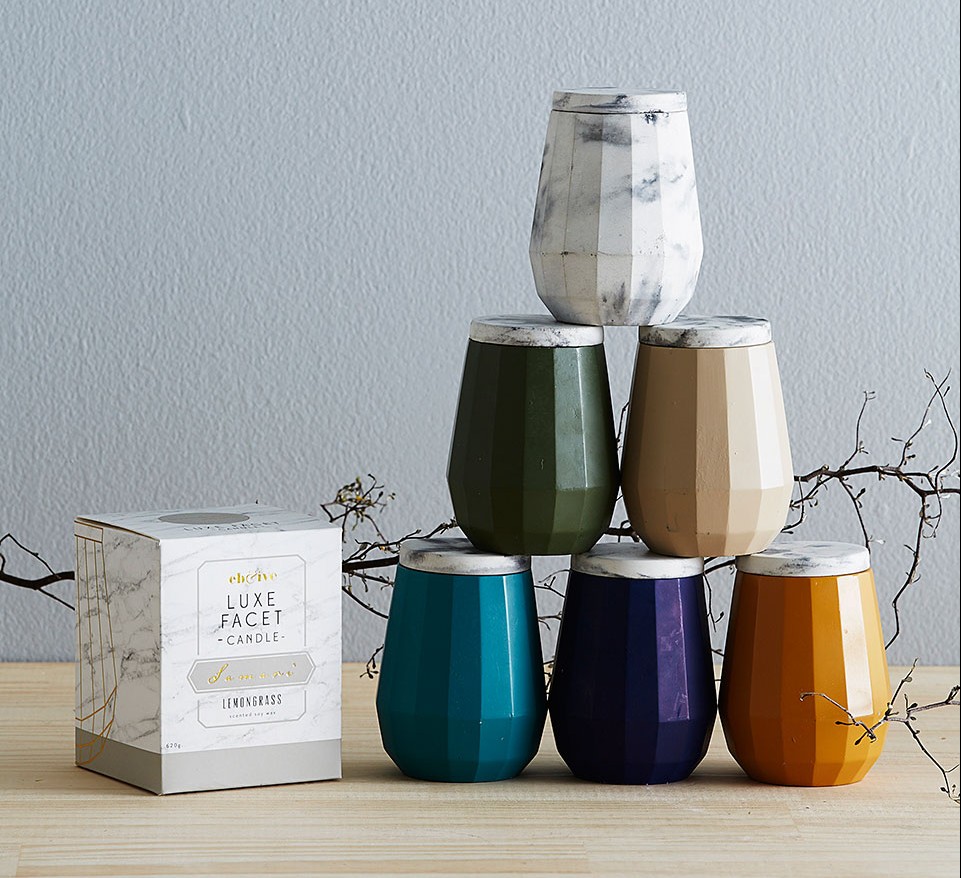 What does the future hold for eb&ive?
I don't like to predict too much, things can change any day! I truly see eb&ive growing from strength to strength. I love creating our unique collections which have an affinity with our customer that are affordable, loved by all with no limits to who, how old or where they live.
Describe your personal interiors style?
Laid back sophistication, I love colour, texture, prints and anything that will make a room stand out. One of my favourite prints this season is Shibori, each piece is handmade and has a random print effect due to the techniques used to make the shibori designs, no two are alike making each unique.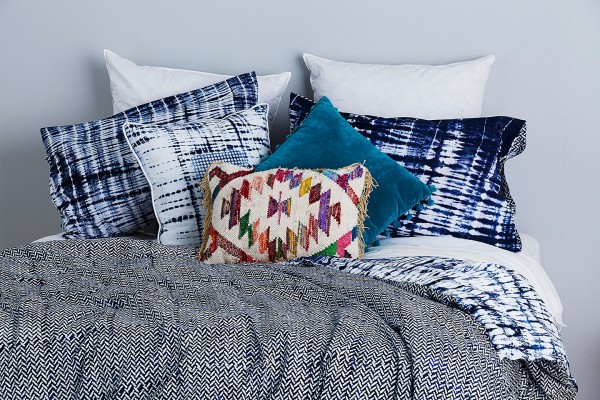 What is currently on your homeware wishlist?
There's too many to count! However on the top of my list from eb&ive would have to be our new luxe facet candles, there are 6 unique scents, and they smell divine.
**************************************
Nicky sent me a couple of items to try out in my own home before I gave you guys the thumbs-up.
I always like to to touch, feel and smell things before I recommend them. I would never be happy recommending a product that I don't love or wouldn't be thrilled to have in my own home.
I know, it's a tough gig but somebody has to do it!
The verdict …
The Caravan baskets in washed blue.
They are a true washed blue, like they have gently faded in the sunlight over years, they have a real coastal charm to them. The pom poms and tassels are such a fun embellishment that really makes them stand out from the crowd of baskets available these days. They come as a set of two, the large comfortably fits and couple of cushions and a throw rug to give you an idea of size.
I can see them in your bedroom with pillows and blankets, in your living area with cushions, throws and magazines, by the door for shoes and hats and in your bathroom for spare towels and toiletries or just pop a plant in them.
The Luxe Facetted candle.
With it's facetted concrete vessel and marble effect concrete lid this candle makes a statement. It is available in 6 gorgeous colours with 6 different scents, I have the Orange & Clove and it smells amazing!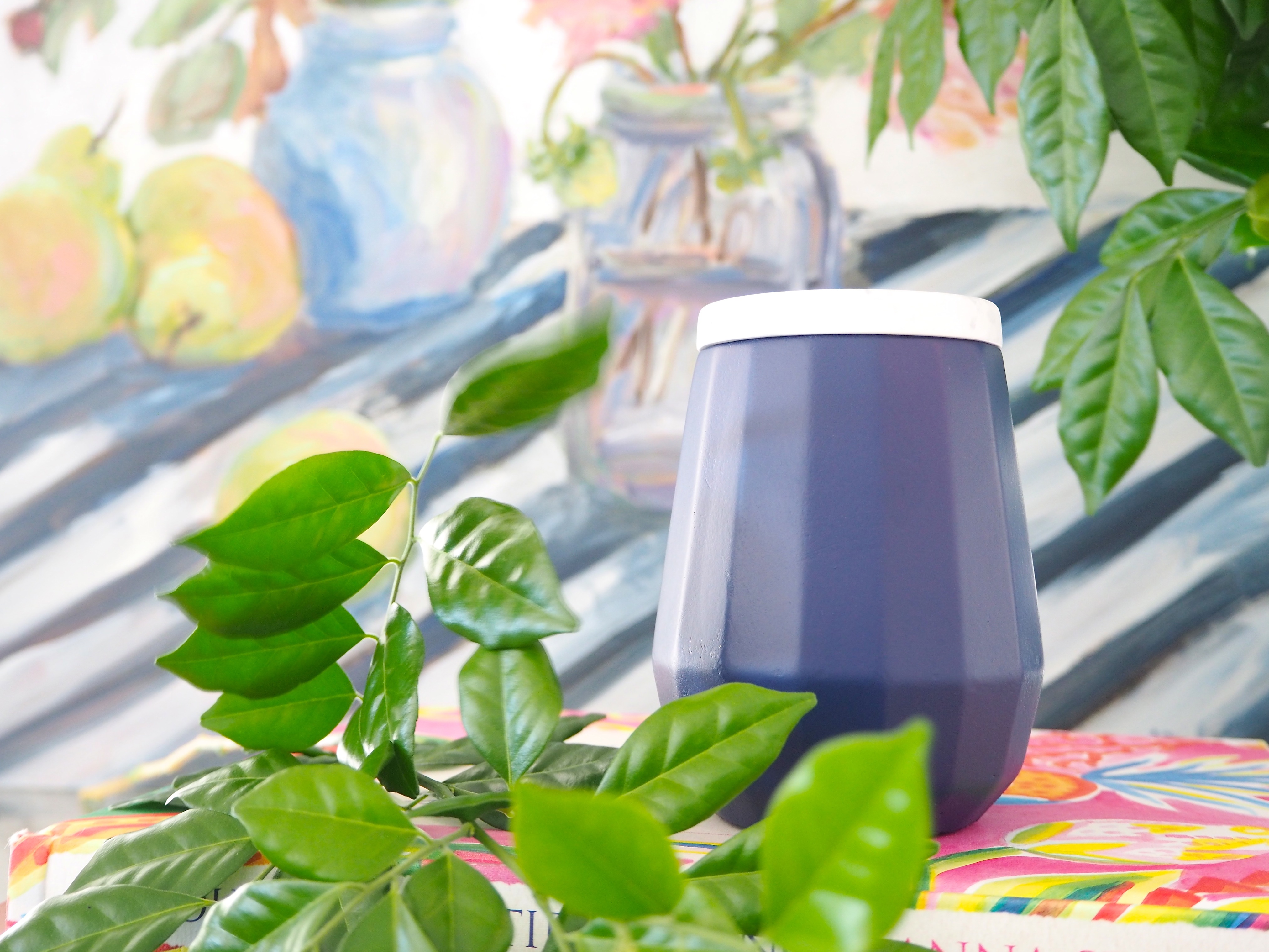 Mezza bowl and board.
The woodgrain paired with brass or copper trim is stylish and tactile. They bring an element of warmth to your table, or can be used for decorating, perfect for winter. I currently have a small collection of shells in mine. Big love!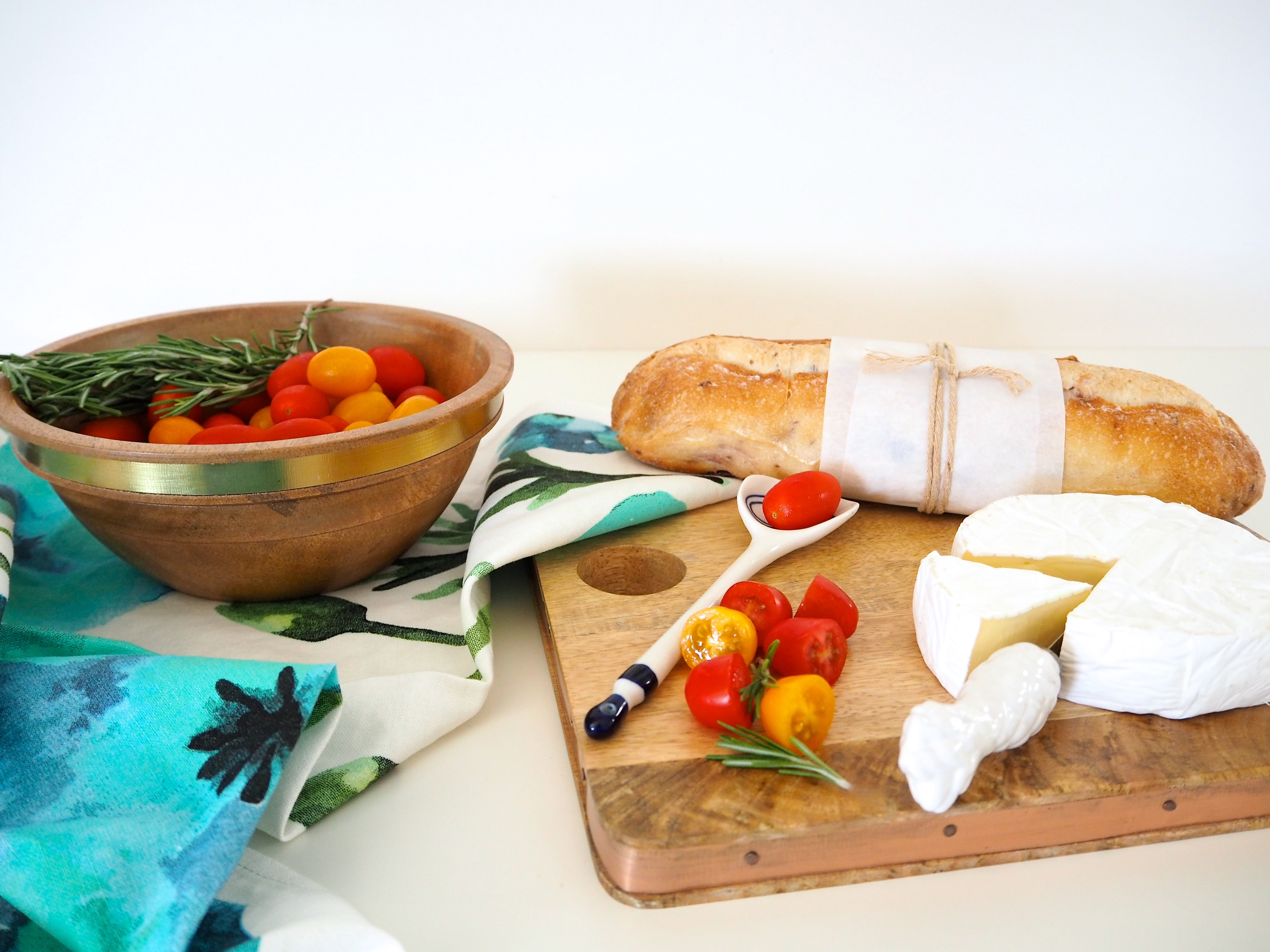 And here's what next on my wish list …
The Mezza Pots in brass, available in 2 sizes, aren't they stunning!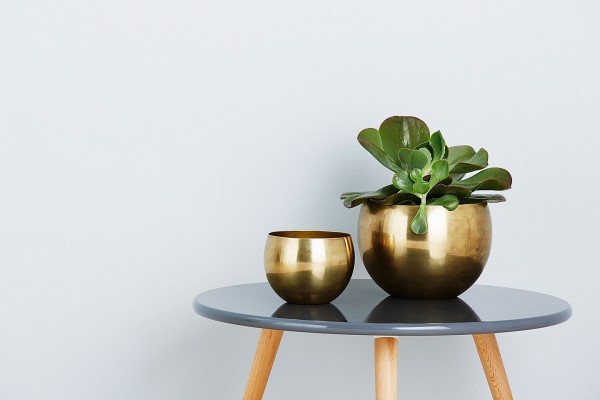 And something from the Samari range, oh those colours!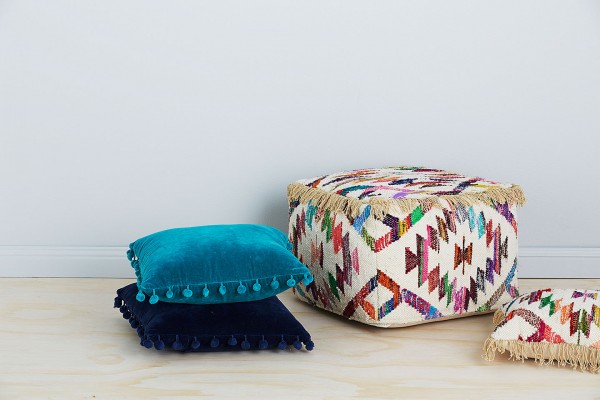 Did something catch your eye? I highly recommend you grab a cup of coffee (and maybe a Tim Tam) and pop over to the eb&ive website for some online therapy. Oh, and they have clothes and accessories too!
Happy Shopping!
Hayley x