I find girls so much easier to buy for than boys, do you?
I've gathered a few of my favourite things that I think would make perfect gifts for the woman in your life, and when you start to think about your gift list, there is a lot ladies in your life!
We are going to try and cover everyone from your Mother to your Sister, Aunt, Step-mother, Mother-in-law, Daughter and Bestie. I've tried to select things for every age group, different styles and every budget.
I hope you find something you love!
Before I start, just a little bit of housekeeping for those of us that are not as tech savvy as those 'young ones'.
If you click on the product title I have shared in the different coloured writing, it will take you directly to the website of that item. No judgement here, I understand … you don't know these things until you are told!
Let's go …
I'm starting with a few options for the travelling gals in your life.
The Eden Heritage Wallet on a String is perfect for keeping all the essentials close to your body, safe and secure when running through airports or touring a new city. It has 2 zippered compartments with 16 card slots, room for your mobile phone and a removable long strap that can be worn on your shoulder or cross body style. Such a versatile purse!
The Dover Zip Around french purse is PINK (need I say more?) and enhanced with RFID technology to protect your cards from being scanned. I use this one and I love the peace of mind this sweet little purse gives me.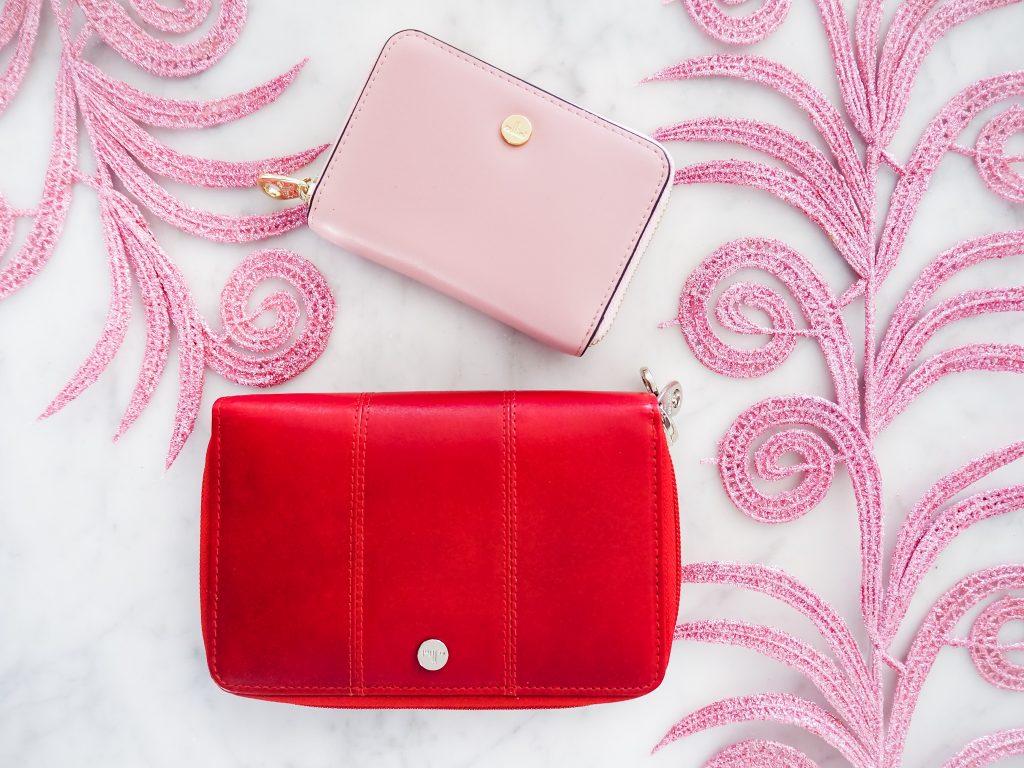 Next, let's find some options for the princess in your life.
I'm pretty sure your princess doesn't want her feet on the grubby floor, oh no! Protect her tootsies with a pair of Slipper Glam Thongs, and apparently they are perfectly acceptable to be worn out in public according to my 16 year old who often steals mine.
I'm also pretty sure your princess is dripping in jewels, what better way to display them, than in this Glass Cloche Jewellery Storage. This stunning piece elevates your jewellery into a piece of art when displayed on your bedside or dressing table.
Being a princess is hard work, what about somewhere luxurious to rest her head, try a silk pillowcase like this one in pink or this one in blue (other colours available from both retailers). They are recommended by dermatologists, hair stylists and beauty experts to improve your hair and skin. Worth a try?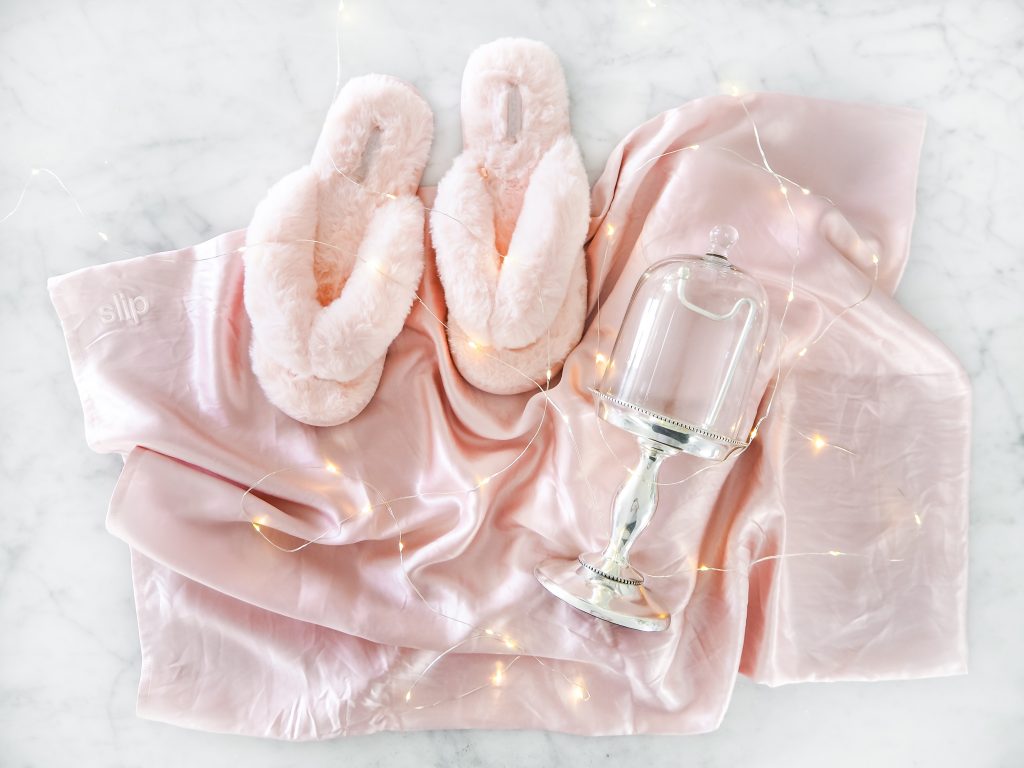 What about the über busy woman who's always on the go?
The Patti Sling bag is a cross body design that leaves your hands free, while the zip top keeps your items secure, plus I love the denim look blue fabric, denim goes with everything!
A charged phone is pretty much a necessity for any busy girl, I found a super cute Rose Gold Power Bank for charging on-the-go, it's powerful and has in built safety features to protect your phones battery life, and did I mention hat it is ROSE GOLD!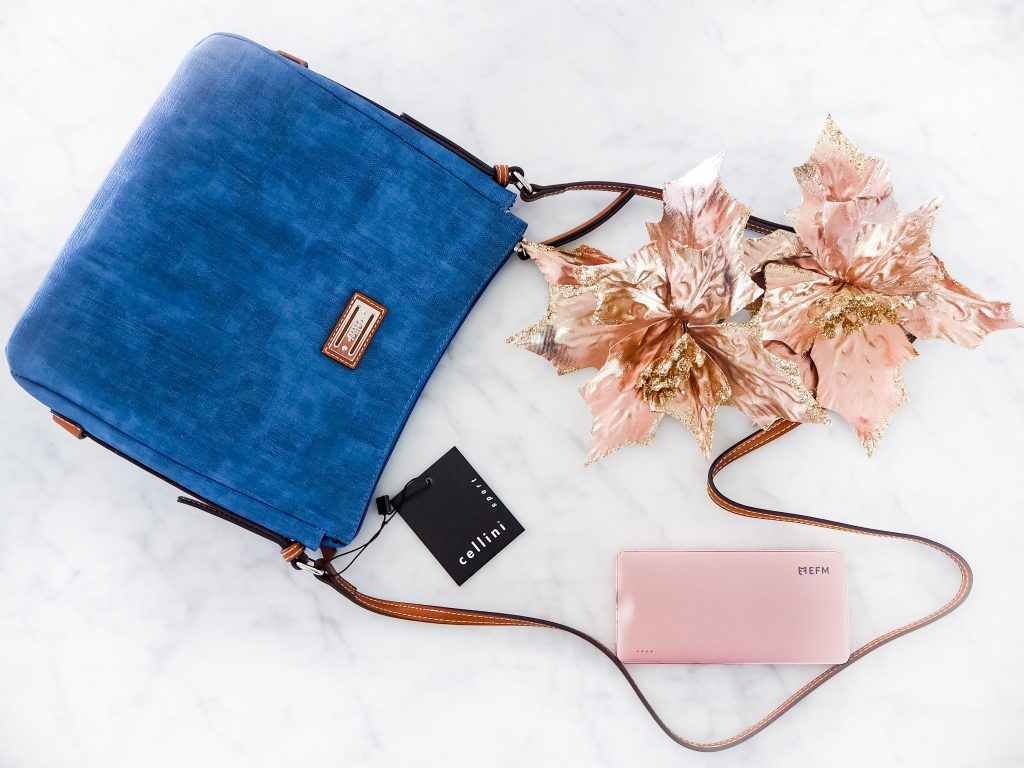 The outdoors lover.
A hat is a necessity and this Gold Band Brim hat is all kinds of amazing with it's wide rim and pretty gold embellishment. I'll be rocking this hat all summer long!
This Dotty Tote is crafted from jute with super cute white spots, it has a zip top and is big enough for all her beach essentials. Who doesn't love a polka dot!
A great kaftan or kimono is essential for easy, breezy sun protection. This Tie Die Kaftan in this pretty shade of pink is perfect for beach days or drinks on the deck.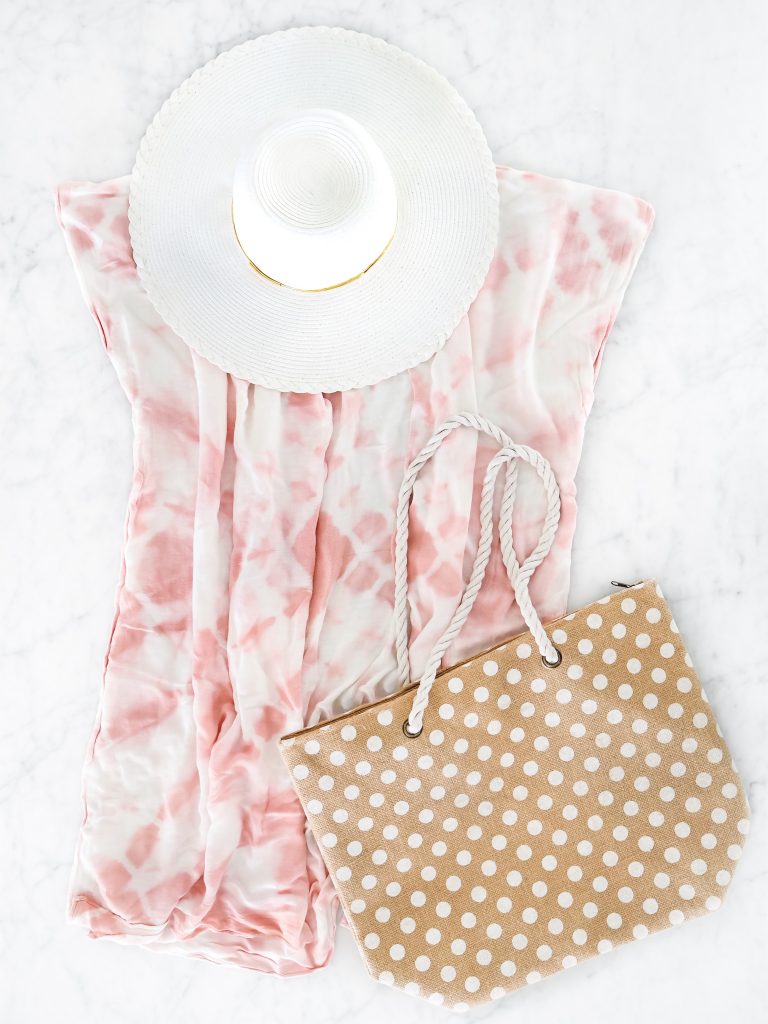 The domestic goddess, we all need one of these in our lives, they are the ones who cook, bake and clean and actually enjoy it, you know, the Martha Stewart type of gals.
This is the sweetest tea cosy I've ever seen, the Rabbit tea cosy, isn't she adorable and perfect for keeping her pot of tea warm. I love gifts with a bit of a theme, so adding some beautiful tea would be a lovely idea with the tea cosy. I'm going to be honest, I only bought this tea because of the pretty tin it comes in, but the bonus is it tastes pretty good too! You can find similar here.
She's also going to need a pretty teacup for her tea parties, You can't beat the beauty of one lovingly searched out from your local antique or thrift store! This is such a thoughtful gift, but also very budget friendly.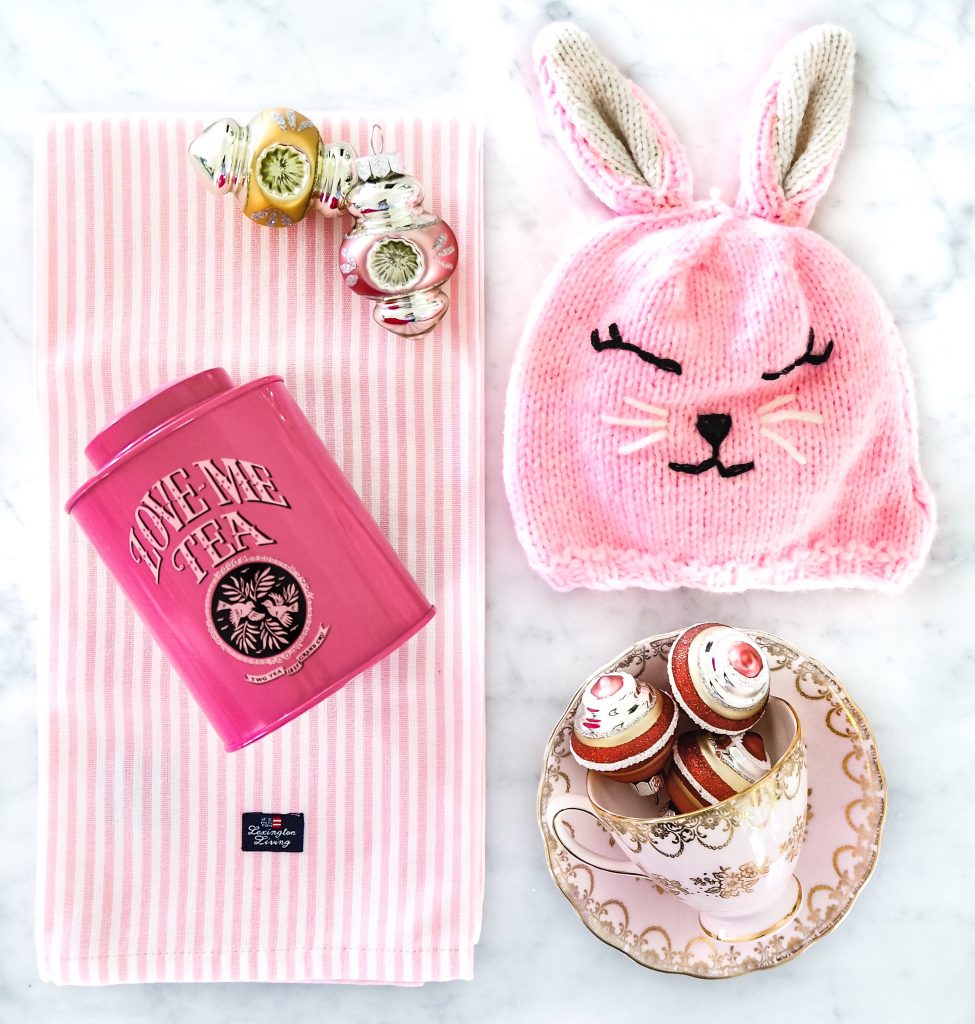 Everyone loves a party girl!
She can party longer with the Double Walled Stainless Steel Wine Wine Bottle, simply fill it with your favourite bottle of wine and it keeps it chilled for up to 24 hours.
You'd better get her some pretty glasses to drink her beverages from too, these Pink Chrystal glasses with gold rims are absolutely stunning!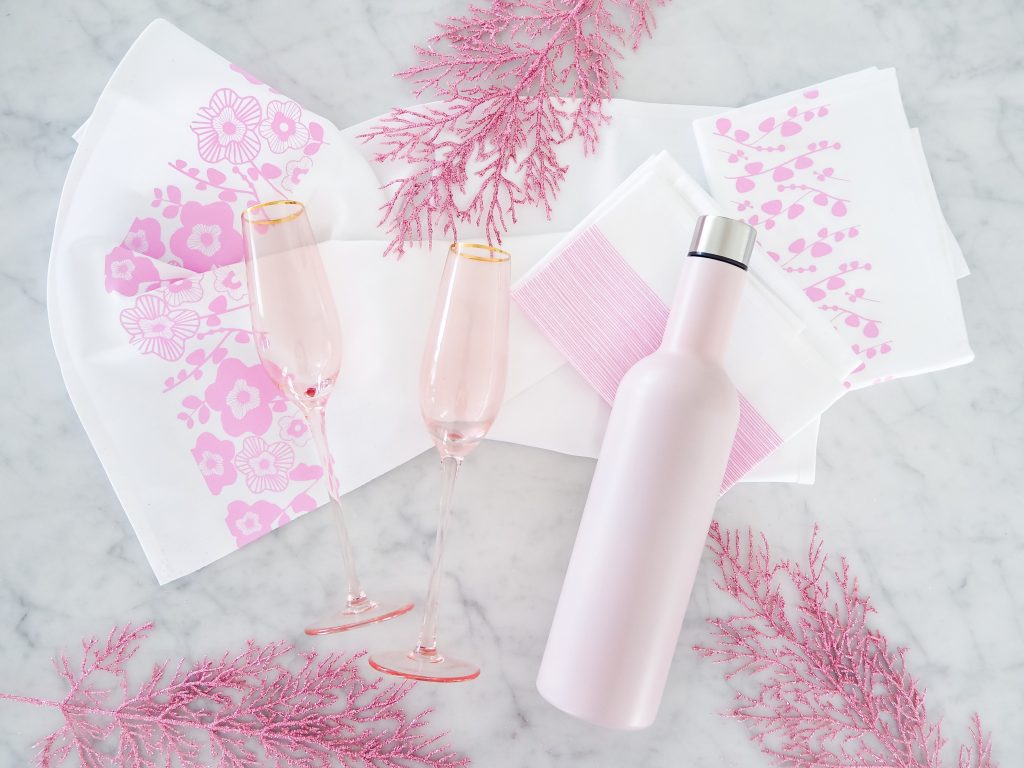 Does your party girl bake the cakes? I love these fancy cake pans / Bundt pans. Just bake your cake, sprinkle with some icing sugar and they look like they were made by a patissier! Pair it with a fresh pile of  Tea Towels, or even better, wrap it in the tea towels for super cute gift!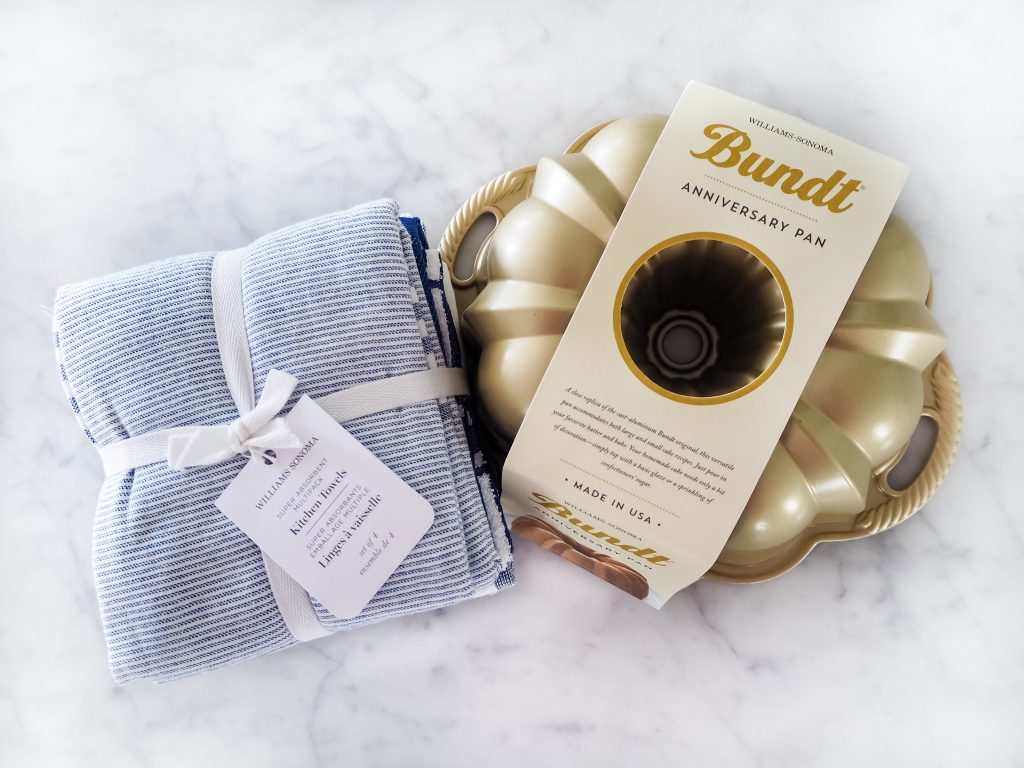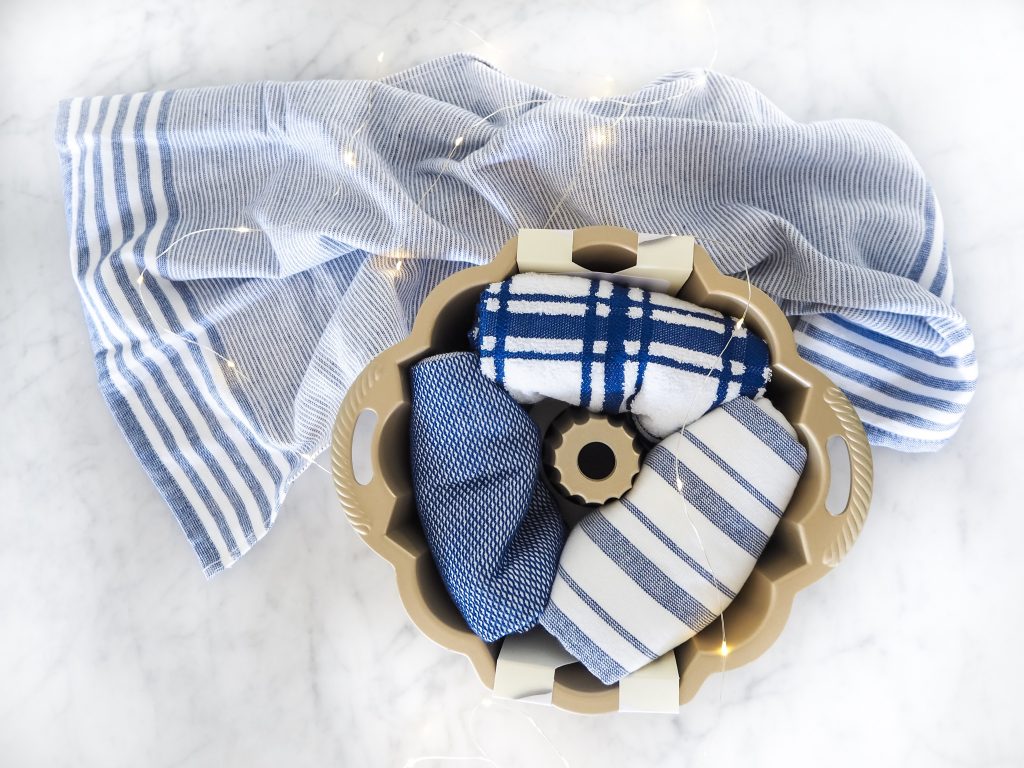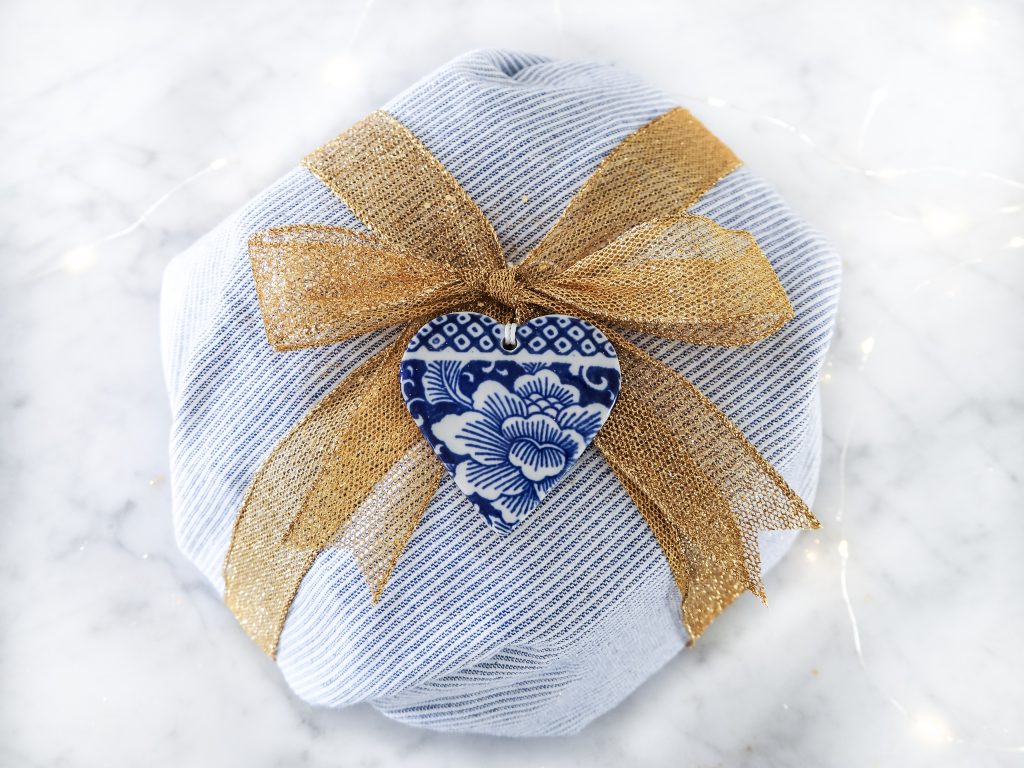 And if we haven't covered the lady in your life above, the gifts below are great all rounders that every girl needs.
I love the pretty fabric of these essentials of a Heat Pillow, Drawer Sachet and Shower Cap.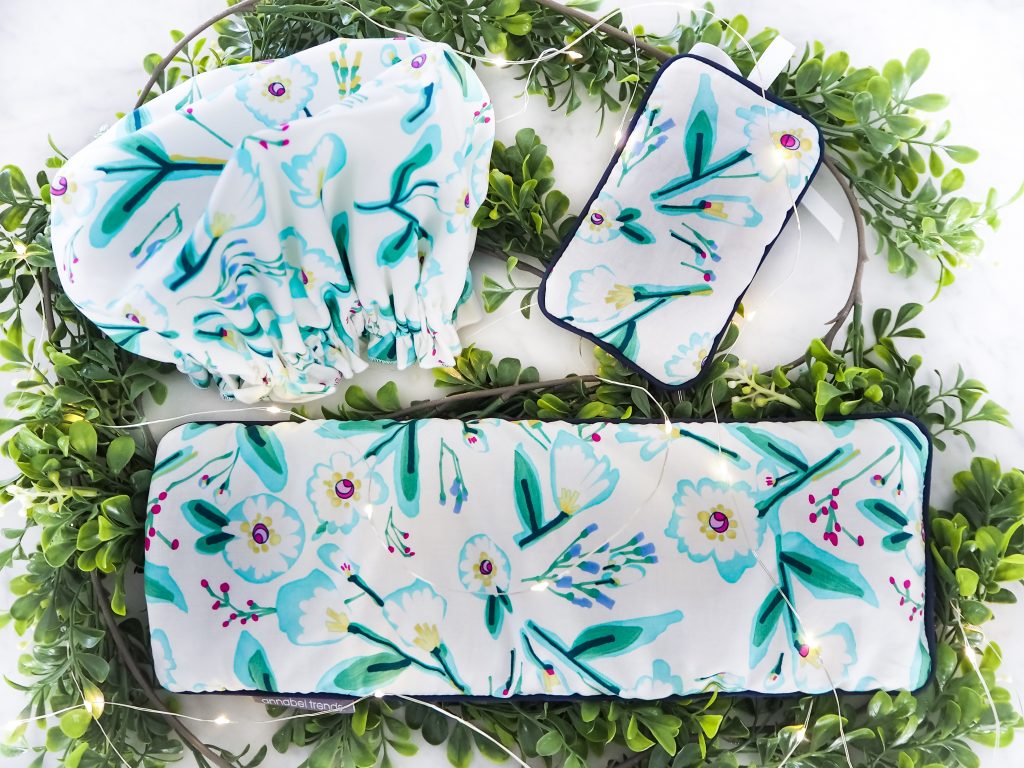 She's got to sleep, right? Let her sleep in a beautiful silk cotton slip nightie in the prettiest print. Or maybe she's having a sleepover somewhere gorgeous, this overnight bag with twin handles and a detachable long strap will take her there in style.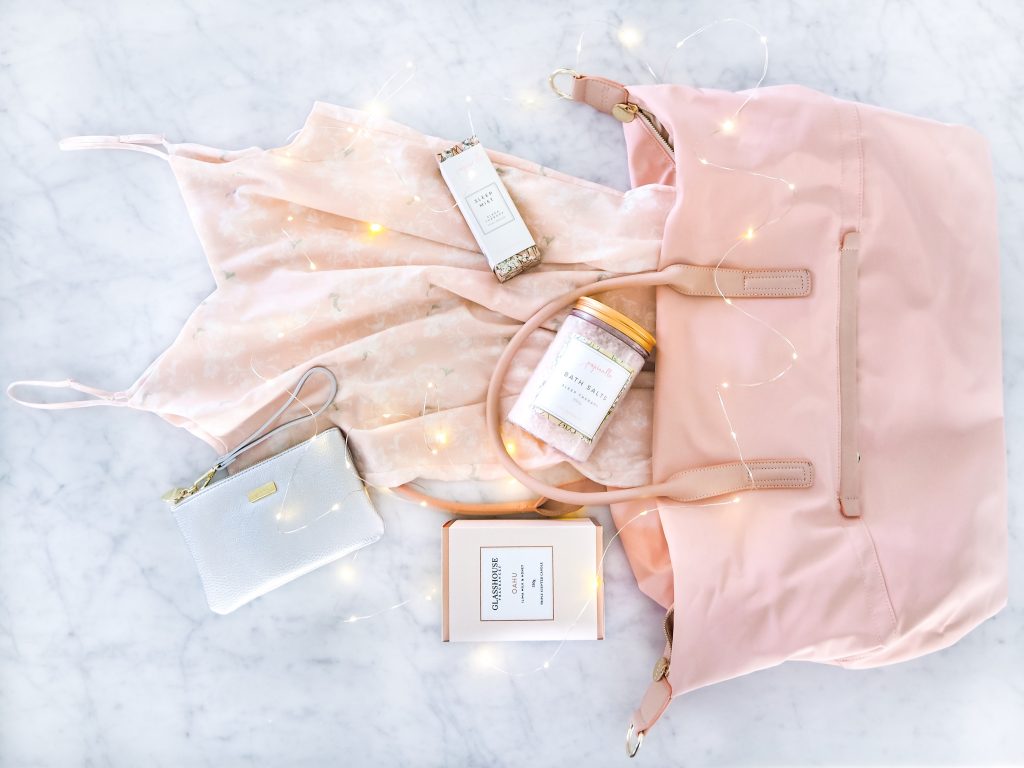 Every girl loves a pretty fragrance, choose a few with some Bath Salts and a Sleep Mist, oh and don't forget a fabulous candle, I love this Oahu candle which reminds me of Mai Tais on the beach in Hawaii.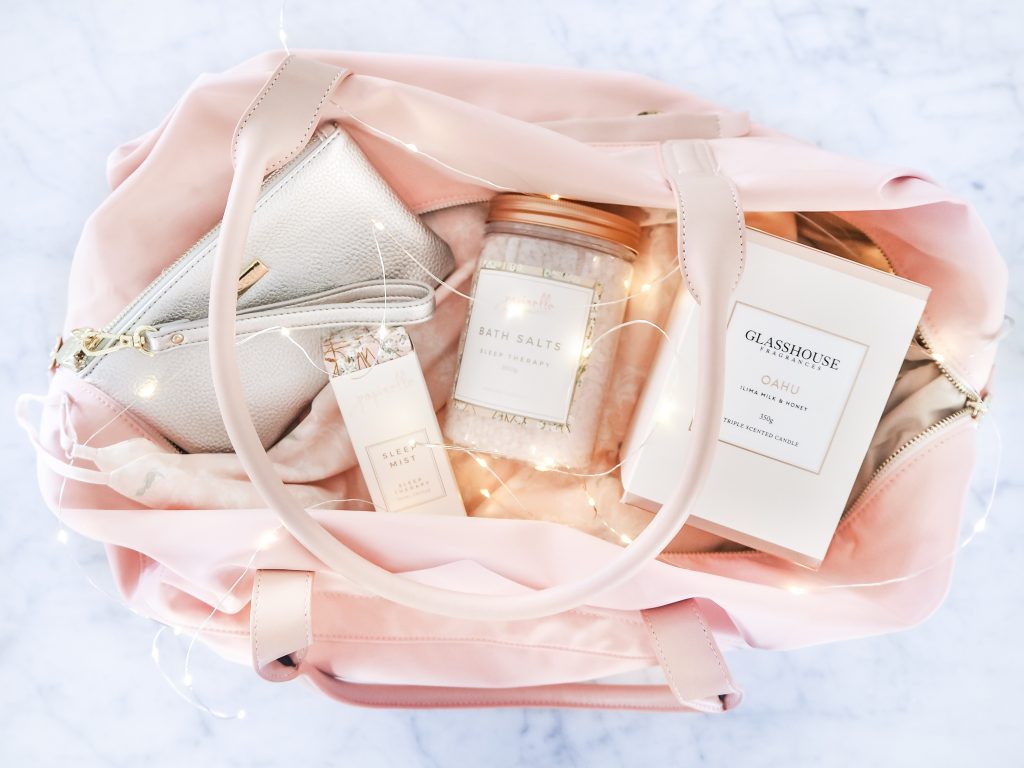 Last, but definitely not least, find me a girl who doesn't love a big bunch of beautiful blooms, impossible! This bouquet is from my local florist, but I'm sure you could find something gorgeous from your local florist.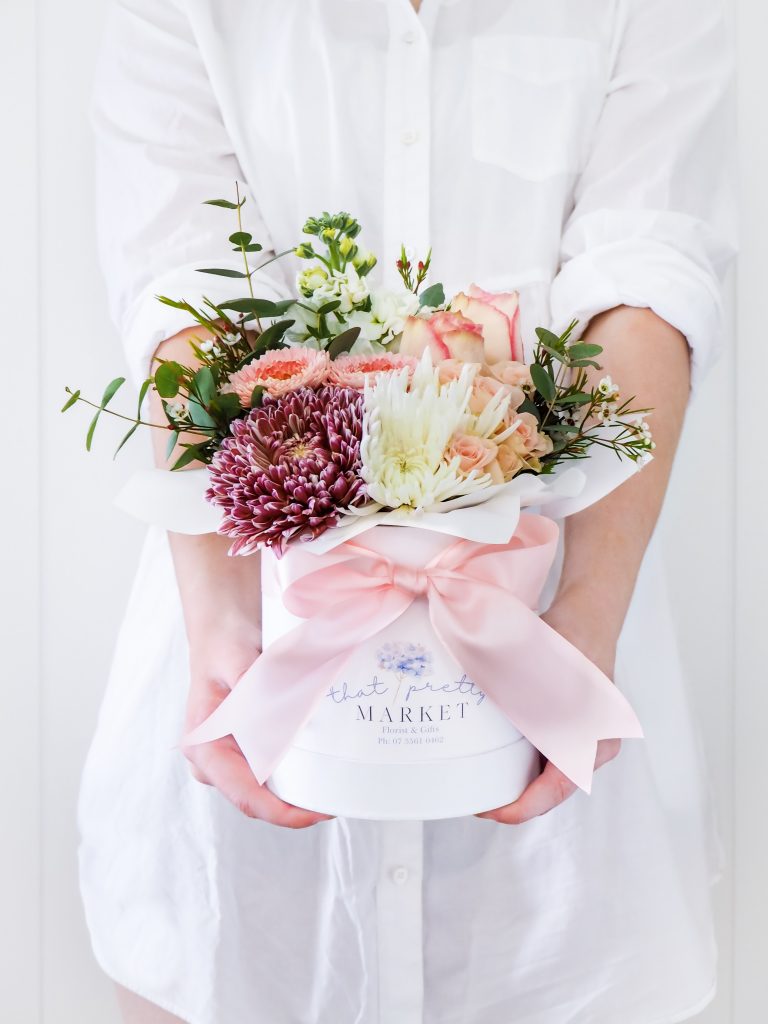 Happy Christmas Shopping friends!
Hayley x
Disclosure : A few of the products were gifted to me for review and I bought a few of them for actual Christmas presents, so if you are one of my friends or family … whoops … Sorry! I was not paid for this post and all opinions are my own.