Decorating for Easter is totally a thing these days. I don't remember my Mum, or any of her Home Beautiful magazines having Easter decorations back in the eighties and nineties, but now it's 2016 and we decorate for Easter.
I hope your all on board with this, because there is so many gorgeous things available for Easter these days! I've rounded up some delightful Easter goodies for you to decorate your table and your home. I've also found some perfect presents for everyone on your gift list.
Let's start with decorating around your home.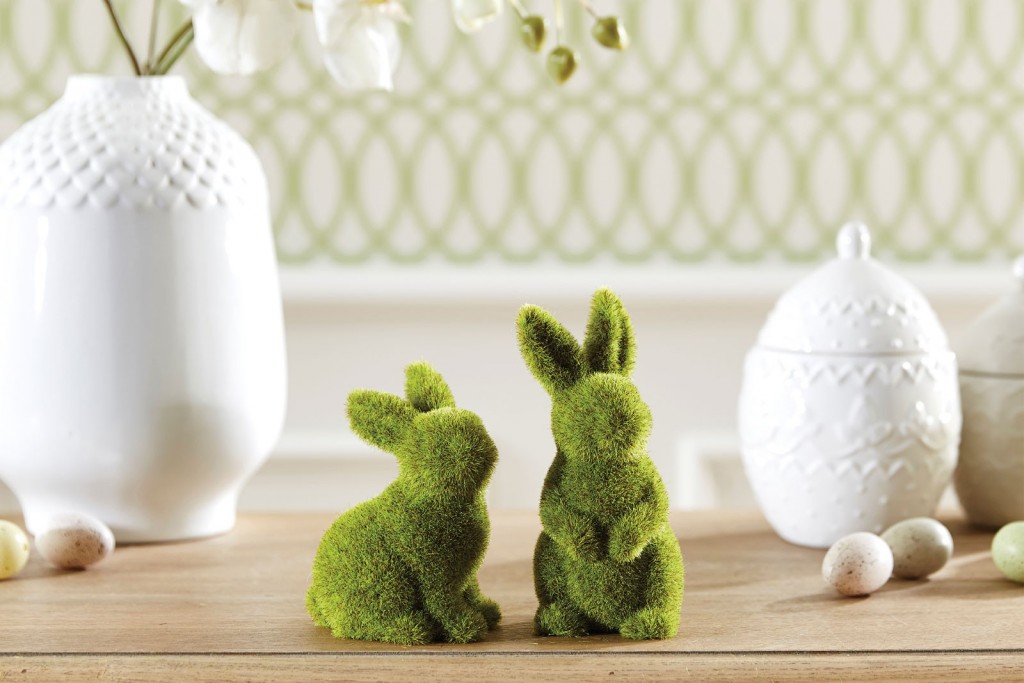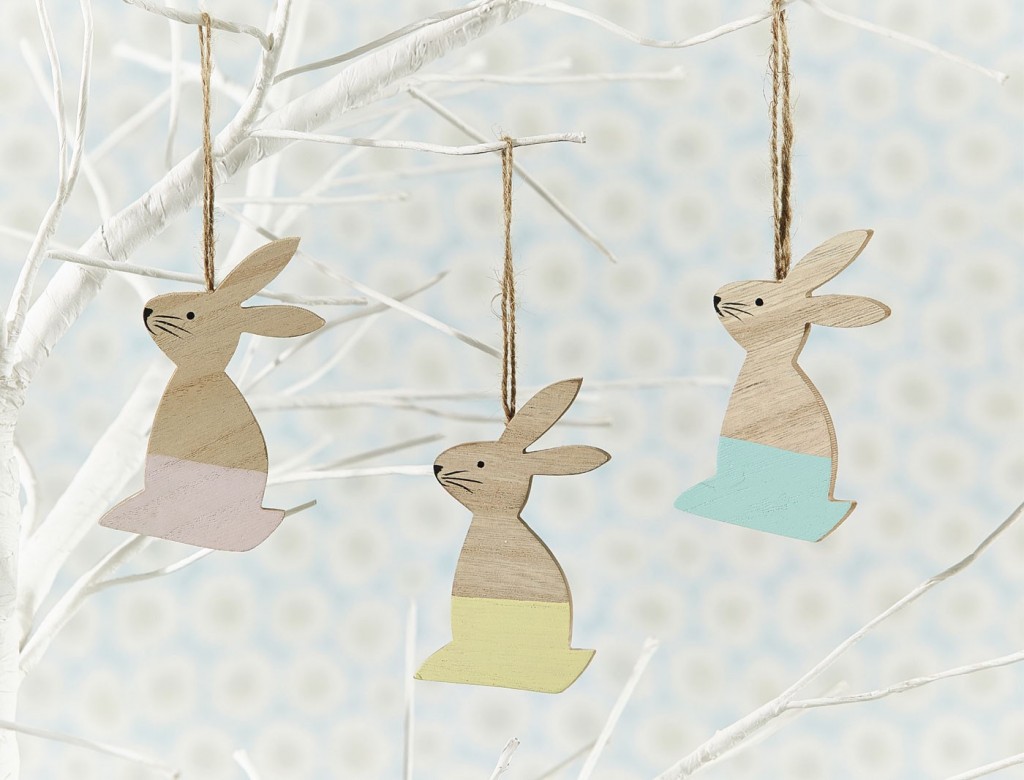 The Easter table – Do you have a special meal with your loved ones to celebrate? It's lovely to make an effort when setting the table, it elevates your meal to a special experience for everyone.
This gorgeous bowl looks delightful filled with Easter Eggs or flowers for a cute centrepiece.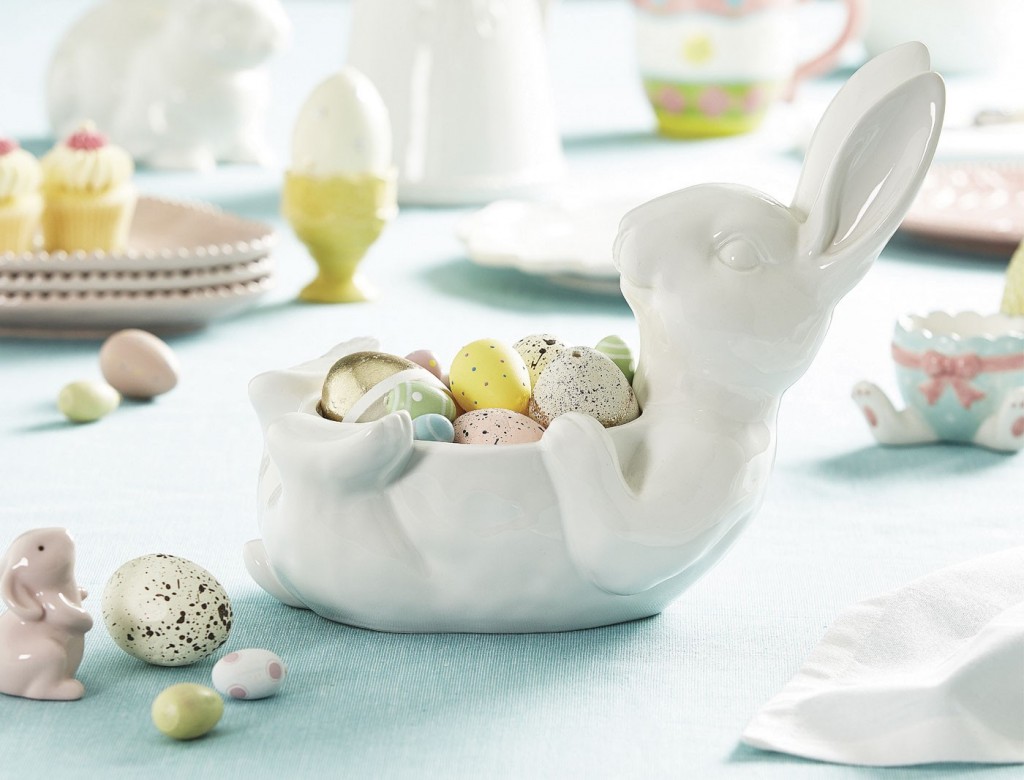 The Spring Garden plates from Williams-Sonoma are divine, I like that they don't scream Easter, and I think they would also be perfect for a tea party or spring soiree.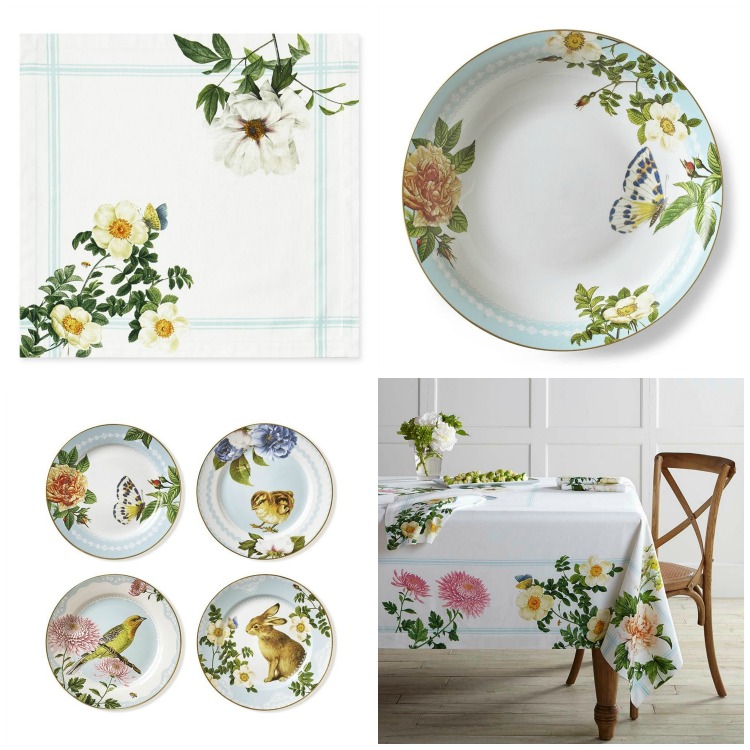 Eggs are pretty much mandatory for Easter breakfast, these egg cups are super sweet.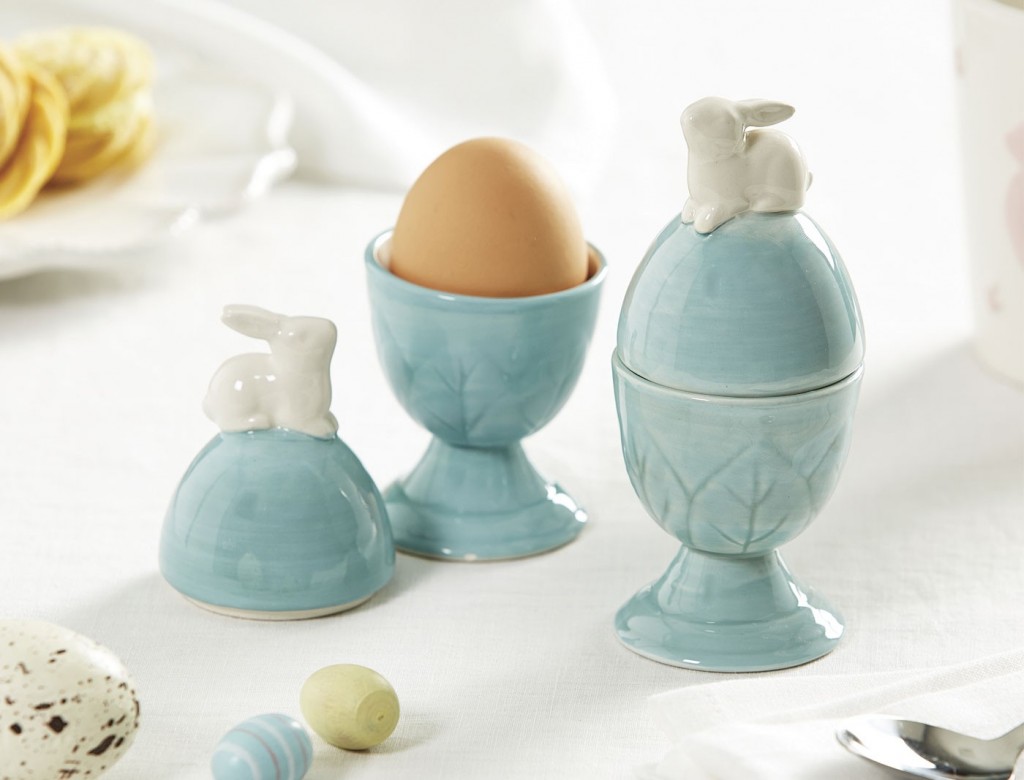 I adore the Damask Easter Bunny range from Williams Sonoma, with soft blues and the sweetest little bunnies, I know it will be a hit with both the adults and the children.
Speaking of children, do you set a separate table for the kids? The Peter Rabbit range from pottery Barn Kids is absolutely adorable, the selection is available in ceramic or melamine which is perfect for the little ones.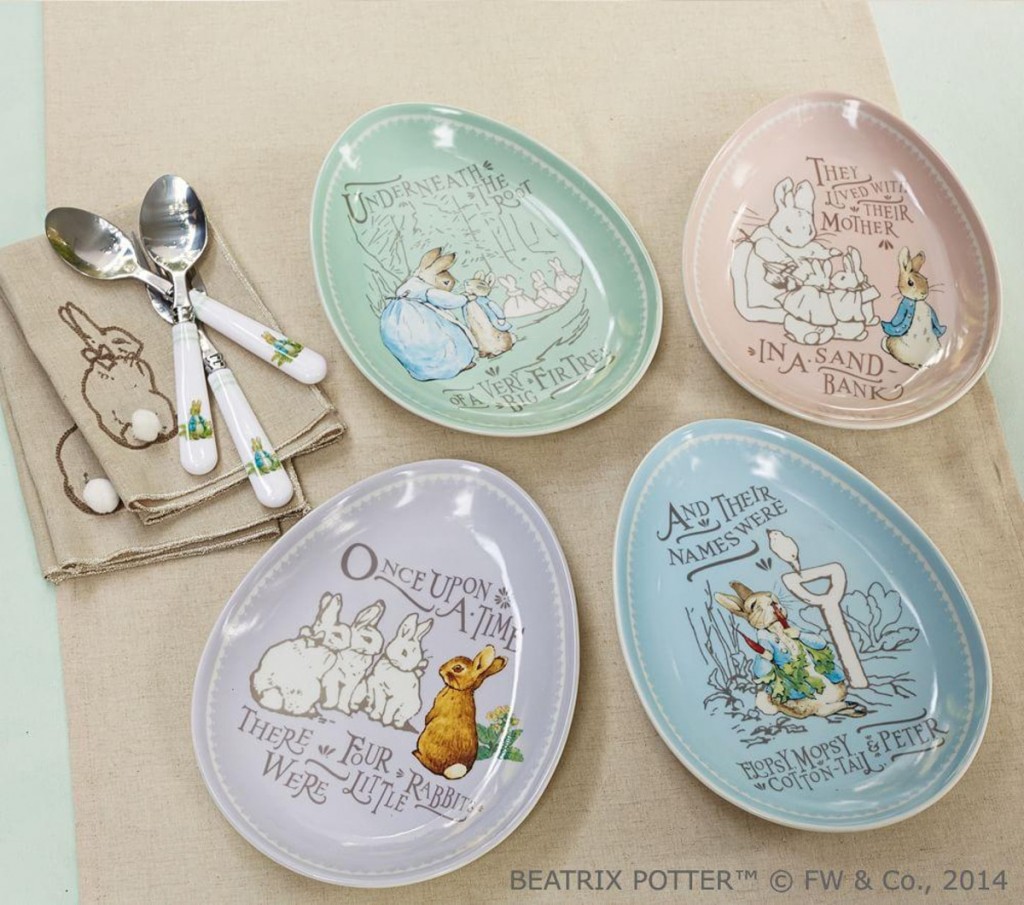 Easter pressies for kids are so much fun. Here's a few that I think are perfect.
Starting with a basket for the Easter Egg hunt, Pottery Barn Kids have the best range I've found, and I love that you can have them monogrammed with your kiddies names.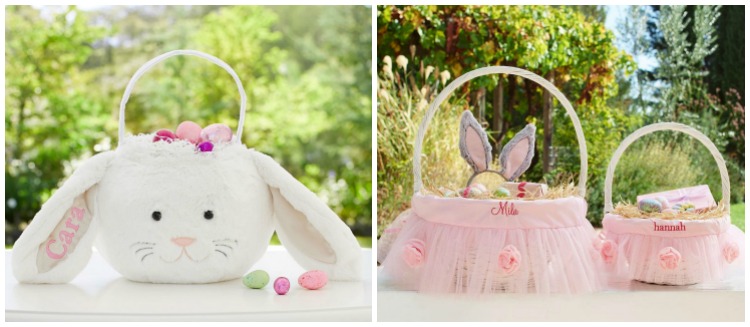 I don't know what your present buying policy is for Easter. We don't buy piles of toys or gifts, but I do like to include a little Easter related present. I found so many gorgeous things at Seed this year, here's a few I love …
A cuddly bunny, perfect for babies first Easter!

This soft bunny purse is seriously adorable, I wonder if I could wear this …
Cheap and Cheerful, these brightly coloured pull back bunnies are a sweet gift for any toddlers.
For your little fashionista! I love this cape, and its great timing since we are heading into winter here in Australia.
These are my favs and I'm hoping to nab a pair for my little man, just so cute!
Did you find something? Are you inspired to decorate? I'd love to see, show me all your Easter goodies!
Happy Shopping!
Hayley x