Disney has been part of my life for as long as I can remember. Some of my earliest memories are my parents reading bedtime stories from my vast collection of Little Golden Books, all the classic like Bambi, Peter Pan and Sleeping Beauty.
Then I grew up, had my own kids and the tradition continued with Disney bedtime stories. These stories hold special messages of family, friendship and dreams, they encourage kids to be themselves, be honest and be brave.
My kids, now 18, 17 & 8, have embraced the same love for Disney which becomes quite obvious when a Disney song comes on and they all break out in singing at the top of their lungs. So, when Disney & Short Story approached me about sharing their collaboration I jumped at the chance!
I first discovered Short Story about 5 years ago through social media. I instantly loved the unique way they use paper to create beautiful art and homewares, from their origami art to their paper lamps, their attention to detail is just beautiful. It is no surprise to me that Disney have chosen to collaborate with them on this incredible collection and I can't wait to share it with you.
Let's go …..
For this collection they have created a sophisticated and stylish range of homewares and jewellery for all ages, my 18 year old daughter is just as excited about this range as my 3 year old niece.
The framed art is whimsical and uplifting with stunning gold-foiled quotes inspired by the movies. The origami is individually hand-crafted from iconic Disney scenes and hand signed by the artist. They come packaged in a velvet lined box ready to gift. These collectors edition pieces are limited to 120 pieces and will be treasured though the generations.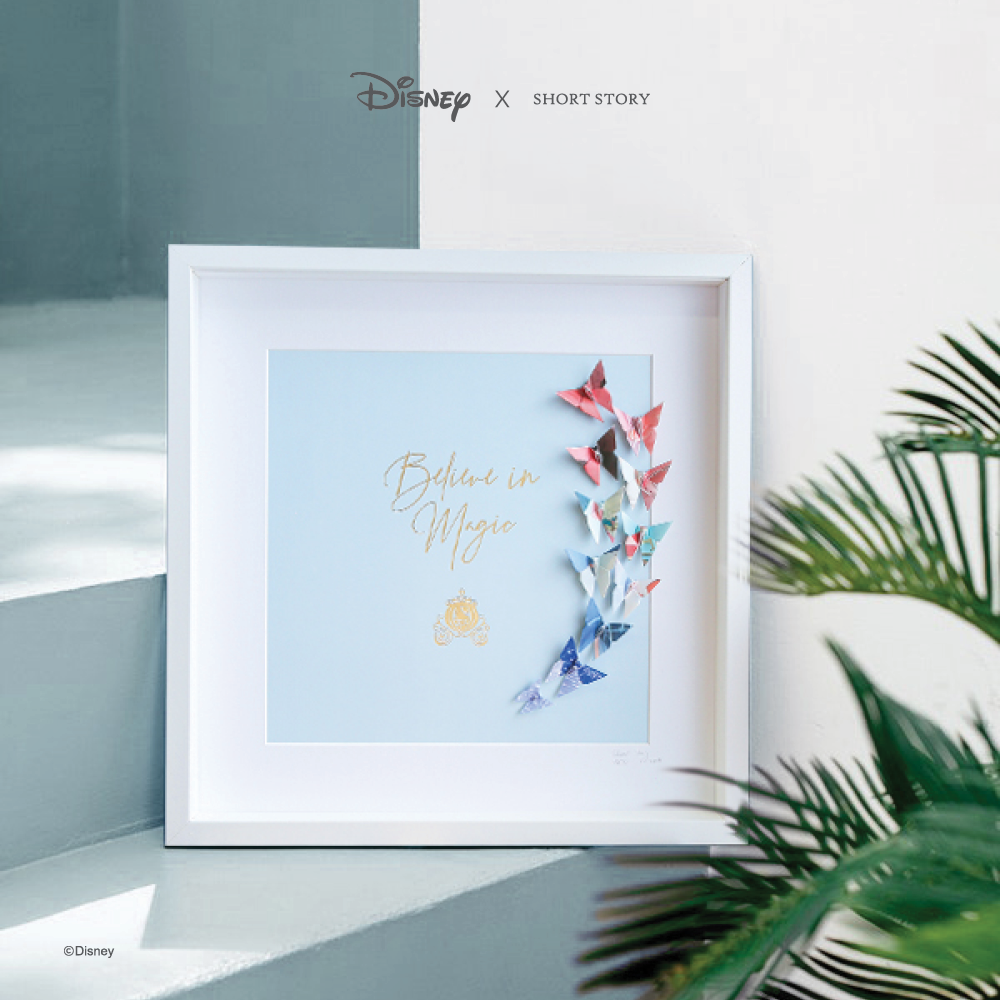 Perfect for a child's bedroom, the lamps are individually hand wrapped with vintage scenes from the Disney original animations, they bring a comforting glow at night sure to put a smile on anyones face.
I'm in love with the candles and I can't pick a favourite! The soy wax candles come in pretty pastel glass jars and embellished with real flower petals. The delicious fragrances are beautifully paired with the princesses and include Coconut Sea Breeze for Ariel and Enchanted Rose for Belle. They are ready to gift in bespoke designed boxes complete with nostalgic scenes from the Princess stories.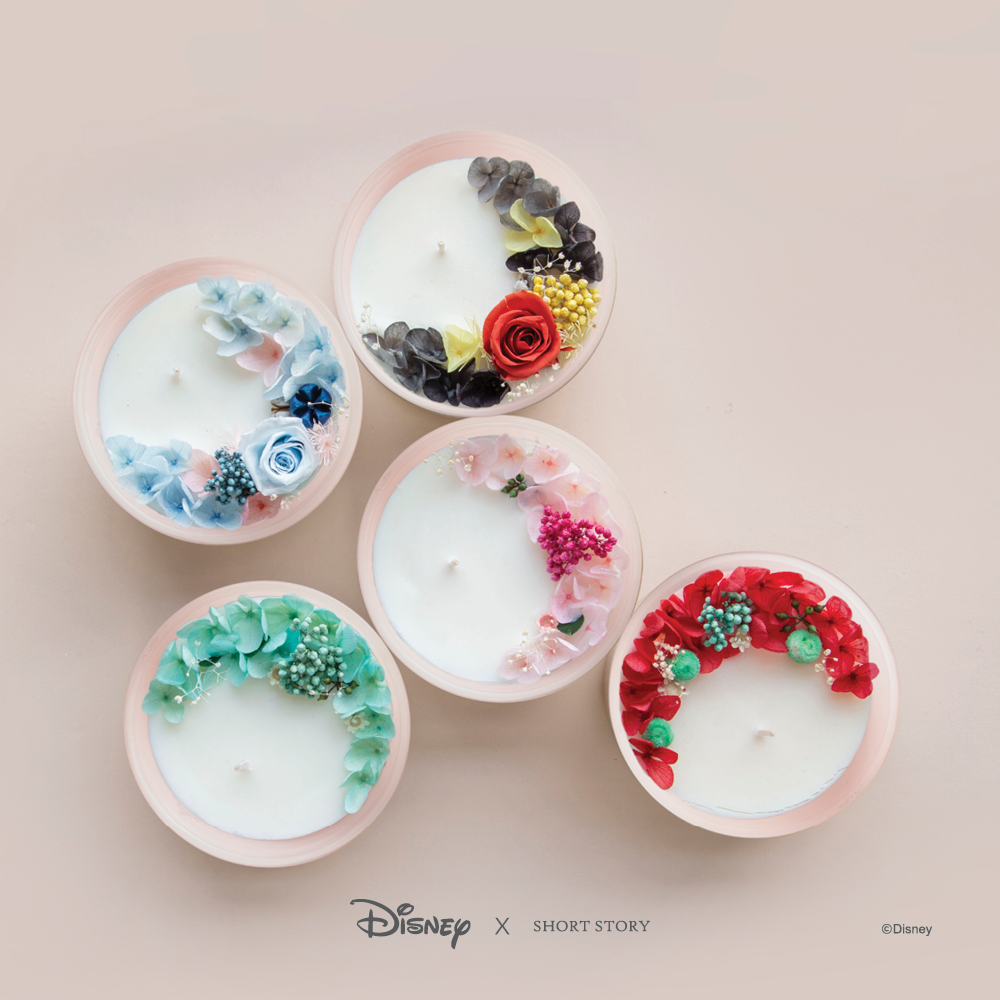 The votive candle lantern sits on a wooden lacquered base and showcases favourite Disney scenes wrapped around the heat proof glass. They are presented in a beautiful box, pair them with some tea light candles for a gorgeous gift.
Floating flowers make these diffusers something really magical. The glass jars showcase real flowers chosen to embody the princess and the scents are just as enchanting with fragrances like Night Lit garden for Jasmine.
If you want to share your love of Disney with the world, the range of earrings is super sweet and they come in a huge range representing all your favourite Princesses. Crafted by hand in sterling silver and 14K gold plating, these earrings include characters such as Elsa, Ariel and Mrs Potts.
The bubble earrings are fabulously fun with a ball of sparkle or real flowers on one side and a sweet representation of your princess on the other side, and the best part is they are reversible, it's like having two pairs of earrings in one!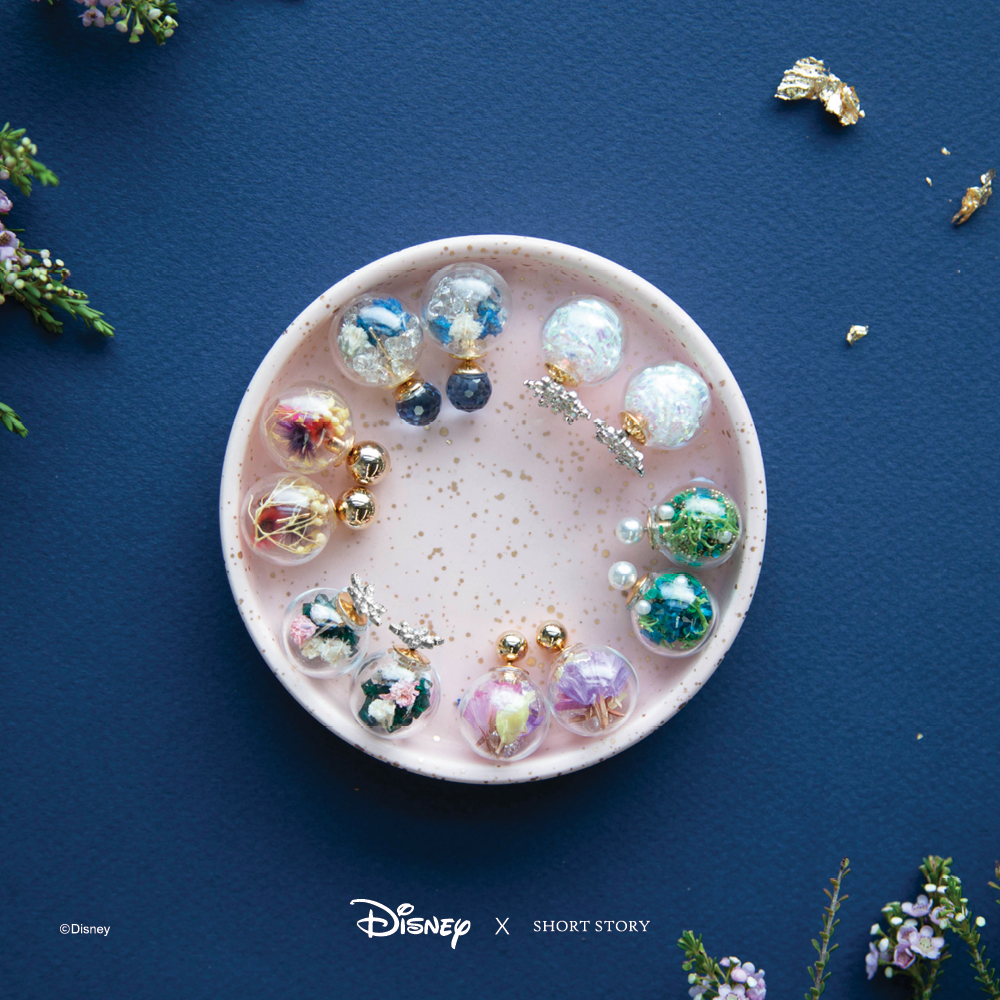 Lastly, and so lovely, are the trinkets created to conjure special memories, positive thoughts and to serve as a lucky charm. They come in their own special pouch with an inspiring story card ready to gift or treasure as a keepsake.
If your ready to bring some magic into your home, you can find all the beautiful pieces here.
If you want to win a candle, diffuser and pair of earrings from the Disney range, ENTER HERE!
Happy Shopping!