Your front door is the first thing a visitor or guest will see when they come to your home. Even though we tell our kids not to 'judge a book by it's cover', we still do it. Your front door is your 'cover' and I think it's important to make your family, friends or guests feel welcome and comfortable.
Let's have a look at how to make it as inviting as possible.
Clean and Tidy.
Make sure your door and porch are clean and tidy. Sweep out the leaves, hose down the walls, wipe down the front door, and definitely make sure there are no nasty spider webs hanging around, eek!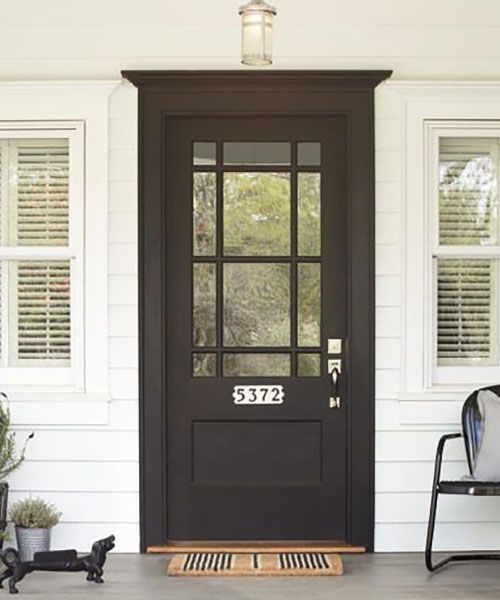 Choose a Colour.
If your front door could do with a facelift, nothing packs a punch more than a fresh paint job. Choose a fun colour if your brave, it always makes a statement.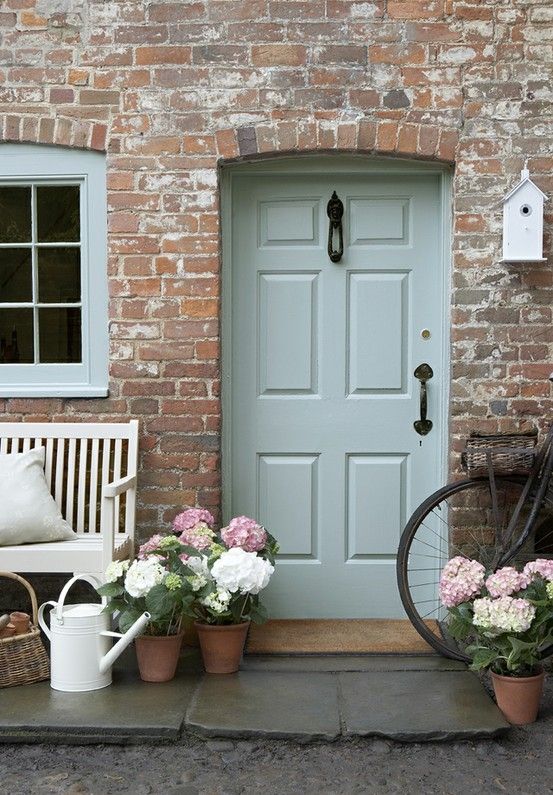 Add some Greenery.
A beautiful potted plant by the front door brings life and movement to an otherwise bare space. I love the door below with the colourful fruit trees and flowers!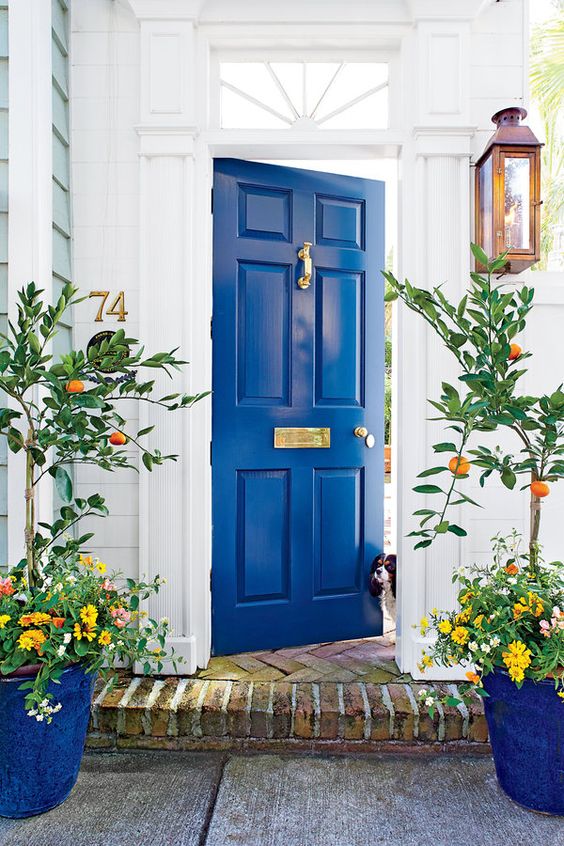 Illuminate it.
The front entry is the perfect space for a fabulous pendant light or pair of wall sconces. If you can't have any beautiful electrical lighting, use candle light. A collection of lanterns looks lovely sitting by the front door when guest arrive at night.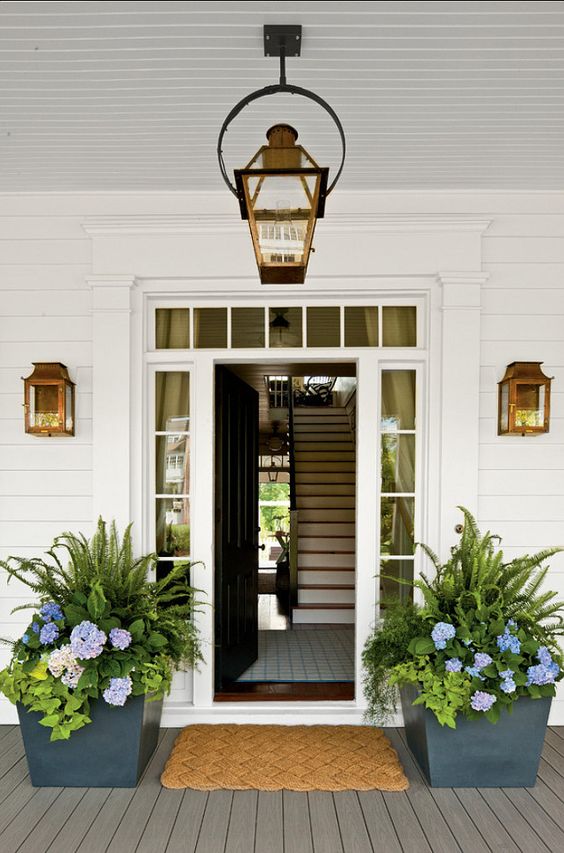 Number or Name it.
A fun name or decorative number for your house is a great way to add some character.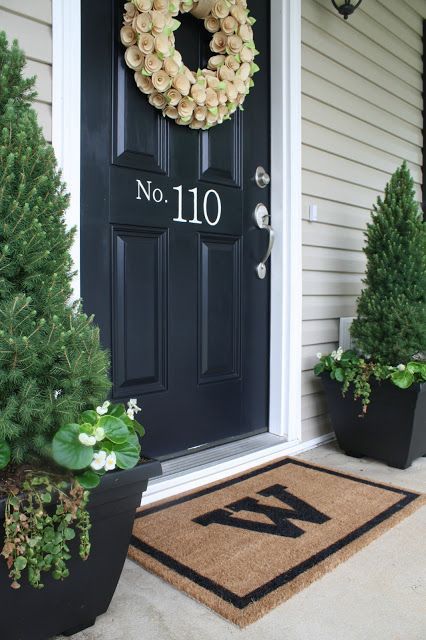 Doormat.
Make sure your doormat is clean and free from mud, dirt or grass that can be dragged through your house. Give it a good shake or hose off, if it still looks tatty, invest in a new one, they aren't expensive and make a big first impression.
Here's a couple I like …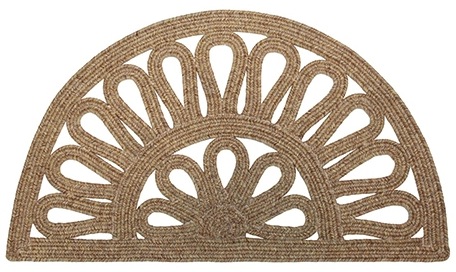 Add a touch of whimsy!
I like to add a little personality to my door with a beautiful wreath, decorative door stop or other fun object.
Here's some options that you might like to try at home …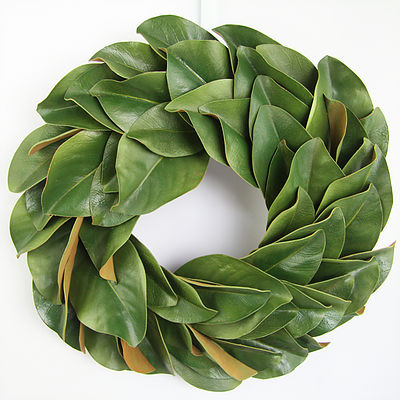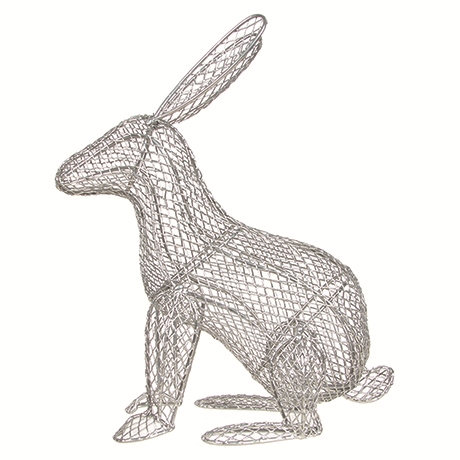 What does your front door say about you?
Go on then – Go and make it gorgeous!
Hayley x