The dog goes out for her morning potty stop and brings back some dirt and random leaves.
Hubby goes to work after putting on his work boots and leaves a pile of dry mud at the front door.
The kids have breakfast and drop a teaspoon of Milo, 53 rice bubbles and so many crumbs from their toast I'm surprised there is any bread left.
Mum vacuums.
The kids arrive home from school and Orly brings in half of the sandpit.
The girls toss their school bags down the hallway, random pencil shavings and mandarin peel from their lunch comes flying out.
Orly and I bake cupcakes, I let him sprinkle the 100's and 1000's by himself … they go EVERYWHERE!
The girls help with dinner and the floor collects bits of onion skin and vegetable peel.
Mum vacuums.
Dad gets home and empties his keys from his pockets, along with some bits of fluff.
We sit at the table for dinner and the kids sneak the dog food under the table.
The kids do their homework and leave behind scraps of paper, bits of eraser and unidentifiable schmuck from their pencil cases.
Mum vacuums … AGAIN!
I don't love vacuuming, I mean really … who does? But my new vacuum from Godfreys has made it so much quicker and easier, it's almost enjoyable.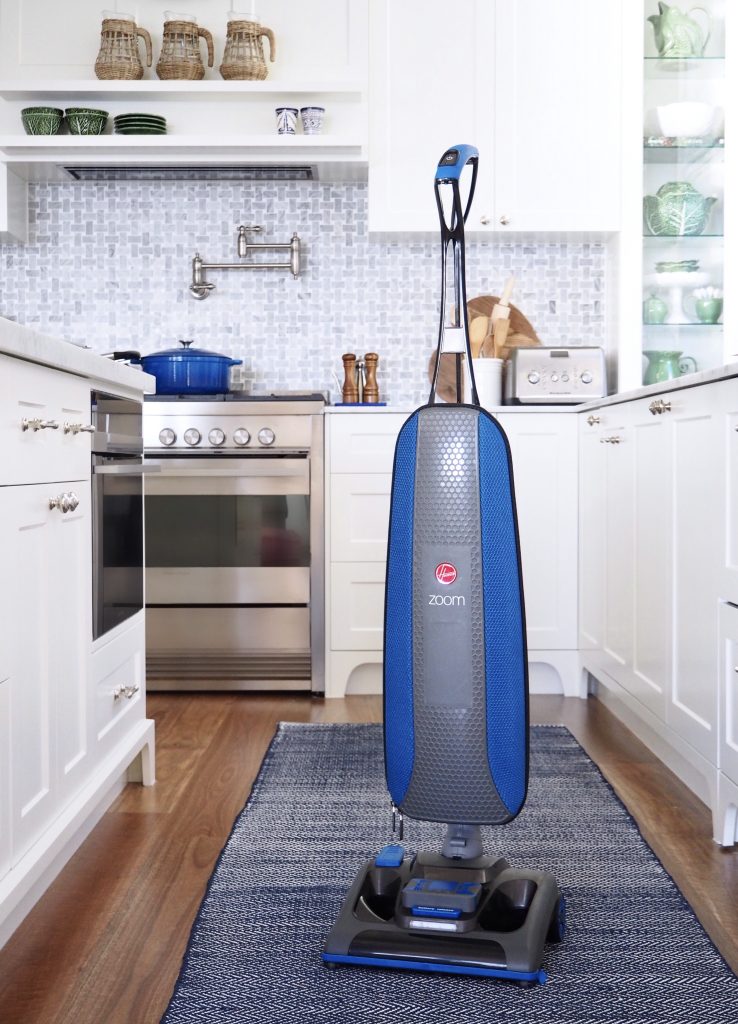 I grab my lightweight Hoover Zoom and get the job done in half the time I used to. It is cordless which means I don't have to find a power point to plug it in, and it's also an upright with a large 7.5L dust bag so there are no annoying hoses to trip over and fight with.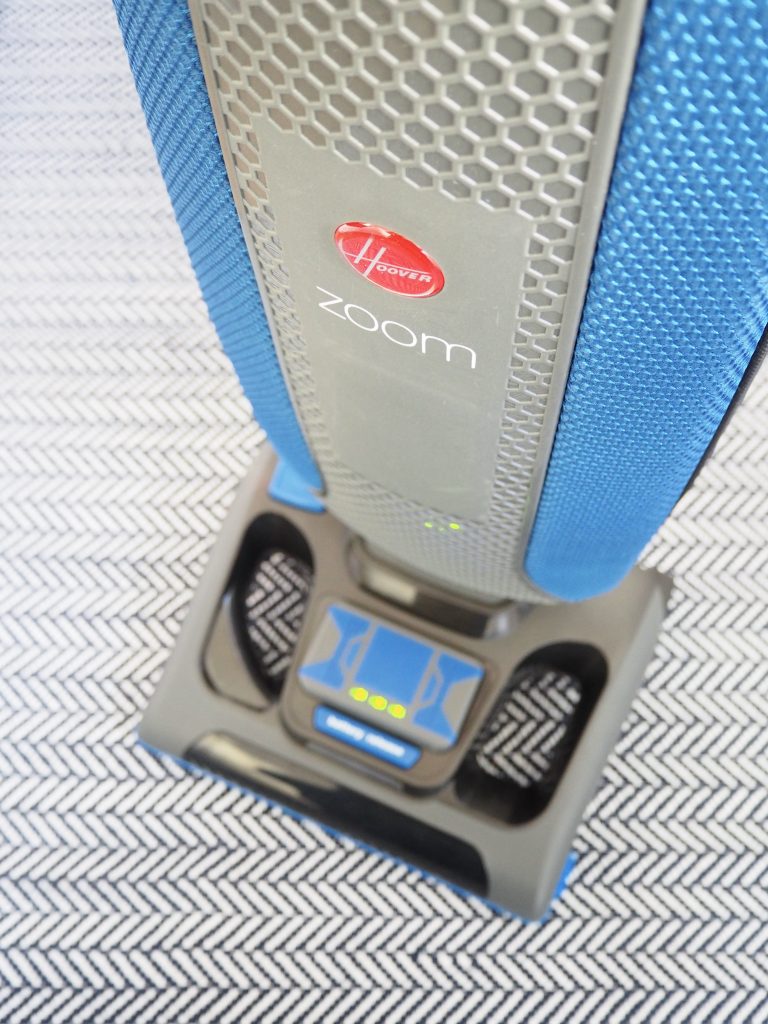 It runs for up to 52 minutes depending on your run mode, there is a low power mode and a boost mode for those extra messy situations, which means I can get the whole house done without having to recharge it. Charging is super simple with a removable battery that pops into a compact charger. I keep mine in the kitchen so it's always on hand for a quick clean-up.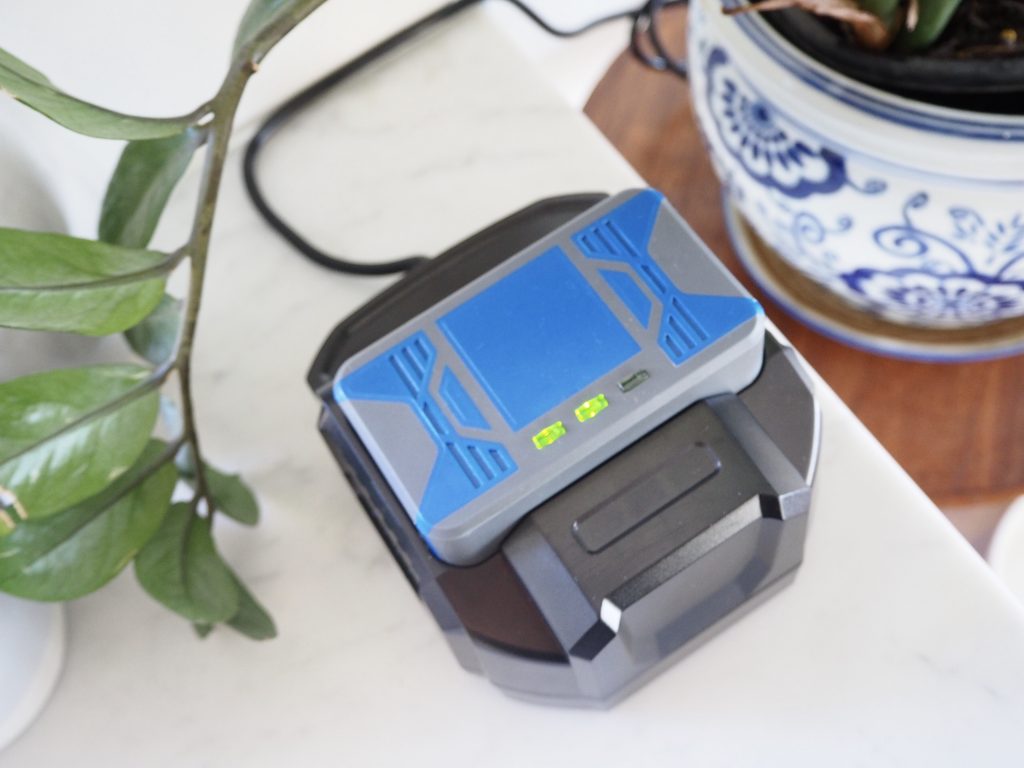 A vacuum cleaner is a household necessity, but if I have to have one … I'm not going to lie, looks matter! Have a look at her, isn't she fabulous with her blue and grey exterior and zipped dust bag cover? But don't let her retro appearance fool you, she is jam packed with the latest features and is a powerful cleaner on both hard floors and carpet. I think the coolest feature is the LED light on the power head so you can see under furniture and in dark corners, total genius!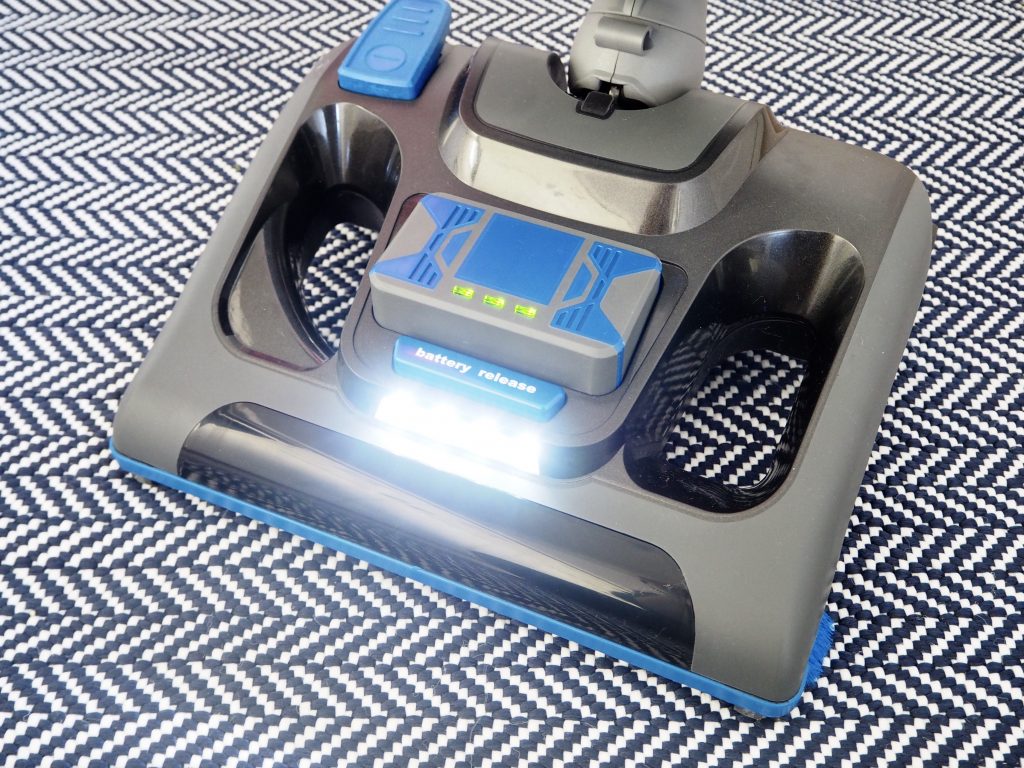 The best part is the extra time I have for more important things, like flower arranging and Instagram scrolling. If you want to gain some precious minutes back in your day, do yourself a favour and invest in a lightweight, cordless and good-looking vacuum, I highly recommend the Hoover Zoom Cordless 7110.
You might even be able to entice the kids into vacuuming for you!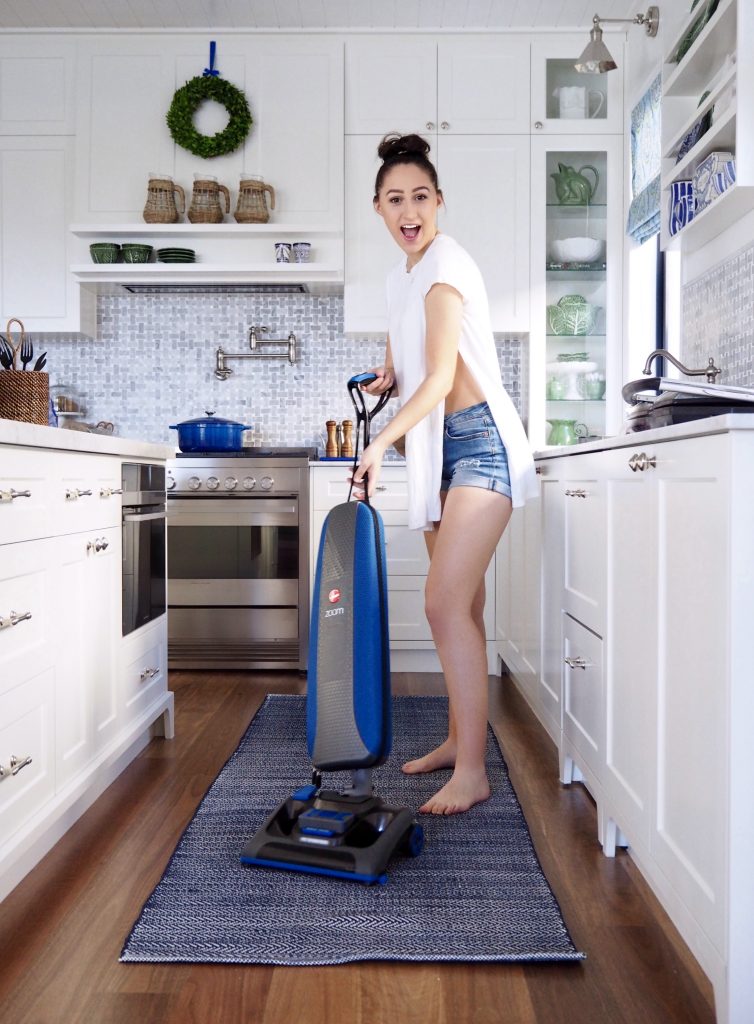 Happy Shopping!
Hayley x
This is a sponsored post by Godfreys. All opinions are my own.