This year has been crazy, and just like the rest of the world we decided to take the opportunity to do some more renovations on our house while we've been spending so much time at home. Having half the house under construction really hindered my Christmas decorating efforts. So, I focused on the one and only clean space in my home right now, our living room, which also happens to be my favourite room to decorate.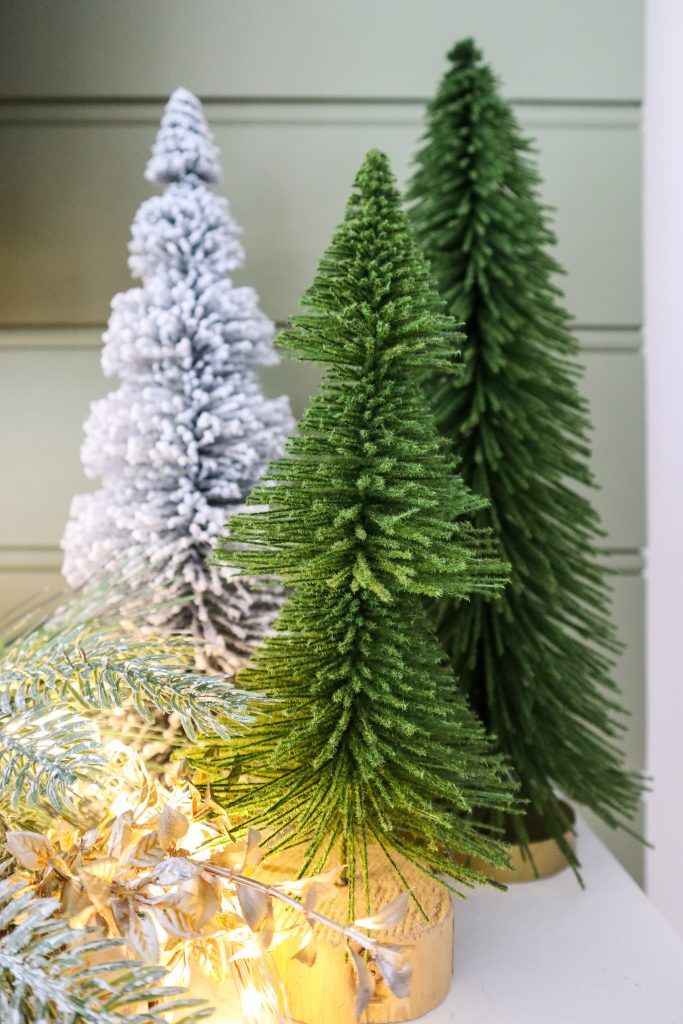 I can't wait to share it with you as part of the #itsacolorfullifetour hosted by one of the most stylish gals around – Jennifer from Dimples and Tangles
IT'S A COLORFUL LIFE 2021 CHRISTMAS TOUR SCHEDULE
MONDAY:
TUESDAY:
WEDNESDAY:
THURSDAY:
FRIDAY:
Join in the party on Instagram by posting your colorful Christmas decor and using #ItsAColorfulLifeTour!
See you there!
If you've found your way here from Jennifer Tatertots & Jello – WELCOME!
This year I decided to take my inspiration from the colour that keeps popping up everywhere in my house … green, I just can't get enough of it lately. I didn't stick to a super strict colour palette like I usually do, I bought the green baubles this year and then added baubles from past years in shades of brown, white and lots of metallics.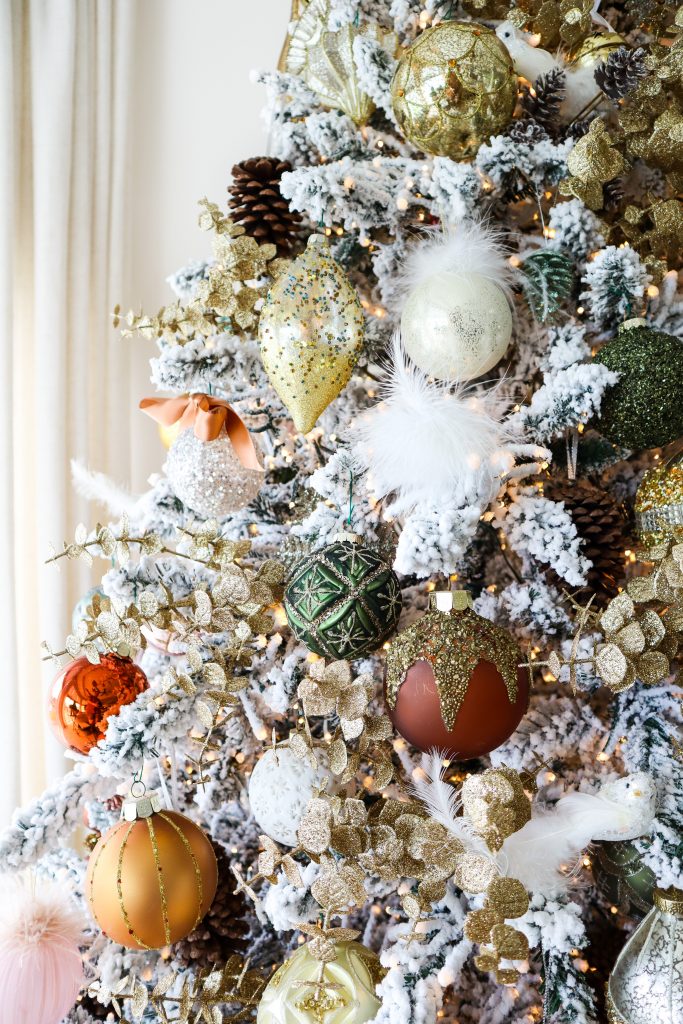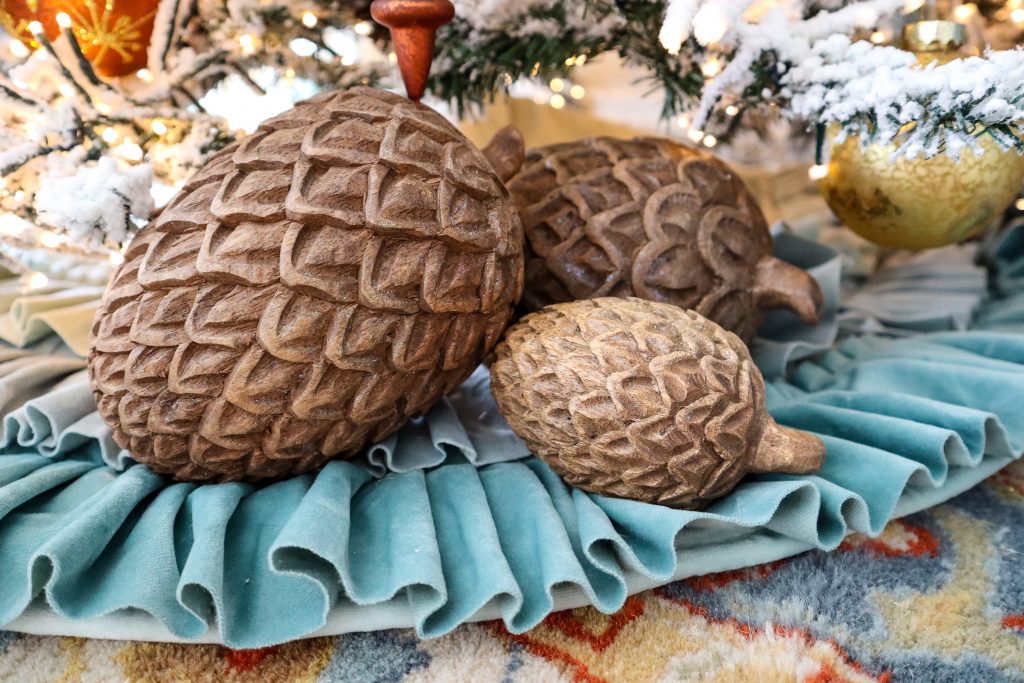 This was the first year I've had a flocked tree, I've wanted one for ages and now we are finally in our forever home I thought it was time to add one to the collection. I am completely obsessed with it, it has over 6000 lights and it absolutely glows!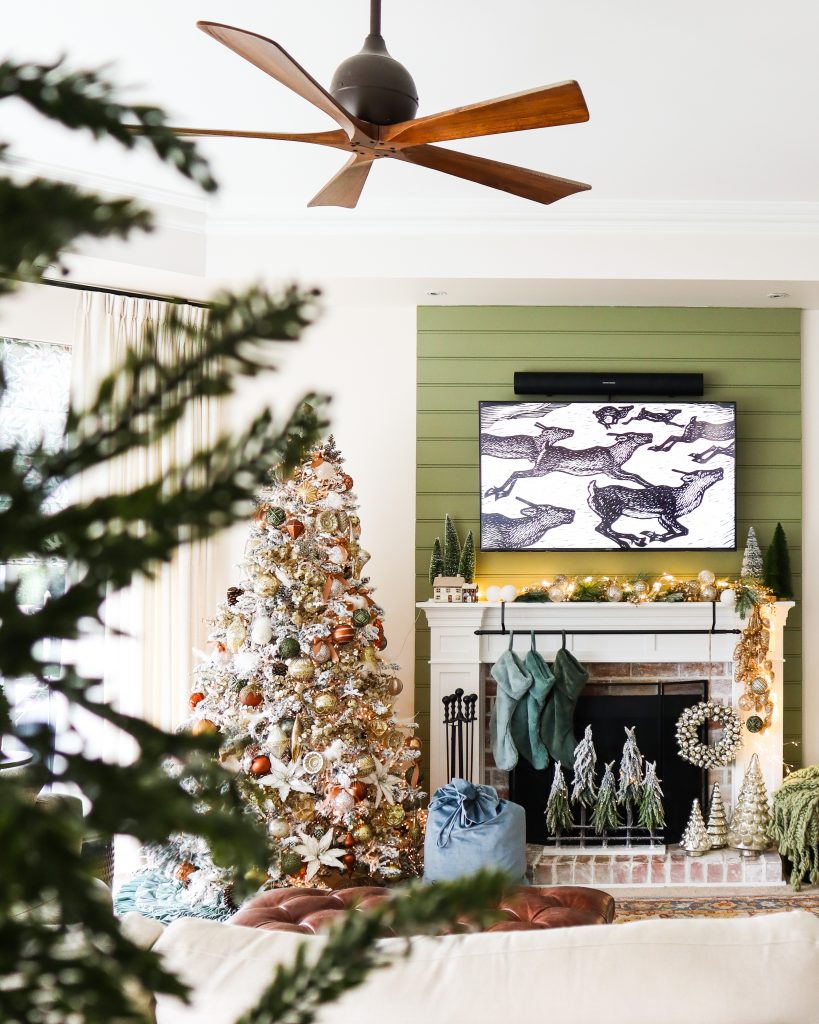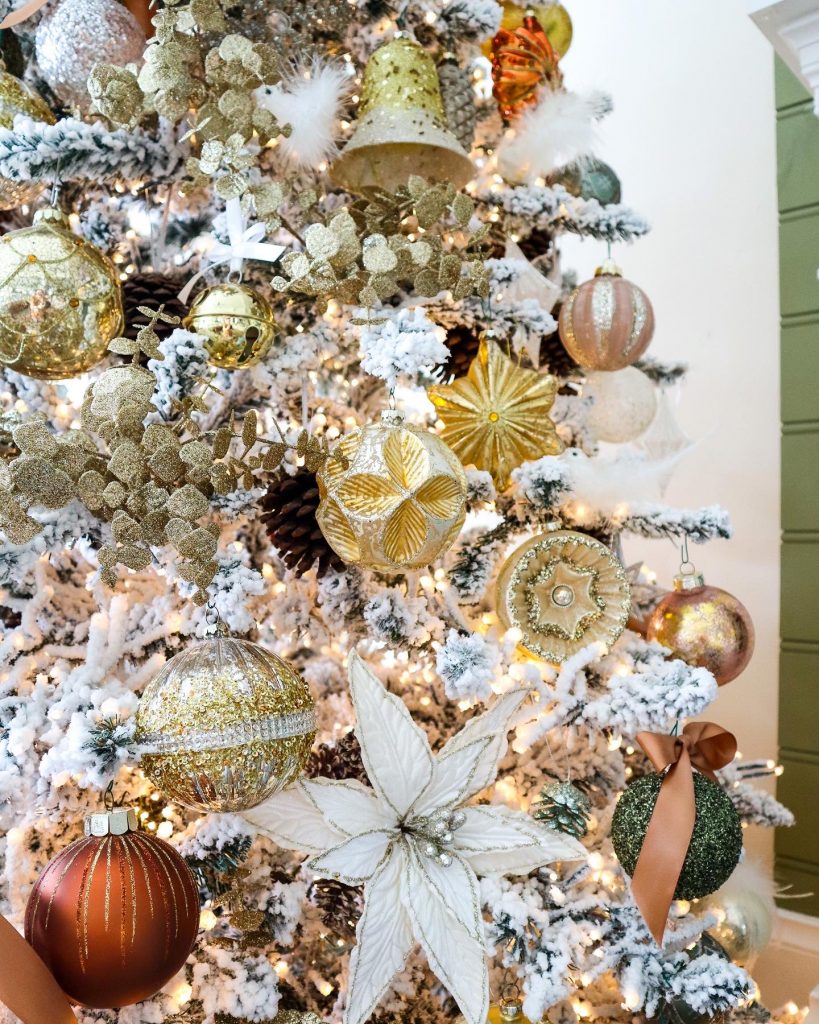 Having a mantle is so fun to decorate, but if you don't have one you can create the same vibe on a cabinet, sideboard, hall table or even on your bedhead, just get creative.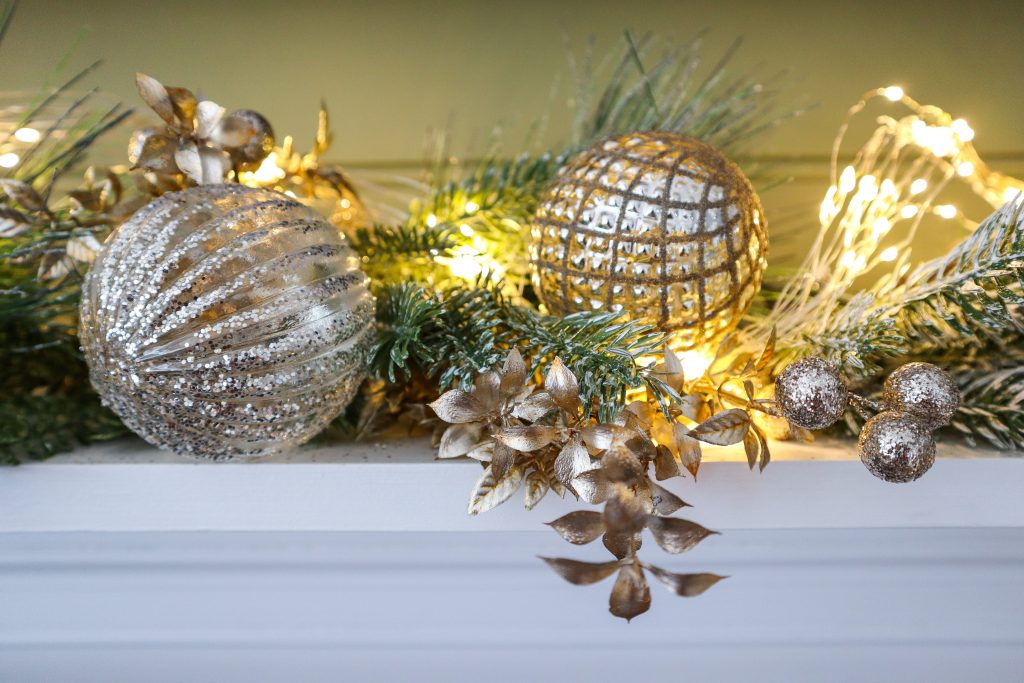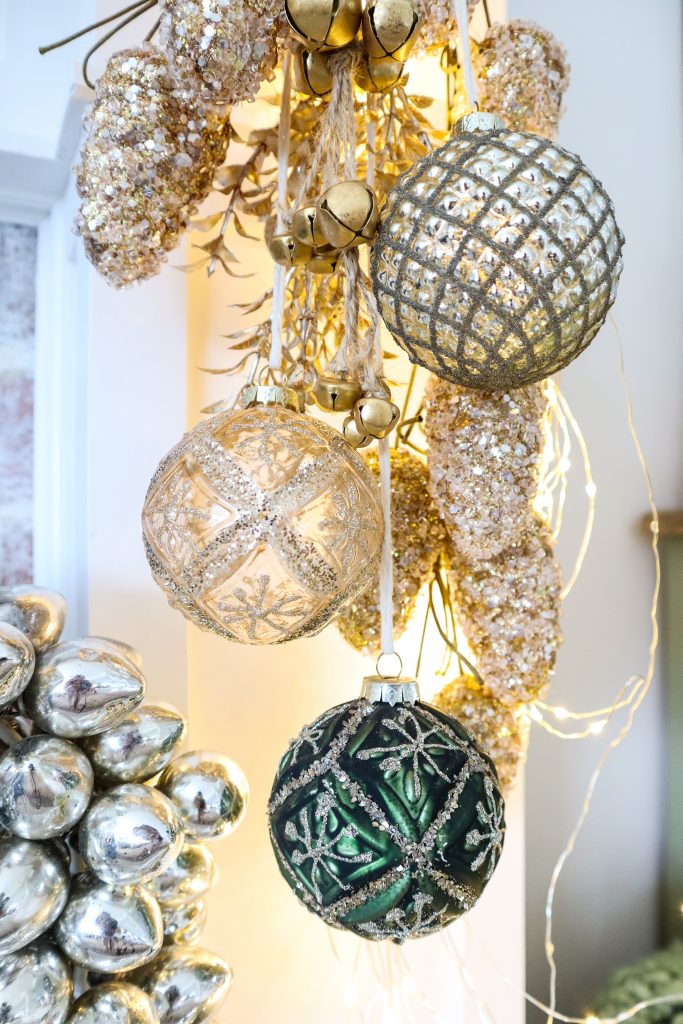 I had intended to keep the mantle very pulled back and neutral with just some garland and baubles, then I stumbled across these super cute stockings in the perfect shades of green and the prelit trees that look like they were made to go in my fireplace opening and it all just went downhill from there, Christmas exploded on my mantle.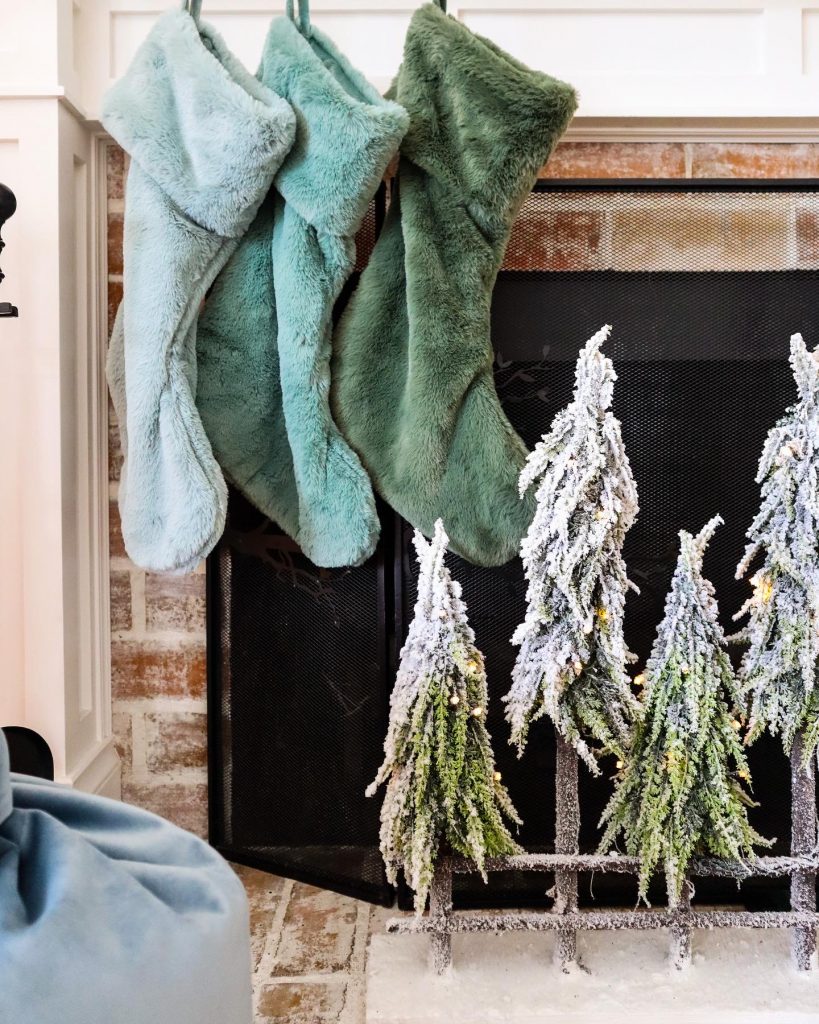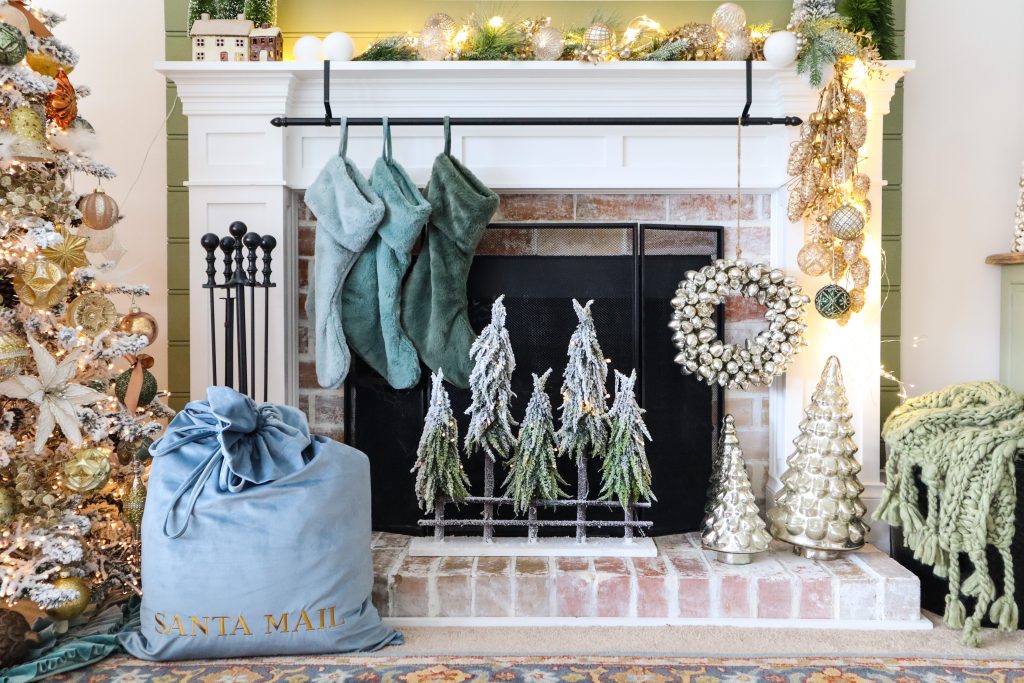 The little houses are one of my favourite finds this year, they hold tealight candles and look very sweet with the candle light shining out their little windows.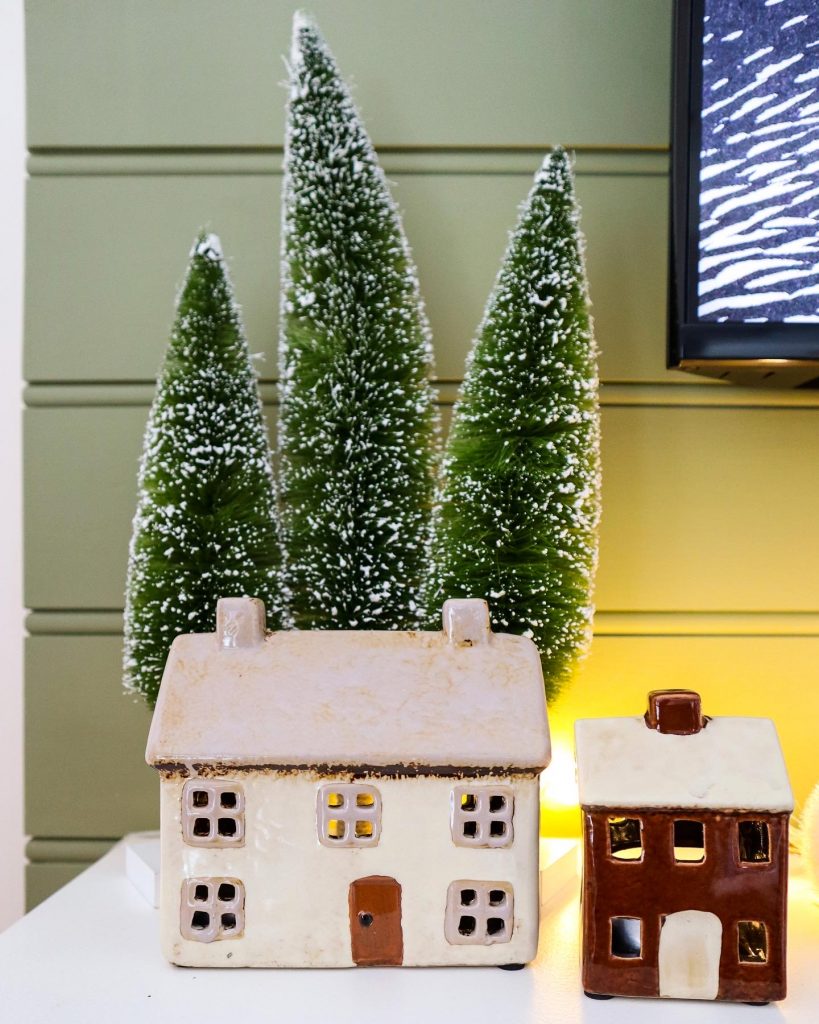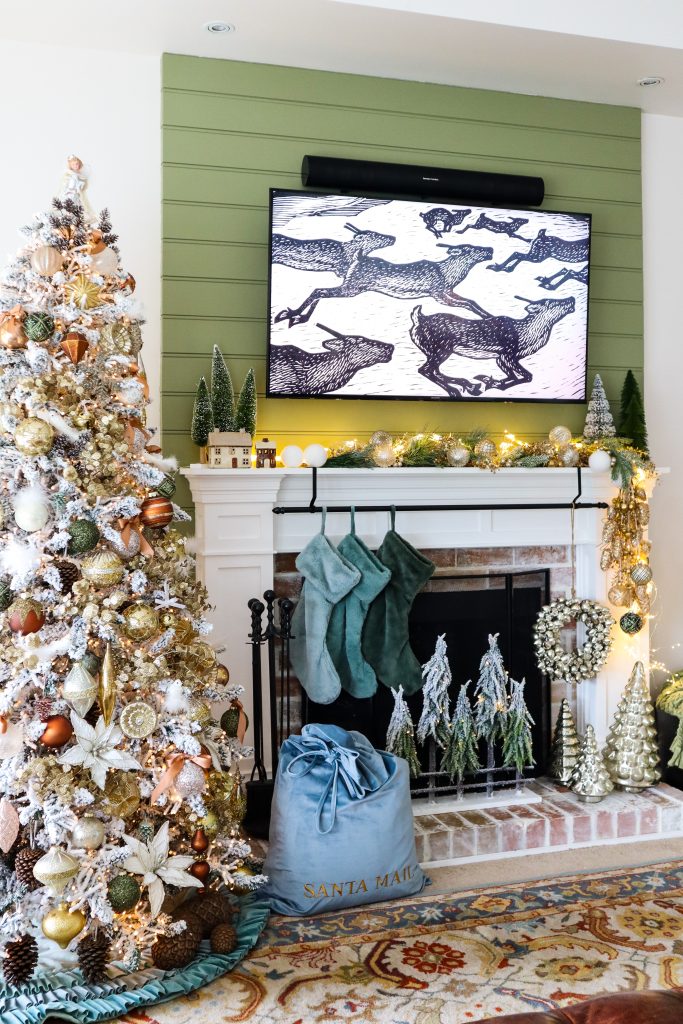 Speaking of houses, this pale pink one makes a pretty centrepiece for some sparkly trees on my cabinet next to the fireplace.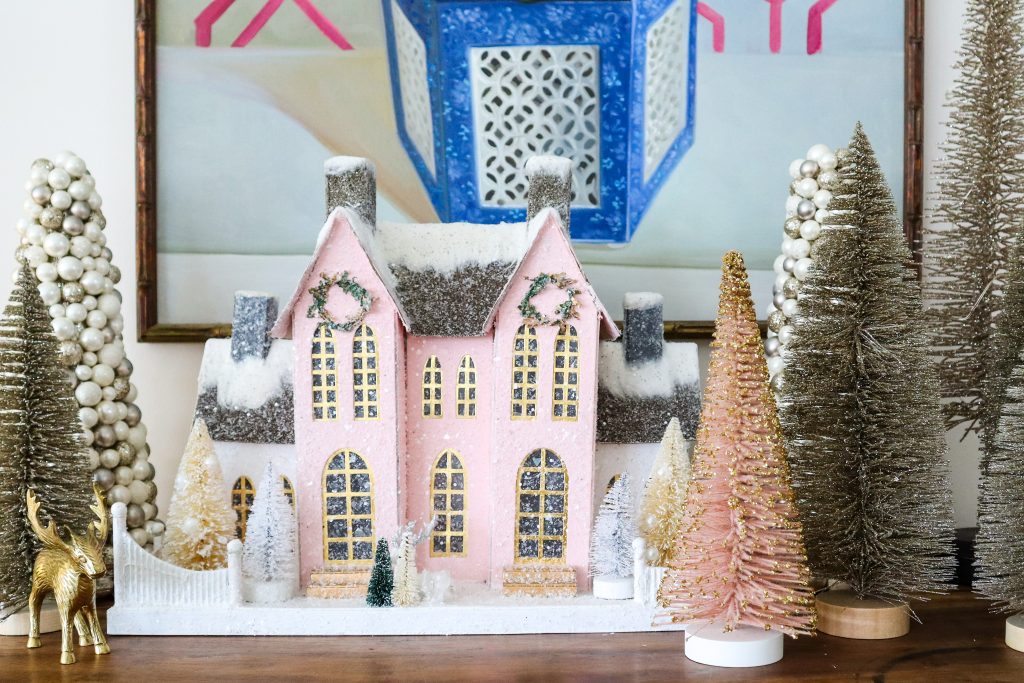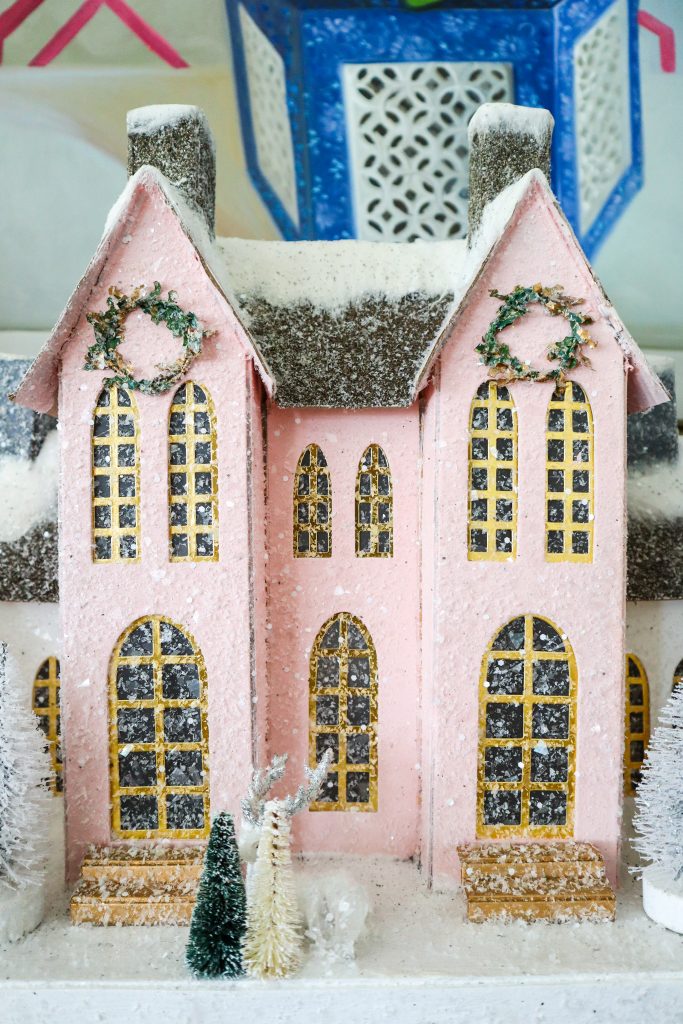 I really love our Christmas decor this year, I think I say that every year, and I'm sure I'll say it again next year, but for now let's just enjoy one year at a time!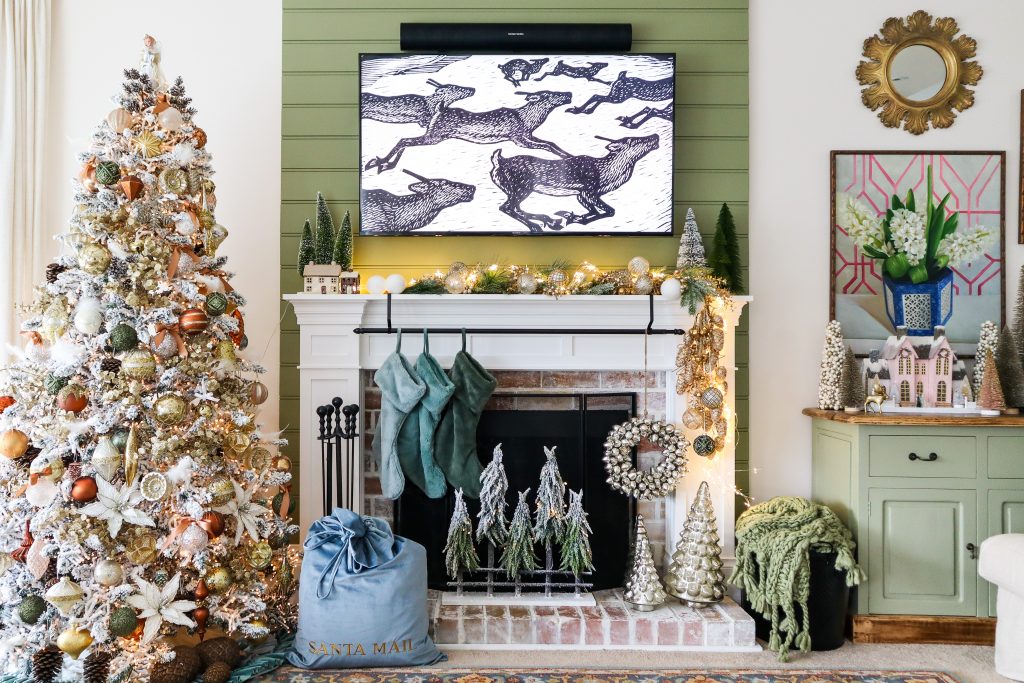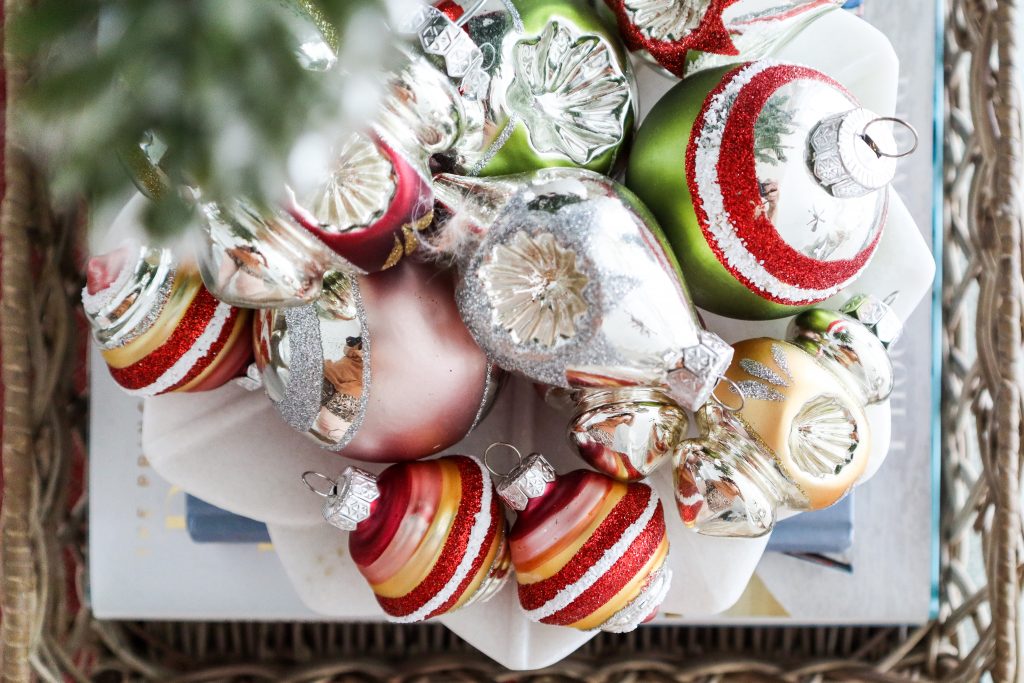 Pop over and say Hello to Lori at Southern Nell's Gracious Living next and don't forget to have a peek at all the beautiful homes on our #itsacolorfullife Christmas tour.
I hope you all have the most amazing Christmas!
I hope you are able to see your loved ones and squeeze them tight!
Merry Christmas from me to you, Hx