The story of my barstools continues, and this is the best part yet!
Remember I picked up 4 barstools for a song on Gumtree a few weeks ago? They were from the Henriksdal range at IKEA and even though they were a little bit shabby, the frame and seating was still in perfect condition.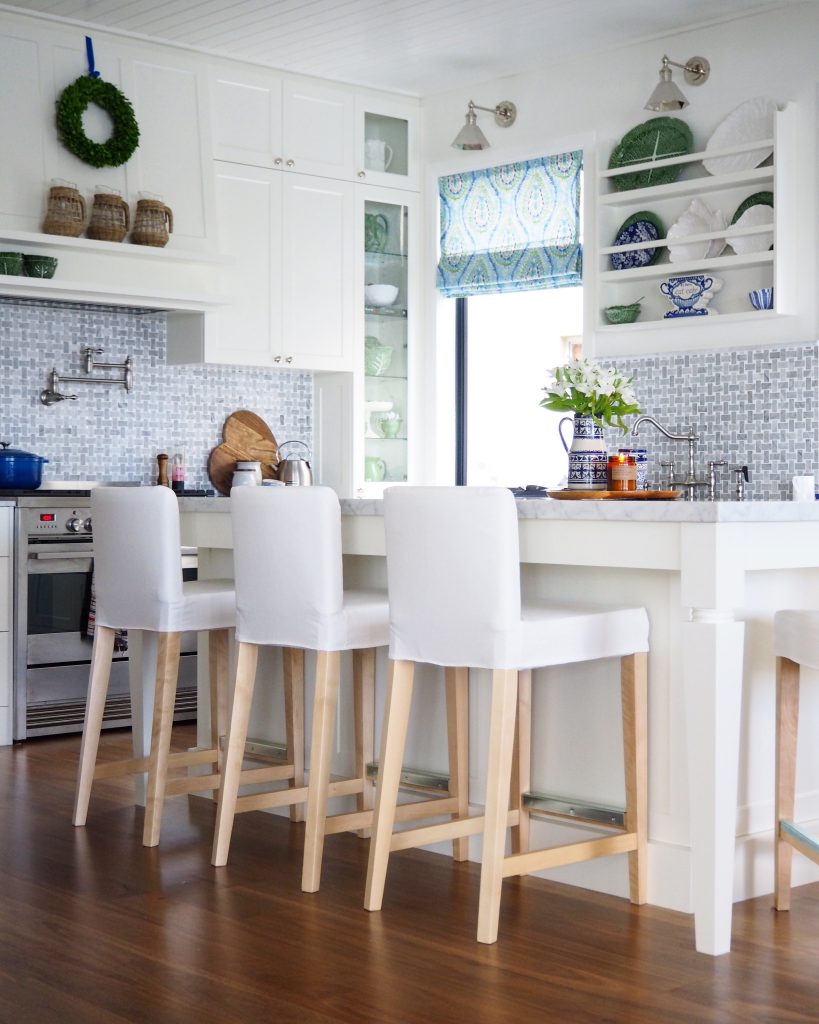 I bought some new covers from IKEA but they were plain white and not exactly the best idea when you have 3 kids and a a dog! They were dirty after just a few days. I decided to try a DIY and dyed the covers green, they didn't turn out exactly as I had imagined and after a few days I was questioning why on earth I did it.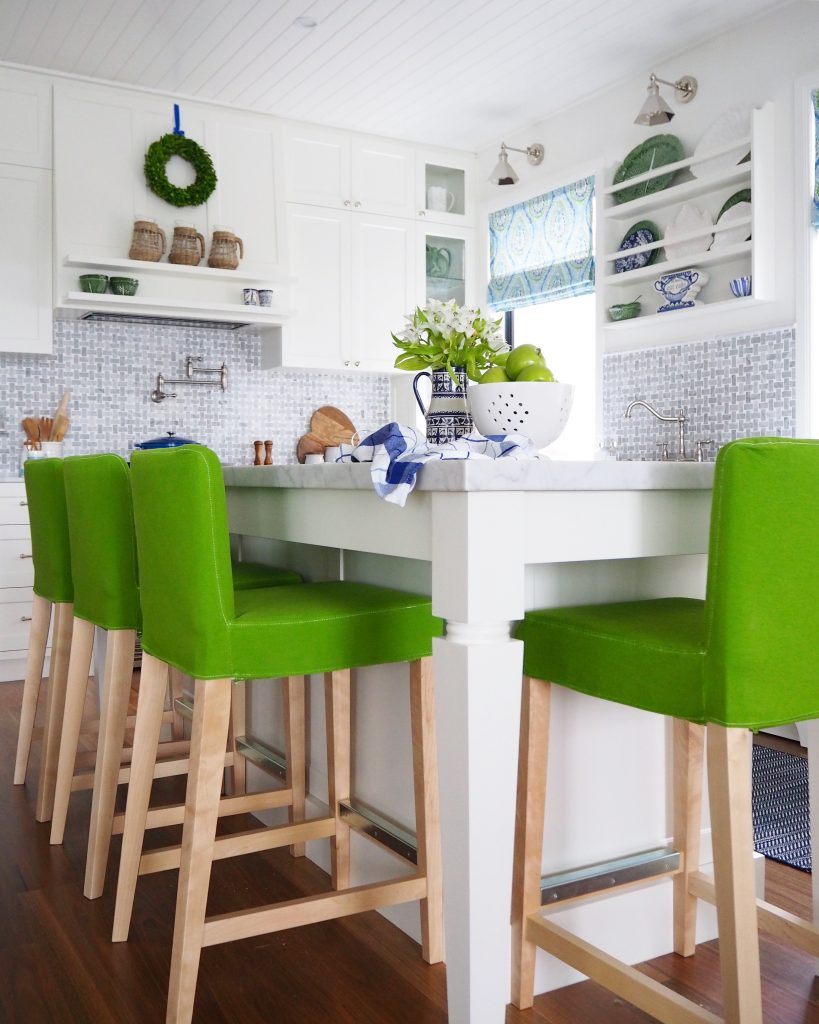 You see, I'm a blue and white girl through and through and I really love pattern, I wanted the look of expensive custom made barstools with beautiful upholstery, but I didn't want to spend a fortune. I also needed something that was easy to care for, last week alone Orly spilt maple syrup, milo, milk and some sort of orange sticky goo on the barstools.
That's when I discovered Bemz.
Bemz makes customised covers for IKEA furniture as well as cushions, curtains and bedroom textiles. There are over 250+ fabrics to choose from and they are machine washable. You can create a whole collection of customised pieces in any room of your house for a fraction of what it would cost you through an interior decorator. Bemz gives you the opportunity to refresh and restyle your IKEA furniture without breaking the bank.
I popped on their website, chose the Henriksdal barstools and started scrolling through all the beautiful fabric choices. I must admit the blue and white gingham caught my eye immediately, but I wanted to be sure so I ordered a few free samples to check in my own space. They came quickly and I contemplated my selection for a few days before going with my original choice of the gingham, which you can find here.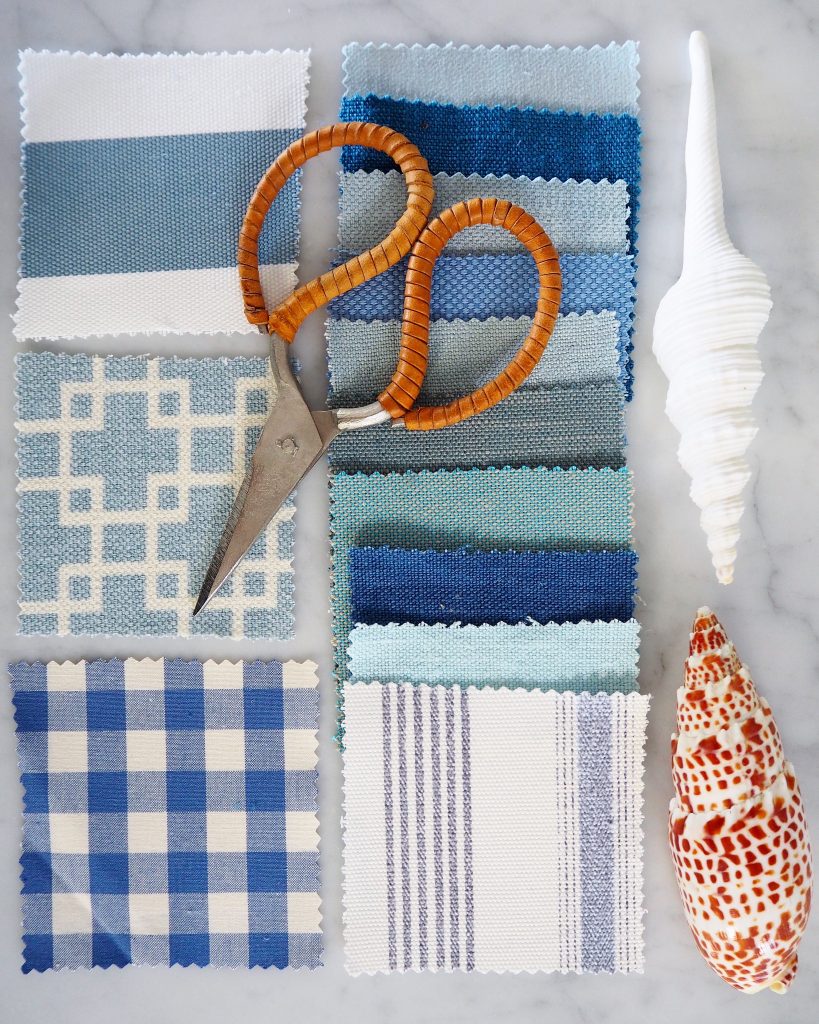 The covers arrived in a couple of weeks and I am absolutely thrilled. They are beautiful quality, they fit like a glove and they look amazing. Finally, I have the custom look I was craving, without the big price tag.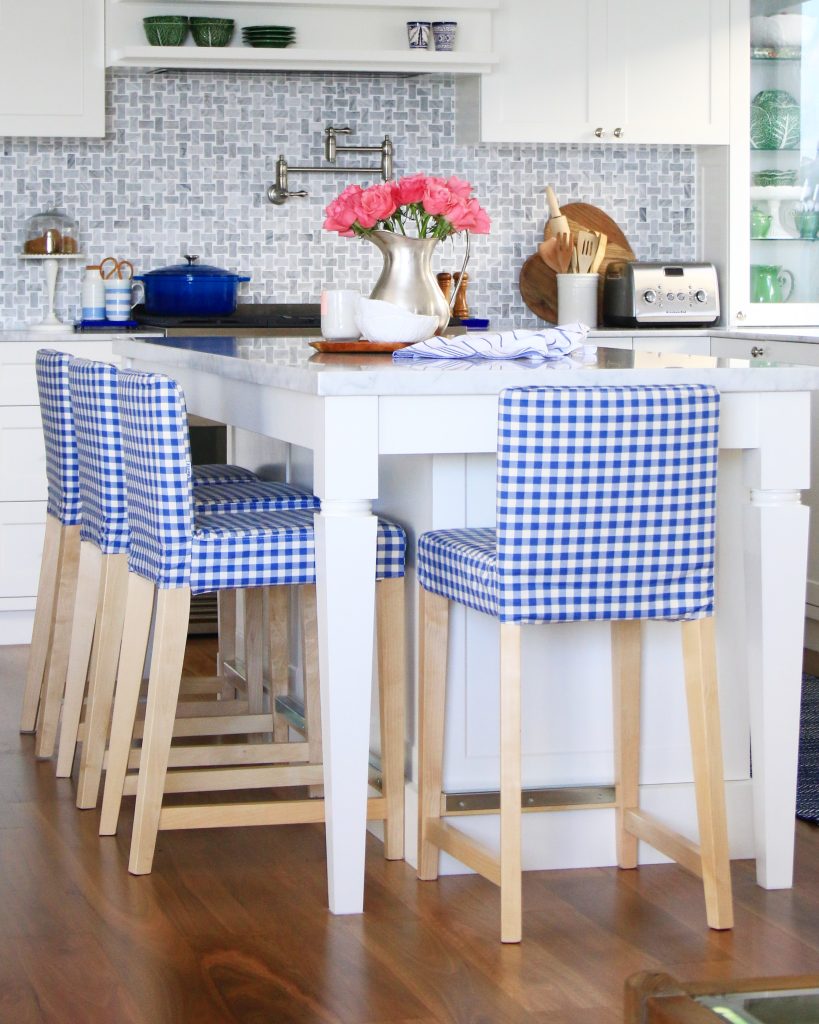 What do you think? Don't they look amazing, the colour is perfect and they bring so much personality to my kitchen.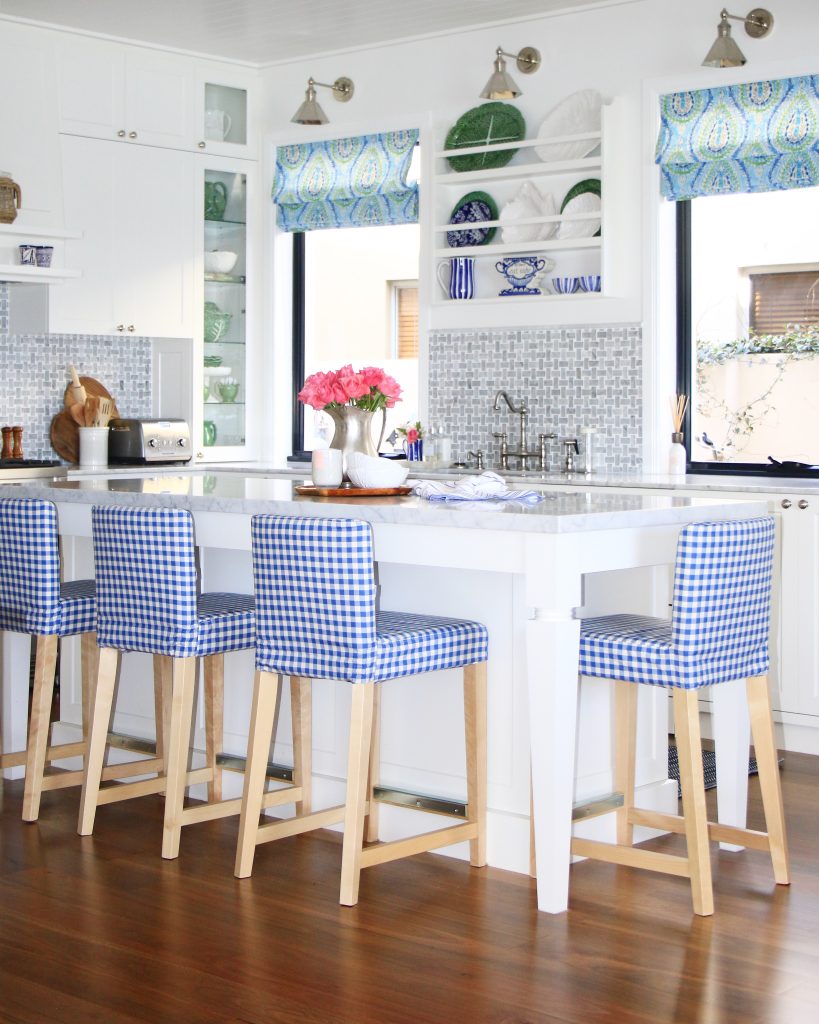 Do you have some IKEA furniture that is looking shabby and could do with a facelift? Or maybe you are looking for a particular colour sofa and IKEA have the right shape but wrong colour? Or if your on a really tight budget you can do what I did and hunt down the perfect pieces on your local online market place like Gumtree, make sure the frame and cushions are in good condition, the buy new covers.
I feel like this is a game changer in the world of home decorating, it's gives us all an opportunity to customise our furniture, get the look we want and do it all with ease online.
 Pop over to Bemz for some inspiration and ideas, and see how easy it is to get the look you want!
Happy shopping!
Hayley x