Is it just me? Or can finding the perfect bedside table be harder than losing weight at Christmas time?
My bed is super high, and I feel like I need a decent bedside table to balance it out, I currently use a chest of drawers each side as they are a great height and big enough to fill the space. They weren't perfect, maybe a little large, but I was impatient and on a budget, so I bought them on a whim, changed the handles and they have lived there ever since.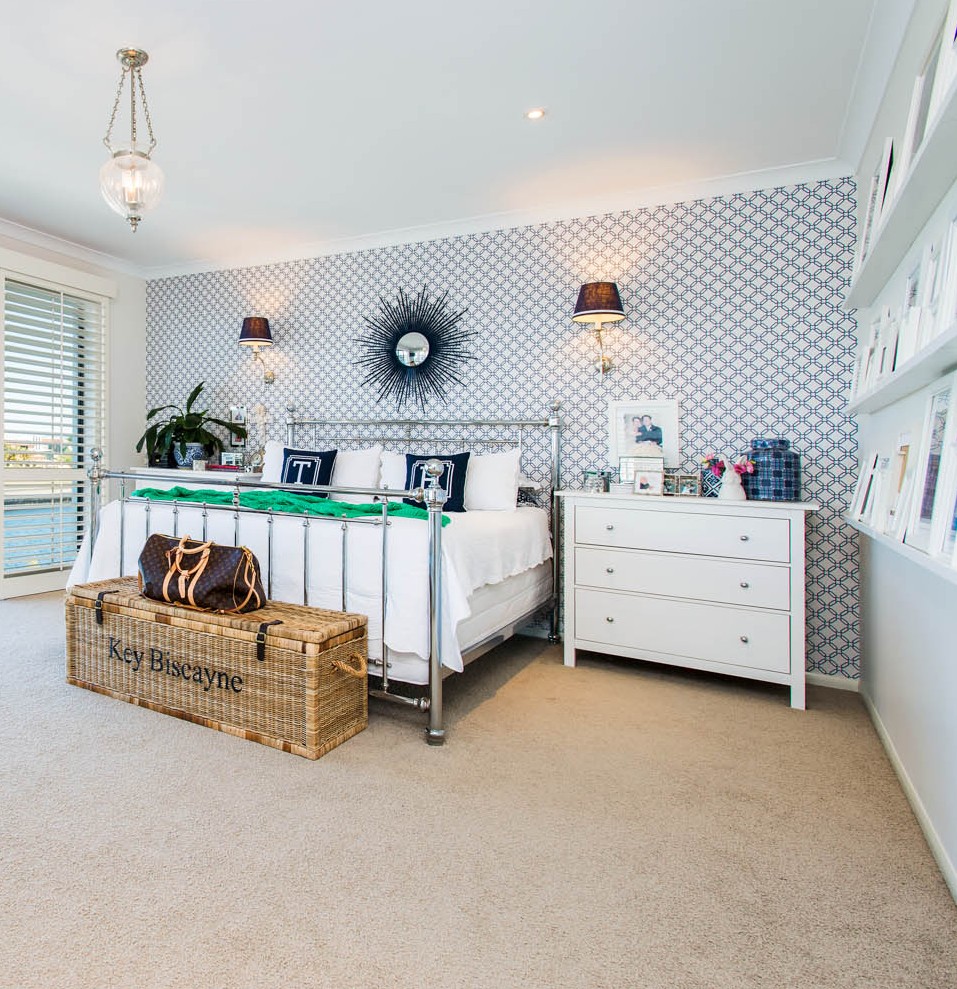 I recently stumbled on a pair of stunning Xavier Cayman chests on Gumtree, I know right … I think that was every bit of good karma I'd earned for the last 10 years rolled into one lucky Gumtree find! They are the most stunning drawers, crafted from mahogany, with a bamboo detailed front, 3 drawers and slightly smaller than my Ikea ones. Oh, and don't even get me started on the quality, they are just beautiful! They were finished in a custom grey colour that I didn't love, but I had planned on having them re-painted in antique white and using them as my new bedsides. That was until I finally got my hands on a copy of the plans for the new house … they won't fit, Argh!!!
Here's the new master bedroom plan. As you can see it has a little nib wall which makes the actual room for a bed and bedsides quite small. I don't want to remove that nib wall because it blocks the view from the bed into the walk in wardrobe, and who wants to lay in bed looking at all their clothes laying all over the floor, eek! Ultimately, I only have 3.5 metres for my bed and bedsides, my king sized bed is approximately 2m wide, leaving me 1.5 for 2 bedsides and some breathing room.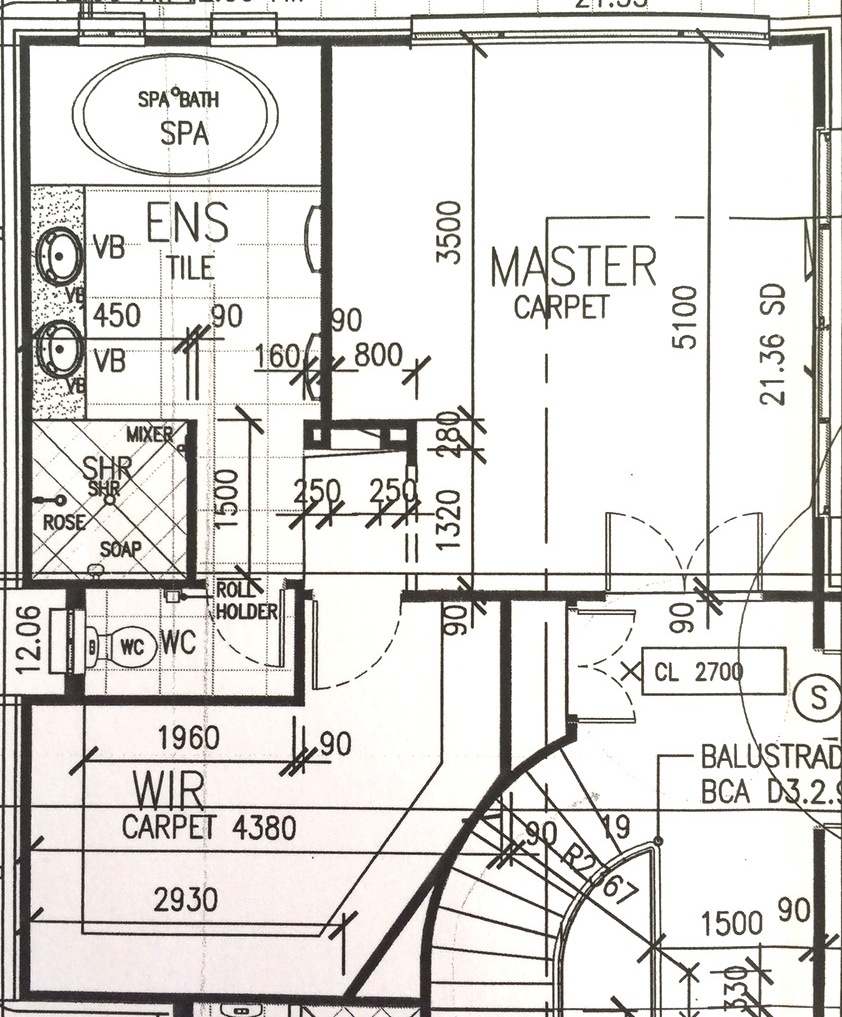 So, here are a few options I'm considering, remembering that I do need a little bit of height for them to balance the bed. The bed is 0.8m to the top of the mattress.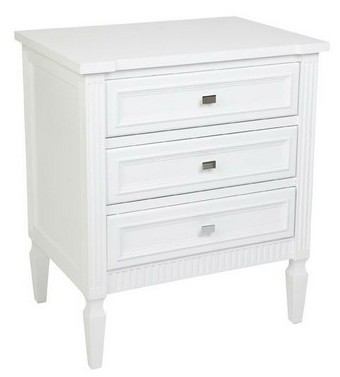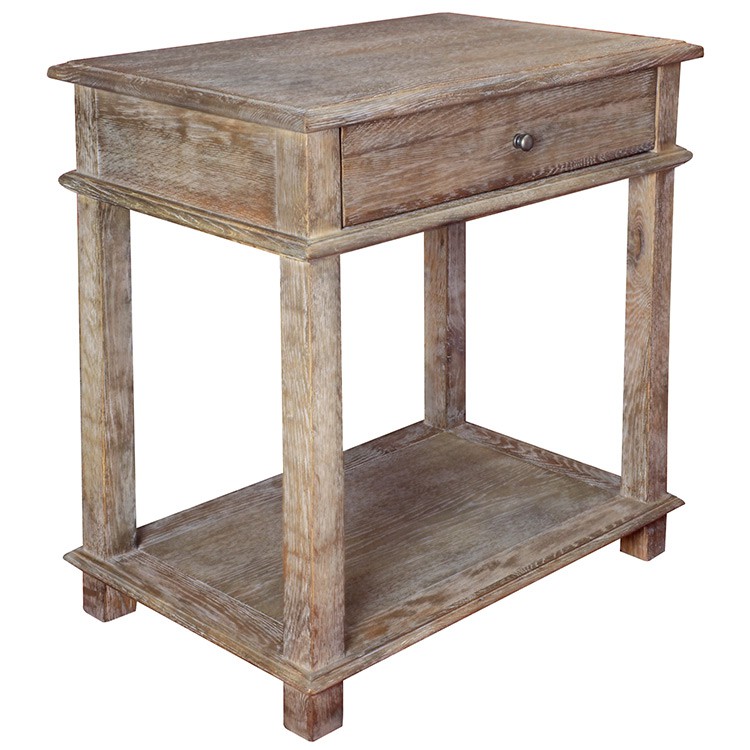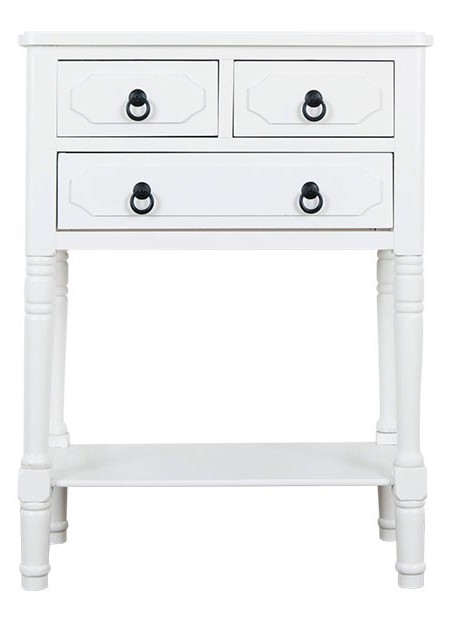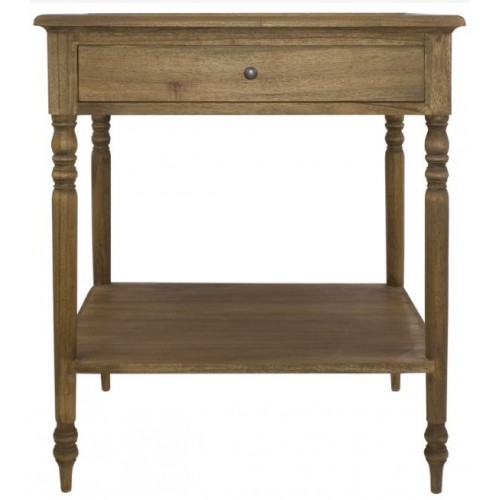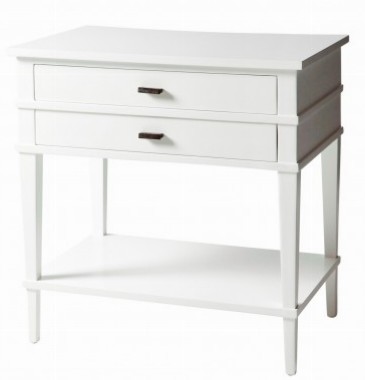 What do y'all think? Do you like any of these? Do you have any suggestions? I'd love to hear them!
Hayley x