Do you have unlimited cash to spend on luxurious bed linens?
Unfortunately, neither do I!
So I thought I'd share a few different looks you can achieve with just a few pieces.
Firstly, this is not one of those Pinterest worthy, magazine ready, takes 3 hours to make your bed type of posts.
This is how to achieve a styled bed everyday in just a few minutes, because I'm pretty sure y'all have better things to do than obsess over your perfectly placed throw pillows.
Am I right?
Also, please excuse my lack of ironing, my sometimes blurry photos and my weirdly high bed … real life people!
Ok, now we have that cleared up…
There are places to splurge and places to save, especially with bed linen.
One of the things I've always splurged on and never regretted is a basic white or neutral coloured quilt or comforter. It is the perfect base for so many looks throughout the whole year.
I prefer a quilt or comforter over a doona and doona cover as they sit beautifully on the bed, I don't have to do the shake and shuffle with huge king size doona covers and they are often larger than a doona, which is great when you sleep with a #quilthog who pulls it all to their side during the night (the #quilthog might be me).
If you prefer or already have a plain doona cover in a neutral colour that will also be a perfect starting point.
Currently I have a natural coloured linen quilt on my bed. If you've followed me for a while you'll know how much I love linen, you can read all about it here. I'd really love a pure white or light grey/silver quilt going into the warmer months. I think white always looks so fresh and serene, and silver is cool and inviting.
I've shared my favourites below.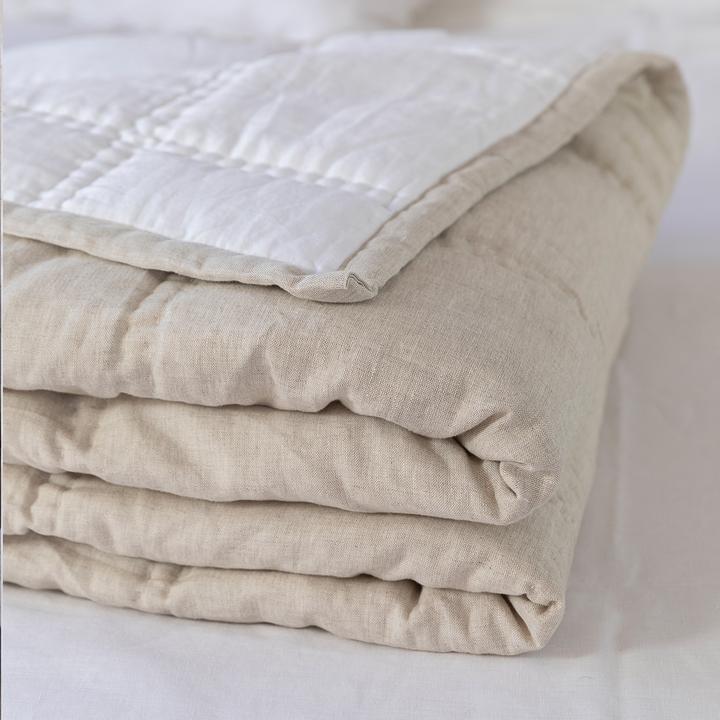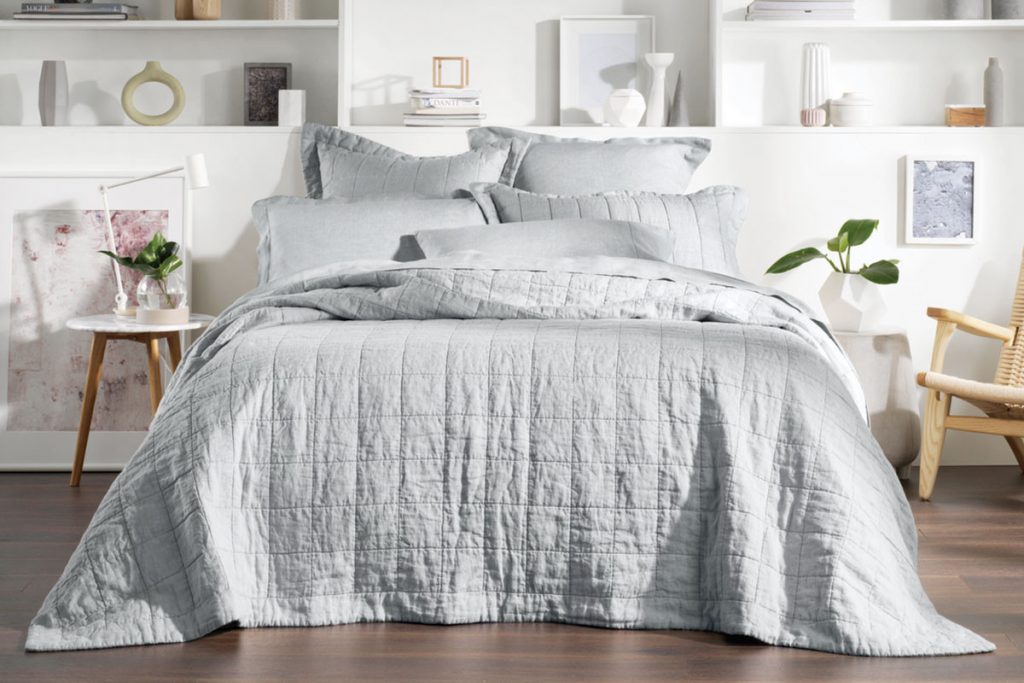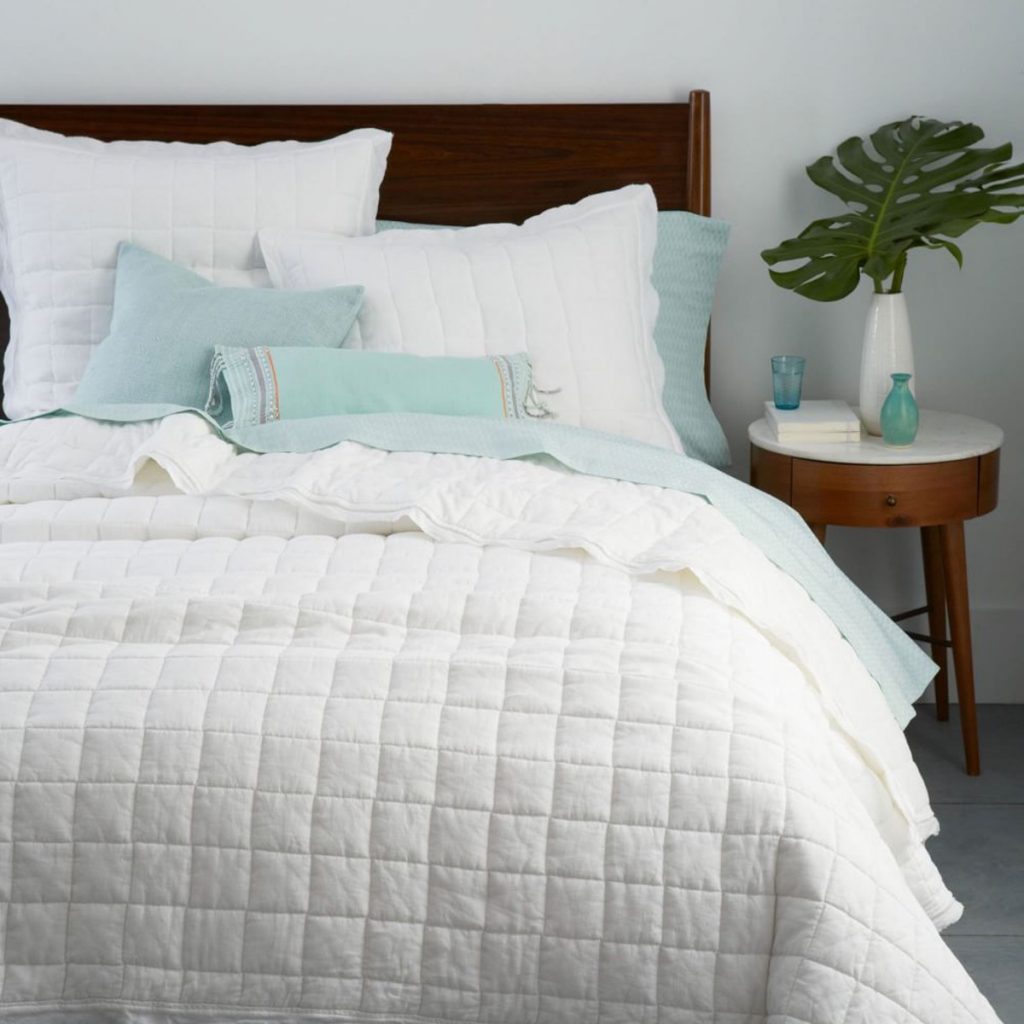 Next – pillows!
I like to use king size pillowcases on a king bed, it fills the entire space so you don't have a gap between them.
I have taken a few photos of my bed with king size pillows and with standard size incase you don't have any in the king size.
Mine are from The Pillow Slip Store, you can find them here. They also have the best range of king size pillowcases around.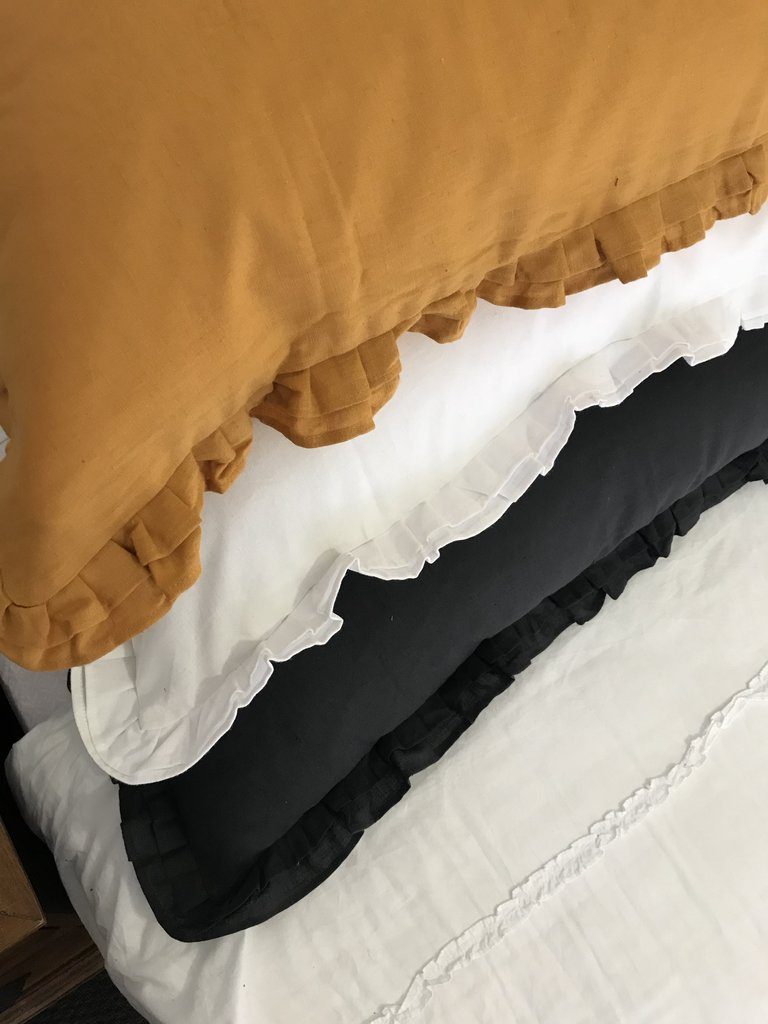 This is where we start to add layers with a second set of pillows and a blanket, throw or second quilt. I like to add a contrasting colour or a pattern. If you are unsure about mixing patterns and you'd like to add a patterned cushion, stick with a plain colour, any colour that makes you happy and works with the other elements in your room, also look for some texture to add interest.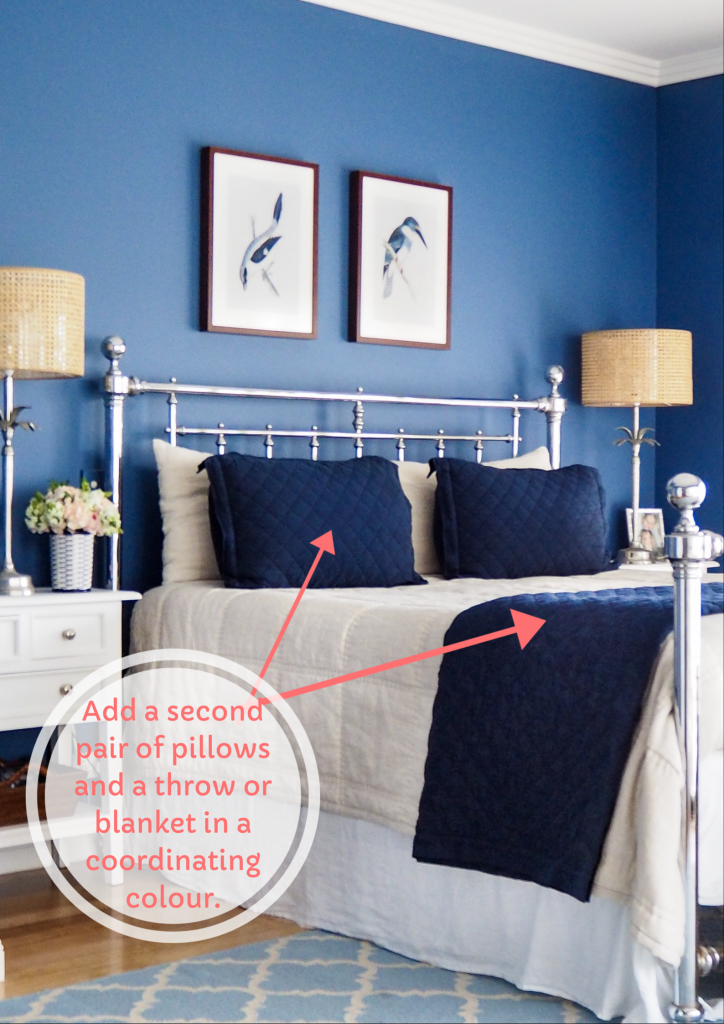 My diamond quilted linen throw is available in heaps of colours. You could also use one of these as your base quilt, I switch mine around often.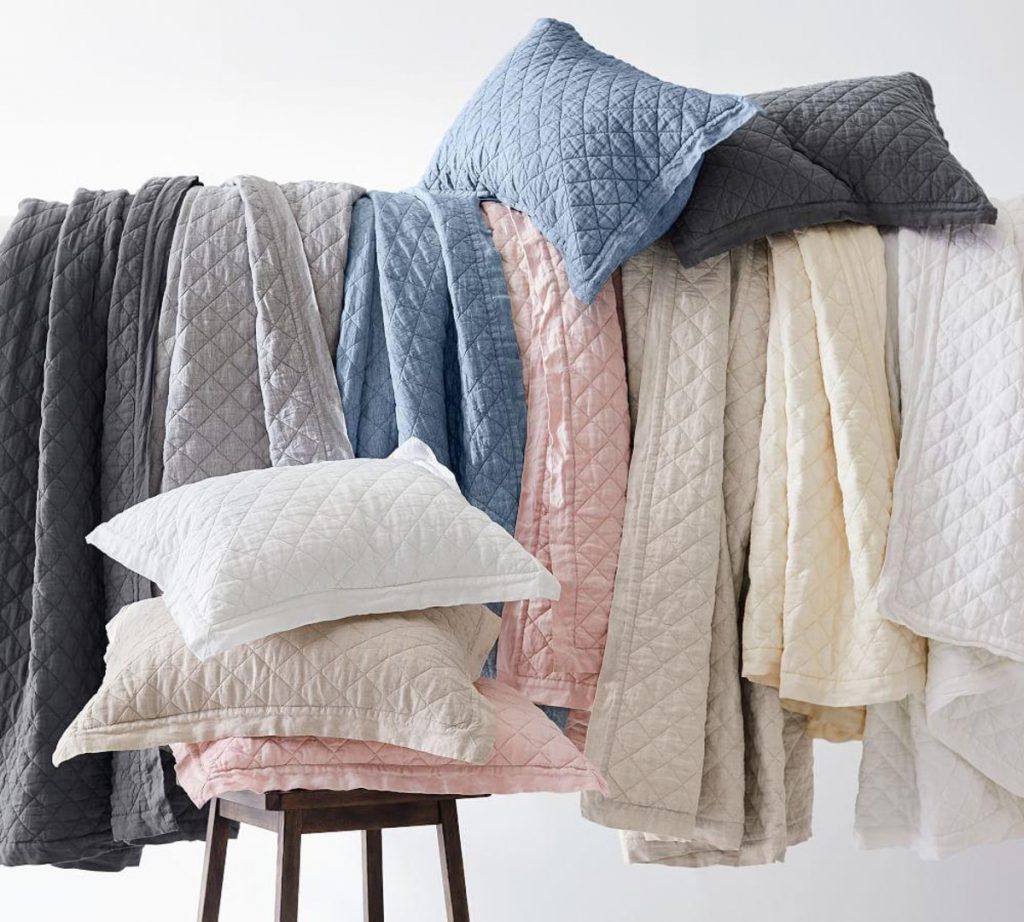 Next, add your favourite cushion to the middle of your pillows.
This is probably the most basic styled bed and super easy to accomplish everyday.
The bonus with this one is you don't have to remove and replace a huge pile of cushions every morning and night.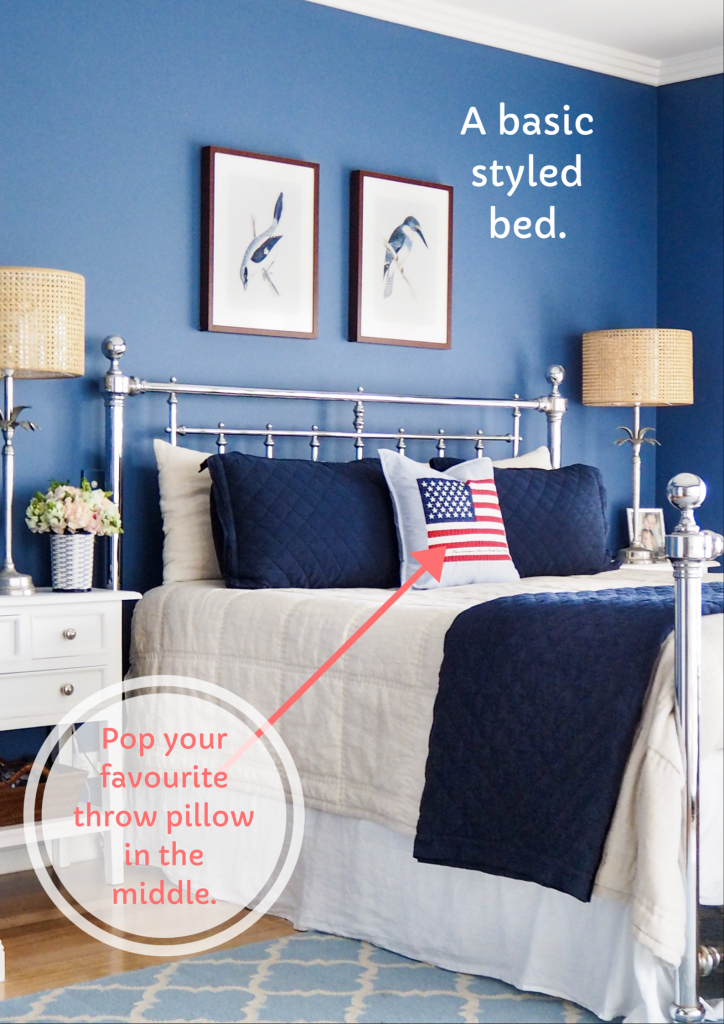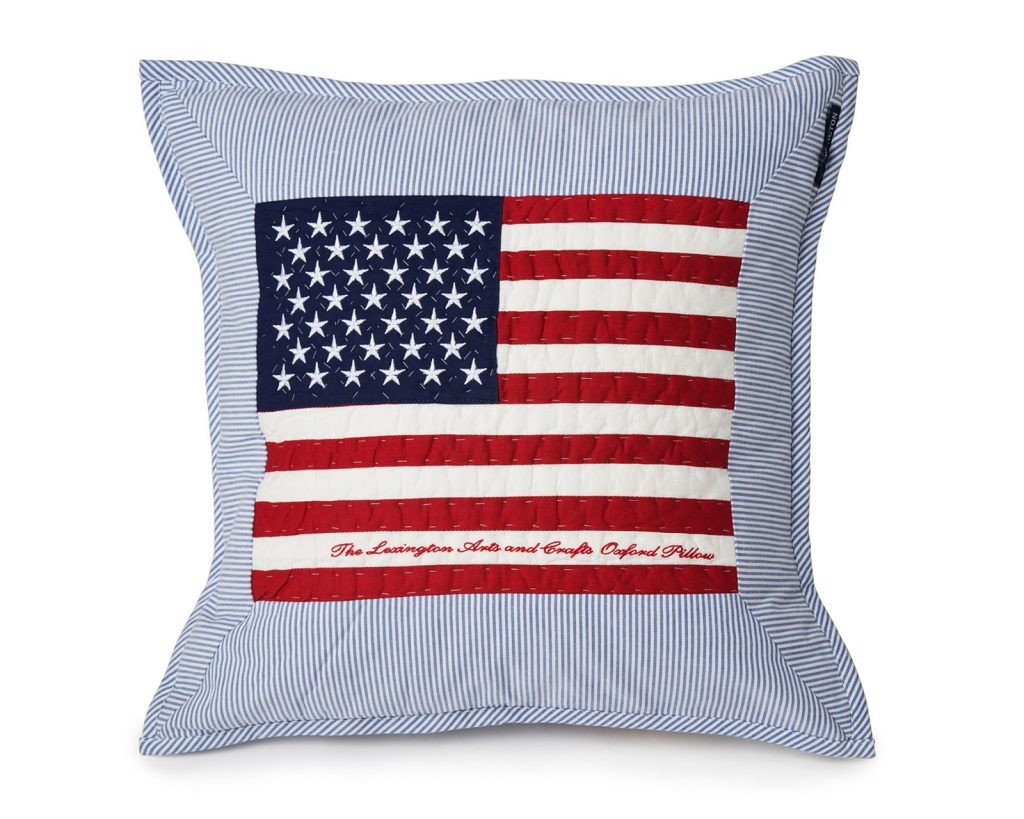 Another option which is just as simple, add a pair of cushions in front of your pillows. You can try european size or smaller throw cushions. The ones I've used below are from Pottery Barn and are no longer available, but I've found some similar if you love them.
TIP: Always use feather inserts, they plump the cushion out and make it easy to give it a good chop in the middle. I buy mine from Ikea where they are great value.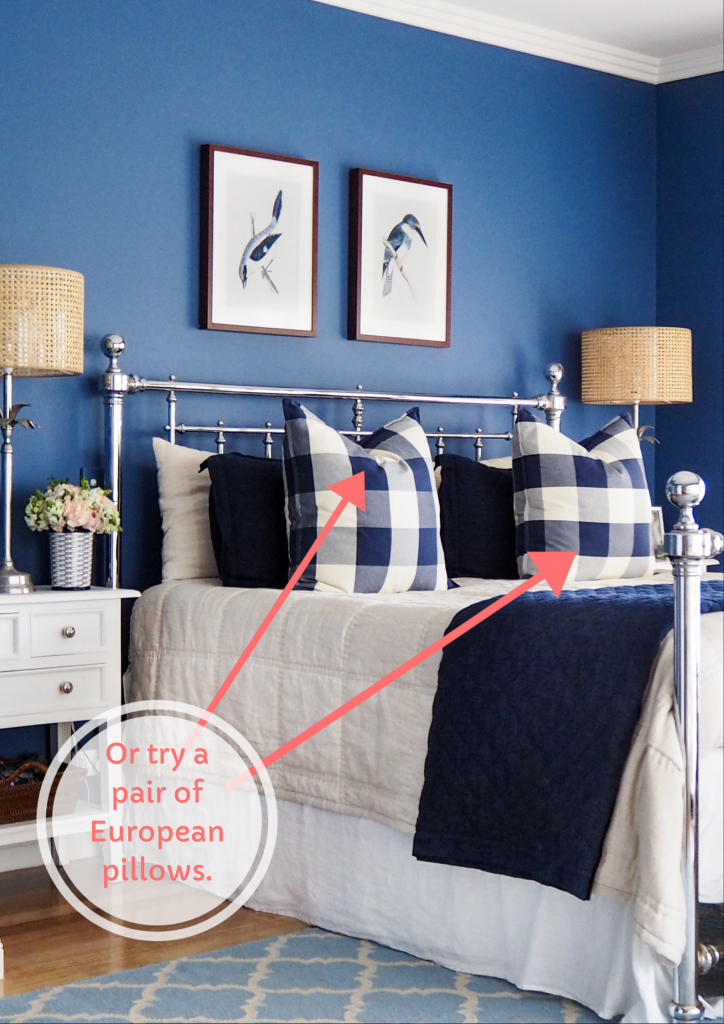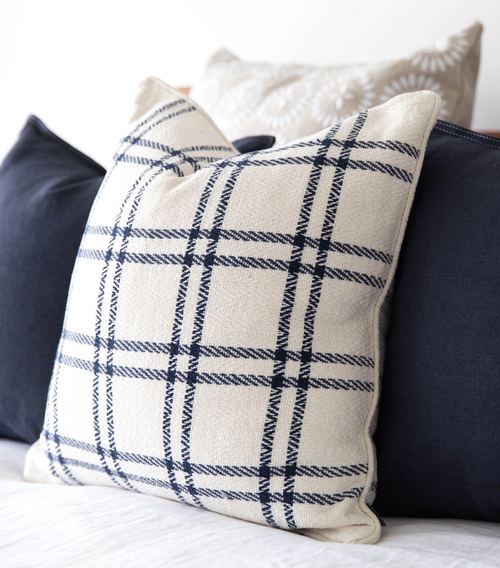 Ok, lets try something slightly different.
Here I've used standard size pillows and laid them flat instead of vertically. I've also folded my sheets back over the top of the quilt. This looks great if you have patterned or coloured sheets in coordinating colours. My sheets are from Bed Tonic here.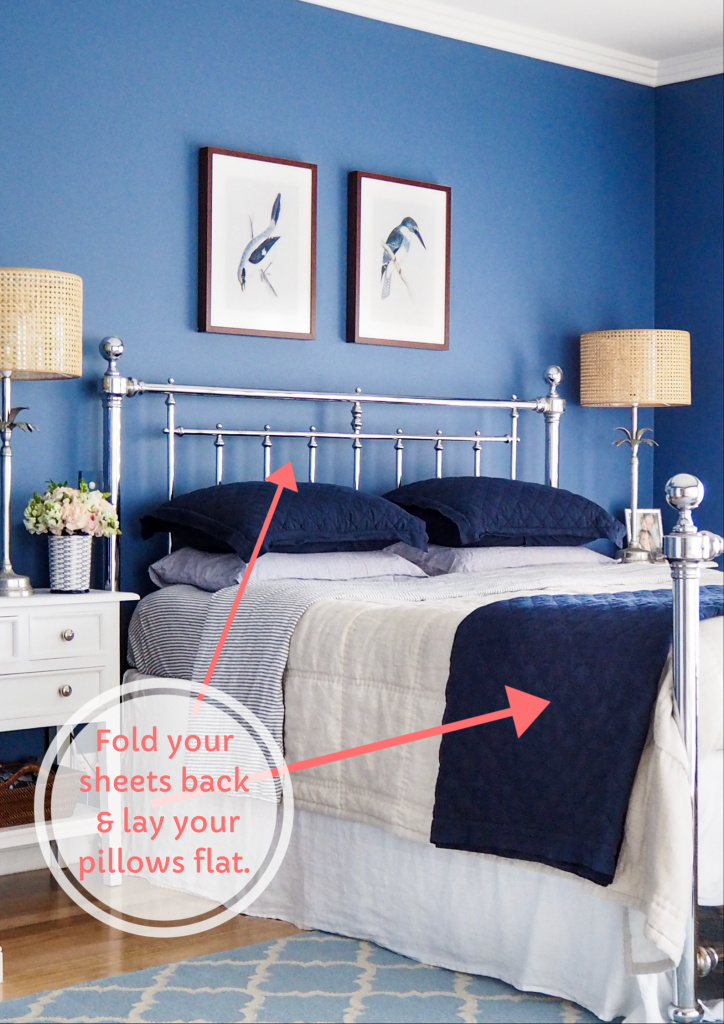 Again, add your decorative cushions and another blanket or throw where your sheets are folded back.
My hand embroidered cushion is from Cathy Penton Atelier here. And the white blanket is from Canningvale here.
If you're feeling rather creative, try laying 2 pillows vertically and 2 horizontally.
Add 2 decorative cushions in different sizes, I like to use one square and one oblong cushion. Look for interesting fabrics, textures or patterns. I've mixed a leather cushion with a linen cushion, such a perfect pairing.
Add a textural throw for more interest and luxury.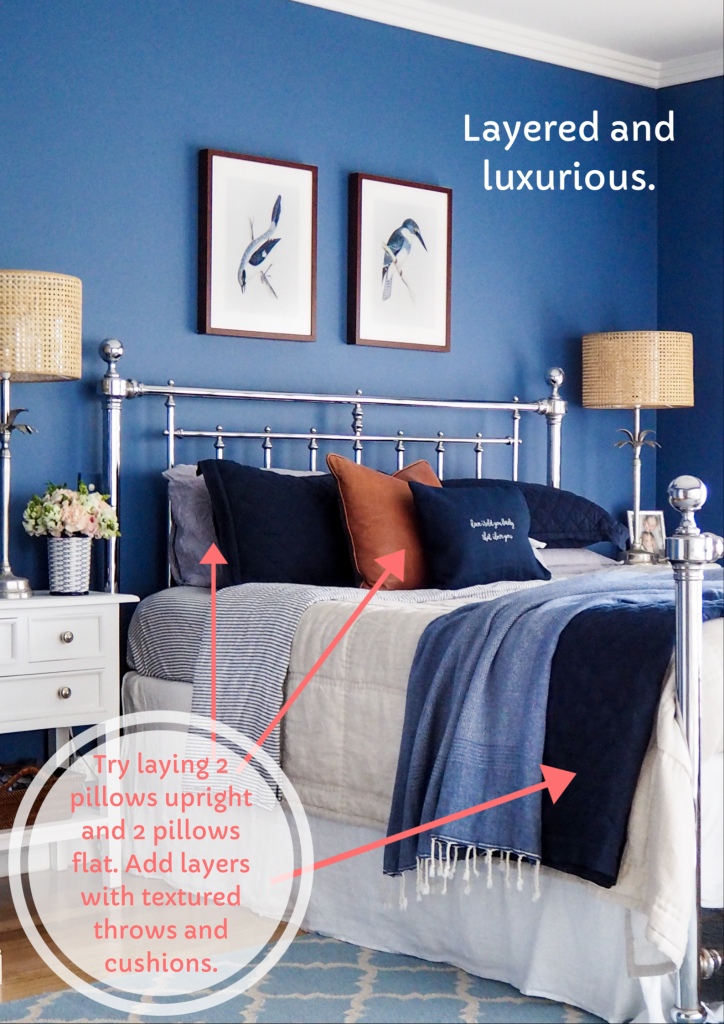 The leather cushion is from Square Fox Design here.
The throw is one of my favourites from Mayde, it is super soft and such beautiful quality. The blue is no longer available, but they still have a few left in charcoal.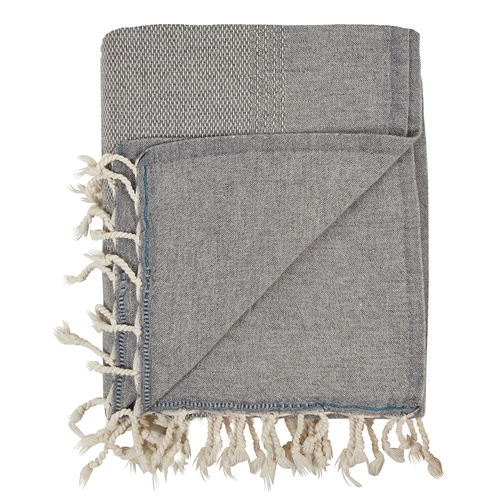 Lastly, if your in a rush in the mornings, try the relaxed look with layers of cushions casually thrown on the bed and a couple of blankets and throws unfolded and tossed on the end of the bed.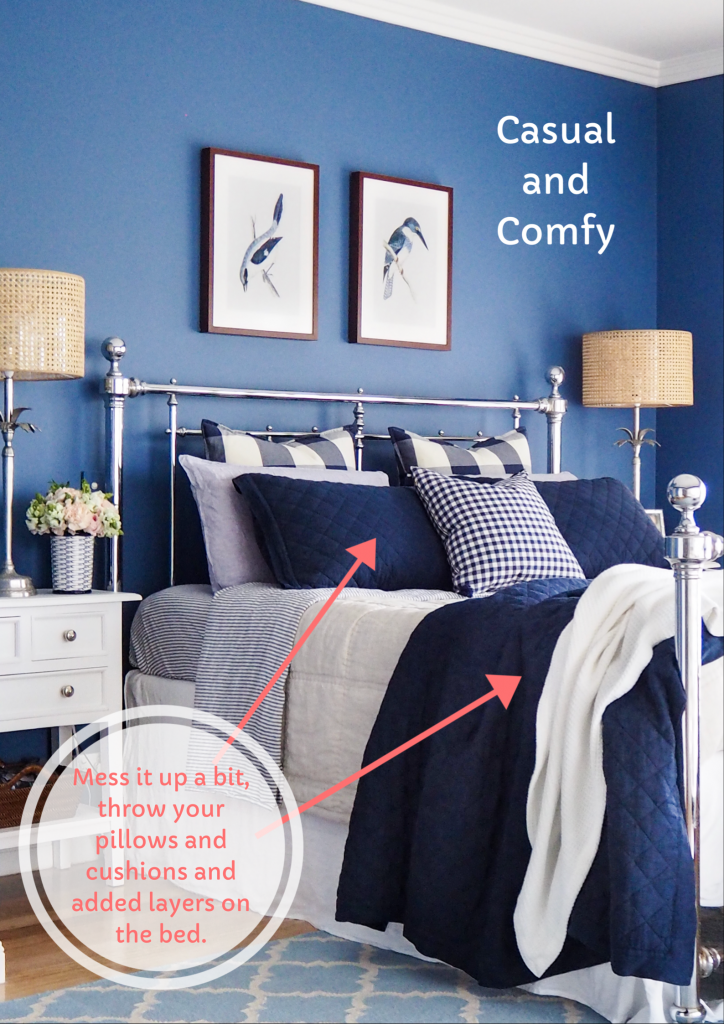 The gingham cushion is by Caitlin Wilson from That Pretty Market.
Obviously there are hundreds of ways to style your bed with countless textures, fabrics and patterns to choose from. If you see a picture of something you would like to create in your own room, take notice of the small details like the way the pillows are placed, the layers of quilts, throws and blankets, the textures, the patterns, etc…
There really aren't any rules!
If you are on Instagram, search the hashtag #MLLbedstyling too see a few of my combinations.
Happy Styling!
Hx