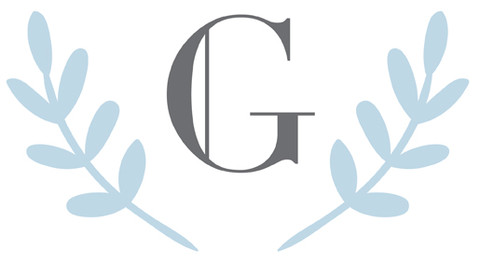 At Gloria Linen and Home they believe in superior quality, classic style and timeless pieces. They take joy in helping you create a beautiful home with simple pleasures and little luxuries.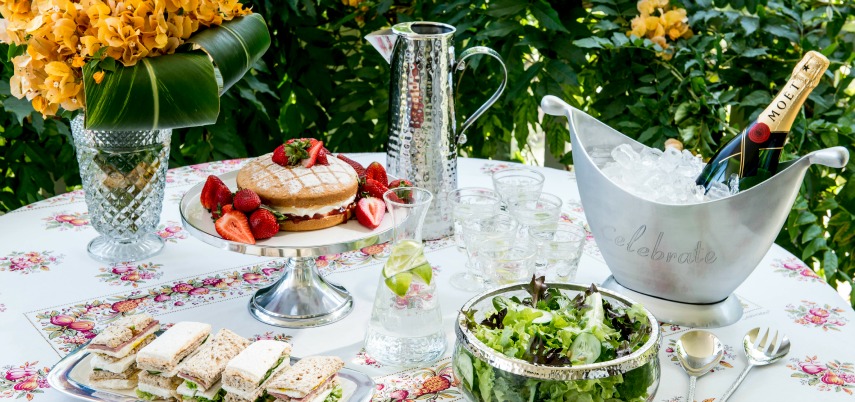 Their product selection is simply stunning and I would proudly have any one of their items in my home. It is fabulous to find an online store where I have the confidence to order any piece without seeing or touching it, but knowing that the quality will be lovely, because Gloria Linen and Home puts exquisite craftsmanship, function and style at the heart of their brand.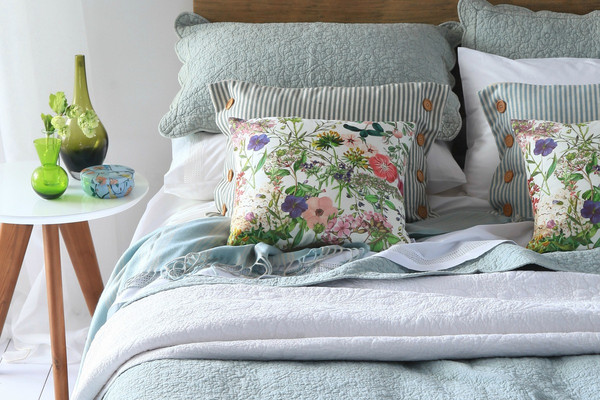 Here are a few of my favourite pieces …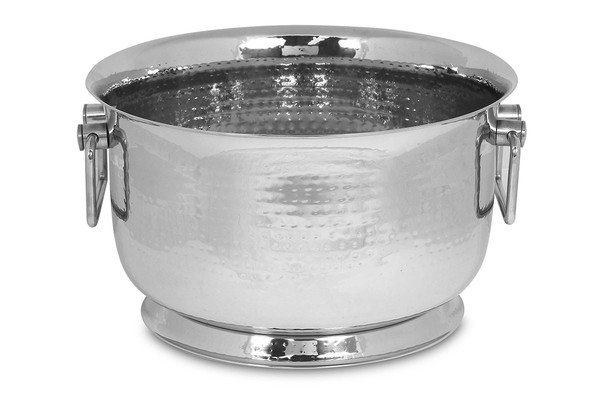 The Grande Events drinks tub is essential for keeping champagne cool at your summer soirees, it holds up to a dozen bottles and looks super stylish doing it! I have this one in my own home. It has featured in table settings for birthdays, dinner parties and New Years Eve,  and FYI – It is equally as beautiful displaying potted flowers.
The New Bliss coverlet in white. Beautiful as a coverlet or casually draped at the end of your bed, the perfect weight for summer or an extra layer in winter, this coverlet ticks all the boxes.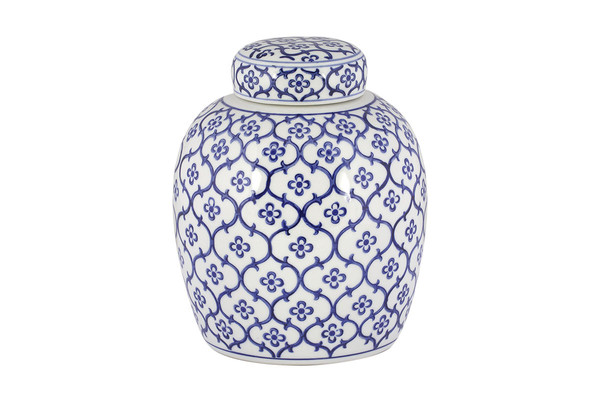 The Ming pumpkin jar, Hello, it's blue and white … no further explanation needed.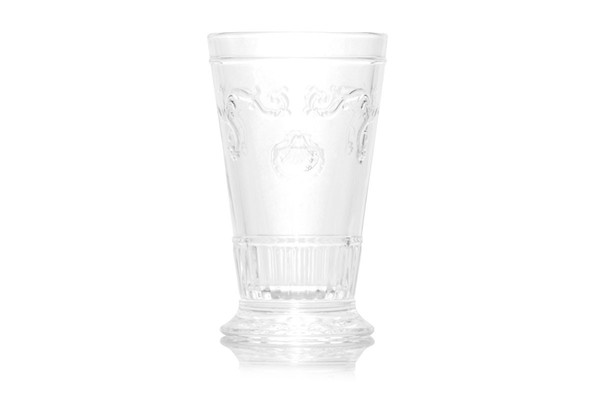 The Versailles range of glassware by La Rochere in pressed glass is classic, timeless and beautiful. I also have these tall glasses in my collection,  I love setting the table with them, they add a lovely textured element with their decorative design inspired by the Palace of Versailles.  I do love having a little bit of France at my table.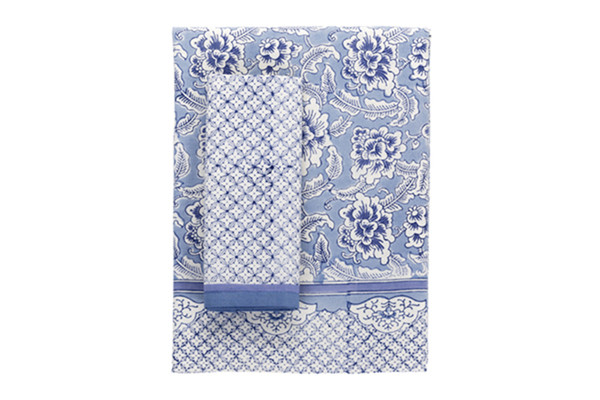 The Amelia Table Cloth, 8/10 seater. I have a big dining table, at 270cm long I find it near impossible to find table linen. Gloria Linen and Home has the best range of gorgeous table linens I've found, this one is particularly pretty in a blue and white floral.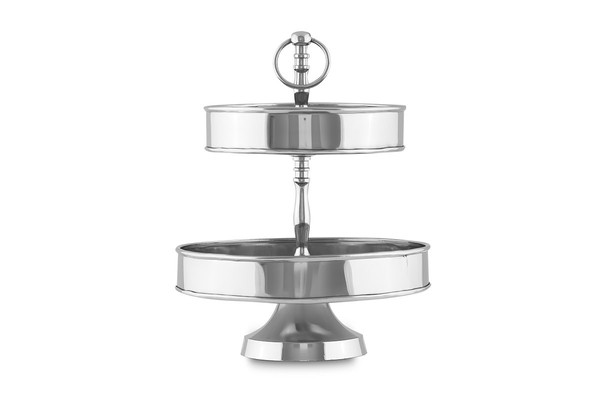 Did somebody say high tea? The Ritz serving stand is perfect for any occasion, but I can see it piled high with petit fours and macarons, ohhhhh!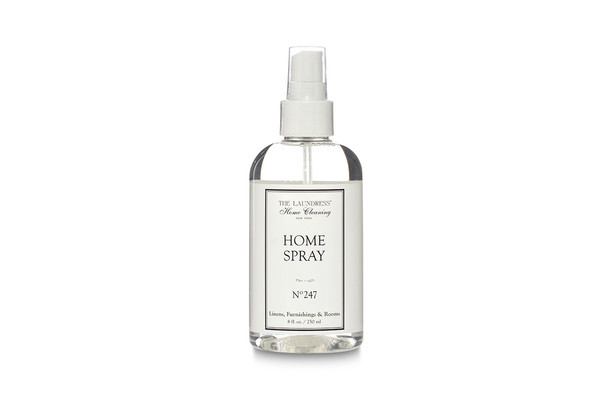 Who knew doing laundry could be so luxurious! The Laundress range from New York is colour-safe, eco-friendly and not tested on animals. There is a range of products for laundry and housekeeping. And can we just talk about that packaging, too gorgeous to put away, leave it out on display!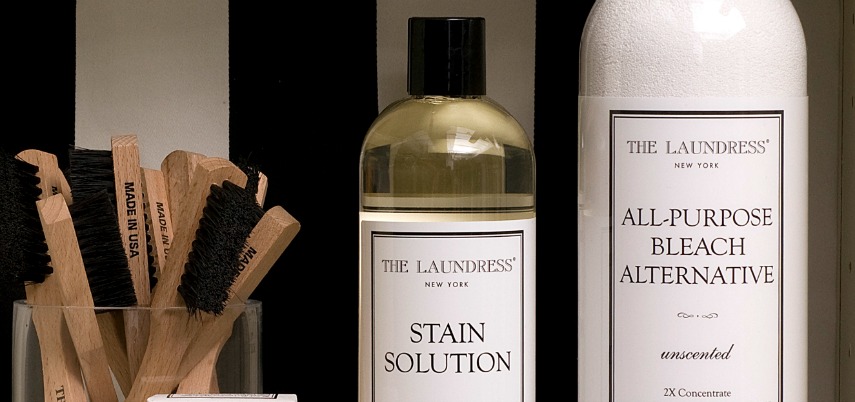 I was lucky enough to grab a coffee with one half of the super stylish faces behind Gloria Linen and Home, and even though she's a little shy, I was able to find out a little bit more about Gloria Linen and Home.
Tell us a little bit about yourself and why you started Gloria Linen and Home? 
I have always been a design obsessive, and I'd sooner buy a new throw or cushion than a pair of shoes!
It frustrated me that it was so difficult to find beautiful, classic homewares in Australia where we seem to see the largely same thing everywhere. I wanted to create a beautiful online emporium that truly delights our customers with an ever-evolving range.
To that end, we source our products from all over the world and I absolutely love being able to share my finds with our customers.
Why the name Gloria?
I named the business after my Grandmother who was the epitome of style and sophistication. She was a woman ahead of her time who exuded elegance and grace in every sense. These are the hallmarks of the philosophy behind everything we do here at Gloria.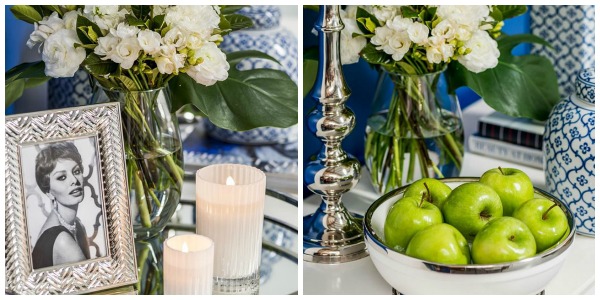 You have such a beautifully curated selection of products. Do you source and select them yourself?
Yes, I source and select the entire product range. I'm always looking for special pieces that are timeless, classic and have a stylish edge. I love finding unique pieces that you don't see everywhere. I am ever mindful of the expectations of our customers to showcase products that inspire and delight.
Do you have a favourite piece from your range?
Oooh, it's difficult to choose, but I'd have to say I adore the French range of table linens by Olivades. The quality and weight of the fabrics and the provincial style prints are truly exquisite. The 'Aurun' vintage table cloth in Navy with the oversized paisley motif is my firm favourite, particularly for breezy outdoor Summer entertaining.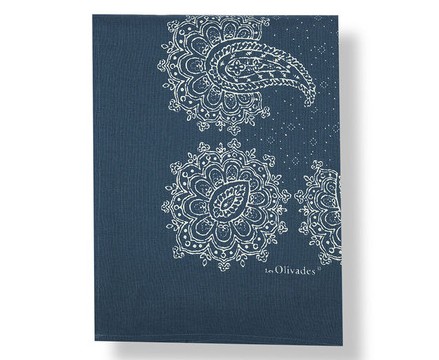 What is your design style in your own home?
I've always preferred classic over contemporary and a calming neutral colour palette. Classic architectural features such as timber joinery, natural flooring and stone bench tops provide a strong visual framework in any interior. It is worth taking the time to get this right as it anchors every other element in a room.
What is your latest interior décor crush?
I would have to say that I'm obsessed with trays of all shapes and sizes for different purposes. A simple glass or chrome tray is a lovely way to organise and display chic desk accessories, and is equally at home on the bathroom vanity for perfume, jewellery and a small vase of fresh flowers.
I love the resurgence of the retro sideboard display of barware with a classic mirrored tray, chic glassware and a traditional ice bucket. Our 'Chicago' range channels a sophisticated 'Gatsby' style and looks divine paired with our 'Round mirrored tray'.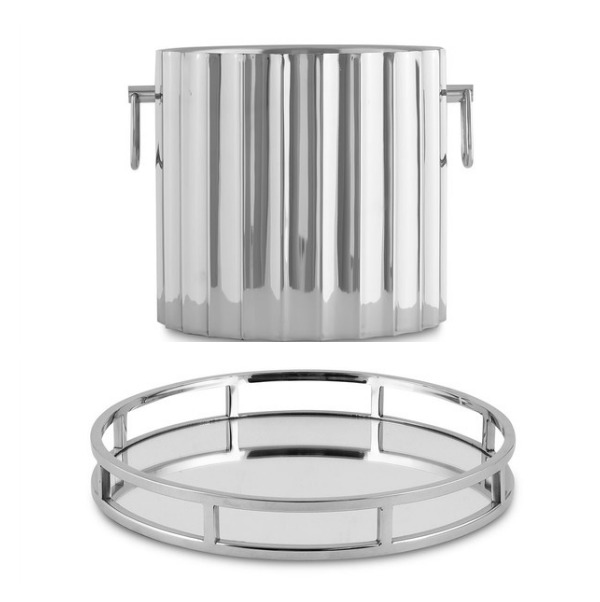 Do you like to stick with the classics or follow trends?
As soon as something becomes a trend, it instantly loses appeal! I have an aversion to mass production of any kind. Artisnal, unique and timeless pieces that are beautifully crafted never lose their lustre and transcend passing fads. This philosophy holds true in fashion and interiors alike.
What's next for Gloria Linen and Home?
We will be expanding our range in 2016 to include furniture, rugs, mirrors and a much broader selection of beautiful decorative accents and bed linens. Stay tuned!
What's on your current wish list?
Our Soiree drinks tub filled to the brim with French champagne! The Soiree has become a firm favourite in my circle of friends as a stylish and unique gift 'for him' instead of the standard issue socks, books and CD's.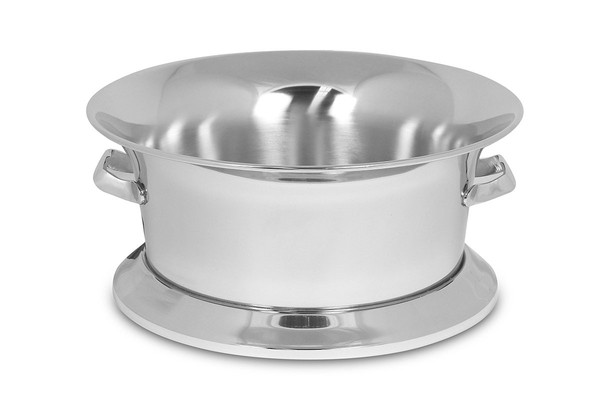 *************************************
And you better believe that the shy face behind Gloria Linen and Home is super stylish herself. Her own home is a dreamy space of timeless style and I'll be sharing it with you in the next couple of weeks. I can't wait to show y'all!
In the meantime, pop over to Gloria Linen and Home and select some special pieces to create some classic beauty in your own home. If you join their mailing list you can get 10% off your next order too.
Oh, and show me what you bought, I'm nosey like that!
Happy Shopping!
Hayley x