Summer in Australia means entertaining outdoors.
I like to think of my outdoor areas as another room of the house. Currently we just have an alfresco dining area, I'm working on an outdoor living area on the balcony for later in the renovation.
I have an outdoor dining suite. It is synthetic white wicker and even though it is about 6 years old it is still in pretty good shape, except for the cushions. The cushions were stained, discoloured and the foam had gone all flat, not very stylish, or comfortable!
Can you believe I actually considered getting an entire new outdoor setting just because the cushions were shabby?
Don't get me wrong, I had considered new cushions, but mine are a funny shape so I couldn't just buy new ones 'off the rack'. I also thought about having new ones made, but the thought of going to one place to have new foam cut, then another place to find a fabric, then taking it all to an upholsterer to have it made not only sounded like an absolute mission, but it also sounded rather expensive.
That's until I heard of a local business, Century Foam and Rubber, who were advertising that they are 'your one stop covering shop'. They supply the foam, cut it to size, supply a fabulous range of good quality fabrics, and have an upholsterer on site to complete your new cushion/s for you. I thought it was worth checking out …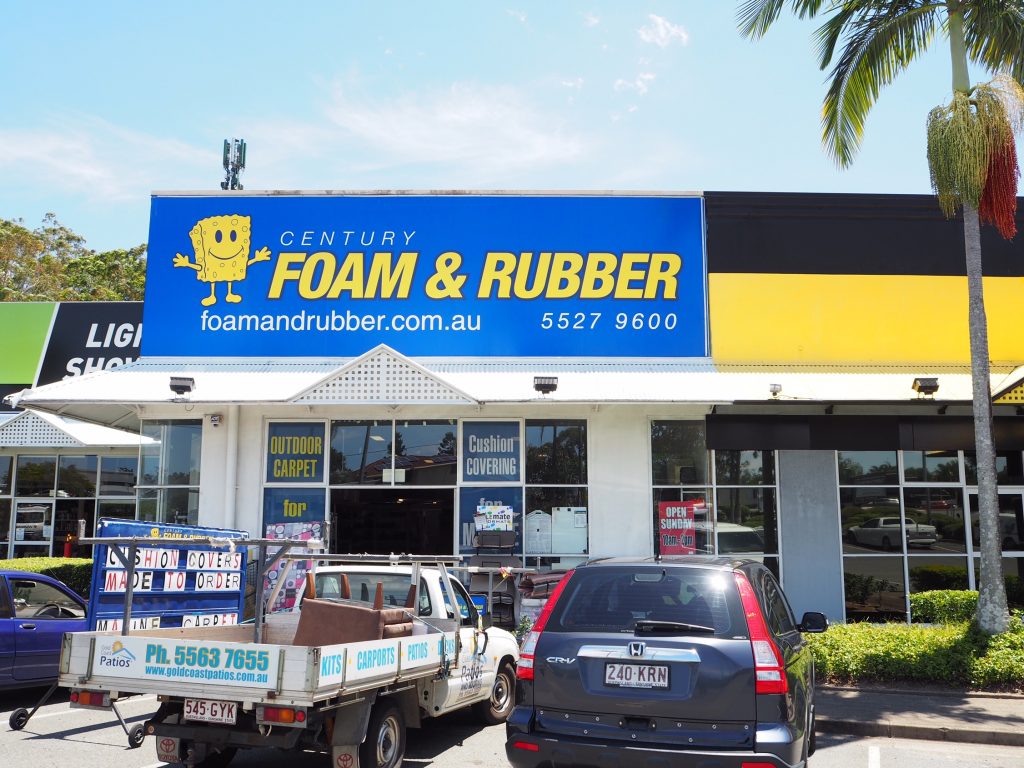 So, you take in your old cushions, choose your new foam (if required, you can re-use your existing foam) … yes there are different levels of comfort and density to choose from, choose your fabric (or you can take your own) and they look after everything!
They stock Warwick fabrics and the outdoor SUNDEC range is really beautiful. It is made to withstand sunlight exposure, mould, mildew, chlorine and everything the Aussie outdoors throw at it. If by some miracle you can't find a Warwick fabric you like, they are located in the Spotlight centre, the friendly staff at Century Foam and Rubber will tell you how much fabric you need and you can pop down to Spotlight and buy something else.
My eyes immediately went to the blue fabrics, surprise surprise, and I chose this gorgeous design …
Have a look at my outdoor dining chairs before, stained, grubby, flat and decidedly U-G-L-Y!
And after!
I cannot tell you how chuffed I am with the make over!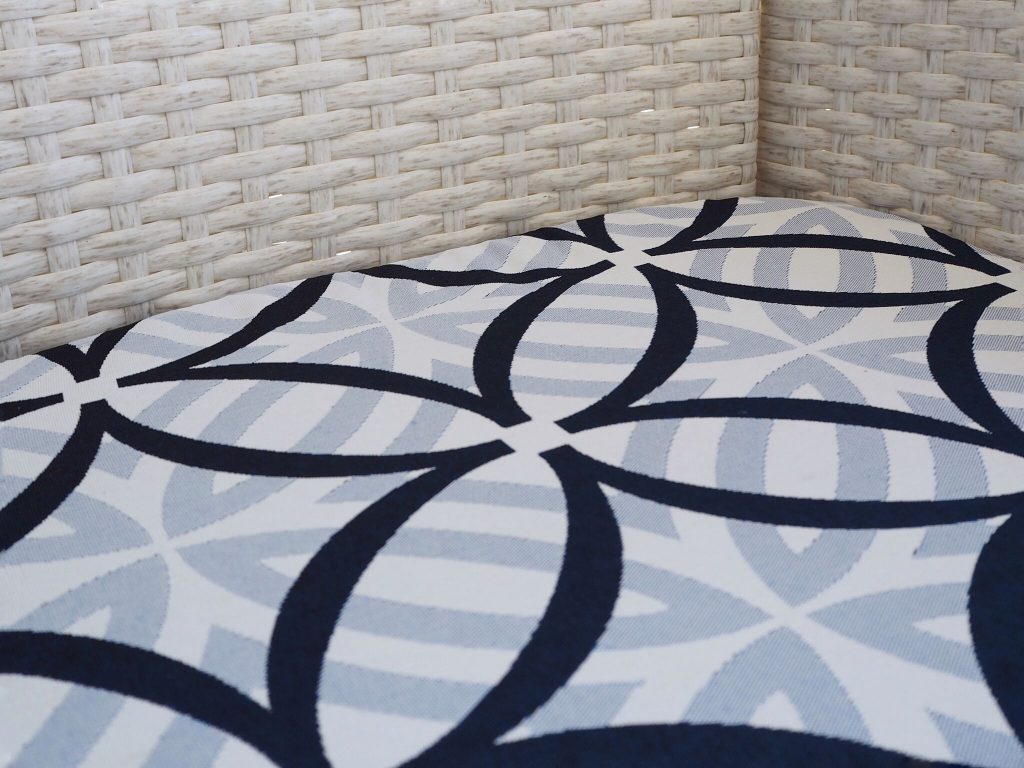 This is why I am so obsessed with cushions, they make such a dramatic difference to every living space. They add colour, pattern, personality and most importantly … comfort.
I just need to add a great big outdoor rug and this will feel like an another room in my home.
Oh, and just so you know, they don't just do outdoor cushions, they do so much more.
They also do indoor cushions and have an equally beautiful range of fabrics for inside use.
They can do cushions for your day beds and bench seats with matching bolsters and scatter cushions.
What about some box floor cushions? A floor mat for the kids to play on?
They can even make you a fancy dog bed!
You can check them out here and tell them I sent you!
It's easy peasy, and surprisingly affordable!
I'm thrilled with my new 'custom' look and I got brownie points from hubby for the budget = winning!
I have to go now, I'm going to hunt down a fabulous second hand cane lounge suite to have revamped for my balcony.
Happy cushioning!
Hayley x