I am convinced, paint has to be the number one best thing to instantly update a space. It can change the mood, freshen it up and make everything look shiny and new. It is relatively quick and easy (especially if you hire a painter like we did for this project), and doesn't break the budget.
First of all, let me tell you about this house. Although it is 3 bedroom, 3 bathroom, plus study, it really is a house for a couple. It was built by a couple as a holiday house where they would come on weekends, and sometimes have their children and grand children come and stay. The layout is perfect for this and that is what we had in mind when we furnished and styled it for resale.
The inside has been re-painted at the 'Apricot Central' house. I chose Dulux Natural white for the interiors. Unfortunately the budget and time constraints didn't stretch to re-paint all the doors and trims, they are not a great colour and I had to work with them, while still lightening and brightening the home as much as possible.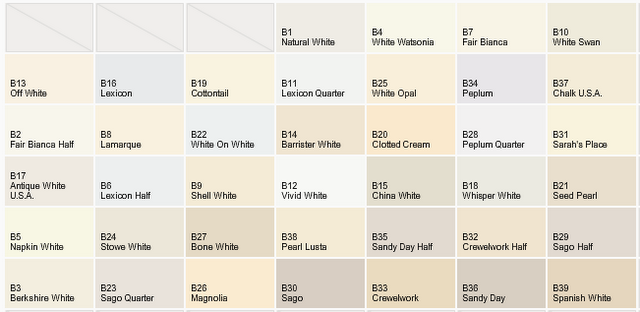 Here's a few before and afters of the inside transformation.
I shopped my own home for items that we either can't fit in the new house, or can temporarily live without while we put this house on the market.
Let's start with the kitchen. In an ideal world I would have completely re-done the kitchen, but it's not, so I worked with what I had.
We changed the back splash to something a little more modern, although still fitting within the current design. I chose a matte white hexagon tile with grey grout to really make to shape pop. We also added 2 pendant lights, they are from Bunnings and we had the electrician hang them from existing down lights. Ideally I would have like 3, but I think they look OK and I love the way the filament bulbs look in the glass pendant.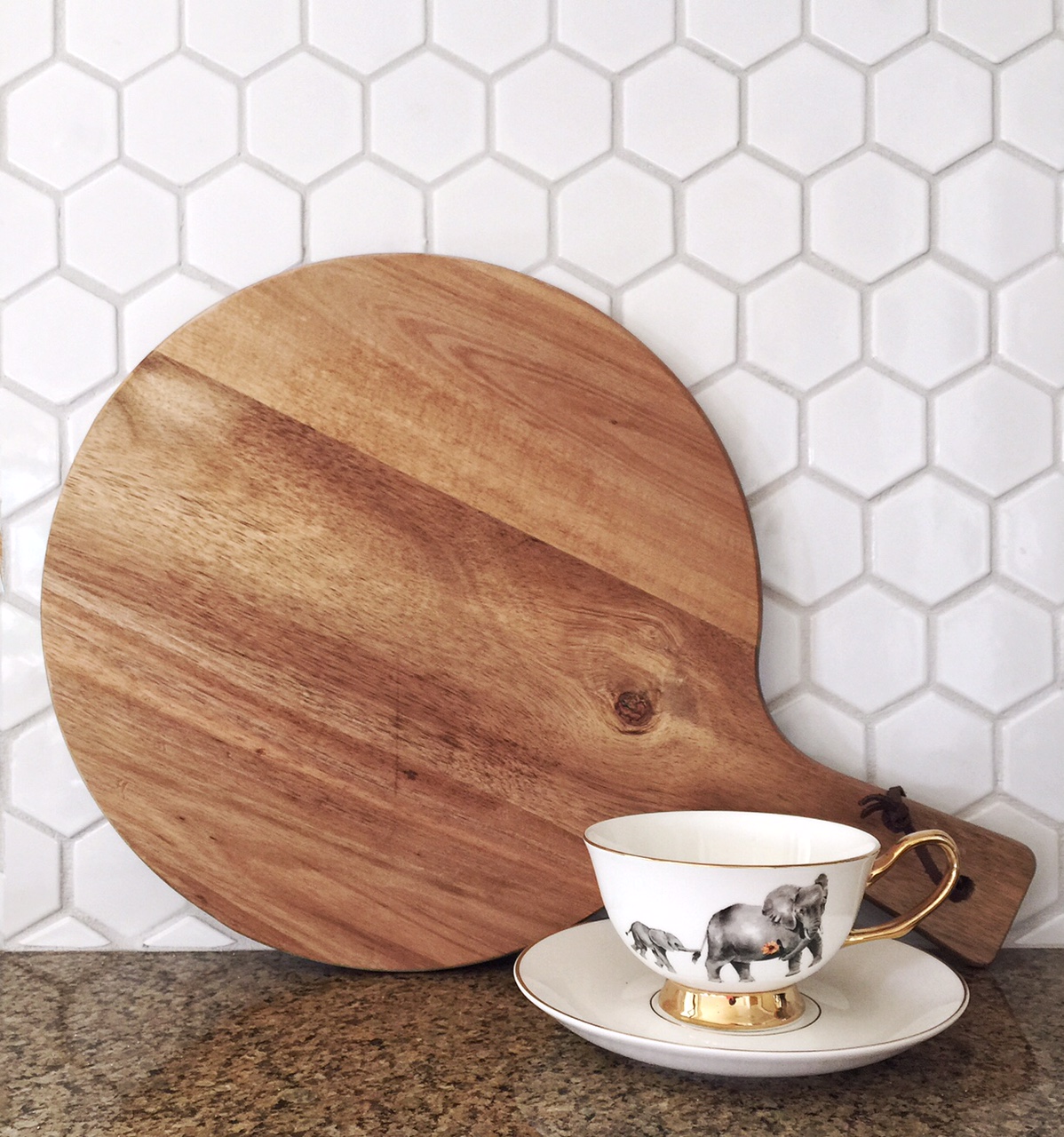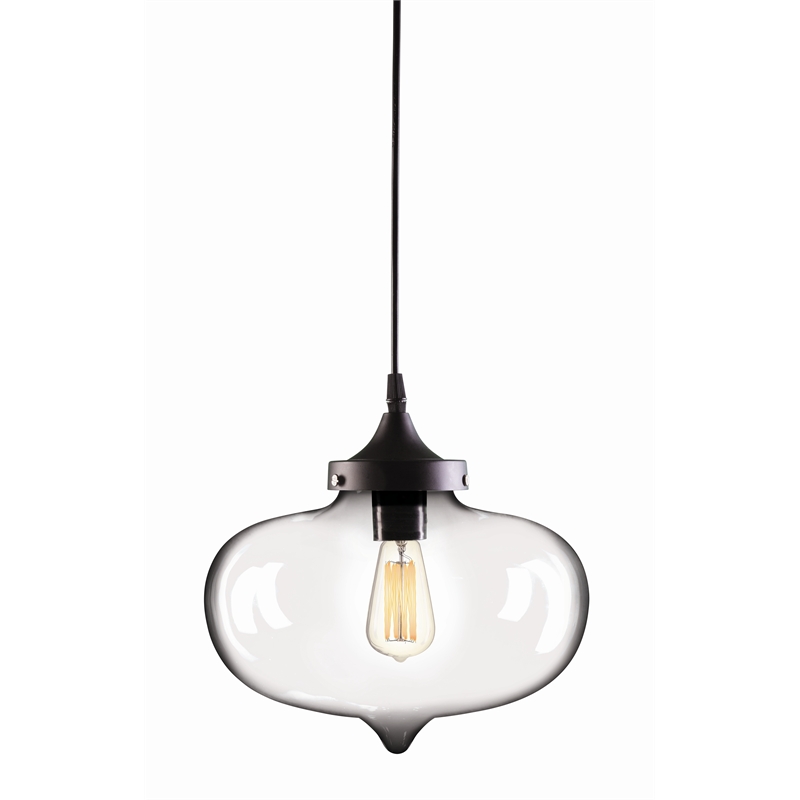 I used my beloved rattan bar stools to furnish the space and they instantly update it.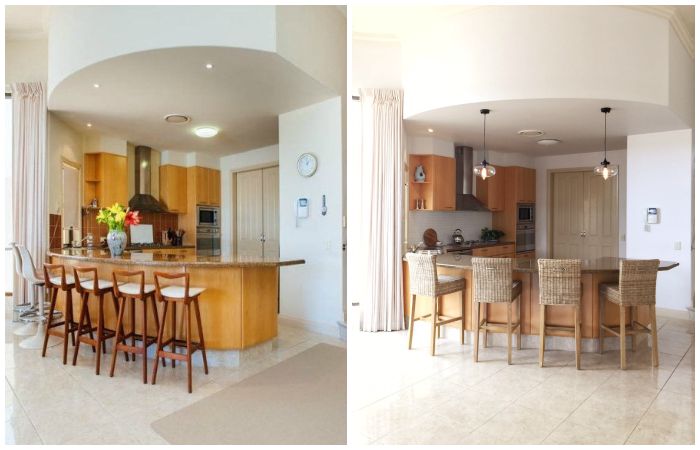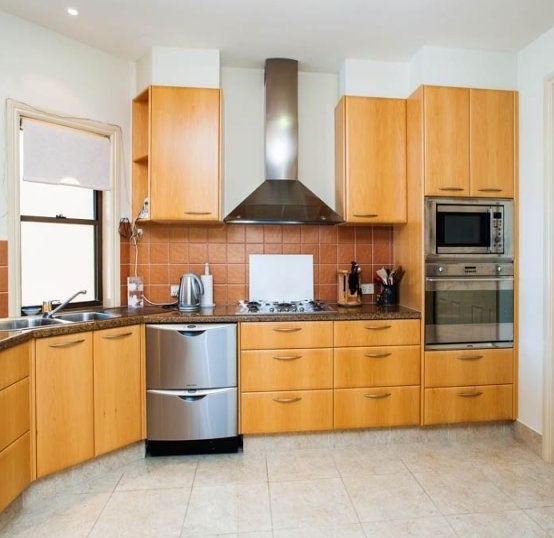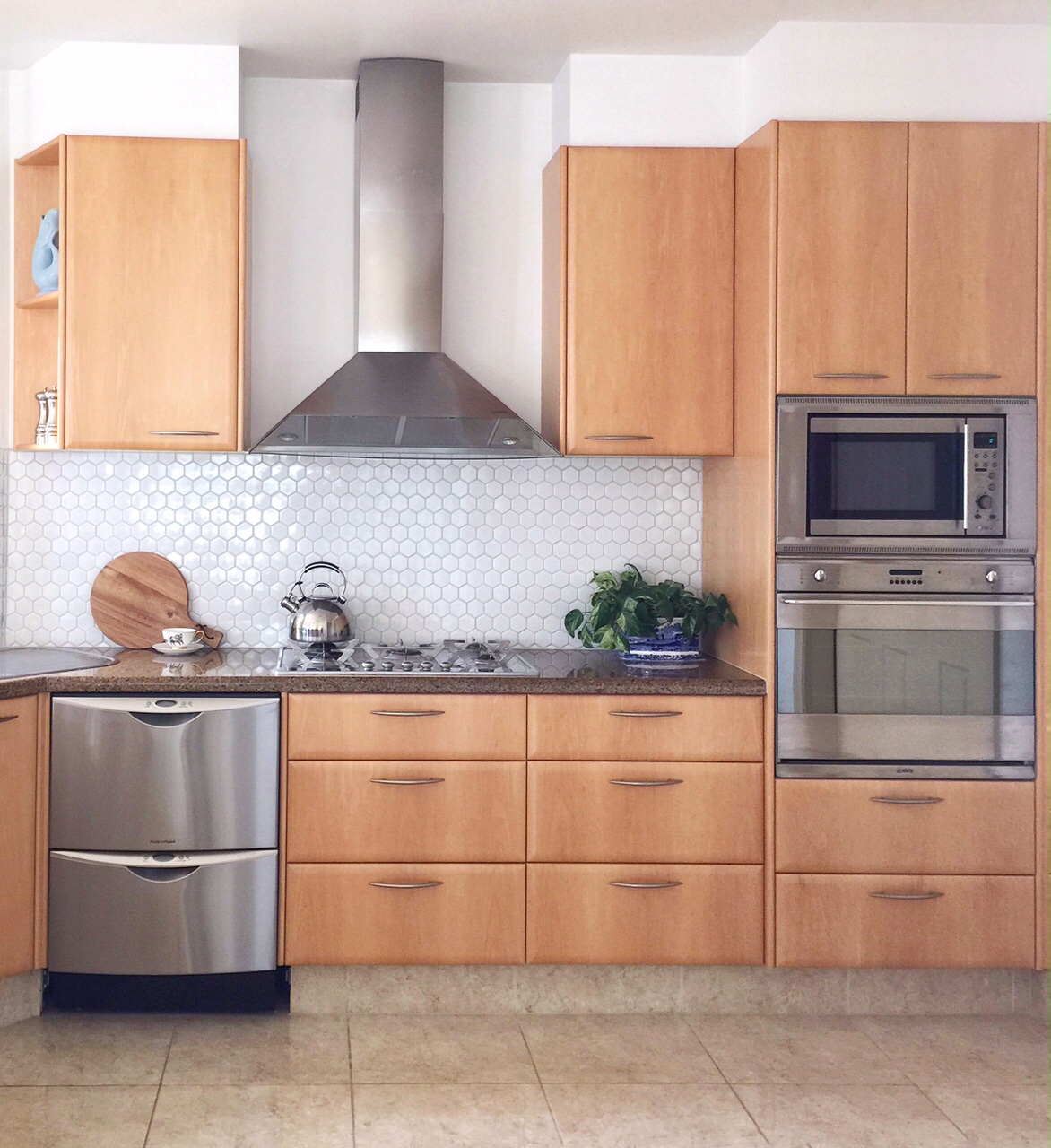 Moving on to the dining area. The previous owners had a gigantic cabinet in the dining area which was covering the shutters that go through to the master bedroom. Yes, I know, shutters from the master bedroom to the living area is a bit strange, but I actually like it now that I have spent some time there. I have dressed the dining room very simply, keeping it classic and clean.
In the before picture below you can see that gigantic cabinet, it completely overpowered the entire dining and living area.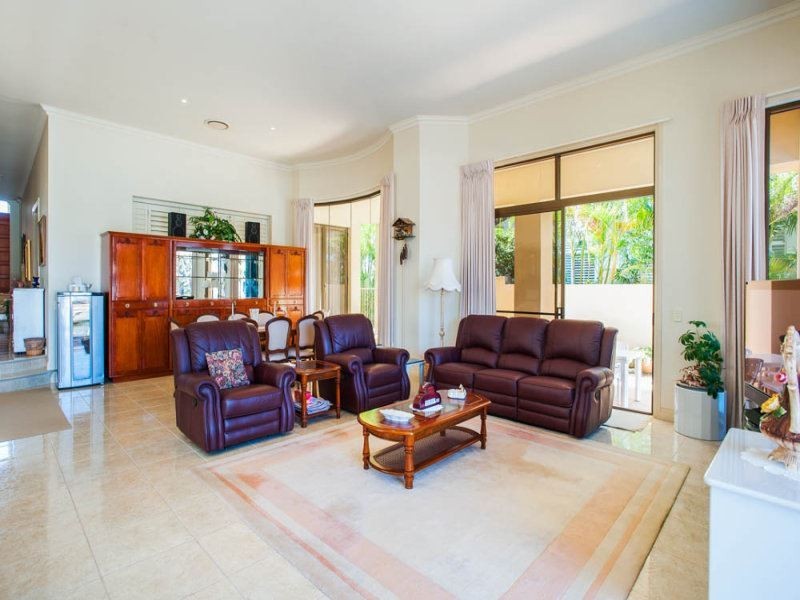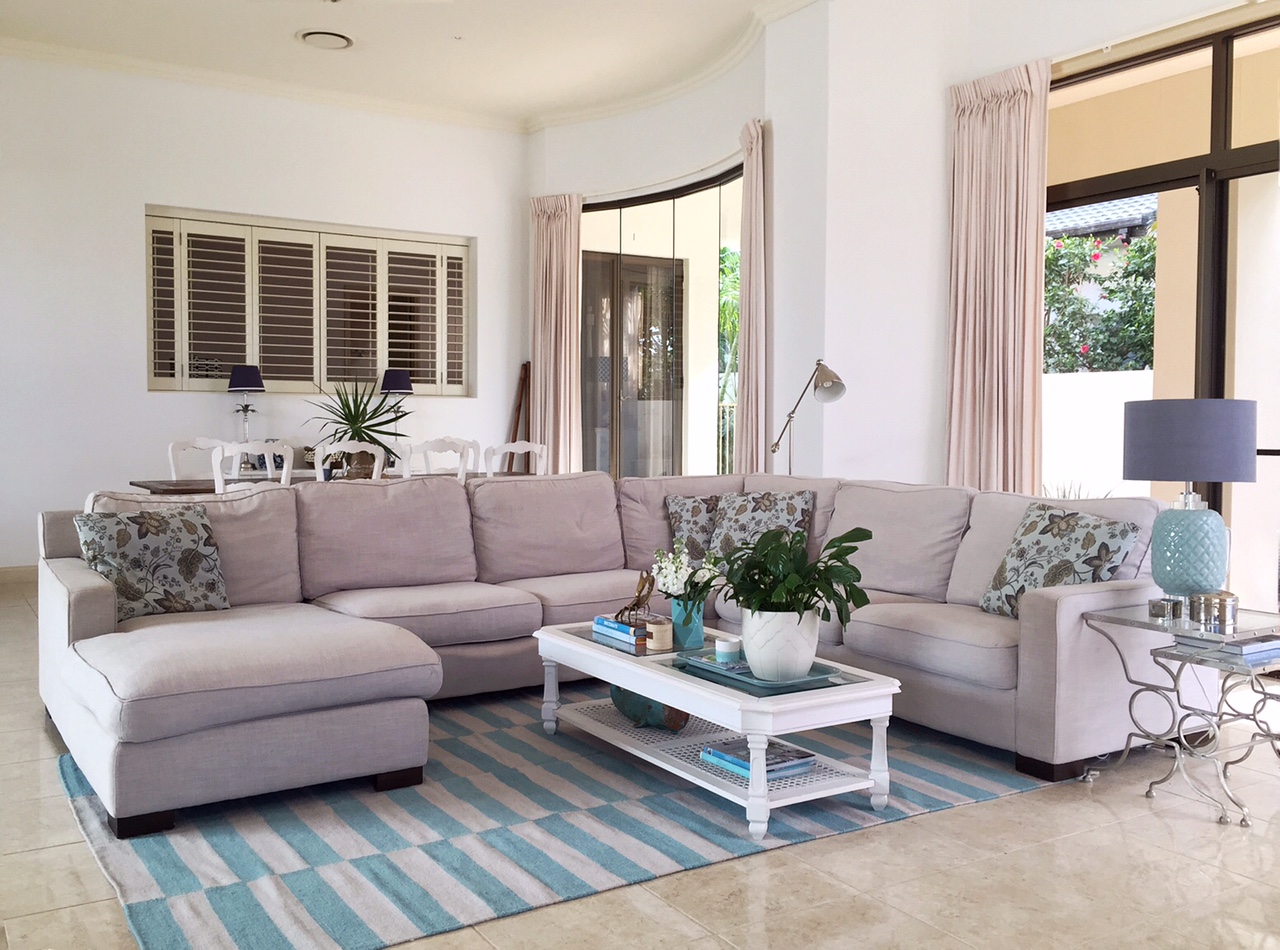 The lounge area from the previous owners was dark and heavy and didn't do the space any favours. I put my linen modular there which is a lighter colour and fills the space without taking over the space. I added a rug (probably a bit small) to define the space and some cushions for a little bit of colour. I chose not to put a TV in this space, I don't think anyone requires 2 in this small space. I'd rather sit with a book and cup of tea and look at the beautiful view.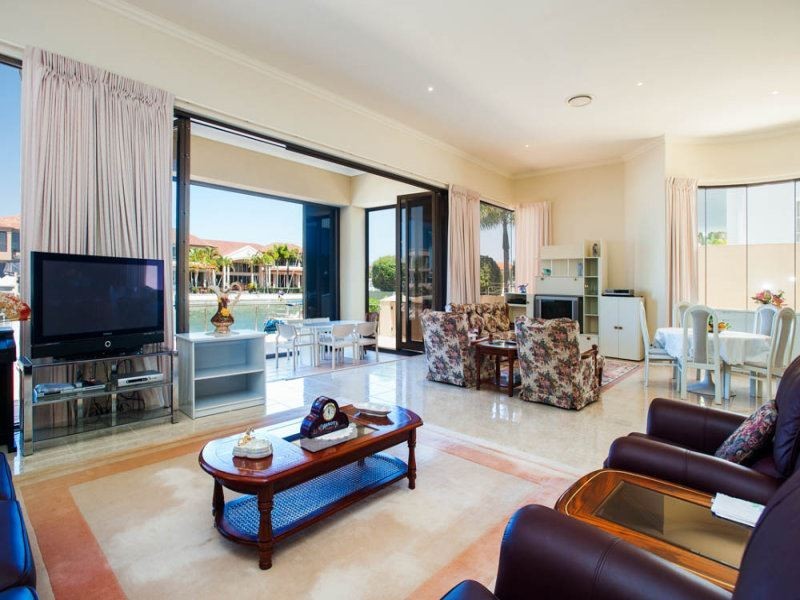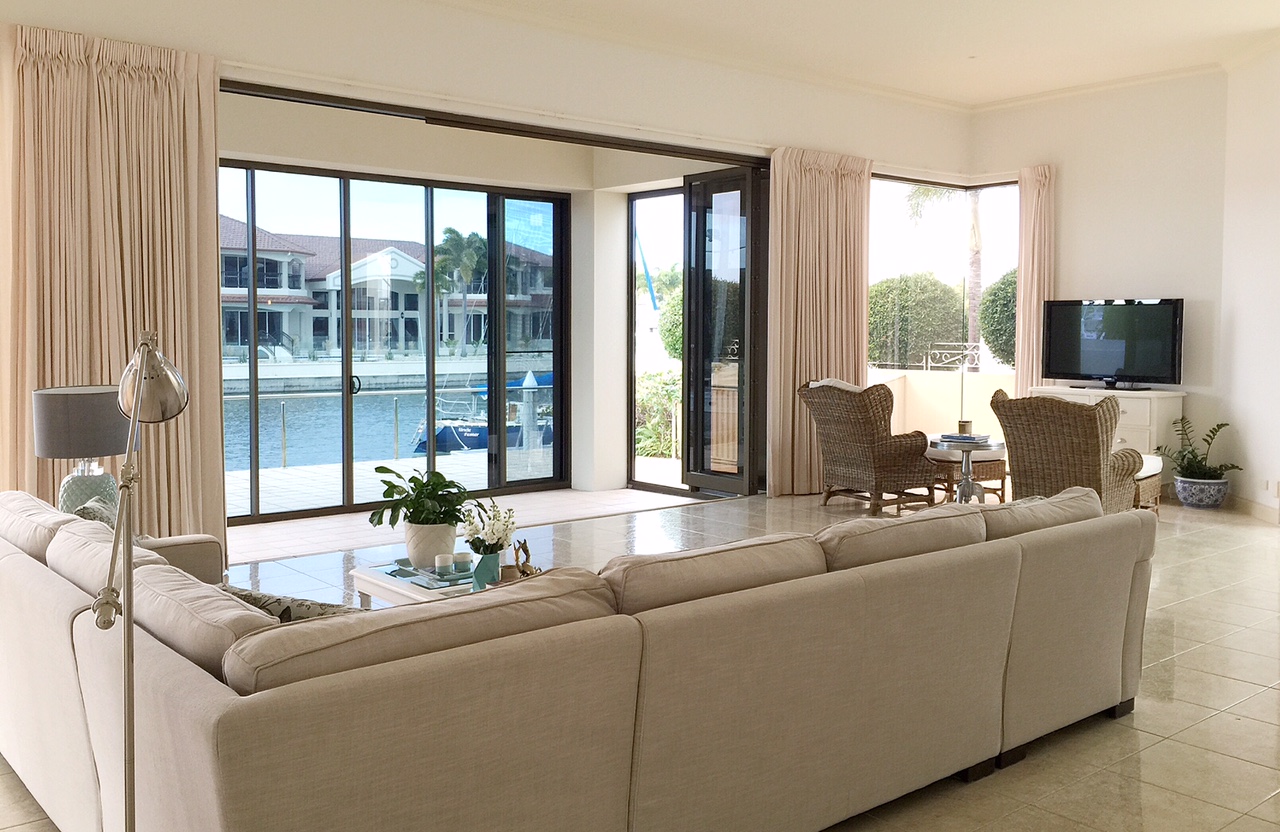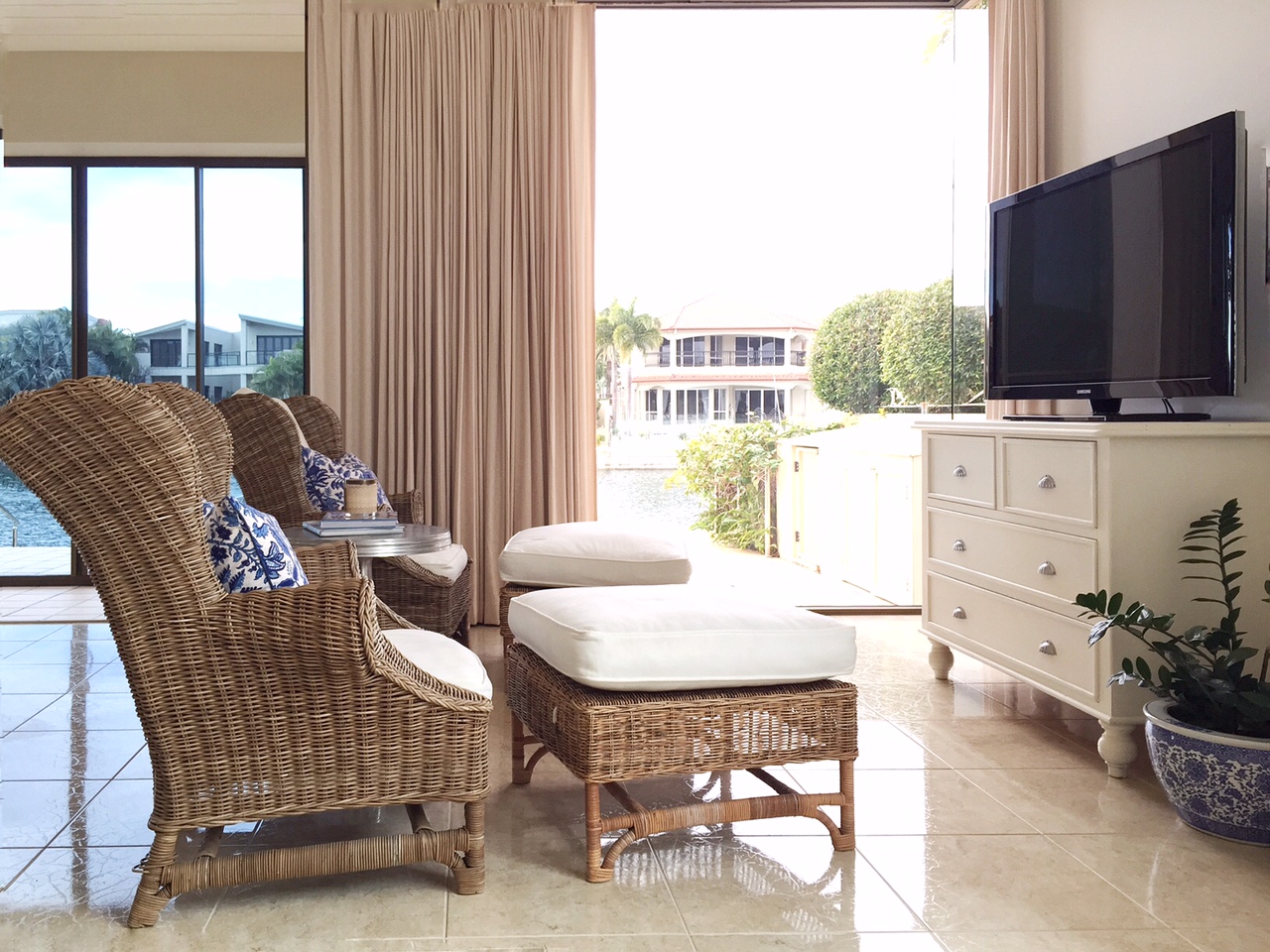 The TV/family area (far right on the 'before' pic) is quite small, the previous owners tried to squeeze a 2 seater sofa and 2 recliners into the space and it looked cluttered and messy. I have used two rattan chairs with ottomans and a small side table. It doesn't over power the space and is perfect for 2 people.
The front entry 'before' had a big round table with an apricot ceramic base, oh gosh I wish I'd taken a photo of it! It had a pair of pink ceramic flamingos each side and a huge bunch of faux flowers on top, not the good kind, the plastic layered in dust kind. Not pretty!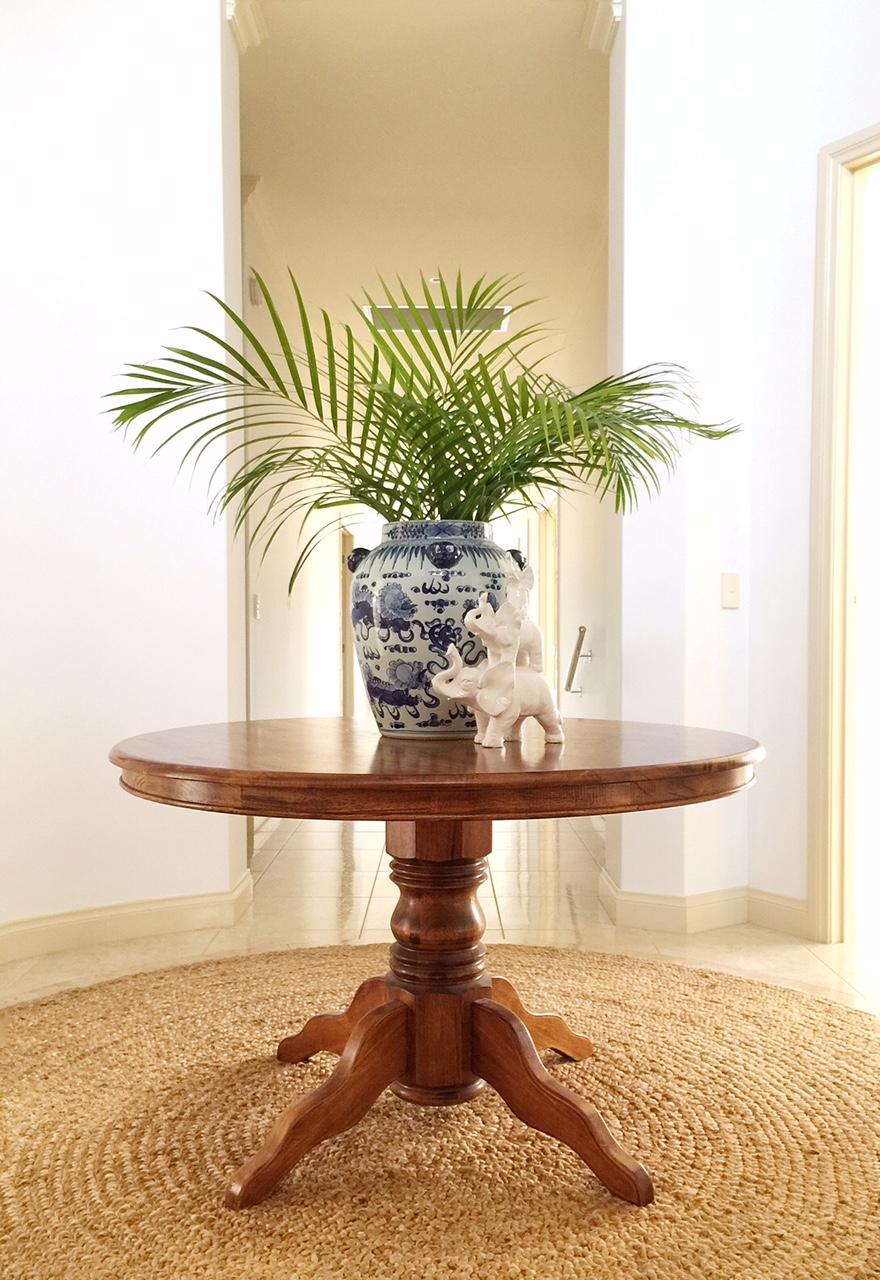 I put my big round Madras jute rug from Freedom there, with my eBay round table. I added a big blue and white monkey vase from Botticelli House, I filled it with palm leaves and I think it looks very inviting.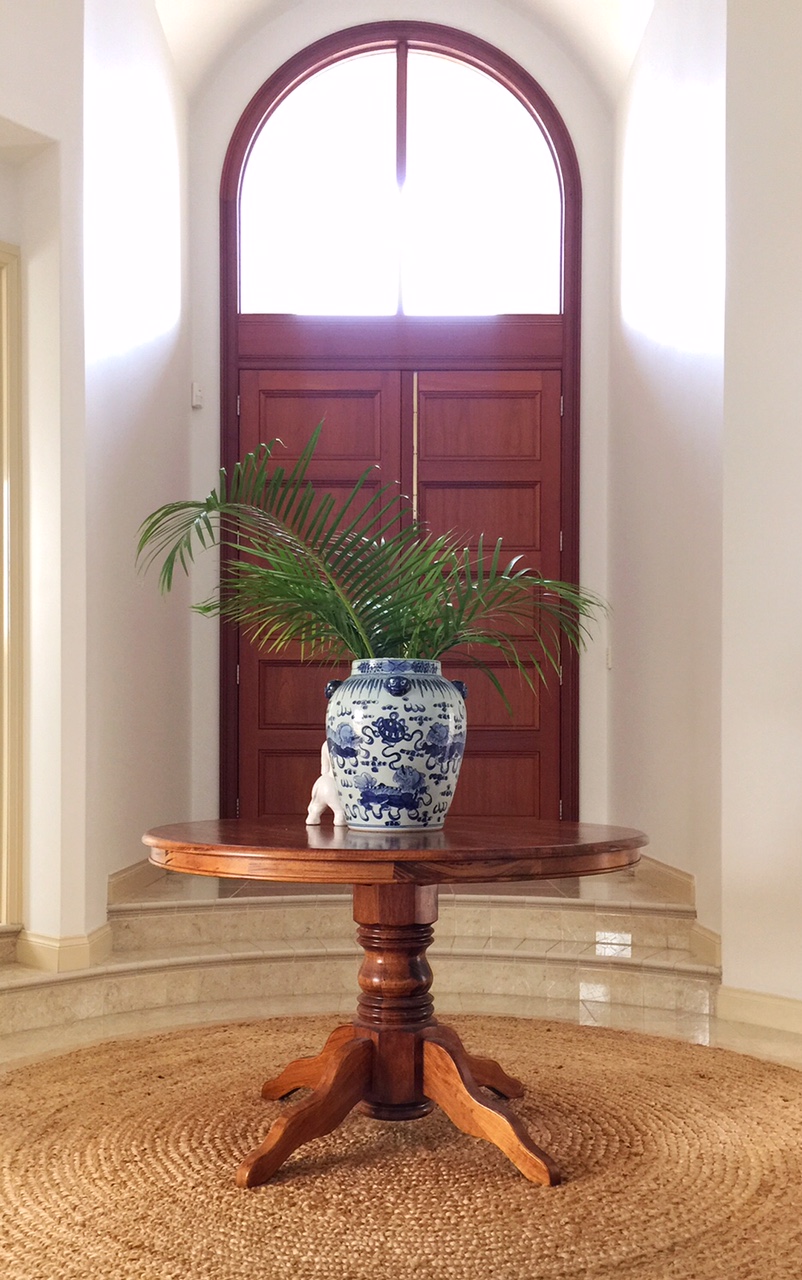 I'm looking forward to showing you the outside, actually I'm looking forward to seeing it myself, it is currently a very tuscan terracotta colour. I am having it painted in Dulux Hog Bristle, with a Dulux Lead Colour trim. I can't wait to see it.
What do you think?
Hayley x