Flashback to yesterday … I was PANICKING!
I am usually THAT person that has everything beautifully wrapped in pretty papers and perfectly paired ribbons, placed under the tree with care and ready for Christmas by the first week in December.
Yes, I am usually THAT person that everyone does massive eye rolls at while they are loaded with coffee, armed with their shopping list and battling the crowd during midnight shopping hours.
This year, I am NOT that person!
Yesterday, I wrote out my list and cleared my calendar for the entire day to shop, I had 12 hours of uninterrupted shopping hours to get it done.
Yes, I was panicked, but I was a lady on a mission!
I started at the stores that have something for everyone, Pottery Barn, Pottery Barn Kids and West Elm and I took you all with me in my Insta-stories, which is what brought me here … It seems I am not alone and the messages started flooding in –
What one is that?
What size does that come in?
Does that come in another colour?
Is that available online?
Do I still have time to order online?
Because we all know I believe sharing is caring, here I am, sharing all my last-minute gifts complete with links direct to the website for you to shop.
Let's Go!
Starting with one of my favourite gifts for just about anyone – a lantern, pair it with a beautiful candle and tie it with a bow, no wrapping required!
I couldn't pick just one, so here's a few that I love, but really, they are all gorgeous.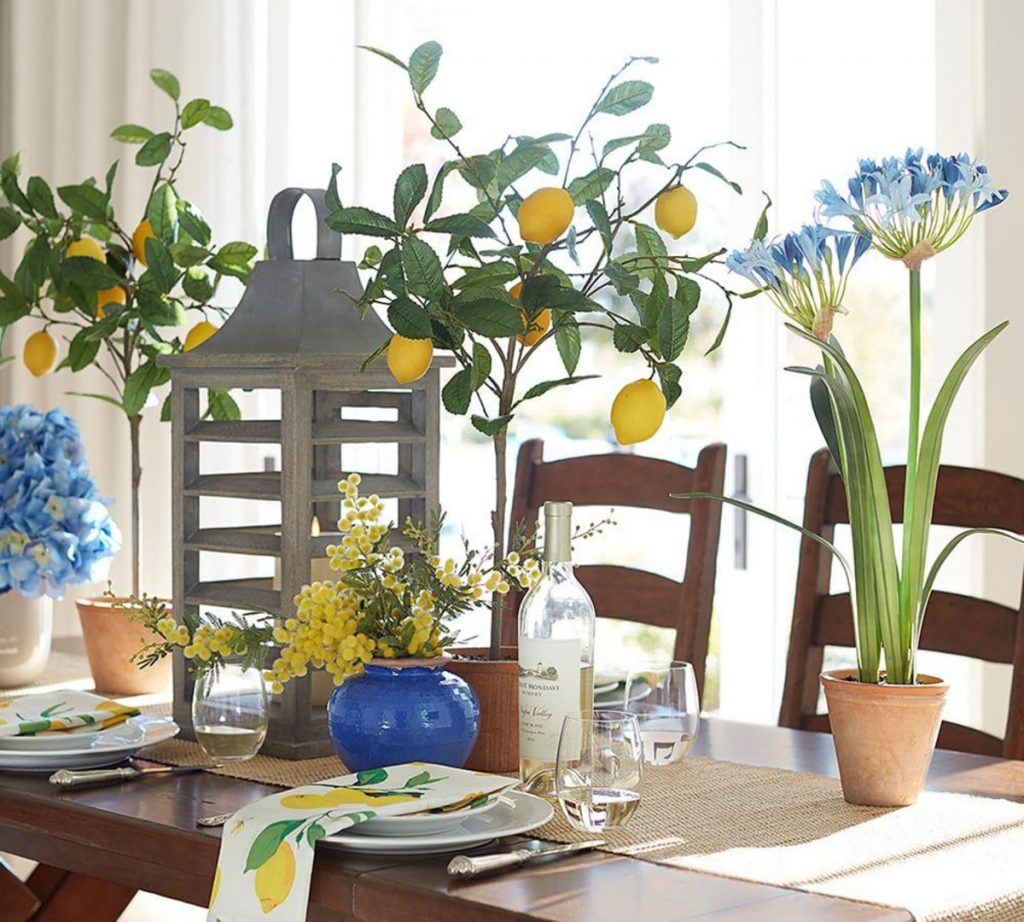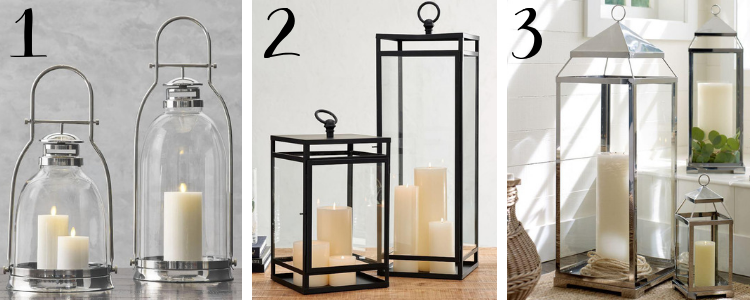 TOP – Shutter Lantern
1 – Nantucket Silver Coastal Lantern
2 – Maxwell Lantern
3 – Malta Lantern, Silver
I've never met anyone who doesn't love a snugly blanket!
The Cosy Pom Pom throw was actually on my 16 year old daughters Christmas list, one of her friends has one and she was raving on about how soft it is, then she came in store with me and made me feel it … we bought it and now I'm the one raving on about how soft it is. It's seriously softer than any blanket I have ever felt before!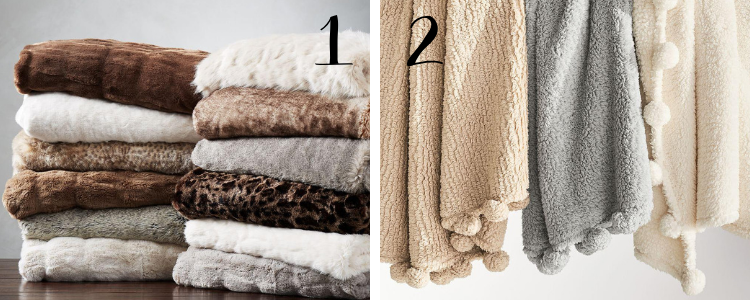 1 – Faux Fur Throw
2 – Cosy Pom Pom Throw
Christmas is entertaining season, buy one of your friends some bar tools and let them make you cocktails, it's a win win!
I love this one finished in nickel with gorgeous leather accents.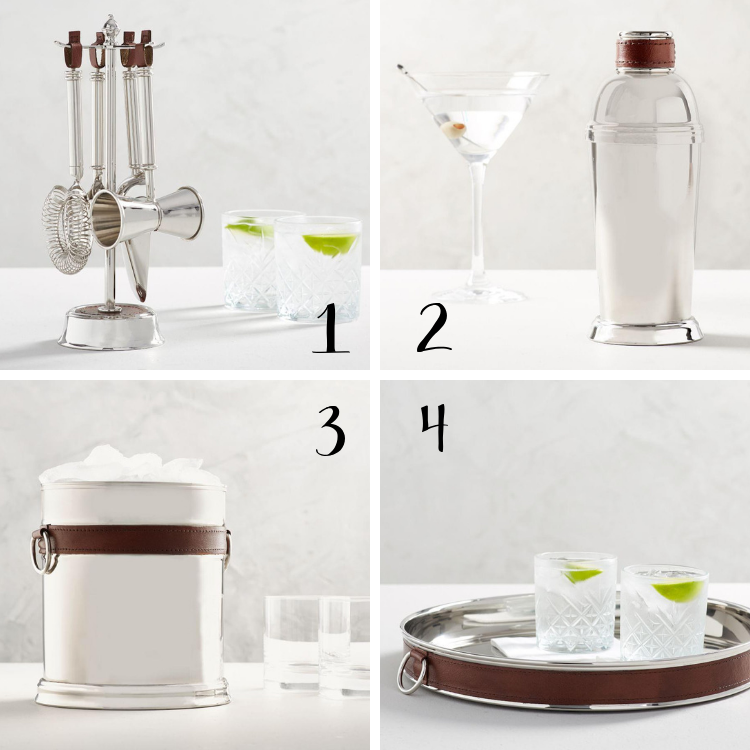 1 – Hudson Bar Tool Set
2 – Hudson Cocktail Shaker
3 – Hudson Ice Bucket
4 – Hudson Tray
Do you know someone who has a crown? Then I've found the perfect jewellery box!
The McKenna range comes in 5 sizes, there's one to suit everyone's  jewellery collection. It also comes in a few different colours including white, porcelain blue and blush pink.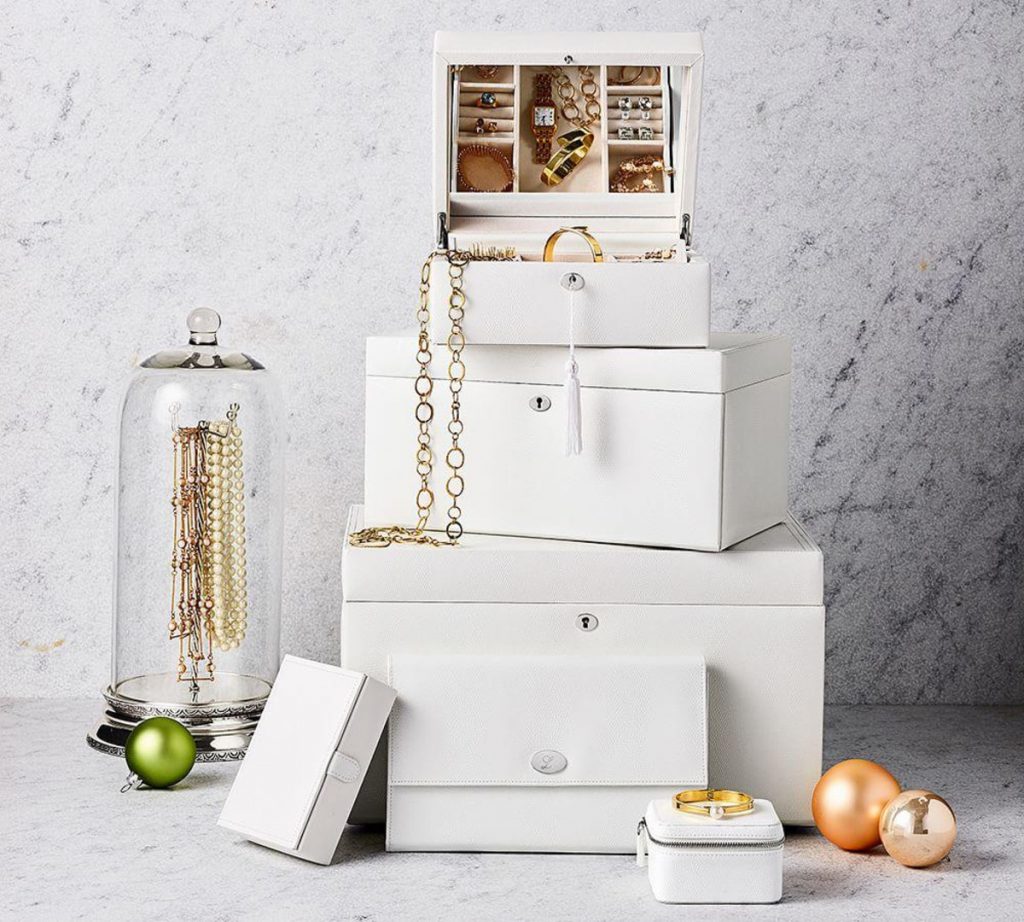 If you've followed me for a while, you'll know I love a personalised gift.
Monogram everything I say! These vintage print mugs are fun and easy to gift to just about anyone on your list.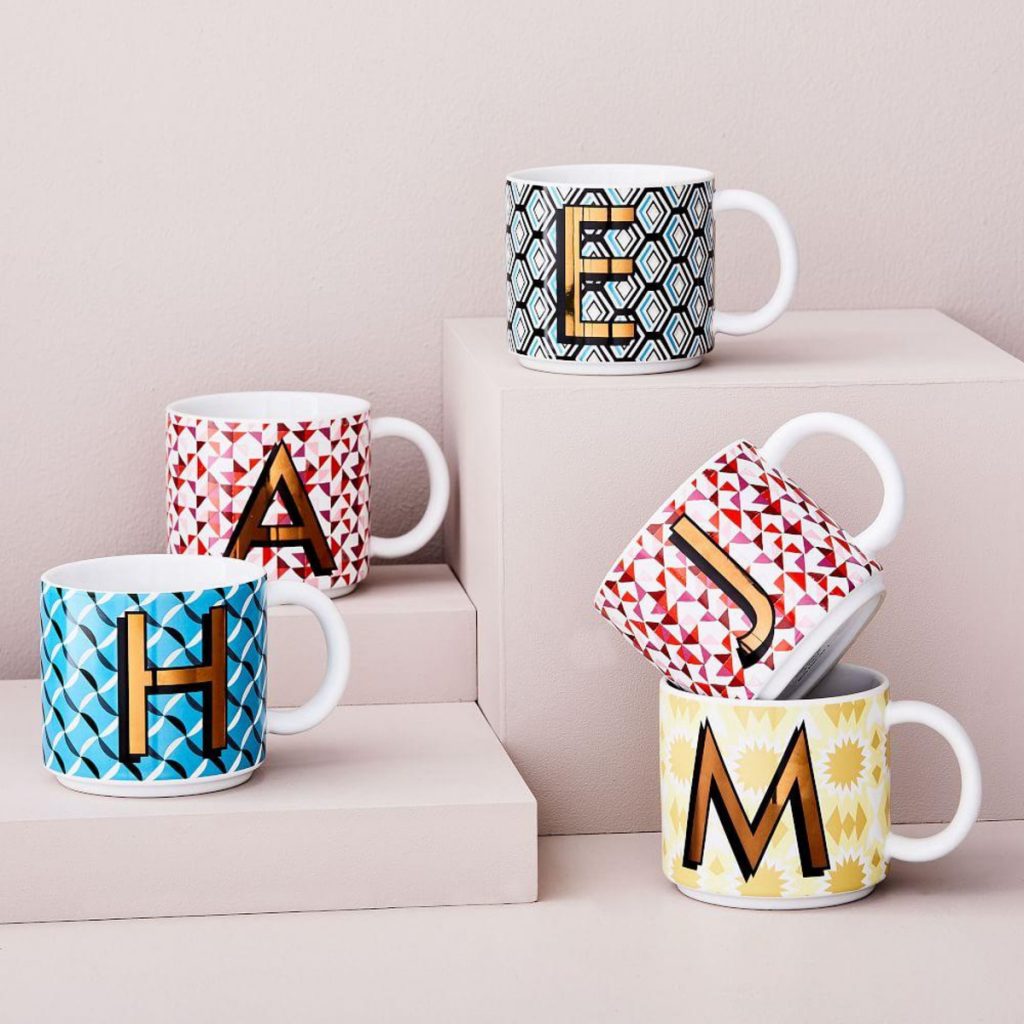 For your funky friend or family member who has everything – I bet they don't have a salad plate with a shark sporting a bikini? I have one of these awesome plates hung on my wall, but they are equally as fun to eat from.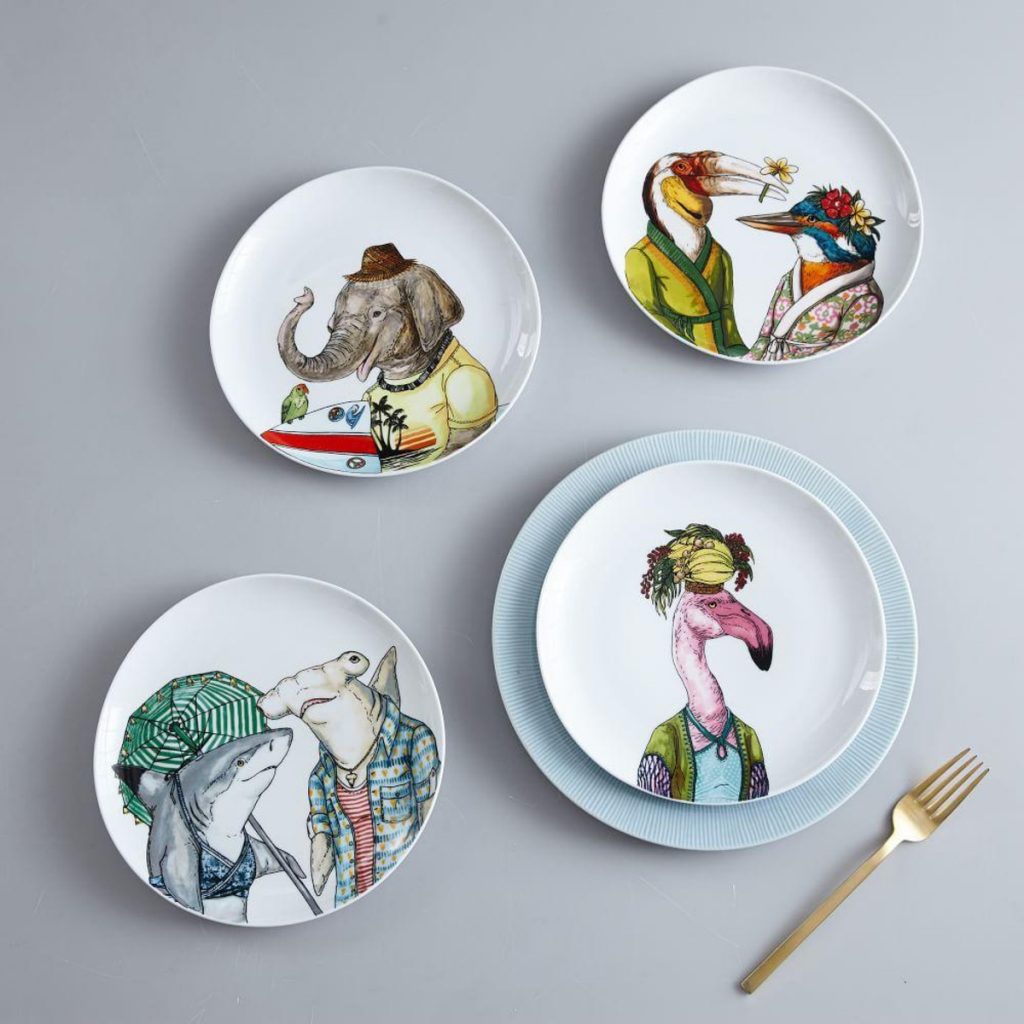 For the plant lover, these terrariums and planters would make a gorgeous gift paired with some fresh plants. Try some succulents or a fluffy fern.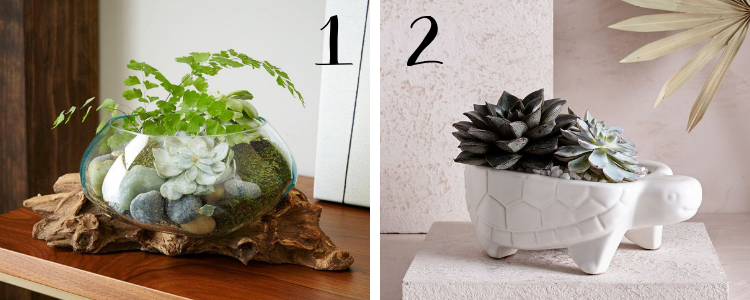 1 – Wood and Glass Terrarium
2 – Ceramic Turtle Planter
I didn't forget the kiddies!
But seriously, can I have a tea party with this Kitty tea set?
It is absolutely adorable!
I've included a couple of options below, because honestly, how can you choose just one!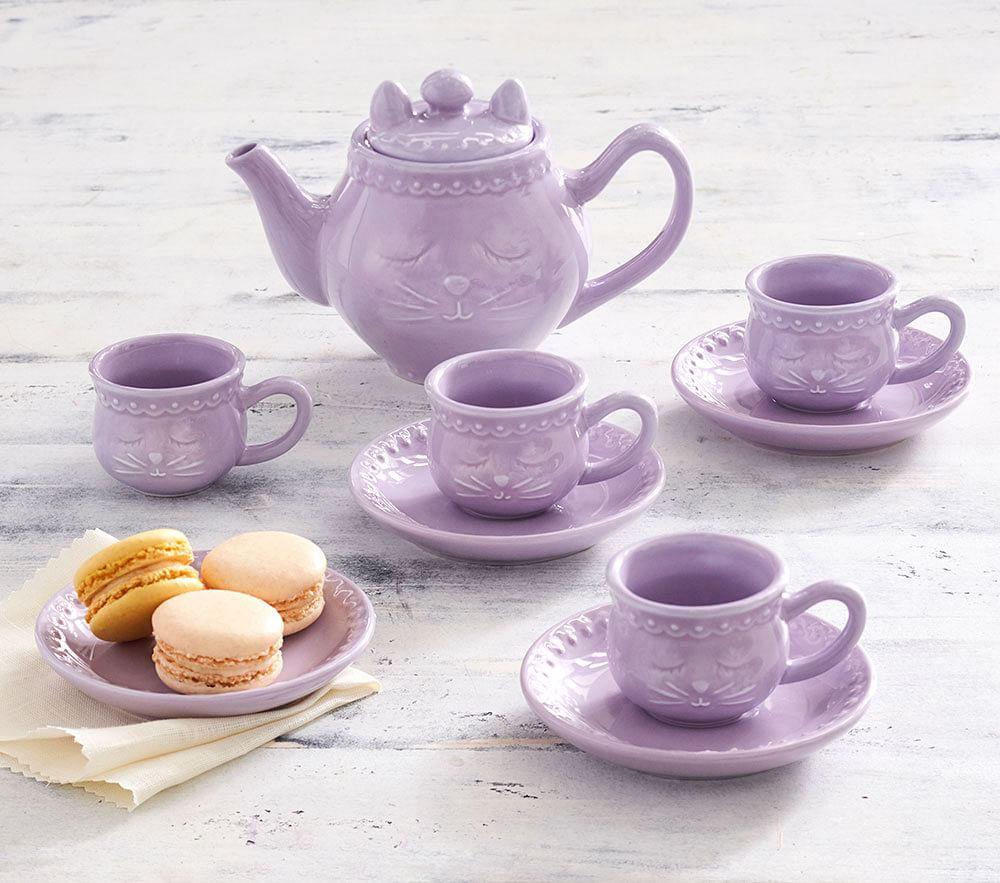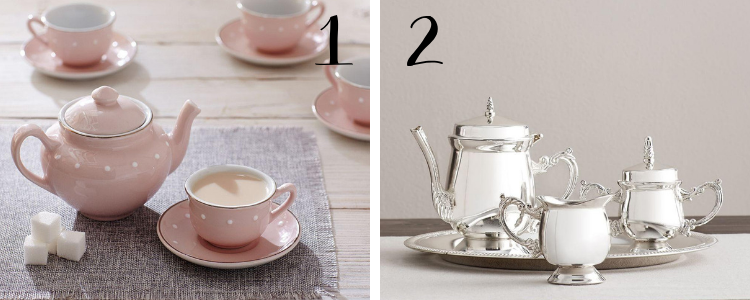 TOP – Ceramic Kitty Tea Set
1 – Pink Ceramic Classic Tea Set
2 – Silver Tea Set
Jewellery Boxes are one of my favourite gifts to give to kids, they love to have somewhere special to hide their secret treasures. I used to find the funniest things in my kids … random buttons, shells, parts from board games and body parts from broken toys.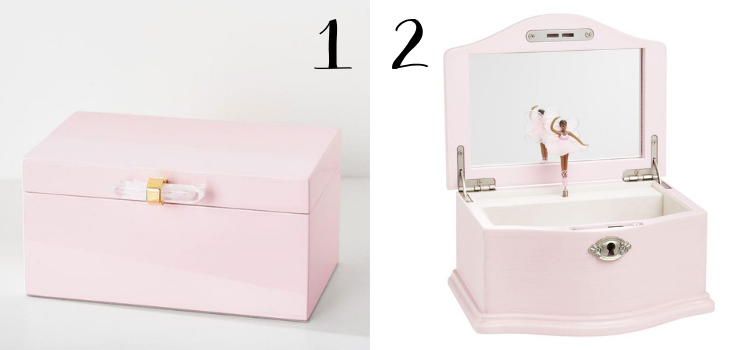 1 – Crystal Laquer Jewellery Box
2 – Abigail Jewellery Box
I love wooden toys and Pottery Barn Kids has the best range around!
They have some fabulous train sets, Orly loves this one …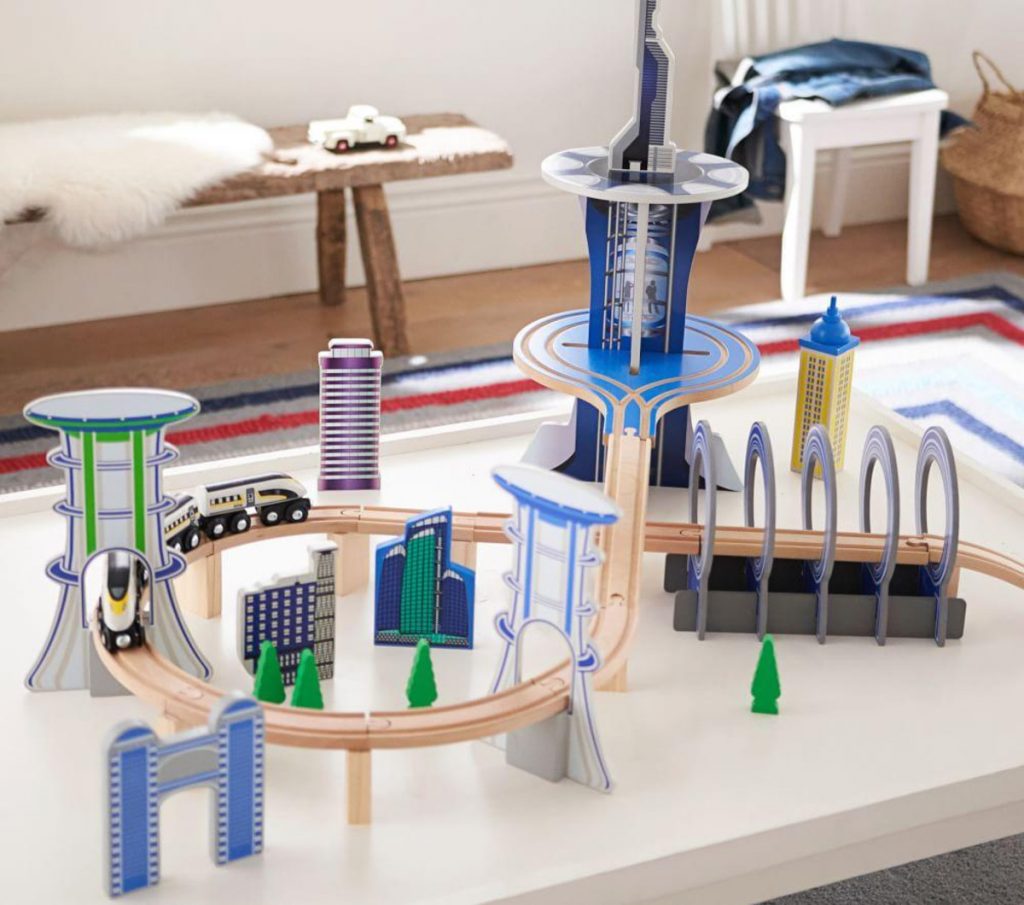 Wooden Metropolis Play City Train Track Set 
This is a few of my favourite toys that my own kids had/have. They are tried and tested by my kids and they have been played with again and again, some of them for all 3 kids and they are well loved.
These are toys and games that I gift often because I know they will be favourites.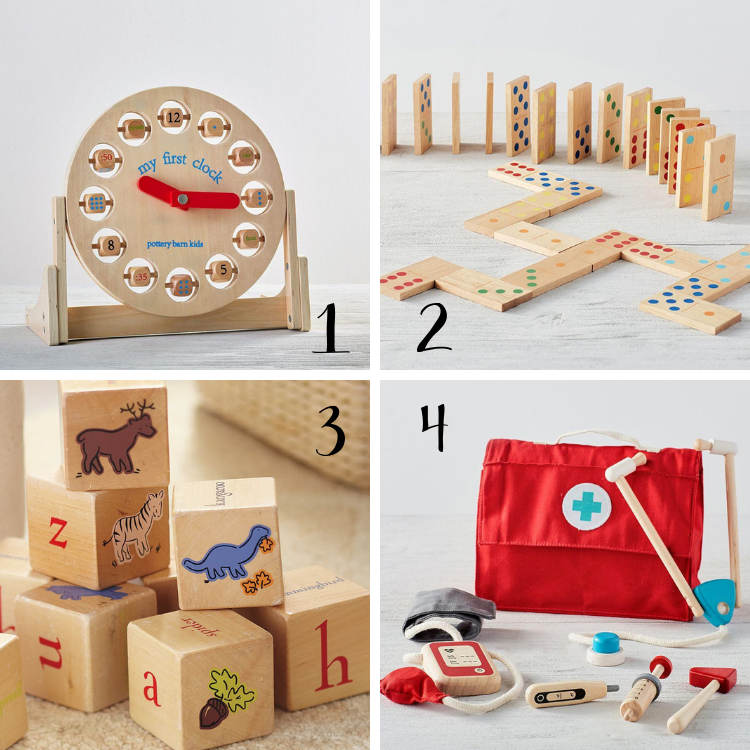 1 – Learn To Tell Time Clock
2 – Dominoes Family Game
3 – PBK Blocks
4 – Doctor Kit
The Gotz Doll collection by Pottery Barn Kids is truly a gift your little one will cherish for years. They have a few Special Editions out for Christmas including the three below that I thought were absolutely gorgeous.
What I love about gifting a child with one of these dolls is that you pretty much have every birthday and Christmas covered for the next few years with all the fun accessories. You can add to their collection every year with everything from awesome outfits to doll size furniture and even a horse stable and pony!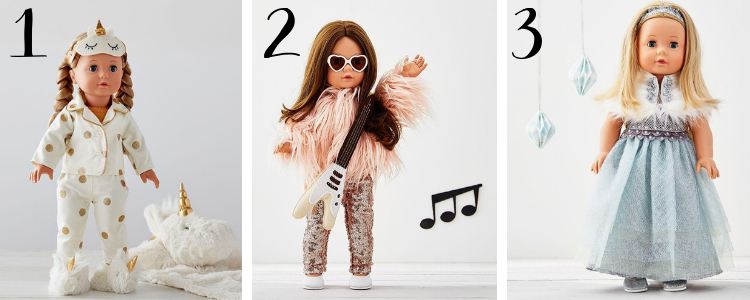 1 – Unicorn Sleepover Doll
2 – Lola Rockstar
3 – Natalie Princess
Are you lucky enough to be buying for a baby this Christmas?
Then you are going to go ga-ga when you see these animal chairs and rockers! They are super soft and snugly and come in a range of adorable animals, good luck choosing just one!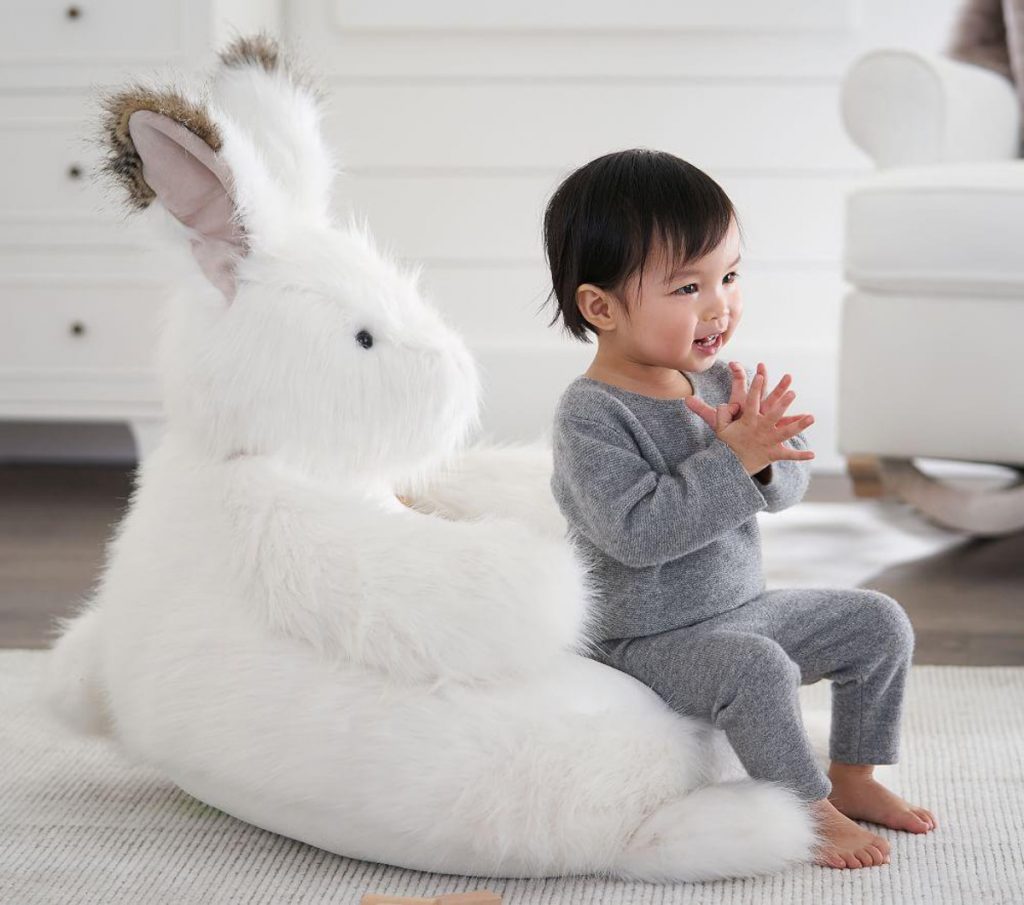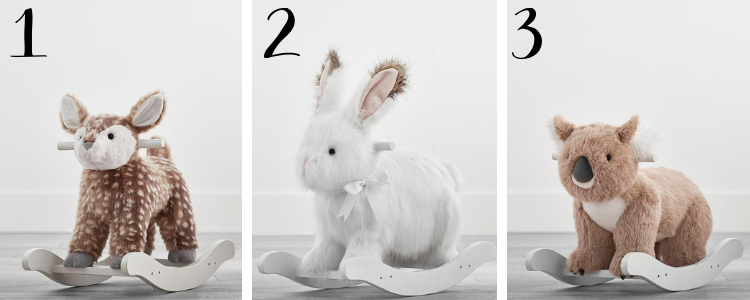 TOP – Animal Chair – Bunny
1 – Fawn Nursery Rocker
2 – Arctic Hare Nursery Rocker
3 – Koala Nursery Rocker 
OK, So that was all the gorgeous gifts that I shared on my Instagram yesterday.
I hope that has answered all your questions!
Here's a few more things I found while scrolling the websites that may have just jumped in my cart, or are currently on my wish list.
This jumped in my cart … because you can only get it at Christmas so you simply must make the most of it!
I know y'all go crazy for the Peppermint Bark and I get it, it's pretty good …. but the TOFFEE!
The Toffee is something else and I may have just ordered 2 tins that I will be hiding and not sharing with anyone, yes I'm greedy like that!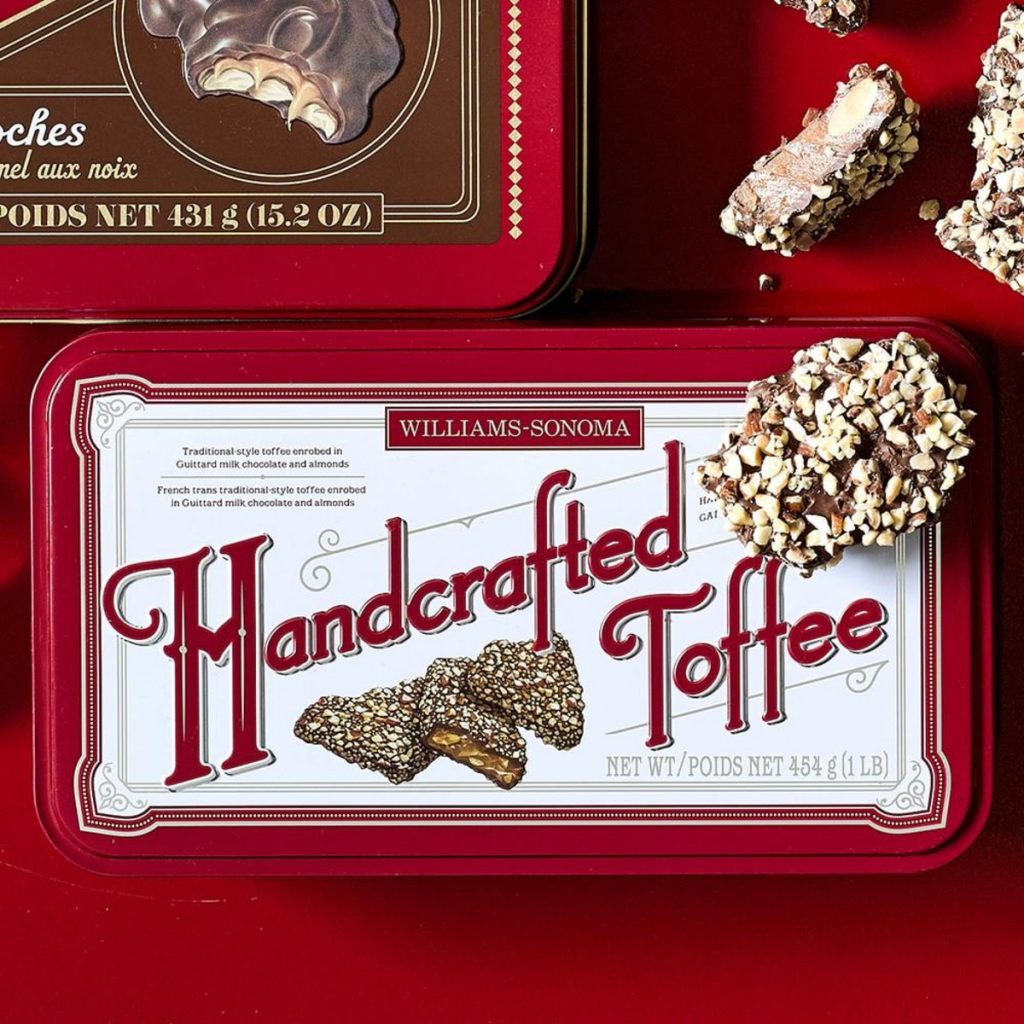 Williams Sonoma Handcrafted Toffee
On my wish list … because I want to feel like I'm in a fancy hotel everyday!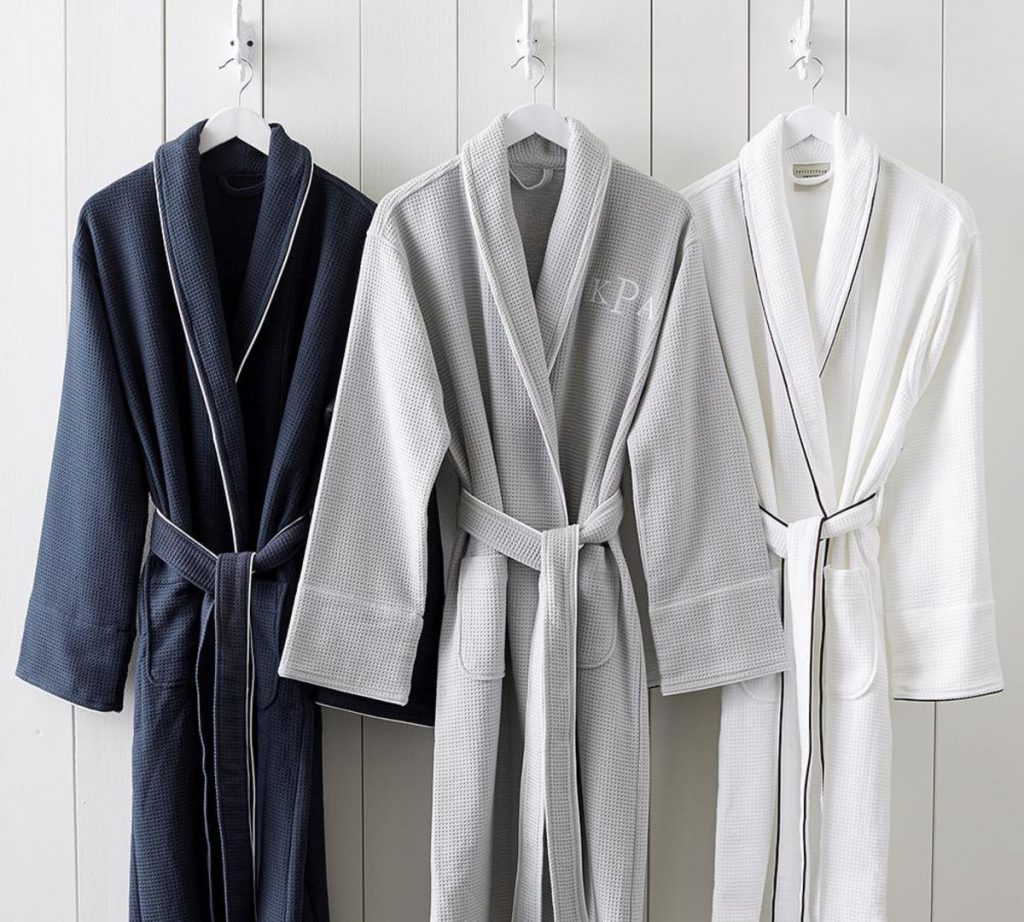 And lastly, on my wish list … because everyone loves a good vase. I adore the organic feel of this range that is crafted by hand inn terracotta and finished with wrought iron handles.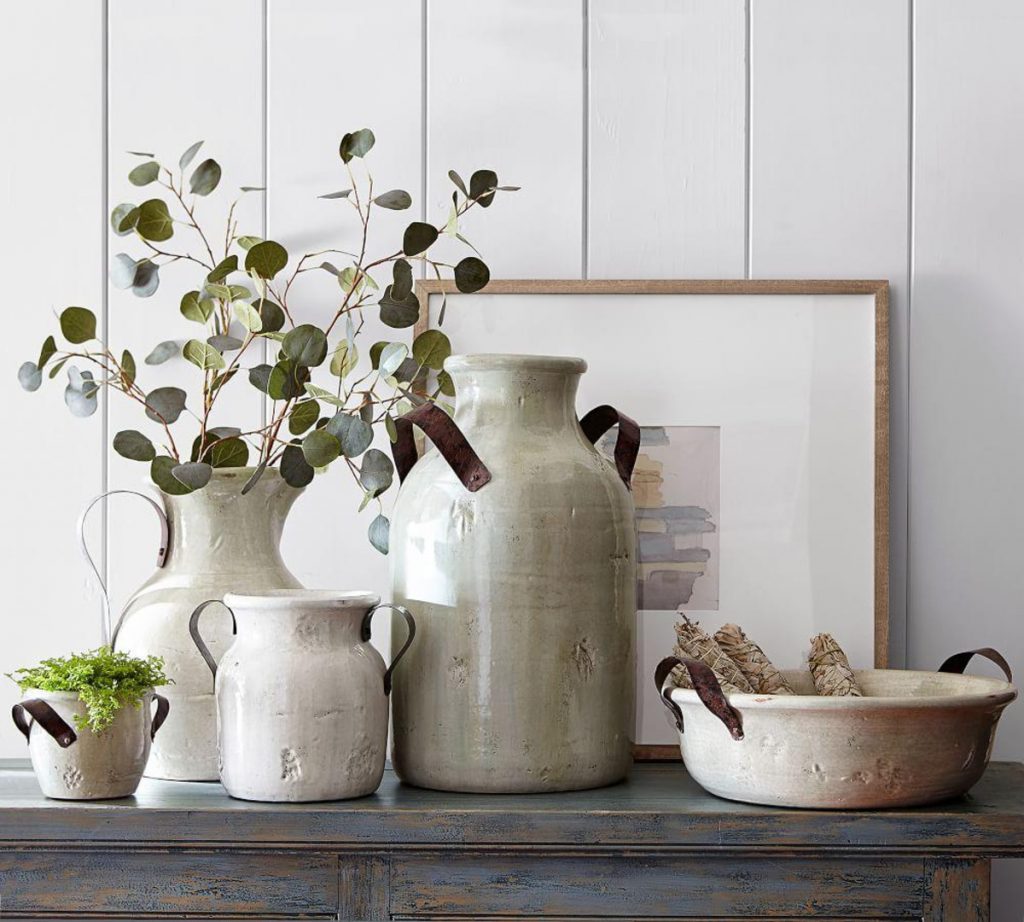 So here's the low down –
The cut off for online orders to be received by Christmas is midday 21st December (Friday) for small parcel deliveries to Metro Sydney, Melbourne  and Brisbane only,
OR
You can shop in store until Christmas Eve with FREE gift wrapping.
Oh, and remember how I said I had 12 hours of kid free, uninterrupted shopping time … I got my list ticked off in just a couple of hours!
Do you think I went home to the kids?
No way, I made the most of those hours of bliss! I sat in cafes and sipped coffee, went out to lunch with my daughter and went clothes shopping, because I always need another pretty dress!
Happy Shopping!
Hayley x