I have traveled quite a bit over the years and I have got my packing essential curated down to just a few things. I used to overpack tremendously, taking everything from entire first aid kit to emergency food supplies and far too many clothes. I googled 'Packing List' and the amount of items on their lists actually blows my mind. Really, who actually packs a nightlight with extra bulbs and a cork board with pins? Yes, those things were on some of the packing lists I looked at!
I didn't take those things, but I was still overpacking and my luggage was always right on the weight restrictions, then I never had any room left for shopping and we can't have that, can we?
I learnt very quickly what the 'essentials' really are, what to leave at home and how to pack smart.
For instance; If you are going somewhere you intend on shopping for clothes, just take 2 changes of clothes and buy more there, or take your oldest grungiest clothes as chuck them out as you buy new stuff. Note: this works particularly well for making your husband throw out his yucky old sneakers – 'Sorry honey, we just don't have the room, something has got to go!'.
My next trip is tomorrow … to Hawaii!!! (excited much)
Of course I will be shopping over there so there was no need to pack much, but I thought I'd share a few things I picked up recently in case any of you are also going on a summer holiday.
Here's a few of my favourite things …
Swimwear, essential in Hawaii and probably better to buy before you go as you don't want to spend hours on holiday looking for the perfect swimsuit before you can enjoy the beach!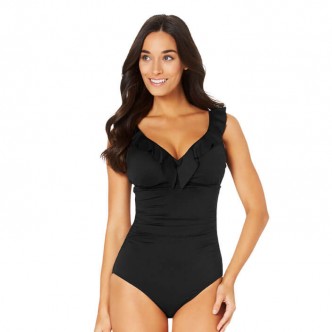 I bought this one from Baku as the slight ruching hides my mummy belly and the structured cups give me a good shape, and the cute little frill on the shoulders had me at hello! Clearly I don't look like this in it, but hey, we can't all be supermodels, right?
Kaftans are my go to beachwear cover up items. I don't mind a great sarong, but I feel comfortable in kaftans.
I have a few in my suitcase for this trip, because I think I'll be living I them!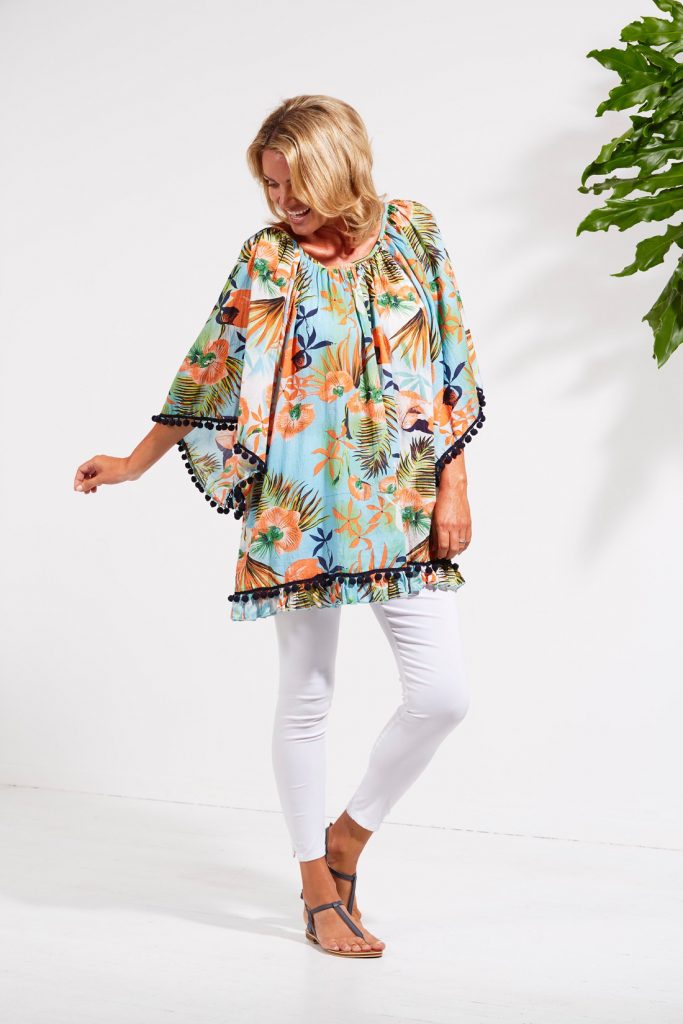 This is one of my favourites, look at that print, so perfect for Hawaii and I can wear it at the beach or out for lunch with a pair of skinny 7/8 pants.
Dresses are the easiest thing to throw on when you're on holiday, they are lightweight to pack and pretty much a no-brainer when getting dressed in the morning after a big night of cocktails at the beach bar.
I bought this fabulous animal print off the shoulder number and have already worn it a few times, it's super comfortable, cool and covers a multitude of sins, and hello …. animal print!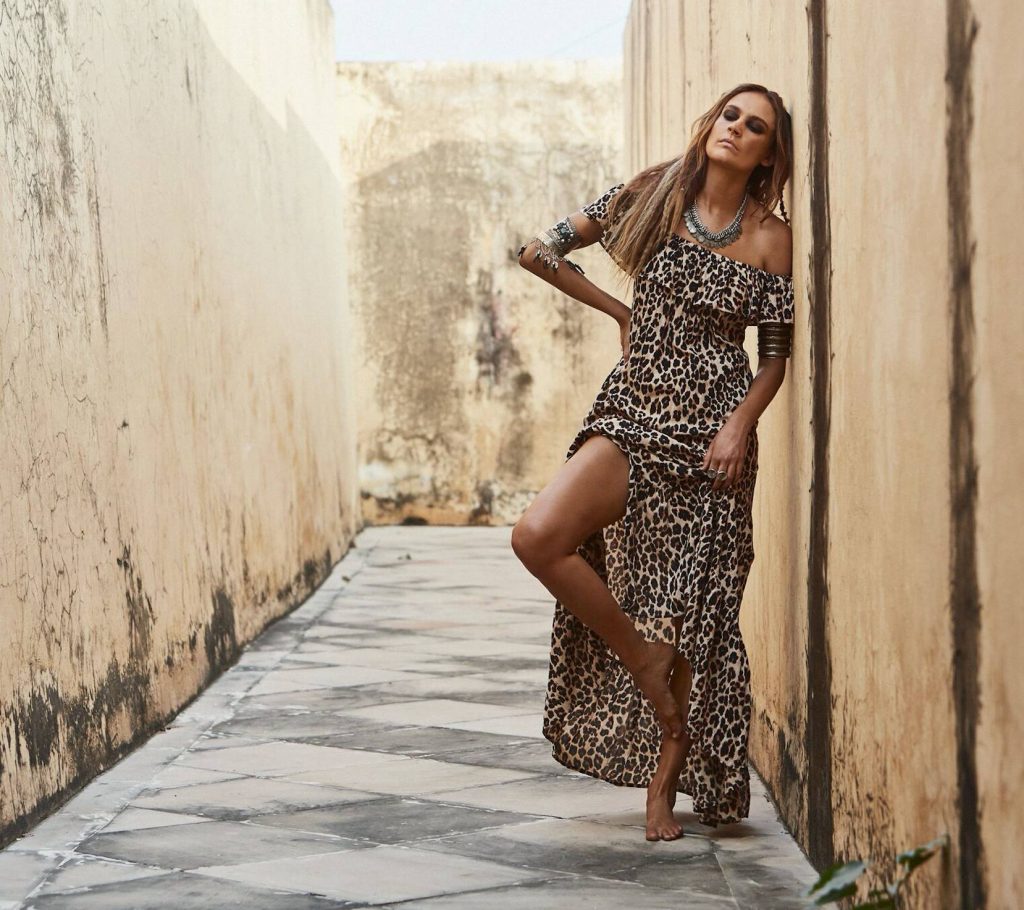 I also got this black loose fitting dress which can be worn at the beach, with some cute sandals for lunch and shopping, or with a heel for dinner.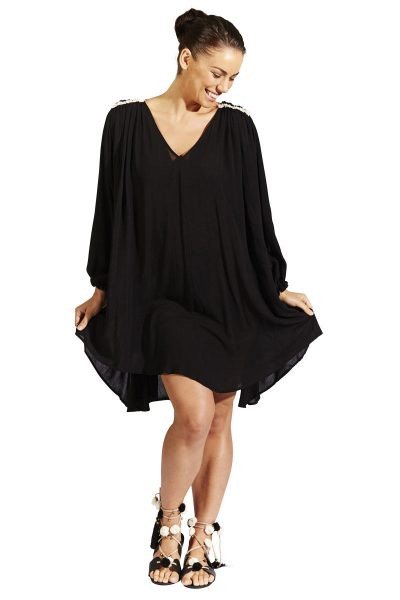 My gorgeous friend from The Wishing Trees gifted me a stunning kaftan to swan around in. It has sold out online, but she has some others that are similar, I love this one.
Again, I like to take pieces that can take me from the beach to the bar and this one is a perfect example.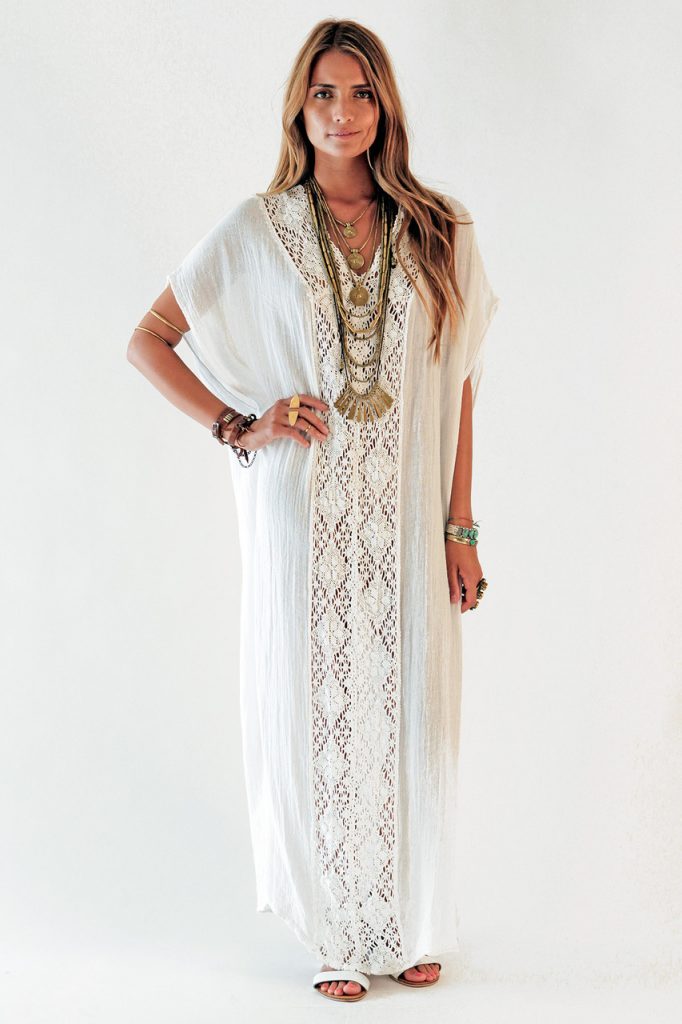 I think I am pretty much covered for anything from snorkelling to a casual dinner and drinks by the pool.
I've barely filled half a suitcase so I have heaps of room to shop up a storm!
Do you have any shopping recommendations for me?
Little, local shops are my favourites!
Hayley x