As promised in my post – Why you NEED to invest in a white dinner set I am sharing some of my favourite table settings styled by you, my gorgeous readers and IG followers.
Have I told y'all lately how much I love it when you play along, I really do! Every time somebody tags me in a picture that was inspired by me I do a little happy dance.
You guys are the best!
Here we go!
The first one is by @fortheloveofmyhome
Mel has created a bright and colourful Easter setting with some PB bunny plates and her PB brass bunny. Check out the PB Easter range here.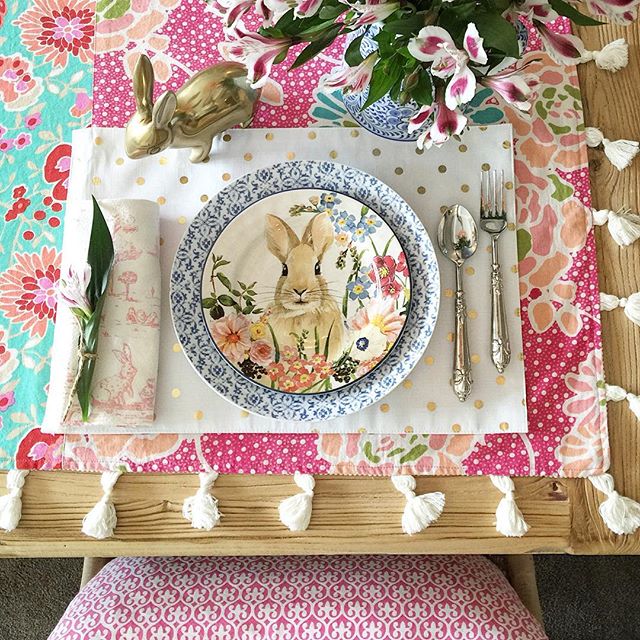 Next is this blue and white beauty from @ingridand3
She has added some shimmer to her table with her PB glass hurricane. You can find one similar here.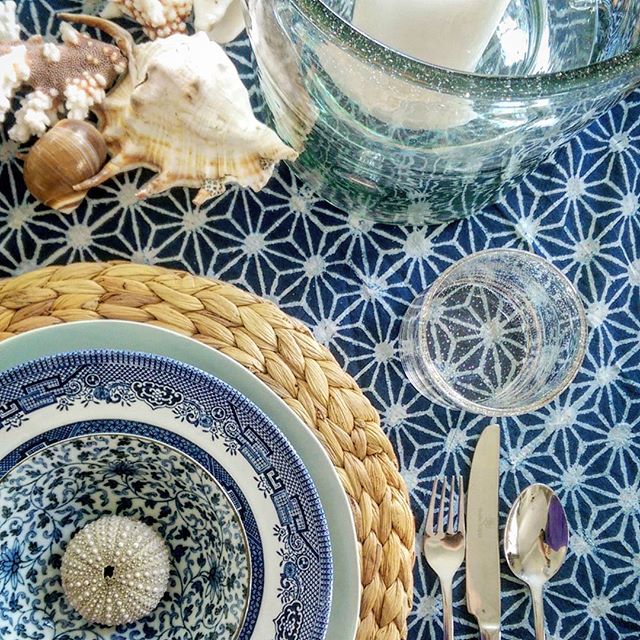 Oh My @tabledecoratecelebrate has shared quite a few expertly styled table settings with us (you can enter as many times as you like).
This is one of my favourites, it features the Tava round chargers and Tava napkin rings, and also the Coastal Enamel Cutlery, I love this cutlery set, it's a great price and it's definitely on my wish list!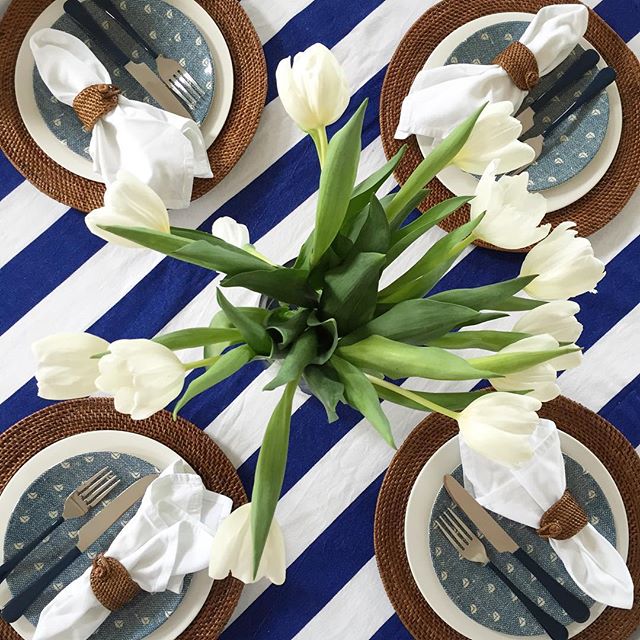 Next up is the gorgeous Cheryl, AKA @che_crc
Cheryl couldn't resist these Antique Silver Chargers, and who can blame her, they are showstoppers.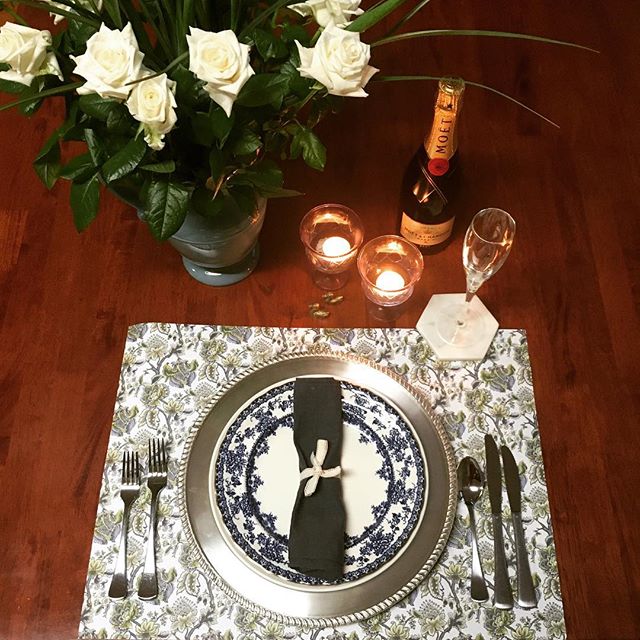 Lyndsay from @homesweetrental showed true dedication to table styling.
She stayed up half the night hand dying eggs to match her beautiful new Majolica Snack Bowl Set, but boy it paid off, her table looks incredible!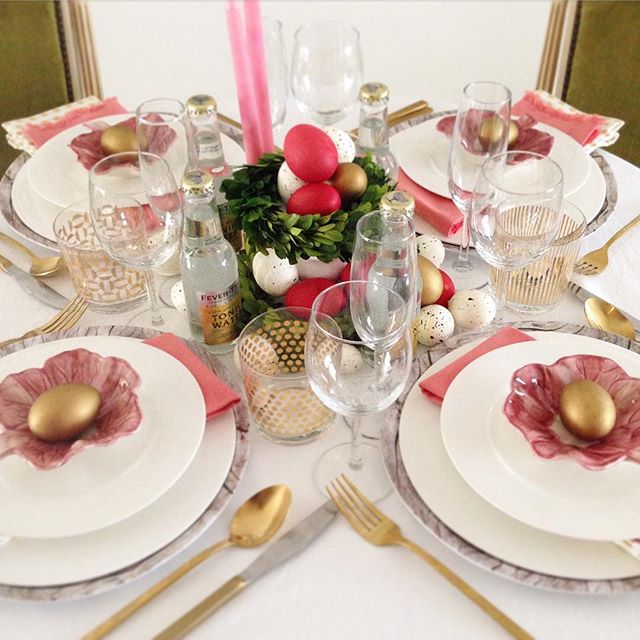 Annette of @love.to.style came home with a new set of Majolica Salad Plates.
She loves the vintage feel of them and they look stunning on her beautiful blue and white table. I think I might need these too!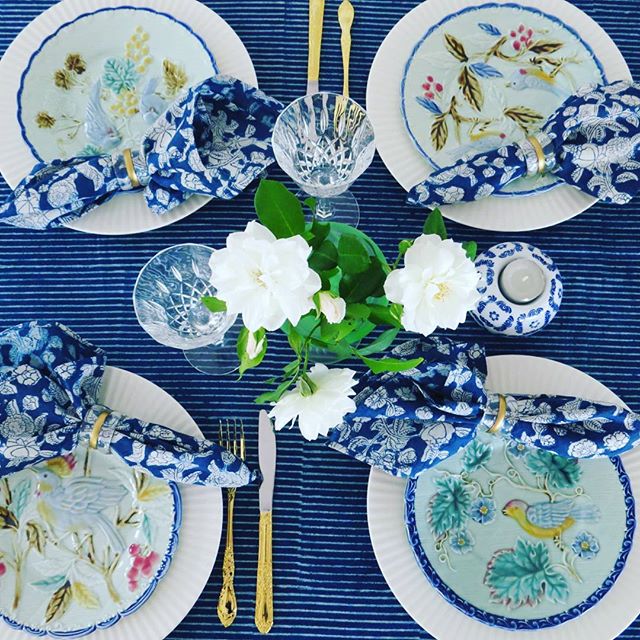 Nicole from @yardagedesign has created a colour clash that makes me week at the knees.
Big Love!
Nicole has layered the PB floral rim plates (sold out online, but Lyla is available and just as pretty) with some West Elm blue and white Collector's Edition Dinnerware and finished it with a sweet little sea anemone she picked up from West Elm Brisbane's latest pop up shop by @coastetc.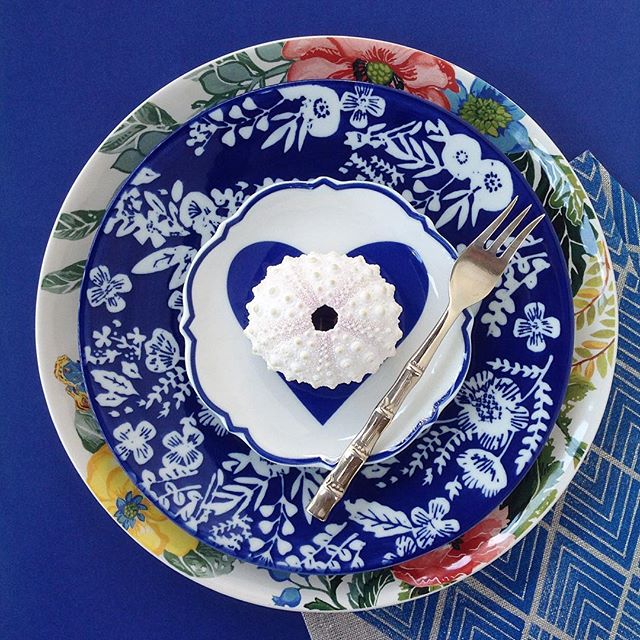 Aren't my readers so style savvy! I'm so impressed!
Happy Shopping!
Hayley x