Fact : I love gift giving, and I especially love beautifully wrapped gifts, embellished with ribbon and bows!
Fact: I love supporting little and local businesses!

So I thought it was about time I combined the two and found a fabulous little and local business to buy all my gift wrapping supplies from. Don't you think?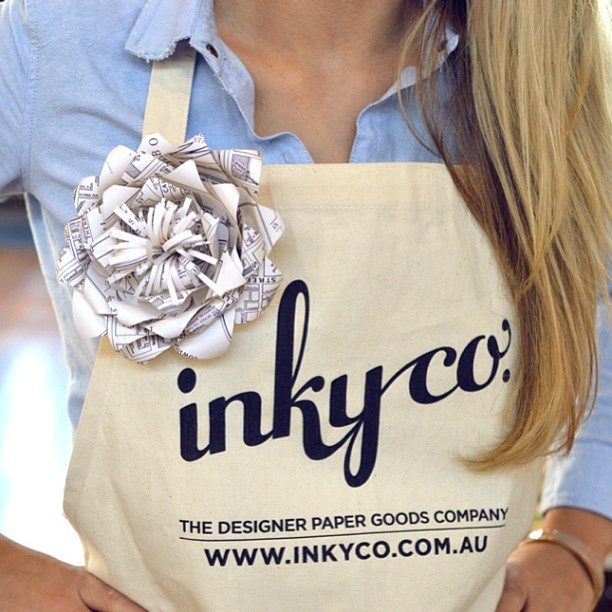 I found Inky Co. and WOW! I'm glad I did!
Inky Co. is a Melbourne based stationary and gift wrapping online store. It is run by mother and daughter graphic designers, Chloe and Carolyn. Chloe found her creativity and design talent at an early age when she started designing patterns for her parents gift wrapping company. Naturally she went on to choose graphic design as her career and graduated with honours. During her study years Chloe dreamed of starting her own socially and environmentally responsible business, and in 2011 with support from her friends and family Inky Co. was launched.
The Inky Co. philosophy is to design and manufacture using a combination of age old techniques with environmentally friendly materials to produce beautiful Australian made products.

Their extensive range includes wrapping paper in a colour and pattern for every imaginable occasion, belli bands, ribbons that make you want to tie bows everywhere, gift tags, gift cards, gift seals and so much more.

Their wrapping paper is available to purchase by the roll in an extensive range of colours, spots, dots, checks, stripes, florals and so much more. I particularly love their kraft range, seriously, who doesn't love brown paper packages tied up with string!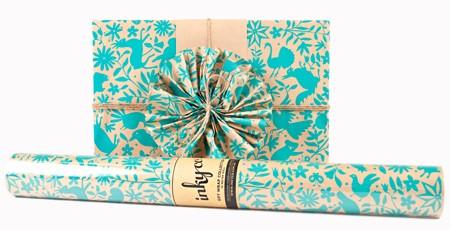 Belli Bands are rolls of paper about 90mm wide, they are paper embellishments to create interest and add colour, pattern and layers to your gift wrapping.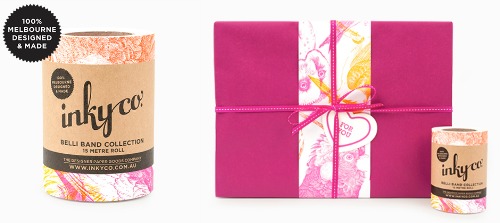 Oh the ribbons! If you have a love of ribbons like I do, then this range will make you weak at the knees! Everything from gingham to grosgrain, pom poms to polka dots and satin to stripes, trust me, they've got it!
The gift tags are fun, unique and perfect for adding that finishing touch of personalisation to your gift.
This is just a small peek at the goodies on offer at Inky Co. I highly recommend popping over to their website here to have a look around, and make sure you are following them on Instagram here for great ideas, product info and giveaways. If your quick you still have time to get in on the '12 Giveaways of Christmas' happening right now, just look for this pic for details!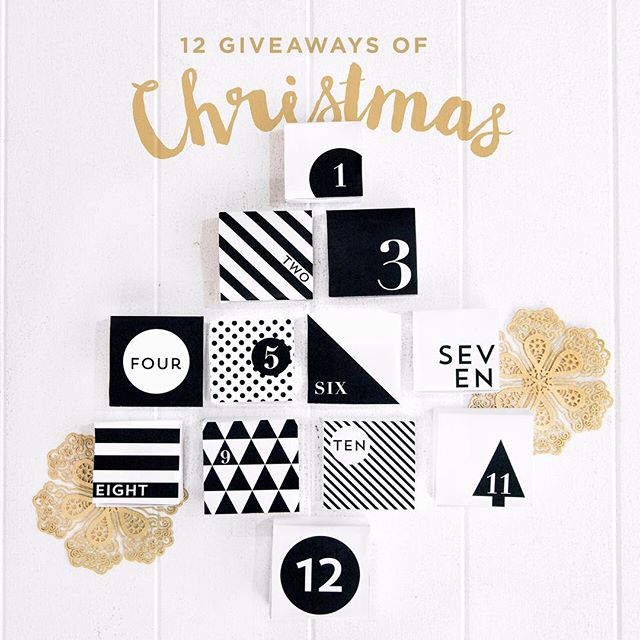 AND…..
Because Inky Co. is so nice, and I told them what a great bunch of peeps you all are, they are giving y'all 15% off anything and everything right now, but it's for a limited time only, so be quick!
Inky Co. have you covered for all your Christmas wrapping needs too, keep an eye out for my blog post on Christmas wrapping in the coming weeks, but just because your all such a nice bunch, here's a sneak peek …

I know right! So pretty, it makes me want to put the tree up now so I can stack it high with beautifully wrapped gifts!
Happy wrapping!
Hayley x
*All photos are the property of Inky Co. and used with permission.