I have always loved the vibrant colours that you often see in peoples travel photos from Morocco, I have never been there myself but it is definitely on my bucket list. I want to take a camel ride in the Sahara Dessert and shop in the souks of Marrakech, but until then, I am bringing a little bit of Morocco into my home with some beautiful berber bowls.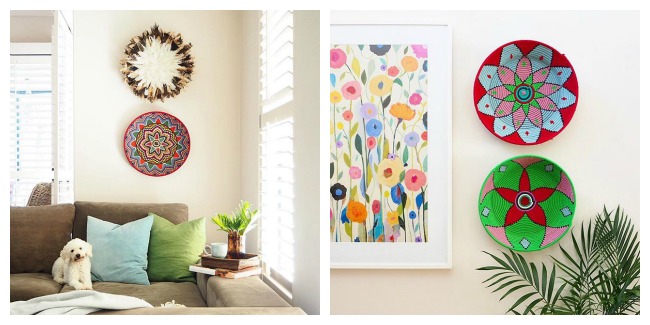 I got mine from Souk and Co. and I have to say the service, delivery, packaging and products have all exceeded my expectations. I am loving them so much I just had to share all the details with y'all!
Meet Sally Callahan, the well travelled, adventurous and seriously lovely face behind Souk and Co. …

Tell us a little bit about yourself ?
Home for me is on Sydney's Northern Beaches, with my husband, three teenage daughters and our rescue dog, Buddy. Having had a fabulous childhood in country NSW, I'm loving life by the beach in our seaside village. It's a great mix of city, country-style community and the coast !
Following uni, with my love for exploring it was no surprise that I was drawn to the travel industry, which resulted in many great trips. The arrival of children grounded me for some time, and I changed my focus to my other love for design, which lead me to 3 creative years of study at ISCD in Sydney.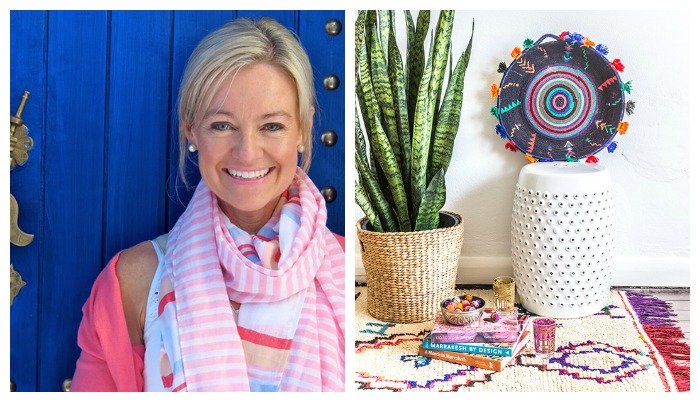 Tell us about your online marketplace, Souk & Co.?
Souk & Co. is an exciting venture for me, melding my passion for travel and design. It was during my third trip to Morocco, fuelled by the breathtaking inspiration all around me, that the concept for Souk & Co. emerged.
 Souk & Co. is a 'marketplace' that offers personally sourced authentic handmade products from the artisans and ancient souks of Morocco.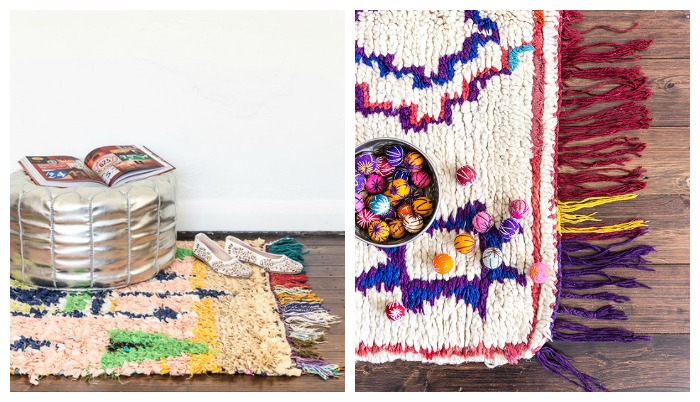 I also host a couple of intimate sized bespoke trips to Morocco each year, through our company Solve Travel. These trips are truly amazing… travelling with our Moroccan travel partner we immerse ourselves in the wonders of this magical country, from the ancient medieval alleyways of Fes, the vibrantly blue washed mountain village of Chefchaouen, the vivacious, frenetic energy and spectacle of Marrakech and the expansive stillness and beauty of the Sahara from our boutique luxe tented camp. It is perfect for families, couples or independent travellers, and exceptional for the ultimate girls getaway…. So much fun !
Your range of Moroccan handmade wares is absolutely divine, everything from the Moroccan rugs to the Tea trays. Do you have a favourite piece or range ?
 Definitely the Handiras (Moroccan wedding blankets). For a decade before my first trip to Morocco I had been on a quest to find an authentic wedding blanket. On my first trip, deep in the desert, I sourced two handiras …. They were so amazing I shed a tear ! Now, when I'm sourcing for Souk & Co. they still take my breath away, and will always be incredibly special to me.
But then there are the tea trays, which look amazing as a table illuminated with tea light candles, and the intricately woven rugs….. it's very hard to have favourites !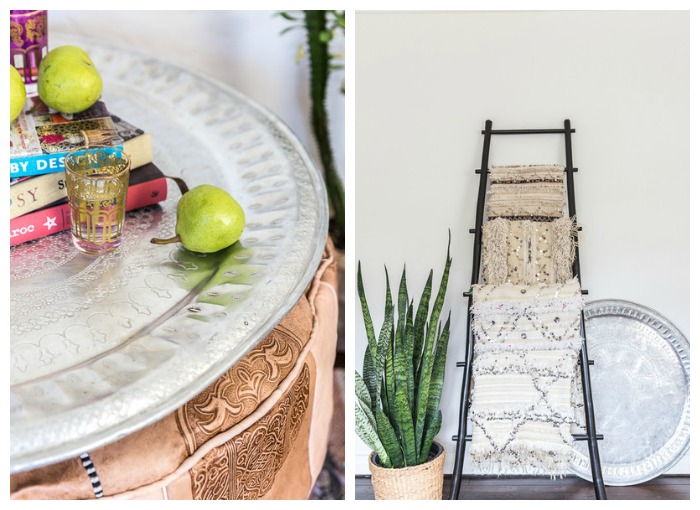 The majority of your Berber baskets are vintage pieces which makes them unique and special. Do you Source them all yourself?
 The vintage Berber bread baskets are stunning…. It amazes me that a basic item, such as a bread basket, is so carefully handcrafted and embellished with colour and design – and sometimes even finished with pom poms! Being hand made each one is truly unique – it's own story! I love each one for their uniqueness, but particularly love several baskets clustered on a wall.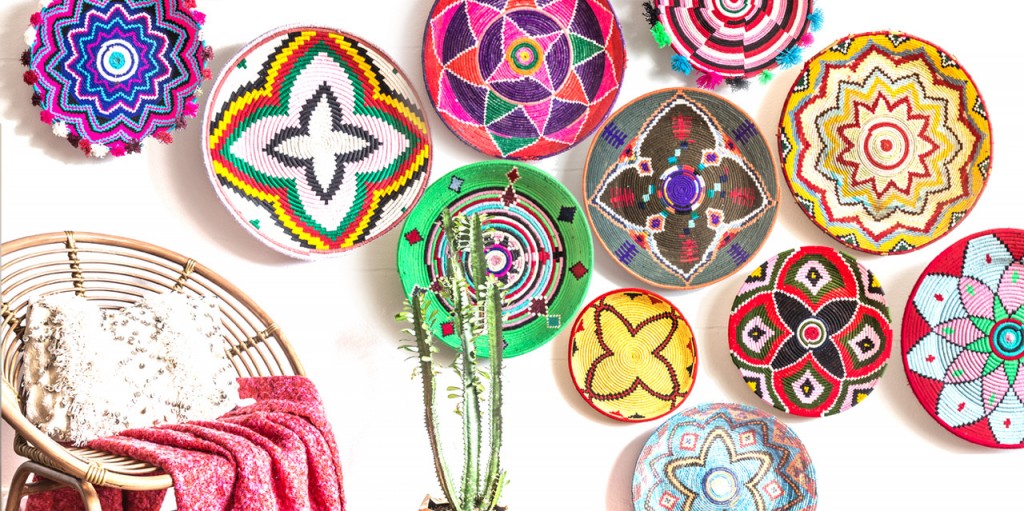 Because of their uniqueness, and also as they're vintage pieces, I always personally source each basket, (as I do for every Souk & Co. piece.) I love the process of sourcing – it's an investment in time, as you can literally spend hours, with copious amounts of mint tea and sweets, talking to the artisan or merchant, as you slowly wade through piles of amazing wares….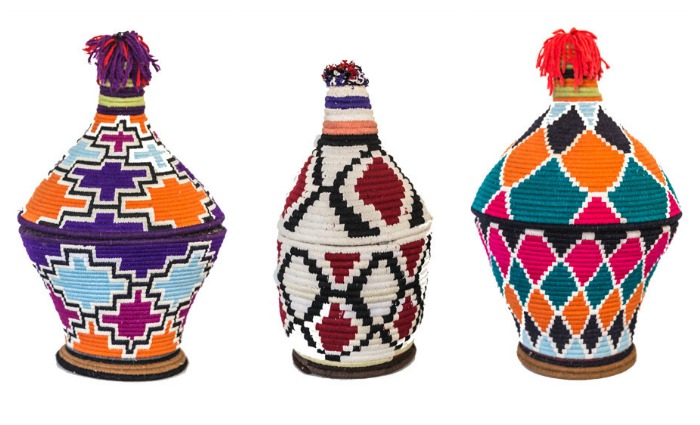 The wedding blankets are stunning pieces of art that we use to adorn our beds, but they have a special purpose in a Moroccan girls life. Tell us about the traditional meaning of the Handira?
 Steeped in Amazigh (Berber) tradition the tale of the Handira is incredibly special. These textured, creamy textiles are hand made from undyed wool by the female members of a family, and gifted to the bride for warmth as she travels to her marital home. These lavish blankets are embellished by hand with metal sequins, tufted fringing, and sometimes silk threads, symbolising prosperity and to ward off evil. The months that it takes for these blankets to be crafted are a cherished time, with wise words, tales and knowledge being bestowed upon the bride in preparation for her marriage.
 Each vintage piece is an incredible artwork, a unique and prized treasure.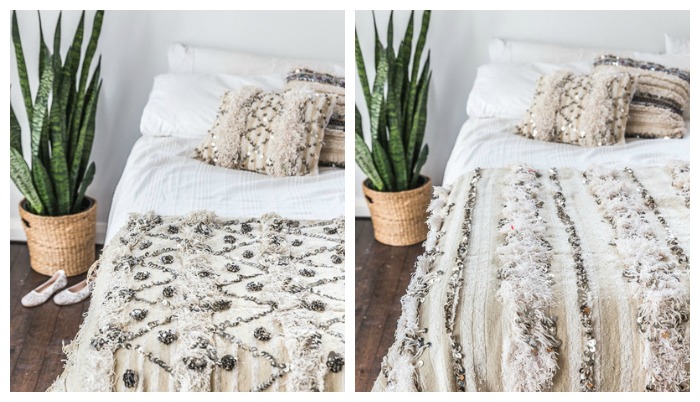 It is quite clear that you find inspiration in Morocco. What is it that excites you about Morocco?
Imagine an exotic, eclectic destination, where cultures and traditions have crossed for centuries, and sit comfortably together. Where colour is embraced, lavished, celebrated, and design, architecture and artisanal traditions are splayed out at every turn as you wander the ancient paved alleyways of the souks. The warmth of the people, who invite you to sit and sip mint tea, and the local merchants who relish in the theatre of a sale, all with a smile, a laugh and a joke. The long, long coastlines, the high, rustic mountains, and the magical stillness and serenity of the Sahara…. There's honestly nothing like the warm sand beneath your toes, or lying on Berber carpets looking into the endless blanket of stars under the balmy skies of the desert.
Everything about Morocco, for me, is sensory overload, but the true essence is the people…. Their genuine warmth, pride and hospitality.
It is captivating, invigorating and brings you to life. It's one of those very special places that you continue to discover for months and years after you've experienced it.
I am pleased you practise ethical sourcing of your pieces. It must be heartwarming to know that your business is benefitting so many artisans and their families in Morocco?
One of the things I love about Morocco is the abundance of ancestral skills – it is truly mind blowing! Working closely with my Moroccan colleague I'm so privileged to meet an array of amazing artisans. And over mint tea and lots of laughs you learn their stories, come to know their families, their dreams and the pride that they place in their particular art.
 These skills are phenomenal, and the resulting wares are unique and come with a story.
 I will forever be in awe of the beautiful, authentic handmade products that are made with true artisanal craftsmanship and pride. It's a privilege to work with them, and support their craft and their wellbeing.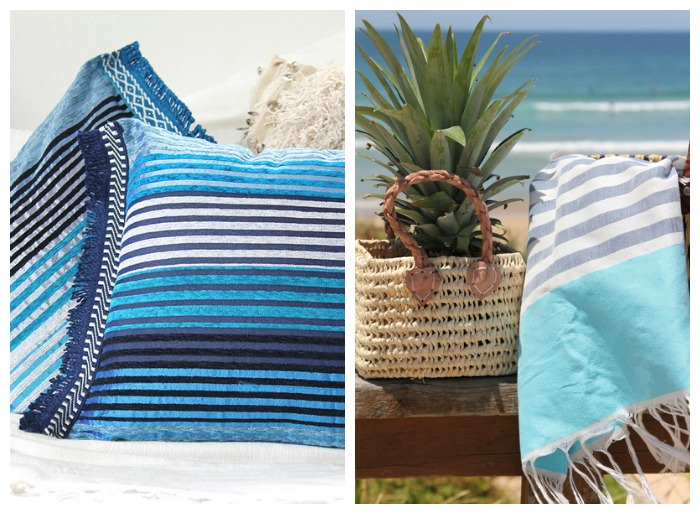 How would you describe your own interior design style ?
We're in the process of rebuilding our house, which has given me an opportunity to really explore my style, both from a structural point of view, and in time with the interiors.
Our house will be essentially Australian coastal, but will have eclectic elements. I'm a huge fan of white walls, bringing in colour and textures against the neutral backdrop. And yes, there'll be some Moroccan features, such as the double Berber doors that I've had custom built, as well as some screens for privacy. I've had my two original handiras prepped to be hung on walls, and I've already picked some favourite Berber bread baskets to scatter as art. I'm also working with my ceramic craftsman in Fes to have feature tiles made for areas throughout the house.
What's on your current wishlist ?
A shopping trip to Marrakech, to source things for our house !
What does the future hold for Souk & Co.?
I'd love to eventually have an evolving range of designs produced by the artisans in Morocco. In the meantime I love importing unique wares and creating experiences of a lifetime in the bespoke trips that we put together and host.
**************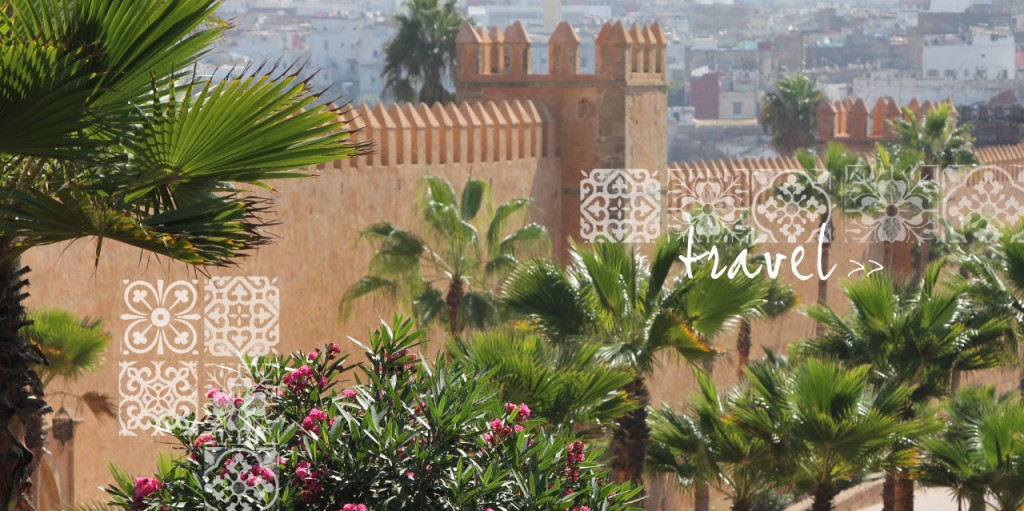 If your inspired to travel to Morocco and experience it all for yourself, Sally is hosting a trip in May this year. She likes to keep it to an intimate group of between 5 to 10 people to allow for spontaneous decisions when opportunities arise. The May trip is filling up fast with a lovely group of gals in their early 40's, but there are a couple of spaces left if your quick.
Or maybe you have a group of girlfriends you'd love to travel with? Or a hosted family trip? Whatever your after, Sally can tailor a vacation specifically to your group and your requirements.
Everything is run through their licensed travel company, Solve Travel and their Moroccan business partner is a fully licensed tour leader with 25 years experience who opens doors in Morocco that others don't even know exist.
You can find out more details here or here.
**************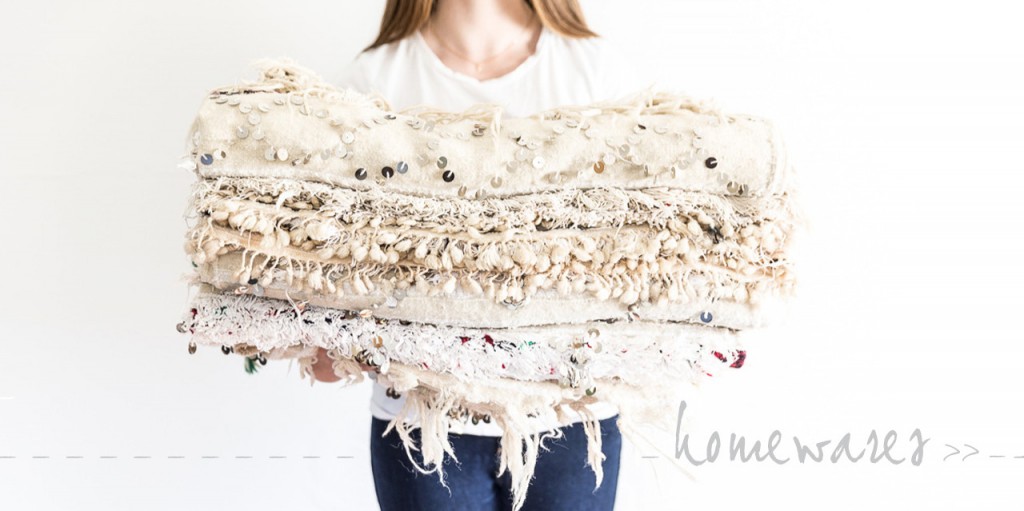 The Souk and Co. marketplace stock a great range of Moroccan homewares that your going to love. From the hand woven Berber baskets to the Handira's, I'm sure you'll find the perfect piece to bring a touch of Morocco to your own home.
Are you all ready for the super exciting part?
SALLY HAS OFFERED MY READERS A 15% DISCOUNT ON ANY HOMEWARES!!!
Use the code MUMLITTLELOVES15 at checkout until the end of February.
I know, yay! But you'd better be quick, most pieces are vintage or one of a kind beauties, you don't want to miss out, go now! You can shop here.
You can also find Sally on Instagram – @soukandco
Happy Shopping!
Hayley x